User Interface Design -

9/10

Repair Effectiveness -

8.5/10

Ease of Use -

9/10

Compatibility -

9.5/10
Summary
Repairit from Wondershare proves to be a comprehensive digital restoration tool. It successfully navigates the complexities of file corruption to restore photos, videos, audio, and other important files to their original state. It's also highly accessible, with a user-friendly interface that makes file repairs a breeze. Granted, it can't fix all your file problems, but it comes close. And for that, we recommend this tool to anyone looking for a viable – and reliable – repair solution.
Pros
Robust tool for various file types; video, photo, file (Excel, Word, PowerPoint, Zip, and Adobe file), and audio.
Effective for different levels of corruption.
Highly compatible with multiple devices, including SD cards, phones, cameras, hard drives, etc.
Advanced Repair mode for severely corrupted files.
Perfectly compatible with Windows & Mac systems.
Cons
The desktop version is not free.
The online version has a limit to the data size and number.
In the current digital landscape, video, photo, and audio files are among our most precious commodities. We cherish them for preserving our memories and sharing our experiences. But like all digital files, they can become corrupted, leading to frustration and, often, loss. As part of our ongoing commitment to provide our readers with useful, tech-savvy solutions, we recently had the chance to test a promising solution to this problem – Wondershare's Repairit.
What is Wondershare Repairit?
Wondershare Repairit is an all-in-one utility aimed at restoring a wide array of digital files that have somehow become unplayable, unreadable, or otherwise inaccessible. At its core, it is a program that uses Artificial Intelligence to breathe new life into photos and videos. And it does this for a number of problems. Whether you have videos refusing to play, images marred by inexplicable pixelation, audio files coming through as garbled static, or essential documents that simply won't open, this could be the solution you need.
Moreover, it's designed to work with files stored on a wide range of devices, making it ideal whether your corrupted files are on a USB flash drive, an SD card, your smartphone, or a desktop computer. And to ensure broad user accessibility, it offers compatibility with a wide range of operating systems. Let's take a look at our experience using the software, so you can see if this is the solution you've been waiting for to restore damaged media files.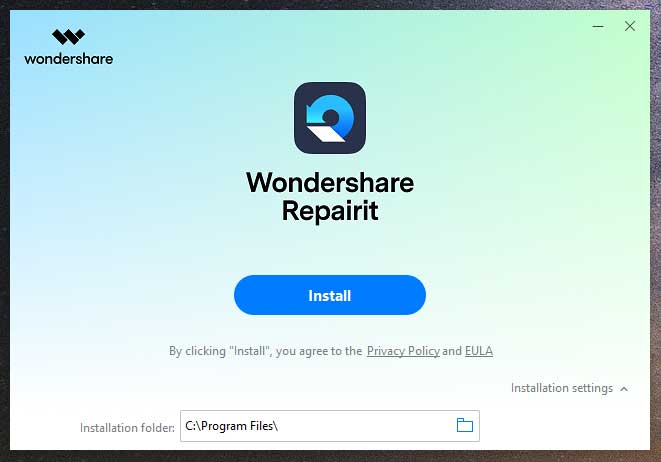 What It Can Do
Repairit brings to the table a robust suite of features capable of tackling an impressive range of corruption issues. When it comes to repairing videos, for example, this tech proves itself invaluable. We exposed it to various forms of damaged videos, ranging from ones that refused to play to others that froze mid-playback or lost their audio. It was also tested on videos with header corruption, flickering issues, and those missing essential video codecs. In each instance, it successfully restored the video to a playable state.
Moreover, the range of video formats, Wondershare Repairit Video Repair can repair is remarkably extensive. Wondershare developed it to include not just the more popular formats but also those that aren't so common. While it might work with others not listed, here are the ones it supports:
3GP
ASF
AVI
FLV
INSV
KLV
M2TS
M4V
MOV
MP4
MPEG
MTS
MXF
WMV
We tried several of these formats, and every time, it was up to the task. It repaired each video and returned it to a playable condition. This versatility certainly adds to its appeal, making it a flexible and reliable tool for users dealing with a variety of video formats. Adding to the robustness of this software is its ability to repair videos damaged by various circumstances. We presented it with videos damaged by compression, those affected by a system crash, and even videos that were rendered unplayable due to a format change. It handled each scenario effortlessly, restoring the videos to a playable state.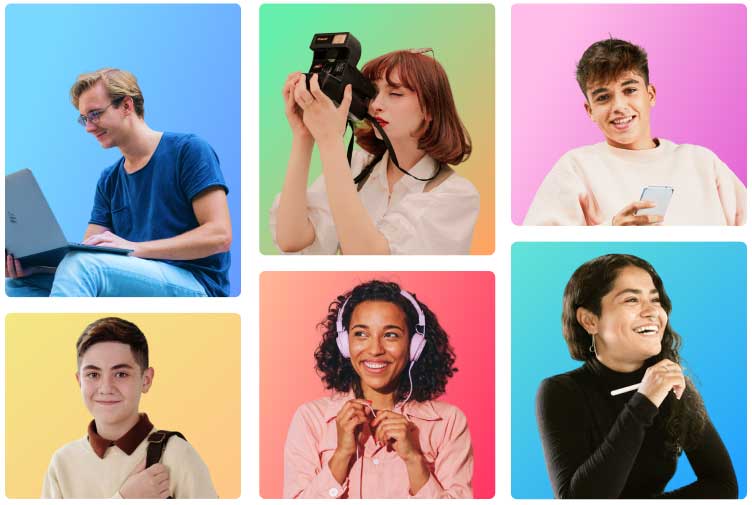 Is it perfect? Well, no. It can't fix every type of playback issue, but it's pretty darn close. It's rare to find software this capable, this effective, and this consistent. What's more, the flexibility of Repairit doesn't stop at the type or extent of damage it can repair. The software is also impressively versatile regarding where the damaged video is stored. Whether the corrupted video was on a USB flash drive, an SD card, or a mobile phone, the software can access and repair it. This further extends its usefulness, making it a handy tool for digital enthusiasts who store their media across a range of devices.
Another awesome feature is the scanning mode. Both quick and advanced, this mode rapidly identifies issues and initiates repairs. The speed and efficiency of the scanning mode significantly reduce the time users have to spend waiting for results. To round off its impressive array of capabilities, users can look forward to high compatibility. It supports all recent versions of Windows, including 10, 11, 8.1, 8, 7, Vista, and XP. On the Apple side, it's equally capable, supporting macOS versions from 10.10 up to macOS 13. This extensive compatibility ensures that almost all users, regardless of their operating system, can make use of this powerful repair tool.
It's evident that Wondershare has successfully produced a robust, versatile, and reliable tool for addressing an extensive array of video corruption issues. It is an excellent choice for anyone in need of a comprehensive solution for repairing corrupted videos. In the following sections, we'll continue to dive deeper into its features and functionality, giving you an even better understanding of what makes this tool so valuable.
How It Works
The software works by implementing a highly efficient three-step process. This keeps things simple even for tech novices while ensuring powerful and reliable performance for those with more experience. Here, we lay out the process it uses to bring (most) corrupted files back to life.
Step 1
Step one is straightforward: simply add your corrupted files. You can do this either through the browse option or by dragging and dropping the files into the program. Repairit accommodates batch processing, allowing you to repair multiple files simultaneously, which saves time and effort if you're dealing with a more extensive corruption issue.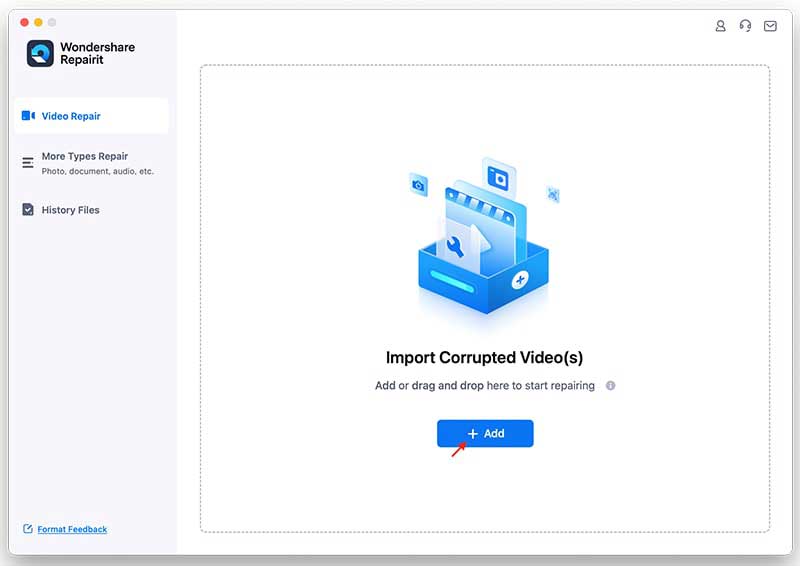 Step 2
Step two is where the magic happens. Click the 'Repair' button, and the program gets to work. As we touched on a moment ago, scanning mode is quick and thorough, and this is where it kicks in. It promptly identifies and addresses a wide range of corruption issues, from minor glitches to more significant damage caused by system crashes or compression issues. Once the repair process is complete, you move on to the final step.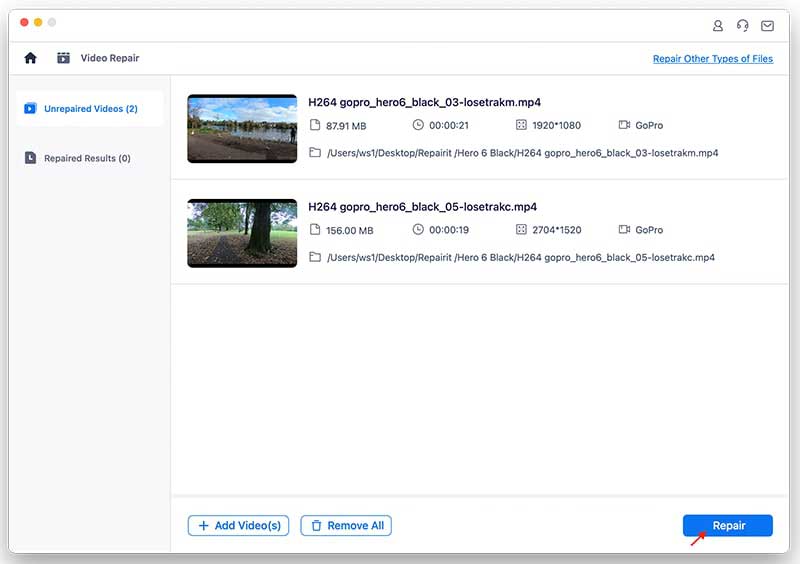 Step 3
This step is for previewing and saving. We were particularly impressed with the preview function, which allowed us to verify the quality of the repair before saving the file to our desired location. This provides peace of mind, ensuring that you know exactly what you're getting before you commit to saving the restored file.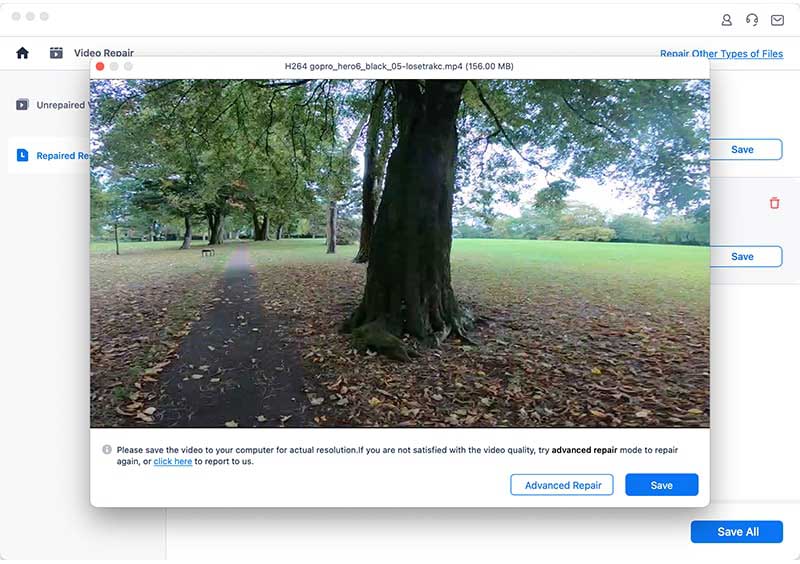 In our review process, we pushed Repairit to its limits, testing its performance across an array of file types, damage levels, and device storage mediums. Its consistency in successfully restoring files was truly impressive. But keep in mind that it's not just for videos – it can handle other vital media files just as proficiently. Let's take a look.
Wondershare Repairit Photo Repair
Wondershare also included a comprehensive suite of tools for photo repair, capable of mending corrupted images across a range of formats, including:
ARW
CR2
CR3
CRW
DNG
GIF
GPR
JPEG
JPG
NEF
NRW
ORF
PNG
RAF
SR2
TIF
TIFF
This extensive coverage makes it a one-stop solution for all image corruption issues. The software also provides options to repair photos from various devices. As with the video restoration function, this feature can smartly restore damaged photos stored on Mac and Windows computer disks, USB flash drives, memory sticks, SD cards, digital cameras, and phones. As a result, it's a highly versatile tool for any photography enthusiast.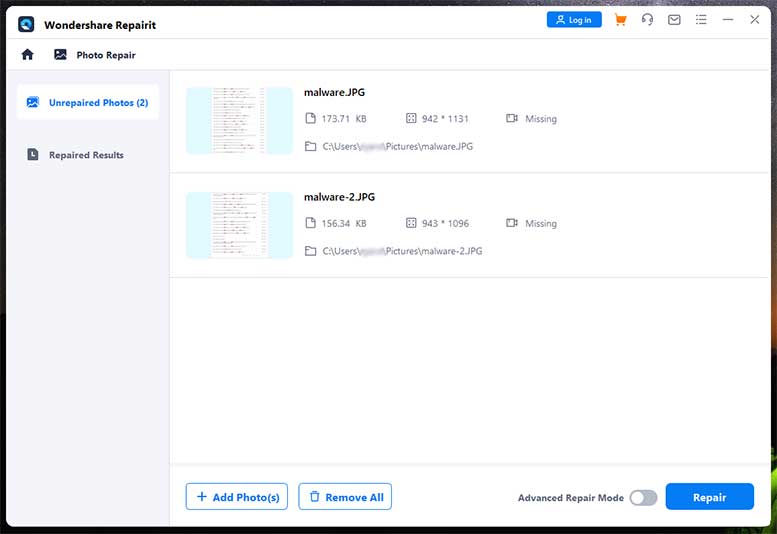 Repairit handles various levels of corruption: grey areas where a part of the photo is missing, pixelated photos caused by incomplete photo data, and images that cannot be opened due to incomplete data structure. Other powerful features include batch repair for multiple corrupted photos, preview functionality for repaired images, the ability to extract thumbnails of loaded photos, and advanced repair for photos with severe damage.
To initiate the photo repair function, you follow the same three steps that we outlined above for video repair: Add the corrupted photo(s), initiate the repair process, and preview and save the repaired images. This simple process
Wondershare Repairit Audio Repair
Reviving your corrupted audio files is equally as easy. It can repair damaged AAC, FLAC, M4A, MP3, and WAV files with a high success rate. Plus, it handles various types of audio corruption, too, including clipping audio caused by singing or recording too close to the microphone, humming audio produced by electromagnetic phenomena, rumbling audio caused by heavy breathing while recording, and sibilant audio disturbance produced when a person sings while pronouncing the "S" or "T" sound.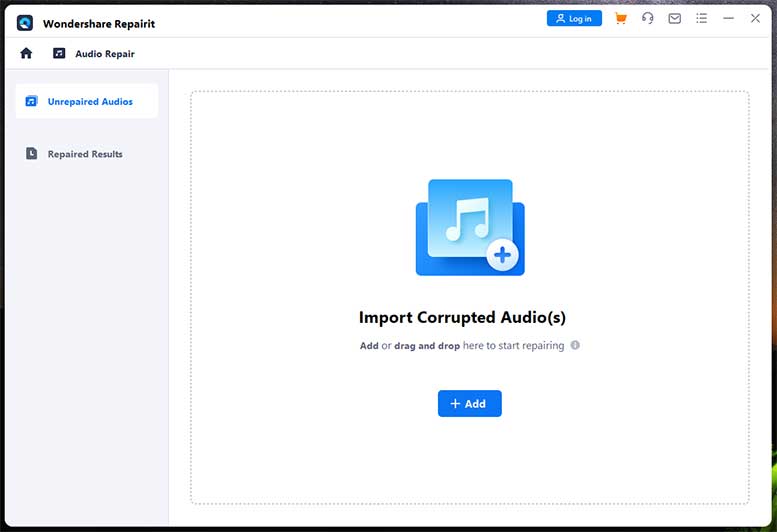 The software supports audio recovery from numerous recording devices, such as portable voice recorders, recording software, shooting apparatus, and downloaded resources, giving you a comprehensive solution for any audio repair needs. While this would be a must-have tool just for these features alone, it goes the extra mile and includes file repair, as well. Let's take a moment to see how this feature works and what you can expect.
Wondershare Repairit File Repair
Repairit is capable of restoring corrupted office documents, including PDF, Word, Excel, PowerPoint, and ZIP files, as well as Adobe files like PSD, PSB, and AI. To achieve its high success rate, it can handle different types of file corruption, whether your files refuse to open, layouts are distorted, files are unreadable, or information within files is mixed up or distorted. It's compatible with different versions of PowerPoint and can fix Adobe Illustrator files damaged due to bad sectors, virus attacks, software crashes, and more.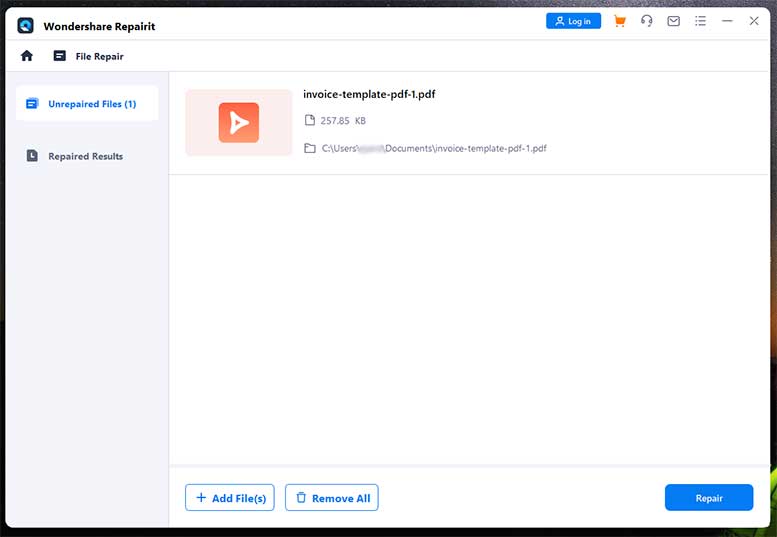 The quick and effective scan mode is present here, too, as well as free file preview before saving and a one-click repair and save option. It simplifies file repair using the same three steps used in its other repair modes. First, you add the corrupted files. Then, you initiate the repair process. And finally, you preview and save the repaired files. This software is a comprehensive solution for repairing corrupted videos, photos, audio, and files. Add in the incredibly easy and user-friendly repair process, and you're looking at an invaluable tool for anyone in need of digital restoration.
Final Verdict
Repairit from Wondershare proves to be a comprehensive digital restoration tool. It successfully navigates the complexities of file corruption to restore photos, videos, audio, and other important files to their original state. It's also highly accessible, with a user-friendly interface that makes file repairs a breeze. Granted, it can't fix all your file problems, but it comes close. And for that, we recommend this tool to anyone looking for a viable – and reliable – repair solution.