Home security cameras have come a long way in the past decade, as have home web cams that connect to your network. However there's been so much innovation, it can be quite difficult to know which ones provide real value and will provide the benefits you're looking for.
As an improvement upon it's predecessor, the new Yi Home Camera 2 is now available. We had the opportunity to take a look at it in greater detail to determine whether it's a worthy investment. With an assortment of high-end features including HD recording, smart-detection, two-way audio, remote viewing, and more – it's likely going to be a very popular release.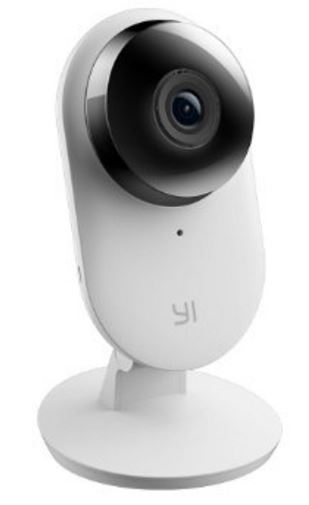 High Quality HD Video Capturing
Being able to see finer details doesn't only benefit you in terms of live streaming broadcasts, but it also means that there are higher demands on the hardware to capture it, as well as greater difficulty in properly recording useful footage.
The Yi Home Camera 2 captures full 1080p HD video and is paired with a leading edge since it has built-in Ambarella S2LM IP camera SoC technology. This allows the camera to compress H.264 video data into a low bit rate for streaming, so that you get all of the benefits of a reliable full HD video on command, while using as little of bandwidth as possible.
It also features an ARM Cortex A9 CPU to manage all of the basic as well as advanced operations that we'll discus later, while still providing complete access to high quality video streaming.
With the integrated Panasonic 1/2.8 inch CMOS sensor, you can see greater detail in low light. You're even given access to a clear view in the dark due since it has full night vision capabilities.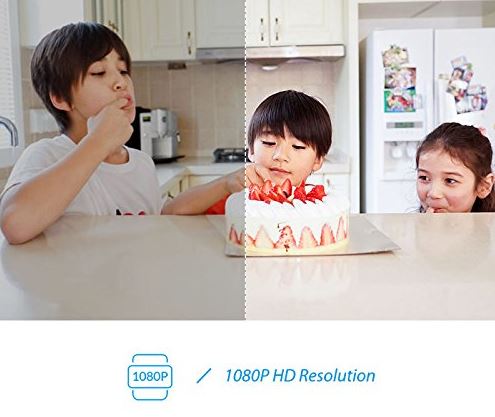 By using eleven virtually undetectable 940nm infrared LEDs, its vMaicovicon technology enables precise, defined viewing in very dark environments, with light that is also so soft and subtle that won't disrupt your family members, let alone signal a trespasser's attention.
Advanced Audio Capability
Aside from being designed for home security, the Yi Home Camera 2 also allows you to monitor your children and pets, as well as interact with them when you're not home. This gives you the ability to see what's going on at home and speak with friends and family members directly through it.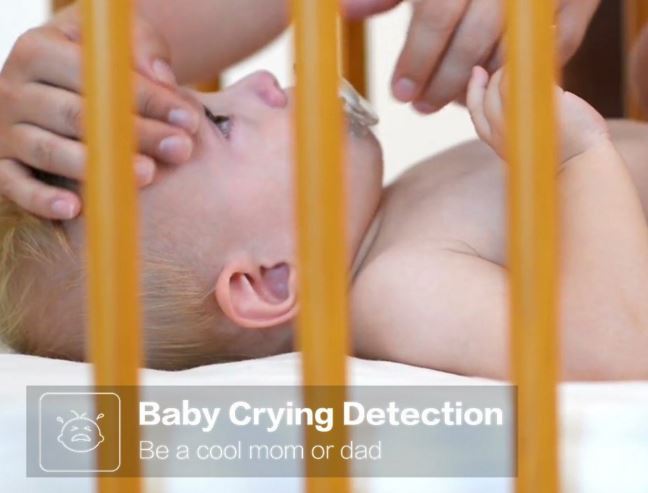 The two-way audio capability begins with the built-in speaker that detects sound from all directions, but also dampens and eliminates distracting and irrelevant noises. By using professionally engineered software, the microphone offers enough sensitivity to hear distinguishable sounds like a person's voice very clearly. It also streams at speeds of up to 48 KHz to achieve high quality audio on the listening end.
Motion Detection and Smart Technology Compatibility
One of the major issues with most other home security cameras is that you're given prompts and alerts any time someone walks through your front yard, because the camera can't tell whether it's an intruder or just a neighbor walking by or someone delivering a newspaper.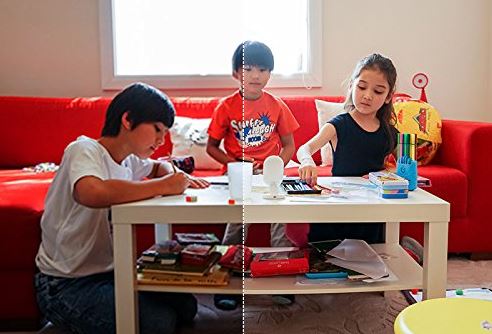 What advanced motion detection allows you to do actually goes beyond just sending intelligent alerts, but also includes hands-free recording at home all the way to detecting the form of a human being for serious alerts.
The challenge that some other models haven't overcome is the fact that changes occur in the viewing environment, like lighting and precise, quick movements.
The Yi Home Camera 2's smart detection software uses impressive algorithms to understand the difference between a cat under the couch and an uninvited human being walking through your home, despite adverse lighting conditions, and alerts you accordingly.
Secure Connection for Streaming
Another big challenge for home security cameras is being able to protect sensitive information, like the videos that are being sent to your smart phone or tablet, as well as passwords and other private data.
For starters, the Yi Home Camera 2 uses an effective, dedicated YI Cloud Service to store data, with a 2048 bit RSA private and secure key for key password exchange protocol to keep all of your information safe from hackers.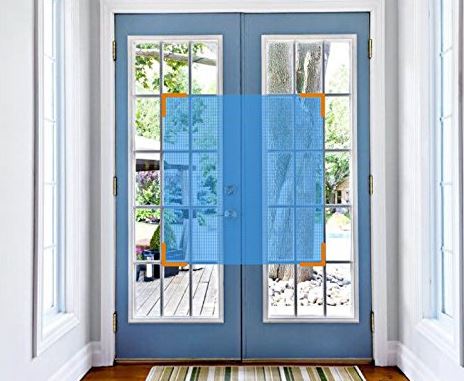 All of your data is also encrypted via AES-128 technology and takes advantage of Smart AVC technology to provide H.264 level encoding with 5.1/ROI/LBR capability.
It also has a micro SD card slot that supports 8 GB to 64 GB card sizes in FAT32 format, and also includes a 32 GB SD card, so that you can privately store videos and have instant access to your recorded videos without even requiring an internet connection.
Smart Mobile Access and Ease of Use
As you know, a brilliant aspect of home security cameras today is being able to have full functionality via your smart phone or tablet, as well as taking advantage of professionally designed and intuitive apps.
The Yi Home Camera 2 takes full advantage of this by making installation much simpler, because all you have to do is basically plug your camera in and everything can be done on your phone.
First, there's a dedicated YI Home app which you download directly to your smart phone, and provides access to the installation and connection process, and then it's as easy as pressing a button on your phone to managing your experience effortlessly.
There are further advanced features that don't even require access to a smart phone. For example, it'll detect a crying baby within five meters from your camera, where it will then send you an alert, which you can also use to access live video and audio streaming instantly.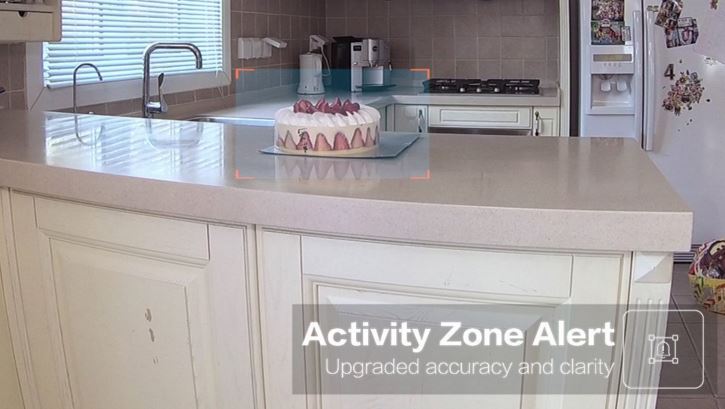 Final Thoughts
The Yi Home Camera 2 is a solid all-around security-solution. It offers affordable security and smart alerts and a variety of other helpful and advanced functions.
It's especially useful if you want to keep an eye on what's going on at home, without having to constantly check, since it'll automatically send you updates based on the audio or video that it detects, whether it's specifically a moving human body or the distinct sound of a baby's voice.
The full 1080p high definition and high quality audio streaming capabilities are designed and constructed well, ensuring that you'll always have access to crisp, clear sights and sounds that you can rely on.
Another safety advantage is that all of your data is kept encrypted, compressed and password protected over the dedicated YI Cloud Service. Alternatively, you can opt to have it saved and accessed directly on the included SD card directly in the camera.
You're offered a host of advanced features, from seeing and pinpointing details in the dark to a versatile and dynamic audio recording microphone, all accessible from one simple app.