There's nothing like a home theater system. Well, except for real life, nothing compares to hearing surround sound audio from all angles. Even then, it hasn't been perfectly spherical.
We've had to deal with ineffective surround sound measures. But if you've ever experienced the realism of playing a video game, being completely immersed in the sound, you know that conventional headphones just don't deliver the same experience. Not even close.
Note: At no extra cost to you, we may earn a commission for purchases using our links. Learn more.
3D Sound Labs have found a way to exceed this experience. What's so fascinating about their 3D audio headphones is that even the best home or theater stereo systems don't even come close to the same quality. Let me explain.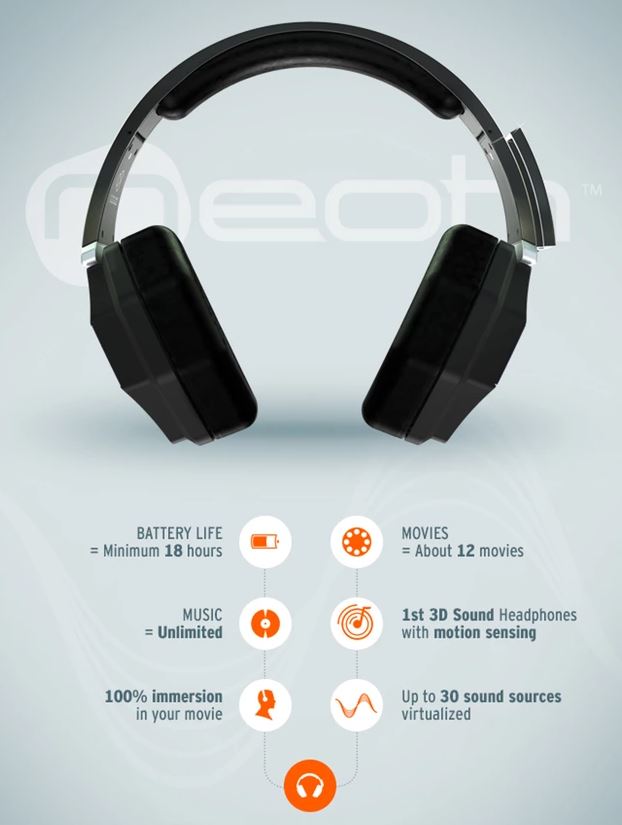 Better than Home-Cinema
Most headphones suck. We usually grab them because they come stock with our devices, or because their packaging makes them appear to be pretty high quality. A lot of times they are, but they don't really rock our world. We know what to expect.
The 3D Sound Labs One, 3D Audio Headphones aren't like that. The first time you try them yourself, your whole concept of an audio experience will change, and you'll begin to wonder how we ever got along without 3D sound. Here's what makes these headphones such a world apart.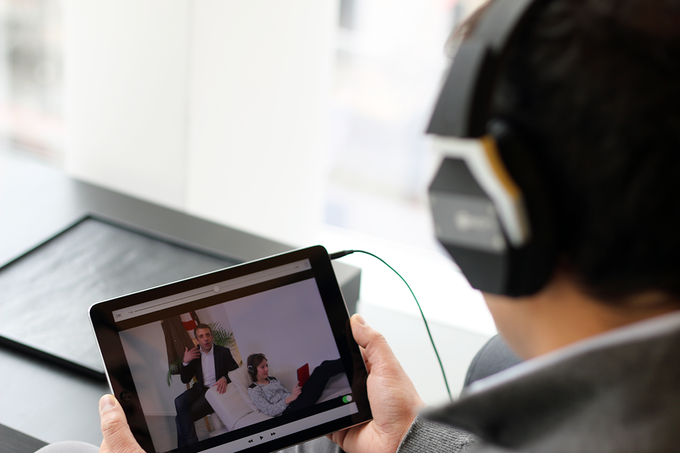 Take the cinema with you wherever you go. By no means a gimmick, we are convinced that the 3D Sound Labs One will blow your mind. No set of headphones in the past has been as compatible as well as innovative as these headphones. Let's get into some of the impressive features it has to offer.
First, let's talk about 3D audio. It's what's on everybody's minds, and really delivers an audio experience unlike anything else in the digital world of sound. Here's how it works.
You're playing a PC game. You turn on and connect your 3D Sound Labs One headphones and start the app. Next thing you know, you're so immersed in the world of the game that you begin to think that it's real life. Let me explain.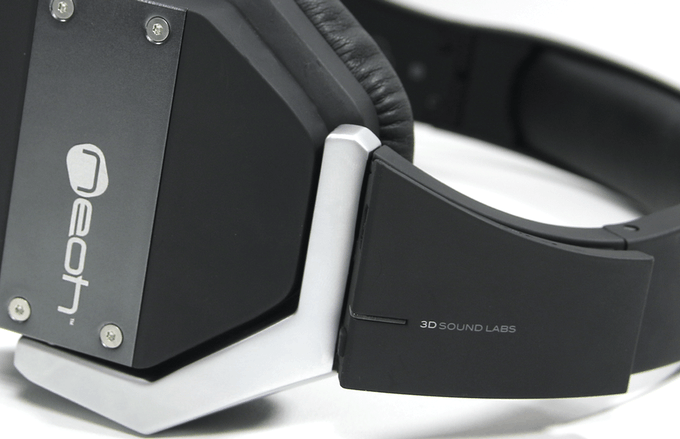 By tracking the movements of your head, it knows exactly where to orient the sound. Here's how the sound is put together.
The 3D Sound Labs One virtualizes up to 25 sound sources to create a perfect sphere of sounds through your headphones, in true 5.1 or 7.1 sound. It even uses an amazing digital equalizer to make sure all of the sounds blend in absolute harmony. But there's more.
Amazing Technology Built into the Software
Compatibility is a necessity. It's almost completely useless to have a pair of headphones that works on iOS, but not on any other platform.
You could hardly even test the quality of sound the 3D Sound Labs One has to offer, because each platform has something different to offer. Here's how these 3D audio headphones truly deliver.
As you know audio files come in a lot of different formats. There's nothing worse than having all of your media ready to go, and the player on your system won't open that type of file. It's an incredible pain.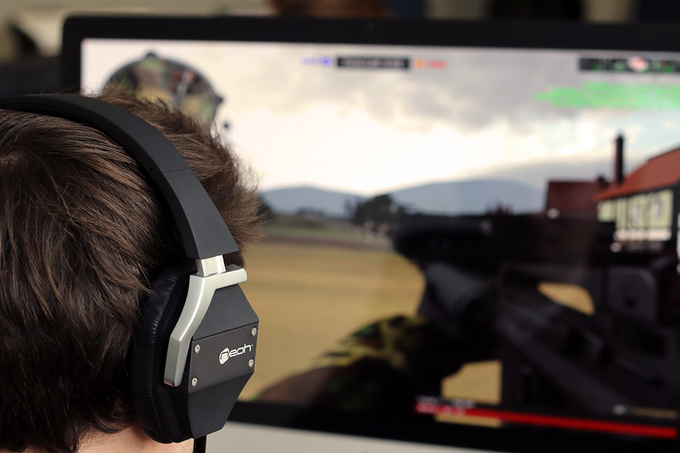 The 3D Sound Labs One is compatible with all formats. Never worry about the headache of trying to multi-task and grind your way through opening your favorite songs and movies again. That's not all.
The application itself is very powerful. After all, it's what creates the 3D sound quality, opens all of your files and equalizes all of the audio. But you still may want greater control.
While the app is available on the App Store, you can also grab a copy of the 3D Sound One OS. As long as you're using iOS, OSX, Windows or Android, you can craft and sculpt your audio experience down to the very last detail. But there's more.
Soon to be released, you can also use the OS with the latest video game consoles, giving your gaming experience a serious boost.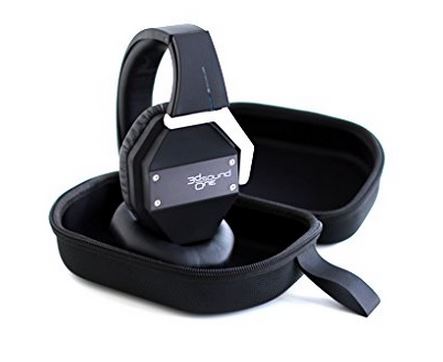 Sound Product Integrity
Headphones this good must have some real flaws, right? They've either got to be ridiculously expensive, shamefully weak and flimsy, irritating or some combination of the above. Actually, none of those are true.
Even the battery is spectacular. You won't ever have to stop or even pause what you're doing to charge or replace it, because it has and 18 hour life span. It's pretty impressive.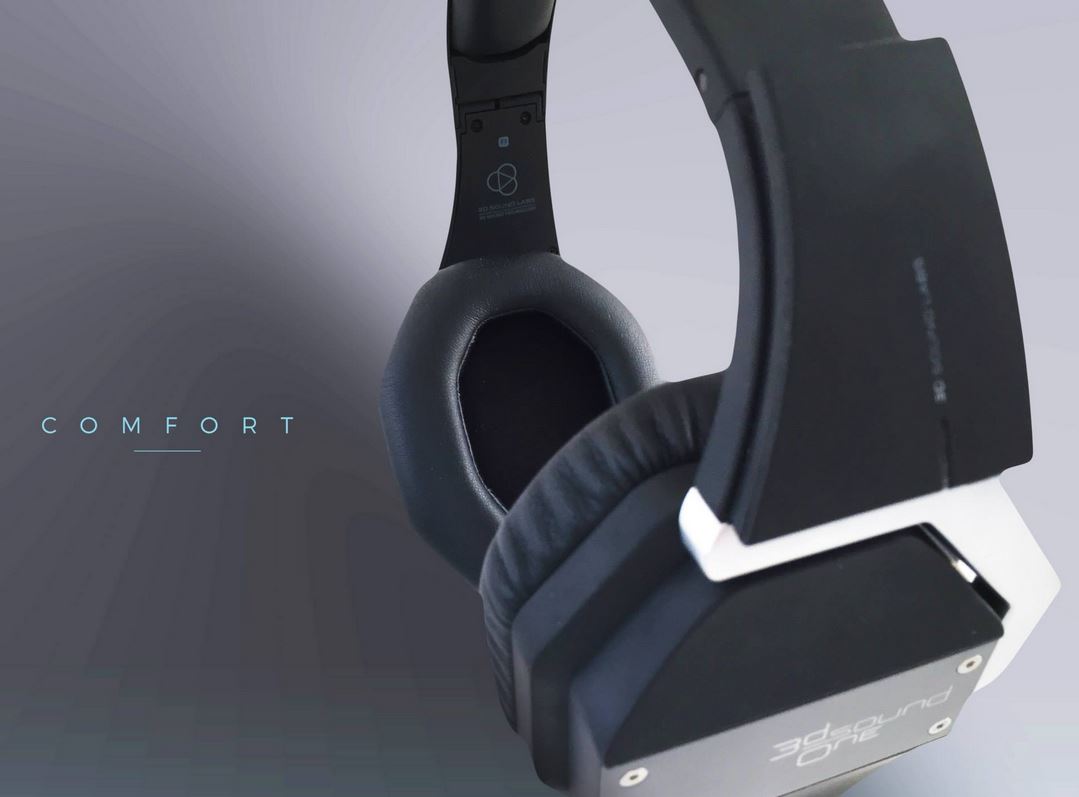 With this amount of juice, you can game on end, watch a few movies and go to bed without as much as a single inconvenient. But there's more.
There aren't any messy cords to deal with. The 3D Sound Labs One, 3D Audio Headphones conserves a lot of energy by connecting to all of your devices using Bluetooth low energy.
There really isn't a better set of headphones out there at this time for a similar price.
Please consider sharing:
Note: At no extra cost to you, we may earn a commission for purchases using our links. Learn more.