ACEMAGIC, the go-to name for mini PCs and budget-friendly laptops, is gearing up for Member's Day 2023, happening from October 1st to 10th.
During this limited time, ACEMAGIC is rolling out four fantastic discounted products. These deals are set to redefine your tech experience while keeping your budget intact. In addition, you can get a free gift with your order if you signup for their mailing list.
Join us as we explore these innovations and savings, showing you how ACEMAGIC can elevate your tech game without emptying your wallet.
ACEMAGIC AX15 Laptop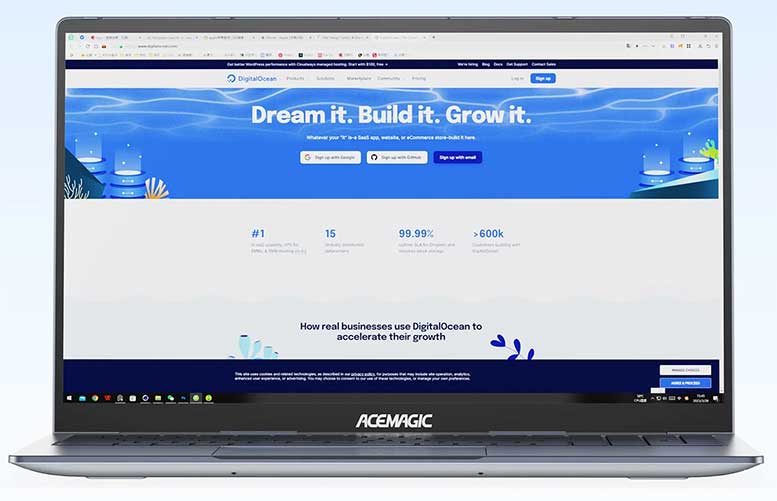 Leading the lineup of discounted products during ACEMAGIC's Member's Day is the ACEMAGIC AX15. At $200 off it's original price, this sleek laptop boasts the following impressive features:
Processor: Equipped with the latest Intel 12th Alder Lake N95 processor, it guarantees top-notch performance for all your everyday computing needs.
Memory & Storage: With a generous 16GB RAM and a speedy 512GB SSD, this laptop offers lightning-fast data access.
Integrated Camera: The built-in 720P front camera makes virtual meetings and video calls a breeze, delivering clear and crisp visuals.
Operating System: It comes pre-installed with Windows 11 Pro, offering you the latest features and security enhancements for a seamless user experience.

Perfect for students and everyday users alike, the ACEMAGIC AX15 Laptop combines powerful performance with user-friendly features. Whether you're tackling assignments, streaming content, or staying connected with friends and family, this laptop's affordability and functionality make it an ideal choice for a wide range of users.
ACEMAGIC AK1 Plus RGB Mini PC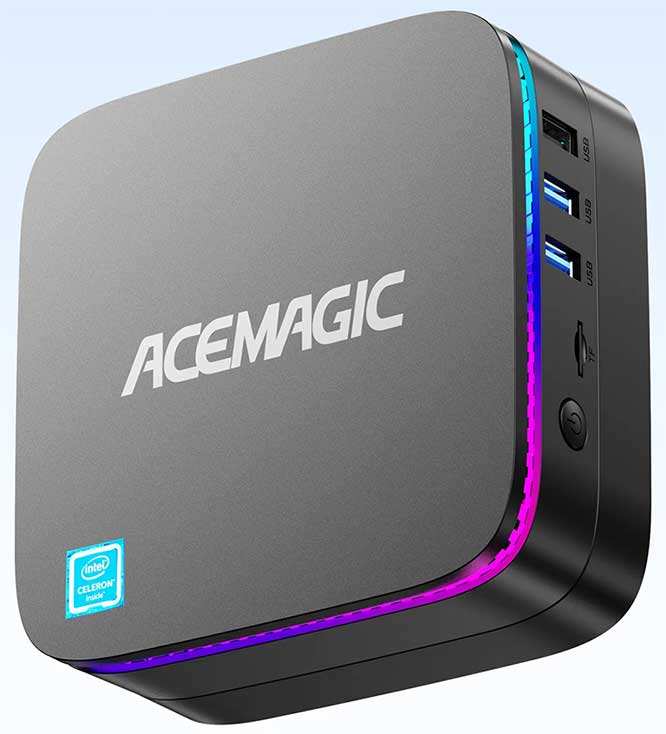 Offered at a very affordable $169, the ACEMAGIC AK1 Plus RGB Mini PC, a compact powerhouse with a whole lot to offer. Here's what makes this mini PC stand out:
Small Form Factor: With its small form factor design, the AK1 Plus fits seamlessly into any workspace or living room as an HTPC.
Impressive Processing: Powered by the Intel 12th Alder Lake N95 processor, this mini PC packs a punch with 16GB of RAM and a 512GB SSD, plenty for most computing needs.
Vibrant RGB Lighting: The eye-catching RGB lighting effect adds a touch of style to your setup, creating a dynamic and personalized ambiance.
Performance: Equipped with 4 cores and 4 threads, it delivers speeds of up to a whopping 3.4GHz, very impressive for its size.
The versatile ACEMAGIC AK1 is an ideal mini PC for everyday use, serving as a compact and efficient solution for various tasks. Whether you're browsing the web, streaming content, or handling office work, this mini PC's small form factor and robust capabilities make it a perfect fit for any home setup.
ACEMAGIC T8 Plus Mini PC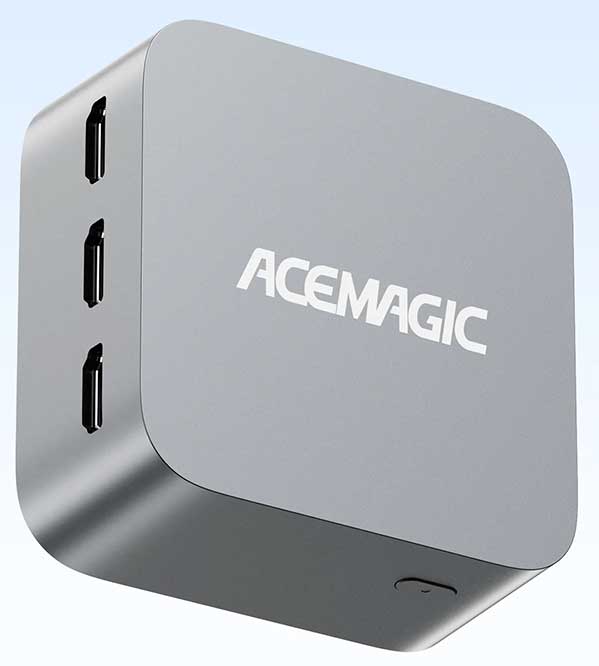 Priced at an astonishingly affordable $129, the ACEMAGIC T8 Plus Mini PC is a true bargain that offers remarkable value. Here's what it offers at this steal of a price:
Simplicity and Minimalism: The ACEMAGIC T8 Plus boasts a simple, lightweight, and minimalist design, making it an unobtrusive addition to your workspace.
Ideal for Office Work and Streaming: Whether you're tackling office tasks or indulging in your favorite streaming content, this is a reliable companion.
Impressive Performance: Powered by the Intel 12th Alder Lake N95 processor and featuring 8GB of RAM and a 256GB SSD, the ACEMAGIC T8 Plus provides snappy performance.
Immersive 4K Triple Screen Display: Enjoy stunning visuals with the ability to connect to three 4K displays simultaneously, perfect for multitasking and expanding your digital workspace.
Unveiling itself as the best choice for office work and study, the ACEMAGIC T8 Plus Mini PC offers affordability without compromise. Elevate your productivity and entertainment experience with this budget-friendly gem.
ACEMAGIC CK10 Mini PC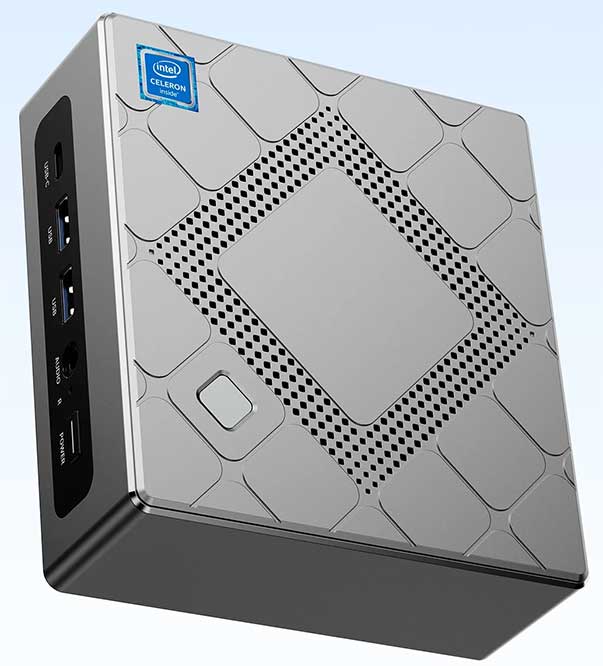 For those seeking a bit more power and versatility, the ACEMAGIC CK10 Mini PC is the perfect choice. Priced at $299, it offers an exceptional computing experience with the following key features:
Processor Options: The ACEMAGIC CK10 Mini PC is available with two powerful processor options: the Intel Core™ i7-11390H or the Intel Core™ i7-10810U, ensuring top-tier performance tailored to your needs.
Ample Memory and Storage: With 16GB of RAM and a generous 512GB SSD installed (expandable to a whopping 2TB), this mini PC provides the speed and storage space required for various tasks.
Versatile Computing: Designed as an excellent starter mini PC for everyday computing, the ACEMAGIC CK10 is a versatile workhorse.
Whether you're a professional in need of reliable performance or an enthusiast looking to invest in a dependable computing solution, the ACEMAGIC CK10 Mini PC is ready to meet your demands.
Final Thoughts
ACEMAGIC's Member's Day event from October 1st to 10th, 2023, is your golden opportunity to experience top-tier computing without breaking the bank. With four remarkable products on sale, ACEMAGIC is redefining the standards for mini PCs and budget-friendly laptops.
Not really interested in any of these we introduced above? If you're exploring alternatives, consider checking out the ACEMAGIC AMR5, G1, AD03, and S1, which are also outstanding mini PC options offering exceptional performance and value. Head on over to the ACEMAGIC Member's Day Page for more information.
Don't miss out on this exclusive event. Upgrade your tech game with ACEMAGIC's Mini PCs and laptops at unbeatable prices, and make the most of your computing experience. Mark your calendar for Member's Day, and get ready to elevate your digital world!
Meet Derek, "TechGuru," a 34-year-old technology enthusiast with a deep passion for tech innovations. With extensive experience, he specializes in gaming hardware and software, and has expertise in gadgets, custom PCs, and audio.
Besides writing about tech and reviewing new products, Derek enjoys traveling, hiking, and photography. Committed to keeping up with the latest industry trends, he aims to guide readers in making informed tech decisions.