AirExtend Air Purifier
Pros
Very effective HEPA filtration system.
Touch-activated display is easy to use.
Relatively compact form-factor.
24 hour timer and sleep mode work well.
Only audible sound is wind noise.
Cons
No remote control operation.
Only available in one color scheme.
No UV feature; does not "kill" viruses and germs, only traps them.
Indoor air quality is a huge concern for most people these days. Whether you live in the countryside or in an urban environment, there's often no escaping harmful air pollutants, even when you're inside your own home. To combat dust, impurities and microscopic airborne, indoor HEPA air purifiers are now a common addition to any household.
When figuring out which air purifier to purchase, you'll need to take the size of each room into consideration. Almost every air purifier has a coverage rating based on square feet. For large open areas and living rooms, a small air purifier won't be sufficient. However, it'll likely be perfect for bedrooms and offices.
Take the new AirExtend HEPA Air Purifier, for example. This is a well-featured air purifier that's affordable and compact for space saving. However, it seems capable of delivering quite a few benefits. Today we're going to take a closer look at it and see exactly what the AirExtend has to offer. We'll go over each of its features and ultimately determine if it's worth considering or passing up. Without further ado, let's get right into it!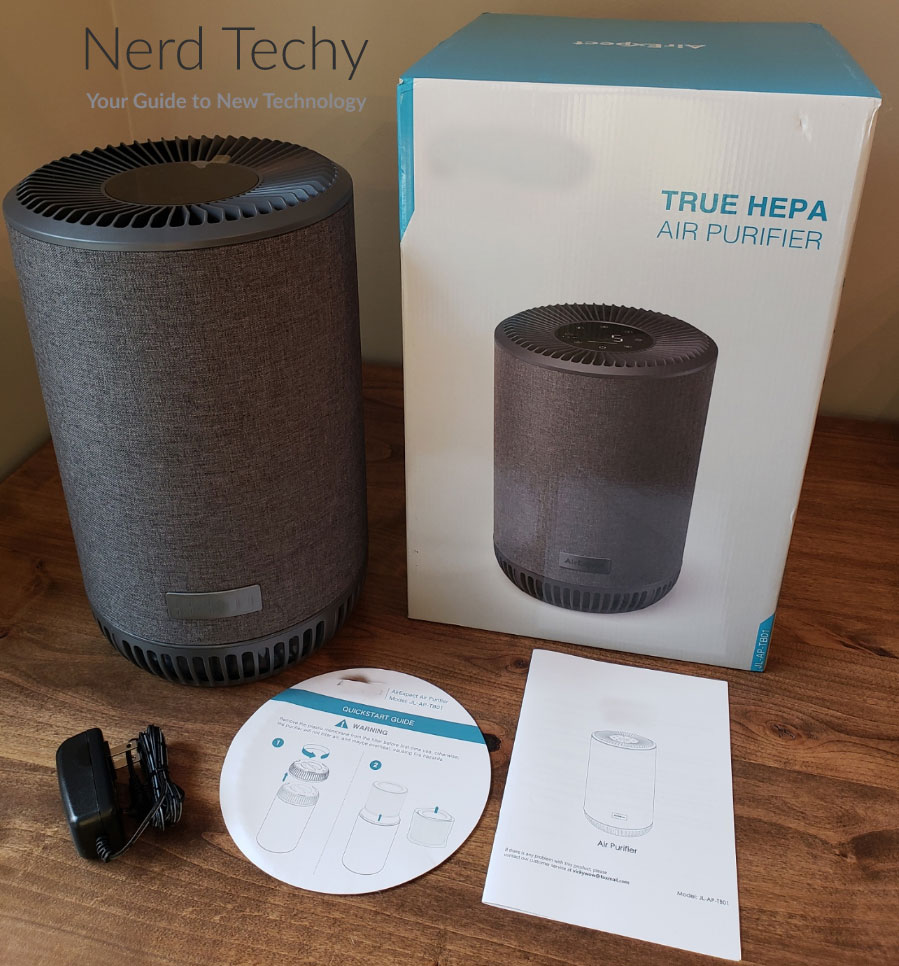 Size and Layout
The AirExtend HEPA Air Purifier is a relatively compact device with a sleek appearance. Measuring just over 14″ tall and nearly 9″ in diameter, its cylindrical shape is built with a somewhat modern appearance that looks attractive. Encased almost entirely in a soft fabric material, the top has a thick plastic grille with a touch-sensitive control panel in the center.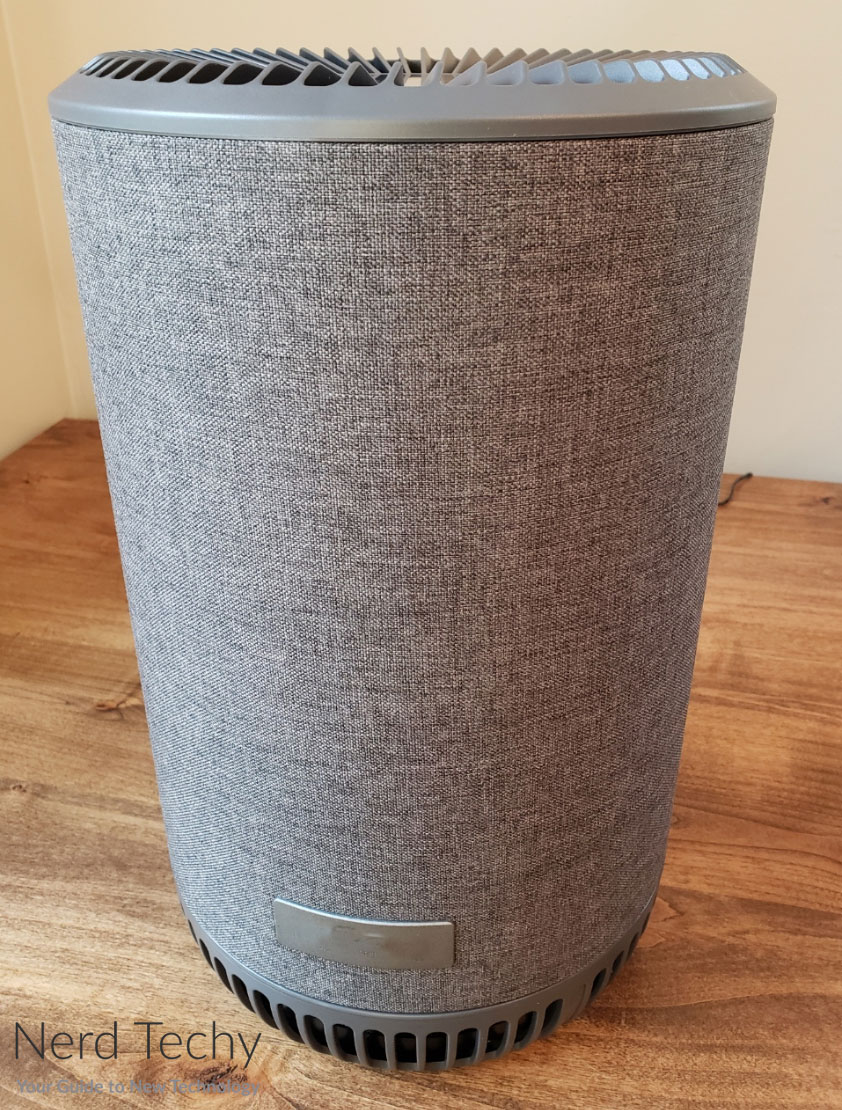 On the bottom is the air intake. Through a grille around the base perimeter, air is pulled inward through the HEPA filtration system. It then moves through the internal filter, almost instantaneously. Clean air is then exhausted out of the top grille.
Control Panel
On the top-center, there's a small LCD touch-display. This has a wide arrangement of buttons that carry-out a variety of functions. From this control panel, you can turn the unit on/off, adjust fan speed, activate sleep mode, turn on/off the fan light, activate auto mode or set a timer. This is also where you can activate a child-lock or get notified of a filter-change needed.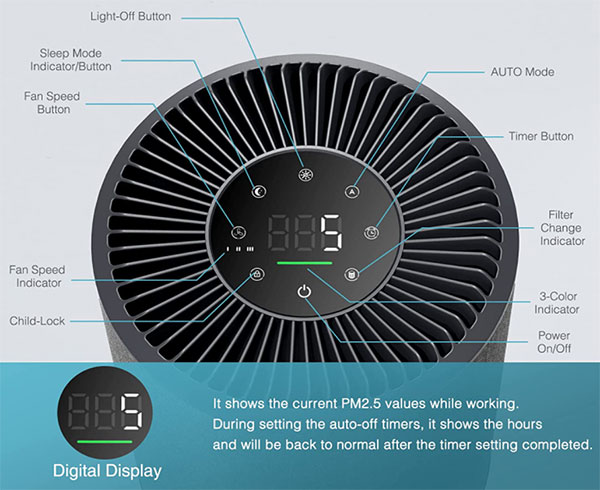 Directly in the center is a digital read-out that shows the current PM2.5 values while the air purifier is being operated. It's paired with a green, blue or red bar, depending on the PM2.5 reading. High numbers indicate a lot of particulates whereas a small number indicates better ambient air quality.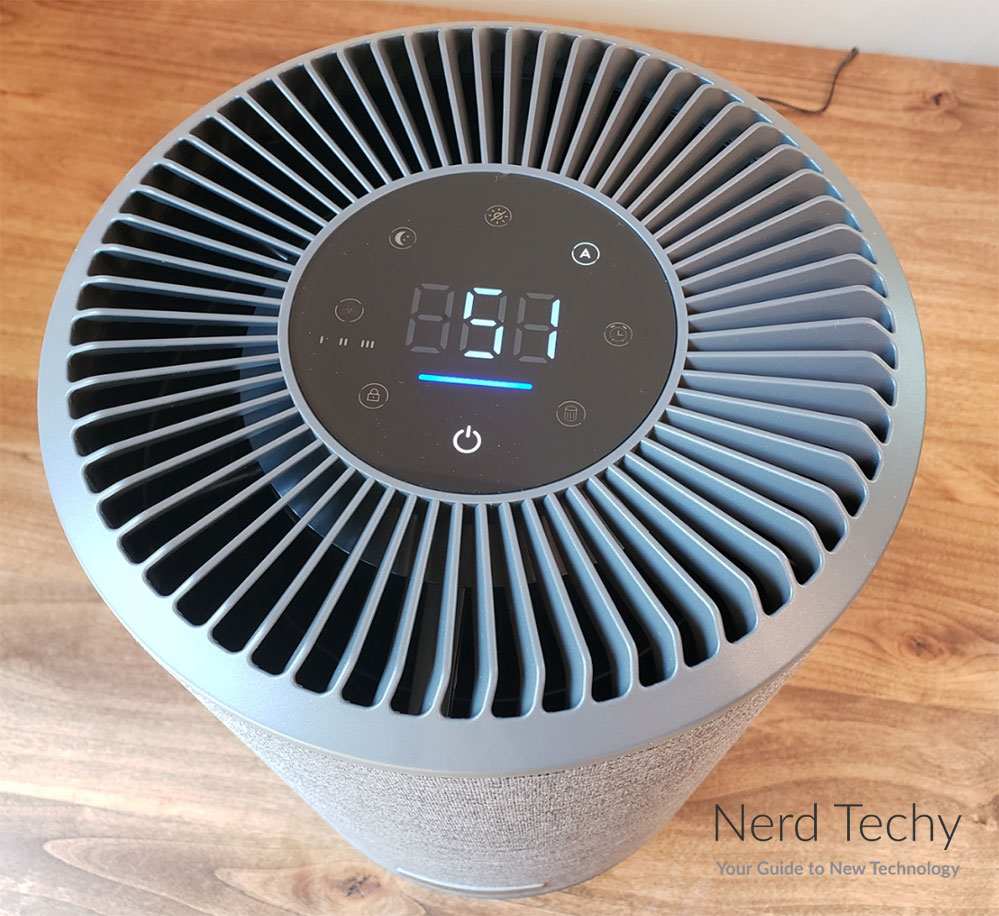 The control panel is simple and laid out in a manner that's easy to use. Although there's not a remote included, adjusting all the settings and functions is quite easy. Honestly, we love the simplicity that the AirExtend offers. Simple just plug it in and touch the on/off button. From there, everything else controlling the unit is fairly self-explanatory.
Filtration System
The AirExtend HEPA Air Purifier's filter is accessible through the bottom. Simply turn the entire unit upside-down and unscrew the base grille in a counter-clockwise direction. The grille can then easily be removed, giving you immediate access to the filter-unit.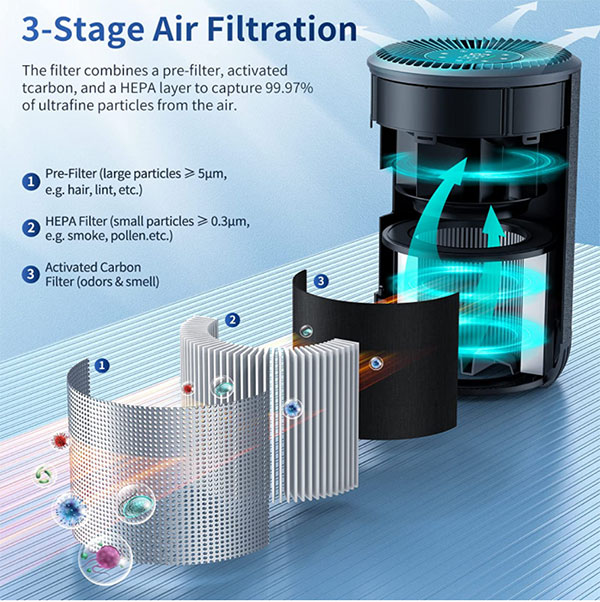 The filter is designed to move air into 3 separate stages. The first one is a pre-filter that effectively traps any large particles such as hair or lint. Next, the air moves through a HEPA filter that traps even smaller particles. Microscopic particles such as smoke, pollen and dander are then trapped. Lastly, the air is pushed through an activated carbon filter. This is a black layer that removes or neutralizes any smells or odor. After that, the air is then pushed upward through the top-grille.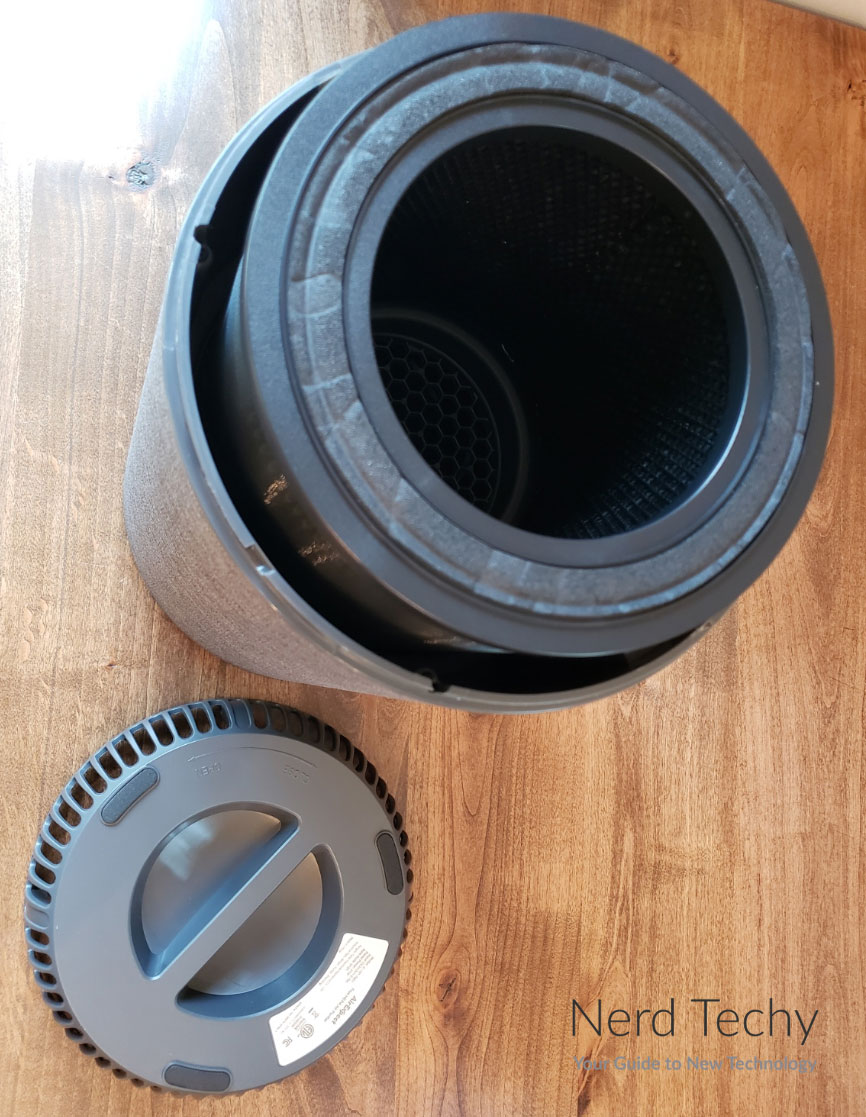 The filtration system inside the AirExtend is designed to capture 99.7% of all particles while simultaneously removing unpleasant odors. In fact, if you put your nose up near the top where the air is output, you'll notice a neutral smelling sensation that's free from most microscopic particulates. Although there isn't a UV-layer or anything state of the art, the filtration seems to work incredibly well.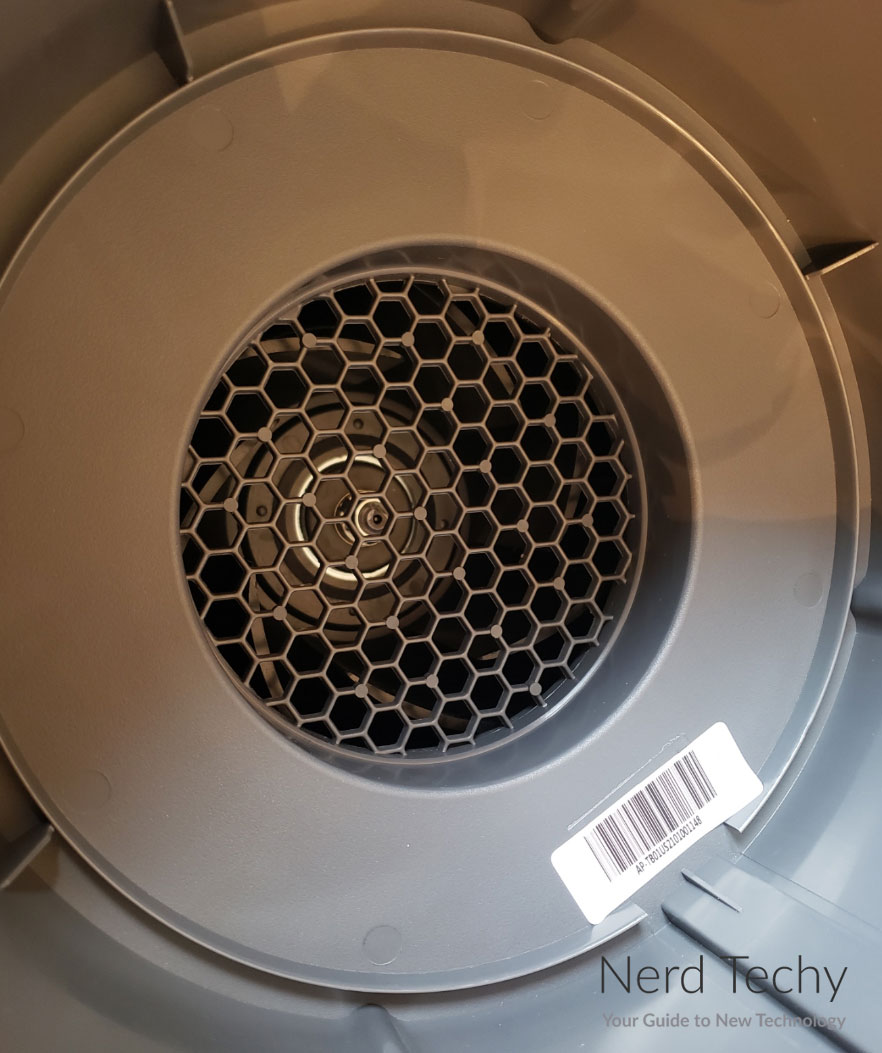 Whether you have it on the lowest or highest setting, it seems to be very effective. However, keeping it on the highest fan speed will offer the best performance. In fact, the AirExtend has a CADR (clean air delivery rate) of 200 cubic meters per hour. That said, it'll fully circulate the air inside of a 215 sq. ft. bedroom or office every 20 minutes.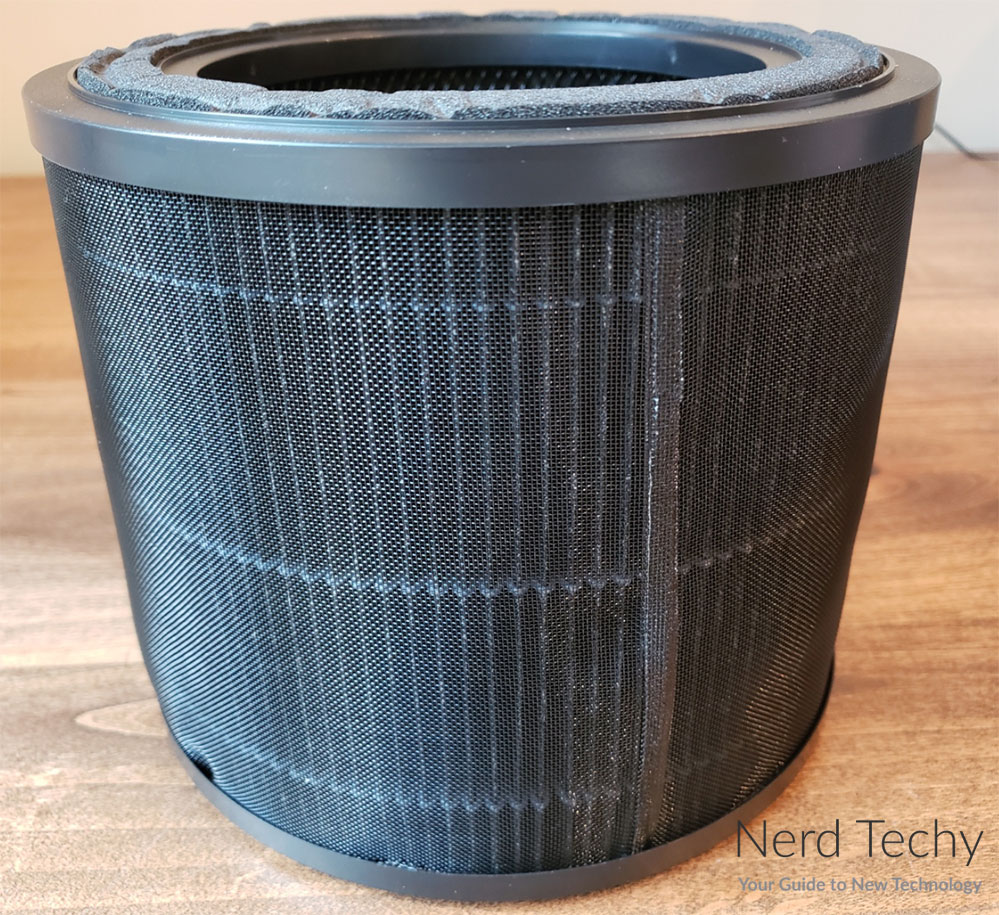 Filter Lifespan
Over time, the filter naturally clogs up with dust and debris, ultimately making the filtration much less efficient. The lifespan of the filter is said to be around 3-6 months. However, this is with consistent use. Obviously, if you don't use the air purifier often, you'll get more use out of it than otherwise. However, with normal everyday use, 3-6 months seems to be an acceptable timeframe.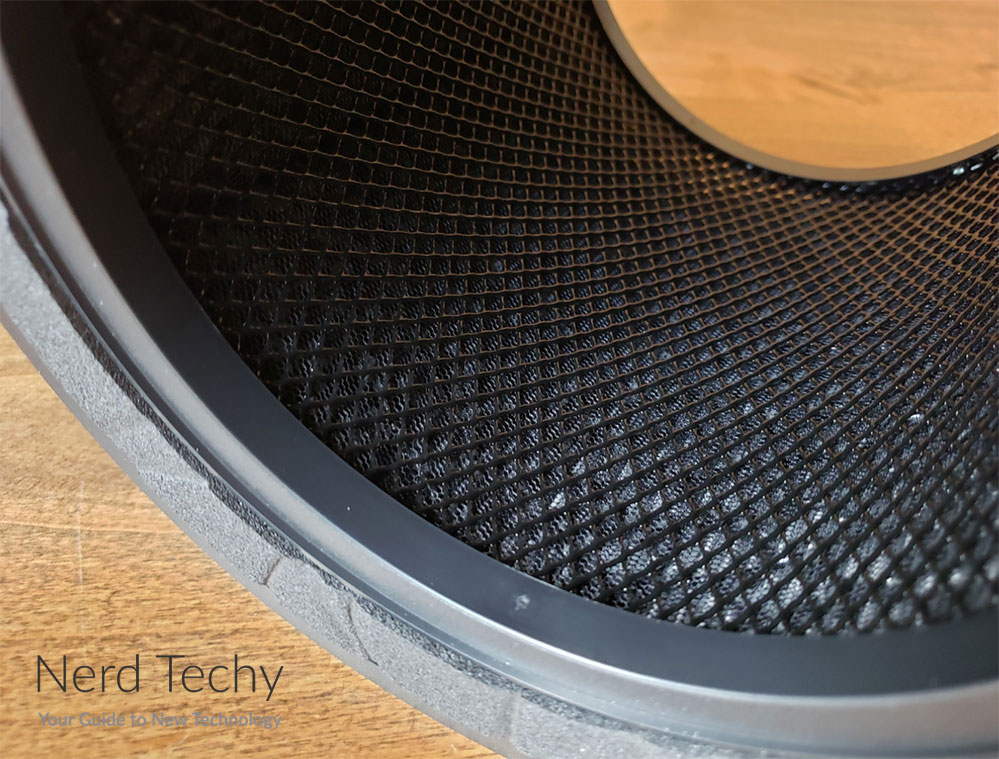 Although replacement filters are readily available, they're nearly $20 each. That said, you won't want to prematurely change them if it's not needed. Luckily, there's a useful change-filter icon that will illuminate on the control panel. This detects the current quality of the internal filter and advises when you should replace it. We recommend paying attention to this icon so the purifier works consistently well and doesn't restrict airflow in a manner that compromises the clean air it produces.
Noise Level
The noise produced by the AirExtend HEPA Air Purifier is minimal and almost entirely from wind-noise. The lowest fan speed is hardly even audible while the highest fan speed is considerably louder. In fact, the motor is very quiet.
The lowest speed setting emits 22 decibels, the medium speed emits 29 decibels and the highest speed emits 46 decibels. Anything under 30 decibels is considered "whisper quiet." On the contrary, anything above 45 decibels is considered speaking or conversation volume.
Best of all, it's equipped with a special "sleep mode" that guarantees the quietest operation, all throughout the night. In addition, you can even turn-off all of the lit-up control panel so it doesn't emit an illuminating glow; perfect for long, restful nights of sleep.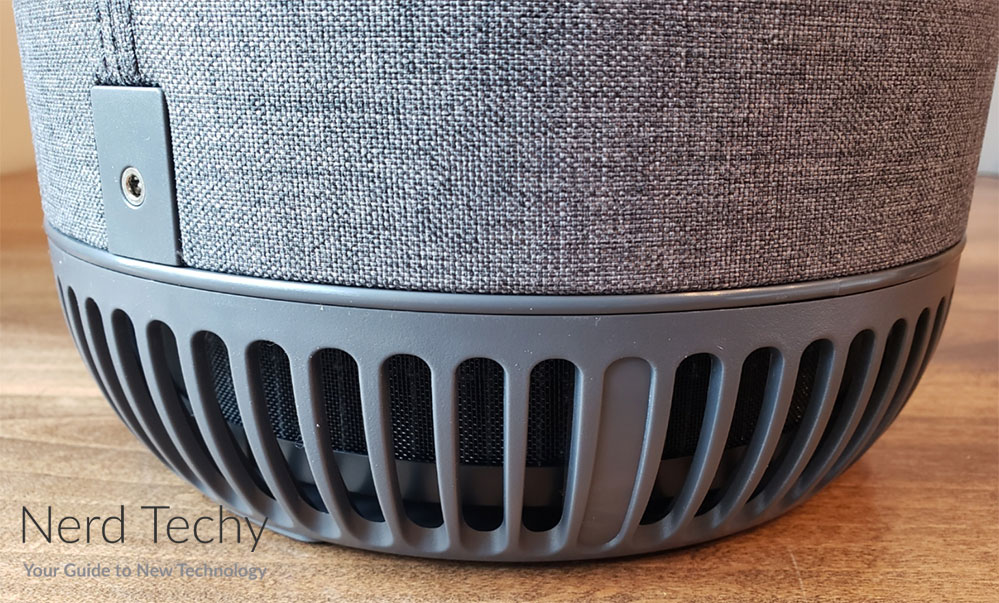 Extra Features
The built-in timer function is very useful. From the control panel, users can set a 1 to 24 hour timer that'll automatically shut-off the air purifier. This is ideal for long use in home or office environments where you may accidently leave it on for too-long.
We're big fans of the "auto" mode. This is a useful setting that can be activated on the control panel. When in use, it'll take the live particulate reading and base the appropriate fan speed on the current conditions. We found ourselves leaving this mode activated nearly all the time.
It's a set-it and forget-it kind of feature that determines the best fan speed based on actual environmental conditions. This, in conjunction with the sleep timer, is a super useful combination that works incredibly well for those with a busy life.
An additional feature that's worth mentioning is the child/pet lock. By pressing the tiny lock icon on the control panel, it'll protect from accidental button-presses. While it may not be useful for everyone, those with small children who love to touch bright screens will surely appreciate it.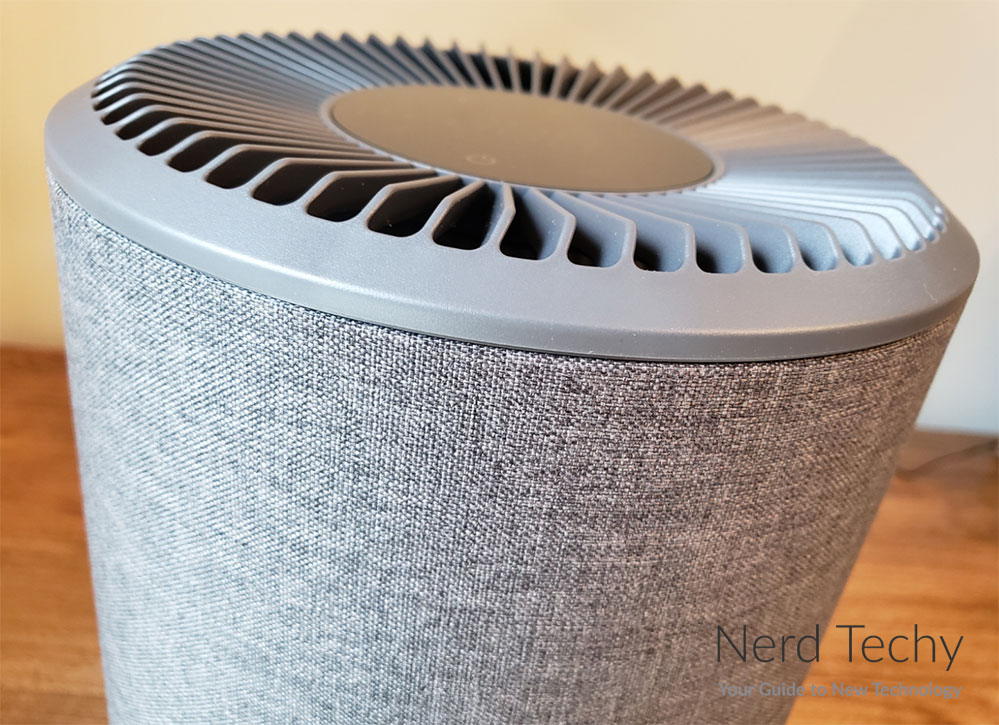 Final Thoughts
As you can see, the AirExtend HEPA Air Purifier is a simple, well-built device. It's relatively compact, attractive-looking and built with simplicity and ease of use in-mind. Although it doesn't offer UV filtration, the 3-stage filter is the closest thing you can get to a top of the line unit.
While there isn't a remote included, all of the functions are carried out on the touch-activate control panel. It's easy to use, straightforward and built with a few extra features. Child lock, auto mode, sleep mode and the change filter notification are what we consider to be extra features. That said, they're nice to have and useful for real-world scenarios.
We truly love the particulate count that displays a live-reading of the current conditions. It gives you instantaneous satisfaction that your indoor air quality is actively improving. By associating a green color to good air quality and red for poor air quality, you can be across the room and instantly see how the indoor air quality is trending.
All in all, we wouldn't hesitate to recommend the AirExtend. Anyone looking for quality HEPA air filtration for small to medium rooms, at an affordable price-point could stand to benefit from it. It works great and has all of the same features we typically see in units that cost well over $100. Sure, AirExtend hasn't been in business for long, but their flagship air purifier is likely to be a winner in most consumers' eyes.