Quick Analysis
Pros
Great video quality for front and rear dash cams.
Easy-to-use touch screen.
Good night vision.
Automatic recording function is useful.
Cons
No wireless connectivity.
Parking assistant feature isn't as valuable as it used to be.
Having a set of dash cams up the front and rear of your vehicle is becoming a much more common policy both across the United States and beyond. In fact, it's especially popular in Russia due to the plethora of traffic lawsuits that happen there. Having a dash cam system allows you to record what's happening at the front and rear of your vehicle at all times. This is great both because they can assist you when it comes to driving safely, and can also record the details of an accident right up to the moment of impact and immediately beyond. If you're innocent, you can imagine just how valuable this might be in a court of law.
The Akaso DL12 Mirror Dash Cam is an excellent example of this type of product. It comes with both front and rear dash cameras, as well as a mirror-mounted screen and control system that lets you handle both with ease. The system also comes with several ancillary benefits, like automatic memory overriding technology and night vision controls. Both of these features and more make it a phenomenal product through and through, not just for your safety but for your general driving enjoyment and proficiency. Today, let's take a look at these dash cams and see if they're worth your time and money.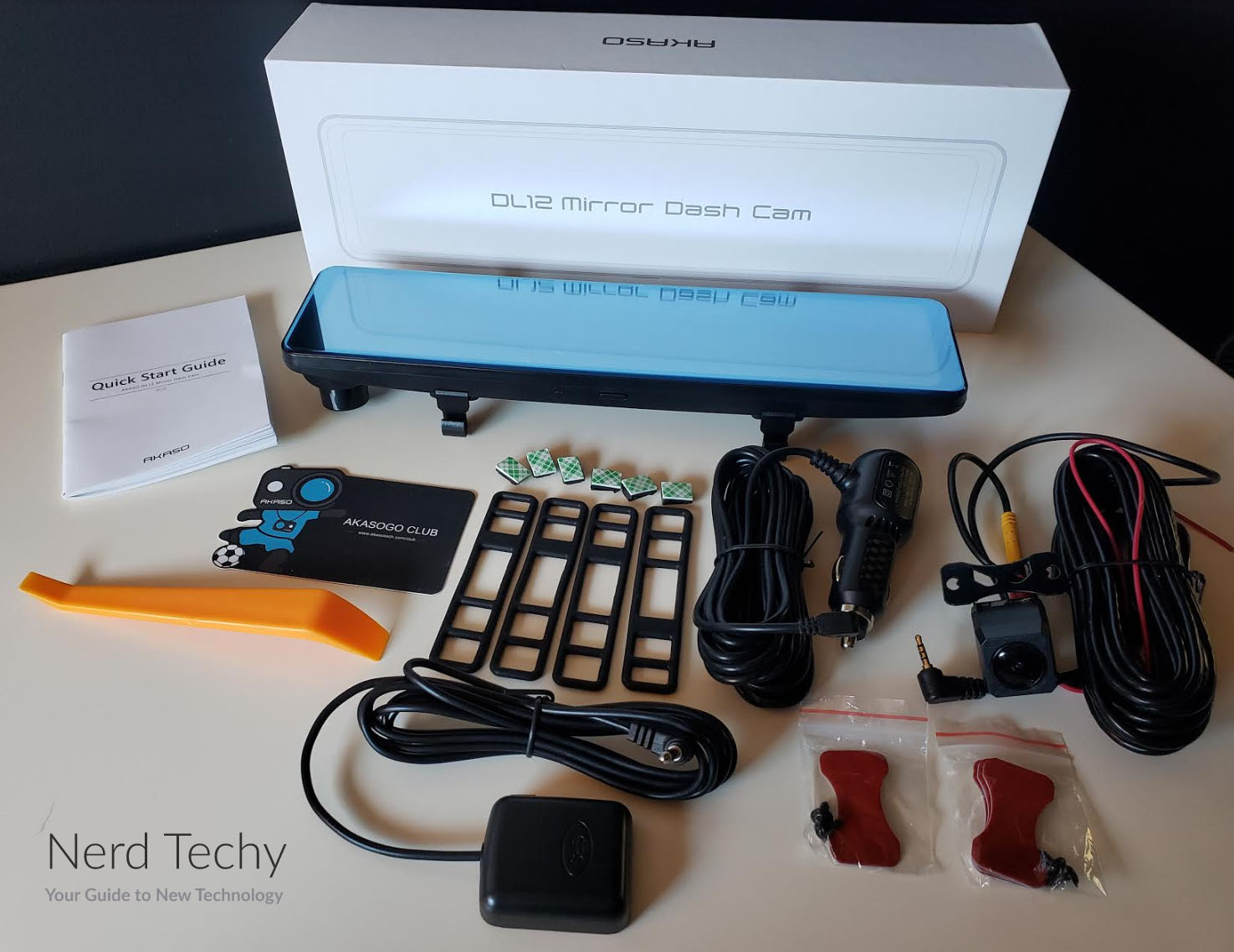 Features
The Akaso DL12 has plenty of extra features that make it excellent in terms of value for money. For starters, it comes with a GPS module that's built into the system. This helps to record your real-time location and can even record other data like your current driving track and driving speed. All of this is valuable in case you need to provide evidence to the court in the event of a traffic accident.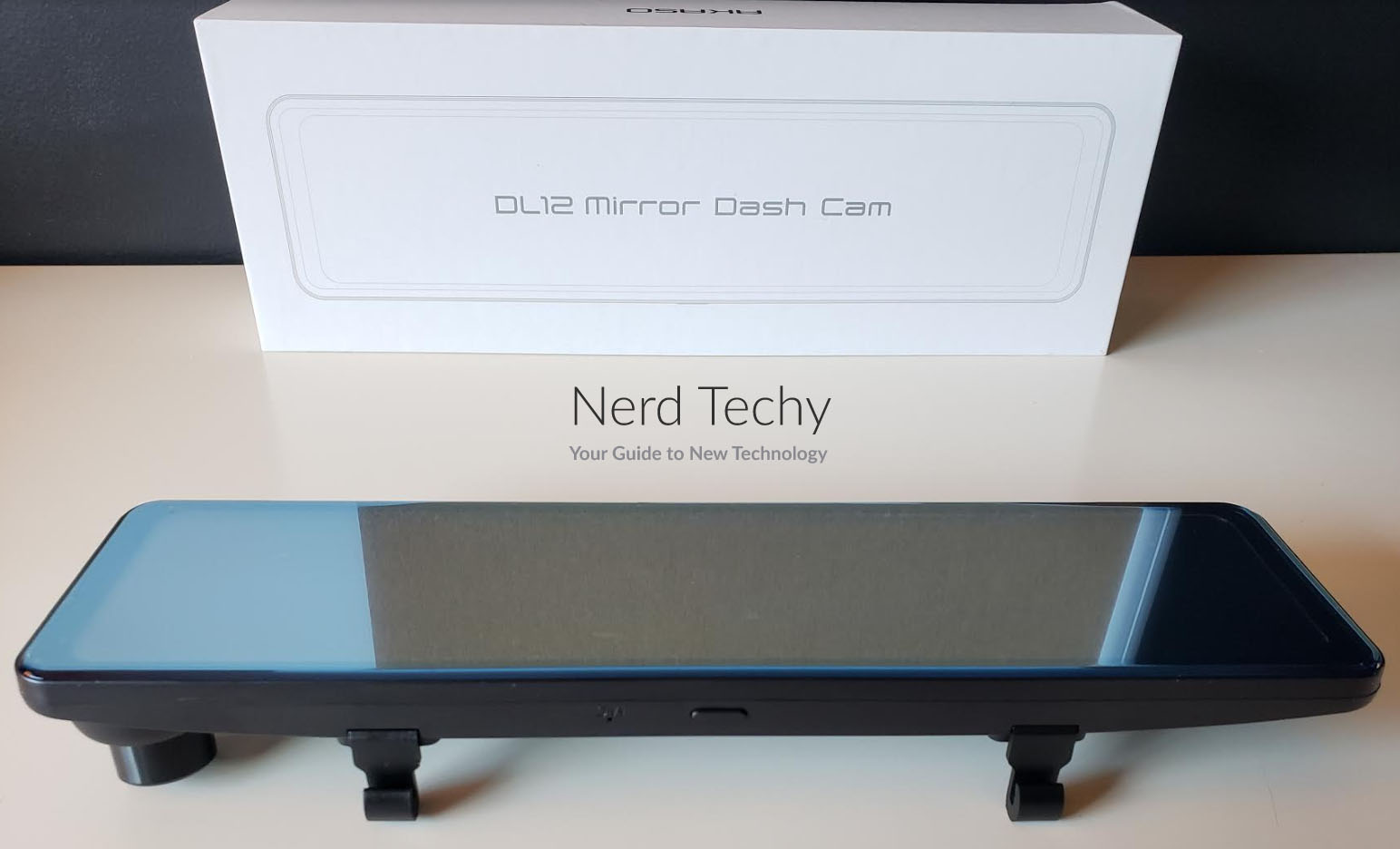 Other functions are included and can be controlled via the main screen or a connected mobile device. This includes loop recording – which allows for continual recording even if the SD memory card reaches full capacity – a G-sensor that can detect a sudden collision and lock the collision footage, a parking monitor and a parking assistant.
The first of these features let the cameras keep recording because it overwrites the oldest memory contained on the SD card. Thus, you almost never need to manually go in and free up memory space. It's incredibly easy to use. Because you can use SD cards of variable sizes, you also get to choose how frequently you run out of memory space. You could theoretically use an extremely high capacity microSD card and never have to worry about memory in the first place, but this is still a nice feature in case you are limited to a standard 32 GB microSD like most people.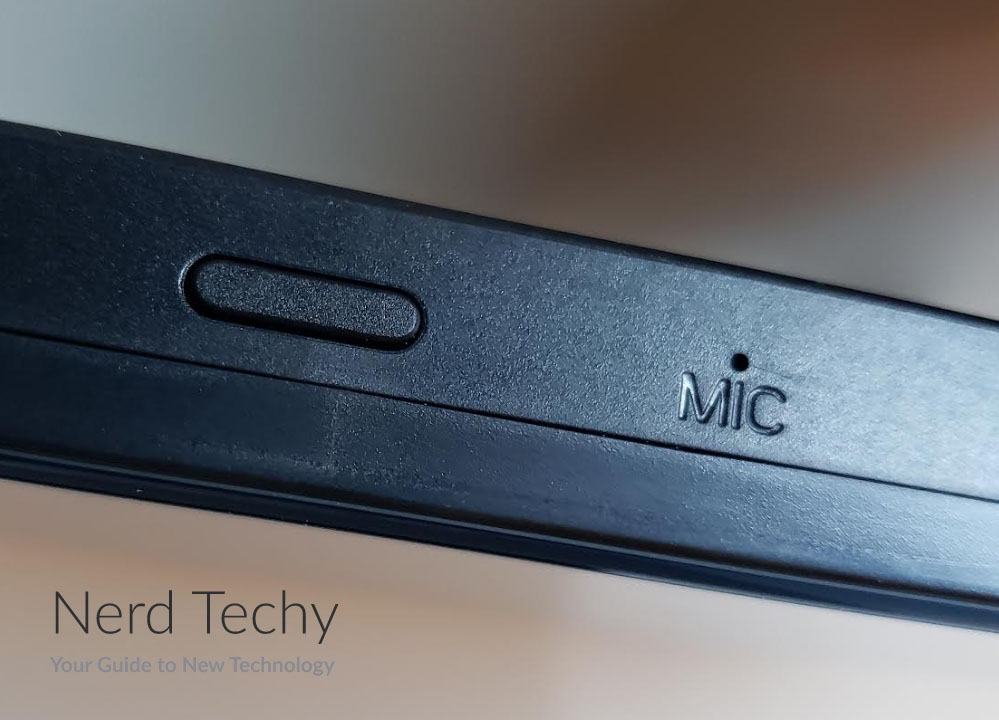 The G-sensor is an invaluable tool for anyone looking to protect themselves from being sued after a car accident. It also means you don't need to trigger the camera's footage saving features as soon as you get into an accident. The Akaso DL12 takes care of it all for you. You can, of course, still do this manually from the touchscreen controls whenever you desire. It's only advantageous because there are normally other things going to your head right after an accident than recording what just happened.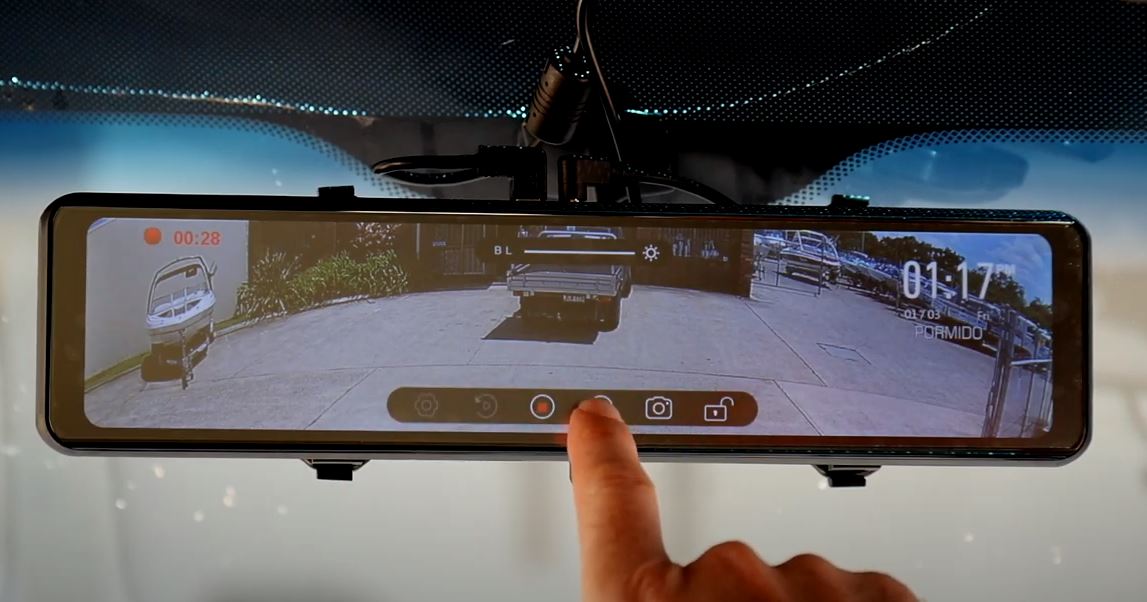 The parking monitor is great as a surveillance camera system while your vehicle is off. It automatically runs in the background and can help you find your car in the event that it's ever stolen; remember, it's all hooked up to a constant GPS module that is always running. Furthermore, the parking monitor can help you find someone who runs in your vehicle while you are away in case you want to pursue compensation. The parking assistant will automatically switch to a rearview image on the camera screen whenever you are backing up. Once more, we're impressed by how hands-off all this is. You don't need to touch a single control in order to get the parking assistant feature.

The only real downside is that the majority of modern vehicles already have a parking assistant reverse camera, so this feature's use is a bit limited and is better suited for older vehicles. Still, the Akaso DL12 isn't particularly expensive compared to other dual dash cam products in the first place. So it's not about inclusion to have just in case.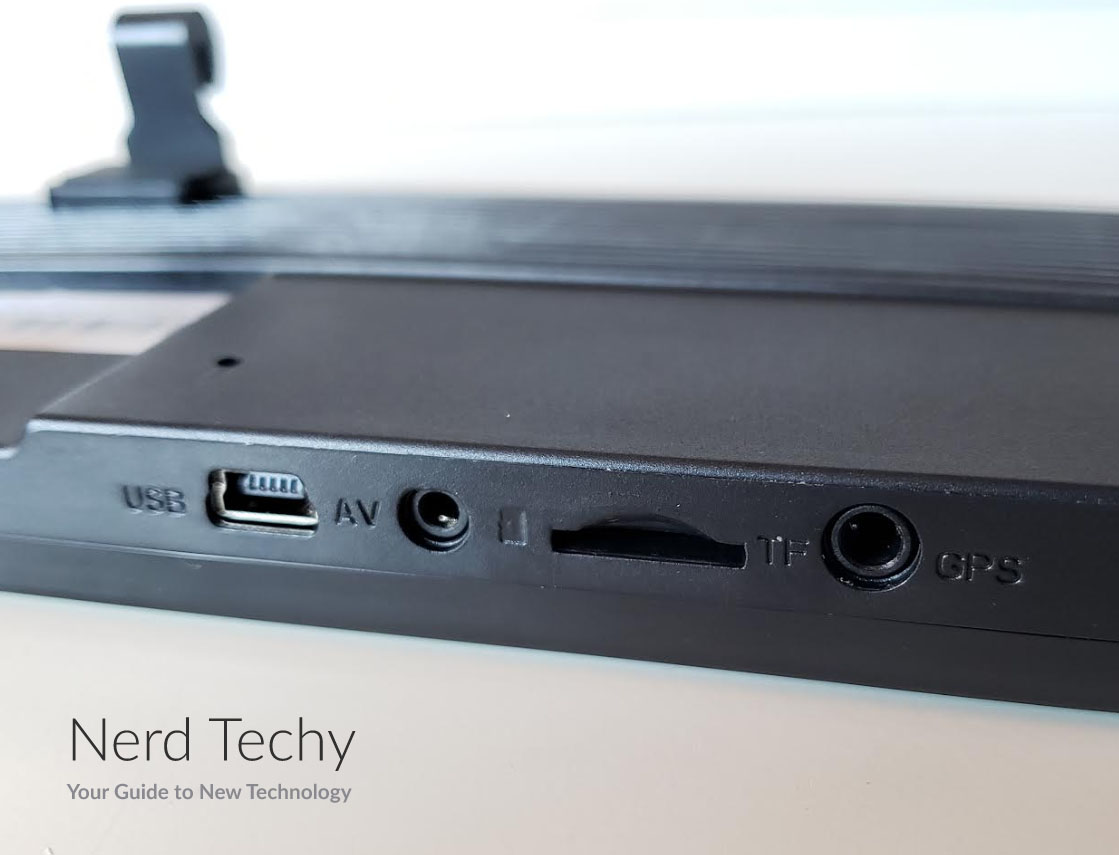 Control and Setup
The Akaso DL12 is set up to accept an SD card up to 128 GB. Unfortunately, while the last version of this camera (the DL9, a 10" model), with a microSD card, this dual dash cam system does not. On the plus side, any camera footage is recorded in MP4 file format; this makes it pretty easy to transfer to your computer or to another device if you want to review the footage yourself or organize it for a court presentation.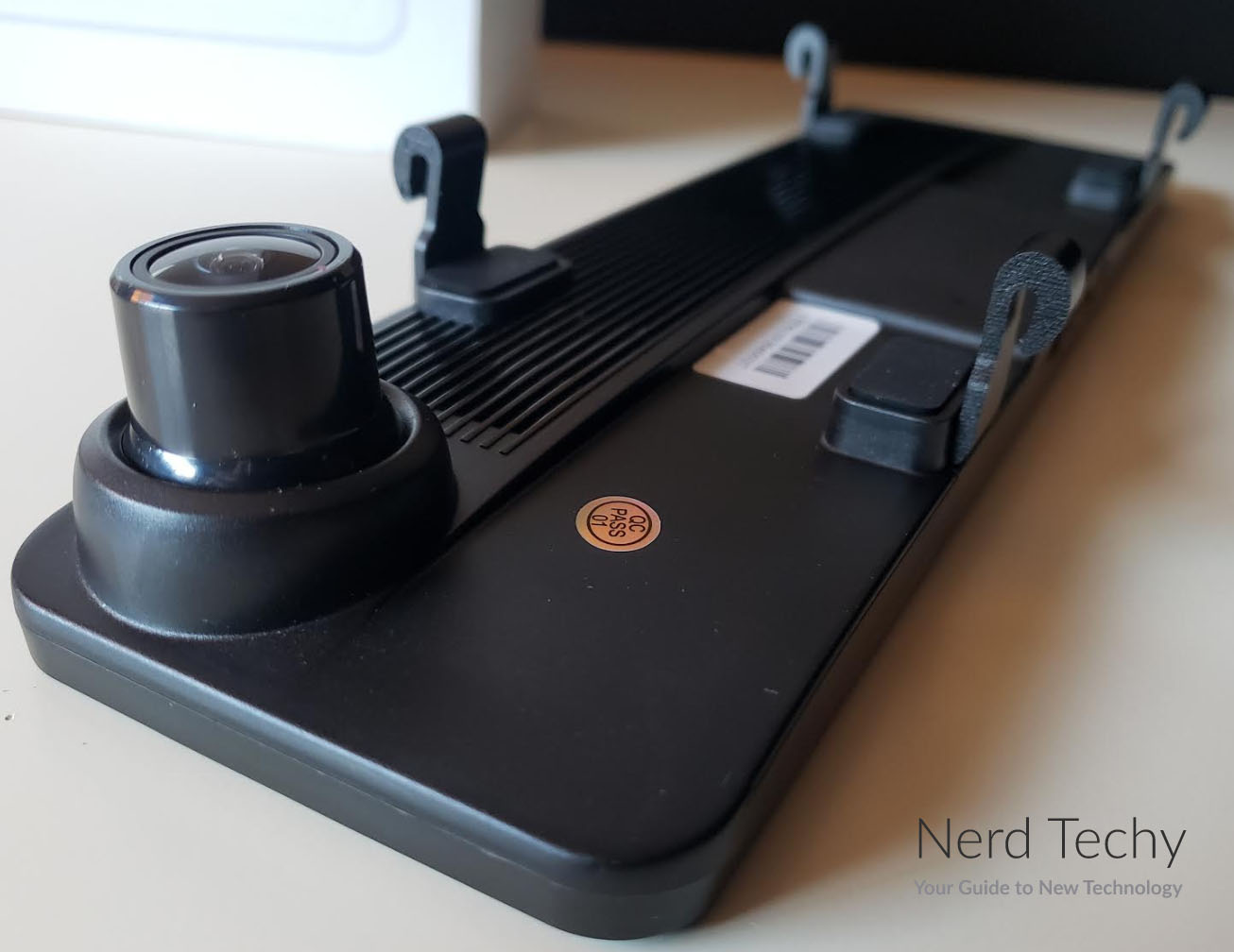 The rear camera cord is about 21.34 feet long, so you'll need to plug it into the main screen using some creative wiring tricks and maybe a little bit of tape. This exposes the other main weakness to this dash cam set up; it's not fully wireless, which means you will need to accommodate the cord if you want both the front and rear dash cam functionalities. Still, it's a small price to pay given the high quality of video footage you get for the rear camera. In fact, the fact that it is attached via cord to the main screen is probably why the rear camera footage is so good compared to most other rear dash cams on the market.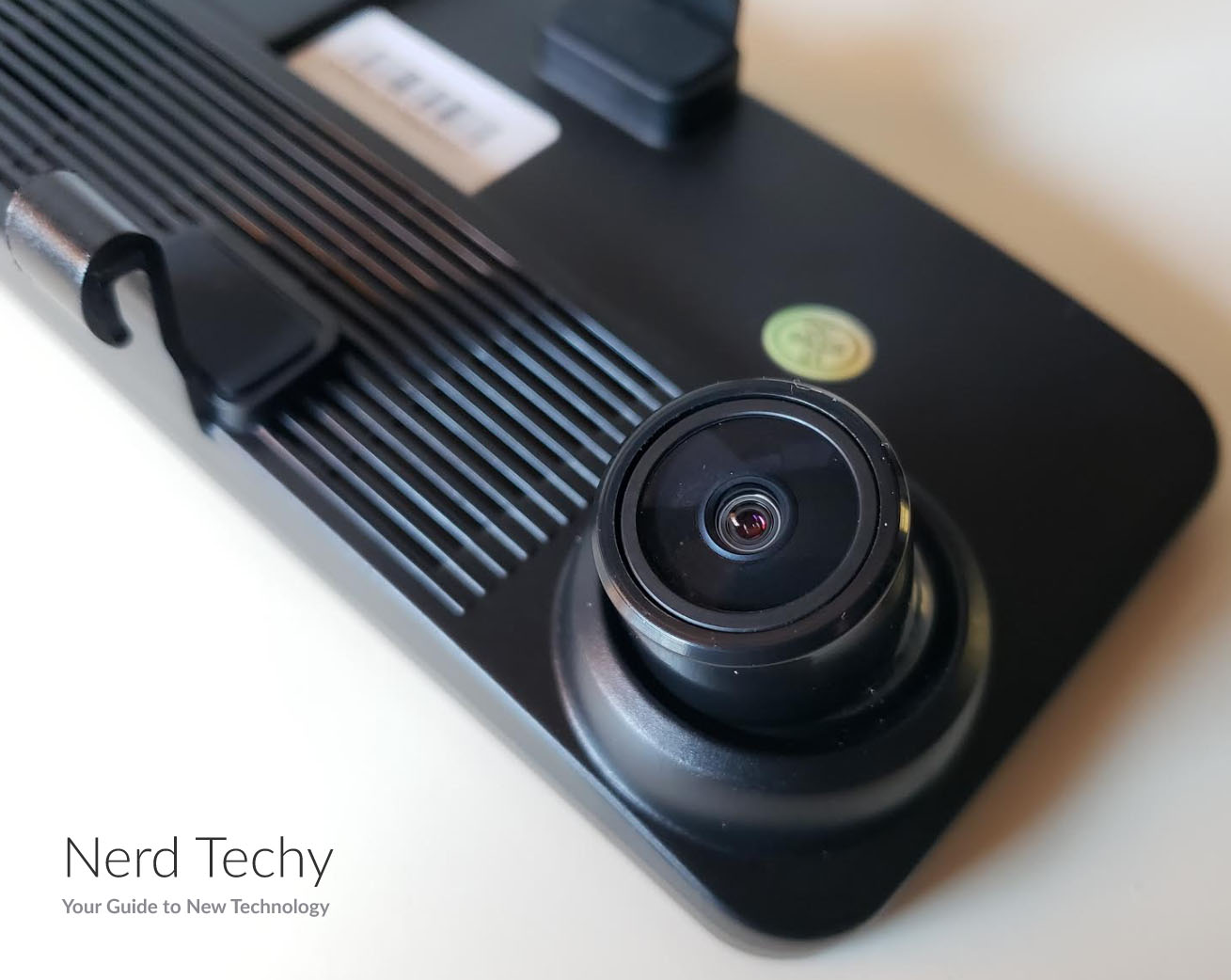 The entire system is powered by a single lithium-ion battery that can be recharged at your discretion. It only takes a couple of hours to recharge to full and then runs for many hours before needing a reboot. Thankfully, the dash cam system lets you know when it's running low on juice by way of a small icon indicator on the main touchscreen.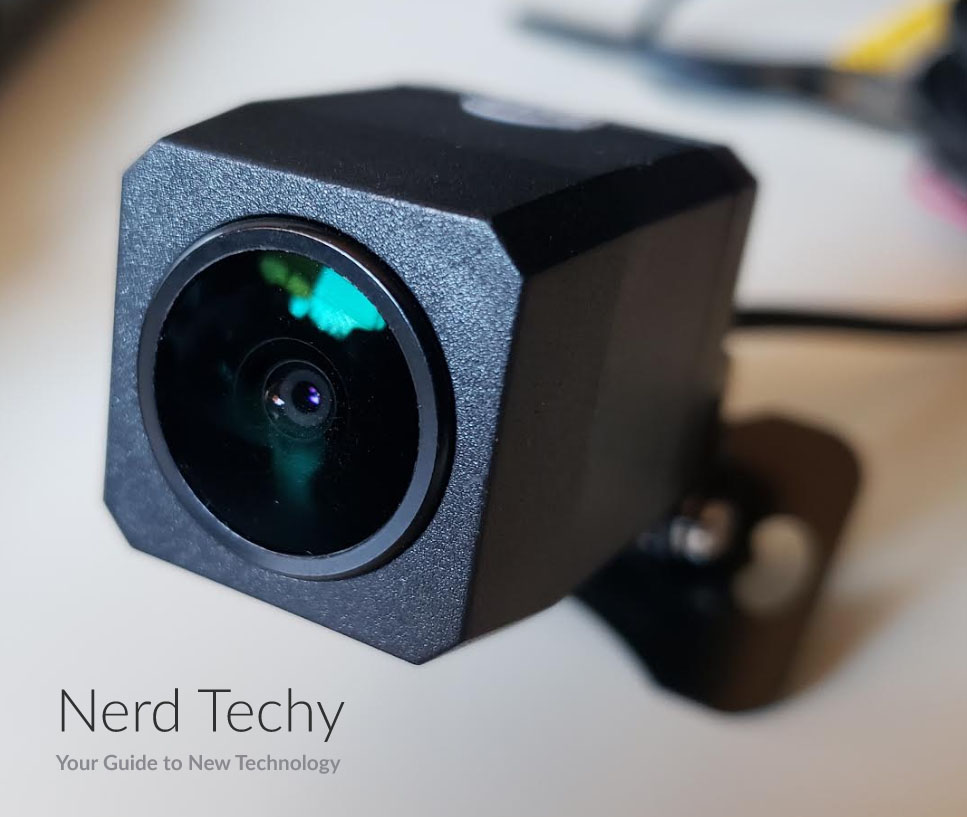 This screen is responsive to most light touches, not requiring you to jam your finger into the appropriate control just to get something done. It's also primarily responsible for adjusting for various settings or sizes of your front and rear dash cams. While it's good enough, it can be a bit tricky to get both of the cameras set up exactly as you prefer; you may need to spend a little time tweaking them here or there as you drive before they become perfectly positioned to your liking.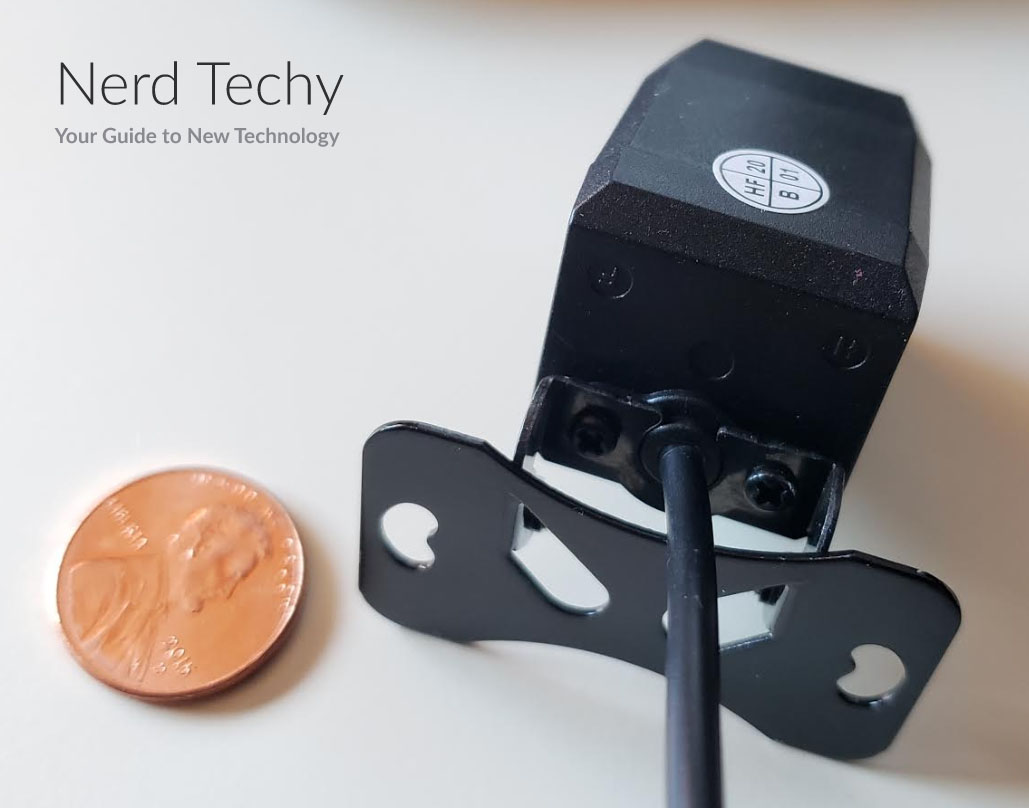 Video Quality
The Akaso DL12 provides great video resolution. Ultra HD video footage up to 2.5 K, or 2560x1440p, is available under most circumstances unless the signal is particularly bad. The front dash cam usually provides you with clearer images than the rear camera can provide, which is limited to 1080 P. Still, the majority of front and rear dash cam packages have rear cameras that can only provide footage up to 720 P, which makes this package excellent in terms of value for money.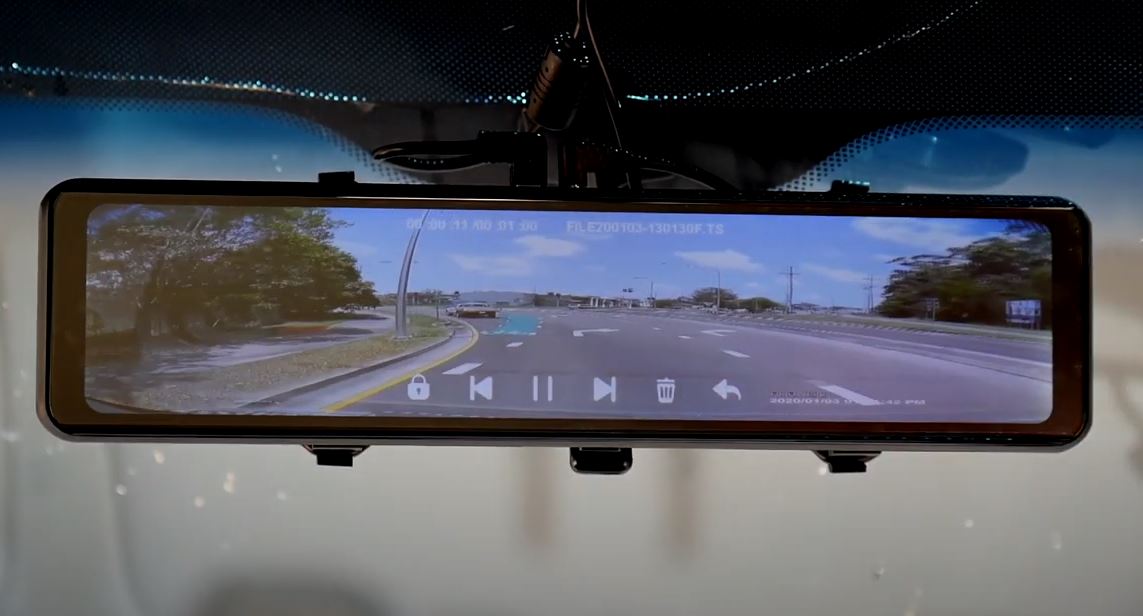 The front camera lens is adjustable up to 170° while the rear camera lens is adjustable up to 150°. Both of these values limit your blind area and help you capture more of the ambient scenery on the road. This is great both for better security and safety as you drive and in case you ever need to rely on the video footage for a court case.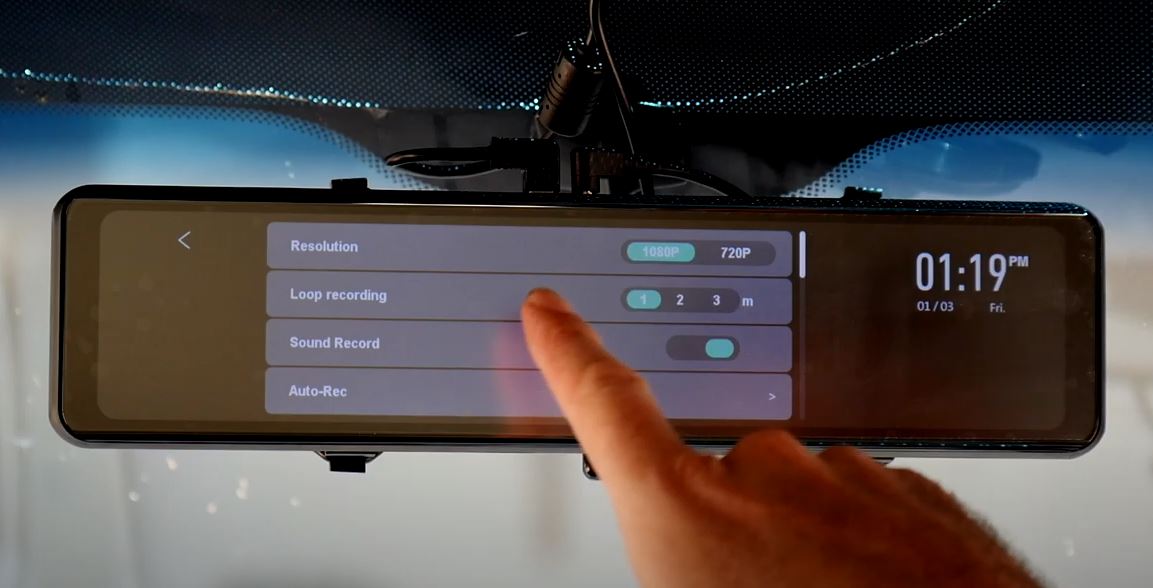 The main touchscreen that lets you control the cameras is 12 inches wide, giving you plenty of space to scan the screen before returning your eyes to the road. This also allows you to take in traffic information in real-time relatively quickly. Even better, it's a little wider than the traditional 10-inch rearview mirror. So you get better visual information about the rear of your vehicle through this camera and screen then you would with your regular mirror.
But the Akaso DL12 also comes with enhanced night vision. It uses a proprietary Sony sensor and a Hisilicon processor, as well as a glass fixed focus lens, in order to provide you with top-tier low light visual information. The picture quality is particularly sharp and even provides good color. This, again, is far and away better than what most other dash cam combos can provide; they normally only have night vision in pure black and white without any color at all. The video footage is great even with only ambient starlight providing elimination. Note that this night vision only works when there is a little bit of ambient light to facilitate recording. It doesn't work in a pitch-black garage when there isn't any light source whatsoever. But this isn't a real flaw since virtually no night vision cameras can overcome this limitation.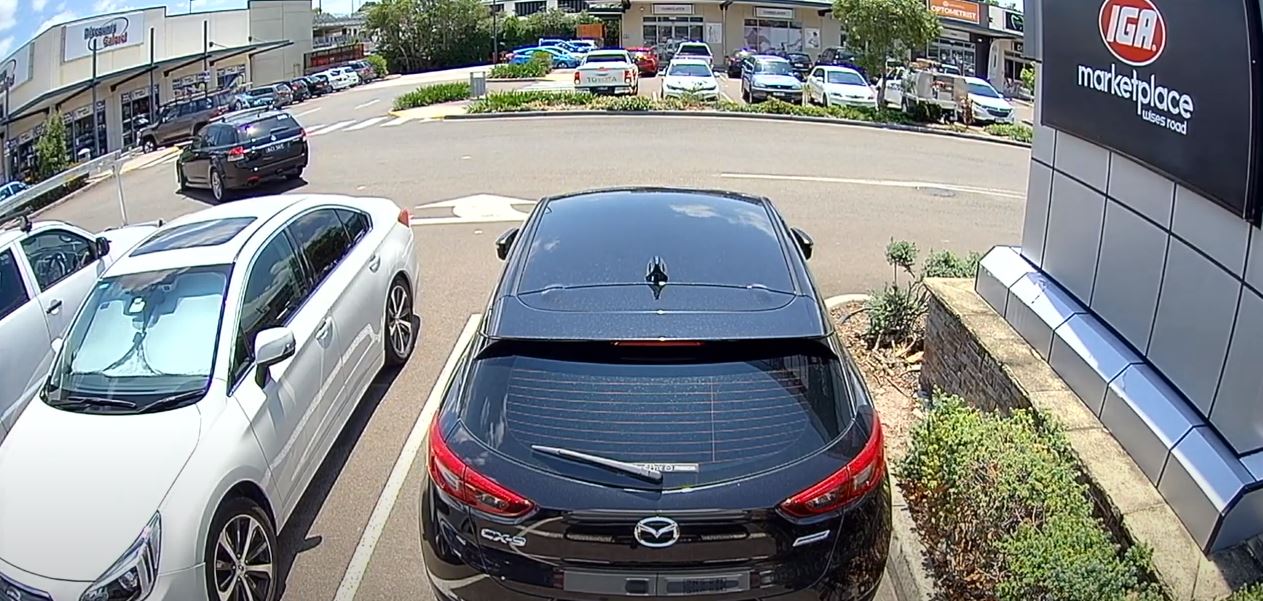 Final Verdict
Ultimately, the Akaso DL12 Mirror Dash Cams are good pieces of hardware that can help you be a safe driver and protect you in the event of an accident. Their video quality is so good that there'll be no argument in a court when it comes to the facts of a case, which can be invaluable if there aren't any eyewitnesses and the physical evidence is inconclusive. We also really like the fact that it comes with automatic footage capturing technology if your car is impacted by another. This is standard across the dash cam industry, but it's still nice to have.
While it's not wireless, it's still an easy-to-use system and the rear cord has enough length that you shouldn't have any trouble winding it up to the front camera to connect everything together. We also like the included lithium battery and its battery life. The night vision, microSD card capacity, and other elements make it a great choice compared to other cameras on the market. We'd highly recommend it for anyone who wants to ensure their best odds of success in a traffic accident court case or if they want extra viewing angles on the road.