On a quest to find your next set of earbuds? Luckily, you've got a lot of choices. Headphones are a hot item these days, and there are an endless supply of manufacturers hoping to get you to try theirs.
Not only have headphones become a fashion accessory, but high end audio is simply addictive. Remember the first set of high quality headphones you listened to? If your experience was anything like ours, it's as if your favorite songs took on a whole new shape, as if you were hearing it for the first time.
That feeling of "wow" is addictive. It's always leading us to find better and better headphones. For some, this feeling has lead many audiophiles to spend five figures on a high-performance sound system.
Fortunately, you don't need to have an astronomical budget to enjoy high quality headphones. The important thing is to look away from the trendy fashion headphones, and explore companies that have a track of high quality audio. AKG is one of these companies. While they're not necessarily a household name, you'll absolutely find some AKG hardware in the studio. AKG's full size headphones are often used to master audio tracks, and have even been used on many Billboard hits. With the AKG N30 In-Ear Headphones, the company is hoping to allow you to bring that studio sound with you while on the go.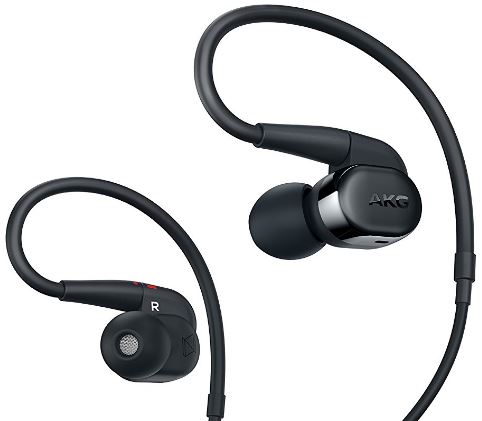 First Look
The N30 headphones are nothing if they aren't sleek. With a stylish, yet slightly reserved exterior, AKG's favor for professional audio products is obvious. They're a little larger than most, which is why they do so well with the over-the ear design. But the looks don't adequately describe what these headphones can do. They've got cutting edge technology inside such as adjustable audio filters, dual dynamic drivers, and specialized cables. What can all of this do for your ears? Let's find out.
Design
The oval shape is finished with a matte faceplate. The AKG logo is embossed into the sleep black frame. This is a subtle, yet powerful effect. To highlight the headphones, the sides of them have been finished with a polished metal exterior. This is the same shape as the more expensive N40's, but something we've really grown to like.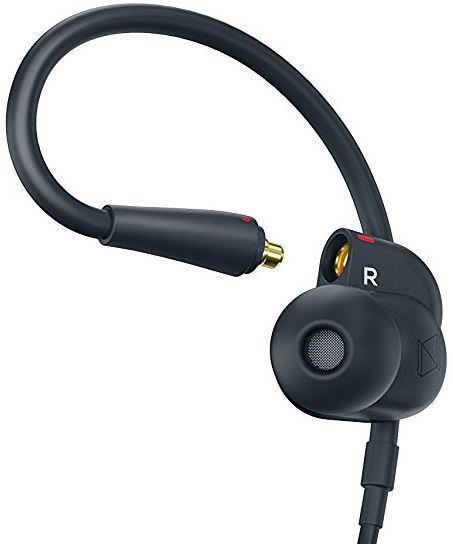 The ear tips are fitted to accept four different size sleeves, and are angled to point directly into your ear canal. This lets them fit a little deeper, giving the drivers a direct path to your eardrums.
The earbuds themselves can be removed from the detachable cable, which also doubles as the "hooks" that go around your ears and hold them in place. Moving down the cable, you'll find an inline remote that lets you control the music playback or answer calls.
While this design is nothing revolutionary, it's more like a refinement of some of the current top-tier headphones on the market. While they don't really do it differently, we can say with confidence that they're doing it right.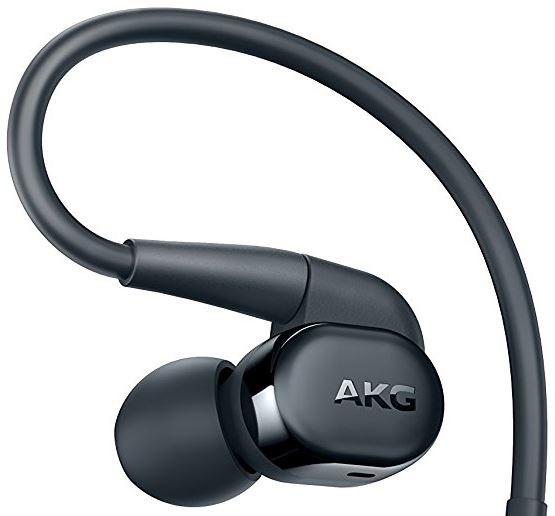 Sound Quality
If you're not familiar with studio quality headphones, we highly recommend this as a great starting point. The sound isn't going to be exactly what you're used to, but you'll soon realize that it grows on you very quickly.
This is now studio headphones work. Music is made up of a variety of frequencies. The lowest notes are down around 20 hertz, while the highest are around 40 khz. Most audio equipment is tuned. This means that some notes are reproduced more than others. This is what gives headphones their unique sound. Some are bassy, others have silky smooth midranges, and so forth. The possibilities are virtually endless, and this is why picking a pair is more of a matter of personal taste than anything.
Studio headphones are designed to be as accurate as possible. They treat every frequency equally, producing exactly what the artist intended. You don't get that slamming bassline that overpowers everything, or that silky sound that rolls off important frequencies to make the headphones sound more smooth.
The end result? When you're playing well recorded sound, these headphones absolutely sing. You feel as if the artist is standing right next to you, performing live. Subtle nuances of the songs come to life, letting you enjoy your music in a way you never have.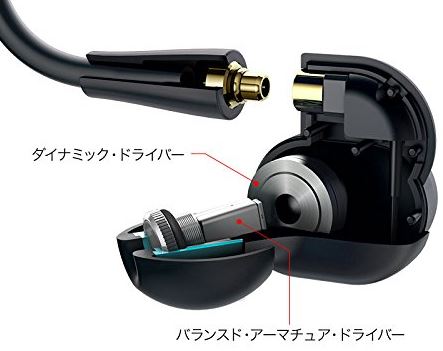 But if you're listening to poor quality music, you'll notice instantly. Playing back some demo tape you ripped off YouTube? You'll realize why it's so important to have high quality audio files.
The sound of them will be enjoyed best by musicians, or serious music fans. Anyone who appreciates the artistry that goes into songs will be able to appreciate those songs more here.
Another thing we liked is the fact that they can be used with any type of music. Heavy metal sounds powerful, aggressive, and forceful. An orchestral track is clean, harmonic, and full. Folk sounds organic, raw, and authentic. How the headphones perform depends entirely on how the artist wanted their song to hear. When these tracks were recorded, they were done using a pair of headphones that sounds very similar to these. So this is the most true-to-form way to enjoy your music.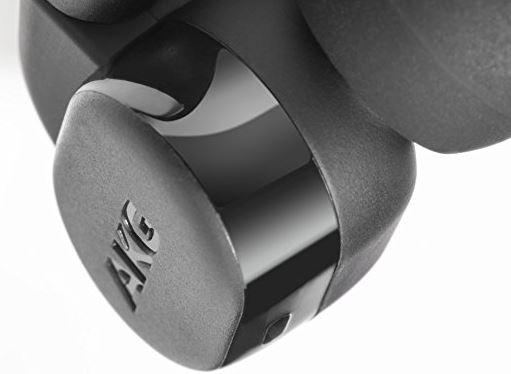 Features
Most people use their phones to enjoy music. Since this isn't a simple iPod, you'll want a pair of headphones that can double as a microphone for hands-free calling. There is a mic built into the in-line controller. It's very clear and powerful, so your callers can hear your voice clearly even when the cord is dangling down by your side.
This controller has three additional buttons on top of it. The first two are for increasing or decreasing the volume. If you hold these buttons either up or down, after one second they'll skip to the next track. iPhone and Android devices handle these controls differently, so there is a switch on the back to choose between the two formats.
But one of the most exciting features is the sound filters. You can use the optional bass or treble filters to change the sound to something more your liking. It's important to note that we're not talking about standard filters. Usually this refers to a digital processing technique. But these are physical inserts that go inside the headphones and change the way they sound manually. These inserts don't distort or damage the audio in anyway, instead just providing you with a unique way to enjoy your music.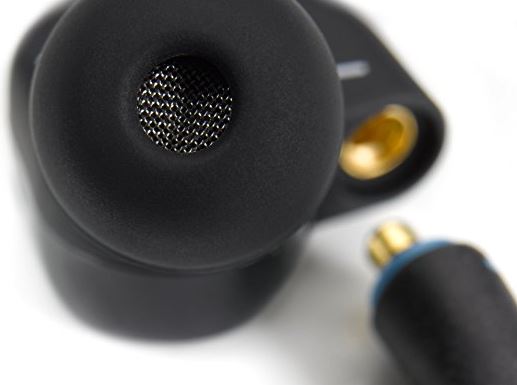 Comfort & Durability
The materials used in these earbuds increase both the comfort and the durability well beyond the performance of your standard headphones. The cords are coated with a fabric, tangle-free cord that is much thicker than your average cable. They're very durable and can withstand much more abuse than your average cables, and won't get tangled up in your bag.
These very same cables have a durable yet soft curve that goes around your ear. It manages to gently support the earbud without applying too much pressure.
Lastly, the soft-tip eartips are much smoother and malleable than your standard eartips, providing superior comfort and durability.
Disadvantages
While these are a very high quality earbud, they come at a steep price. If you're looking for the best of the best, you can probably justify the price. But if you're just looking for a replacement for your Beats brand earbuds, these might not be the best option.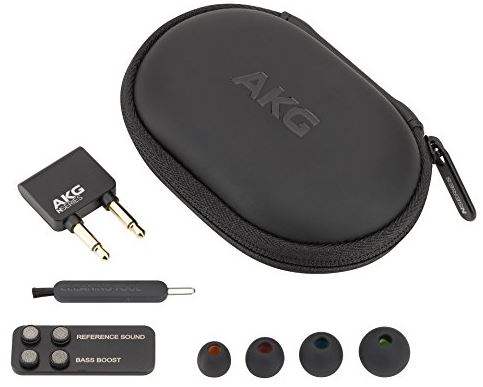 Final Verdict
Overall, these earbuds offer incredible performance in a compact package. While the N40 headphones are the top of the line models, they need a high-end DAC or amplifier in order to really shine. The N30s provide comparable sound, in a package that has been slightly modified to work well with cellphones, iPods, or common audio devices.
Even if you're not completely sold on the studio headphone concept, we'd highly recommend that you give the AKG N30 Earbuds a try. Many serious audiophiles believe that studio earbuds are the only way to enjoy music. It might take a day or two to warm up to them, but once you've heard how your music is supposed to sound you'll likely never want to go back.
Are you looking for the best with absolutely no compromises? The N40 headphones provide a slight upgrade, making them the best in their series. Alternately, the N25 headphones offer the same studio style sound, in a package that is made for a more budget minded crowd.
No matter which option you choose, you'll likely be proud that you chose AKG to show you how your music is supposed to sound.