How secure is your home? We're not talking about the strength of your locks or the thickness of your window panes. I'm talking about your home's cyber security. Even though so many smart devices and appliances have crept into our lives, many of us haven't noticed how vulnerable we have become to potentially malicious security threats. With so many potential routes of invasion, hackers have their pick of the technological litter. Your house might be smart, but it's almost certainly not secure.
Think of your smart home as a big, beautiful beach. All of your smart devices are the stereotypical bespectacled dweeb, constantly getting sand kicked in his face – his girlfriend snatched by the tall, hunky muscle-bound beach bully. It is common knowledge that all hackers are tall and hunky. Every single one of them. Coincidence? I think not.
It is our paralyzing fear of tall and hunky men that makes us so excited to take a look at the Akita, an Internet of Things watchdog device designed to keep your smart home safe from beach bullies looking to invade your Smart TVs. The Akita has created quite the stir on Kickstarter; at press time, the device had just about 8,500 backers with a total of $884k pledged, well over their asking total of $30k. A quick glance at the Akita's features is enough to see why the product has caused such a stir.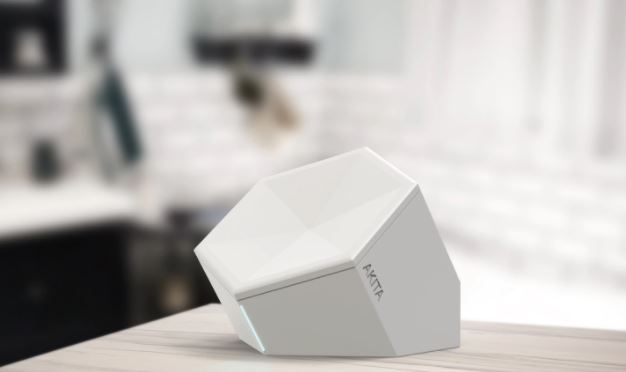 Security System
The designers of Akita claim that their device uses military-grade security protection to keep your home and all your IoT devices safe from cyber-attacks. The Akita uses a combination of machine learning, behavioral analysis and threat intelligence to actively prevent and block any threats. To do this, the Akita keeps an eye out for any data irregularities and quickly takes care of them. It's kind of like having a device that automatically throws pies at Jehovah's Witnesses when they come knocking at your door.
Non-Intrusive Monitoring
The cool thing about the Akita is that it doesn't use Deep Packet Inspection, which means even your watchdog doesn't have access to your private information. Most competing devices use Deep Packet Inspection to keep tabs on the data flowing through your tubes. Even if they wanted to peek at your private data they couldn't; Akita's architecture just isn't structured in a way that would allow it to be nosy.
So, if Akita doesn't use Deep Packet Inspection, then how the heck does it protect my home network? Good question, young Padawan. Akita uses the high-level Intrusion Prevention system (or IPS, for the impatient) to keep the bad guys out before they even have a chance to take break in. Using IPS, Akita monitors all of the legitimate sources that your home devices normally communicate. By monitoring the connections that have a legitimate reason to be there, they're able to spot any irregularities. Using a special WiFi sniffing system, any irregular or questionable data packets are sent to Akita to be analyzed. If the packets are determined to be malicious, the Akita servers warn your device that it's time to act.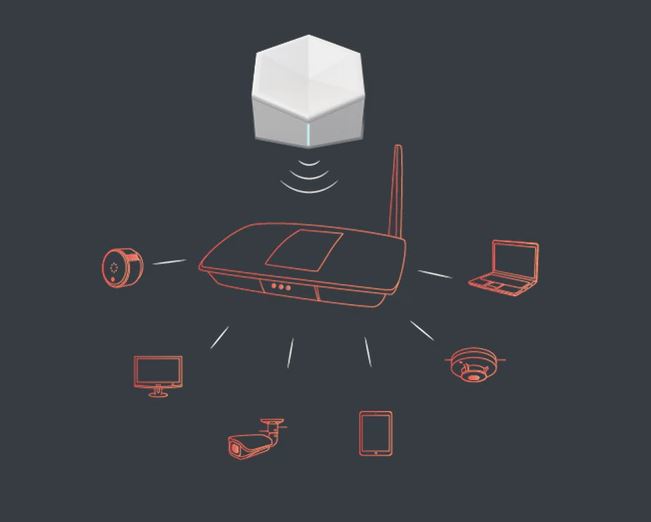 Akita vs. Firewall
What's the difference between Akita and a firewall? Aren't I already protected against most security threats? Unlike firewalls, which only alert you when there is a problem, Akita actually does something about it. Akita can even automatically disconnect your network if necessary. Try getting a firewall to do that. Akita is always being monitored in the background by their Axi.us service and help desk, which makes it much more efficient at keeping current with new and evolving threats.
Set-up
The Akita is super simple to set-up. It will take you about a minute. Literally one single minute. All you have to do is plug it in to one of your LAN ports (the Akita does not connect inline) and choose the correct network. That's it. We can just feel it now, an instant wave of relief rolling over our normally tense and slightly-bloated bodies. Why had we waited so long to protect our home in the first place? What had those creeps lurking in the dark corners of the Internet already seen? *gasp* Did they look at our browser history?!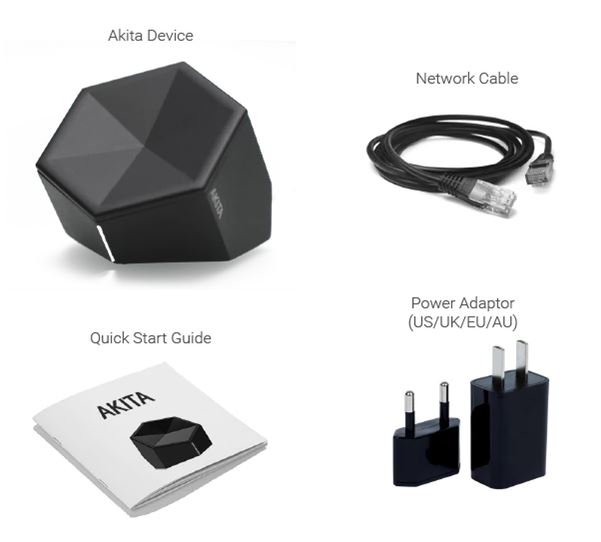 Packaging
The Akita is going to ship in three colors: white, black and navy blue. They had originally planned for a neon green option, but production issues have put the kibosh on that for now. Inside the box you'll find the Akita itself, a network cable, a power adapter and the Start Guide. It might seem like a light package, but that's really all you need. We'd rather have a lean, mean virus-fighting machine, than a device that comes with unnecessary bloat.
Technical Specs
Let's take a look at some of the Akita's technical specs. The device features a Qualcomm QCA9531 650 MHz processor, 64 MB of DDR memory storage and 16 MB of flash storage. The Akita only weighs 0.64 lbs. (0.29 kg) and measures 100 x 100 x 500 mm; in other words, about 20 inches by 4 inches. The hexagonal design is both sleek, unique and modern. It sort of makes you feel like you're living in the future.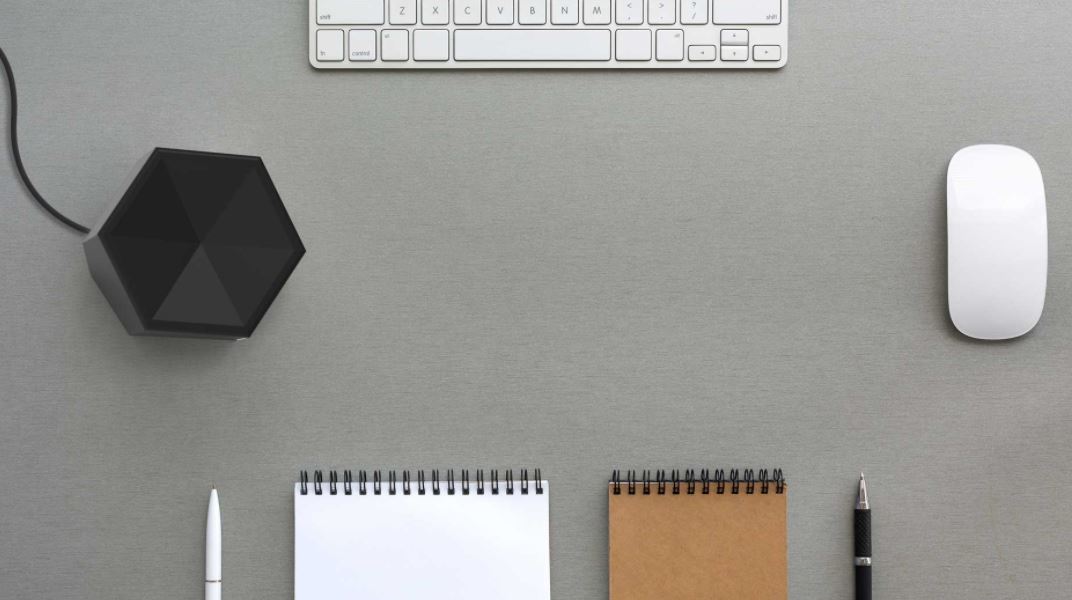 Constant Updates
The makers of Akita aren't just going to sell you a device and send you on your way. They understand that security threats are an ever-evolving and perpetually growing problem. In response to the rapid pace at which security threats adapt, the Akita provides free security updates for life. The Akita is regularly updated with the newest security events, so you never should feel like you are at risk. Akita makes your home's cyber security just another stressor you can wipe from your plate.
Machine Learning
Let's forget about the practical features of the Akita for a second. When you look beyond its security features, what you have is just a really smart and sleek device. The machine learning capabilities on this thing are insane. The Akita uses learning algorithms to actively adjust to impending threats. The longer you use Akita, the smarter it gets, which is why you have to beat it semi-regularly to keep its ego in check. But seriously; over a period of several weeks Akita learns and adapts your habits, which allows it to better do its job and, to ultimately, complete its prime directive.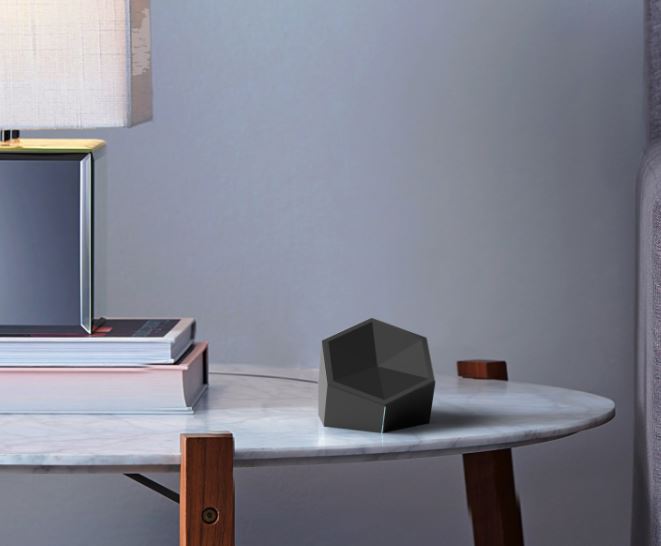 Support
Unless you're a security expert, a lot of what Akita does behind the scenes might seem like magic, but that's because the Akita has a team of security professionals working in the background. With a small subscription fee, Akita even lets you harness some of their expert power. The security subscription provides additional help center features which include everything from help with the device's set-up to advice on how to keep your network safe.
Testing and Device Security
When we were checking our Akita's website we were also excited to see that they even take the security of their own device seriously. Akita has hired an Israeli cyber security company called CyberInt to actively attempt to penetrate the Akita device security systems. CyberInt has had a full team of hackers trying to hack the Akita for the past several months. Whenever the hackers find any potential security issues, the problem is reported to Akita's Research and Development team to be fixed. These guys mean business.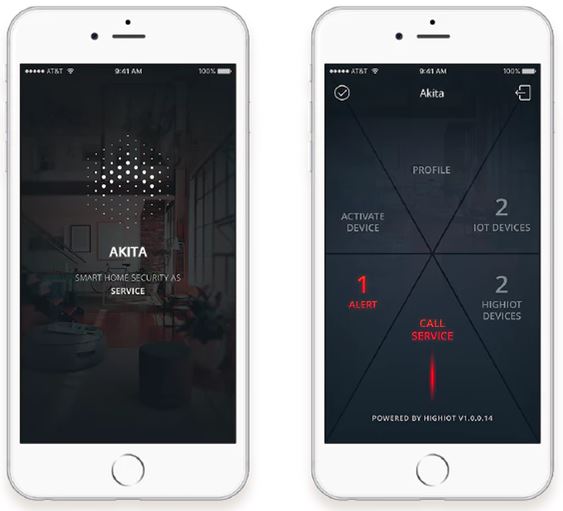 Smartphone App
Akita has a smartphone app, available for both iOS and Android. The app allows you to manage all of your Akita devices and all of the Internet of Things devices that your Akita devices protect. The Akita app will even shoot you a notification when the Akita detects a potential threat. Trust us, you're going to want to know about any security issues as soon as possible. If you feel like you need more information or assistance, the app allows you to directly contact the Akita help desk.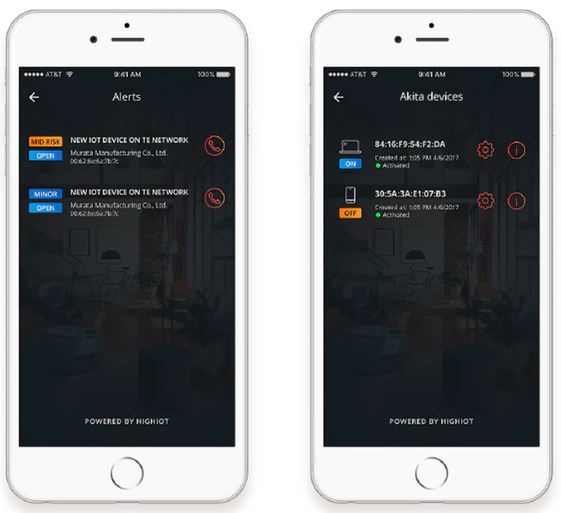 The Competition
What makes Akita so attractive when compared to its many security competitors on the market? When you take a look the Akita's technical capabilities, even asking that question starts to seem a little silly. The Akita is not only one of the least expensive options, it is also one of the most feature-filled. None of their competitors offer cyber support for IoT devices, and almost all of them rely on invasive data monitoring procedures, which as far as we're concerned defeats the purpose of keeping people away from our private information. We believe that Akita's sensitivity and respect of their customer's privacy will be a real selling point.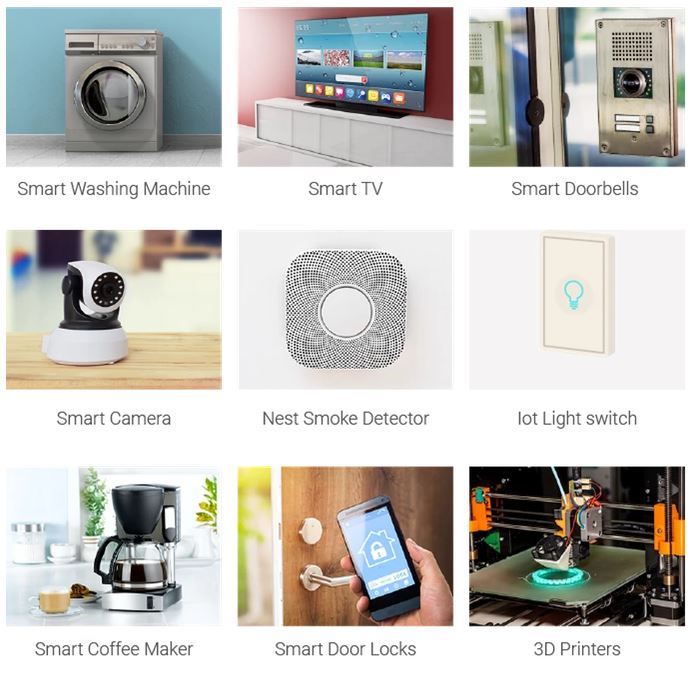 Release Details
The makers of Akita are looking at a May 2018 release, with mass production beginning in February. Backers of the Akita's Kickstarter and Indiegogo campaigns can expect to have their Akitas delivered in July 2018.
Washing machines, dishwashers, TVs, doorbells, door locks, cameras, smoke detectors, light switches, coffee makers, 3D printers; these are the devices that are now available in some sort of IoT form. With such a large chunk of our appliances headed towards cyber territory, protecting our home's network has never been more important. Think about it; do you really want to risk having the locks of your smart doors hacked?
Final Thoughts
With its non-intrusive security detection, low price point, sleek design, constant updates and expert support, the Akita is the best smart home watchdog device available on the market. Its integration with their mobile app and constant Axi.us monitoring makes the Akita a great choice for people who want to ensure their home network is secure, but don't have the technical know-how to do it themselves.
We live in exciting, and yet dangerous, times. The more devices we add to our homes, the more open to security breaches we become. Our privacy and security are very much at risk. Even if your deepest, darkest secret is something as silly as once Googling "giraffes mating video", it's still your secret and your secret alone. What you do on Google should be between you and yourself (and maybe the giraffes).