No matter which kind of music you love the most, we likely can all agree that a pair of decent-quality headphones shouldn't be overlooked. While there are literally thousands of different options to choose from, narrowing down the right one can be a difficult and cumbersome process. If you're like most, you're probably most interested in earbuds that excel with working out – whether it be outside or at the gym.
One of the more-popular and latest models to hit Amazon is the new ALZN Bluetooth Headphones (Earbuds). Unlike your typical over-ear headphones that are often much bulkier and less compact, these earbuds are specifically designed for individuals who lead an active lifestyle and need a lightweight, durable, yet great sounding pair. Packed with a wide array of features like noise-isolation, water-resistance and portability, we aimed to see if they live up to their reputation. Are the ALZN earbuds a worthwhile investment? Are they worth it? Today we're going to go in-depth and explore everything that they have to offer.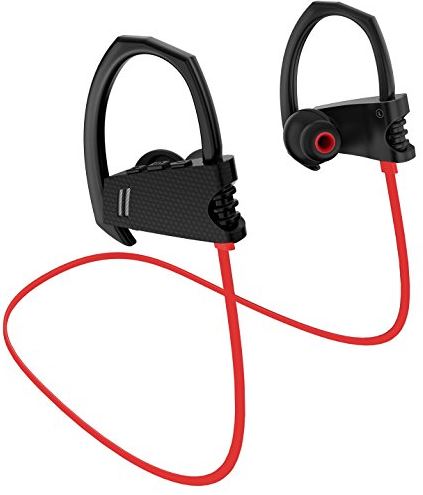 First Look
Upon their arrival, we noticed a few things right off the bat. The ALZN Bluetooth Earbuds boast a lightweight and minimal design, weighing in at just 18 grams. Built with a textured shell and soft yet stiff ear hooks, the first thing we noticed is their quality construction. Although they're comprised of plastic, they feel quite sturdy and well-made. Holding them in your hands, you'll notice their minimalist approach, and how the manufacturer took a few extra steps to make them stand out.
While they're "wireless", you still have a cable to deal with in-between each earbud. Not that big of deal, since it's not too long and seemingly the ideal size for securing around your head/neck. Ideal for working out, the initial fit is easy to adjust if need be. Simply swap out the ear tips for a different size (included) and take a couple extra minutes to get this right. You're going for a snug fit, but you don't want them to wiggle out or have trouble sticking in. Not only will this help with wearing them, but it'll improve the noise-isolation and help keep background noises to a minimum.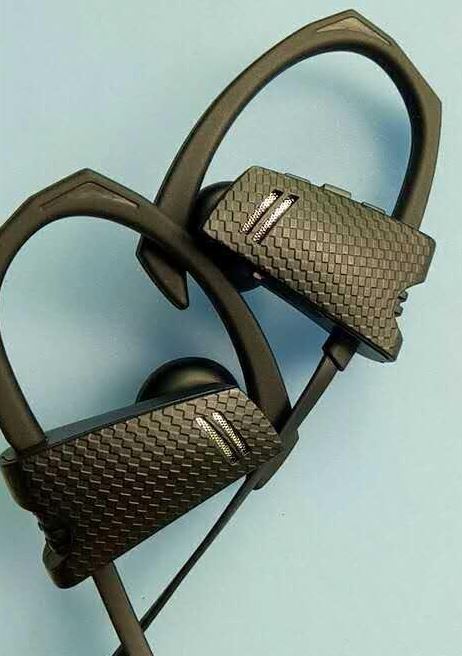 Functionality
Located on the right earbud, you'll notice a few buttons. This is where you power them on, adjust the volume, skip tracks and more. Look closer and you'll also notice the small USB charging port and an integrated microphone. Think of the right earbud as your command center. It's where all of the functionality takes place, including pairing.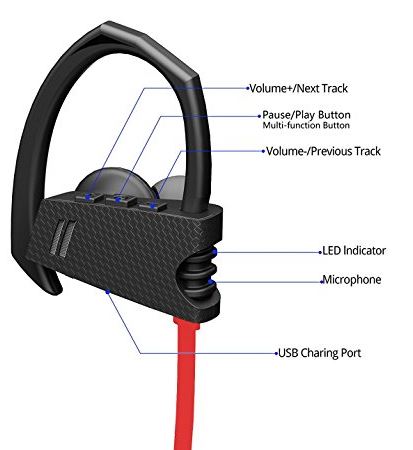 If you haven't paired Bluetooth earbuds before, the process is very straightforward. First, simply make sure Bluetooth is activated on your mobile phone or tablet. Next, press and hold down the multi-function button (play button). At this time you'll notice the LED indicator flash intermittently, giving you a heads-up that they're ready to pair. Simply find "ALZN" on your list of available connections, and you're good to go. From here on out, this process only needs to be repeated for new mobile devices. In most instances, your phone/tablet should automatically remember to sync with the earbuds once you turn them on.
Comfort
One of the most importance aspects of any in-ear headphone is comfort. After all, if you can't stand them in your ears, what good are they? To our surprise, the ALZN earbuds felt like they had an excellent fit right out of the box. The minimal design keeps them lightweight, and the curvature of the ear hook and position of the tip give them an ergonomic effect.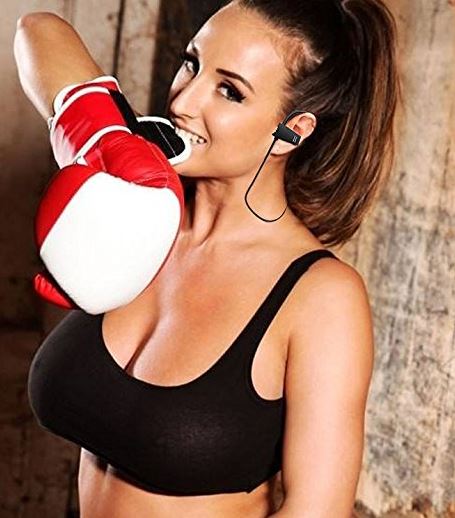 Since they're designed for working out, what better way to test them than at the gym? On the treadmill, they kept a snug lock into the ear canal without any movement over a 45 minute duration. Sweat began to pour after 20 minutes and the headphones weren't effected by it at all.
Next up, we moved onto kettle bells and general calisthenics to cool down. The constant movement seemed to have little effect on their performance. Just like running, we were quite pleased with how they held their position and didn't slip.
We continued testing them for roughly one week and never once had them negatively effected by working out. From head to toe, it's nice to see that ALZN took extra time to make certain that they performed well in real situations.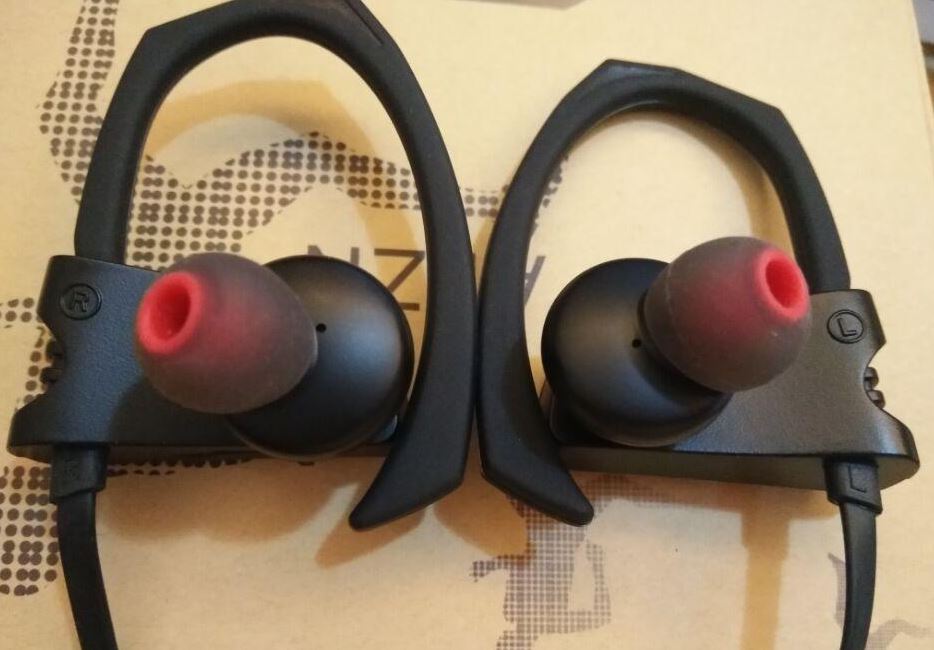 Sound
As with any pair of headphones, the sound is likely the number one caveat that can make it or break it. Needless to say, we were very pleased with the overall sound quality. We wouldn't describe it as the best studio-quality sound we've ever heard, but more impressive than we initially expected. The highs and lows seem to play off of each other well. They're set to an ideal blend of both bass and treble to give a wide range of sound a good for a variety of genres of music. Both rap, rock, country and acoustics seemed to be in-line, on-ket and appropriate for the price they retail for. You shouldn't expect $300 quality, but we can safely say that they pack some of the most tasteful sound for under $100.
One recommendation we have to stress is achieving a proper fit. Make sure they're snug and you have the hooks properly around your ears. If not, the sound quality can greatly diminish. Keep in mind that the built-in CVC 6.0 noise isolation only works best with a proper fit.
With the built-in microphone, you're able to make and receive phone calls without hassle. Once they're paired for listening, they'll be ready for your next incoming or outgoing call. Testing the call quality, we found it to be perfectly adequate. Clear transmission without any sort of distorted voice on the other end. We did, however, find the microphone to be slightly problematic in heavier wind. A slight touch of background noise was detectable, but truly not that big of issue.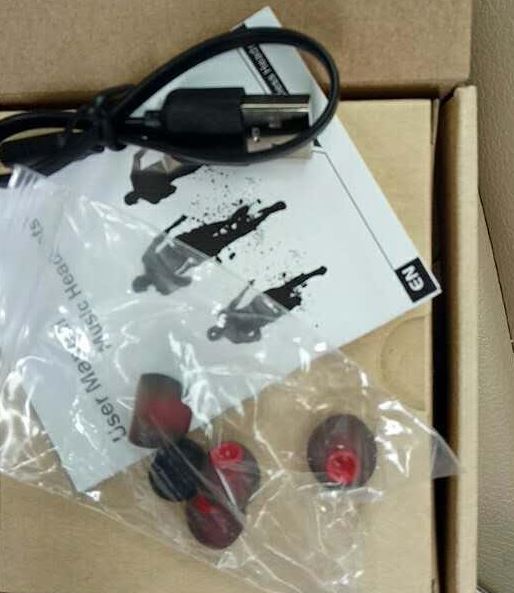 Wireless
Utilizing the latest in Bluetooth 4.1 technology, the ALZN in-ear headphones give you the best of both worlds. This means a tangle-free experience and the ability to enjoy them wirelessly within a range of roughly 30 feet. On top of that, you're assured high-fidelity stereo sound without the distortion or unwanted effects of older, more-outdated versions of Bluetooth. We found that the range is quite true to spec, but it does get worse with obstructions in the way. For the best experience, a line of sight connection is recommended – but not necessarily required.
Best of all, they support dual device connections. What does this mean? Simply that you get the option of connecting two Bluetooth-enabled devices to the same pair of headphones. This way, you're able to pick and choose tracks from a wide range of playlists. Not everyone will use this feature, but it's definitely nice to have.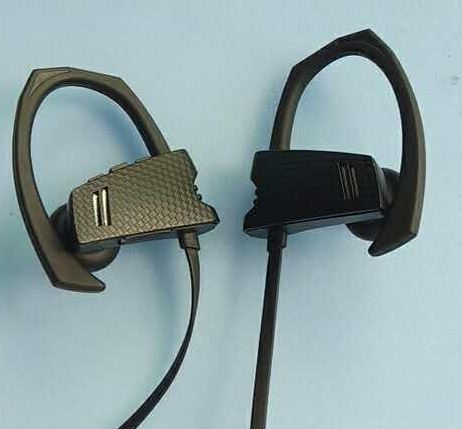 Battery
Since the ALZN earbuds are wireless, they rely on an internal lithium ion battery. This isn't the kind of battery that you swap out. It's built-in and rechargeable for thousands of cycles. In our experience, we were able to get about 5 hours of battery life on a single charge. This duration will depend on a few different factors, but most consumers seem to be getting anywhere from 4.5 to 6 hours. The volume, environment and wireless range all have an affect on this.
Located on the right earbud, you'll notice the micro-USB port in an easy location for quick and accessible charging. With the included micro-USB cable, simply plug it into any available USB outlet and they'll refill with battery life in roughly 1 or 2 hours.
Durability
As with any electronic gadget or pair of headphones, build-quality and overall durability should be taken seriously. While the ALZN headphones aren't comprised of metal, the plastic they're made out of hold a rigid and solid design. Holding them in your hands, you'll notice how lightweight they are, and may have some reprehension about their durability because of this. Surprisingly enough, lightweight doesn't necessarily mean that they're not durable. As long as you don't crush or smash them, they should easily perform for thousands of sessions without disappointment. Each wire seems to be securely connected with no obvious weak-points or noticeable flaws. In addition, the buttons are firm and not flimsy like other workout-specific headphones we've tested in the past.
Boasting IPX5 water resistance, you'll never have a problem exposing these to a bit of sweat, rain or general moisture. Now, you don't want to submerge them in water, but they should hold up to weather and damp conditions without issue. Not only are they sealed at the seams, they internal circuitry is nano-coated for extra resistance against moisture.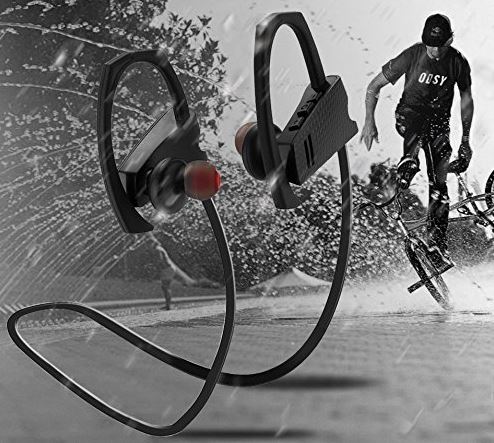 Final Thoughts
Available in either red or black, the ALZN Bluetooth Headphones (earbuds) are a great choice. Ideal for those who want inexpensive earbuds that perform well, we found them to live up to their hype with flying colors. It's clear to us how they've seen such a surge in popularity as of late. Combining the sound quality of a higher-end model with the comfort you need to make sure they never become a nuisance when you're rigorously working out.
Their lightweight design and smart layout give them the upper-hand on other in-ear headphone models within the same price range. The sound is excellent, the bass is nice, and the overall listening experience is something we think that everybody can get onboard with. While the call quality lacked slightly, for overall performance we'd rate them a solid 9 out of 10.