This time last year, UHD Blu-Ray players were just starting to hit the market. This exciting technology enabled consumers to enjoy hard-copy 4K movies for the first time, and the compatible players flew off the shelves.
We've always been a little skeptical of buying first generation products. These are the products where manufacturers iron out any remaining bugs, so consumers But Samsung's K8500 player performed well straight out of the box, making it one of the best selling 4K Blu-Ray players on the market.
The Samsung M9500 is the successor to last year's model. There are many similarities, indicating that this update should be another smash hit. But there are a few upgrades as well. In this review, we'll explore this new player to see what it has to offer. After, we'll help you decide if it's worth springing for the latest model, or if you should save a few bucks on last years.

First Look
Opening the box gave us flashbacks to when we reviewed the older model. The box is nearly identical in design, as is the player itself. It's simple, sleek, and modern thanks to gentle curves and a brushed metal appearance.
After removing the player from the box, we found a few goodies underneath. All of the accessories are tucked away in an aptly named "accessories box", which includes a remove, a power cable, and batteries. You also get a quick start guide, which provides you with all the information you need to get the player running.
Connectivity
After un-boxing the hardware, the next step is to get everything connected up. The rear side of the M9500 is fairly spartan, featuring only the essential ports. You've got a standard two prong power input, an Ethernet port, and two HDMI ports. Only one of these ports is used for video output, and the other is reserved for transmitting audio to an external home theater system.

For most users, you'll only be using the power and HDMI ports. For audio and network, we prefer to use a wireless connection. Samsung gives you 802.11ac WiFi, which provides a connection just as fast as Ethernet provided you have the right router. You also have Bluetooth, which can be used to transmit audio to a Bluetooth enabled sound system, or connect 3rd party remotes.

Setup Procedure
While we were setting up the M9500, we couldn't help but to think back to the days where we struggled to set the clock on our VCR. The setup procedure has become so much more intuitive. The M9500 provides you with a wizard. The first time it's turned on, you'll be given a series of prompts that help you configure the initial settings.
The first thing you configure is video settings. You choose the size of the display, which will be 100% on most screens. There are some televisions that have 'overscan', where some of the image is cut off by the TV bezel. You also select the language, enter your WiFi network details, and set your screen size.
After this procedure, you'll be brought to the home screen. If you like, you can start using the player right away. But we chose to delve a little more into the settings.
The settings screen gave us four options to choose from: picture, sound, general, and support.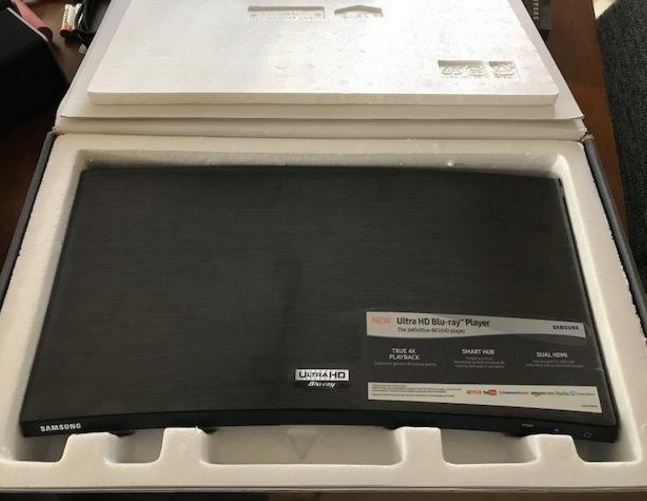 The settings we describe below are optional, but will help you get the best picture possible. This is what you need to check: Under picture, make sure that "resolution" matches the television you're using. Set "movie frame" to auto. This will ensure that the video refresh rate matches the frame rate of your video source.
If you have an HDR capable television, set HDMI color format to HDR and set HDMI deep color to "on". This will increase the vibrancy of non HDR content, and ensure that HDR capable content is played back correctly.
If you don't have an HDR capable TV, turn on "HDR to SDR," which will ensure that HDR content is automatically recoded to display properly on non HDR televisions.
Everything else should be left as is, although some users may need to change the audio settings if you are using a Bluetooth soundbar. The appropriate settings will be found in your user manual.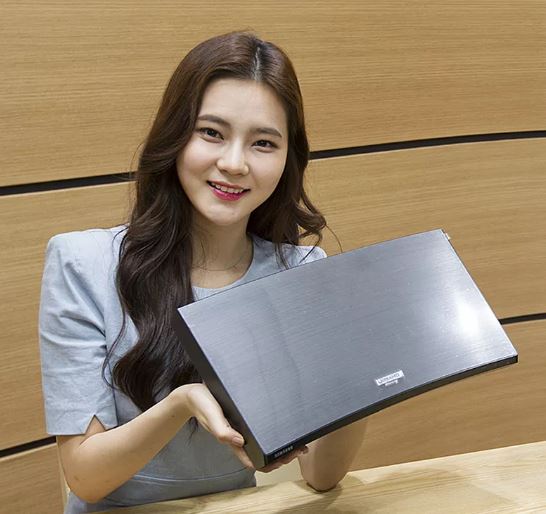 Media Playback
In the Blu-Ray department, this player is compatible with almost every format on the market. The only thing that isn't supported is Dolby Vision. This is a special version of HDR developed by Dolby. It's not commonly supported because Dolby charges licensing fees to every vendor who wants to make players compatible with their format. In our eyes, there is no feature on Dolby Vision that you can't already get with existing HDR platforms. This format is rare to find support for, so we don't consider this to be a disadvantage.
Beyond that single limitation, you'll be able to take advantage of every other feature available on Blu-Ray. But Samsung made sure that this player could be a source for all of your content. It's capable of streaming shared files off networked devices, and the second we connected to our WiFi network we saw the devices listed on the home screen.
You can also access content through YouTube, Netflix, and a number of other streaming services. Even audio sources are supported, and we got our Spotify account synced up right away.
One of our favorite features is the fact that you can Sync up all of your Bluetooth and WiFi speakers. This makes the player the center of a whole-home WiFi system. You can stream music to your living room while you enjoy a movie in your bedroom, adding a ton of great functionality to an otherwise simple device.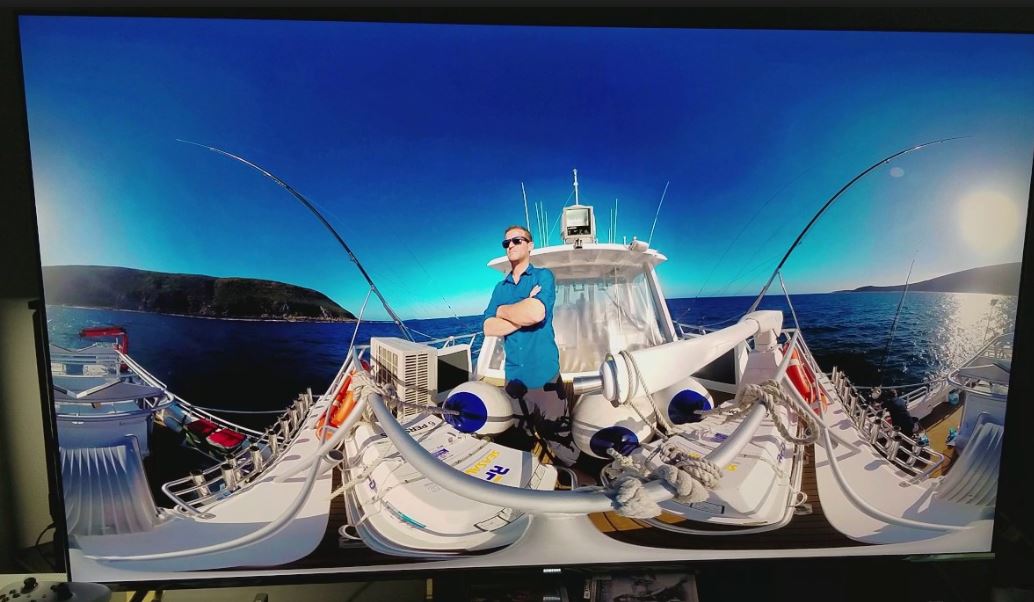 Video Quality
As this system is entirely digital, there are no areas where your video quality can be degraded. However, we have encountered issues in the past.
For example, let's say that you're playing back HDR content on a non HDR television. First generation players would output the incorrect color space, causing the video to look a little off. There are also issues with older 4K TVs, which didn't have the exact 4K resolution. Players output a standard resolution, and relied on your TVs internal scaler to adjust. Both of these scenarios can result in diminished video quality, but Samsung's advanced settings panel let you set you player up to match whatever hardware you're using to watch movies. No matter what hardware you have, this player will give you the exact output that you need.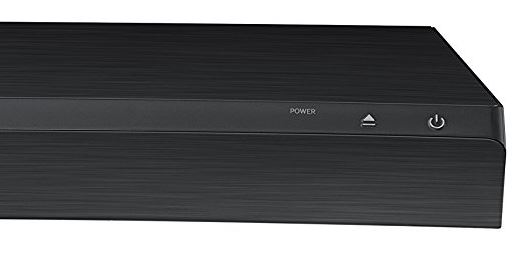 Additional Features
One of our favorite features of the M9500 is it's remote streaming function. You can play back Blu-Ray movies without a television. It streams the video over WiFi directly to your phone, tablet, or any other mobile device. This is a new and uncommon feature, since HDCP copy protection generally prevents this kind of streaming. You do need to download a free app, and you're not able to save the movies to your phone. But enjoying a film in bed has never been easier.
You're also able to pair up multiple audio devices and change them on the fly. Catching a late night flick? You can pair the player with a pair of Bluetooth headphones, so you don't disturb anyone else in your home. The same system can allow you to swap between your full size 5.1 system for movies, or the built in speakers in your television if you're just catching the morning news.

Disadvantages
One of the main selling points of the Samsung M9500 is that it automatically adjusts the video settings to match the hardware you're playing it back on. The end result is video that always looks the best, without any incompatibility issues. But this isn't exactly as "automated" as the marketing would make it sound. You do need to go into the settings, and tell the player what type of output you're looking for. As long as you change the settings to match what we described in this review, your video will look great. But if you expecting everything to just work out the box, you're not getting everything this player has to offer.
Final Verdict
This player has a lot in common with it's younger brothers. We wouldn't really consider this a whole new generation of 4K Blu-Ray players. Instead, it's more of a refinement of the earlier model.
If you're looking to buy your first 4K Blu-Ray player, the M9500 is one of the best choices available. You get a ton of great connectivity options that aren't available elsewhere, and your video will typically look better than on affordable models.
Already own an older player? In our eyes, it's not worth it to upgrade. There are definitely advantages to this model, but they aren't enough to justify the price if you already have a player that works for you.