Amazon's Fall Prime Day Sale is back, and it's bigger and better than ever! Running from October 10th to 11th, this shopping extravaganza promises countless discounts on top-rated products across the vast Amazon marketplace.
If you're looking to snag some incredible deals on tech and gadgets, you've come to the right place. Today, we'll explore five must-have products at deals you won't want to miss during this popular event. Let's get right into it!
Deal #1 – ASAKUKI 500ml Premium Essential Oil Diffuser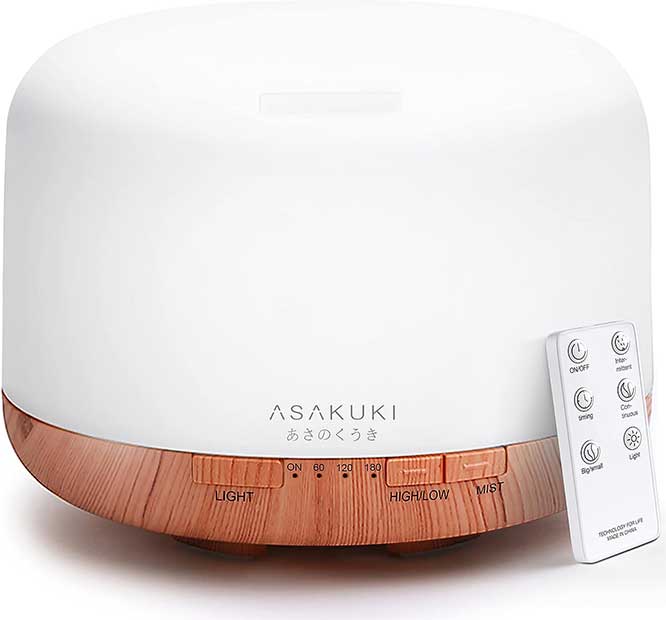 The ASAKUKI 500ml Premium Essential Oil Diffuser is a versatile 5-in-1 aromatherapy device that stands out as a must-have addition to any home or office space. With a regular price tag of $35.99, this diffuser becomes an absolute steal when you apply the discount code NERDTECHY5. This offers an impressive 56% off, bringing the final price down to just $15.59. At this price point, you're not only getting a premium product but also exceptional value for your money.
One of the standout features of the ASAKUKI diffuser is its large 500ml water tank, which means you can enjoy hours of continuous aromatherapy without constantly refilling it.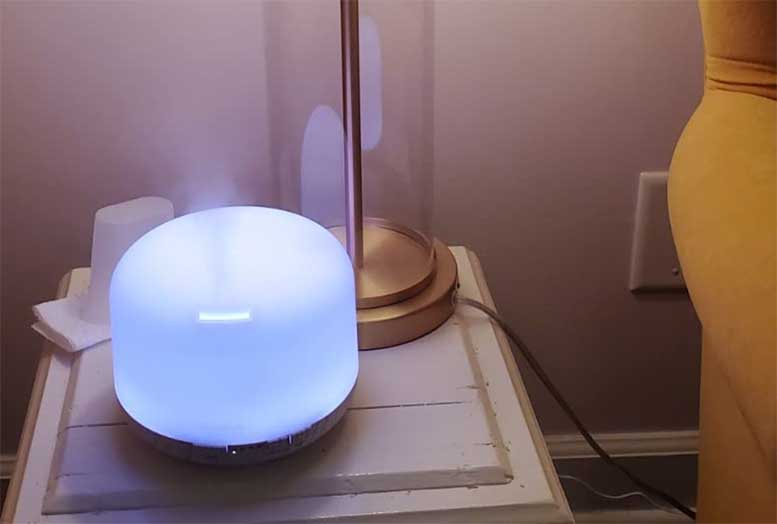 The diffuser also boasts seven built-in LED colors, allowing you to set the perfect ambiance for any occasion. Whether you're looking for a calming, soothing effect or a vibrant and dynamic atmosphere, it has you covered. In addition, it offers multiple mist nebulizer modes, ensuring that you can customize your aromatherapy experience to suit your preferences. Safety is a top priority, as it comes equipped with an auto-switch that prevents overheating if the water level runs low, providing an added layer of peace of mind.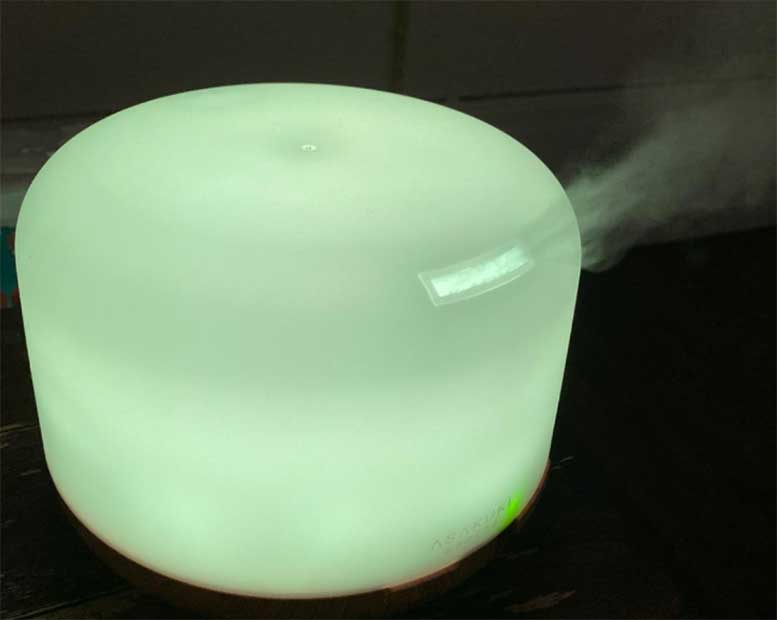 For extra convenience, it includes a remote control with an acceptable 16-foot range. This allows users to effortlessly adjust the mode and visual light effects from across the room. With steady-on or timed settings available in 1-hour, 2-hour, and 3-hour presets, this diffuser caters to your scheduling needs. What's more, it operates with incredible quietness with a hardly noticeable sound, ensuring it won't disturb your peace and tranquility.
With a variety of color schemes to choose from, including yellow, gold, brown, or grey, the ASAKUKI 500ml Premium Essential Oil Diffuser not only enhances your well-being but also adds a touch of style to your surroundings, making it a fantastic addition to any space. Be sure to check the Amazon product page on October 11th at 12:00AM to take advantage of this discount. And don't forget to use code NERDTECHY5 for the best discount available.
Deal #2 – QINLIANF Wall Charger, 5 Outlet Extender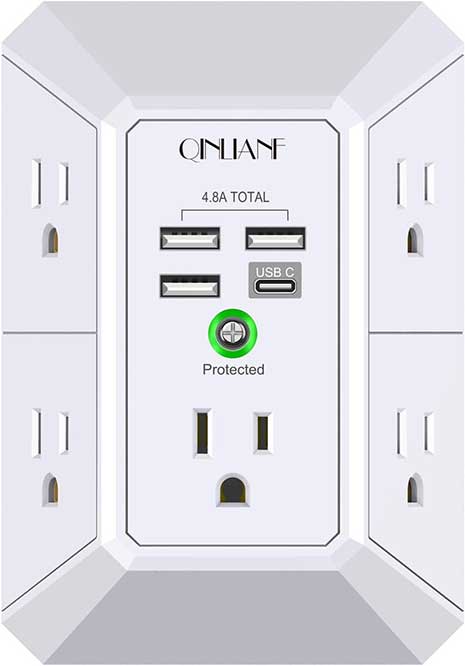 The QINLIANF Wall Charger, 5 Outlet Extender, is a versatile and cost-effective solution to expand your power options at home or in the office. With Amazon Fall Prime Day pricing at just $11.98, it's a real bargain with a generous 40% discount.
This wall charger is designed for both safety and convenience. It securely attaches to any outlet with a center screw, ensuring it stays firmly in place. However, it is not compatible with GFCI outlets that have reset buttons positioned in the middle. With a total of 9 outlets, it significantly increases your charging and power options. The device includes 5 widely-spaced, grounded AC outlets, all of which are equipped with 1608J surge protection, safeguarding your devices from power spikes and surges.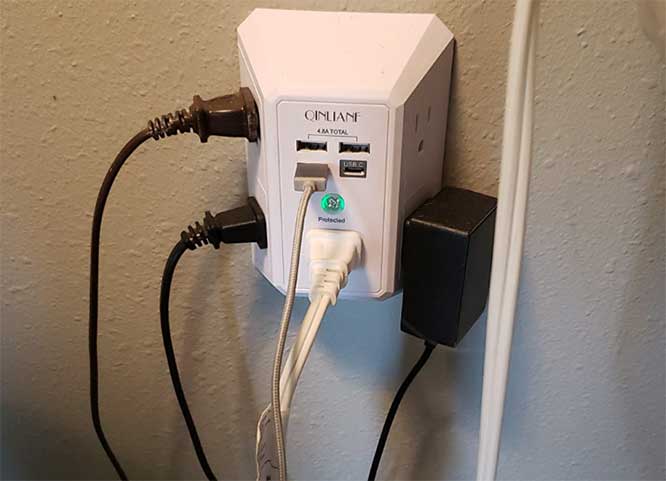 In addition to the AC outlets, the QINLIANF Wall Charger also offers three USB-A and one USB-C outputs. These USB ports can collectively deliver a total output of 4.8 amps, making it convenient for charging multiple devices simultaneously. The USB-A ports provide up to 2.4 amps each, while the USB-C offers a maximum of 3 amps, ensuring fast and efficient charging. However, the USB-C port is not rated for QC 3.0.
Furthermore, this wall charger is ETL certified, guaranteeing its safety and reliability. To further instill confidence in its quality, it comes with a 12-month replacement warranty, offering peace of mind in case of any unexpected issues. With its combination of ample outlets, surge protection, and USB charging capabilities, the QINLIANF Wall Charger, 5 Outlet Extender, is a valuable addition to any home or office.
Deal #3 – Anker Magnetic Cable Holder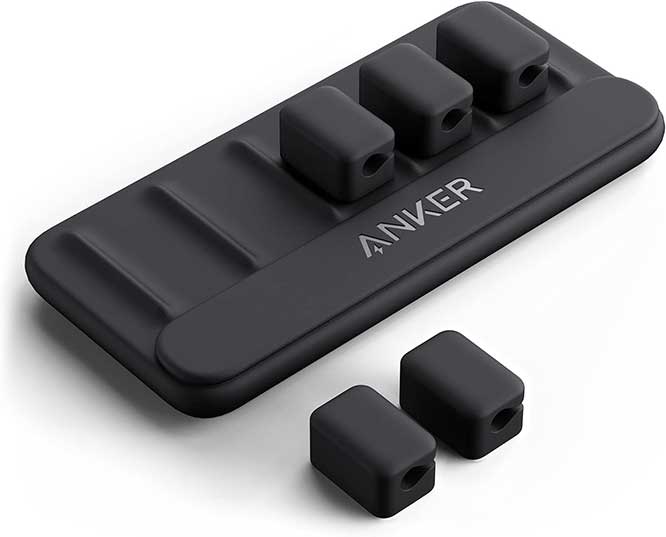 The Anker Magnetic Cable Holder is a game-changer when it comes to organizing and decluttering your workspace. With a 20% discount, it's now available for the unbeatable price of $12.79. For those who love efficiency, it's a must-have accessory for anyone looking to maintain a tidy and efficient deskspace.
Designed to address the common cable chaos found on most desks, this multi-purpose cable management system offers the perfect solution. It holds up to 5 cables or wires with ease, ensuring that your charging cords, headphones, and other cables are neatly organized and readily accessible when you need them.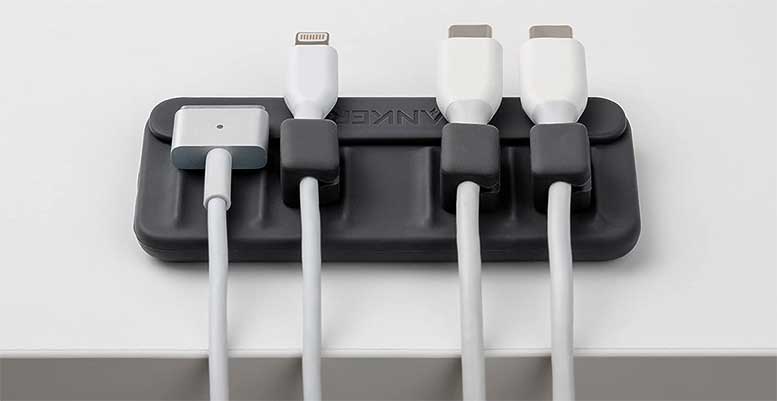 It consists of an adhesive-backed tray with 5 individual magnetic cable clips. The installation is a breeze – simply remove the sticky-back and wrap a clip around the neck of your cord or cable. The strong magnetic force ensures that your cables stay securely in place, preventing them from tangling or falling to the floor. What sets this cable holder apart is its reusability; you can detach and reattach the magnetic clips multiple times without losing stickiness, making it a long-lasting and cost-effective cable management solution.
Versatility is another standout feature. It sticks to virtually any surface, whether it's wood, metal, ceramic, glass, or any other material you have in your workspace. This means you can place it exactly where you need it, ensuring your cables are within reach but out of the way. Best of all, the Anker Magnetic Cable Holder offers a choice of three colorways—black, blue, or white—allowing you to match it to your desk's aesthetics or personal preferences.
Deal #4 – Jumper S5 Laptop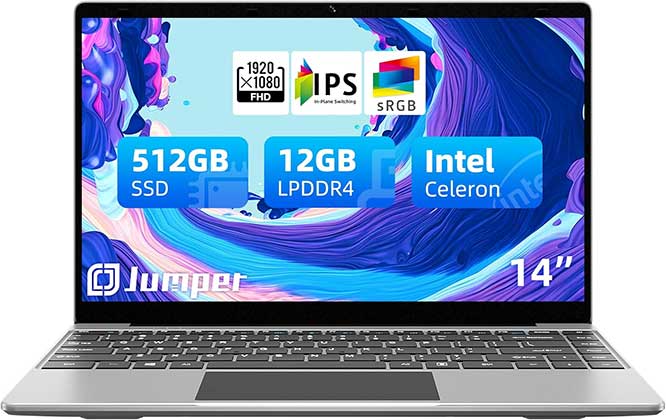 The Jumper S5 Laptop is a budget-friendly gem that's currently stealing the spotlight with an incredible 75% discount, bringing the final price to just under $350. It offers a fantastic blend of performance and affordability, making it an attractive choice for users looking for a cost-effective yet capable computing solution.
Under the hood, the Jumper S5 boasts 12GB of LPDDR4 RAM, providing ample memory for multitasking and smooth performance across various applications. The generous 512GB SSD ensures speedy data access and storage, making file transfers and loading times a breeze.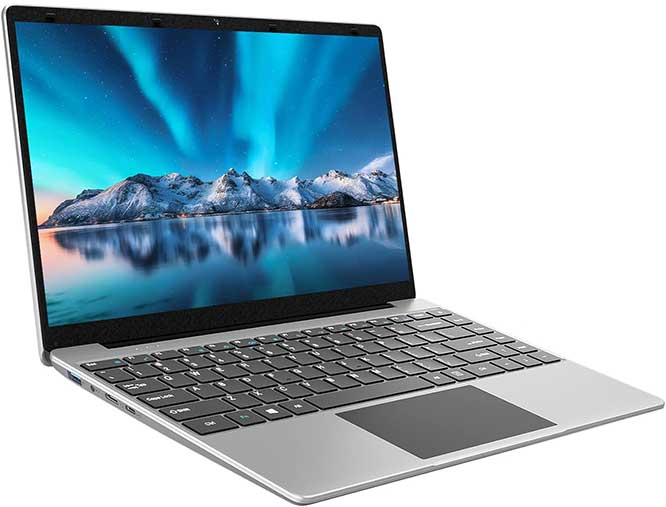 The S5 laptop sports a visually striking 14-inch FHD IPS display that delivers vibrant and beautiful visuals, whether you're working on documents, watching movies, or browsing the web. Powered by an Intel Celeron J4105 Processor with a frequency of up to 2.5GHz, it offers enough processing power for everyday computing tasks, ensuring a responsive and snappy user experience.
Running on a GMS certified Windows 11 Operating System, the Jumper S5 Laptop provides access to the latest features and improvements in the Windows ecosystem. Despite its capable internals, it remains incredibly portable, weighing only 2.7 lbs. and measuring a mere 18mm thin, making it an excellent choice for users on the go.
One of the standout features of this laptop is its large 35.52Wh battery, which offers an impressive 10 hours of usage on a single charge. This extended battery life ensures that you can work, browse, or stream content without constantly searching for a power outlet, enhancing its appeal as a versatile and reliable daily driver.
Deal #5 – KOORUI 24-Inch Curved Monitor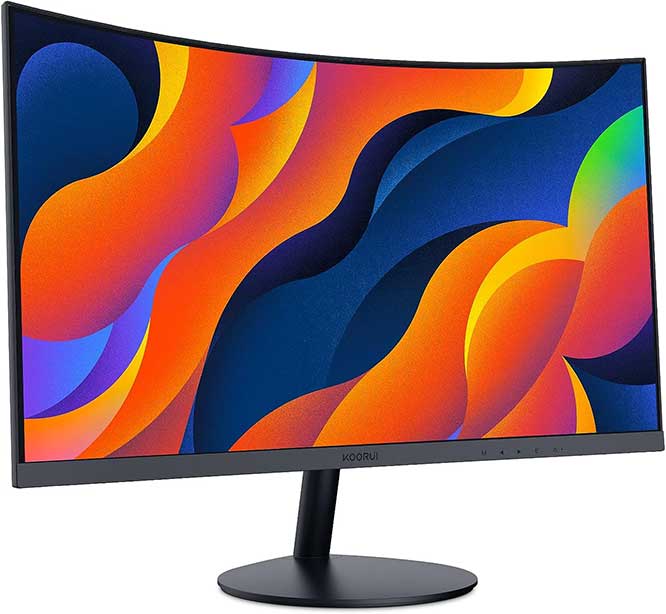 The KOORUI 24-Inch Curved Monitor is making a big impact in the world of budget-friendly displays with a remarkable 31% discount, bringing its final price to under $100. This monitor offers an impressive set of features that make it a compelling choice for both work and entertainment.
At the heart is its 23.6-inch 1800R curved panel, which provides an immersive and visually engaging experience. The WHD display at 60Hz delivers clear and vibrant visuals, enhancing your viewing experience whether you're working on spreadsheets, watching movies, or playing games. With a 178-degree viewing angle, the KOORUI monitor ensures excellent visibility from virtually any angle, making it ideal for collaborative work or sharing content with others.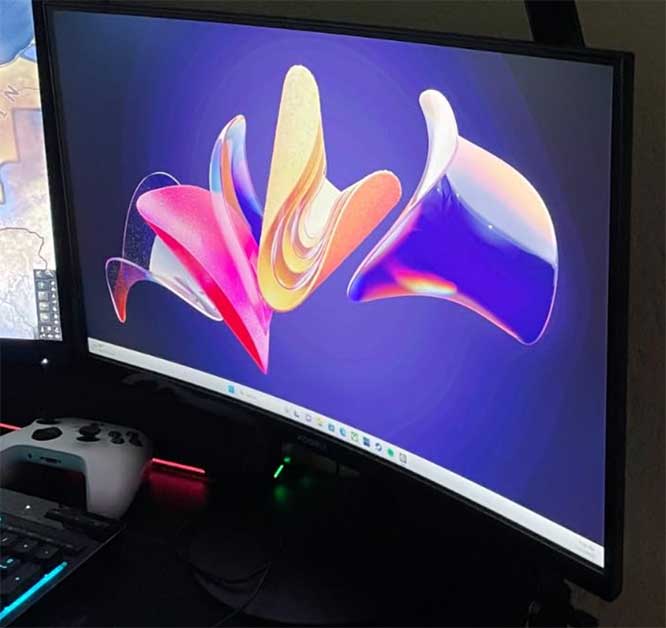 What sets it apart is its exceptional color accuracy. It boasts a 99% RGB color gamut at 16.7 million color depths, resulting in stunningly accurate and lifelike colors. Whether you're editing photos, designing graphics, or simply enjoying multimedia content, this display ensures that you see every detail as intended.
The KOORUI monitor also prioritizes user comfort. It offers a 15-degree tilt adjustment, allowing you to fine-tune its precise positioning for a comfortable viewing angle. What's more, it features built-in blue light filtering without any flickering, which reduces eye strain and fatigue during long hours of use. This thoughtful addition is especially appreciated for those who spend extended periods in front of the screen.
While the KOORUI monitor offers a fantastic display and an immersive curved design, it's worth noting that it comes with one HDMI and one VGA port. While this may be less than what some users desire in terms of connectivity options, it is generally adequate for most setups, allowing you to connect your laptop, desktop, or other devices with ease.
Meet Derek, "TechGuru," a 34-year-old technology enthusiast with a deep passion for tech innovations. With extensive experience, he specializes in gaming hardware and software, and has expertise in gadgets, custom PCs, and audio.
Besides writing about tech and reviewing new products, Derek enjoys traveling, hiking, and photography. Committed to keeping up with the latest industry trends, he aims to guide readers in making informed tech decisions.