The Amped Wireless ProSeries (APR175P) AC1750 is a high power, long-range WiFi router and access point, ensuring a fantastic connection speed to all devices in your network. This is a high-end, business class router that features advanced security, several operation modes, and can simultaneously support up to 32 networks.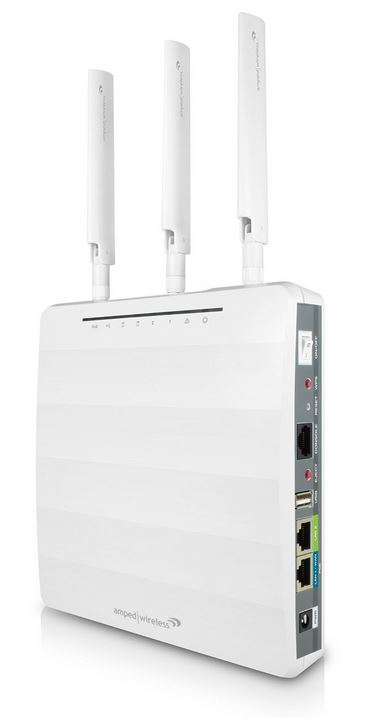 Easy installation and a visually attractive design, enhanced browsing security, and incredibly fast speed – all of these features surely make this Amped Wireless Pro Series router worth checking out. Yet, the real question is – who might actually need a router like this?
Features
The Amped Wireless APR175P is loaded with a massive range that ensures 8,000 square feet of Wi-Fi coverage, and also works in 5 major operating modes for the smoothest experience possible. We'll quickly give you a run-down of what these modes do.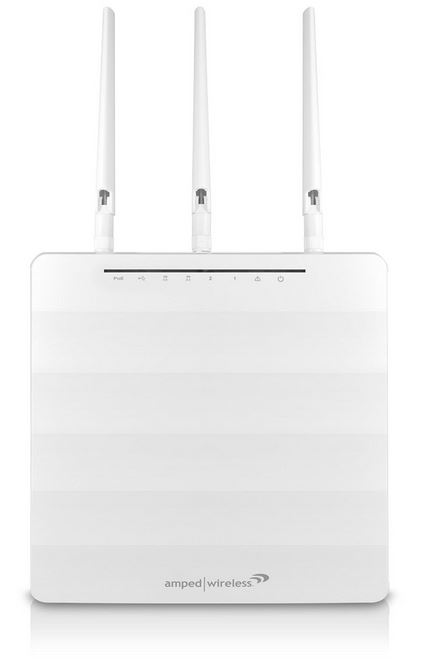 The router mode is a kind of operational regime that ensures basic network functionality. It basically connects all of your domestic devices, including desktop and laptop computers, as well as smartphones and tablets, to the Internet.
Using it as an access point is very similar to using it as a router, but it ensures that your Internet access is highly secured. The basic principle is the same; your device is plugged in, wired to your Internet network, and distributes long range Wi-Fi access.
The WDS-AP mode allows you to connect several different access networks together, thus covering even a larger area. Managed and Controller modes are designed to monitor and setup complicated networks without any hassle. Additionally, Controller mode allows managing 7 large networks at once, while Managed Mode is responsible for the configuration of those networks.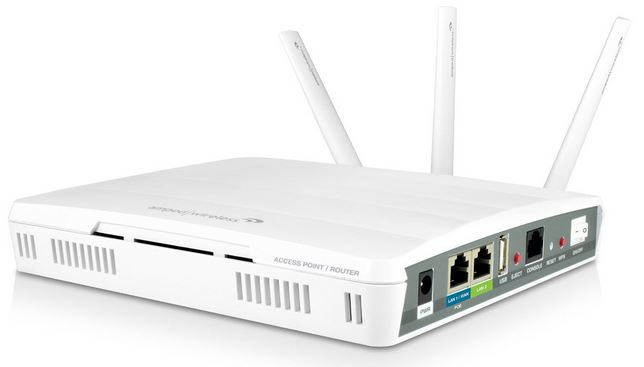 The Access point controller is carefully thought through and offers a lot of unique features. Apart from enhanced security, this mode gives you the chance to create a wide range of security settings that can further on be managed individually for each group. In other words, the Access Point controller creates 'smart' Wi-Fi networks, allowing manual bandwidth configuration, device isolation, as well as some other restrictions.
This feature is definitely great and nice to have, but hardly necessarily for an average user. On the whole, Managed and Controller modes could be great for big office environments, striving to protect sensible data. Yet, if you're looking for a device that will give you Internet access and support online video and audio streaming with ease, all of those features may be simply no use to you.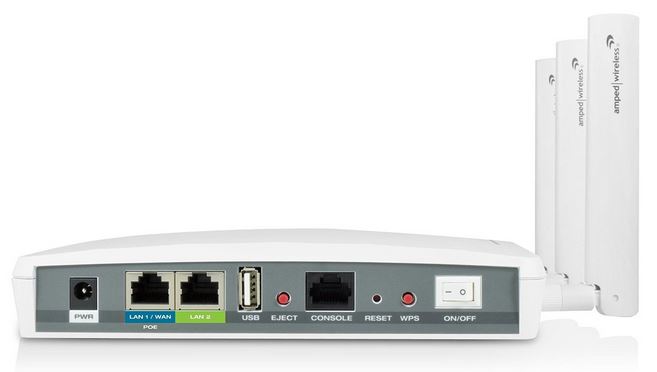 Speaking of business security, though, the Amped Wireless ProSeries (APR175P) AC1750 Router has several more things to offer. First of all, it allows users to create virtual networks, thus isolating wired ports, devices, or even entire networks from the network you manage. To make it possible, you will have to set up VLAN.
Another feature that could be useful in a business environment is Internet Access Restrictions. This way, you have the chance to limit access to certain networks, like social media sites or any other platforms of your choice. This feature is also actively used by major schools and universities – so, certain educational establishments might also benefit.
Load balancing limits the number of devices that are located to a single network. Sometimes, people setup similar configurations at home; however, in most of the cases, such precautions are unnecessary for a domestic network.
Wireless Client Isolation is a feature that restricts data sharing between network devices. As a rule, it is used to protect confidential, sensible information – which once again implies that this Amped Wireless access point is designed with a business user in mind.
Internal and external RADIUS servers are responsible for user authentication. MAC address filtering allows you to ban certain devices from your network – either temporary or permanently.
Plus, the APR175P offers some other, less intimidating features. For example, it gives users a chance to adjust their Wi-Fi coverage zone by reducing or increasing the strength of the signal.
The access point is equipped with an Intrusion Detection system that warns you about any malicious or suspicious activity in your network. As soon as the device 'sees' something fishy, it will send you a notification.
In addition, it has a scheduling function, allowing you to set the days when your Wi-Fi access is available and when it's not.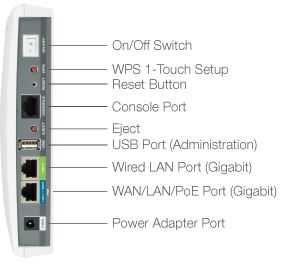 Another great feature that's worth mentioning are the 12 different amplifiers that ensure long range and an uninterrupted Wi-Fi signal. Half of those amplifiers are reception amplifiers; the other three are high power amplifiers – three with 5GHZ amplitude and three more with 2.4GHz amplitude.
Lastly, this wireless router/access point is equipped with 3 antennas and a powerful processor. The processor within is capable of processing large amounts of data and bandwidth to ensure uninterrupted stability across all devices that are on your network.
Pros
8,000 square feet of Wi-Fi range.
Impressive speed capabilities.
12 power amplifiers.
3 antennas.
Supports up 100 users and 32 networks.
Compact.
Features 5 operational modes.
Solid build.
Advanced business class security.
Easy to install and set up.
Powerful processor.
Supports up to 7 access points simultaneously.
Cons
High price.
Available only in the US.
Works only with IEEE compatible routers.
Final Words
The Amped Wireless ProSeries (APR175P) AC1750 Router is an excellent device that's packed with a multitude of useful features. It has 8,000 square feet of Wi-Fi range, features a number of advanced security options, has a solid build, and five major operational modes. However, for most low end or average internet users it's still just a router, so the steeper price tag may dissuade some.