Picking between two pairs of similar earbuds can be difficult. But it can also help give you a better perspective on which pair is the right choice. Because the contrast allows a clear highlight of the small differences that help define one pair versus another. Which is why looking at the Anker Liberty Neo vs. the Astrotec Motivation can let you distinguish good earbuds from great earbuds.
Anker Soundcore Liberty Neo
Anker Soundcore Liberty Neo is part of the Liberty series. If you're not familiar, the general idea behind this series seems to be convenience above all else. From the way that you interact with the charging case to the ease of managing the earbuds themselves, everything is supposed to be streamlined.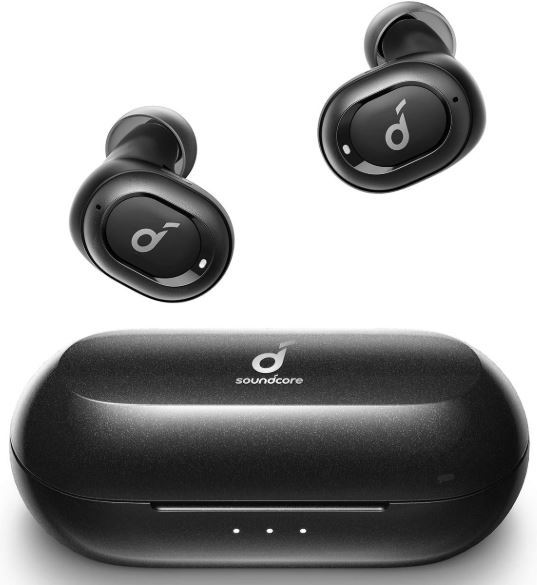 But making things easier does come with some sacrifices, or everyone would do it. In this instance, those sacrifices are mostly aimed at peripheral elements of design. For instance, the aesthetic of the earbuds themselves aren't going to blow you away. But the essentials are present, which should help you rest a bit easier. For instance, the Liberty Neo include four sets of ear tips, four sets of ear-wings, a user guide, USB charging cable, and an 18-month warranty.
Design & Layout
Which isn't to say these earbuds are ugly; they're just simple. The simple matte black chassis looks almost indistinguishable from a hundred other pairs of earbuds. Even the Soundcore logo being blasted across the side of each earbud doesn't really help to distinguish them, since the brand itself is fairly unknown.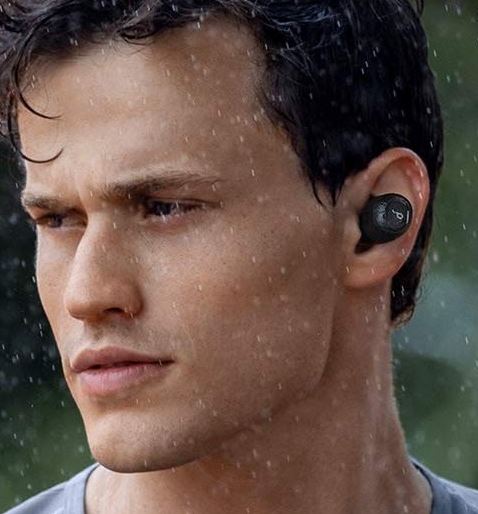 But even though these earbuds look very ordinary, they've actually got some interesting, very unordinary design elements. For example, each earbud weighs a fraction of an ounce. That makes them about one third as light as many similar pairs. If they weren't pressing against your ear, you could hardly notice they were being worn. Though weight isn't the only element that contributes to comfort, it does contribute.
For controlling these earbuds, everything is managed through a very commonplace touch interface. The touch area is actually slightly widened on the earbud, making it particularly easy to tap accurately the first time. Using those touch controls, it's possible to take or hang-up calls, raise or decrease the volume, and skip around tracks. Very straightforward.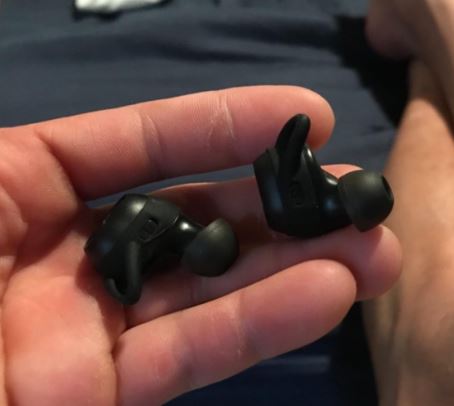 Comfort Concerns
Apart from being easy to use, the Liberty Neo are also aimed at being a little more comfortable than average. Because they include four sets of ear tips, as well as four sets of ear-wings. Most earbuds provide three sets of ear-tips, and don't provide any customization options for ear-wings. So this offering is considerably greater than average.
As is often the case, the microphone they've used was basically planted onto these earbuds as an afterthought. It's a decent multidirectional mic, but it's not going to blow your mind. Because the haven't supported it with any additional voice-calling tech.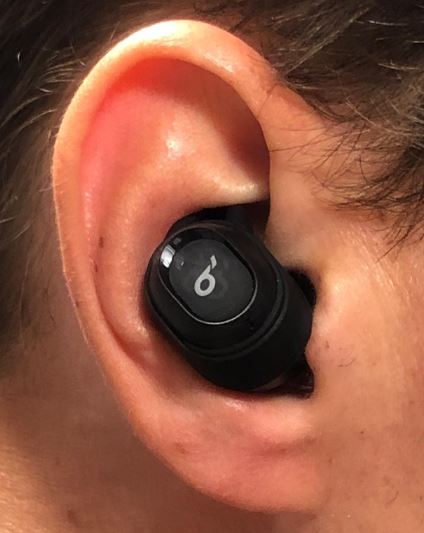 Battery Lifespan & Wireless Connections
The LDS antenna is supposed to provide a nearly unbreakable connection. Plus, that works in conjunction with Bluetooth 5 to make a stronger link between your earbuds and the devices you're using. And since it's a Bluetooth 5 connection, you get a bundle of auto-pairing features as well. Nothing uncommon, but very nice to have.
The high efficiency battery can provide a total of 3.5 hours from one charge, or about 12.5 hours after you've accounted for the charging case. Reaching 3.5-hours puts their battery lifespan in a range that would best be described as average. The charging case pushing you out towards 12-hours is low-average. But unless you have a specific reason to need a bigger charging case, you're almost certainly better off with a lighter and less expensive option like the Liberty Neo.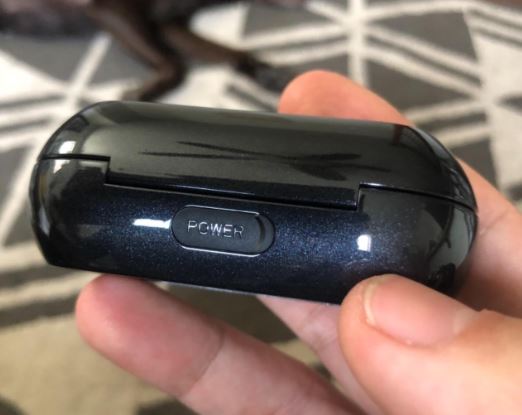 Audio Quality
Inside these headphones, you'll find graphene drivers, which are taking full advantage of the special properties of this material. It's much lighter than the materials used by most drivers, making it more responsive to audio signals. Yet it's much harder than steel, so you don't have to worry about it snapping under strain. That allows these drivers to oscillate with more precision, and in doing so, create the sense of a greater soundstage.
Accuracy and clarity across the tonal range is present. Of course, accuracy and clarity aren't what everybody is looking to find. Some people prefer heavy bass, for instance. That being the case, the BassUp technology might be to your looking. It allows the audio you're playing to be analyzed in real time, and then have the bass increased almost by half. For people who prefer to feel their music while they listen to it, that can be pretty cool. This kind of thing tends to be a matter of taste, but people who like bass in their earbuds will probably like the Liberty Neo.
Astrotec Motivation True Wireless Earbuds
In a lot of ways, the Astrotec Motivation look like a clone of the Liberty Neo. They have a similar charging capacity, a similar design, and a similar set of wireless connections. Or at least, superficially speaking they are similar. Delving a little deeper, you'll find there are at least a couple of noteworthy differences.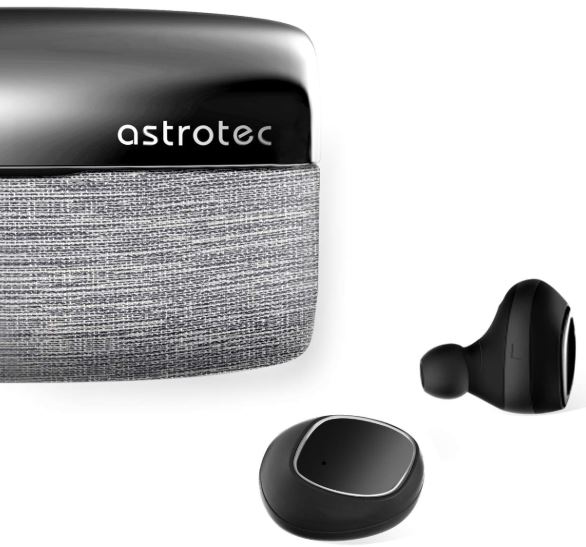 Design & Layout
The Motivation's charging case is marginally larger than Anker's, but the difference is negligible. Though while Anker uses a standard plastic case that looks a little cheap, Astrotec has covered the bottom side of their case in a pleasant cloth material that helps give it a sense of class.
Using an IPX5 waterproof certification provides a basic level of protection against moisture. So you don't have to worry about sweat or rain. However, you wouldn't want to take these into the shower with you. Think of them more as water resistant instead of totally protected against it.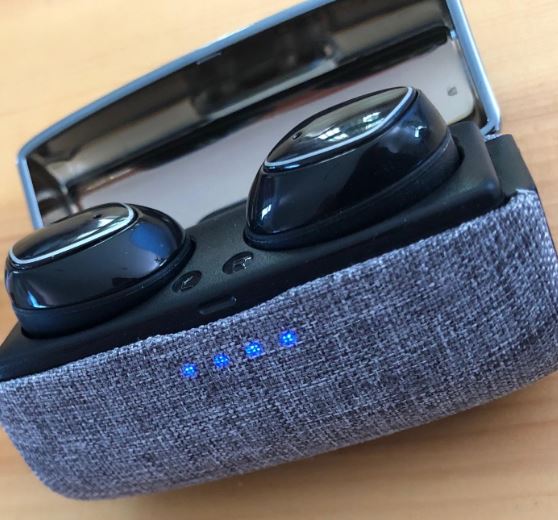 As with the Neo, these earbuds use touch controls, which are very standard for earbuds like these nowadays. A few taps allow you to switch songs, answer or hang-up calls, or activate Siri. You can also raise or lower the volume, as needed. The inclusion of native voice assistant support right from the interface does help these earbuds stand out a bit.
And using a lightweight design allows these earbuds to run around 2oz in total weight. That makes them almost ten times heavier than the Anker Soundcore Liberty Neo. However, the difference is something that's hard to appreciate because it's still not enough weight to cause ear-fatigue. Though heavier earbuds do have a little more momentum to them while shaking in your ear, which make these earbuds comparably less stable for physical activity.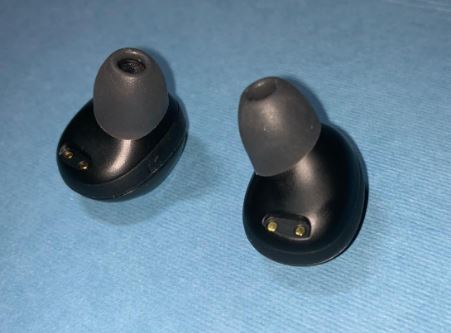 Comfort Concerns
Mpow includes three sizes of ear-tips, the standard array you get from most earbuds. That makes them have comparably few options standing next to Anker's Liberty Neo. Nevertheless, there's a reason why companies usually only give you three pairs of ear tips. And that's because three pairs will usually get the job done. For people who are usually fine with the comfort of earbuds, three will do the trick. Though the absence of ear-fin alternatives is noteworthy.
Battery Lifespan & Wireless Connections
Like you may expect, a simple Bluetooth connection takes about two seconds to create. These earbuds are running the same version of Bluetooth, except they're also backed with a Realtek chip for a little wider codec support. For people who are running lossless music, that can make a sizeable improvement over unsupported Bluetooth 5.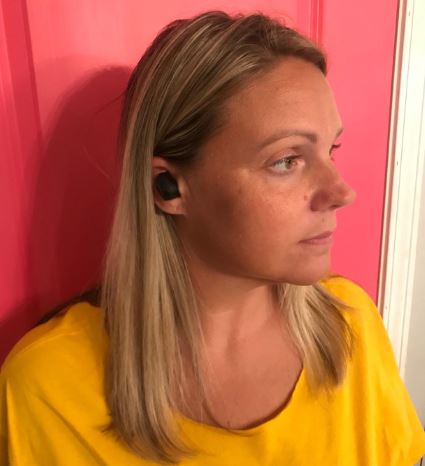 The power consumption for these earbuds is another big difference between the Motivation and the Neo. Motivation are able to run for about five hours from one charge. After you involve the charging case, you can get another 20-hours of playtime. Not bad. That brings you to a total battery lifespan of about 25-hours. At least, in theory.
Because in practice things always look a little bit different. Are you running your earbuds at 100% volume? Are you standing outside in a blizzard during the middle of winter? Your earbud performance is going to end up looking a bit different. Though even in scenarios where you're running them at higher volume settings, you should be able to end up with at least 3-hours from each earbud.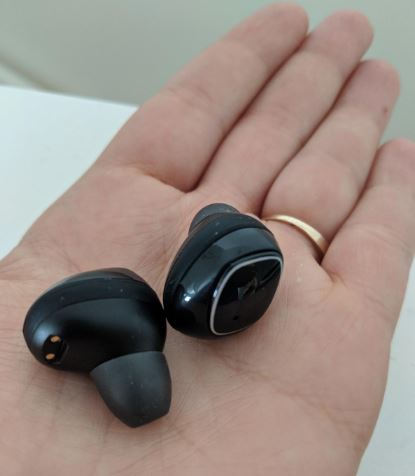 Audio Quality
Astrotec Motivation make use of average-sized 6mm drivers. But even though those are pretty small drivers, they're not totally ordinary stock equipment. They were made with DuPont material for its softness, coated in Beryllium for extra strength and performance. And it's a difference you can hear.
As with the Anker earbuds, these also make use of graphene, and as such, these earbuds are able to provide bass performance that's actually on par with Anker's. At least, before you start to look at Anker's bass boost tech. Because the Astrotec are more interested in maintaining a neutral sense of clarity than they are boosting any one set of tones. Though this difference could be mostly paved over by introducing an equalizer to the mix.
Other Considerations
Another thing worth pointing out is that these earbuds make conversations a bit easier to carry on. Astrotec didn't forget or neglect to include support for stereo calling. So you don't get a voice through only one earbud, you get a voice through both. And then there's the DSP noise cancellation tech, allowing you to get the kind of clarity you can only normally get with a face-to-face conversation.
Though these earbuds do not include many extra things, they do come with a charging case, two sets of ear-tips in three sizes, and a one-year warranty.
Picking Between the Anker Soundcore Liberty Neo vs. Astrotec Earbuds
These two pairs of earbuds have many things in common. Both have basically the same level of waterproof protection. Both have a charging case, and both are based on Bluetooth for their wireless connectivity. Neither them really go out of their way to distinguish themselves with more refined calling features, though the Astrotec Earbuds do have a slight edge in that domain.
The Soundcore Liberty Neo have a couple of clear advantages. One of those advantages is a slightly better set of comfort options. Another is that they provide far superior in-ear security for their earbuds. For people who are going to be exercising or staying active, that makes the Liberty Neo a clear choice.
The Astrotec Earbuds have a bit more style than Anker. They're also comparably much heavier, and are so able to deliver comparably superior battery lifespans. Not only can you get at least an entire hour more playtime from each of the ear-buds, you can also get more playtime from the charging case. As a result, the Astrotec Earbuds have basically twice the battery lifespan of the Neo. And that makes them a good choice for someone who needs their earbuds to last.