Whether you're a workout fanatic or just an average person, you likely understand the importance of listening to your favorite music. Not only is it entertaining, it's spiritually lifting and has the ability to bring a lot of motivation.
No matter what genre or style you prefer, everyone can likely agree; having a quality set of headphones is essential. But what are the exact qualities to look out for when selecting a specific set of headphones? Often times; sound quality, comfort, battery life, wireless connectivity and noise isolation are essential traits. This is especially true when looking for a workout-specific model or "earbuds" that boast a minimalist design.
One such make/model that we've been receiving a lot of inquiries about are the newly released Anlo Bluetooth Headphones. They're a pair of wireless earbuds that seem to be packed with a wide range of features. Now trending on Amazon, we knew we had to take a closer look to see what exactly they're capable of. We explored their features and set out to see if they make a worthwhile investment for the average fitness-minded individual.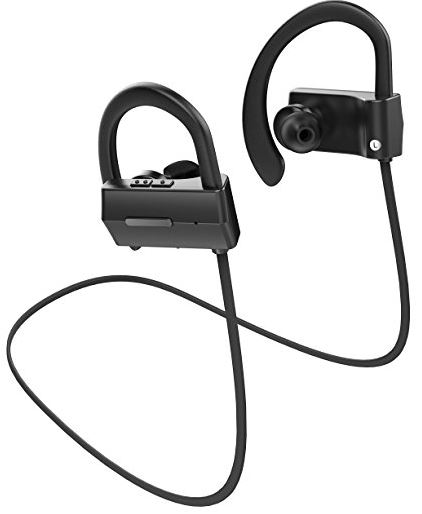 First Look
Coming in at a reasonable price tag and advertised with a whole slew of features, we had some pretty high expectations for the Anlo Bluetooth earbuds. Upon opening the shipping box, we were pleased to find that they've included a couple extra accessories. Specifically; a micro USB charging cable, user manual, three different sized pairs of ear tips and of course, the headphones themselves.
Right away we could tell that they were built with a lightweight and minimalist approach. Weighing just a couple of ounces and boasting enough portability to fit in the palm of one hand, they seem ideal for workouts or on-the-go travel. While they aren't independently wireless, they're connected by a flat wire that rests against the backside of your neck. It seems like a fairly common design, but we know that appearance isn't always everything.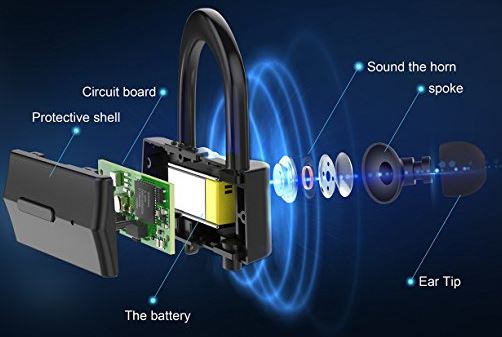 Initial Setup
Since the Anlo headphones are wireless, you're required to pair them to a Bluetooth-enabled device before you can use them. But don't worry, it's an easy process. This is achieved by pressing and holding the small "power on/off" button located on the right earbud. Once you do that, you'll notice the indicator LED emit a blinking light. This means that the earbuds are actively searching for an available connection. It's at this time that you'll need to browse on your device (smartphone, tablet, etc.) for the "Anlo" connection. Make sure you have Bluetooth enabled in your settings if it doesn't show up at first. Once you see it, simply tap it and you're connected.
The nice thing is, this initial configuration process only needs to be performed one time per device. Once you've done it, your smartphone or tablet will keep a memory of the headphones you've paired to in the past. So next time when you turn them on, all you need to do is put them on.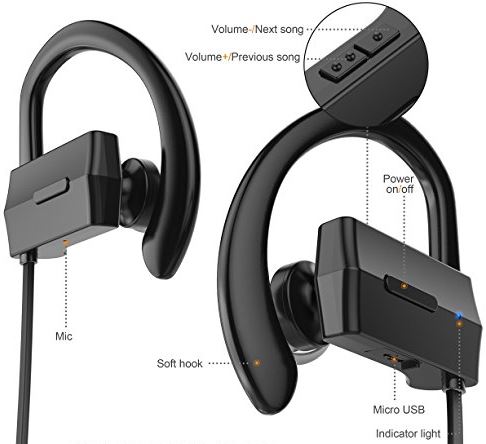 Fitting
Once you've paired them, it's time to achieve a proper fit. Earbuds are best when there's a clean and tight seal, without too much pressure. With the included ear tips, you'll want to spare a couple extra minutes selecting the right ones that fit most comfortably. While some individuals will be fine with the tips that came pre-installed, you may want to try the others too. There's three different sizes to choose from – small, medium and large.
Once you've selected the right ear tips, place the hooks around the backside of your ears. They keep them in a constant and rigid position so they don't wiggle around or become loose when exercising or moving around quickly. In addition, each hook is made from a flexible material that doesn't seem to cause any pressure points.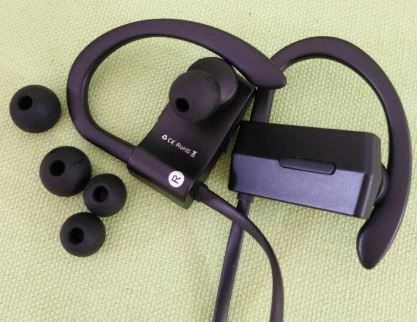 Sound
Likely the most important aspect of any headphone is the sound quality. It's no secret that the Anlo earbuds are budget-friendly, but don't be that put off by the price. Surprisingly, we were really impressed with the amount of depth and range they provide. Utilizing an advanced CSR chip and tapping into the near-lossless compression that Bluetooth 4.1 provides, the sound always seems crisp and clear. Even cranking the volume up to its maximum provided great quality. We never once experienced any "tinny" or "crackling" noises, as long as the music track or recording was of a decent bit-rate.
One thing we really loved was the bass. Now don't expect a massive subwoofer-like depth, but provided these are simple earbuds, we were impressed. Deep tones came off nicely and the addition of a balanced treble seemed to only further compliment the overall experience.
The sound quality leaves little to desire, unless you're used to high-end, over-ear headphones like the Beoplay H4. We wouldn't say to expect the best audio quality, but for small earbuds and their low price-point, we couldn't be happier.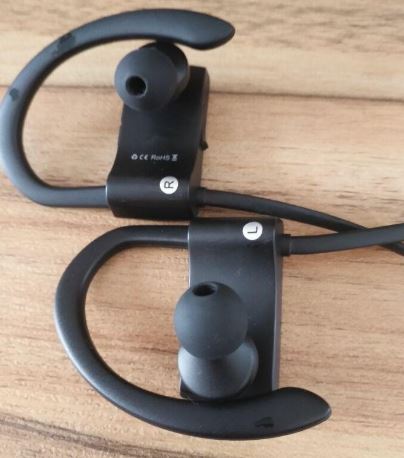 Noise Isolation
Nowadays, most wireless earbuds provide CVC 6.0 noise cancellation, so it's nice to see Anlo include this feature. What is it? It's a low-cost solution for high-quality noise reduction and echo cancellation. In other words, it knows which background noises to ignore in order to provide you with a much more pleasant listening experience. It might sound a bit gimmicky, but it's really not. The CVC 6.0 noise cancellation seems to work very well. But more importantly, a proper fit is absolutely essential for it to function properly.
Battery
As with any Bluetooth supported earbuds, the internal battery life is a critical factor to consider. Inside the Anlo headphones is a lithium-ion battery that's supposed to provide up to 6 hours of play time, 7 hours or talk time and up to 160 hours of standby time. Upon their arrival we connected the micro-USB cable and made sure they were fully charged. After this initial charge, we wanted to get an idea of the advertised battery life was the same as what we actually experienced.
Sure enough, they lasted about 5 and a half hours before the low battery indicator lit up. We were quite happy to see them last as long as they're supposed to. We didn't test the actual talk time or standby time, but testing the play time is a clear sign that their estimates are likely correct.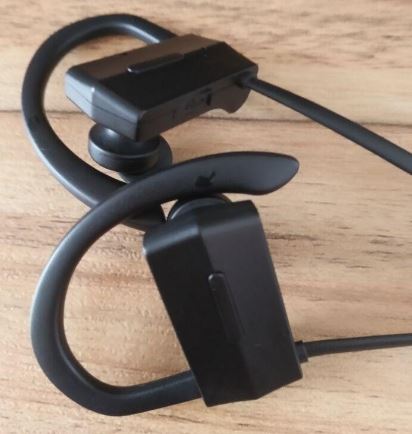 Wireless Range
As with any wireless product, the actual range is quite an important factor to consider. Utilizing Bluetooth version 4.1, the earbuds are limited to around 10 meters or 33 feet of range before transmission becomes a problem. In our real-world testing, this distance was limited by a few factors. With a line of sight open between the headphones and your paired device, this estimate is more accurate. However, the moment that you place a solid object, wall or obstruction in-between, the wireless range is lessened. We didn't find this to be very troubling, though. In most scenarios, you won't need a full 10 meters of range anyways.
Microphone
Built into the left earbud is a tiny pinhole that's actually the internal microphone. This enables you to make phone calls and carry out conversations while you're working out or on-the-go. Although we can't say this is a feature we'd likely use all that often, it's a nice inclusion. Testing out the microphone was simple. We had a couple incoming calls that sounded great, and we tested three outgoing calls just for safe-measure. The outgoing calls seemed equally well without any distortion or overzealous background noises.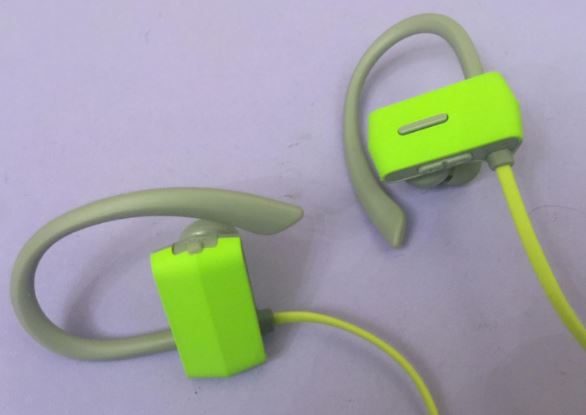 Disadvantages
Although we loved a lot about the Anlo headphones, there were a few downsides that we thought worth mentioning. First of all, the ear tips are a nice inclusion, but if you're not careful, they can be troublesome to stay on. Just take an extra glance at them once you achieve the right fit and be certain you have them on snugly.
Secondly, the sound clarity is great, but the maximum volume may be a bit low for some individuals. We wouldn't usually listen to a pair of headphones on their loudest setting, but we found ourselves doing that more often than not with these. It's not a huge issue in most regards. They're maximum volume is a comfortable limit that most people won't feel the need to exceed anyways.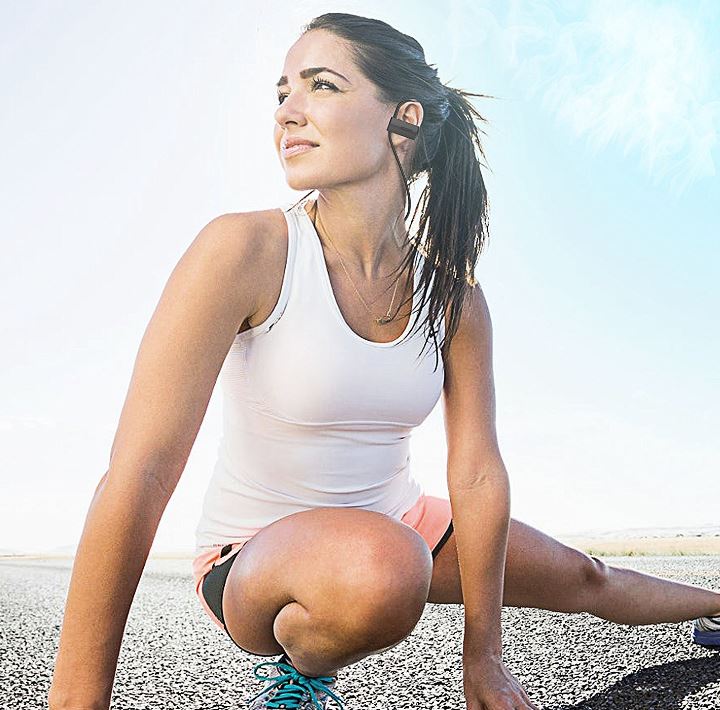 Final Words
After owning the Anlo Bluetooth Headphones for over two weeks, we can say that they're definitely a nice pair. While they're not the most high-end earbuds available, we're quite happy with the majority of their features. Coming in at an attractive, low price point, it's easy to see why so many people are choosing to own them. Their popularity has grown exponentially since their original release about a month ago.
If you're an audiophile or a listener who's used to studio-grade headphones, these may not be worth your time. We'd recommend looking into the Jaybird X3. If you're still unsure and want to explore your options a bit more, be sure to checkout the Audio category of our website. We've reviewed plenty of different earbuds and wireless headphones.