Internet technologies keep getting better. People want to stream in higher resolutions, listen to audio content at higher bitrates, or otherwise chew through more data. As that happens, internet technologies have to adapt and improve to keep up. For people who haven't updated their modem or router for more than a few years, there might be some surprises in wait.
Most of the big advances to modem and router technologies have been in relation to bandwidth. But many of them have also been working on better methods of maintaining multi-device connectivity. As smart-homes begin to fill up with countless devices that connect through Wi-Fi, it's becoming more important to choose equipment that can accommodate an increasing number of devices attempting to make connections to the web.
ARRIS Surfboard (SBG8300) Cable Modem Router Combo
The ARRIS Surfboard SBG8300 is essentially two devices and three tiers of technology, crammed into a single chassis. The first component is a DOCSIS 3.1 cable modem, which is pretty formidable in its own right because it's making use of current generation technologies. The second component is an AC2350 dual band Wi-Fi connection, which is the sort of router equipment that you might expect to use inside of a larger household. And then there are all the features aimed at compatibility.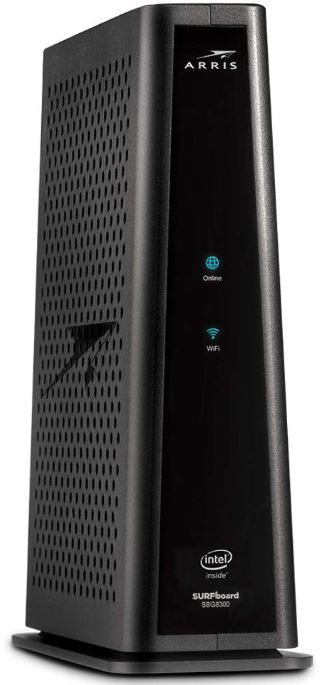 Among the many ARRIS Surfboard routers on the market, the SBG8300 is one of the strongest and most impressive. It's got faster DOCSIS speeds than the 7600 series. It's got dedicated OFDM downstream and upstream channels, and most importantly of all it's been approved for Gigabit internet plans from cable modem providers. Like many ARRIS Surfboards, the SGB8300 was made with Xfinity and Cox connections in mind.
It's not always the right choice to pick a modem/router combination like this. But some people are looking for that sort of convenience. Which is going to make the SBG8300 pretty attractive to a number of different users. People who are looking for something they can buy, setup, and forget about for the next ten years will probably be among them.
Design & Layout
The SGB8300 measures roughly 10 x 8 x 3.7 inches. Though the front and sides of the Surfboard look pretty much like an ordinary router, the backside shows a bit more character. Each section of the device makes use of color labeling instead of using words or symbols. The section that contains Ethernet ports is red, while the ports themselves are yellow.
The section that contains the coaxial cable connection is blue, and the section for the power port is green. It's easy on the eyes, and simple enough for basically anyone to follow along with. Though I suppose, if you were totally colorblind, you might not find this system especially convenient.

Often times, a router will use a number of LEDs on its front side to help you diagnose network issues. That's pretty much not the case with the SBG8300. They've got a total of two LEDs onboard, and they can only let you know whether the Surfboard is online, and whether your Wi-Fi is broadcasting. It's a far more simplicity design for sure. Beyond that, you'll actually have to start using their app to get further diagnostic support.
Along the backside you'll find a total of four gigabit Ethernet ports. Since each Ethernet is a full-fledged gigabit port, you can draw quite a bit of bandwidth from any one of these connections. But they're also pretty close to perfect for lower bandwidth connections where you need to prioritize latency. For instance, gaming consoles, smart TVs, and similar wired devices.
Network Connectivity
If you haven't been paying attention, the latest standard available through cable ISPs is DOCSIS 3.1, which is capable of supporting 32 downstream and 8 upstream DOCSIS channels. But with the ARRIS SBG8300, that's actually more like a beginning for the device. You'll find there are also two downstream and upstream OFDM channels, which can be quite handy if you're actually taking advantage of the higher bandwidth potential of this device.
The SBG8300 Cable Modem Router Combo supports a theoretical maximum download speed of 10Gbps. In practical tests, you'll find it ride right up against that ceiling, though in practice most users will, of course, never get anywhere near using all of that 10Gbps. A little more importantly, the Wave 2 AC Wi-Fi speeds max out around 2350Mbps. And that's actually quite a bit of bandwidth for a wireless connection. Though if you want to reach the upper echelons of bandwidth potential with a device like the SBG8300, you will need to start using those wired Gigabit connections.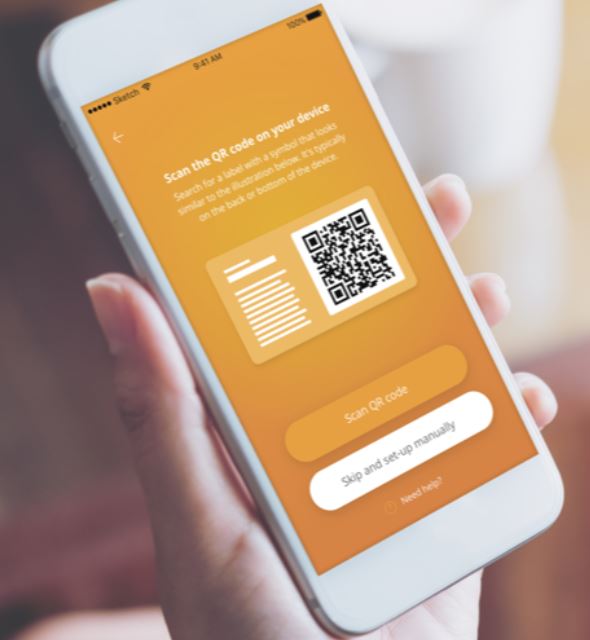 Moreover, the dual band portion of this device can run concurrent AC2350 connections in 3×3 mode, or you can run 4×4 on the 5GHz band with a MIMO antenna configuration. MU-MUMO speeds are always very impressive until you remember that you've got to maintain line of sight with the router in order to achieve them. The SGB8300 wasn't intended to be wall mounted or otherwise specially mounted, so your ability to properly position it will ultimately determine whether or not you'll be able to take advantage of those speeds on the 5GHz band.
How many devices do you plan on having connected with your router? If the answer is only two or three, then you don't have to concern yourself with these kind of issues. But what about if you're someone who's got half a dozen smart home devices connected to their network, and half a dozen entertainment devices that all want a smooth and lossless connection to the web? That makes things a little bit different.
For instance, a lot of people really aren't taking advantage of MU-MIMO technologies right now, or even the 5GHz band in general. Because it requires you to have line of sight between the router and the devices that you're trying to communicate with. But a person who's actually taking advantage of higher bandwidth connections on the 5GHz band will find being able to run 4×4 is quite impressive.
Ease of Use
How much control over your router do you need? If you're looking to stay hands-off, it helps to have an app… but it helps even more if you have voice controls. And with the SGB8300, you'll find it's possible to add the SURFboard into a smart-home network due to native support for Alexa.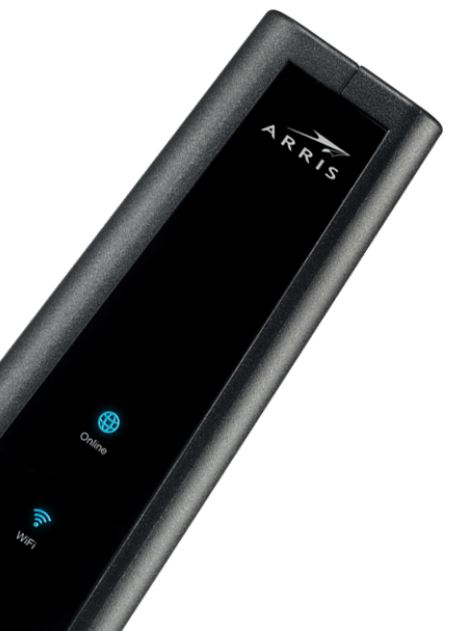 Want to reset your router? What could be easier than asking Alexa to do it for you? And without having to shut-off the power to other devices in the process of power-cycling. Of course, for truly detailed changes to the settings and configuration of your router or modem, you'll still have to break into the settings through an app. Or through a desktop PC.
Speaking of apps, ARRIS has their own Surfboard manager app, which is supported on both the Android and iOS platforms. The app is actually very similar to the NETGEAR app, both in form and function. It allows you to start making changes to how people access the network, to create separate networks within your home network, and so forth. Naturally, that includes fairly detailed parental controls, and a variety of presets for people who are looking for a hands-off approach.
Longevity
From a firmware perspective, the SBG8300 is positioned excellently. It's designed to be able to perform well for more than a decade to come — because DOCSIS 3.1 is a forward-looking and adaptable format. Even as internet standards continue to change and adapt, this Surfboard ought to be able to keep up for years to come. How about the physical hardware itself? Well, that's a more involved question.
Sometimes it makes sense to package all your electronics into one place, and sometimes it doesn't make sense. When a modem and router are made into a single chassis, what happens if your modem croaks? The router dies with it, and vice versa. That's why many people decide to get a router and cable modem separately. It can be slightly safer, and if you only want to upgrade one part of the whole, separate units makes that possible.
But on the other hand, the probability of you encountering those kinds of problems is pretty low. Setting things up is much easier when you're only dealing with one device. And it's much easier to have everything inside a single unit for the sake of convenience and clutter. This is a judgement call, there's not technically a right or wrong answer, but it's something that can affect your decision.
Other Considerations
This Surfboard was made with Xfinity and Cox in mind. You can also manage connections on the Spectrum network, which includes Time Warner, Brighthouse, and Charter. But you won't find compatibility with AT&T, CenturyLink, or Verizon.
You should also keep in mind that this is a cable modem, and as such, it can't be used to connect with other types of internet. That includes satellite connections, DSL connections, optical fiber connections, and so forth. This thing is built to handle cable signals, which means copper wiring.
One thing the SBG8300 does not have is USB ports, which is something it shares in common with some of the smaller ARRIS router/modem combos. Of course, most people don't use these ports anyway. They're something that tends to be less common for home users and more common for people who oversee large networks in a public space or business environment.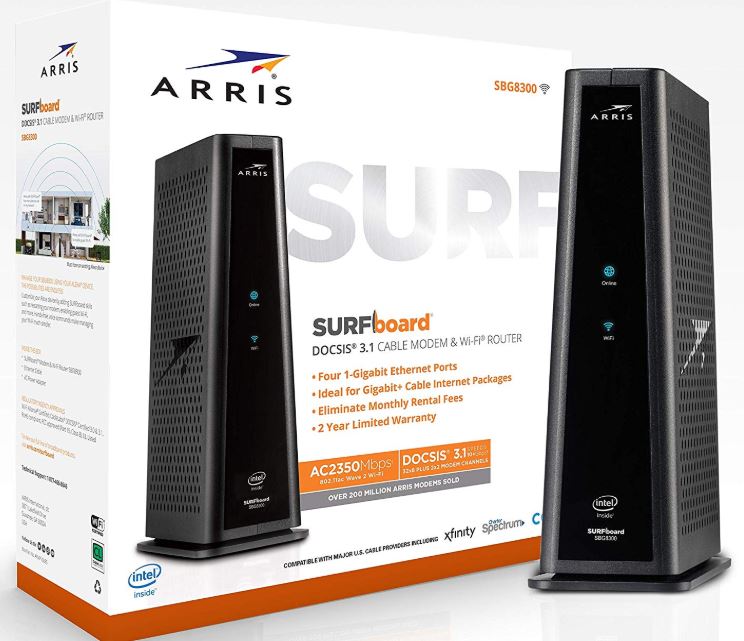 Who Should Choose ARRIS Surfboard (SBG8300) Cable Modem Router Combo?
As is so often the case with a modem/router combo like this one, whether or not you'll be able to take advantage of all the speeds promised really depends on a variety of circumstances outside of the router itself. For instance, the plan you've selected from your internet service provider, environmental conditions in your home that might make Wi-Fi signals especially difficult to manage, and so forth.
If you've got a gigabit Ethernet plan, then you've got a great reason to think about using a modem/router combo like the ARRIS Surfboard SBG8300. And if you have several high-bandwidth devices connecting to your network, then you'll be able to appreciate a lot of the speed advantages for certain.
For someone with a more budget-oriented Internet plan, and someone who doesn't have that many devices on their network, this equipment would probably be overkill. But not gross overkill, which really just means it provides room for growth in that case. Provided you really want everything packed into a single unit, the SBG8300 is a pretty good pick.