As a PS4 owner, you've got access to some of the most compelling games on the market. If you've armed yourself with a subscription to PlayStation Plus, you're probably ready to step into the competitive world of online gaming. But there is one last thing you need.
On a basic level, a headset is just a way for you to communicate with your teammates. You can hear them, and you can hear you. But selecting one isn't as simple as you'd think.
You want to make sure that your microphone is high quality, so your voice is transmitted clearly. You're also going to want something that is comfortable so you can wear it during extended gaming sessions. Last but not least, you'll want something with high-quality audio so the sound effects from your game can draw you into the action.
Most importantly, you want something you can afford. We're all aware of the high-end gaming merch available to those of us that are willing to spend top dollar, but what about gamers on a budget? Astro believes they have the headset for you. In this review, we'll be going hands-on with the A10 – a headset that has been well received for its premium performance and low price. Can this headset actually compete with higher end models, or did they cut corners to keep costs low? To answer this question, we performed a variety of tests.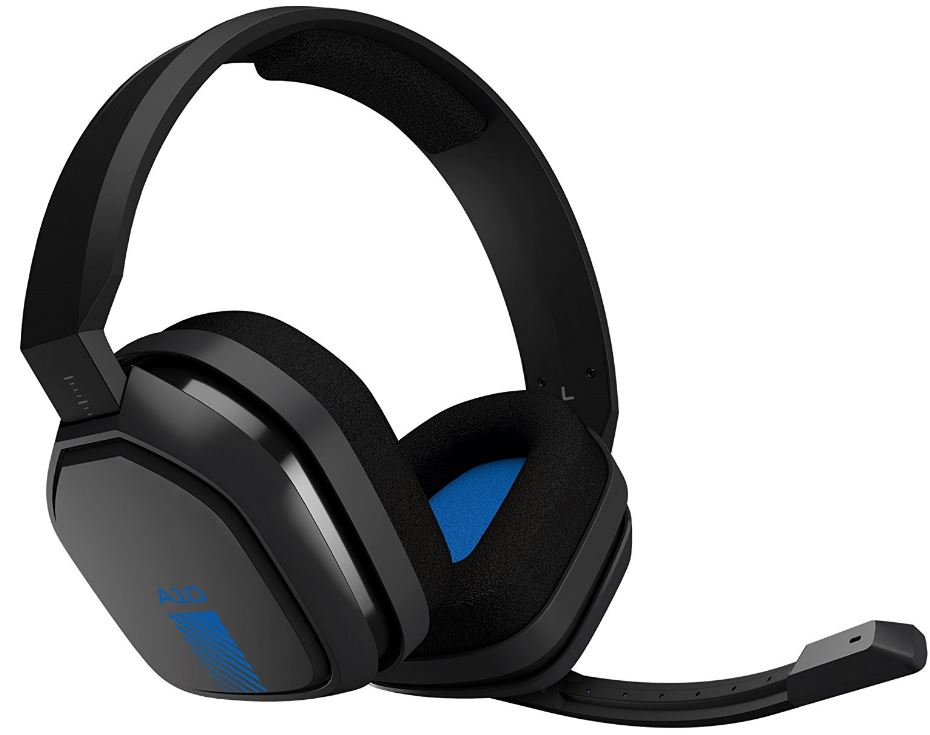 Model Overview
The Astro A10 is a large, stylish headset with a sound signature designed specifically for gaming. It has large 40mm drivers and a flip up microphone that is permanently affixed. The earcups are circumaural, meaning they fit around your ear. Astro provides premium ear pads that offer superior comfort, making them suitable for long gaming sessions. The A10s aren't packed with features like some models. Instead, the focus was placed on providing premium sound, a high level of comfort, and simple operation. But Astro does sell a separate amplifier that adds a whole range of functionality to these headsets. If you're willing to spend the money on this amp, it makes the A10s competitive with higher end headsets. However, the main draw to A10 is the low price, so not everyone will want to buy the amp.
Compatibility
Although the A10 is compatible with all consoles and PCs, there are different versions available. In this review, we'll be taking the PS4 version for a spin. For the most part, the PC version and the PS4 version are identical. The only difference is the cable. On the PS4, you can use an adapter that connects to the bottom of the PS4 controller and provides the 3.5mm input that these headphones use. If you get the PC version, you just get a standard 3.5mm AUX cable. The Xbox One version is the only model that uses a unique connector, and cannot be used with other consoles. If you do have an aux cable, you would be able to use this headset with your tablet, phone, or any other device that provides 3.5mm outputs, although this is not it's intended use.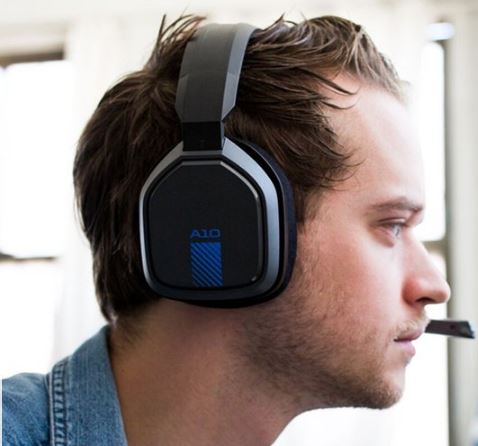 Sound Quality
Astro states that the audio has been "tuned for gaming." What does this mean? Well, headphones are a bit like a musical instrument. They can be designed to enhance certain sounds, and suppress others. Depending on how they are built, an audio signal could result in very different responses from one brand to another. The unique sonic qualities of an audio device are referred to as the "sound signature".
We'd describe the sound signature of the A10's as analytical and energetic. They're very different from headphones designed for music. Instead of giving a warm, cohesive feel to the sound, each individual element of the audio is presented with surprising accuracy. This means that even when you've got an engaging soundtrack in the background, all of the sound effects are still at the front and center of the sonic presentation. Sounds like footsteps, a weapon being reloaded, or shots being fired in the distance are present and easy to pick out. This allows you to better respond to audible cues, improving your gaming.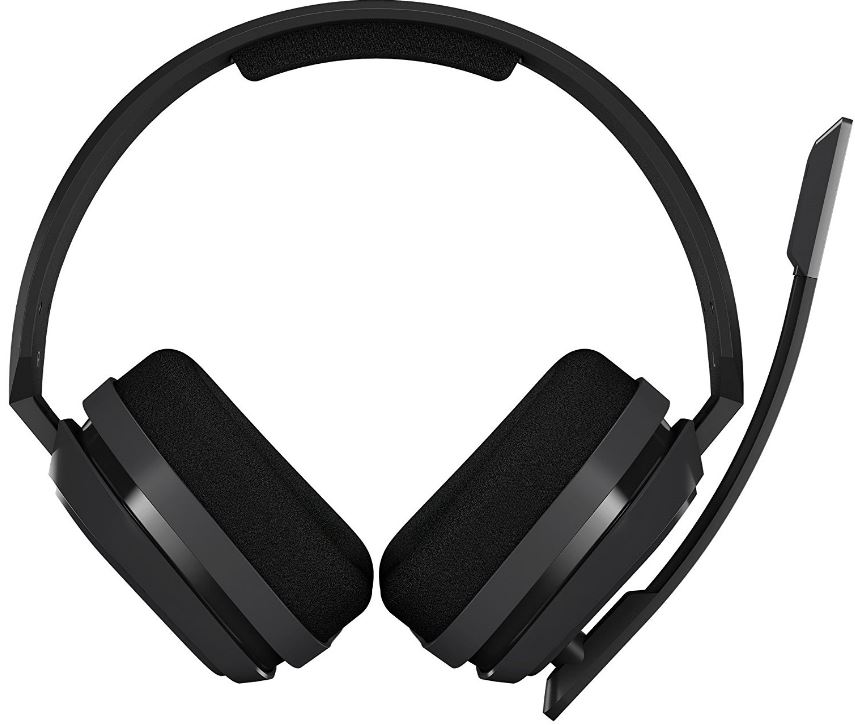 The bass has a lot of presence, but not very much extension. This gives the headphones a lot of kick. Explosions, gunfire, impact, and all other types of bass heavy sound effects are delivered with an aggressive attack, and seem to decay almost immediately.
The mid-range is crisp and clear, yet somewhat unbalanced. Let's say that you're listening to a game's soundtrack. Any momentary sounds will quickly take the stage and detract from the sound. For gaming and movies, this is ideal. But it's not suitable for music.
The treble was fairly crisp, but a little muted. This helps to reduce the shrillness loud sound effects and allows the headset to be used for an extended period of time without any strain on your ears.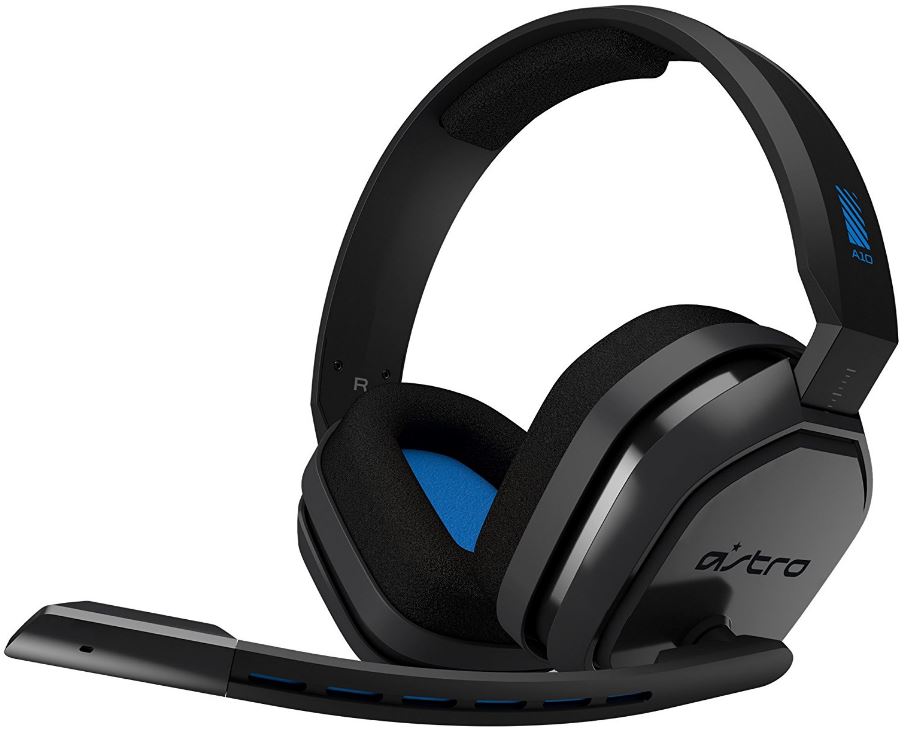 Microphone Quality
If you've ever entered a team chat where one member has a low-quality microphone, you know how frustrating it is to listen to muddled, scratchy audio. Perhaps the only thing comparably frustrating is trying to make out speech that's too quiet. Two things need to happen to address these problems. The microphone needs to be omnidirectional, meaning that it can pick up sounds from all directions. It also needs to be positioned correctly, so it's not too far or too close to your face.
The A10s hit the mark on the microphone. Astro uses a very high-quality omnidirectional mic, which is capable of very high-resolution recordings. You are a little more limited on placement, as the fixed microphone doesn't move around very much. You do, however, have an inline volume control. This allows you to adjust the sound depending on how close your mouth is to the mic, and how loud you talk. Once we set this the first time, the sound was consistently leveled. Although this isn't automatic, it's simple enough that we didn't mind.
The microphone has a nice privacy feature. It's muted when flipped up. This allows you to have a private conversation, as the sound is only transmitted when the microphone is down.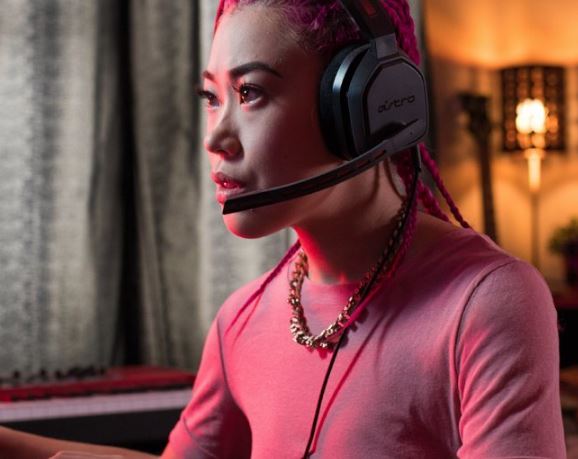 Design
The A10 headset is intelligently designed to provide comfort, durability, and visual appeal. While the visuals aren't too "in your face", there are enough elements that the appearance will be attractive to most users. It features gentle curves, simple angles, and smooth transitions from one part of the headset to another. This gives it a sleek and professional appearance, which is underscored by subtly aggressive elements like the blue lighting, crisp accents, and complimentary angles.
But what you can't see under the plastic exterior is an anodized aluminum skeleton. Astro used this to give the headset a rigid structure, allowing them to use softer plastics with more flexibility. This, combined with the plush earpads, make for a very comfortable gaming experience.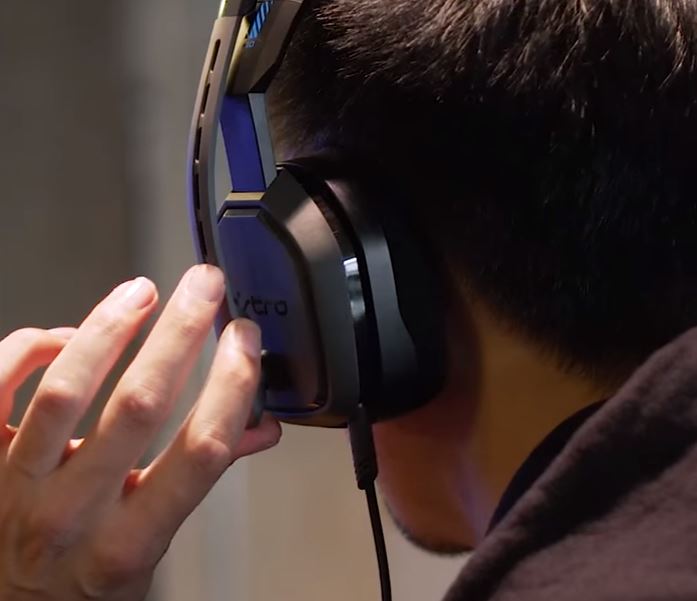 TR Mixamp
Although this accessory isn't included with the A10s, it's worth noting what features are available. The main difference between the entry-level A10s and the high-end A50s is the inclusion of the TR Mixamp – Astro's own audio amplifier. The amp itself costs almost double what the A10s do, but they bring a lot to the table. This single unit can add Dolby surround sound, allowing you to hear the direction a sound effect is coming from. It also adds the ability to manually tweak the audio settings, letting you create your own presets. There are microphone filters for streaming, and the talkback feature enables you to hear your own voice during chat. This won't be something that all consumers are interested in, but it does give you the ability to upgrade your headset without replacing it.
Disadvantages
The 40mm drivers used in this headset are powerful, but also very power hungry. We noticed that the batteries on our PS4 controller are drained more quickly with this headset plugged in. They do get loud, but if you're running them at high volumes, you should expect to charge your controller roughly 20% more often.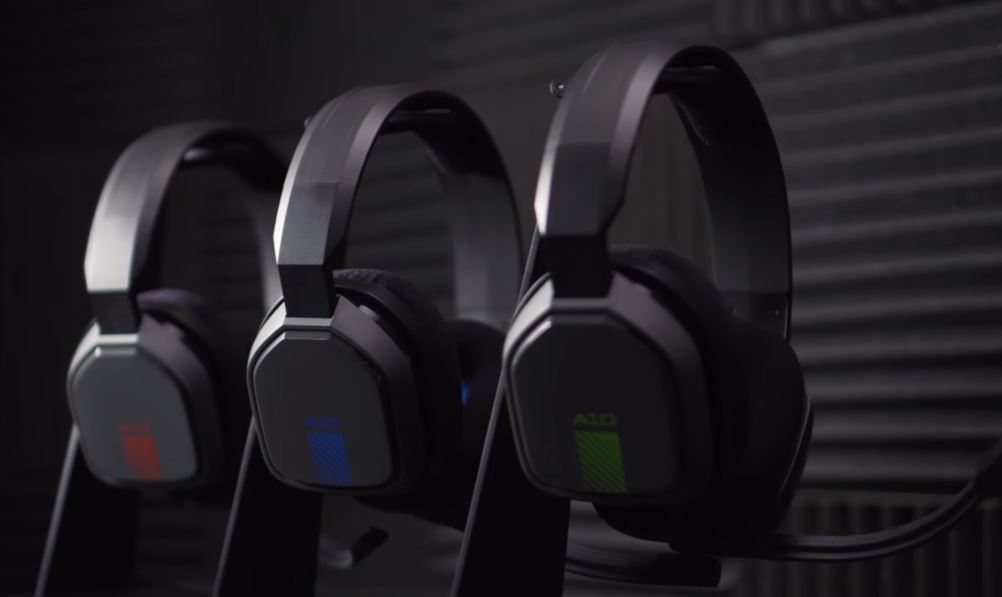 Final Verdict
Although Astro is a relatively small company, they've definitely made a name for themselves with their excellent A-Series headset. An unfortunate trend in the tech industry is to create products that look good on paper, but can't hold up in the real world. Sure, you might find some comparably priced headsets that have more features. You can probably find some cheaper ones.
But in our eyes, the A10 is one of the best headsets for the money. To keep prices low, Astro removed optional features. With the money they saved, they created something that refused to compromise on what's important. They sound great, they're durable, and they're easy to use. If you've been saving up for a brand name headset that costs twice the price, you might want to give these a whirl first. You might find that they perform just as well.