Listening to music with a quality set of headphones is essential if you want to get the most out of your tunes. The recently upgraded Ausdom M04 Bluetooth 4.0 Wireless Stereo Headset delivers incredibly high quality sound with plentiful comfort and adjustability for the best fit possible. They allow you to connect your NFC compatible devices quickly and conveniently from your smartphone, tablet, PC, Mac, or laptop computer. As an upgrade from the previous version that Ausdom launched, the M04 provides deeper bass for more realistic enjoyment for total audio satisfaction.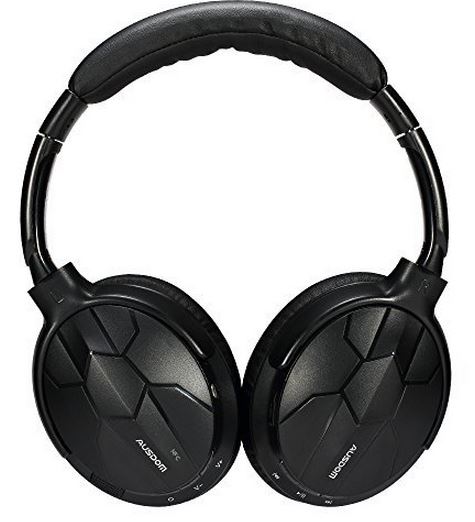 Note: At no extra cost to you, we may earn a commission for purchases using our links. Learn more.
Lightweight Design
Nobody likes a pair of headphones that are heavy and uncomfortable. Weighing in at just 200 grams or 7 ounces, Ausdom made sure to incorporate a lightweight but sturdy design. Long term wearing is easy since the ear cups provide plenty of padding without offering too much insulation. The headband easily stretches to any size so you can find an ideal fit no matter how large or small your head may be. Overall, finding the right fit with a high degree of comfort is achieved within seconds.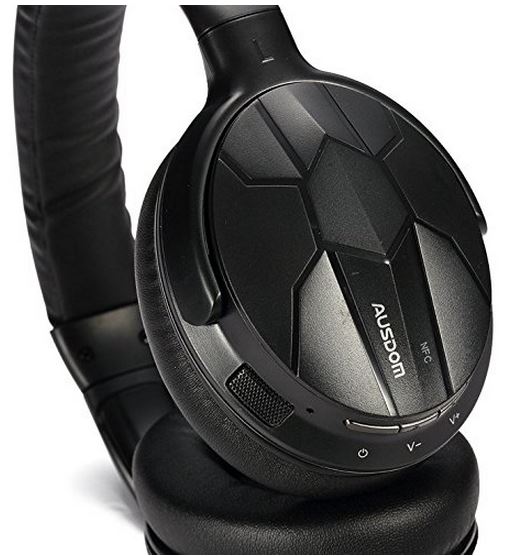 Completely Wireless
Thanks to the most recent Bluetooth 4.0 technology and the built in 400 mAh rechargeable lithium ion battery, you can enjoy listening without being tethered to a cable. This gives you the freedom and flexibility to enjoy around 20 hours of talking and/or listening. Additionally, there's an impressive standby time of over 250 hours so you can go weeks without the need for a charge. Wireless is an incredibly nice luxury to invest in, especially Bluetooth 4.0. With it, you can expect about a 25 foot wireless range for a fantastic amount of mobility.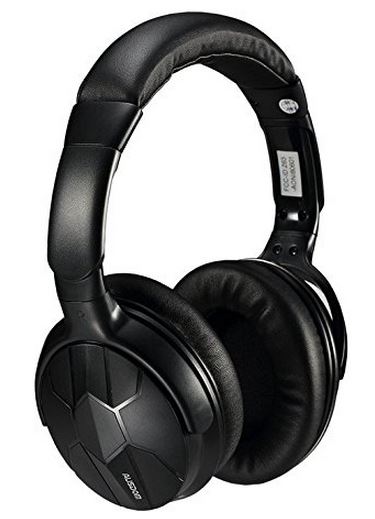 Near Field Communications
Thanks to NFC or Near Field Communications, you can easily pair the headphones with any NFC-enabled Bluetooth smart device. This makes setup a breeze and as simple as can be. Just a few taps and within seconds you'll be connected to your device and ready to go.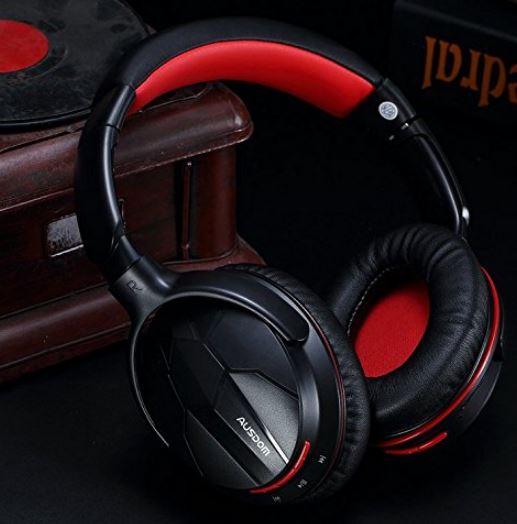 Pristine Audio Fidelity
Thanks to the internal 40mm driver and the DWS stereo technology, you can expect crystal clear sounds with an impressive range. This makes for a low distortion rate for perfect clarity no matter what kind of music or sounds you're listening to. The audio seems extra-detailed to those who haven't tried a pair of headphones of this standard before.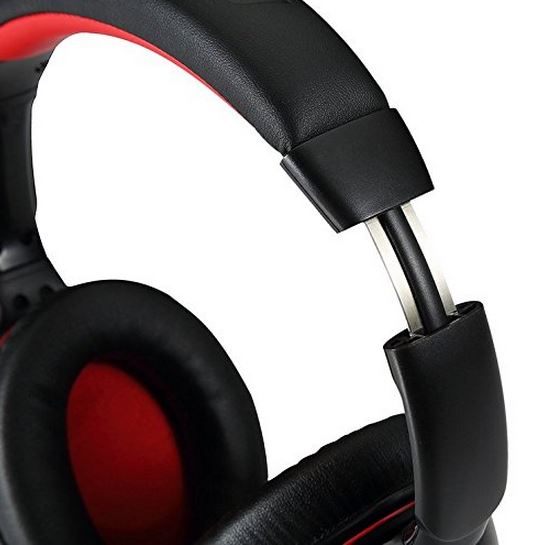 Convenient Buttons
Out of the way and in a prime location, there are a few very handy portable buttons that make navigating through songs and controlling your calls a snap. On the left side there's a power button and the volume settings. On the right side, there's a previous and next buttons, and a play/pause button. This way, you won't have to have your hands on the paired device, instead simply press the desired functions right at your ears.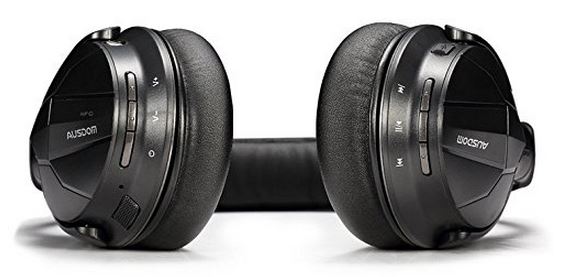 Noise Cancelling
These headphones use passive noise cancelling to drown out distractions and sounds in the background so you have a more pleasant time enjoying your tunes. This provides enough noise cancellation for most people, but some may find that this is one area that they're lacking. Spending twice as much will probably give you a bit better noise cancellation, but it'll also drain your wallet a bit more.
Built-in Microphone
Conveniently located on the left ear cup is a built-in microphone that works well for phone calls or headset communication for video games, Skype, or online conferences. It's in an unobtrusive location and is discreet in size. This way, you can enjoy the headset as a pair of listening headphones instead of having a large mic attached to it at all times.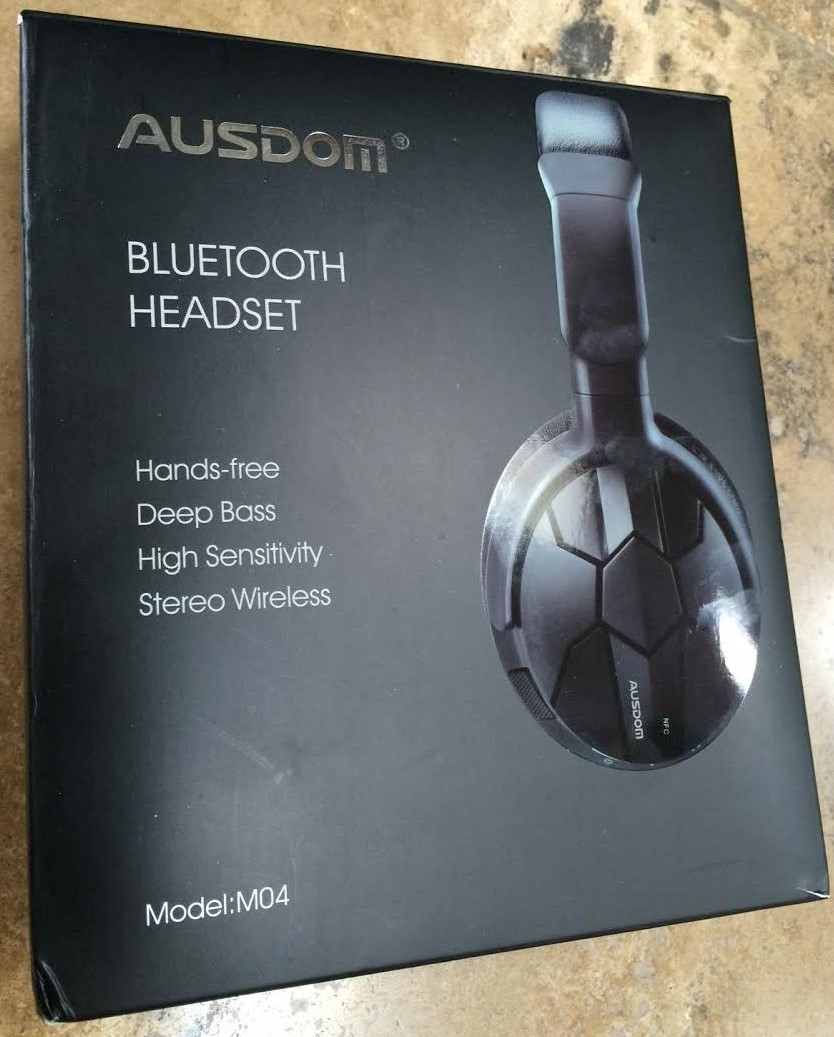 Highly Rated
Just by taking a quick glance at the online reviews that are written about the M04 Headset, it's clear to see that the majority of consumers are very happy with their purchase. Based on over 160 Amazon reviews, they're given a 4.6 out of 5 star average. It seems that the consensus is that they are a great choice.
Two Color Choices
The M04 Headset is available in two color choices. All black offers a sleek 'blacked-out' look that's typical of most audio equipment. The other option is red/black which features black with red highlights or accents throughout the design.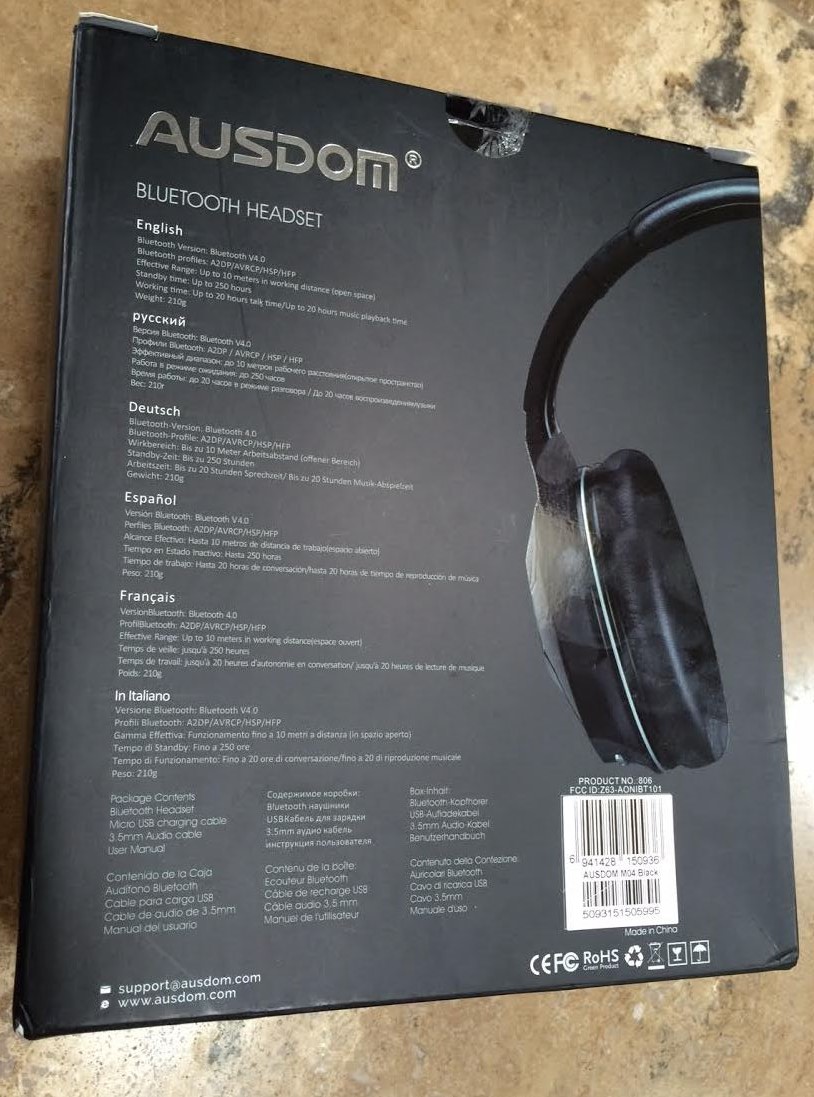 Overall Thoughts
The Ausdom M04 Wireless Bluetooth Headset makes hands-free listening a pure pleasure. The offer superb comfort, incredibly deep bass, and high sensitivity to provide listeners with an impressive blend of studio-quality sound for a fraction of the price you'd expect to pay. They're priced affordably and incredibly well-built. Overall, we're quite impressed and glad to see them out on the market for those who want the perfect solution for wireless listening.
Note: At no extra cost to you, we may earn a commission for purchases using our links. Learn more.