Philips has long been well known at creating some of the most innovative and high quality headphones available. This holds true with their latest release, the Philips L2BO/27 Fidelio High Fidelity Headphones. They offer pristine, high-definition sound without any imperfections or flaws. Utilizing a wide array of the most recent advancements in technology, Philips took their time and created a fantastic set of headphones that are hard to beat. Although they do have a somewhat steeper than normal price tag, most audio-enthusiasts can agree that they're worth the investment in the long run. Recently we had the chance to test them out for ourselves. Needless to say, we were amazed at the kind of comfort and quality they ultimately provide.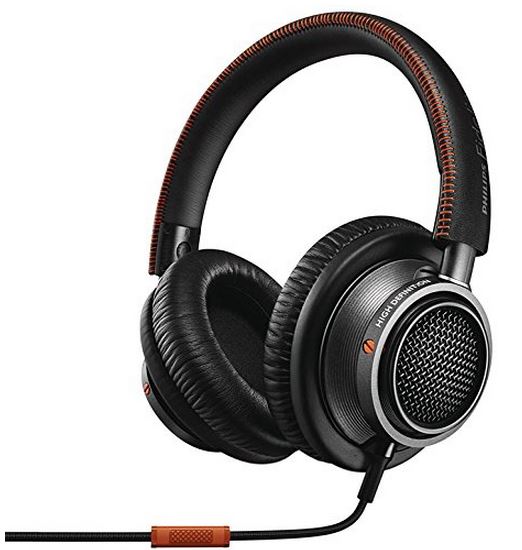 Note: At no extra cost to you, we may earn a commission for purchases using our links. Learn more.
Superb Clarity
Equipped with neodymium speaker drivers, you can easily enjoy high definition sound that's optimally vented for the best clarity possible. Each aluminum ear shell has been carefully crafted to bring acoustic precision to the ears. The back is semi-open to provide a natural balance with the proper balance of all-around sound. With this, each of the speakers are slightly tilted to correspond with the ears natural angle. Since the sound is lined up in a perfect pattern, the headphones can easily achieve superb audio quality that's never distorted, muffled, or tweaked.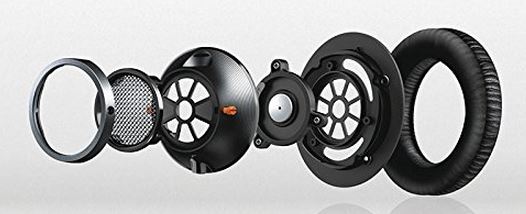 Ideal Comfort
Most music listeners spend continuous hours at a time using their headphones. For this reason, wearable comfort is usually a key trait to take into consideration when you're looking to invest in your next set of high fidelity headphones. The Philips L2BO/27 provide memory foam ear pads that are intricately designed to provide a cozy ergonomic fit for as long as you have them over your ears. It's nice to see that Philips didn't skimp on the quality of their ear pads. They're made out of fine leather and high grade aluminum to provide a strong structure and plenty of durability for years to come. Additionally, the ear cups were designed in such a manner to provide superb noise isolation and a spacious listening experience that most simply aren't used to achieving with headphones.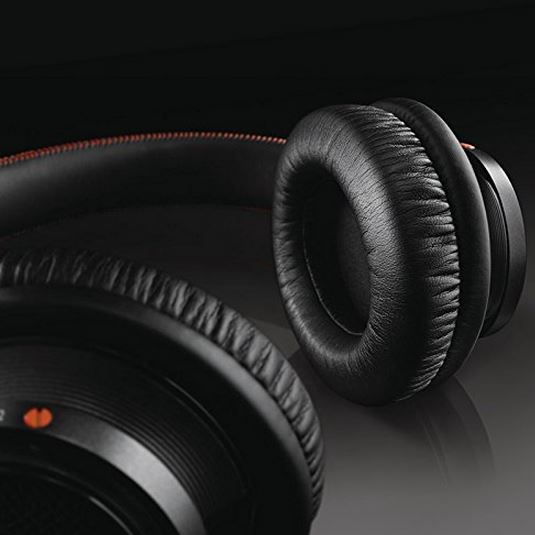 High Definition Driver
Dynamic music sounds absolutely fantastic when you're listening with the Philips L2BO/27. Internally, there's a 40mm high definition neodymium driver that respons to the dynamic attributes of the music you choose to listen to. This driver is designed in a unique and carefully crafted way to provide an emphasis on middle and lower frequencies while still providing a controlled deep bass when needed. Acoustics sound wonderful and the deep tones are put on display.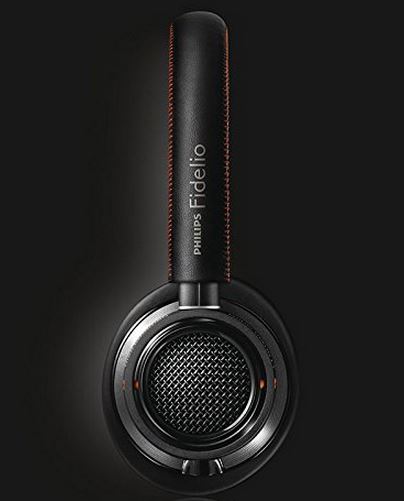 Pre-Tilt Speaker
Philips took special consideration into account when they designed the way that the speakers align with your ear canal. The driver in each each is tilted to a natural angle to direct the sound straight into your ear, without any curvature or misdirection. When sound reflects off of the outer ear, it can sometimes cause distortions that are simply unpleasant, especially to those who are expecting studio quality sound. The pre-tilt speaker design reduces any amount of coloration that can potentially happen with a poor design.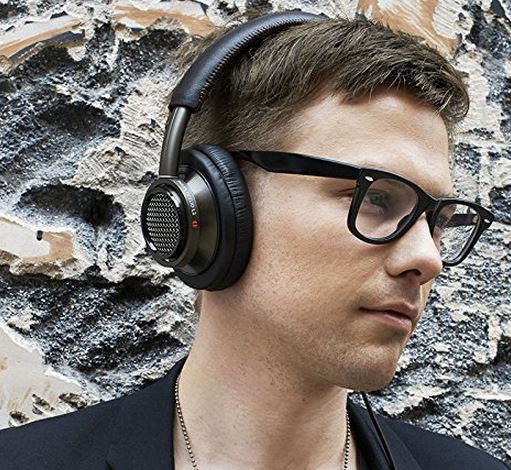 Sleek Look
The overall look and feel is top-notch. Right from un-boxing you'll notice that Philips used high quality materials with real leather, memory foam, and high grade aluminum to give them a solid and valuable construction. They have a black appearance with slight orange highlights in the threading around the head band. Although it's only available in this one style, they look great!
What's Included?
With your purchase of the Philips L2BO/27, there are a few accessories that are included. Two different cables; one standard 3.5 millimeter audio cable, and another audio cable with a mic and pick up button. This is along with a 3.5 to 6.3 millimeter adapter for compatibility with a larger plug. Also, there's a handy storage bag made out of a satin lined material to provide a comfortable and safe place to store the headphones when they're not in use.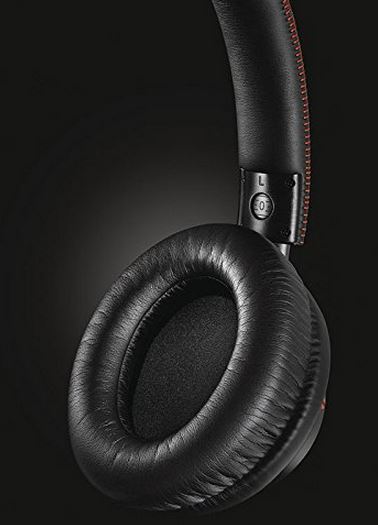 Overall Thoughts
Incredible comfort and out of this world audio quality are both achieved with the Philips L2BO/27 Fidelio High Fidelity Headphones. With one listen, you'll likely fall in love with the sound and tunes they provide. Although they're a bit expensive for some, those who are serious about their music won't likely have anything bad to say. The comfort is bar none and crafted with the right amount of memory foam to provide a cozy listening experience that never gets tiring. Overall, we love them and wouldn't hesitate to recommend them to any serious audio-connoisseur.
Note: At no extra cost to you, we may earn a commission for purchases using our links. Learn more.