Every day, somebody is inventing some kind of new smart-home device. Because being able to do things by simply pressing a button is pretty handy. And being able to set other tasks on timers can be just as useful. The more tasks you can take off your hands, the better, right? Especially when it comes to home maintenance.
For a while, automated home maintenance basically just meant devices like the Roomba. But these days, you can find smart speakers, smart lights, smart pool timers, smart window washers, and about a hundred other similar devices. So it was really only a matter of time until someone came along and made some smart blinds.
AXIS Gear – Smart Blinds
AXIS Gear is supposed to be able to save you time and money. How? It's tasked with fully automating whatever preexisting shades, curtains, or blinds that you happen to have in your home. The AXIS Gear is essentially a small motor rigged to pull on chains, and then equipped with a Wi-Fi connection. Whether or not that will make you save time and money really depends on your unique installation circumstances, though.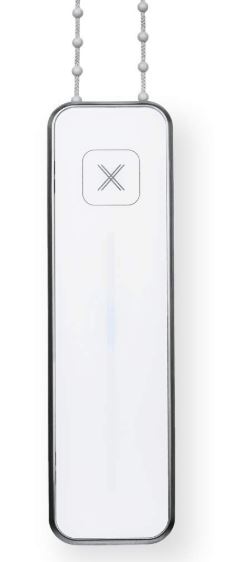 Because it allows you to maintain control over your blinds in a number of ways. The first way is the touch strip controls. The control interface is pretty straightforward, so you don't need to bother memorizing a bunch of buttons. The second way you can maintain control is using their app, which is free. That makes managing your smart blinds about as simple as managing any other kind of smart device.
Because of nothing else, it's supposed to be elegant. It's supposed to be easy to install, easy to use, and reliable to the point that you don't have to think twice about whether or not it can handle the job. It achieves most of those objectives, though as always, there are a few sticky details that you have to contend with.
Design & Layout
The AXIS Gear Smart Blinds measure 6.5 x 1.8 x 1.7 inches, and weighs just under 3lbs. The slight heftiness to the device is due to the fact the motor inside needs to be reasonably strong in order to do what it's intended to do. And strong it is. Even for people who are trying to haul heavier curtains or blinds made from thicker and denser materials, this thing has the guts to pull them along with gusto.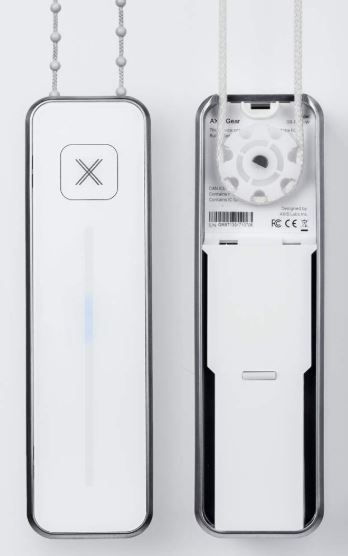 Part of the reason why seems to be the highly specific design of the motor. It's intended to move beaded chains with great precision. So you might think that would make installation a bit more difficult, since you're integrating blinds with a somewhat sophisticated device. But actually installing the AXIS Gear isn't that tough. You pretty much just pop it into place, though we'll take a closer look at that in a moment.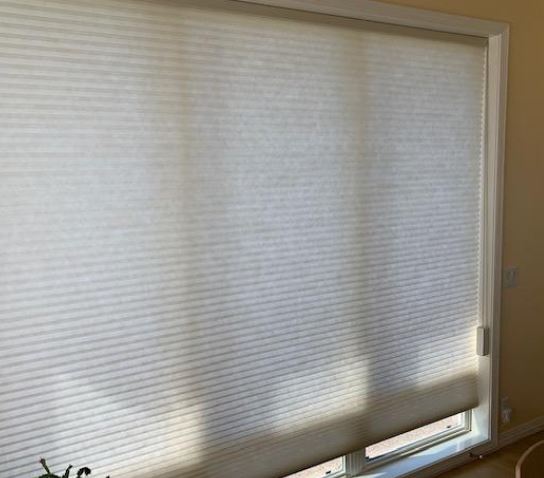 Turning to the device itself, the user interface is so simple that it almost loops back around to becoming complicated again. Because from a glance, it looks like there's only one button on the interface – a large X button positioned near the top of the unit. However, just beneath that is an elongated strip control, allowing you to run your finger up and down the unit to manually adjust your blinds. Once you get oriented, opening or closing your blinds with this system is actually smoother than pulling on a chain. It feels far more high tech and cool to be able to go digital.
Powering the Smart Blinds
Since there aren't any power cables running to this thing, you might start to wonder how it's powered. As it turns out, they've gone with an internal battery that uses a solar panel. There are also some backup AA batteries you can shove inside. That way, most of the time, you're likely able to get your power from the sun. But you're still not out of luck otherwise.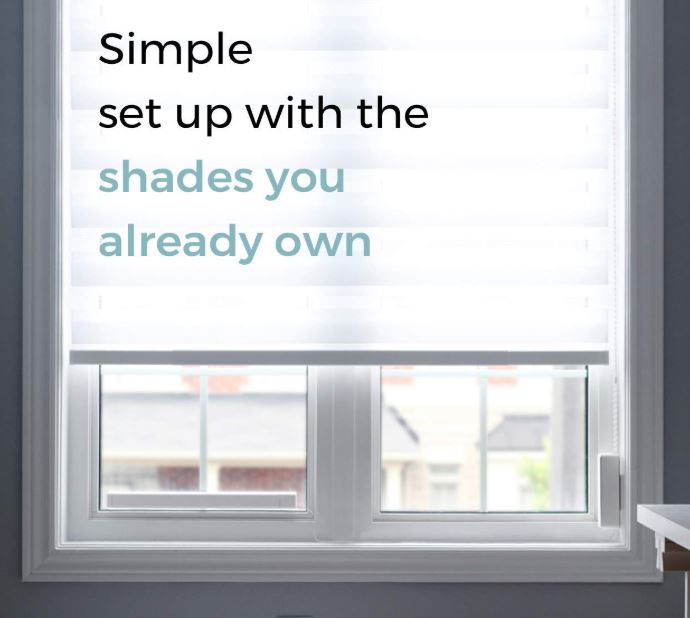 Notably, if the window you're using doesn't get a reasonable amount of sunlight, then you'll be reliant entirely on the batteries. And that's not necessarily a bad thing, provided that you're only planning on adjusting the blinds once or twice per day. When you've got a window that's getting light at least for part of the day, you can expect to draw enough power to be able to haul around your curtains once or twice without having to dip into the AA battery stores.
But for people who are making more complicated adjustment schedules, or are opening and closing their blinds with greater regularity, you're going to end up chewing through those AA batteries. You might end up replacing them two or three times per year, again depending on how often you're making adjustments.
Installation Process
Because there's a solar element to their design, that does add one more element to the installation process. Though that makes things slightly more complicated, it's usually nothing that can't be overcome with some planning. Apart from the initial planning of deciding which windows you might want to use, the installation takes about five minutes.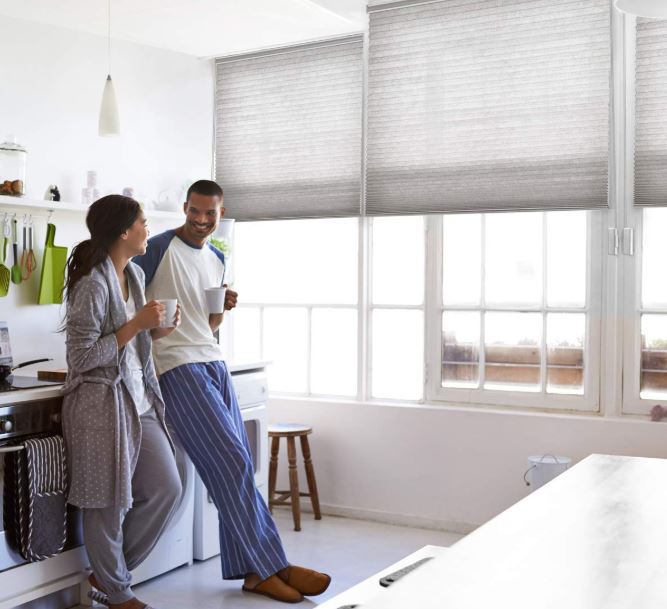 You can likely do it by yourself, as well. Because you basically just have to find the chain for your blinds, and then pop open the front of the chassis on the AXIS Gear. It's designed to pop on and off as needed. Inside the unit, you'll find a simple round roller track. The track is made for window shades, compatible with basically any beaded chain, no matter if it's a plastic chain or a metal chain.
You just place the chain on that track, and then snap the unit shut again. You don't even have to think about the different directions that the cable moves while adjusting it, or otherwise think about the positioning of the unit itself. You can pretty much get through the installation in about five minutes.
Setting up the hardware is quite simple, taking care of the software end of things is just a tad more complex. At least, depending on how applied you want the installation to be. Notably, AXIS' Gear is also compatible with ZigBee equipped smart-hubs. Because this device operates with a wireless connection, you do have to give some consideration to its placement. However, you don't actually need the device to be on a wireless network if you're able to take advantage of ZigBee.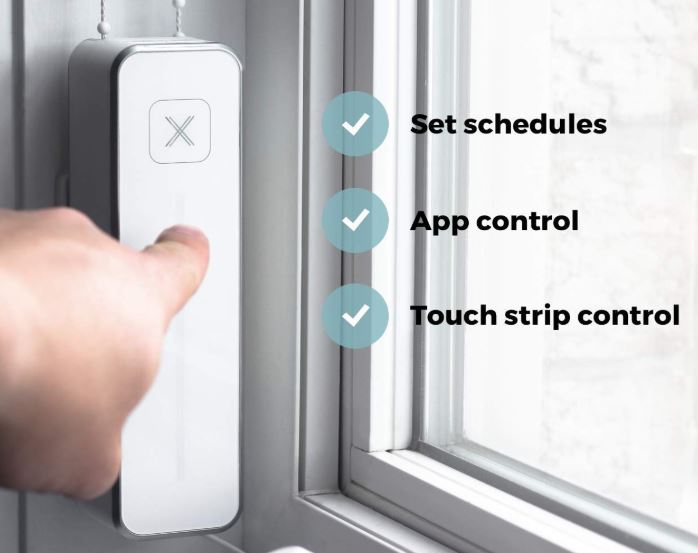 Being equipped with ZigBee makes integrating them into your smart-home that much easier. It's basically an alternative for Wi-Fi and Bluetooth connections, which is more suitable for devices that don't require tons of bandwidth. So for devices like smartphone sensors, which may only need to send a very short message in order to initiate some intended command.
So running ZigBee allows you to get around point to point communication as well, which is like Bluetooth connections. Instead, it works more like a small mesh network, which allows it to interact with other devices. For instance, you might have them open your blinds if your house gets above a certain temperature. You'd just need to get a thermometer in your home with ZigBee enabled, and you could start making those kind of expansions.
App Control
Though it might almost go without saying, installing the app is also quite simple. You can find it on any app store because it's compatible with basically all mobile platforms you might want to run it on.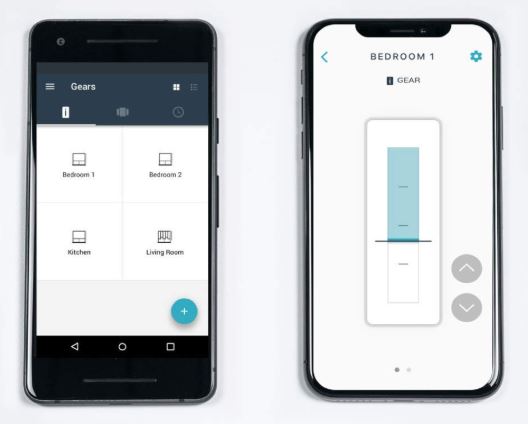 As mentioned earlier, this device allows you to make your blinds self-managed by creating customized schedules and timers. Those timers can stretch across the course of a day, a week, or even a month. Trying to get people to think you're at home? You can flip the blinds open and shut as needed.
The app is pretty intuitive and approachable. They've made it easy to explore, and all the most important functions are pushed towards the front and center of the app. It also doesn't sit in the background of your phone and take a bunch of processing power, it's very efficient at staying out of your way.
Want to try and block out heat in order to cut down on cooling costs? You can block sunlight the moment the sun comes up, and then open the blinds the moment it goes down. You can also lower them to save on heating. The smart integration means you can monitor the share in your home from the app. With the right setup, you could even start using voice controls. Though those kinds of extras aren't included with the AXIS Gear Smart Blinds.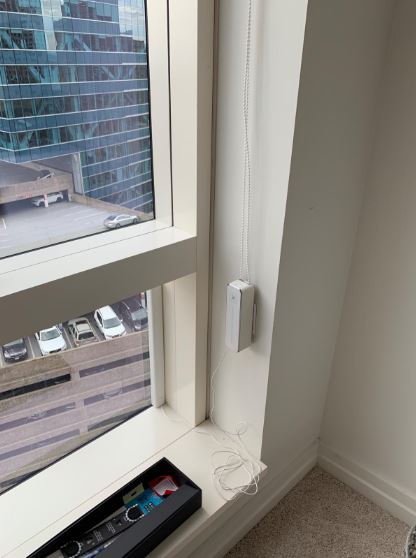 Other Considerations
The chain needs to be looped, so one side being pulled causes the other to be affected as well. If the chain is not looped, this system will not work for you. You can also only have one bead per chain, not one of those awkward two-bead strings.
In addition to the installation guide, AXIS Gear runs a YouTube channel where you can watch the installation process if you need assistance. They also have a neat demonstration video that shows how they can lift some pretty heavy weights. So even if you have some heavier blackout roller shades or heavier curtains, you most likely won't have to worry about their weight. Though that might be different if you were trying to adjust some giant theater curtains.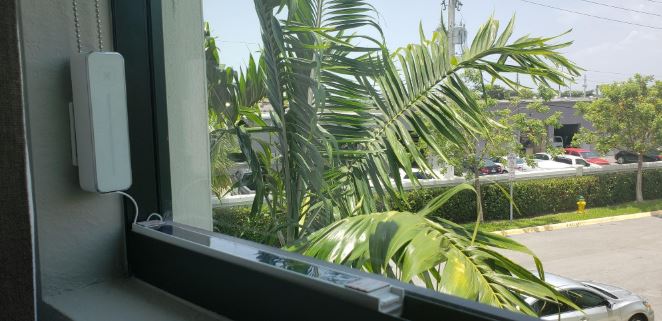 Who Should Choose AXIS Gear – Smart Blinds?
The AXIS Gear Smart Blinds might be used for vertical blinds, cellular shades, roller shades, zebra blinds, and other common types of looped/beaded chains. When it comes to compatibility, you aren't going to find many exceptions. Which makes these pretty approachable out of the gate.
But when you start to account for the price of this system, it really starts to narrow down and focus who would benefit from it. AXIS Gear Smart Blinds likely makes the most sense for people who are able to take advantage of its solar capacities. Those can really cut down on the amount of power drawn from the AA batteries, making the whole system require a lot less involvement and micromanagement.
And that's really the whole point, isn't it? Trying to allow you to do fewer household tasks, not simply changing what those tasks are. For people who are regularly opening and closing blinds, or would like that process automated while they're not around to do it, these can make a lot of sense.