It seems that since the dawn of time, human beings have sought new ways to enjoy the music they listen to. Otherwise, why would we have so many different types of instruments, sound stages, technologies, arts and styles to not only make music louder and clearer, but more real and immersive to us?
Even the video game industry has seen a ton of innovation and desire for music devices like the Basslet. For example, rumble vibration devices have been developed into handheld controllers and chairs, not to mention 3D sound engineering and virtual reality. That being said, we've come across a lot of gimmicks meanwhile those technologies we've really loved have stayed for the long term, and there are definite reasons for that.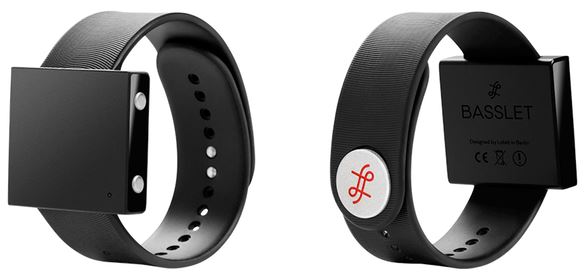 The Basslet's recent Kickstarter campaign shows us not only the extended environments in which we can enjoy our music, but also new ways to experience bass that we may have never tried before. A significant amount of backing has come from people who've used the Basslet and have positive things to say about it, as well as a massive amount of social proof, or testimonials.
Vibration Technology for Your Whole Body
While it's inferred that this subwoofer for your wrist is meant for listening to music or other audio sources, like movies or video games, there's a particular emphasis on how it's meant to feel. In other words, this little subwoofer reverberates through your entire body, and before we go into how the sound appears to be coming from all around you in terms of what your ears sense, it's worth going into some of the other features.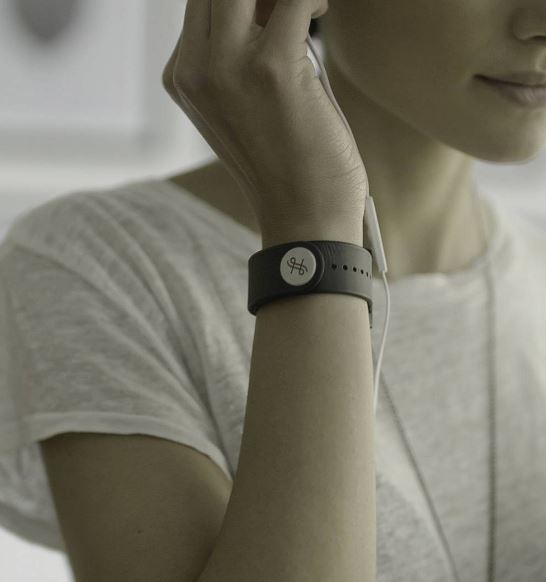 First, realism is one of the most important aspects to gamers and cinema lovers, as is evidenced by the advanced technology beginning to roll out for home theater systems and with new consoles. In this area, the Basslet offers a portable and certainly less expensive option to AV receivers and advanced speakers that can cost many thousands of dollars.
While you don't get the overhead 3D audio engineering, the amount of feedback you get is actually quite impressive.Imagine walking through a battlefield where gunshots and explosions are going off, and you can literally feel the impact of it across your body, and that's a little bit of what it has to offer, in terms of enjoyable realism.
While there are many implications for this, like watching UFC or a Nascar race, it's worth mentioning that it's non-intrusive to the outside environment and is more of a personal experience.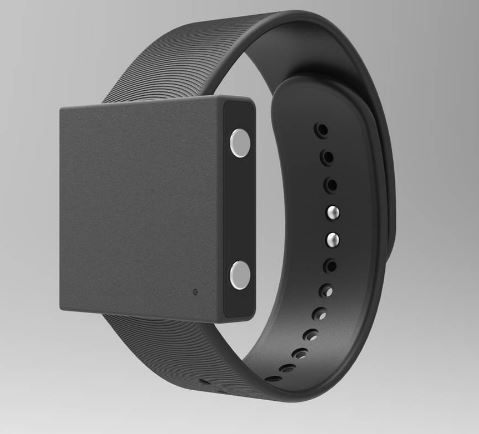 Specialization on the Bass Frequency Spectrum
As their name points out, Lofelt specializes in technology for low frequency audio like bass and ambient sound. The Basslet for example, is capable of producing between the 10 and 250Hz frequency range, so it gets really low and detailed. It's been designed to play these frequencies very clearly and directly as well. It'll also produce a consistent output quality at varying volume levels due to a low latency rating, which is impressive considering how loud it actually is when you experience.
One common question with people who've never tested one out, is how the audio technology works and whether you can actually hear the bass sounds being produced throughout your body. As its Kickstarter campaign says, the Basslet is designed for 'massive sound' for both those simply looking to enjoy their music and professional audio engineers alike, which is a pretty bold statement on the part of its effectiveness.
Apart for their large team of more than 15 people who together have released 20 different technology-related products, Lofelt has partnered with some big names in engineering and manufacturing, including Pegatron, WertelOberfell and Haltian.
While we'll discuss the specific hardware built into it, one of the advantages of using one is that you can accurately monitor the intensity of your bass.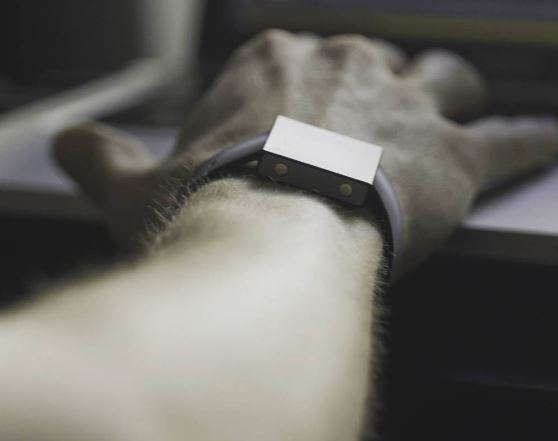 Compact Design for Your Wrist
The Basslet's real practical quality is the fact that it amplifies and expands your listening environment. On the same token it's a mobile device that you keep on your wrist with a 24mm strap. Considering that it measures just 34.4 x 37.5 x 8.7 millimeters and weighs only 34 grams, you can pretty much take it with you anywhere you go. There's also an extra strap available in each package for larger wrists, so it's not limited in terms of size, however either can be replaced by any 24mm strap depending on your size and preferences.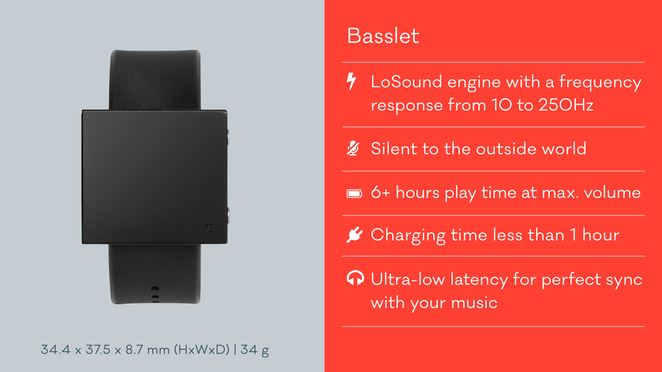 Beyond that, multiple designs were made using different materials, not only to get the look and feel that would get people to want to wear and use it, but also for optimal transfer of vibration. Looking at the actual mechanics, the Basslet uses a proprietary LoSound engine which is responsible for the frequency response range that goes as low as 10Hz.
Also, in order to produce the depth and volume that simulates the boom and woof of a full sized sub, it utilizes fine-tuned magnetic flow transmitters to keep the precision intended by the sound engineers who create your favorite audio tracks. It uses a voice coil design to process and transfer the correct audio to the transmitters. This in turn produces the vibrations that you experience as bass, as if you were in the presence of a 360 degree subwoofer around your body.
All of this is supported by a simple yet strong chassis lined with electronic components, including wireless and magnetic charging technology.
Plug and Play Setup with Rechargeable Battery
The Basslet's performance capabilities are definitely not a letdown and actually provide a unique solution to many different situations. With that being said, it still doesn't answer whether or not it'll be a hassle to use, and how compatible it is with the devices that you use on a daily basis.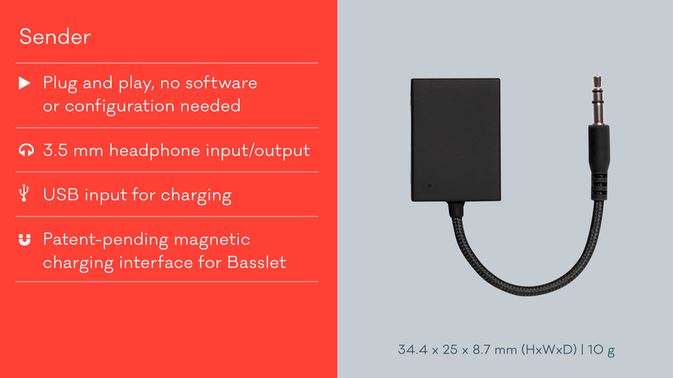 To begin with, it's actually friendly with audio devices because it doesn't require and software or installations, and works pretty much like a pair of headphones, except that it's wireless. It uses a small "sender device" which is essentially a small black box with a short cable that has a standard 3.5mm audio jack at the end, so you can simply plug it in. It also features a 3.5mm audio jack input for use with your regular corded headphones at the same time.
Looking at the sender's performance capabilities, it's enough to mention that there's a straight audio path to the Basslet. This is very important because audio data, especially intricate bass and detailed ambient sound, can lose quality rapidly, even when not transferred wirelessly.
The main reason that the sender component works so well is that it's built specifically for the Basslet. It requires less versatility as something that's meant to connect to an entire universe of devices. Once the sender is plugged in and the Basslet is turned on, it'll automatically begin streaming audio, making it incredibly easy to use. There's also two intensity adjustment buttons located directly on the Basslet for your preference.
Additionally, there's a built-in rechargeable battery that takes about an hour or less to fully charge. It uses a magnetic charging interface built into both the wrist component and the sender.
In terms of access to a power source, there's a USB input built into the sender as well. This gives you the ability to use an adapter and plug directly into an electric output or simply use your laptop.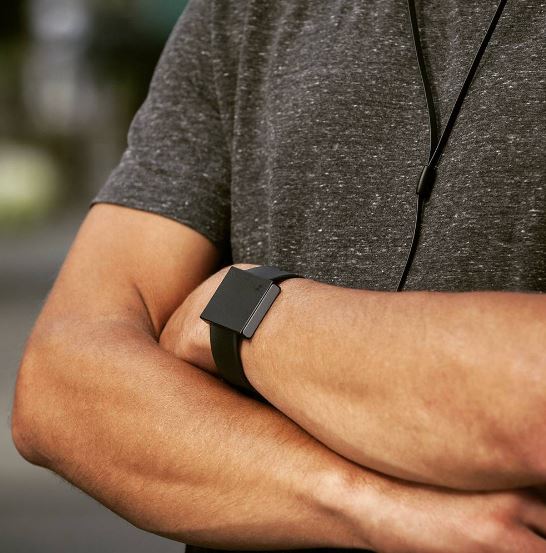 Comfort and Style
Wearing an advanced electronic component like this doesn't seem so out of the ordinary, considering the advent of smart watches and other similar devices. The Basslet is very congruent with that sentiment not just because it's so compact and light weight, but also because the wrist strap included is soft yet very secure. The Basslet is a solitary component that sits on your wrist without any fuss or discomfort.
Its aesthetic design is very simple with soft edges as well as light and dark color options. The included straps feature a soft button with the Lofelt logo on it. There's certainly no worry that it'll stand out in a bad way.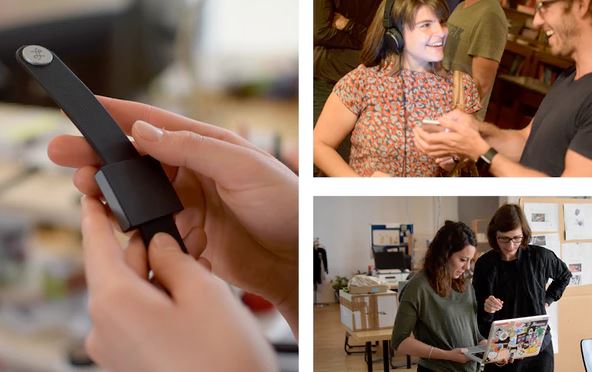 Conclusion
The fact that Lofelt has so many products under their belt is considerable reassurance that they know what they're doing and have come to develop some expertise in the process. Their team includes engineers, designers, marketers, branding experts, industrial and shipping experts among others. Based on the milestones they they've set out for themselves, they should be able to meet demand professionally.
Because they're prepared for a mass release and stand by the quality of their work, you can be fairly confident that you'll get a decent price for this new technology if it's something you're serious about investing in.
They've spent considerable engineering and design hours to ensure that it'll work well for professional users. However, without much competition that can offer what the Basslet does it could be some time before you can enjoy it, if you're not willing to spare the expense for that level of quality on such a specialized audio device.
Meet Derek, "TechGuru," a 34-year-old technology enthusiast with a deep passion for tech innovations. With extensive experience, he specializes in gaming hardware and software, and has expertise in gadgets, custom PCs, and audio.
Besides writing about tech and reviewing new products, Derek enjoys traveling, hiking, and photography. Committed to keeping up with the latest industry trends, he aims to guide readers in making informed tech decisions.