If you're an audiophile, you likely already know the incredible quality that Bang & Olufsen is famous for. Sure, their audio-products are some of the most expensive, but they're typically leading the way with hi-fidelity sound and lasting quality. As a reputable manufacturer that's been around for the past several decades, they've gained quite the following.
With their latest release, the Beolit 17, it's set to deliver what B&O is famous for, with a revamp of their popular Beolit 15. It's a portable speaker with improvements all across the board – better materials, more power and an added battery life. But is it really all that great? We went hands-on and in-depth to see exactly what it has to offer and how it performs. Let's take a closer look.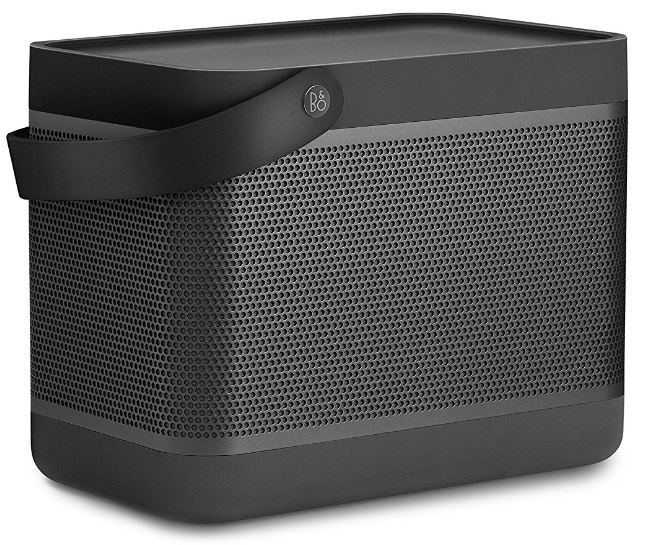 Design and Look
As with any Bang & Olufsen speaker, you can tell that they went for a unique yet minimalist feel. Intricately designed by Cecilie Manz, the Beolit 17 is comprised of an incredibly strong polymer that can easily withstand daily use, and cleanly accented with an anodized pearl-blasted aluminum grill. In addition, there's a built-in leather handle that gives you an easy way to carry it, while adding a nice element of contrast.
Measuring 9.05 x 7.4 x 5.3 inches and weighing in at 5.7 lbs, it's slightly more lightweight than the Beolit 15, but with the exact same dimensions. Overall, the speaker has a very solid and high-end quality feel to it. Sure, it's not the most portable or most compact, but we think that a sacrifice in its size is worth better quality acoustics.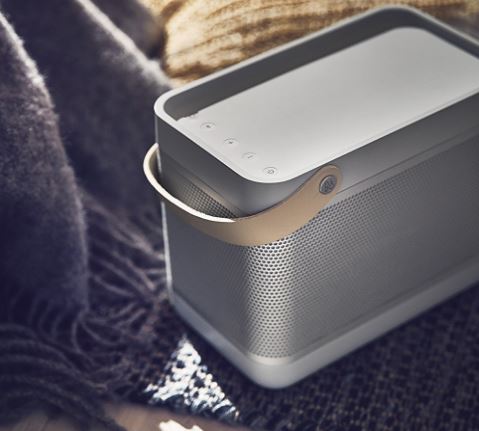 Sound Quality
Sound quality is likely the number one reason that so many audiophiles are big fans of Bang & Olufsen. They never seem to compromise anything for the sound and most people can truly appreciate that. With the Beolit 17, it seems that no sacrifices were made and the inclusion of their very own True360 Sound Technology is very exciting.
True360 Sound Technology was introduced back in 2014 when B&O released the world's first omni-directional sound solution for a single, flat speaker – the A2. It emits sound in all directions, rather just in front of the speaker. Designed to fill up a room with sound in all directions, we think the True360 sound is one of the best features. Rather than worrying about placing it in a specific position, you can expect rich and crisp sound in all directions.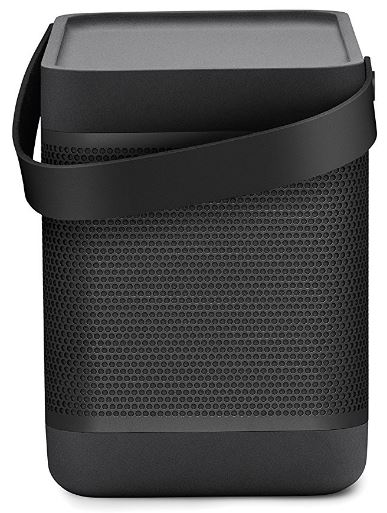 As far as the actual sound quality – there's everything to love and not much to complain about. Utilizing two 35 watt class D amplifiers that can be cranked all the way up to a peak power of 240 watts (2 x 120 watts). In addition, there's one 5.5″ long-strong full-range driver, two 4″ passive bass radiators and three 1.5″ mid-tweeters. This combination gives the speaker the ability to emit incredible quality acoustics with a healthy amount of bass.
We tested the Beolit 17 with a variety of music from a wide range of different genres. Country, rock, classical and R&B all sounded impeccable. We never once noticed any hint of distortion or unwanted impedance. It has the harmonious ability to emit high-end, studio-grade sounds that most audiophiles crave. We were really impressed with the amount of depth it seemed to have – never any hollow sounds that you might experience with a number of different budget-friendly options.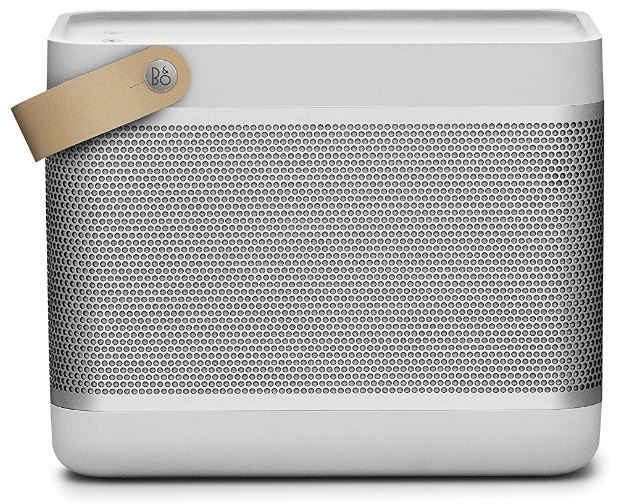 Connectivity
Most famously touted as a wireless speaker, the Beolit 17 utilizes Bluetooth 4.2. This means that you're able to pair it with virtually any Bluetooth-enabled device for full wireless connectivity. Although limited to about 33 feet, the wireless feature is essential for ease of use and portability.
To connect wirelessly, simply turn on the speaker and it'll automatically go into "pairing mode". At this time, make sure your smartphone or tablet have Bluetooth enabled. Next, actively scroll through the available Bluetooth connections and you should see the Beolit 17 appear. Select it and give it a couple of seconds to configure. Once completed, you're given the freedom to play any audio-track without being tethered to a cable or wire.
Alternatively, there's always the option to connect with the included 3.5mm line-in cable. Simply manually plug it into the auxiliary port and you can enjoy the speaker even when the battery is depleted. Additionally, this gives you the freedom to connect older music devices that may not be supported by Bluetooth.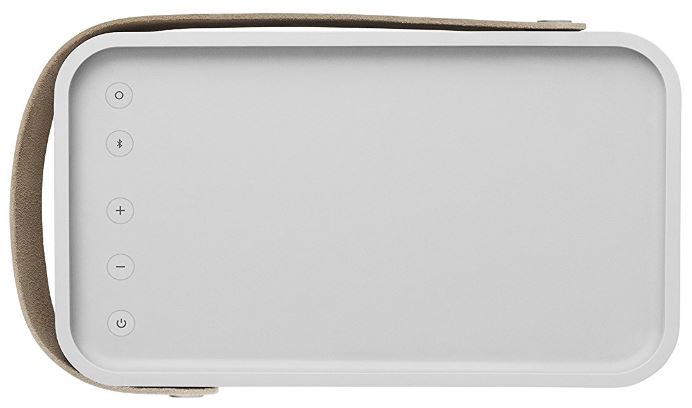 Battery and Charging
Equipped with a 7.4V 2200 mAh lithium ion battery, listeners are able to enjoy as much as 24 hours of continuous playback under ideal conditions. There are a few variables involved here such as volume, ambient temperature, how often you pause or play your tunes, etc. However, we typically experienced anywhere between 20 and 22 hours under most circumstances. Quite impressive if you ask us, and definitely enough capacity for extended listening sessions.
One of the only downsides to having an integrated battery is keeping it charged. Luckily, B&O included in/out USB-C for the quickest charge possible (up to 3A). This doubles to give you the ability to use the speaker as a power bank to charge up your smartphone or tablet on the go at a rate of 500 mAh. This type of connection offers a full charge time of approximately 2.5 hours, which is quite fast for the battery to go from empty to full.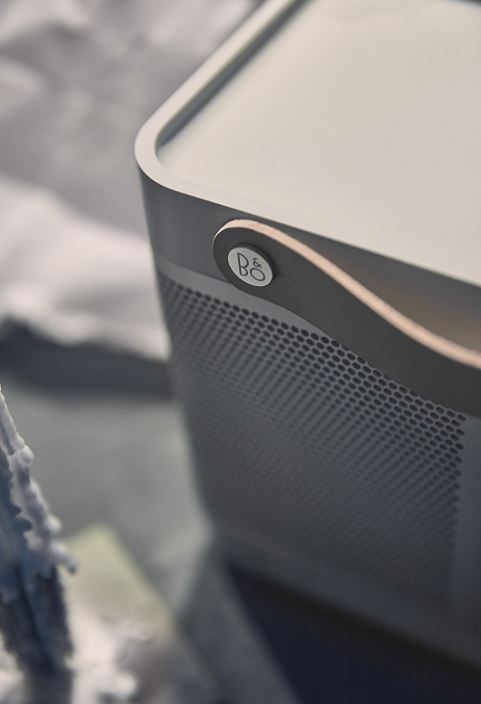 Beoplay App
One of the most sought after and attractive features of the Beolit 17 is its ability to tie directly into the popular Beoplay app. It's a free mobile app that lets you manually adjust the EQ so the sound is exactly to your liking. It also lets you intelligently customize the "one touch" button that's located on the top. This button can be programmed to any specific task that you'd like. Most popularly, setting an alarm and assigning it to snooze or deactivate it completely. Alternatively, you can set it to play the last track or use it as play/pause button.
The app is a definite bonus and it's nice to see that B&O gives the listener more freedom to adjust the sound as desired. Most Bluetooth speakers have nothing similar to this. You're often left with keeping it at a standard level without any adjustments.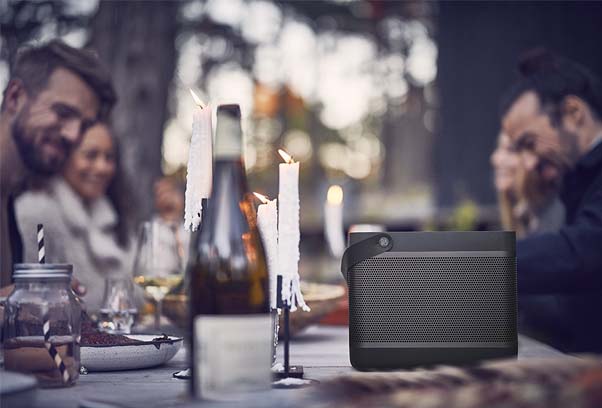 Disadvantages
The most obvious downside to owning the Beolit 17 is the price tag. There's really no other way to put it – it's expensive. But if you're used to paying Bang & Olufsen's premium price-tags, it's actually $100 cheaper than its predecessor, the Beolit 15. We're pretty sure B&O did this as a marketing ploy to capture a wider audience. However, the steep up-front price can be a turn-off for some.
While the speaker itself looks incredible, it probably won't hold up that well in outdoor conditions. It'll work well underneath a covered, clean porch or patio, but we wouldn't recommend taking it too far from home. Although it's built with high-quality materials, it isn't sealed for moisture or dust particles.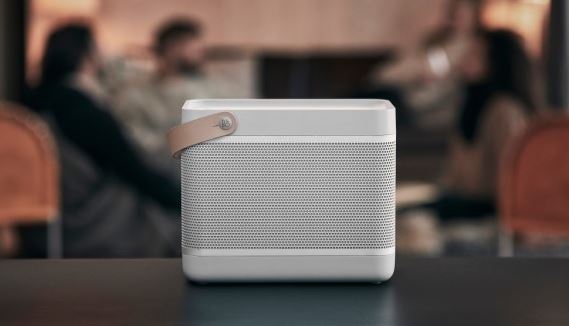 Final Thoughts
It's been a fairly busy year for Bang & Olufsen so far. With a slew of new-releases, the B&O Play Beolit 17 sets to be one of the most popular choices. It's sleek in design with a minimalist look, but the internal components truly make it shine. We're really big fans of its appearance, but the sound quality makes it a winner. We didn't notice a massive sound-difference between the Beolit 15 and 17, but it comes in at a price point that's $100 less expensive.
The inclusion of the Beoplay app opens up a new realm of enjoyment for many. Having the ability to fine tune and tweak your sound to your desired preferences is awesome. Especially through an app that's tied into such a high-end speaker.
If you're still unsure about the 17 and want to explore your options a bit more, be sure to checkout the Beoplay M5. Although it's slightly more costly, it has much more power as it's more ideal for a home-only speaker.