Smartphones are great for keeping you connected to the world. At least until a mountain range gets in the way, or until you're wandering off the beaten path. Suddenly cell reception is a distant memory, and it begins to seem like the quickest way to send messages might be smoke-signal or carrier-pigeon.
Satellite messengers solve that problem by keeping you on the grid even when you're off the map. You can use them to help track your journey with altimeter and GPS features. You can use them to get help in case of an emergency, to keep in contact with loved ones, or just let the world know you're doing okay.
Choosing a 2-Way Satellite Messenger
Finding the right satellite messenger is no more difficult than matching up your unique needs with the right product. A good place to get started is by looking at durability. An operational satellite messenger can be a matter of life and death, or at least grave inconvenience. You may not need an invulnerable device, but you should expect a few basic rugged features for any electronics that you're taking outdoors. Waterproof and dustproof protection is a good place to start.
Portability and Features
Another critical feature is portability. A 2-way satellite messenger isn't going to do you any good if it's the size of a desktop radio. And when every single ounce you're carrying counts, you're going to be thinking about weight. Fortunately, most 2-way satellite messengers are quite small and lightweight.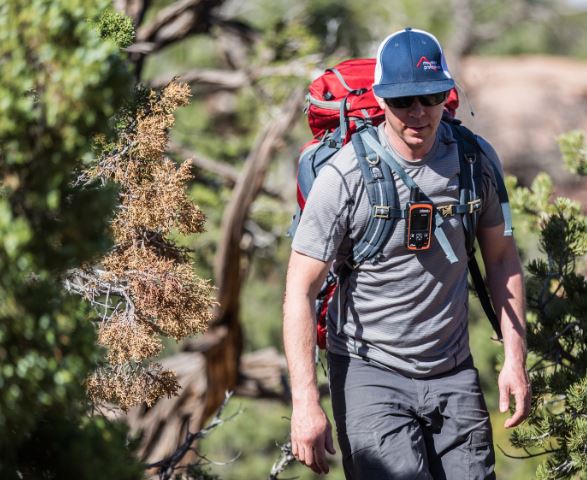 But there does tend to be a correlation between their size and feature set, with larger and heavier messengers generally being able to provide more advanced features. For example, many 2-way satellite messengers have navigation aids, altimeters, onboard mapping, and so forth. These allow you to track your journey, create an online map of your adventure for others to follow, and share that map in real time. Some services even allow you to automatically post updates to Twitter and Facebook, including a detailed GPS location.
Battery Power
Battery life largely depends on the tracking interval you set on the messenger, which determines how often your device will report GPS coordinates. Checking messages frequently will drain your life quickly. The less often you're using the messenger, the longer you can expect the battery to last. You can typically stretch battery life on a 2-way messenger by threefold if you use 60 minute intervals instead of 10 minute intervals.
But extreme temperatures, both hot and cold, can upset battery life. Clear line of sight with satellites will improve the battery life, poor line of sight will hurt it. A cool day in an open field is easier on the battery than a freezing cave. Connecting to other devices, like your phone, will further decrease battery life.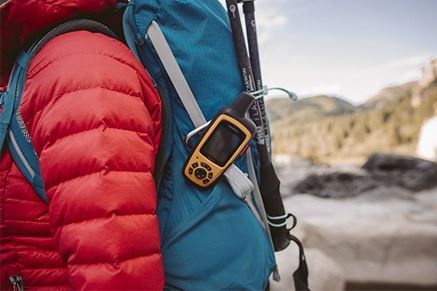 Satellite Subscription Plans
Like with a smartphone, satellite messengers require you pay some form of subscription fee for continued to use the satellite network. And like with any smartphone, you're going to find different subscription plans and coverage options. It's important to pay attention to the details of each plan to avoid surprise fees, and understand whether or not you'll end up having to sign a contract.
Safety and Sharing Features
Any 2-way satellite messenger should be able to send out an SOS. But satellite messengers with full sets of features may allow you to stay in contact with emergency services while asking for help. Depending on the type of communication you need, it's possible to reach emergency services, personal contacts, or even someone nearby.
Most devices will have a text-based messenger system where you can send pre-written messages to an email address or cell number at the click of a button. Other kits allow you to compose a message on the spot, or write the message through your smartphone. Obviously it would be great to have every feature at its maximum capacity, but it's important to weigh their costs as well. Most of those costs emerge in the subscription you're paying rather than the unit you select, which is why you need to know what you intend to use your 2-way satellite messenger for before you can make a good choice in selecting one.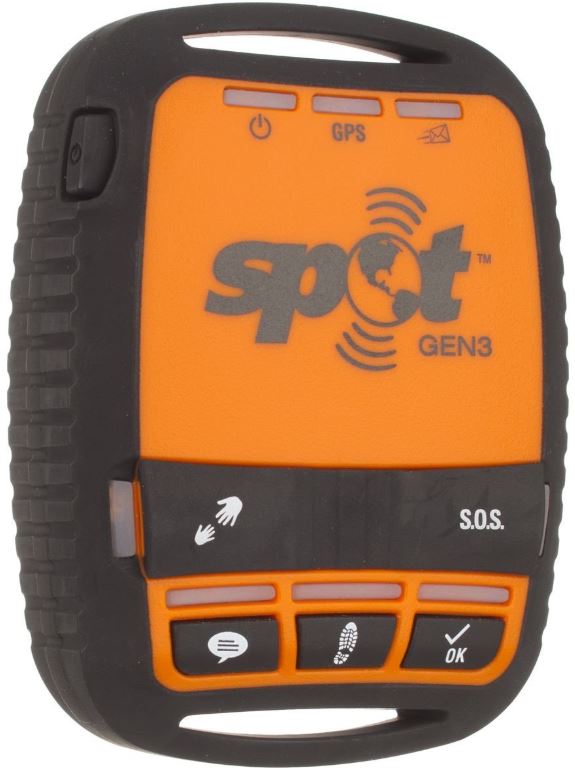 SPOT 3 Satellite GPS Messenger
The SPOT 3 is an essential survivalist tool. It's got an exceptionally tiny build, weighing only 3.5 ounces. Combined with a compact 1 x 2.6 x 3.4-inch build, the SPOT 3 is an easy choice for hunters, survivalists, and anyone else taking a trip into unknown territory. Its bright orange and black design may not win any beauty contests, but the high contrast makes the SPOT 3 easy to spot, and hard to lose.
Build Quality and Functionality
SPOT 3 provides only the essentials. You can send a check-in message to let others know you're okay, a preprogrammed custom message, a request for non-emergency assistance, and a SOS. After you press send, a small green light comes on to confirm your message has been sent. Messages and their recipients need to be preprogrammed online before you take your trip, and there's a limit of 10 contacts you can reach.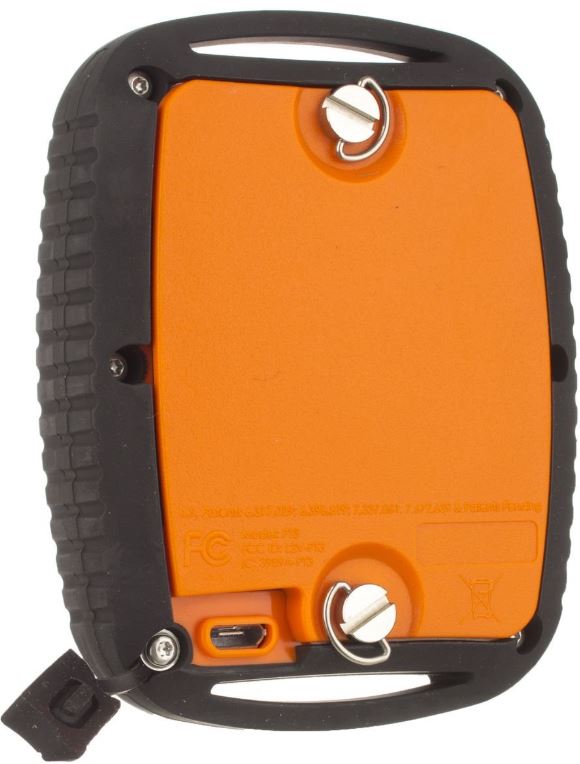 Clearly the SPOT 3 has no problem sending emails or texts. Along the face of the device, its three primary buttons are used for sending text, initiating GPS tracking of the trail you take, and signaling for emergency assistance. Ancillary buttons along the top of the device allow you to check-in and access the other main features. Apart from the basic inclusion of a GPS, the SPOT 3 doesn't have any navigation features worth mentioning.
And it doesn't integrate with smartphones. The SPOT 3 operates with 4 AAA batteries, rechargeable NiMH, or 5-bolt USB line power. That versatility of power options means you can bring power packs of backup batteries along with you, and trade them out while you're on the trail. But take notice the SPOT 3 prefers the use of rechargeable NiMH batteries, and not ordinary alkaline AAA.
While common alkaline batteries will work, you'll get subpar performance. Running with 30-minute tracking intervals, the SPOT 3 has no problem lasting for 2 weeks. You can alter the tracking rate between 5, 10, 30, and 60 minute intervals. For people who need rapid tracking, that's great. And for people who don't, it means you can squeeze even more out of the battery.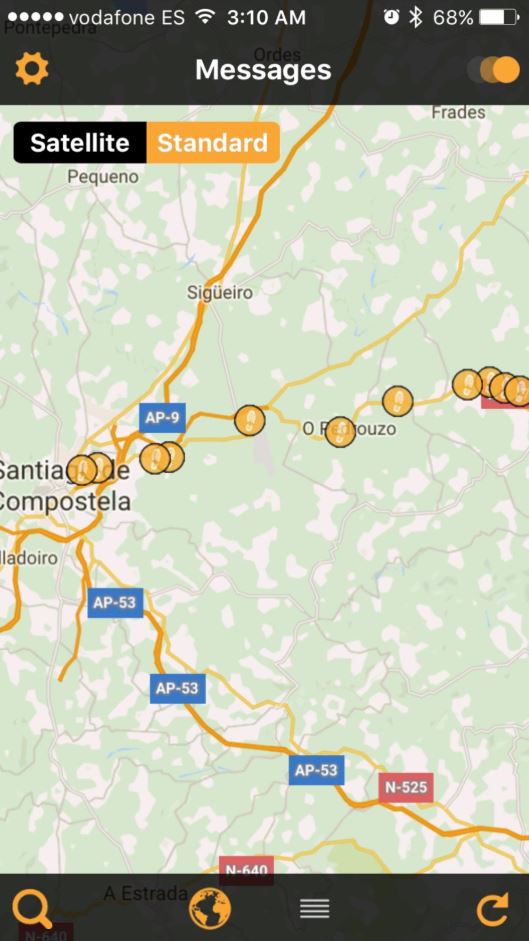 Subscription Plan and Network Availability
SPOT devices use the Globalstar satellite network. It's one of the largest networks, covering nearly all of North America, Europe, and Australia. It also covers parts of South America, Africa, and Northeast Asia.
Joining the network requires a year-long contract in the area of $150, which can be billed monthly or annually. And there are paid options to unlock quicker tracking intervals, up to 2.5 seconds. But it's worth noting there's a $20 activation fee and a $20 annual subscription fee.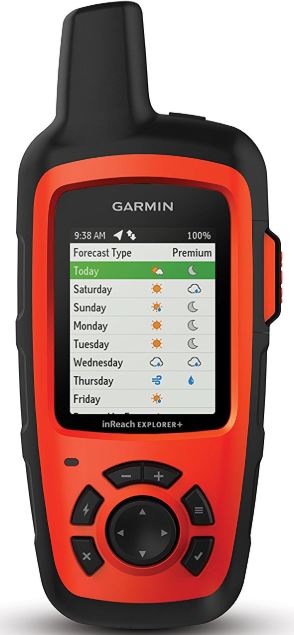 Garmin Inreach Explorer+
The InReach Explorer+ is closer to a fully-loaded satellite messenger. Explorer+ is a fully handheld GPU navigation unit, including topographical maps and the necessary sensors. Within you'll find an accelerometer, altimeter, and all the software support you need to automatically create detailed maps of your journey.
Build Quality and Functionality
The Explorer+ is somewhat small and compact, with a modest 6.5 x 2.7 x 1.5-inch build. It weighs 7.5 ounces with the batteries, which is weight that will only concern a handful of hunters and survivalists.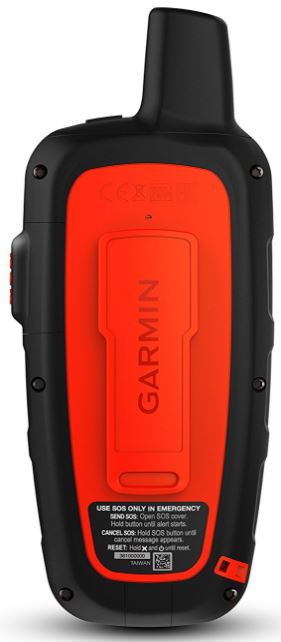 Garmin allows sending preset texts, and messages you've customized ahead of time. You can also type texts on the device itself. There's no built-in keyboard, so typing messages takes time with the InReach Explorer+ feature. Tapping out letters individually, predictive text is the only thing to help you along as you arrow-scroll between the letters of an on-screen keyboard.
If frequent messaging is your intention, you'd want to pair the InReach with a Bluetooth smartphone, and instead compose your texts on Garmin's free app instead of on the physical device. Thankfully, that's quite easy to do with the Explorer+. The two-way messaging capability allows you to communicate with cellphones and email addresses. And the battery life runs about 4 days with 10-minute tracking in intervals in optimal conditions.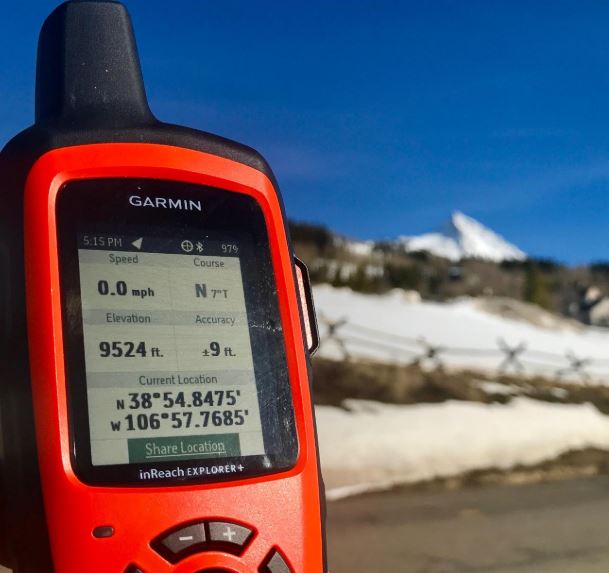 Subscription Plan and Network Availability
Garmin uses Iridium satellite network, which provides 100% coverage of the entire planet. Even if you were trekking through the south pole, you'd find yourself with total coverage.
Garmin has a range of subscription options, available in monthly and annual rates. For barebones safety service, you'll end up paying about $12 monthly. Their most advanced package supports unlimited text, unlimited access to weather services, 2-minute tracking intervals, and so forth. But it also costs close to $80 monthly. Like with Globalstar, you also end up paying an activation fee. The fee varies slightly depending on the plan you select, but is in the ballpark of $20.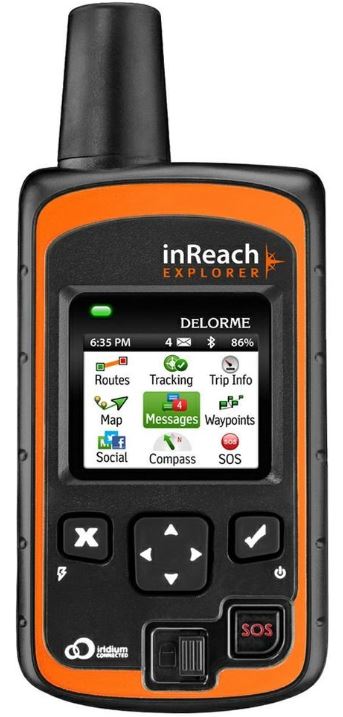 DeLorme InReach Explorer
The DeLorme InReach Explorer has many of the same strengths as the Garmin Explorer+. That's no mistake – DeLorme was absorbed by Garmin, combining the strengths of each company into more comprehensive and competitive products. One of the things DeLorme brought to the table was exceptionally accurate navigational tools, tracking your travel data against NOAA-based charts and maps. That makes the Explorer a great tool for planning an adventure, and then sharing your journey with others.
Build Quality and Functionality
The Explorer lets you create routes, waypoints, see tracks you've taken, and navigate clearly on the on-screen map. You get two-way communication with their 24/7 search and rescue center. It takes seconds to map and view the details of your journey, like your current bearing and destination. In short, the Explorer has great navigational features. That includes a digital compass, altimeter, and accelerometer. These navigation features add about $20 over the base model of the DeLorme InReach Explorer, but they're absolutely worth it.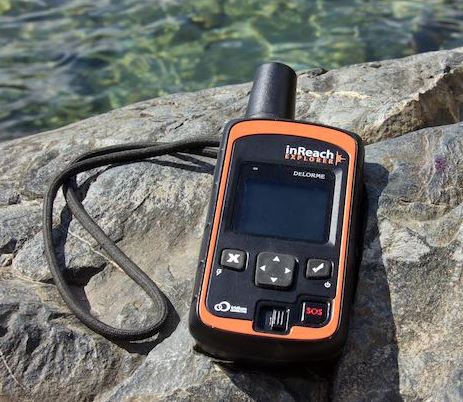 For further two-way communication, you can send 160-character messages which include your GPS coordinates. It's just as easy to message cellphones, email addresses, or post social media site updates. And from a pragmatic point of view, the interactive SOS is incredibly useful of you ever find yourself in need of a rescue center. Like with the Garmin Explorer +, this 2-way satellite messenger can be paired up with the Earthmate app, letting you use a smartphone to adjust InReach features on your mobile device.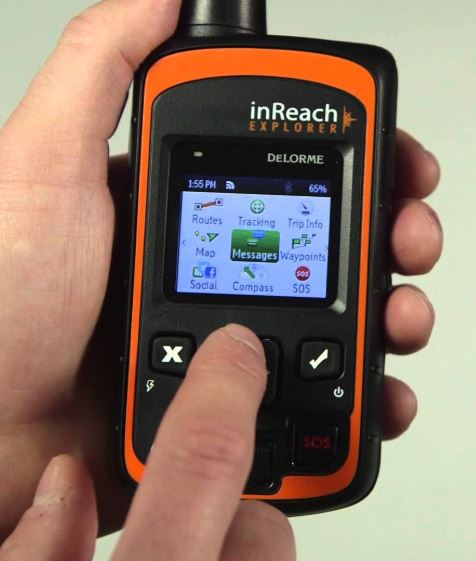 Subscription Plan and Network Availability
Because DeLorme is now a Garmin brand, it uses the same subscription structuring as Garmin's Explorer+. Consequently, it has the same advantages provided by the Iridium satellite network, including global two-way communication. But the range of subscription plan options are somewhat more limited on the DeLorme Explorer. But few people will find the differences noteworthy, as you can still select between GPS location updates ranging between 4-hours and 10 minutes.
Which 2-Way Satellite Messenger Should You Choose?
Making your decision is a matter of weighing priorities. Is battery life your priority? Is portability your biggest concern? Are navigational tools necessary? Do you need something for constant use, or something you'll that you'll only touch for infrequent trips?
The Garmin Inreach Explorer+ is good for someone who needs a fully-loaded 2-way messenger, tracker, and GPS navigation. It can be used literally anywhere on the globe. Explorers of all types will appreciate the navigational features. Its the heaviest device on this list, but it also does the most, and can be especially formidable when paired with a smartphone.
The SPOT 3 is a good choice for the bare essentials. You get SOS and GPS tracking, essential messaging features, and little else. It's small and lightweight, and easily the most budget friendly option if you don't mind the absence of navigational features. The set-and-forget nature of this device makes it a good option for someone who's grabbing a 2-way satellite messenger just for a little piece of mind.
The DeLorme InReach Explorer is a good choice for someone who wants a bigger feature set than offered by the SPOT 3, but doesn't want the all the bells and whistles of the Explorer+. It's a split between cost effective and feature-rich. And it uses the same satellite network, so you end up with much of the same coverage as the top-shelf Explorer+ in either case.
Meet Derek, "TechGuru," a 34-year-old technology enthusiast with a deep passion for tech innovations. With extensive experience, he specializes in gaming hardware and software, and has expertise in gadgets, custom PCs, and audio.
Besides writing about tech and reviewing new products, Derek enjoys traveling, hiking, and photography. Committed to keeping up with the latest industry trends, he aims to guide readers in making informed tech decisions.