For serious console gamers, there's no better choice than the PlayStation 4 or the Xbox One. Admittedly, the Nintendo Switch is a good system. It has a unique, innovative design and control scheme that's way ahead of its time. But the processing power just doesn't live up to what most modern gamers will expect. For that, you need a truly modern gaming system. And that means a PlayStation 4 or an Xbox One. Both of these systems are essentially mini PCs that are optimized for gaming. You can play any AAA game on the market without any loss in graphics quality or framerate.
We've reviewed several PlayStation 4 and Xbox One accessories, including ultra slim charging systems. But today, we thought we'd address something a little more basic: analog thumb stick grip covers. This begs the obvious question of why you'd want a thumb stick grip cover to begin with. Aren't the originals good enough? For most purposes, they are. If they weren't, Sony and Microsoft would have redesigned them. But they don't always provide as much grip as you'd like. A replacement cover can be a bit more tacky, providing better control. Moreover, thumb sticks are the most high-contact part of your controller. Over time, they eventually wear out. This can create smooth spots that make control difficult.
So, how do you fix smooth spots and avoid getting stupidly killed in Call of Duty or Rainbow Six: Siege? One solution is to replace the entire thumb stick. But this can be invasive, and it might not be ideal for people who aren't adventurous with electronics. A simpler solution is to put some grip covers over the top. Thankfully, this is easier than it sounds. Because the Xbox One and PlayStation 4 use the same thumb sticks, any design will work for both.
Today, we'll be reviewing three of the best analog thumb stick grip covers on the market. They're all worth your time, but each one offers some unique benefits and features. To begin with, we'll review the Grip-iT Analog Stick Covers. These are no-nonsense grip covers that are rubbery and durable, with a fun gecko pattern on the top. Next, we'll be looking at the Carocheri Silicone Joystick Covers. These are slimmer covers that aren't as durable, but are designed to maximize your grip. Finally, we'll examine the Oli & Ode Thumb Stick Grips. These are a 16-pack of textured silicone covers, which provide function along with style. Let's take a closer look!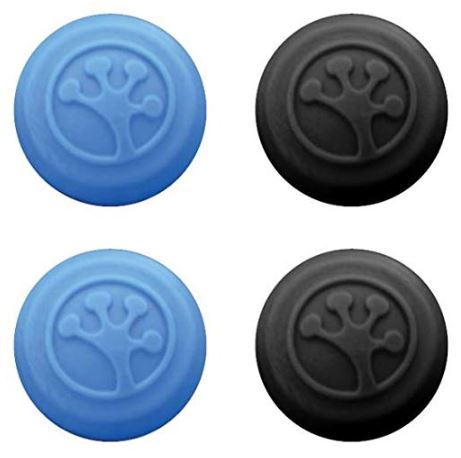 Grip-iT Analog Stick Covers
The Grip-iT Analog Stick Covers are the first choice on our list, and they're also the most affordable. To the casual observer, that might imply that they're the least worthwhile. But if you look a little closer, you'll find that there's a lot of value here. To begin with, at this low price, you only get four thumbstick grips. This compares favorably to the 8 or 16 grips you get from the other two kits on our list. So when you price things out, your price per grip is actually a bit higher.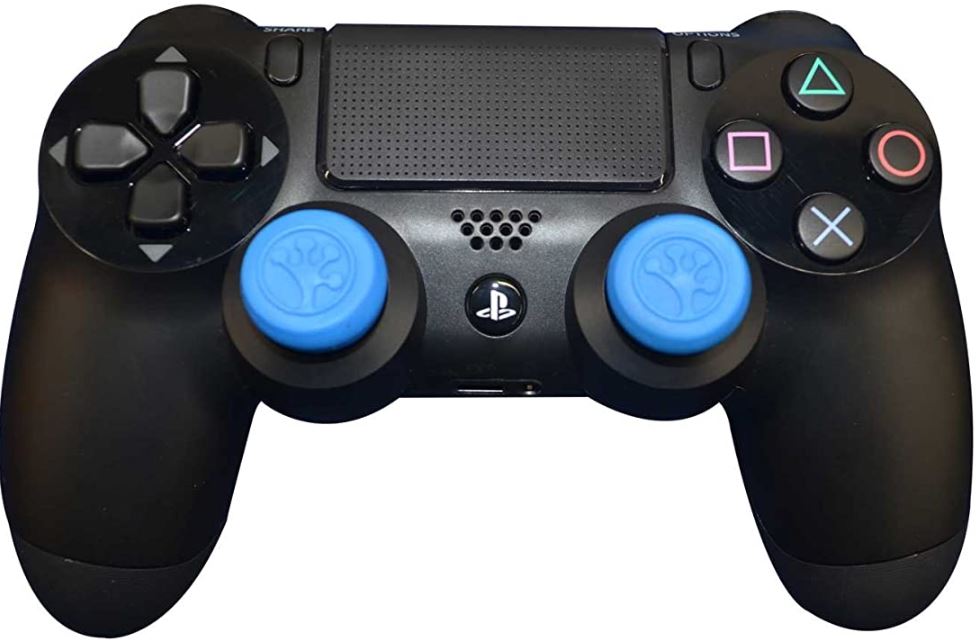 So, what are you getting with this four pack? Two pairs of grips, one blue, one black. The black grips make a slick, relatively seamless replacement for the existing controller grips. The blue grips, on the other hand, offer a splash of color. Regardless of which look you prefer, you're covered – both literally and figuratively. Alternatively, you've got a pair of grip covers for each of your controllers. If you like to game with friends, you can protect both sets of grips.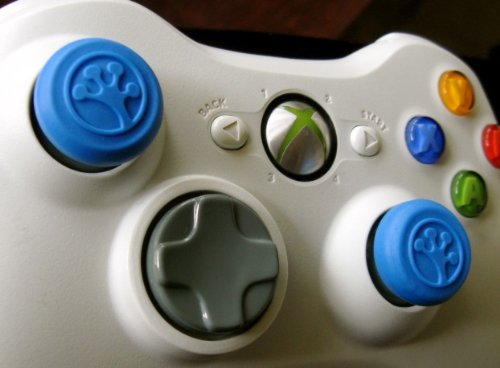 The Grip-iT controllers are manufactured by Total Control, whose mascot is a gecko. This is appropriate, and not because they can get you a 15 percent discount on car insurance. Instead, the logo is a reference to the gecko's famous grip. These little lizards have sticky, suction cup feet that will cling to just about any surface. Like Spider-Man, they can walk across walls and even ceilings. So it's appropriate for a set of thumbstick covers that are about as sticky as they come. Even if you sweat like a pig while you're playing high-intensity games, your thumbs aren't going to slip. The difference is noticeable even if you're covering up functional, stock grips. It's even more noticeable if you're covering old, warn thumb sticks.
The top of each grip features Total Control's gecko foot logo. These logos aren't just there for decoration. They're also there to provide a bit of texture. Around the outside of the logo, there's a little ring that serves as a lip for grabbing onto. All in all, you're looking at an excellent pair of thumb stick grips for any type of game.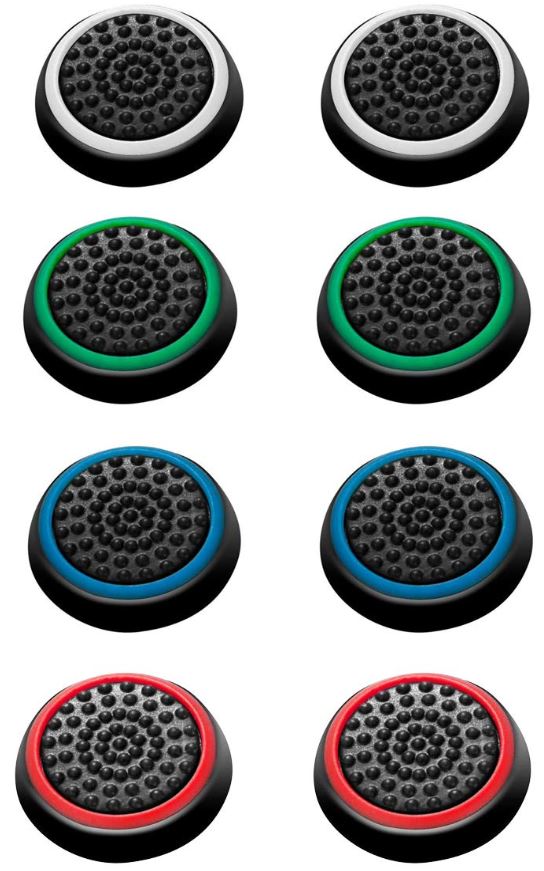 Carocheri Silicone Joystick Covers
In contrast to the last set of thumb stick grips, the Carocheri Silicone Joystick Covers offer a bit more versatility. Instead of a four-pack, you get a pack of eight different grip covers. They're sorted into four different pairs, with four different colored highlights. The highlights are a simple ring around the grip, and they come in white, green, blue, and red. This doesn't just allow you to personalize your look. It's also a great feature if you're trying to distinguish different controllers from each other. Admittedly, split-screen gaming isn't what it used to be. But for some fighting games and party games, it's still a useful feature.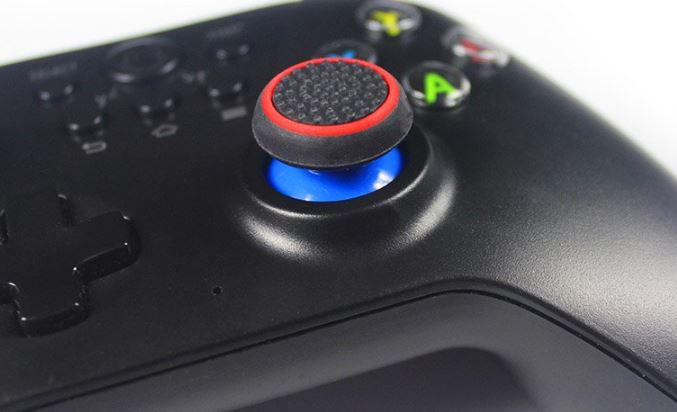 The rest of the grips are plain black, without any other decoration. This allows them to blend seamlessly with your existing thumb sticks. They're manufactured from silicone, rather than rubber, which has certain benefits and drawbacks. To begin with, they're a bit stretchier than rubber grips. This makes them easy to put on and take off, without overstretching or tearing. They're also very tacky. This makes it a breeze to play any kind of game, even games that demand high levels of precision. On the other hand, the silicone construction isn't as durable as plain rubber. It will wear out a bit faster under lots of friction. Then again, you get four sets of grips, so replacing them won't be an issue.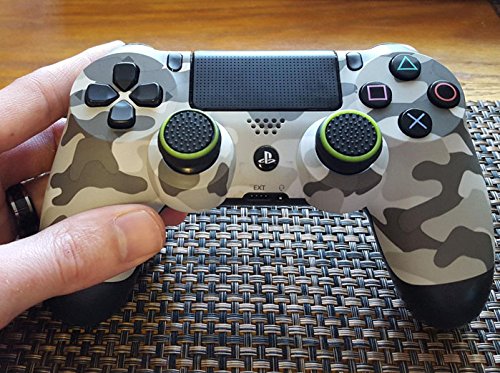 The design is also geared towards maximum friction. On the top of each grip, inside of the ring, there are concentric circles of studs. This provides even better grip, which means you get superior performance. You can use the Carocheri grips to cover your stock thumb sticks, or even cover damaged grips. Either way, you're looking at a great way to improve your stock thumb sticks. Best of all, because they're so stretchy, they're suitable for smaller thumb sticks on older game systems. You can also use them on PlayStation 3, Xbox 360, and Wii U controllers. As a result, you're covered for just about any modern game system, with the exception of the Nintendo Switch.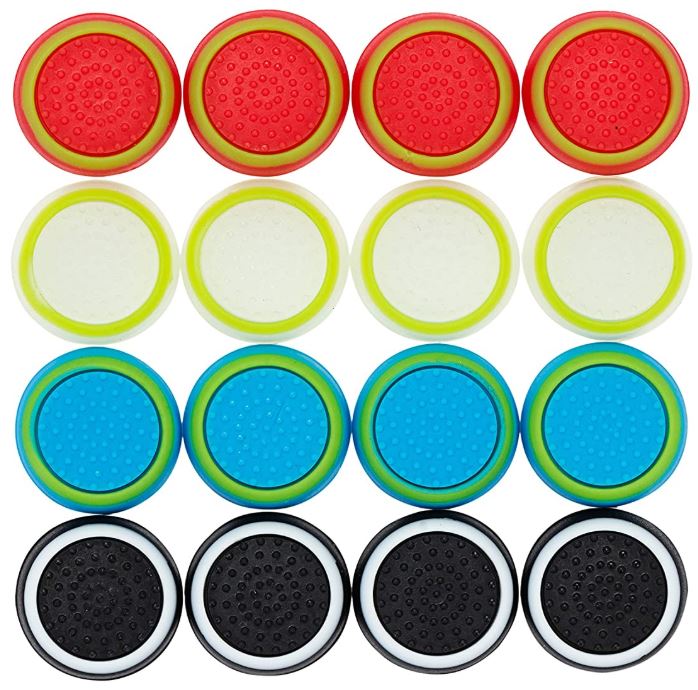 Oli & Ode Thumb Stick Grips
The Oli & Ode Thumb Stick Grips are perhaps the most versatile set of the bunch. They come in a package of a whopping 16 grips, so you've got more than enough to meet your needs. The grips all come in different colors. In fact, there are four sets of four. One set is green on red, another is green on white, and a third is green on blue. The last is white on black, which is the most seamless option. Regardless of your choice, you're looking at plenty of options. And like the Carocheri grips, you can use different colors on different controllers to make them easier to distinguish.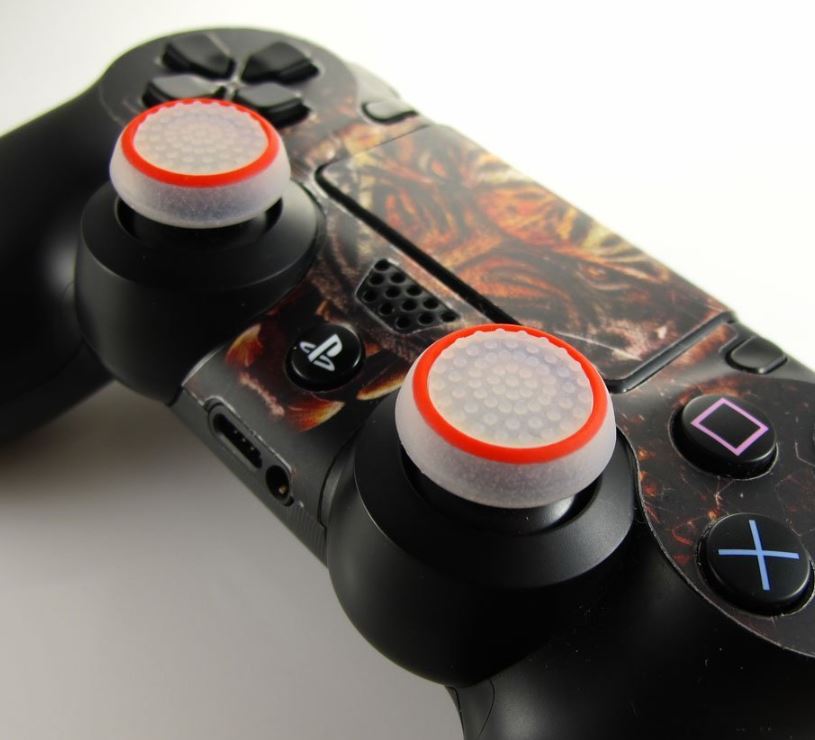 These grips are manufactured from silicone, which makes them exceptionally stretchy. As a result, they're very easy to put on and take off. So if you want to switch colors from day to day, it only takes you a few seconds to make the swap. And because they're so stretchy, the grips are suitable for a wide variety of thumb sticks. Like the Carocheri grips, you can use them with a variety of consoles. But unlike the Carocheri grips, they're even more versatile. Not only can you use them with the PlayStation 3 and Xbox 360, you can use them with the PlayStation 2. So even if your old console's thumb sticks are acting up, you're well-equipped to solve the problem.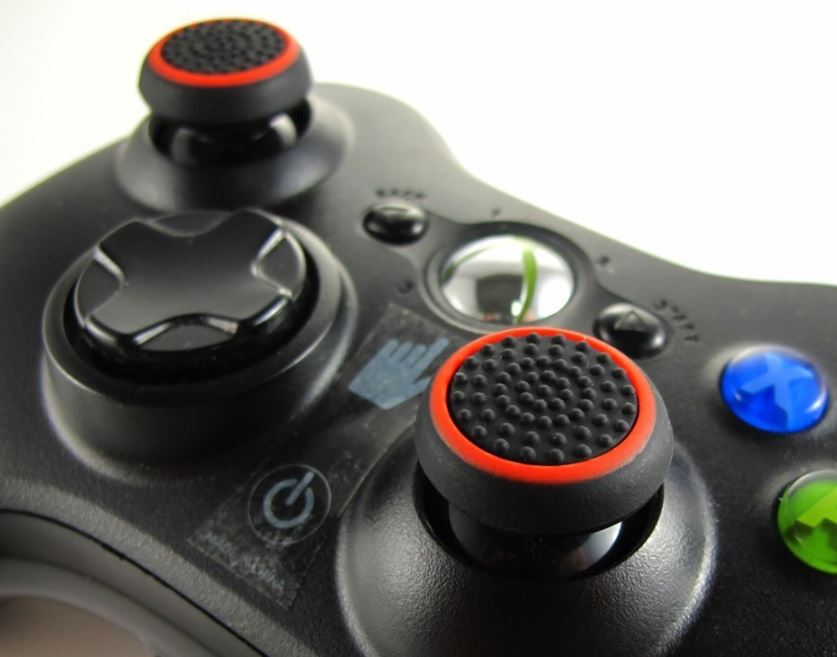 The Oli & Ode grips aren't as durable as the others on our list, but they'll still last for a good while. They're also very tacky. With their textured tops, you won't have to worry about your thumbs losing traction. The colored rings also form a slight ridge. This means you can get plenty of control, even if you like to handle your sticks from the edge. All of this comes in a very affordable set, with a reasonable price for each grip.
Final Verdict
As you can see, all of these thumb stick grips are worth your investment. But there are still some distinctions that might make you prefer one over the other. To begin with, we reviewed the Grip-iT Analog Stick Covers. These covers are the most durable of the bunch, manufactured from rubber instead of silicone. Moreover, they're nice and grippy. You can game for hours without sweat becoming a concern.
The Carocheri Silicone Joystick Covers provide the best balance between value and quality. They're constructed from silicone, and they come in four colors. This makes it easy to distinguish different controllers, even while they're all connected. Moreover, they're exceptionally stretchy, enough to fit a variety of game console thumb sticks. Even better, they provide superior grip with virtually zero slip. All in all, they're a solid choice for modifying multiple controllers.
Last, we looked at the Oli & Ode Thumb Stick Grips. These grips are the cheapest of the bunch on a per-grip basis. Consequently, they're not quite as durable. On the other hand, you get a sixteen-pack, so you've got more than enough to spare. They're still comfortable to use. And while the grip isn't quite as good as the others, it's still better than your stock thumb stick. And with their stretchy design, they're even compatible with the PlayStation 2. This is fantastic for refurbishing even a very old, worn-out controller.