Headsets are one of the first pieces of gear any aviation student will consider purchasing. Flight students who rely on renting or borrowing may find their gear very well-worn, and not always available when it's needed. Although pilots who graduated long ago need no explanation of the kind of qualities aviation headsets can bring to the table, without spending thousands of dollars trying out different sets, it can be difficult to know which brands are worth your time and money.
Even if you know precisely what factors to look for in a headset, you'll find that choosing the right headset can be like choosing the right car. Whether or not the car can get from point A to B isn't always the point. Some people will want to drive an SUV, and other people will want a sedan. Headsets are as much a personal choice as they are a practical one, but they're not the same as everyday headsets.
In terms of practical requirements, aviation headsets have to be built for aviation conditions. The most obvious of which means dealing with changes in altitude. Aviation headsets are specially designed to be ventilated so they don't explode from changes in pressure. They're also built to endure temperature and humidity ranges that you'll see in aviation, and use speaker diaphragms that are made of sturdier materials than what you find for stereo equipment suitable for the surface of the earth.
Aviation headsets need to provide hearing protection from the roar of the engines around you. Protection is sometimes offered in a noise reduction rating figure, as measured in decibels. For instance, a noise reduction rating of 20 dB should indicate that the noise which reaches your ears will be dropped by about 20 decibels.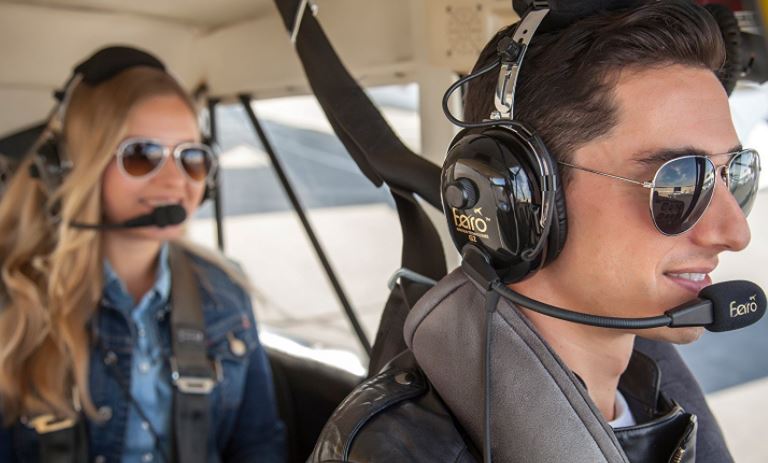 Active and Passive Noise Cancellation
All aviators need to know about both passive and active noise cancellation. Passive noise cancellation involves physically blocking sound with a seal around your ears. For that seal to be effective, it has to be fairly tight against your head. The tight grip is key to the seal physically preventing sound from entering your ears, though it can be a problem for comfort.
By contrast, active noise cancellation involves electronics reading the noise in the cockpit, and canceling it with by creating inverted soundwaves. Imagine taking an air horn and pressing its release button, causing it to scream out with noise. Now take another air horn and place it across from the first, so both horns can blow sound into each other simultaneously. The result of activating both horns isn't doubly loud – it's actually zero sound because the matching waves from each horn cancel each other out. That's essentially the wizardry at work behind active protection.
For choosing the right aviation headset, most pilots will want a headset that can provide a reasonable degree of both passive and active protection. Passive protection can be essential in the case of your batteries dying, or the active protection otherwise becoming unavailable. Active protection can be essential to achieving not only a greater degree hearing protection, but more clarity for communication within the cockpit.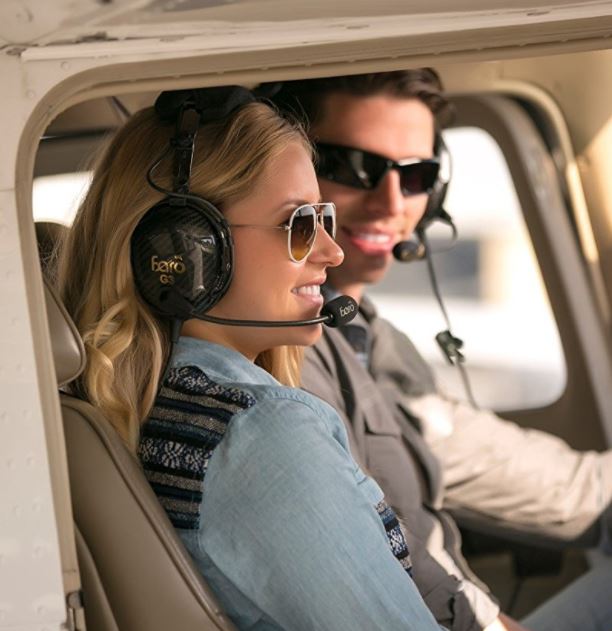 Comparing Protection
Unfortunately, just adding together how many decibels of passive and active protection of a headset offers isn't a good way to accurately understand how much noise is being blocked. If you're comparing lower-tier headsets, dB ratings are a good way to ballpark how much noise the manufacturer believes their product can handle. But in terms of comparing the highest level of hearing protection that you can get from top-tier aviation headsets, the figures are simply to inaccurate.
Manufactures who provide dB ratings are usually offering cancellations figures for idealized laboratory circumstances. Passive protection ratings are flawed are unreliable because there's no standardized test used by the industry, and any such test would evaluate specific conditions that not every pilot endures. Furthermore, when a manufacturer provides an active protection figure, it only indicates a small part of how effective ANR electronics are at fighting specific ranges of sound.
Passive and active block different frequencies of sound in different ways, which means if you were simply comparing on the basis of adding together the two dB figures, you could end up with a headset that was strong on paper, but in practice totally lacked protection for your hearing. In other words, the efficacy of protection isn't something you'll be able to reliably measure based on manufacturer metrics. For an accurate assessment of the kind of protection you'll be getting, there's no substitute for trying headsets yourself. And the next best thing are reviews.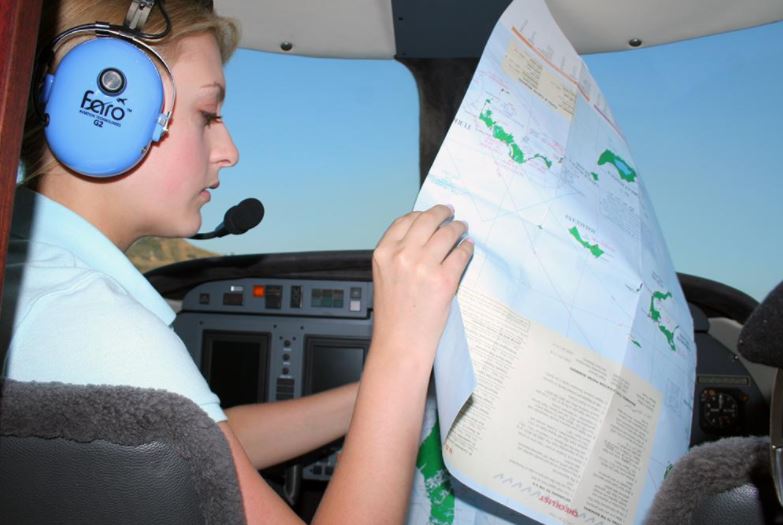 Microphones & Noise Canceling
Microphones are composed of three main types, carbon, electret, dynamic. For the purposes of aviation, the only type worth considering is electret. They're light, small, and work based on a simple design. They use a diaphragm flexed over a plate, sound waves created by your voice cause the diaphragm to vibrate, which translates into electrical signals for someone to listen to. Other types of mics are cheaper, but none of them come close to being suitable to handle the conditions of a cockpit.
Noise canceling is another critical feature for any aviation headset. You don't need the background noise you're protecting your ears against interfering with your transmission. Literally any microphone can be configured to reduce problems with noise, but one of the reasons electret mics are so popular in aviation circles is because they're very effective at noise cancellation.
Comfortable Wear
Passive noise protection means dealing with a tight clamp around your ears to protect you from noise. But precisely how comfortable or uncomfortable that experience is can vary widely from head to head. For the most part, a 90-minute flight lesson isn't going to cause you to be burdened by your headset. But when you're taking a trip across the county, you're going to have to start thinking about how a headset feels after six consecutive hours. Headaches and pain are the result of overly tight, poorly-padded, heavy gripping headsets.
Weight is another thing that some people have more tolerance for than others. Heavier headsets can add considerable strain to your shoulders and neck. Any headset should have some degree of adjustability, but you'll want to know if you can move more than just the headbands. Can you move the mic? Are the ear clamps replaceable to ensure long-term use is possible? The devil's in the details.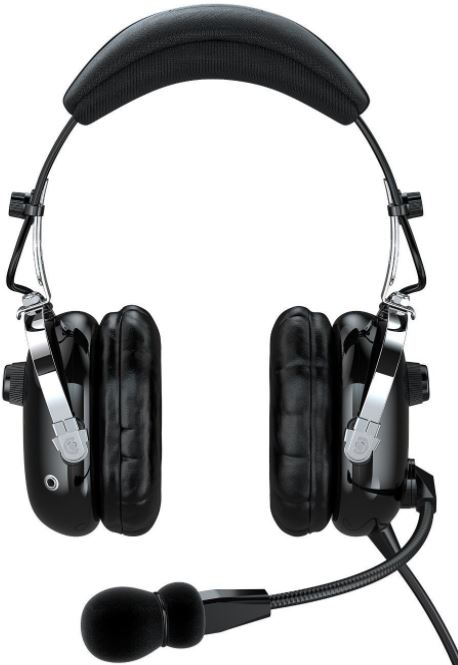 Faro G2 ANR Aviation Headset
Aviation headsets aren't cheap. For microphones and hearing protection that are up to par for cockpit conditions, you need quality materials and matching construction. The result are headsets that can easily cost a thousand dollars or more. The Faro G2 is the best way for casual aviators to get their hands on aviation-tier equipment that's ideal for more casual use.
The Faro G2 uses cushions built from a soft and durable fiber that ensures the headset feels light, is designed to be a universal fit, and includes a fully adjustable mic. It uses an industry-standard electret mic for top-tier noise cancellation and crystal clear communication. Even when you're a few feet from a roaring engine, you won't have to worry about being misheard in the air.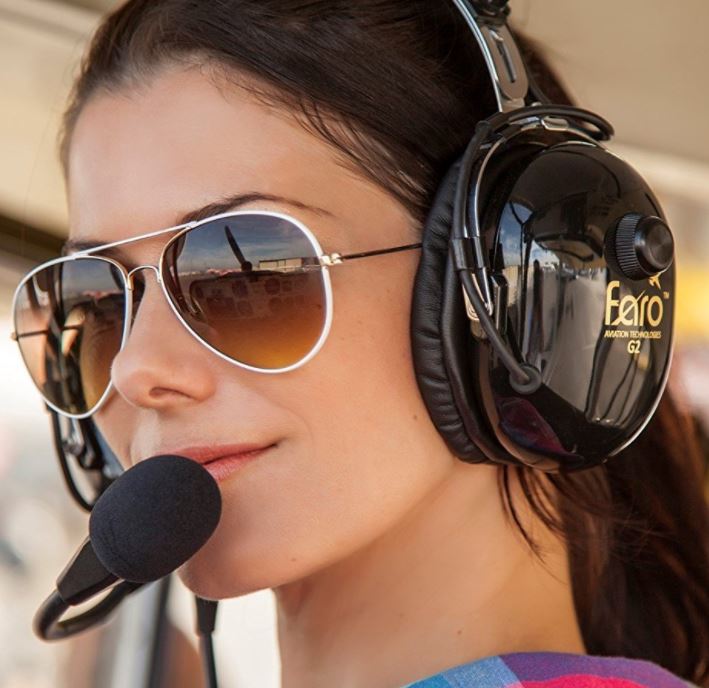 Connections & Comfort
The Faro G2 includes a 3.5mm aux cable you can use to plug into the headset and listen to music, as well as two standard plugs for GA connections. Each headset is inspected before being shipped out, which is why the Faro G2 can offer a 3-year warranty with full coverage for accidental damage, and offer lifetime wear-and-tear protection. The total weight of this headset is 1.25 lbs., making it moderately lightweight for a comfortable long-term wear.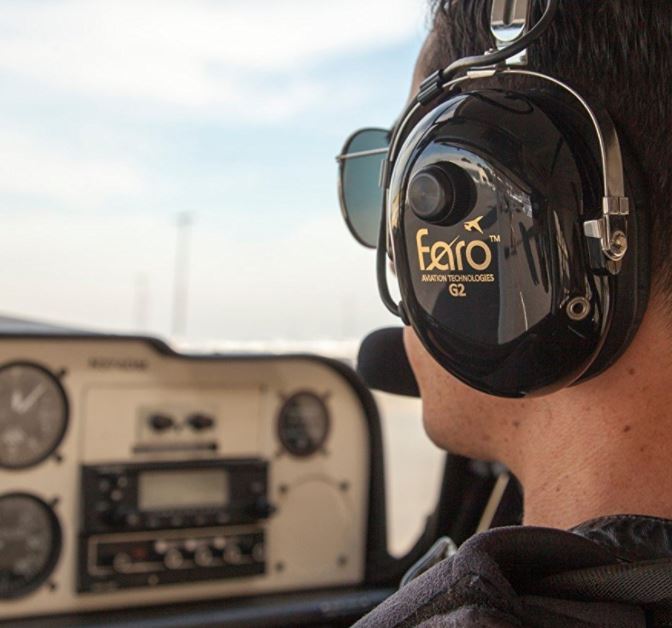 Hearing Protection
The Faro G2 advertises 23 dB in passive protection and an additional 29 dB in active protection. Cumulatively, they claim this reduction can drop noise by as much as 52 dB. What these figures really tell you is that relative to other headsets of this price, you're getting strong and competitive protections. But those ratings won't help you compare protections relative to high-end aviation headsets.
The active hearing protection works with two DD batteries, which will last up to 30 hours under normal conditions, or a tad less than that if you're in extremely loud environments. Although the leather headset seals are adequate for this price range, many aviators end up buying aftermarket gel seals for a more comfortable fit.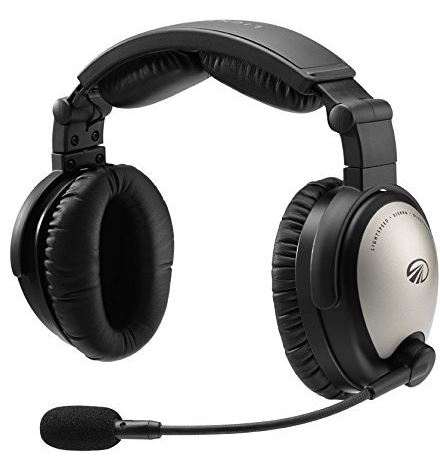 Lightspeed Sierra ANR Aviation Headset
For people who take aviation more seriously, you'll want a headset to match. In practice, most people don't end up buying the best headset on the planet, or the cheapest option on the market. On a real world budget, most aviators end up somewhere in the middle to find an ideal price to performance ratio. And for aviator headsets, the perfect price to performance ratio is the Sierra.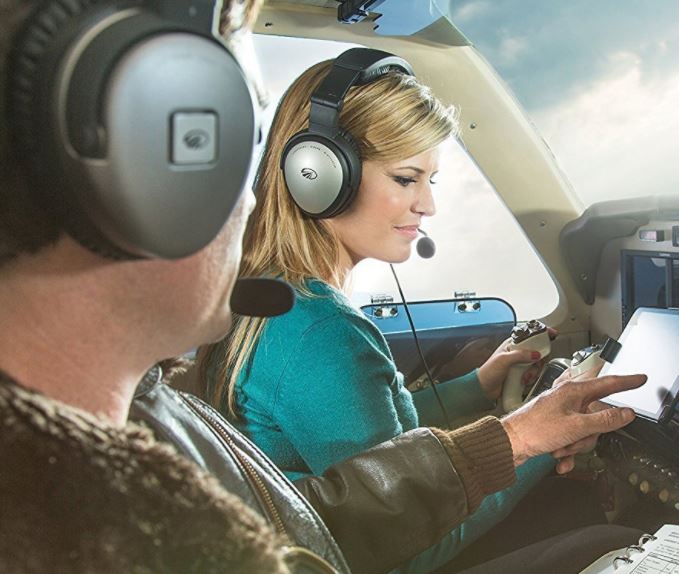 Connectivity & Comfort
The Lightspeed Sierra supports full Bluetooth connectivity, which helps it to go beyond the basic analog connections you'll find on lower grade headsets. It supports ComPriority technology, to automatically lower volume from auxiliary sources while receiving radio or intercom transmissions. It uses plush ear-seals that are comfortable enough to wear all day without thinking about it. The design is merely 16-ounces of weight, supports dual GA plugs, and that's just the beginning.
The Sierra also makes use of an industry-standard electret mic, with a frequency response you generally see on only in top-tier headphones. The signal-to-noise ratio for the mic is rated for 120dB, which ensures clarity in even the noisiest conditions. And a reversible headband brings a degree of personalization, allowing you to move the mic from right to left.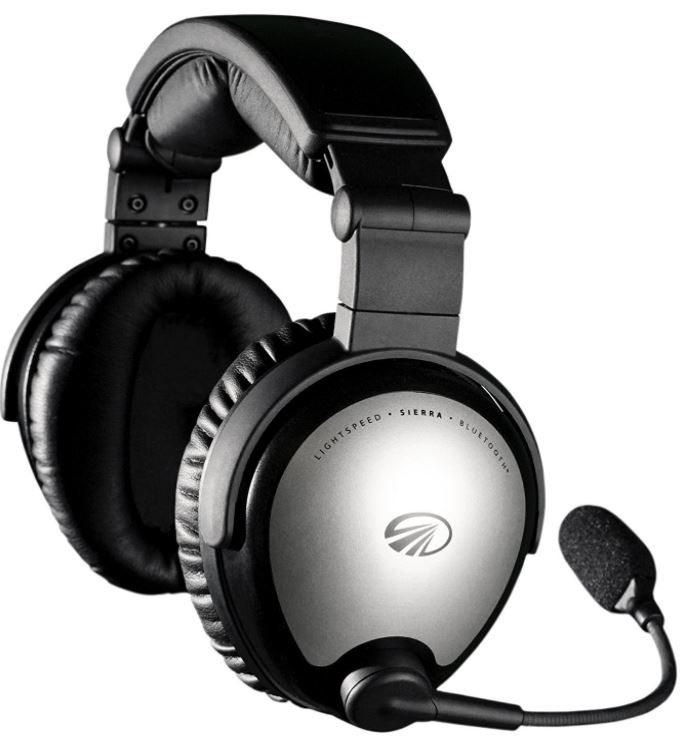 Thanks to an auto-shut off feature that can save power, the two required AA batteries are rated to provide active protection for as long as 40 hours. Their Sierra is fully compatible with FlightLink, Apple's in-flight cockpit recording app. Lightspeed offers a standard factory warranty of 5 years. This headset includes a carrying case, foam windscreen, cord clip, and the necessary AA batteries.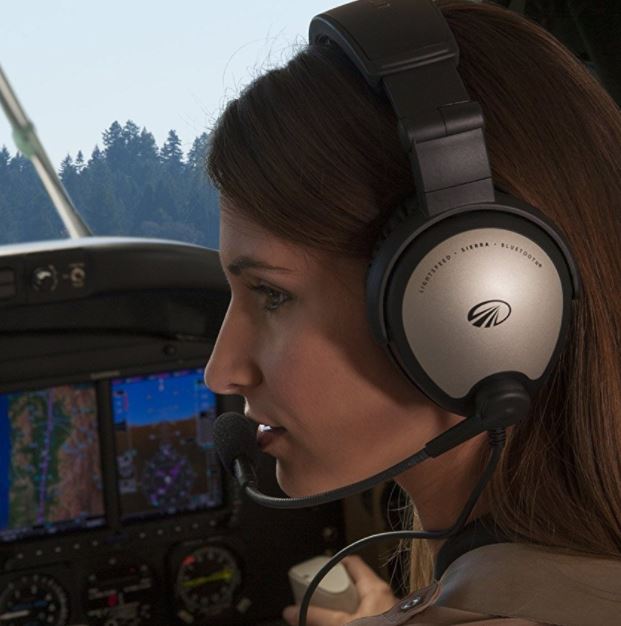 Hearing Protection
Sierra is a favorite in aviation circles for a reason. It's a perfect entry point for high-quality active noise reduction, without sacrificing comfort, quality of the mic, or any other significant factor of the build. Sierra are experts in sound, they know that the headset with the highest ratings for noise cancelling aren't necessarily the quietest or most protective headsets. It matters what kind of frequencies you're being exposed to.
For single-engine GA planes, standard ANR models like the Sierra are ideal. There are some aircraft where headsets oriented towards passive-oriented protection will provide better performance than the Sierra. People flying open cockpits, rotary engines, kit-built planes, or similar craft may be better suited focusing on passive protection. But for the typical planes that most aviators will be flying, the Sierra are ideal.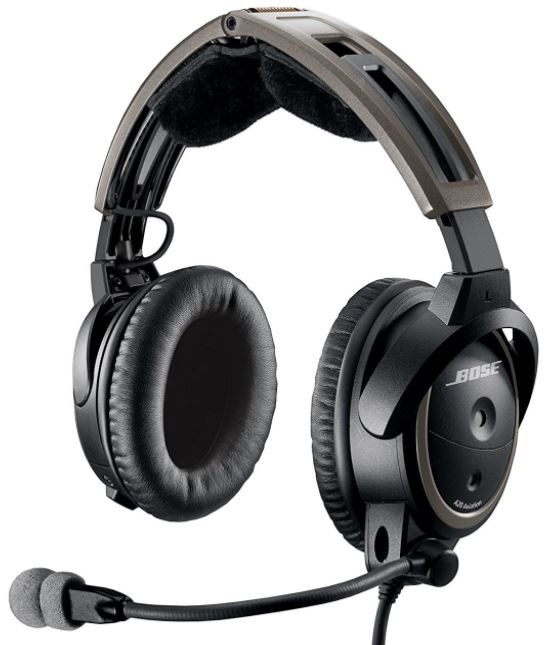 Bose A20 Aviation Headset
For top-of-the-line aviation headsets, there's no substitute for the Bose A20. It boasts nearly one third more active noise reduction than you'll find wither other aviation headsets, while also using one third less clamping force. The result is a more comfortable experience without necessarily sacrificing hearing protection.
Like you would expect from the name Bose, there's also an emphasis on the quality of the audio. The A20 uses active audio equalization to help keep their signature sound in-tact. And because Bose is known for simple design, this headset is as really as simple as wearing it, turning it on, and flying.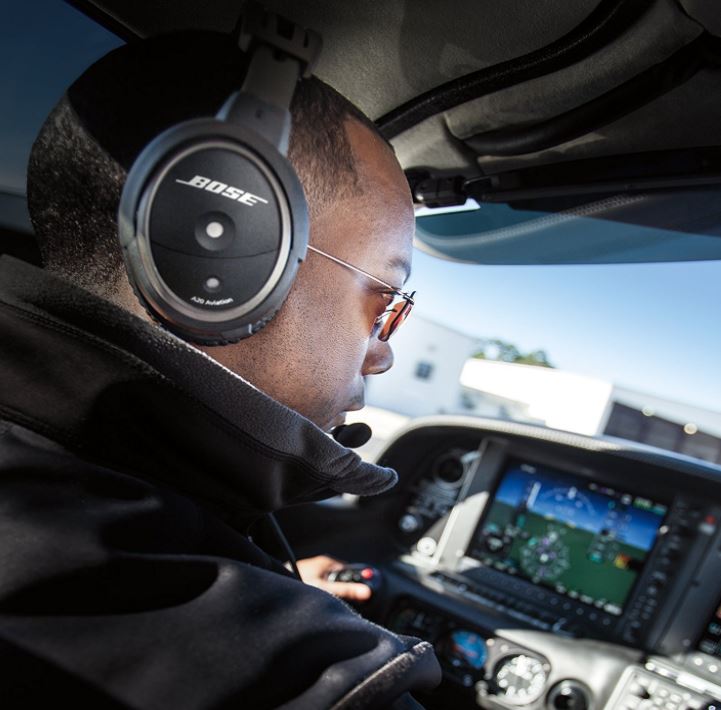 Connectivity & Comfort
As with the Sierra, Bose ensures their A20 has full support for Bluetooth audio. Additionally, you'll find customizable audio controls allow you to mute specific signals when receiving a transmission, or mix the two sounds together seamlessly through the included control module. The headset itself operates on two included AA batteries, and weighs as little as 12 ounces. With that lightweight design, the A20 is easily one of the most comfortable headsets you'll find, making it ideal for long-distance travel.
The control module also allows you to toggle between calls, music, and silence with its minimalistic and intuitive design. And you'll be able to anticipate a considerable 45 hours of typical use from the batteries, so the A20 is ready to fly as long as you are. Bose also includes an aux-in cable adapter, carrying case, and in-line clothing clip.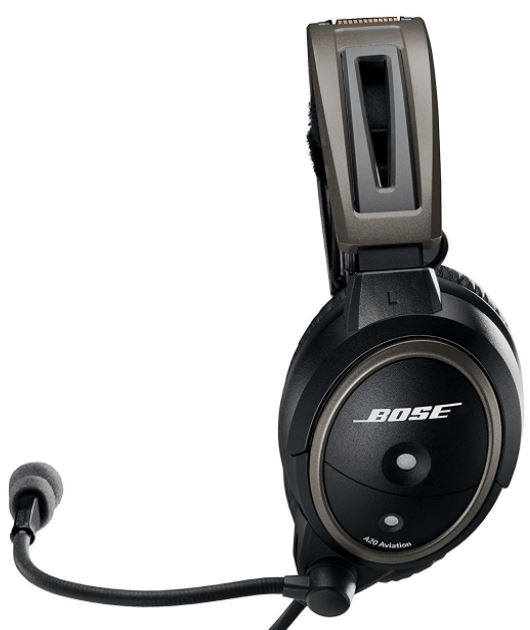 Hearing Protection
The A20 has such impressive active hearing protection that they're enabled to loosen the strength of the clamping force on this headset, allowing for a far more comfortable fit than anyone else can offer. But one consequence of that design is that Bose A20 doesn't have great passive protection. If your need protection from frequencies more common among open cockpits, rotary engines, or similar engines, you'll want to find an aviation headset that emphasizes passive protection. But if you're flying a general aviation aircraft, you'll find no stronger ANR on the market than the Bose A20.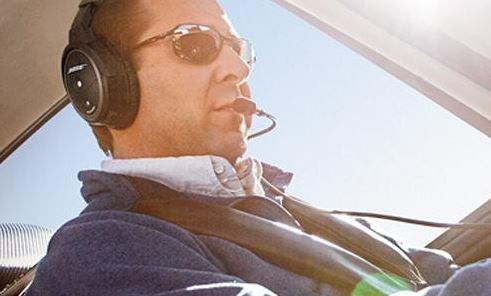 Choosing Between 3 Great Aviation Headsets
If you spend countless hours inside a cockpit, you don't want to be dealing with second-rate hearing protection, and you don't want to be dealing with second-rate comfort. You can't do better for either than you can with the Bose A20. With Bose, you get exactly what you pay for, and you're getting a lot.
For people who aren't living inside a cockpit, you may want a headset that's better for casual use. Relative to its inexpensive price, the Faro G2 is a high-quality, high-comfort headset. For casual 90-minute excursions on most weekends, you'll be perfectly satisfied with the G2.
But there's a middle ground between a passing grade and excellence. That middle ground is the Lightspeed Sierra. With a Sierra, you're closer to the comfort and quality of a top-tier headset like the A20, but with pricing that's better suited to real world budgets. Sierra is essentially in the bottom part of top shelf headsets. It's an option for people who demand quality and comfort beyond what you can find in options like the Faro G2, but without a price tag that's nearly as much as your aircraft.