Nothing can put fear in a car owners heart like that dreaded "check engine" light. There is so much ambiguity that it's hard to know exactly what the problem is. You pop the hood and see that the engine is still there. What else should you check? All that light is telling you is that something is wrong. It could be just a simple sensor with no actual impact on the use of your vehicle. On the other hand, it could be that your vehicle is on the verge of death.
In many cases, your vehicle actually knows what the problem is. It just doesn't have a way to tell you. Modern vehicles are controlled by computers. The check each system in the engine one by one. If a system has an error, the check engine light comes on. But there is a way that you can find out what the error is. OBD2 (also known as OBDII) is a digital communication protocol used in all vehicles made in 1996 and beyond. An OBD2 scanner connects to the computer in your car, allowing you to pull the error codes directly from the engine.
Some scanners even give you the ability to tap into the data that's stored in your vehicles computer. You can find information like the RPMs, fuel consumption, speed, and much more.
In this roundup, we'll be taking a look at the best Bluetooth scanners on the market. We'll show you what they can do, and help you select the one that's right for your vehicle.
BAFX Products 34T5
BAFX has a number of affordable products on the market designed specifically for the needs of light industrial applications. Although their 34T5 OBDII Scanner has its place in many mechanic's shops around the world, it's low price and superior compatibility make it a popular option for consumers who want a way to interact with the computer in their car.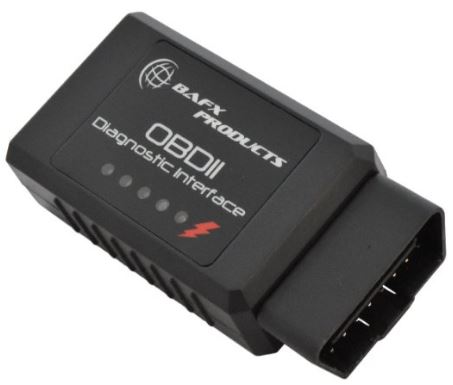 Compatibility
The 34T5 can be used with both Android phones and Windows computers. Although there is plenty of third party software available, it's currently not compatible with Apple devices. Fortunately, these are the extent of the compatibility limitations. As we'd expect, it works with all standard north American vehicles on the market. What's unique about it is that it supports the CAN and J1850 protocols that are commonly used in import vehicles.
The end result is that you can be sure that this OBDII scanner will work with any vehicle that was ever sold in North America. There are some eastern European vehicles that aren't compatible, but anything available in the north American market is good to go. If you're unsure, the manufacturer provides contact information so you can confirm compatibility.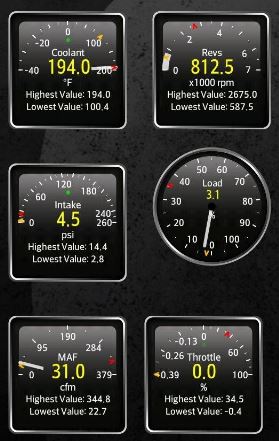 Functionality
As a solid black box, this scanner is designed to plug directly into the OBDII port in your vehicle. On our Mazda, this worked well as the OBDII port is located in your glove box. On some vehicles, you'll find the OBDII port below the steering column. There is a chance that you won't have much space available by your port. It's worth checking to see if this is the case. If so, you should purchase an OBDII extension cord to give you a little flexibility. Many have a 90-degree angle, allowing you to work with little headroom.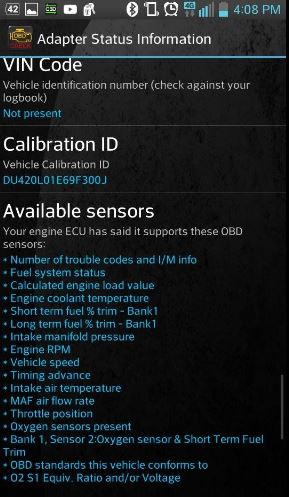 After you plug the scanner in, you'll see four LED lights on the bottom begin to light up. This process takes about 60 seconds, and then you'll be able to connect to it via Bluetooth.
Although the scanner does come with a demo program that allows you to pull codes, it's worth using a 3rd party app to help you interpret what the codes mean. The demo app can only pull codes, while other apps will help you get readings from specific sensors to help you understand what's going on under the hood.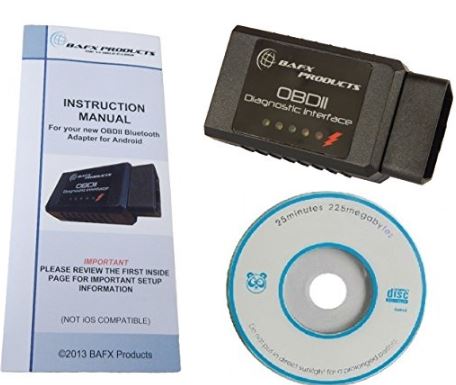 Readings
This scanner can pull all kinds of readings. You can pull data from the O2 sensor, as well as EOT and EGT data from timing information. You can check for fuel delivery and throttle output, and read the boost pressure if you've got a turbocharged engine. It can also read things like DPF temp, and balance rate.
The nice thing about this scanner is that it gives you the ability to read manufacturer variables. Many cars have unique features, and the vendor supplies variables to read this data. Not only can this scanner access the data, but you're able to chart data over time. This makes it extremely handy if you want to use your android phone as a display, helping you to better tune your engine.
ScanTool OBDLink LX
Scantool has a number of products on the market, each of which provide similar functionality. They all connect to the computer in your car, allowing you to read or modify data. Some of this hardware is designed for embedded systems, while others are suitable for very specific application. But the OBDLink LX is by far their most popular scanner, providing top tier functionality at a price point that most consumers will be comfortable with.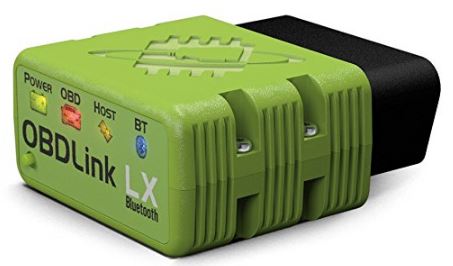 Compatibility
The OBDLink LX uses a standard implementation of the OBDII protocol. It conforms to all American standards, so it should work with the majority of vehicles that were sold in North America. We tested it with cars that used the CAN and J1850 protocols and found no communication errors. The one catch is that it won't work with electric or hybrid vehicles. These cars have their own modified protocol, and earlier models even used proprietary systems. At this time, there is no hack or firmware that can add support for these vehicles.
The Bluetooth chipset can connect to any Android phone on the market, and also works well with Windows PCs running Windows 7 and up. Currently, it's not compatible with apple devices.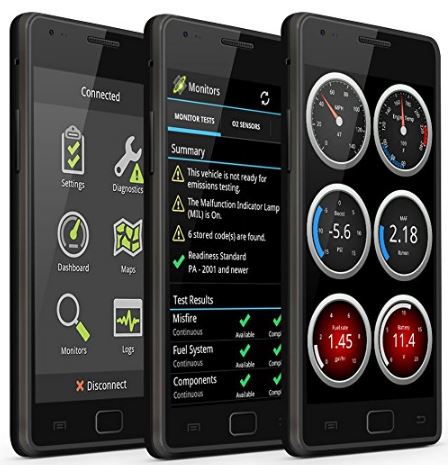 Functionality
One of the unique things about this scanner is that the app it comes with is fairly full-featured. The app doesn't take live sensor readings like you might do with torque, but that's always been a peripheral application of this technology. At its core, this scanner is designed to read engine error codes and diagnose mechanical issues. And the included app works great. Not only does it tell you what the code is, but it comes complete with a database that can give you a plain-language translation of what that code means.
If you do want to perform more advanced readings, you can use this scanner with 3rd party applications, the most popular of which is torque. If this is you plan, there is one key advantage to using this scanner. It is designed to be plugged in all the time.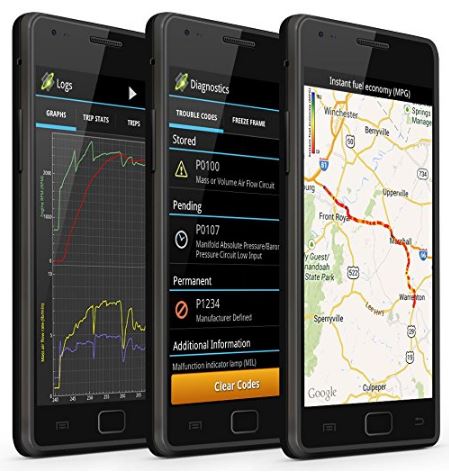 Some scanners pull 12 volts directly off the OBDII port. This can kill your car battery if you leave the car off for a long time. But this scanner will shut itself off when you remove the key, and turn back on when you start the vehicle. The only catch is that the scanner must be plugged in while the key is turned on. If you do so while it's off, it won't detect the vehicle. With just one easy step, you've installed a compact scanner that can be left permanently in your vehicle.
Readings
This scanner can pull all error codes and can even reset them. This is actually incredibly handy in some circumstances. For example, let's say that a cable is damaged and your airflow sensor loses connection. If you replace this cable yourself, you'll still get the same error until you pull into a mechanic's shop and have them set the code. With this scanner, you can reset the codes yourself.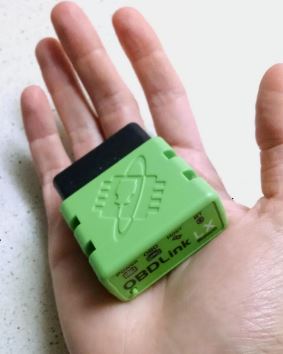 Of course, if the problem isn't actually fixed you'll just see the check engine light come on later. But from a diagnostic perspective, this is essential. As long as the problem exists, you'll continue to get the code.
The OBDLink LX also supports direct reads from sensors provided you use third party software. With Torque, we were able to read the current speed, RPMs, airflow, and much more. This scanner only supports standardized variables. This means that, in some circumstances, you might not get everything. On some Jeeps, for example, the fuel level won't be readable as Chrysler uses their own custom variable. But for most basic functionality, this scanner covers all of your bases.
BlueDriver Bluetooth Professional OBDII Scan Tool
Lemur Vehicle Monitors are some of the most advanced scanning tools on the market. Their hardware is commonly found in professional environments, as Lemur takes the time to make sure that every single feature available is supported. The BlueDriver isn't just a scanner. When used with the official BlueDriver OBD2 android app, it's a scanner that can tap into a vast database of vehicle specific information and fixes. This platform is a little more expensive than most consumer grade hardware, but anyone that plans to work on a variety of vehicles may find it worthwhile.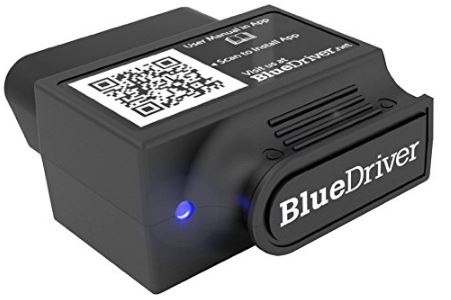 Compatibility
The BlueDriver scanner has a higher level of compatibility than any model we've come across. It's designed for the North American market, so every vehicle that was sold here is supported. But this level of support is common, where this scanner goes over and above is in its support for imports. With the exception of a few eastern European and Asian vehicles that don't conform to North American safety standards, most imports are not only supported but included in the database.
The BlueDriver can be used with both Android and iOS devices, as well as Windows and Mac OS X computers. It is worth noting that this scanner can only be used with the BlueDriver software. Attempting to connect it to another OBDII program will severely reduce functionality.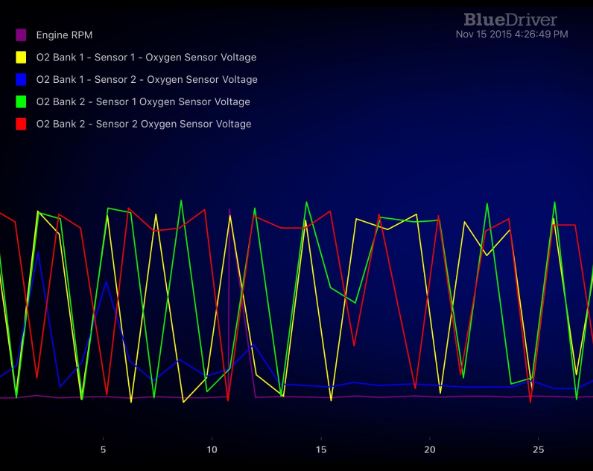 Functionality
Getting the BlueDriver up and running was simple. First, we download the free app from the app store. Next, we plugged the BlueDriver into our OBDII port. The app then notified us to enable Bluetooth (oops!) and automatically connected to the scanner. You then have access to a few core features.
The most basic feature is reading & clearing codes. This feature is much more advanced than we were used to. It shows you both confirmed codes (recurring problems) and pending codes (self-resolving or intermittent problems.) Once you have a code, you can access the repair reports. Most scanners simply tell you what the code means. But this one explains the code, the most likely causes, and shows you frequently reported fixes. BlueDriver has over 6.6 million vehicle-specific fixes in place, making it easy to fix those confusing problems.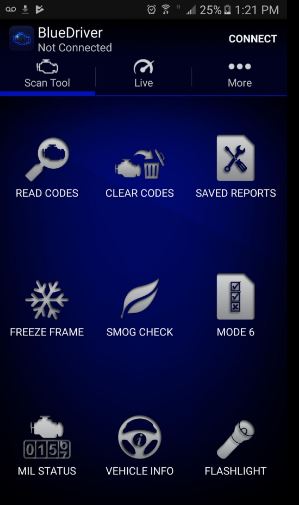 This scanner will also show you historical codes, and provides soft-resets. This won't just delete the code from memory, but temporarily disable it until you've driven 75 km or so. This is important if you need to bring your car into the shop, as it doesn't destroy any data your mechanic may need.
The BlueDriver scanner can save reports, so you can print them out and refer to them later. They also have special reports such as smog check, which pulls data only from the emissions related sensors so you can determine if your car is ready to pass an emissions test.
Readings
The types of data that this scanner go above and beyond the standard OBDII protocol. Of course, you can pull any code or take a live reading from any sensor included in the standard protocol. But it also gives you a full list of all readings available in the ECU, so even vehicle specific systems can be diagnosed.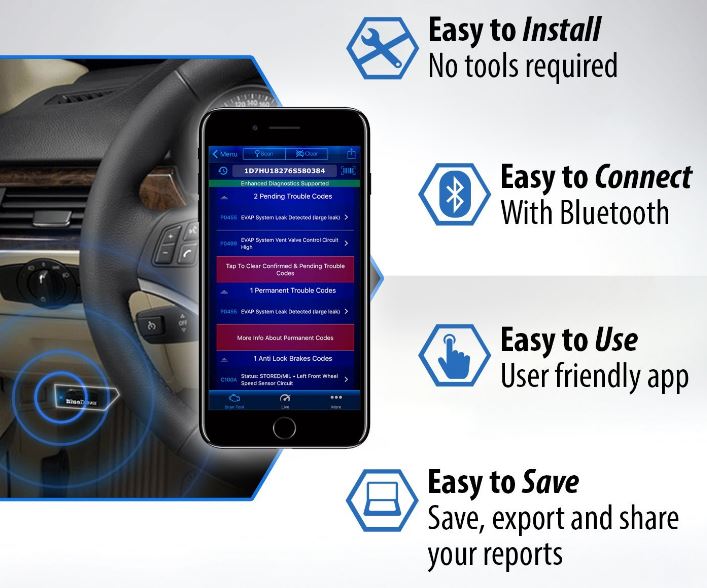 You can also tap into ECU isolated systems such as the airbag sensor, the transmission control, and ABS brake system. These features are available on GM, Ford, Chrysler, and Toyota vehicles from all over the world.
All of this data can be handled through an advanced reporting system. You can create charts of the data, or save an instantaneous "snapshot" for use later. Data can be stored visually, or in a CSV file.
Final Verdict
OBDII scanners are incredibly handy for everyone who owns a vehicle. If you're looking for a simple and affordable way to troubleshoot your own vehicle, the BAFX Products 34T5 is a great choice. This scanner is best used in one-off situations where you want to get a better understanding of how your vehicle is running.
If you're looking for an OBDII scanner that you can leave plugged into your car all the time, the ScanTool OBDLink LX is the next best choice. We'd recommend this model to consumers who want to use an app like Torque or Dashcommand to install a heads-up display in their car. It can read all of your core variables, and can be left installed in the car full-time.
If you want an all-in-one vehicle diagnostics system, the BlueDriver Bluetooth Professional OBDII Scan Tool is one the one for you. It's got one of the most advanced applications to back it up, providing superior compatibility to every other model on our list. Not only does this give you access to more data, but it helps you use it. You can turn a trouble code into a list of potential fixes, making this the first choice for anyone who wants to try and do their own mechanical work.