Why are there so many different GTX 1060? The reason is quite simple. Companies like NVidia and AMD design GPUs, but have little interest in actually manufacturing them. Instead, NVidia will send chips and design instructions to another manufacturer, like MSI, ASUS, and Gigabyte. Those brands then build their own GTX 1060, along with their own distinct approach to building the card.
What's the difference between one GTX 1060 and another? Quite a bit. Even two cards that are identically branded as GTX 1060 can have meaningful differences in performance. Things that you might consider to be static and stable on every card are often variables at play. For example, the speed of each card, the quantity of VRAM available, and even the connectivity options on the back of the card can all vary. Even the physical size of each GTX 1060 is different from one manufacturer to the next.
The Reference GTX 1060
The reference GTX 1060 specified by NVidia has 1280 CUDA cores, 6GB DDR5 memory, 192 GB/s memory bandwidth, and a 192-bit memory interface. That's enough power to competently take on modern gaming, as well as enough memory for 2K gaming and VR. Every GTX 1060 recommends you system use at least a 400W power supply, but you may need more or less depending on your system.
The reference card operates with a 6-pin power connector, but some manufacturers make GTX 1060's that require an 8-pin connector or dual 6-pin power connectors. That's because even though the reference 1060 runs with a 120W thermal output, NVidia has unlocked these chips so aftermarket manufacturers can raise run their cards much hotter.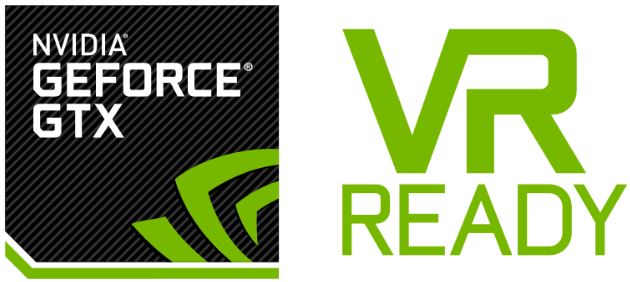 Differences Between Manufacturers
Moreover, every manufacturer has their own distinct approach to cooling. Reference cards from NVidia and AMD tend to use blower-style coolers, while aftermarket cards tend to use dual-fan coolers. For people building inside small cases, blower cards are better at keeping your PC cool, but not as effective at cooling the GPU itself. The result is often thermal limitations on performance. For contrast, dual fan coolers are highly effective at dissipating heat. But that heat ends up dumped in your case, which can be a problem for smaller cases with less airflow.
Furthermore, clock speeds vary from one card to the next. In other words, the literal power of each card varies slightly. There are just as many differences to be found within the physical dimensions of each card. That's because every manufacturer goes about building the GTX 1060 in their own way, which produces significant physical difference between each card. The most significant of those differences is usually length because long cards can struggle to fit inside even large cases. The depth of the card is another consideration to keep in mind, but is more important for people who are building inside cases with poorly positioned PCIe slots.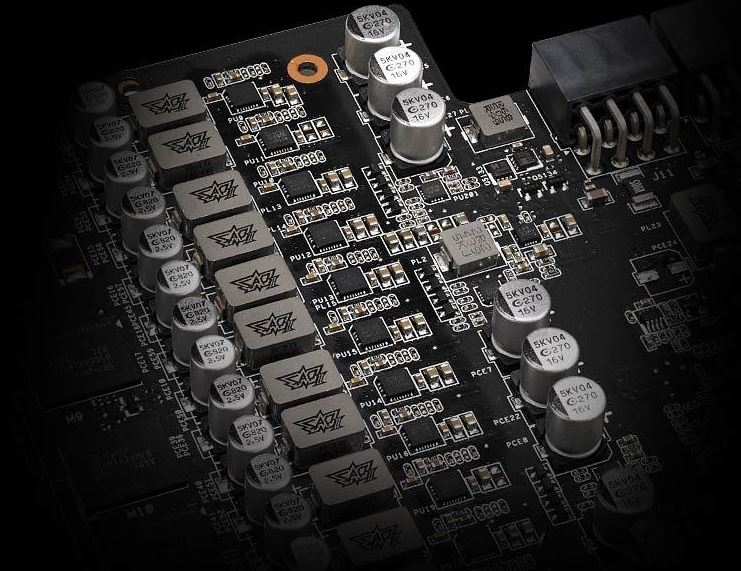 Luck of the Draw
Without getting too far into the details of the GPU manufacturing process, it's worth learning a few things about binned chips. Making the semiconductors involved in computer processors is an imperfect process. When NVidia makes 10,000 chips, some end up performing much better than others. During an evaluative process, chips are binned according to how they perform when tested, and then sent off another company to be constructed into a card.
Sometimes those aftermarket manufacturers do their own binning, and they may sell card from overclocked or binned chips. When you buy a GPU, you're only guaranteed the clock speeds listed by the manufacturer. But binned chips tend to provide higher and more stable overclocking, which make them a tempting option for anyone looking to squeeze the most value out of their GPU.
Manufacturer Reputation
It's difficult to measure or quantify things like reputation. Creating PC parts is complicated, even with devices that are far simpler than GPUs. Manufacturing GPUs is an imperfect process, and some bad cards are bound to get produced by every brand eventually. With a little luck, you can go your entire life without encountering a problem that would require you to talk to customer service. But when you do run into issues, that's when you'll start to care about the quality of customer service. With electronics at this price range, it's not a bad idea to know the manufacturer has your back if something goes wrong.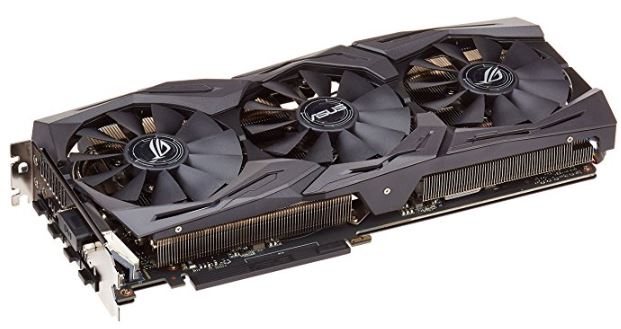 ASUS Dual Series GeForce GTX 1060 6GB
As far as reputation goes, ASUS is one of the biggest names in computer electronics. In all the ways that count, the ASUS Dual Series is an ordinary GTX 1060. The "dual series" in its name refers to the two HDMI inputs on this card, allowing you to use HDMI inputs for a monitor and headset simultaneously. That makes the ASUS Dual Series cards perfect for people who want to set up an inexpensive VR kit.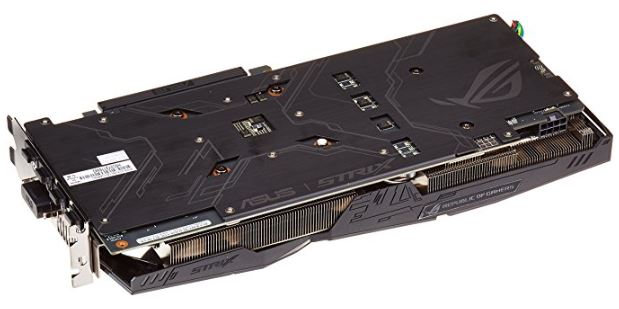 Speed and Performance
The ASUS GTX1060 runs a 1506 MHz base clock, and 1873 MHz boost clock. Their card was built to keep your GPU cool, and stay quiet while doing so. The dual-fan design allows heat to be effectively dissipated without either fan reaching significant speeds. If you place the card under substantial strain, you'll either run into throttling at 80c, or you'll need to allow the fans to increase speed. Running around 60-70% capacity, the fans cease being quiet, but that's to be expected.
Other Considerations
Physically, the ASUS Dual Series is about average. It's got a 9.5 x 1.7 x 5.1-inch build that will fit just about any tower case. But the 9.5-inch length could provide problems for smaller cases. While it's tough to gauge reputation, it's fair to say ASUS is generally well respected, and their 3-year warranty is easy to believe in.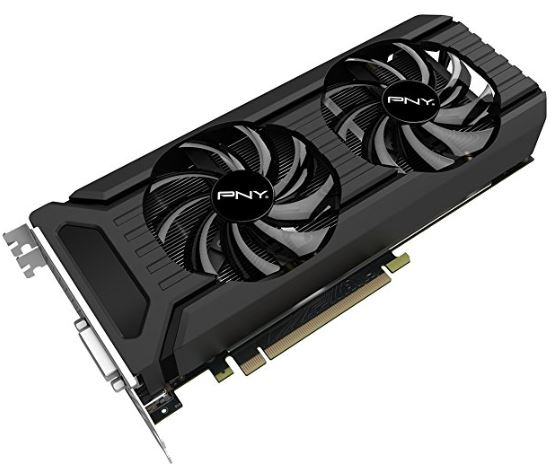 PNY GeForce GTX 1060 6GB Graphics Card
PNY could be described as a B-list brand. They've never seemed to aspire to a head-to-head competition with brands like Gigabyte or ASUS. Instead, PNY tries to make their cards as inexpensive as possible. Externally, that has the unfortunate side effect of sometimes making PNY cards look cheap. Their GTX 1060 isn't going to win any beauty contests, but its minimal black exterior is actually hiding a fully loaded GeForce card.
Speed and Performance
Like most aftermarket cards, PNY has chosen to use a dual fan configuration for cooling. Their fans don't look particularly impressive, but they're actually total overkill for this card. That's because this PNY 1060 uses the same 120W thermal output as the NVidia reference card. In other words, it's built to run cool compared to most other 1060's.

One consequence of running cool is the slightly slower 1506 base clock, and 1708 MHz boost block. That's about 100MHz less than you'll see on similar GTX 1060 cards. It's likely that most people choosing a PNY card would be able to recover that 100MHz different with some modest overclocking, or by purchasing a slightly more expensive overclocked 1060 from PNY. In either case, it's unlikely anyone will notice a palatable difference between the PNY GTX 1060 and a card with a slightly higher clock. With most common framerate tests, you'd expect the difference in performance to be 2-3 FPS.
Other Considerations
The physical build of thus card is 10.5 x 2 x 4.4-inches, making it both long and thick. Depending on how your PCIe ports are laid out on your motherboard, you'll want to check the clearance of the depth of this card. You'll also want to check the length if you have a smaller case. With respect to connectivity, you'll find the standard array of 3 DisplayPort, 1 HDMI, and 1 DL-DVI-D port. PNY also offers the same 3-year warranty you'll find offered by similar brands.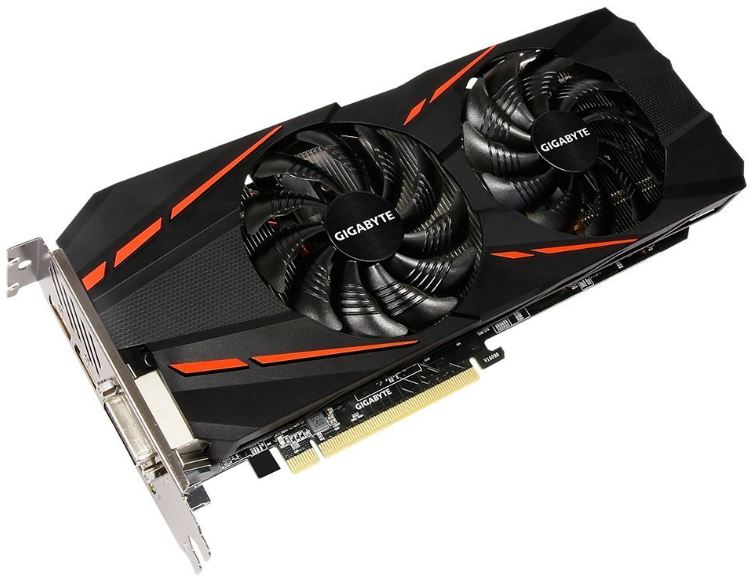 Gigabyte GeForce GTX 1060 G1 Gaming
Gigabyte is another industry giant, and easily one of the most recognizable names in aftermarket GPUs. Their G1 Gaming GTX 1060 is essentially as powerful as you can make a GTX 1060. It has an impressive boost clock that lets you squeeze value out of buying a card at the 1060 level. But for all its power, this card is also extra-large, and extra hot. You'll want to measure your case before choosing it for your own PC.
Speed and Performance
The Gigabyte GTX 1060 has a 1594 MHz base clock, and 1847 MHz boost clock. Outside of extreme examples, those are simply the best speeds you'll be able to squeeze out of a GTX1060. And Gigabyte's card has many of the standard features you expect of a GTX 1060. The connection options are quite ordinary, including 3 DisplayPort ports, 1 HDMI connection, and 1 DL-DVI-D port.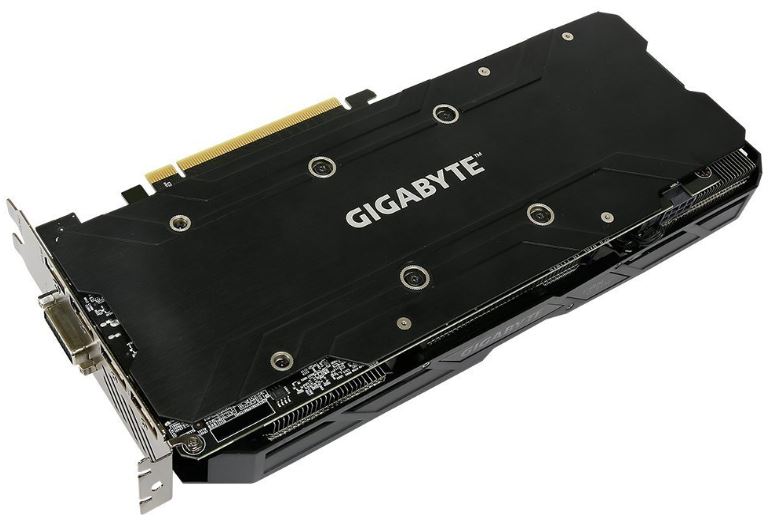 Gigabyte's GTX has a 150 TDP (thermal power design), referring to the maximum amount of heat the card can produce. This GTX 1060 runs about 20% hotter than the reference card because of the Gigabyte aggressive clocks. And Gigabyte uses a smartly designed and efficient two-fan cooler system to help dissipate that heat. Where a two-fan cooling solution is overkill on the PNY 1060, it's marginally more appropriate in this case.
Other Considerations
The Gigabyte GTX 1060 is built to an extra lengthy 11 x 1.6 x 4.5-inches. You'll want to measure carefully to be sure this card will fit in your case. If you don't have a full-sized tower, there's a good chance you're going to have issues fitting this GPU into your PC. Even if you have a full-sized tower, it's a good idea to measure just to be sure that you've got the space.
It's also worth noting that Gigabyte also produces a 3GB version of the GTX 1060. The 3GB version has the same boost clocks as the 6GB version. If you don't intend on using 2K resolution of VR, then you can save about $100 with the 3GB version, and you'd never notice a difference in performance. For 1080p gaming, the 3GB version is an excellent way to save on a GTX 1060.
Choosing Between Three Great GTX 1060 GPUs
If you're looking for the most powerful GTX 1060 you can get your hands on, Gigabyte probably has the card you're looking for. Their aggressive clock speeds make their card run a little hotter than other GTX 1060s, so you need adequate cooling to help dissipate the extra thermal output. And you'll want to make sure this 11-inch monster will fit in your case, as it can be challenging to fit inside even bigger towers. But once you've got cooling and installation under control, for a powerful GTX 1060, you can't do any better.
If you have no interest in VR or 2K gaming, then the PNY GTX 1060 is an excellent choice. PNY allows you to choose between 3GB and 6GB model. For gaming at 1080p, you won't need 6GB of RAM. PNY also allows you to select between single-fan a dual-fan configuration. Using a dual-fan configuration is modest overkill for a GTX 1060, especially running at the ordinary clock speeds provided by PNY. People who want to game at 1080p can save quite a bit, and end up losing no performance in the process. With layers of savings, the PNY GTX 1060 is great for people on a budget.
Finally, the ASUS Dual Series GTX 1060 is a great choice for people who are interested in VR. That's thanks to the dual-HDMI design, which is perfect for an inexpensive VR setup. Their card is an inch-and-a-half shorter than the Gigabyte card, and there are only marginal differences in speed between the two. If you're not confident you can fit a giant Gigabyte 1060 in your case, then ASUS is your best bet. And people who want a quiet GPU, ASUS cards have some of the quietest cooling on the market.
Meet Derek, "TechGuru," a 34-year-old technology enthusiast with a deep passion for tech innovations. With extensive experience, he specializes in gaming hardware and software, and has expertise in gadgets, custom PCs, and audio.
Besides writing about tech and reviewing new products, Derek enjoys traveling, hiking, and photography. Committed to keeping up with the latest industry trends, he aims to guide readers in making informed tech decisions.