Whether you're travelling between office presentations, university lectures, or even abroad, portability is essential for the modern consumer to stay connected while on-the-go. Fortunately, our laptops have become even thinner and lighter than ever thought possible. Despite these changes, many functional aspects of our computers have continued to improve. Development in trackpad technology, on the other hand, has been relatively stagnant.
From a manufacturing perspective, the use of trackpads makes sense. They are thin, light, and can theoretically be as sensitive as the common mouse. When it comes to cutting costs, however, trackpads are usually the first component to be downgraded. Unless you have a Macbook or a high end PC notebook, you're likely to be stuck with a touchpad that has poor accuracy, tracks badly, or even one that suffers from choppy responsiveness.
But even the best touchpads on the market suffer from poor ergonomics. Instead of allowing your hand to rest comfortably by your side, you're forced to crank your arm towards the center of your body. If you're spending a lot of time on the computer, this can lead to forward head posture or muscle imbalances in the neck and back.
If you'd like a cheap and simple way to fix all of these problems, pick up a travel mouse! Unlike the trackpad, wireless communications have improved drastically over the last few years. Today, even an inexpensive mouse can be comfortable to use, have a long battery life, and even feature numerous additional buttons that make navigation a breeze.
In this price bracket, it can be hard to separate the high quality mice from the poorly manufactured ones. To save you the trouble, we've taken a look at the most popular travel mice on the market and selected our top three. Whether you're a casual user or an on-the-go professional, we'll help you find the mouse that suits your needs.
Sharkk Compact High Precision Optical Mouse
Sharkk is a brand that's known for producing trustworthy products with sleek designs. Style is the name of their game, but it's essential that manufacturers don't sacrifice function for form. Weighing in at only 4 ounces, the Sharkk Compact Travel Mouse is a great balance between size and functionality.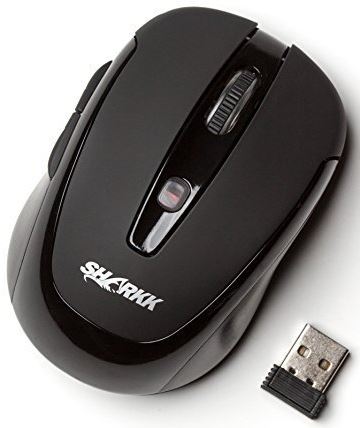 Despite its compact size, Sharkk offers an experience comparable to using a full size mouse. Fitting comfortably between your thumb and ring finger, tracking feels smooth and responsive. Switching between websites is a breeze, thanks to the well placed navigation buttons that only require a simple rotation of your thumb to actuate.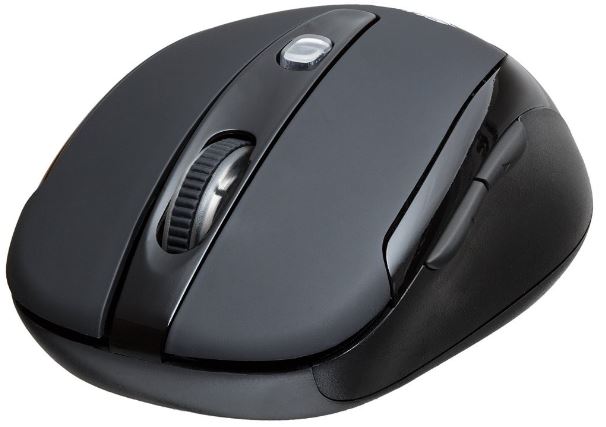 Functionality
When you're on a time crunch, you don't want to spend a lot of time setting up your mouse. If you're using your notebook away from an internet connection, having to download drivers could render your travel mouse unusable until you return home. This mouse uses completely standardized communication system, so set up is literally plug and play. Whether you're using Windows or Mac OS, this mouse has everything you need to get started right away. The receiver is deceptively compact. Inside, the micro-transmitter is capable of transmission distances of up to 30 feet! For many users this may seem excessive, but professionals who want to use the mouse to control PowerPoint presentations remotely will truly appreciate this feature.
Portability
Lost receivers are a thing of the past thanks to the built in storage. Simply remove the micro-USB receiver from your laptop and insert it into the handy storage slot on the bottom of the mouse. Combined with the size and weight, you won't find a more functional mouse in this size class.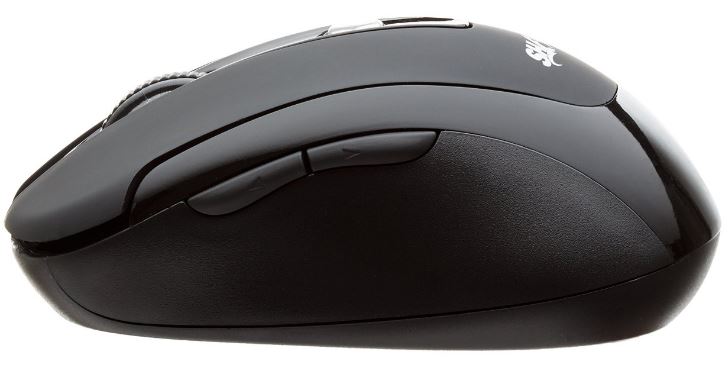 Battery Life
A combination of efficient hardware and intelligently designed software make for incredible battery performance. Just a single AA battery can last for months. This works by automatically turning the mouse off after a few minutes of inactivity. To reactivate, simply click on of the mouse buttons. If left on, other mice can drain very quickly if left in your bag. This handy locking feature negates the purpose of a power switch and simplifies use.
Value and Considerations
Although not the cheapest mini mouse on the market, spending a couple extra dollars on this travel mouse provides numerous additional benefits not found in other mice.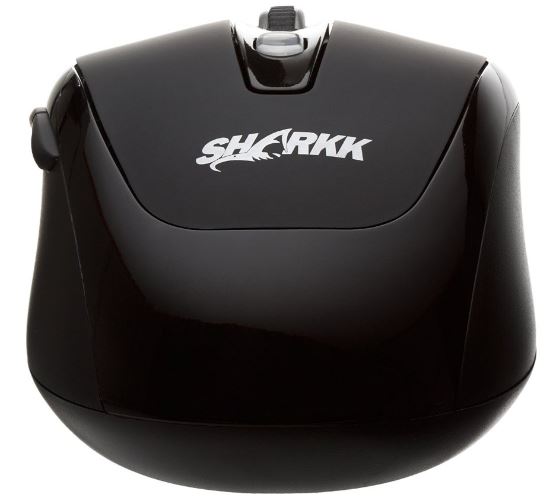 Some users expressed concern about the lack of a power switch. If the mouse was stored in a bag where it was being jostled around, it would be theoretically possible to repeatedly activate the mouse and cause battery drain. The solution to this problem is to simply remove the USB receiver and store it in the bottom of the mouse. As long as it's in place, the mouse will not power on. The driver-less design of the receiver does allow this mouse to work flawlessly with Windows or Mac operating systems, but sadly this system is not currently supported by Linux users.
Logitech M187 Wireless Mini Mouse
For anyone who has shopped for computer peripherals before, Logitech is a household name. Their reputation for producing reliable, high quality products applies just as much to this mini mouse as it does any of their other products.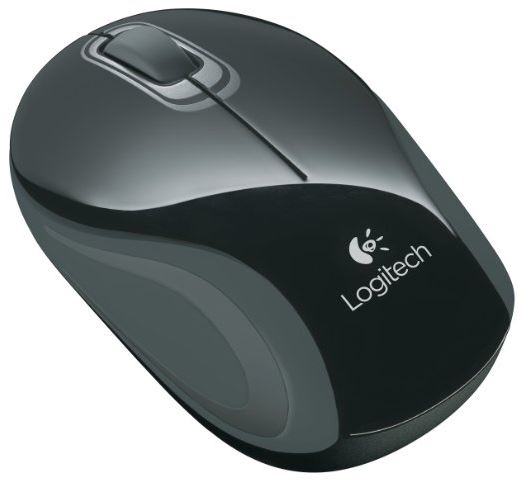 The Logitech M187 Wireless Mini Mouse is one of the most compact mouse they offer, and yet still offers Logitech's iconic design. To facilitate comfortable use, the mouse buttons feature a "split" design where the entire face of the mouse is all one surface. Users can click anywhere on the front half of the mouse to actuate the buttons.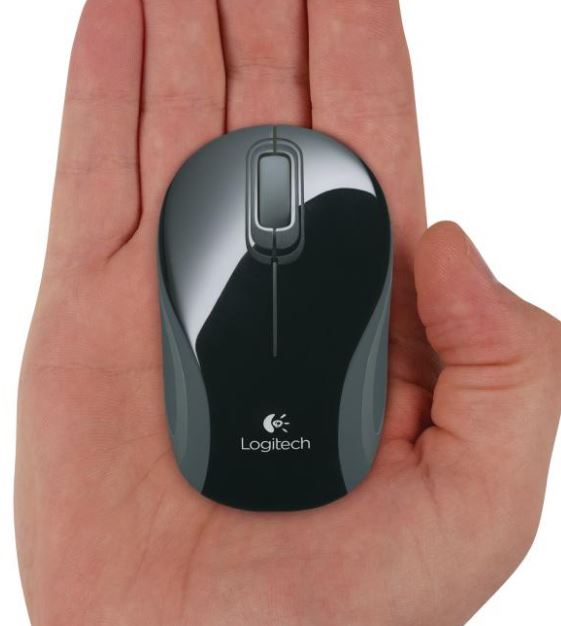 Functionality
For initial set up, the M187 does require some software to be installed. Once that is completed, it will work without any configuration necessary. The bundled software adds a ton of great features. Pointer speed, acceleration, and sensitivity can be configured with just a few simple clicks. The mouse runs on a common 2.4 GHz channel, so reception is stable and does not suffer from stutter or dropouts. This mouse is fully compatible with virtually any operating whether it's Windows, Mac or even Linux!
Portability
Due to its size and shape, this mouse is small and smooth enough to be stored anywhere – even in a pocket! It is surprisingly compact, with a size of 5.1 x 3 x 7.7 inches. Weighing in at less than an ounce, it fits in virtually any bag or pocket. Like many other mice, the receiver slips right into the base next to the battery compartment.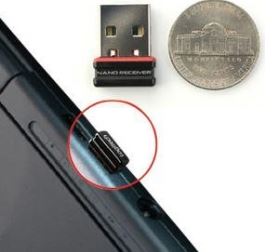 Battery Life
With a pre-installed AAA battery, this mouse has everything you need to get started right out of the box. With a 400-hour battery life, this mouse can be used daily for up to 3 months before requiring replacement.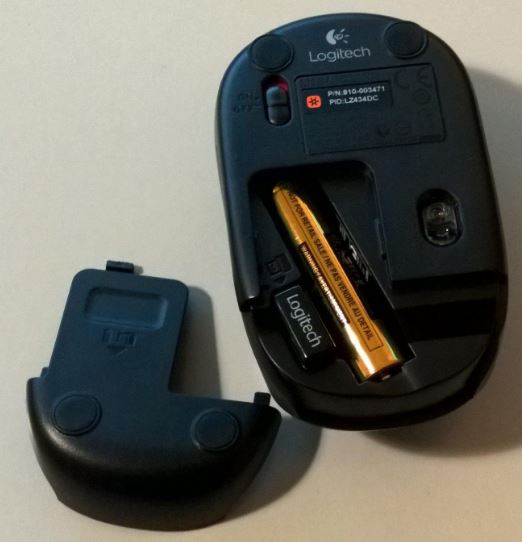 Value and Considerations
The Logitech M187 wireless mini mouse offers brand name quality at an off-label price. By keeping the design simple and easy to use, unparalleled portability has never been so affordable. Being one of the most compact mice on the market, those of us with very large hands may find it a little too compact. Although the set up procedure requires just a quick two-minute software installation, internet access is required.
Plugable Bluetooth Travel Mouse
Plugable is a relatively new company that specializes in USB, Bluetooth and power accessories. A bit of a dark horse on our list, Plugable offers a high quality mouse for an unbeatable price.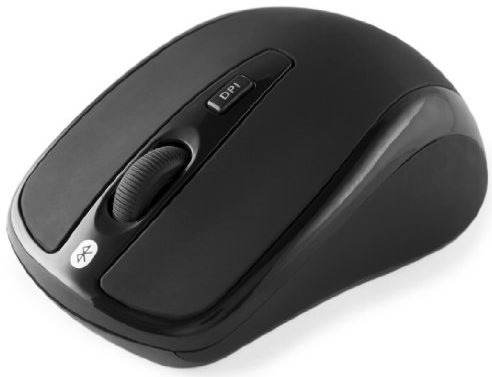 The Plugable Bluetooth Travel Mouse is a great compact size mouse designed for both left and right handed users. At 2.7 ounces, it's lighter that competing models while still offering ergonomics that is suitable for all users independent of hand size. The mouse is outfitted with a smooth rubbery finish which is both comfortable to the touch, and makes it a little easier to hold.
Functionality
Plugable's Bluetooth Mouse may be small, but the list of features is huge! It's simple to setup and use: Thanks to its Bluetooth communication, there's no software to install. Worried about losing your receiver? You're in luck because this mouse doesn't require one! Simply connect the mouse to your Bluetooth and go. Not only does this give you one less thing to keep track of, but you'll have a free USB port on your computer.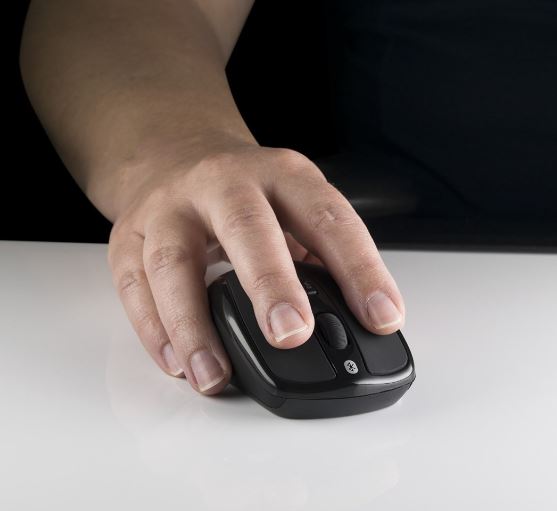 This also means it's compatible with every mobile device that has Bluetooth, even a Raspberry Pi system. It has smooth, accurate tracking along with an adjustable DPI speed right below the scroll wheel. This allows you to reduce or increase the mouse's sensitivity without any need to adjust software settings. If you're stuck using the mouse on awkward surfaces such as a fabric seat or wooden bench, reducing the DPI will improve performance on any surface with an inconsistent color.
Portability
Its compact size allows for easy transportation, and there is no USB nano receiver, so moving it is as easy and throwing it in your bag. You also don't have to worry about turning the mouse on or off before storing, as it does this itself when the host device goes to sleep or the mouse is packed away.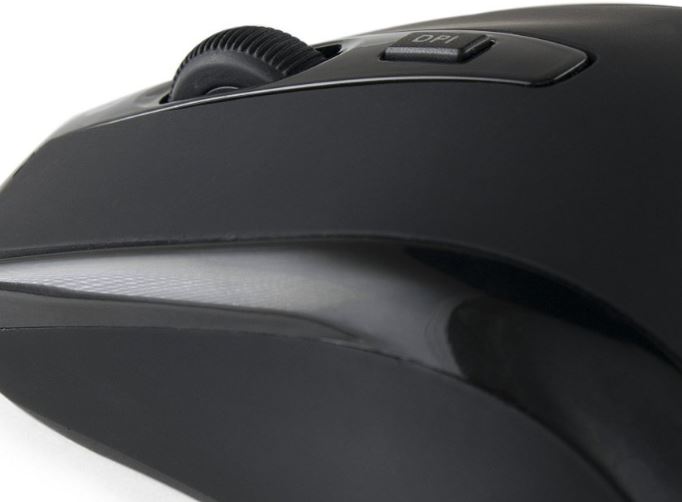 Battery Life
The Plugable Bluetooth travel mouse comes with two AAA batteries and turns itself off when idle, so you never have to worry about forgetting to turn it off to save battery. This helps extend its battery life, which should last up to a year when used properly. Once the mouse is off, you simply move the cursor to bring it back.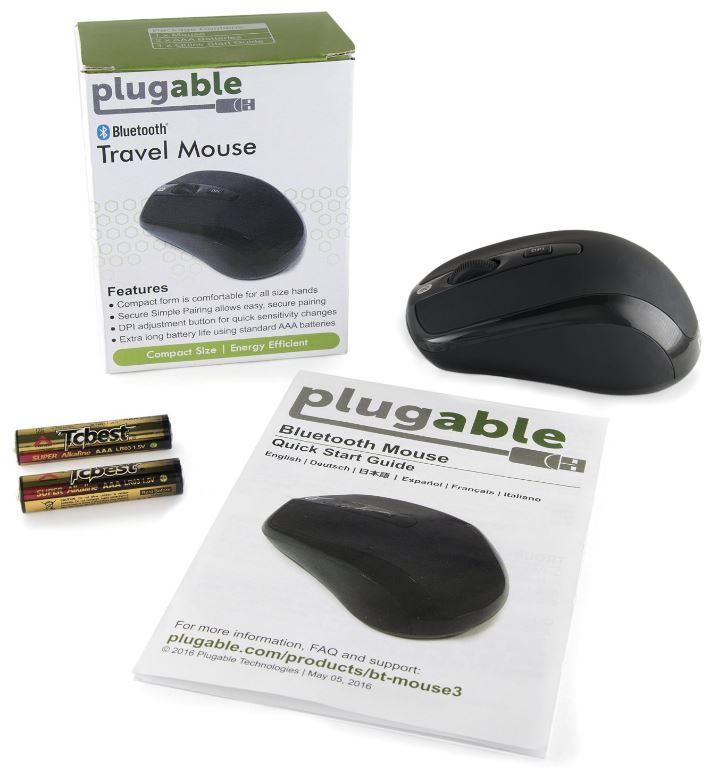 Value and Considerations
If you're looking for a mouse that isn't quite as small as the Logitech, this is the most economical option on the market. Because Bluetooth can decrease the battery life of your mobile device, some people prefer the USB receiver. Generally, this is only an issue with sub 10" devices which may have a compact battery.
Which Travel Mouse is Right for You?
Depending on your needs, either of these options will provide you with basic mouse functionality. For more specific needs, we've broken the list down based on real world requirements to simplify the selection process.
If portability is your main concern, you can't get much smaller than the Logitech M187 Wireless Mini Mouse. At only 0.8 ounces, no product offers such a high quality build at such a low price.
If you expect to spend a lot of time working away from the office, you'll likely want something a little more comfortable to use. The Sharkk Compact High-Precision Wireless Optical Mouse gives you all the features of a full-sized unit in an incredibly compact package. Additional navigation buttons, a long range receiver, and easy set up procedure make this the perfect solution to power users who value reliability and performance above all else.
Finally, the Plugable Bluetooth Travel Mouse is deal for consumers who will be switching between multiple mobile devices on a regular basis. The Bluetooth connectivity means that you'll never have to worry about leaving the receiver connected to one of your other devices, and also offers the widest range of compatibility of any other mouse on the market.