For those who grew up playing video games, there's a constant desire to go back and play your favorite game. The nostalgia of it is irresistible, but it can be a challenge to play them.
The traditional way to play these types of games is to find the correct console, find the game, figure out how to make it actually work on your TV or monitor, and finally play it. Alternatively, you could just play it on an emulator. To do so, one of the best and only things you could use is a laptop.
Key Takeaways:
Are laptops good for emulation?
Laptops are great for emulation. In general, emulation doesn't take a huge toll on your system, especially when running older games. Most of the modern laptops, especially those with a gaming emphasis, are going to be perfectly equipped to emulate your favorite games.
Do you need a powerful PC for emulation?
Nope! Most emulators online require very little hardware in order to run. As long as your computer is somewhat modern, it should work fine. That said, a nicer and newer laptop will always be a good idea to make sure it isn't an issue.
Do emulators need more CPU or GPU?
Most emulators put much higher strain on your CPU rather than your GPU. Because of this, having a high-quality CPU is more important than having a high-end graphics card. As long as it's somewhat modern, your GPU won't have too big of an effect on emulation performance.
How much RAM do emulator laptops need?
You don't need a ton of RAM in your laptop to run most emulators. In most cases, 8GB of RAM will do just fine to make sure it functions well.
What games can I play on an emulator?
That really depends on the emulator you decide to go with. There are a bunch of options out there, and with a bit of research, you'll probably find an emulator to run just about any game you may have played on any console in your entire life.
Best Overall: ASUS ROG Strix G16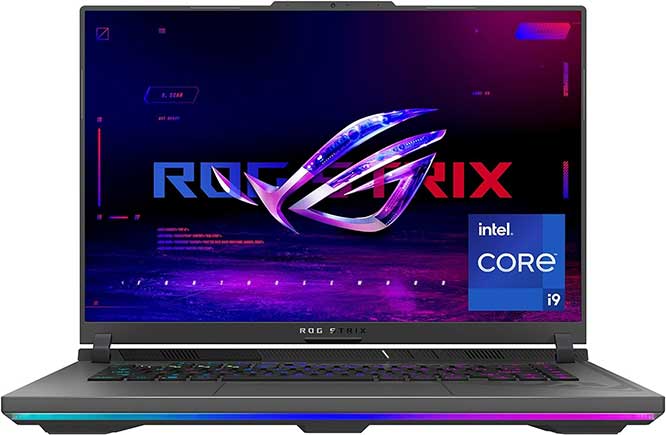 Key Features:
Intel Core i9-13980HX CPU
16 GB RAM
16-inch 165Hz screen
The best overall laptop for emulation is the ASUS ROG Strix G16. This laptop is packed with amazing components to play emulators and state-of-the-art games. Internally, you'll find an RTX 4070, an Intel Core i9-13980HX CPU, 16 GB of DDR5-4800MHz RAM, and 1 TB of storage. These components are all top of the line, giving you a flawless emulation experience.
As for the ports you'll find on the laptop, there are two USB 3.0 ports. This is accompanied by a dedicated ethernet port, an HDMI port, a USB-C port, and a power port. It's also pre-equipped with Bluetooth technology and can connect to the internet via WiFi.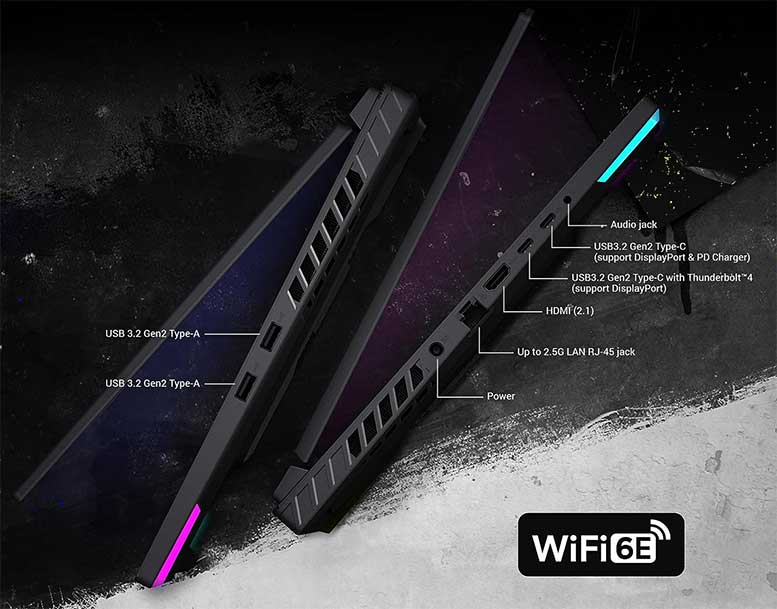 Even though this has a ton of great components, it isn't extremely bulky. This laptop has a total size of 13.94 x 10.39 x .89 inches, so you can easily leave it on your desk or take it with you. The screen used on the laptop is 16 inches and has a refresh rate of 165 Hz and a response time of 3ms, making it a solid option for gaming. The screen also has a unique resolution of 1920 x 1200 pixels.
This is an overall great-looking laptop with a powerful CPU that can play virtually any emulator game you can find. The design looks great, with a black main color accompanied by fully customizable RGB on the keyboard and around the base of the device. It also comes with Windows 11 pre-installed, so it's ready to take out of the box and start playing your favorite emulated games.
Pros:
Full RGB customization
High-end components internally
Great 165 Hz screen for gaming
Cons:
Doesn't work great with dual monitor gaming setups via USB-C and HDMI
Best Runner-Up: MSI Stealth GS77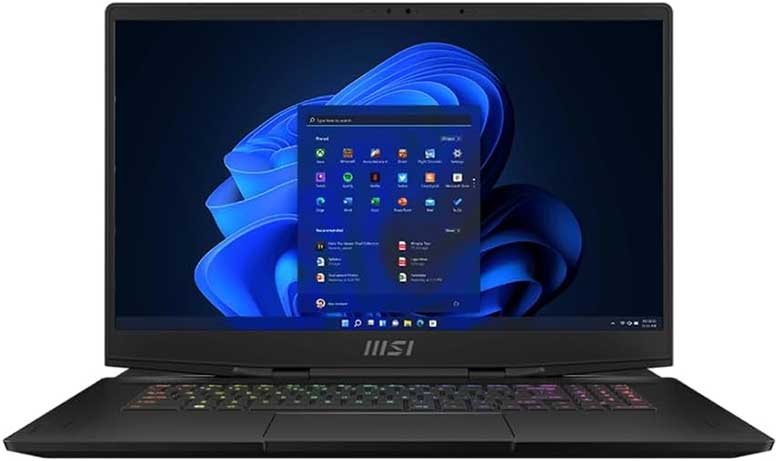 Key Features:
Intel Core i7-12700H CPU
16 GB DDR5 RAM
17.3-inch 144 Hz screen
A great runner-up option is the MSI Stealth GS77 Gaming Laptop. This computer features some great components, even though they aren't all state-of-the-art. Internally, you'll find an Intel Core i7-12700H CPU, RTX 3070, 16 GB DDR5 RAM, and 1 TB SSD storage. This is more than enough to run an emulator, so you should be good to go with what's inside.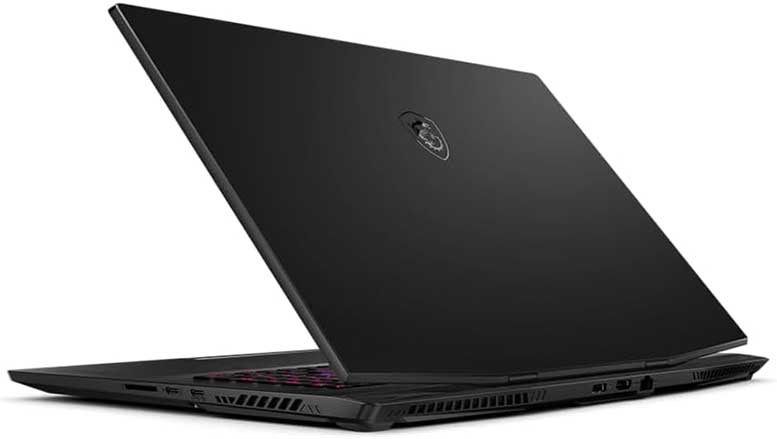 As for the ports included on the laptop, on one side, you'll find two USB 3.2 ports, an audio jack, and a webcam lock switch. On the back is an ethernet port, an HDMI port that can support 8K output at 60 Hz or 4k output at 120 Hz, and the power port. On the other side, there is a USB C port, Thunderbolt 4 port, and an SD card reader. These all make connecting a wide variety of devices super simple.
This is a slightly bigger laptop than the G16, with dimensions of 15.65 x 11.16 x .79 inches. This allows the laptop to have a total screen size of 17.3 inches. The screen used is a 1920 x 1080p resolution that can run at 144 Hz.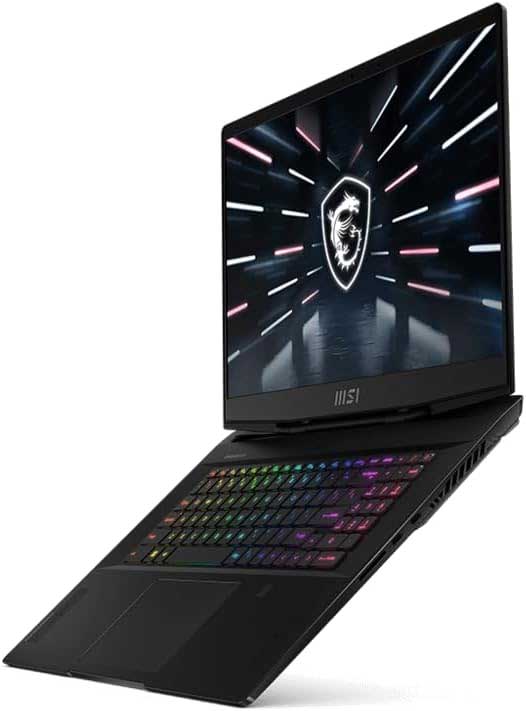 The overall look of this laptop is sleek and simple. It's constructed with a durable CNC aluminum body that is completely black. The only RGB you can find on this laptop is on the keyboard, which helps make it stand out just a little bit. Running your favorite emulators on it shouldn't be an issue at all.
Pros:
17.3-inch screen
Powerful CPU and GPU internally
Durable CNC aluminum body
Cons:
The screen is only 1080p resolution
Best Alternative: Acer Nitro 5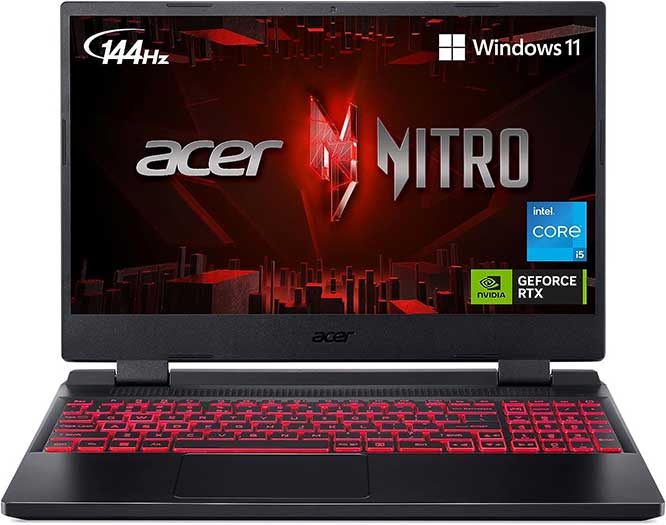 Key Features:
Intel Core i5-12500H CPU
16 GB DDR4 RAM
15.6-inch 144 Hz screen
A great alternative laptop for emulation gaming is the Acer Nitro 5. This computer has some mid-level components that are still going to work great for emulators and even some current games. Internally, it has an Intel Core i5-12500H CPU, RTX 3050 Ti, 16 GB DDR4 RAM, and 512 GB SSD storage. These parts all work together really well and can take on your emulating needs.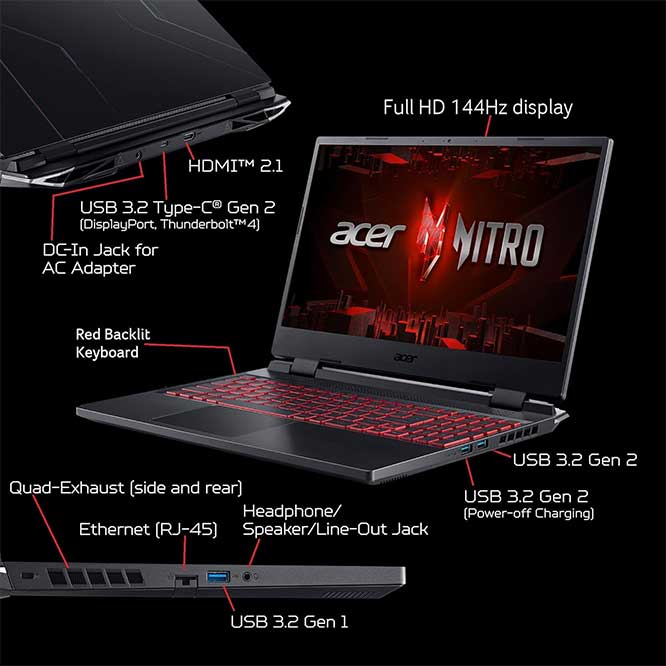 There are also lots of ports on this computer to make it compatible with a wide array of other devices. There is an HDMI 2.1 port, Thunderbolt 4 port, ethernet port, audio jack, power port, and three USB 3.2 ports. It also comes pre-equipped with AX1650 WiFi 6 and Bluetooth 5.1 for lightning-fast connectivity speeds.
The laptop itself is on the smaller side, with a total size of 14.9 x 10.67 x 1.06 inches. This allows you to easily take it with you if you want to. Additionally, it has a 15.6-inch display screen. This screen has a resolution of 1920 x 1080p and can run at 144 Hz.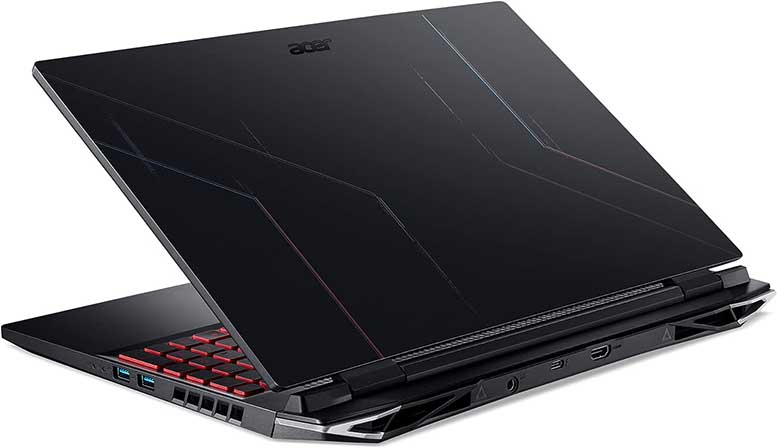 The Acer Nitro 5 has a good mix of minimalism and gaming for its overall look. The outer shell is all black, and internally, the keyboard is backlit with solid red lights. The backlighting is nice, but the lack of RGB may be disappointing for some. However, everything else about it makes it a solid choice for running emulators.
Pros:
The screen has a 144 Hz refresh rate
Great mid-level internal components
Easy to take with you on the go
Cons:
No RGB backlighting anywhere on it
Best AMD Ryzen CPU: ASUS TUF Gaming A17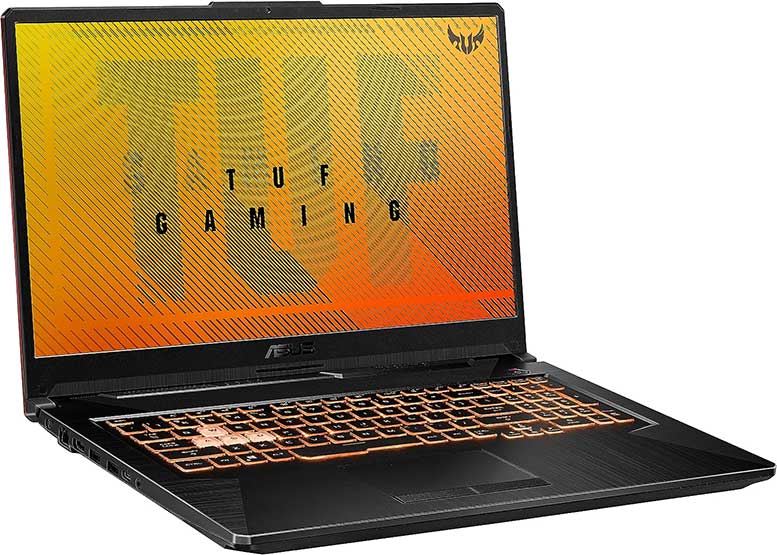 Key Features:
AMD Ryzen 5 4600H CPU
8 GB DDR4 RAM
17.3-inch 144 Hz screen
If you're someone who prefers to game on an AMD CPU, then the ASUS TUF Gaming A17 Gaming Laptop may be your best bet. It's a great entry-level laptop that can run emulators as well as current games with lower graphic settings. Internally, you'll find an AMD Ryzen 5 4600H CPU, GTX 1650 GPU, 8 GB DDR4 RAM, and 512 GB of storage. While these aren't top-of-the-line parts, for emulators, you should be fine.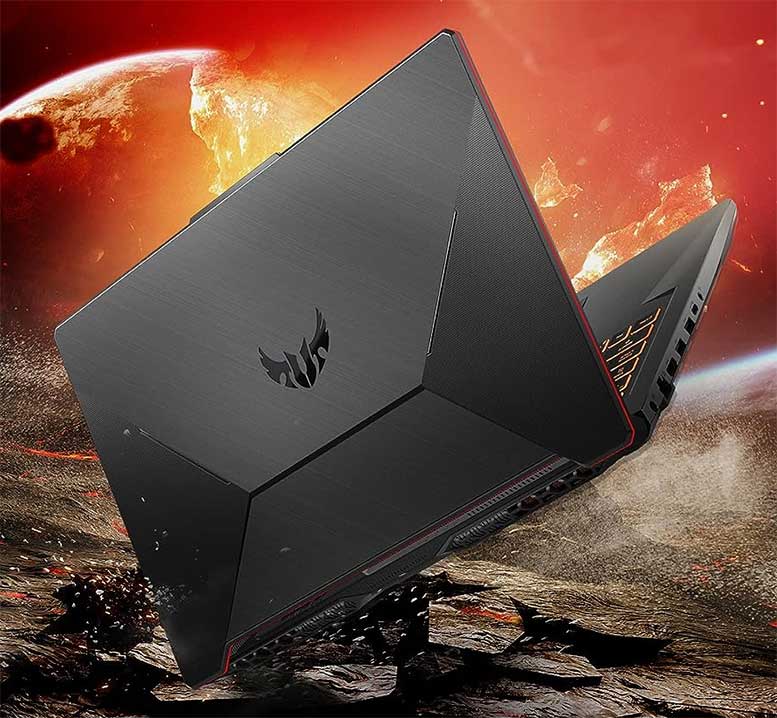 The connections on this laptop are great as well. One side has a USB 2.0 port and a Kensington Lock. The other side has an ethernet port, HDMI 2.0 port, Two USB 3.2 ports, a USB C port, and an audio jack. The layout of them is pretty straightforward and should offer plenty of connectivity. Additionally, you can connect more devices via built-in Bluetooth technology.
This laptop is built to be tough. It has military-grade toughness, passing multiple military-level tests to ensure maximum durability. Whether you drop it, shake it, overheat it, freeze it, or use it in humid conditions, the A17 shouldn't have any issues with breaking or malfunctioning. The overall size of the device is 15.71 x 10.95 x 1.02 inches, and it has a 17.3-inch screen. The screen is 1920 x 1080p and has a refresh rate of 144 Hz.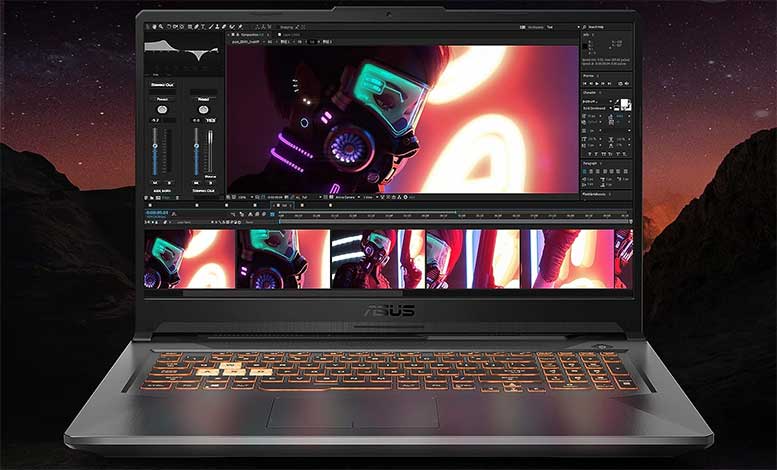 If you're looking for the toughest laptop out there to run your emulators on, this is the one to go with. There is an AMD CPU with plenty of great components, and it can withstand basically anything you put it through. Plus, the keyboard has full RGB customization to help it fit into any gaming setup as well.
Pros:
The RGB keyboard looks great
Extremely durable
Plenty of connection ports for more devices
Cons:
8 GB of RAM is a bit light for modern gaming computers
Best Budget: MSI Thin GF63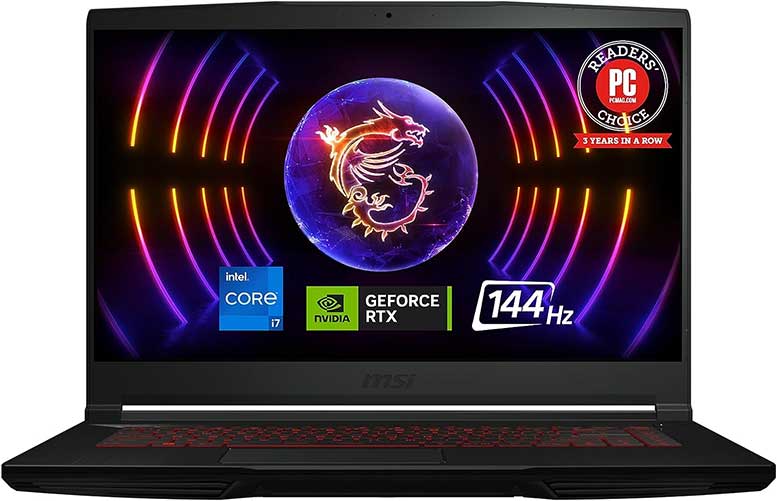 Key Features:
Intel Core i5-12450H CPU
8GB DDR4 RAM
15.6-inch 144 Hz screen
For gamers on a budget who really want a way to play emulators, the best option is the MSI Thin GF63 Gaming Laptop. This laptop has a good mix of components inside that make it able to play emulators as well as some modern games on mid to low-graphics settings. Internally, it has an Intel Core i5-12450H CPU, RTX 2050 GPU, 8GB DDR4 RAM, and a 512GB internal SSD for storage.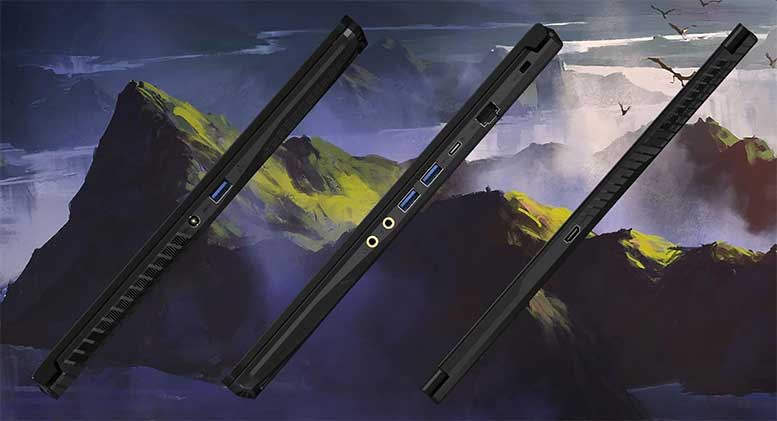 There are a lot of ports for connecting other devices on this laptop. They include a USB-C port, three USB 3.2 ports, an HDMI port that can output 4K video at 30 Hz, an ethernet port, a power port, a Kensington Lock, and an audio jack. There is also WiFi 6 compatibility, which lets this laptop use internet speeds over 1 GBPS.
This laptop from MSI is designed with portability in mind, making it perfect for gamers on the go. The dimensions of it are 14.13 x 9.99 x .85 inches and a weight of only 4.1 pounds. The screen used on the laptop is 15.6 inches, which is a good size for a small portable laptop like this one. It has a resolution of 1920 x 1080p and can run at 144 Hz. While we always like higher resolution, it's not a bad thing at this price point.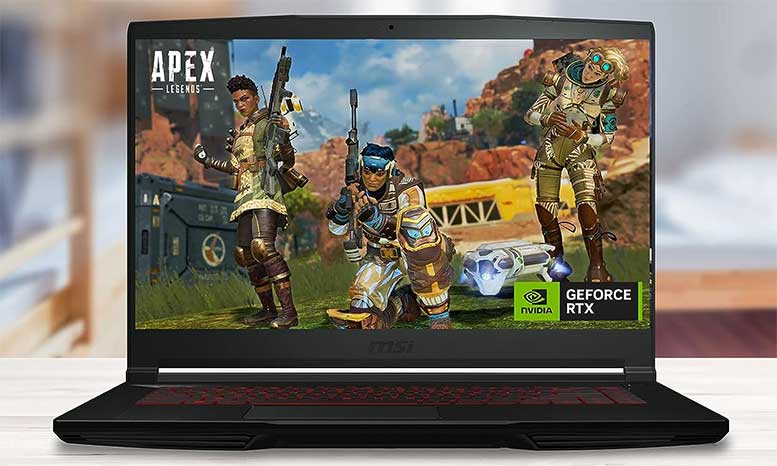 The MSI Thing GF63 has a fully RGB backlit keyboard that can be customized to look however you want it to use additional software. It's available at a great price point that makes it easy for most gamers to get it. It's mainly designed to be portable and thin. However, it will also be a great choice to set on your desk as your daily gaming rig, whether you're into emulators or standard modern computer games.
Pros:
Great price point
High refresh rate screen
WiFi 6 capable
Cons:
8 GB of RAM is light for current gaming computer needs
Meet Derek, "TechGuru," a 34-year-old technology enthusiast with a deep passion for tech innovations. With extensive experience, he specializes in gaming hardware and software, and has expertise in gadgets, custom PCs, and audio.
Besides writing about tech and reviewing new products, Derek enjoys traveling, hiking, and photography. Committed to keeping up with the latest industry trends, he aims to guide readers in making informed tech decisions.