Losing luggage can quickly ruin a trip. Even a modestly sized luggage usually carries hundreds of dollars in value. The inconvenience of losing your stuff needs no explanation, but those problems can be worse if you're traveling abroad. And then there's the possibility of losing irreplaceable items with sentimental value. Sometimes lost luggage reappears, and sometimes it seems to simply disappear into the ether.
But you don't have to put your fate in the hands of destiny. Having a GPS tracker can help you find your luggage when it gets lost by helping you track precisely where it's located. You can use that information to drastically increase recovery time, or even recover bags that would've never been found. Anyone who's lost luggage before can tell you that dealing with airline luggage services isn't much fun, but having a GPS tracking device puts you in control of the recovery process.
When you're not flying, a luggage GPS tracking device can be used as ordinary GPS tracking device. You can stick them amongst your other possessions, or use them to help you keep an eye on your family. GPS trackers are small enough to neatly fit inside desktop computers, cars, and similar valuables. While the tracker isn't protecting you from the panic of never seeing your bags appear at a baggage claim carousel, the tracker can stay useful in other ways.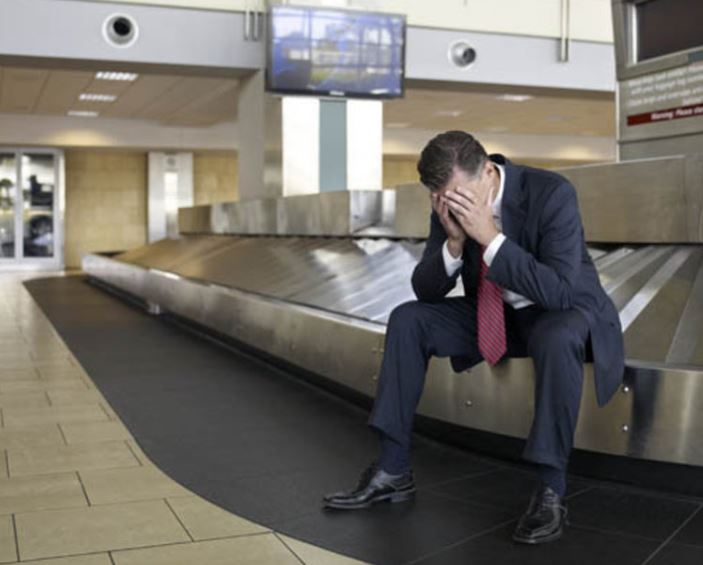 Choosing a Luggage GPS Tracking Device
GPS services are usually sold as subscriptions, not unlike activating a phone. The cost of monthly subscriptions varies widely, and is usually tied to the kind of features available on the GPS device being used. For example, cheaper GPS services may restrict how often you're able to get updates, and more expensive services may provide location updates with greater regularity. If you don't need updates that are accurate within the last 30 seconds, then you can safely choose the cheapest plan and not have to worry about missing anything significant.
Tracking Method
GPS services work through a network of satellites positioned high above the earth. But some trackers offer more than one way to locate your stuff. For example, GSM trackers use local mobile networks to triangulate the location of your luggage. Those signals work within airport terminals because they use the exact same transmission technology as phones. Although the location data provided by GSM isn't as accurate as GPS. While GPS is capable of being insanely accurate, easily telling you the precise street address of your tracker, GSM is more like a strong approximation.
But for GSM tracking, whatever country you're in needs to support the SIM chip within the device. Most countries use the GSM-chip standard, but there are a handful of exceptions. South Korea and Japan are the most noteworthy, using their own distinct types of chip.
Other luggage trackers use Bluetooth technology, or combine Bluetooth with mobile. Most Bluetooth connections are limited to about 100 feet from your phone. If you're close to your luggage and you're trying to pin down its exact location, then Bluetooth can be useful. But Bluetooth technology is better adapted to tasks like finding lost keys or remotes, and it's totally inadequate for tracking luggage unless paired with another technology.
The Physical Device
Apart from the way tracking is done, it's important to look at the details of the tracker itself. You want a reliable tracker that isn't going to chew through battery life and unexpectedly die. You want a tracker that has enough connectivity options that you never have problems finding it. And you probably want a track that's small and light enough to fit inside baggage.
The difference between one GPS luggage tracker and another is often made up of seemingly minor details. But those minor details can add up into something much more significant if you spend any substantial amount of time using the tracker. That means if you know exactly what you expect to get out of the tracker, it's much easier to match up your expectations to a device that can deliver on them.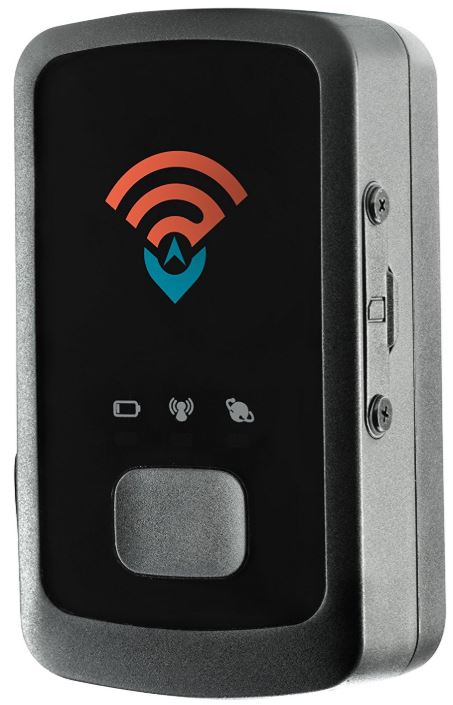 Spy Tec STI GL300
Spy Tec has been a rising star within the GPS world for about 15 years, and their STL GL300 is a serious contender for the best mobile luggage tracker. One thing to notice about the GL300 is it's clearly made to double as a personal and vehicle GPS tracker, and not solely intended to spend its days inside your luggage. That's largely thanks to the adaptable support features, which makes this tracker both small enough to insert inside a backpack, and powerful enough to be responsible with tracking your loved ones.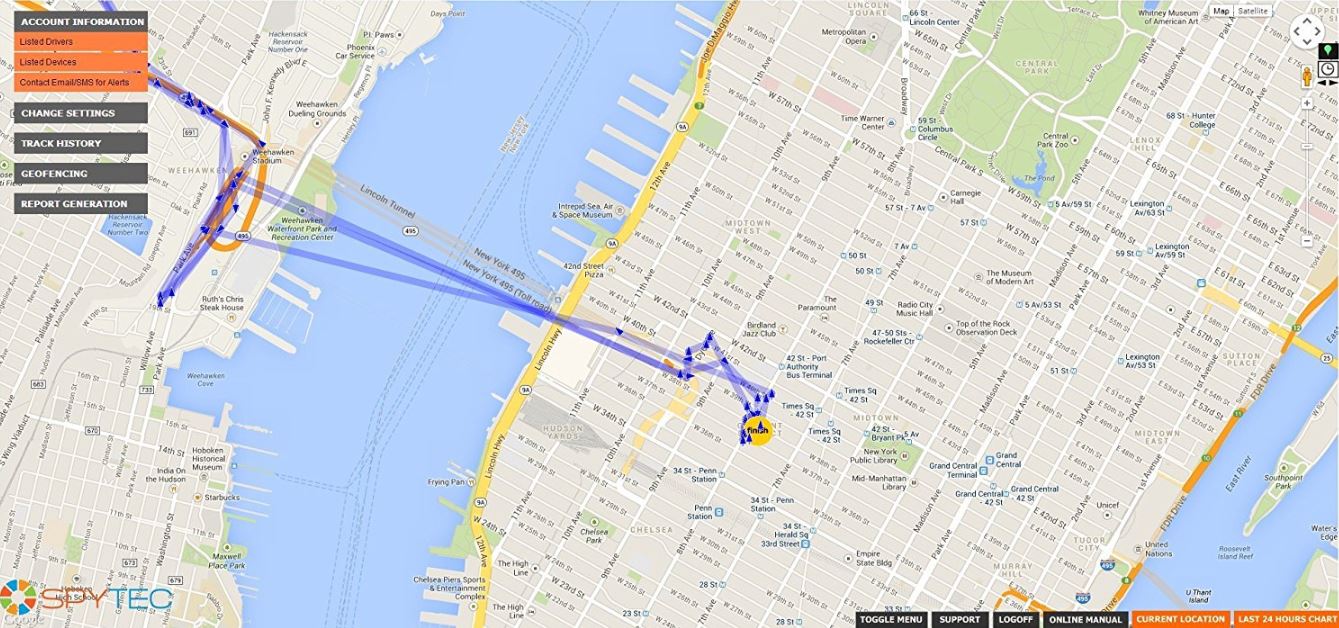 Build & Features
The GL300 is operated through Spy Tec's mobile app, which is supported with Google Maps. Using Google Maps allows you to get incredibly detailed results from your GPS tracking, including the precise street address where the tracker is located. The app requires registration, which is a minor irritant, but it otherwise offers an excellent and intuitive control interface over your tracking. And Spy Tec's app supports both iOS and Android devices.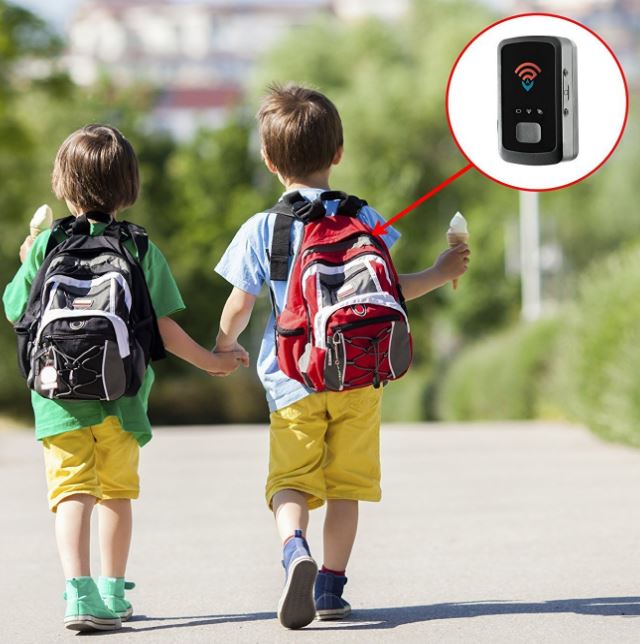 If you're using the GL300 to track something other than luggage, you'll be interested in its geo-fencing feature. You can use the app to specify an area on the app, and then receive an email or text notification when your tracker leaves that area. Internally, the device makes use of a 3-axis accelerometer for accurate motion detection.
In spite of its power, the GL300 weighs only 2 ounces, and its longest dimension is its 2.7-inch length. And in spite of its incredibly lightweight design, its battery life typically lasts two weeks thanks to the effective use of motion activation technology. And then there's the configurable SOS button. If the name doesn't give it away, it's a programmable button you can use to call the police, or alert a specific set of contacts.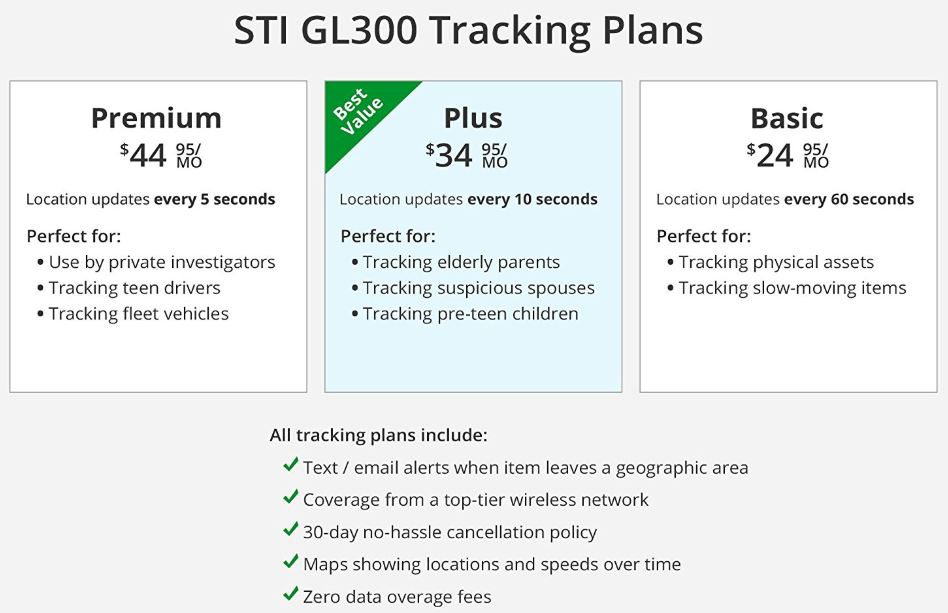 GPS Subscription and Other Considerations
The GPS feature costs $25 monthly. It doesn't have contracts or cancellation fees, so there's no disincentive for you turning the GPS on and off whenever you happen to need it. That subscription supports GPS location updates as frequently as every 5 seconds.
The GL300 isn't waterproof, so if you want to place it outside, you'll need to use an exterior casing. Fortunately, Spy Tec separately offers a magnetic casing for the GL300. That casing is also water-tight, making is suitable for leaving your GPS tracker at the mercy of the elements. While the casing isn't included, the GL300 does include a 30-day return guarantee.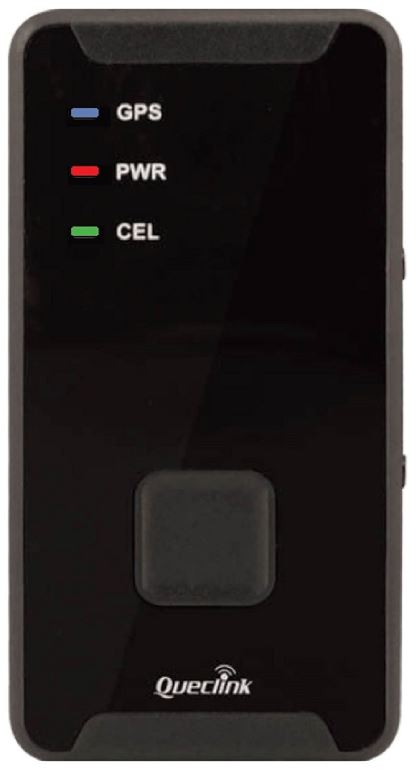 AmericaLoc GL300W
AmericaLoc's GL300W is another in a long line of their multipurpose GPS trackers. It's equally suited to tracking luggage, assets, and personnel. But what makes AmericaLoc stand out in the crowded GPS market is their pledge to provide 2 free months of service with your first purchase. For people who only need a GPS unit for a short period of time, that free service makes the GL300W an insane value.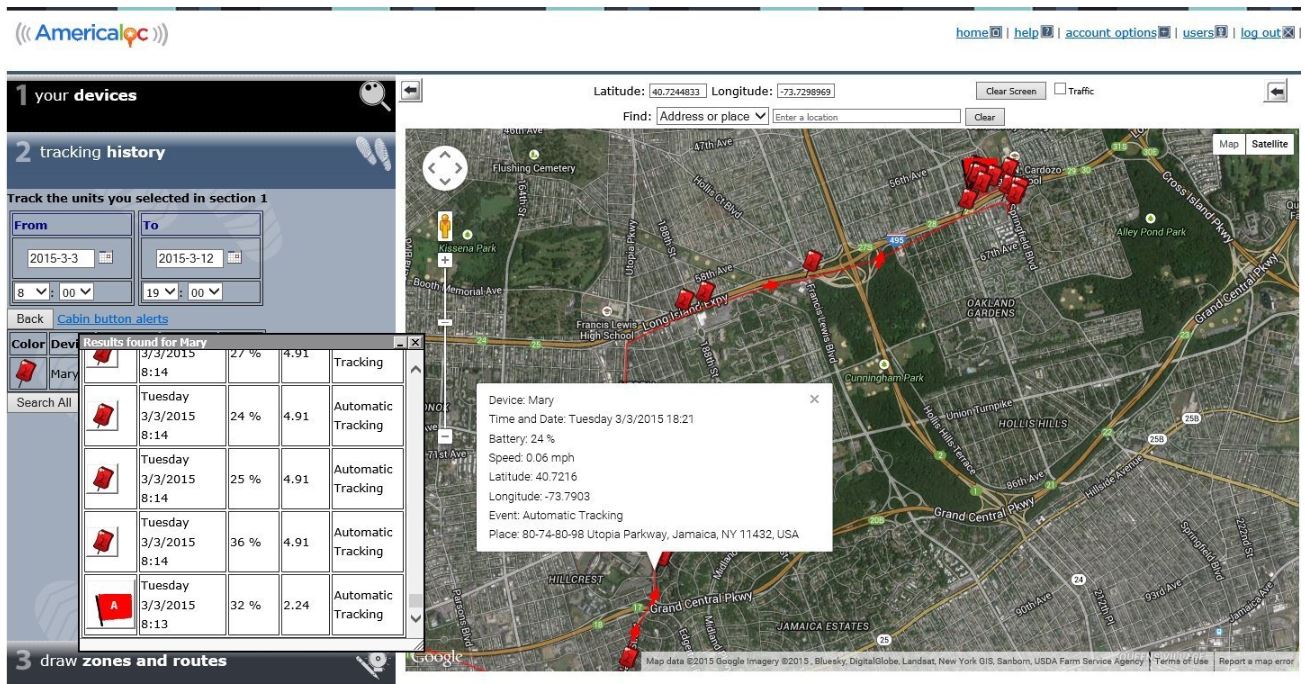 Build & Features
The GL300W weighs just over 2 ounces, and uses an exceptionally small 2.7 x 1.5 x 0.9-inch build. That slim build makes the GL300W great for slipping into small spaces unnoticed. For the most part, when you're choosing an inexpensive GPS tracker, what you end up with is inferior battery life or dismal coverage. But the GL300W evades those kinds of problems with its smart design.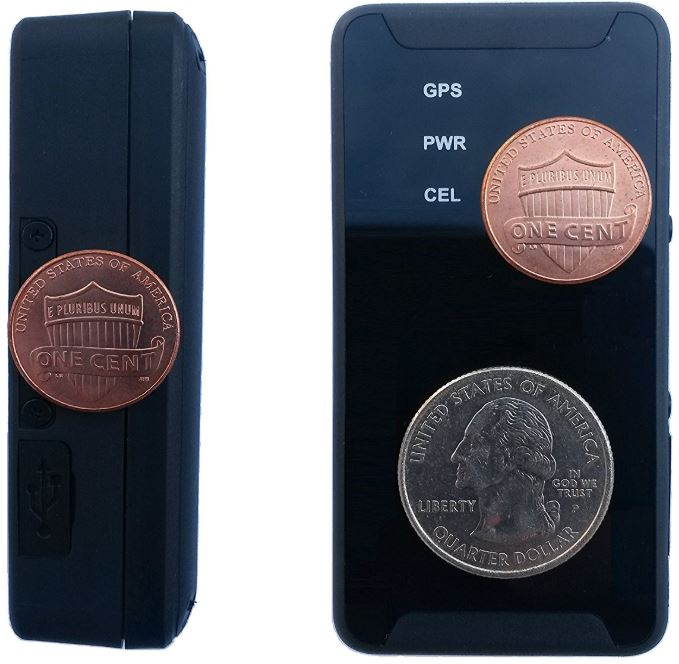 For instance, the device can be toggled to deactivate while in motion, or run in a number of different modes that can preserve battery life. It has a number of alert modes that be triggered to get your attention under a variety of circumstances. It can be triggered by motion, speeding, low battery, entering or leaving geo-fenced areas, power on/off, and by pressing the front button.
The precise duration of the battery's life will depend entirely on the way the tracker is used, and the alert modes you select. But like with the Spy Tec tracker, it's safe to say you can anticipate one or two weeks between each charge.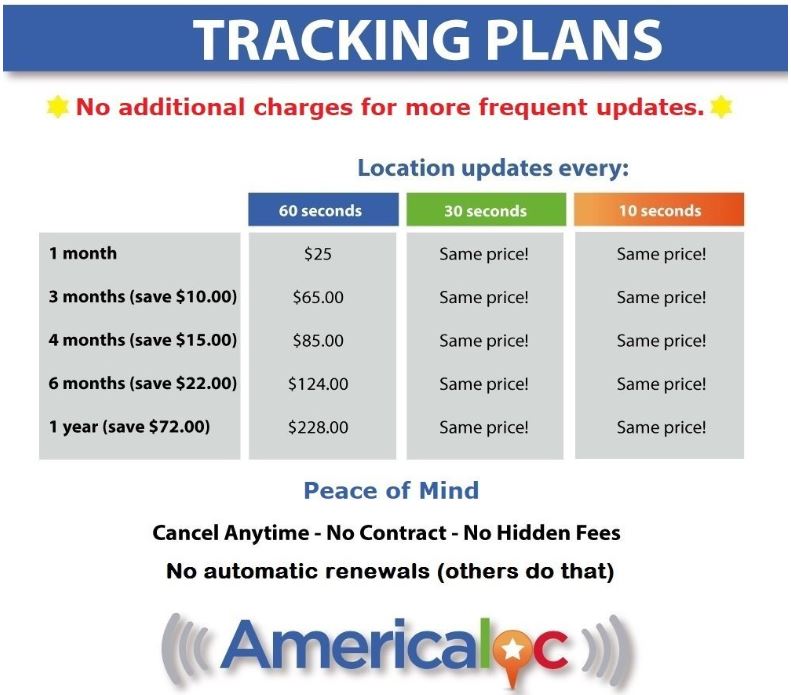 GPS Subscription and Other Considerations
Within the AmericaLoc GPS control app, you'll find an entire year of stored data from your tracker. You can get updates for each minute for motion, or get new location updates as often as every 10 seconds. And their tracking app allows you to track from a smartphone, tablet, desktop computer, and essentially any other device with a browser.
The AmericaLoc GPS service is $25 monthly, or slightly less if you buy time in bulk. Like with many major GPS providers, there's no contract or cancellation fee, so you can opt out of service at any time. An international SIM card is included for GSM tracking, and you won't end up running into hidden fees or activation charges.
This tracker also includes a one-year warranty, and a 30-day refund guarantee. Although AmericaLoc doesn't have their own magnetic case, it's worth noting that the Spy Tec case is a perfect fit with AmericaLoc's design.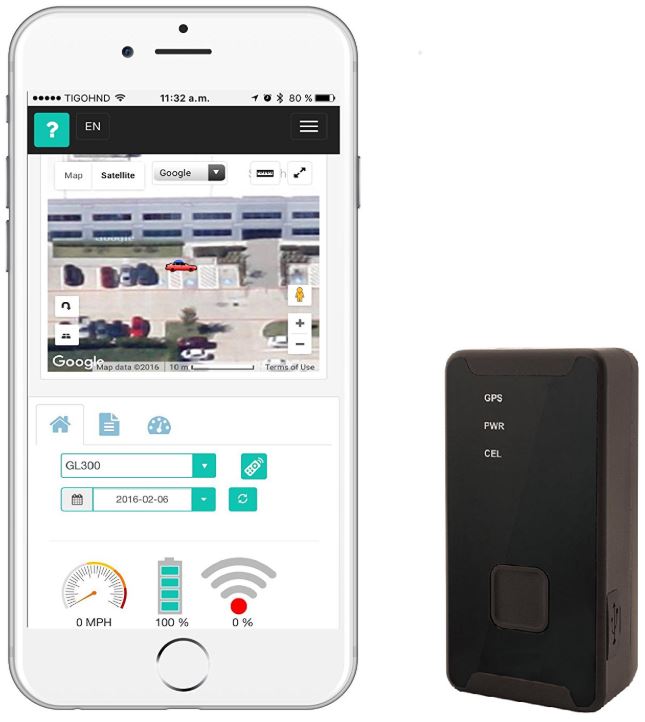 Optimus 2.0
The Optimus 2.0 has many similarities to the other trackers on this list. It's well equipped for tracking vehicles, people, valuables, and luggage. And it has a variety of advanced features that make it trustworthy for protecting your most valuable assets. But the 2.0 design has its own strengths and weaknesses that make it a distinct variation on a common theme among luggage GPS tracking devices.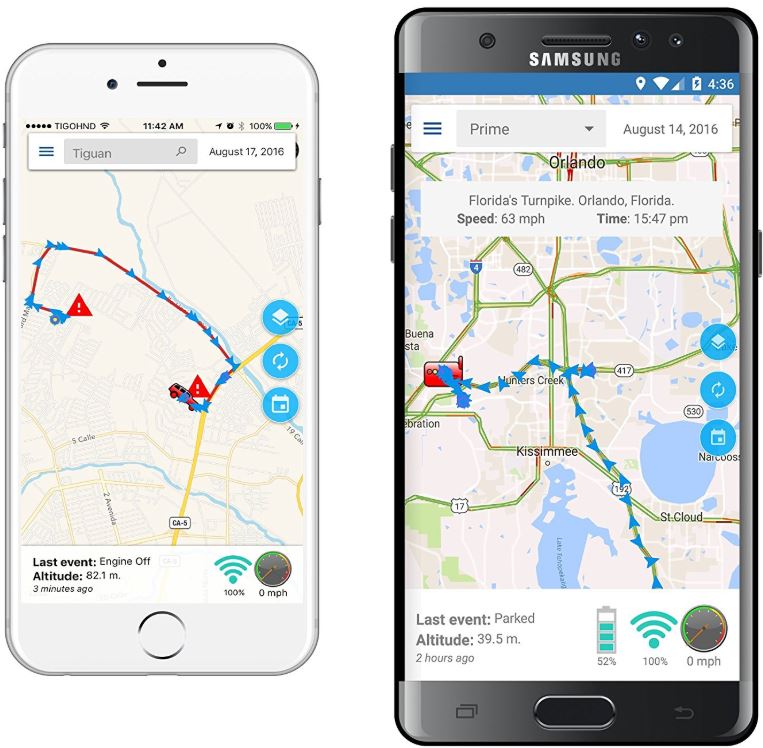 Build & Features
Like with other trackers, the Optimus 2.0 uses a slim 2 x 1.5 x 1-inch build that's small enough to fit almost anywhere. That compact body weighs just over 3 ounces, making it easy to fit into luggage without greatly increasing the weight of your bags. And the entire design is supported with a heavily water-resistant case. But when you're using a GPS tracker, what you're typically interfacing with isn't the device itself, it's the controlling software.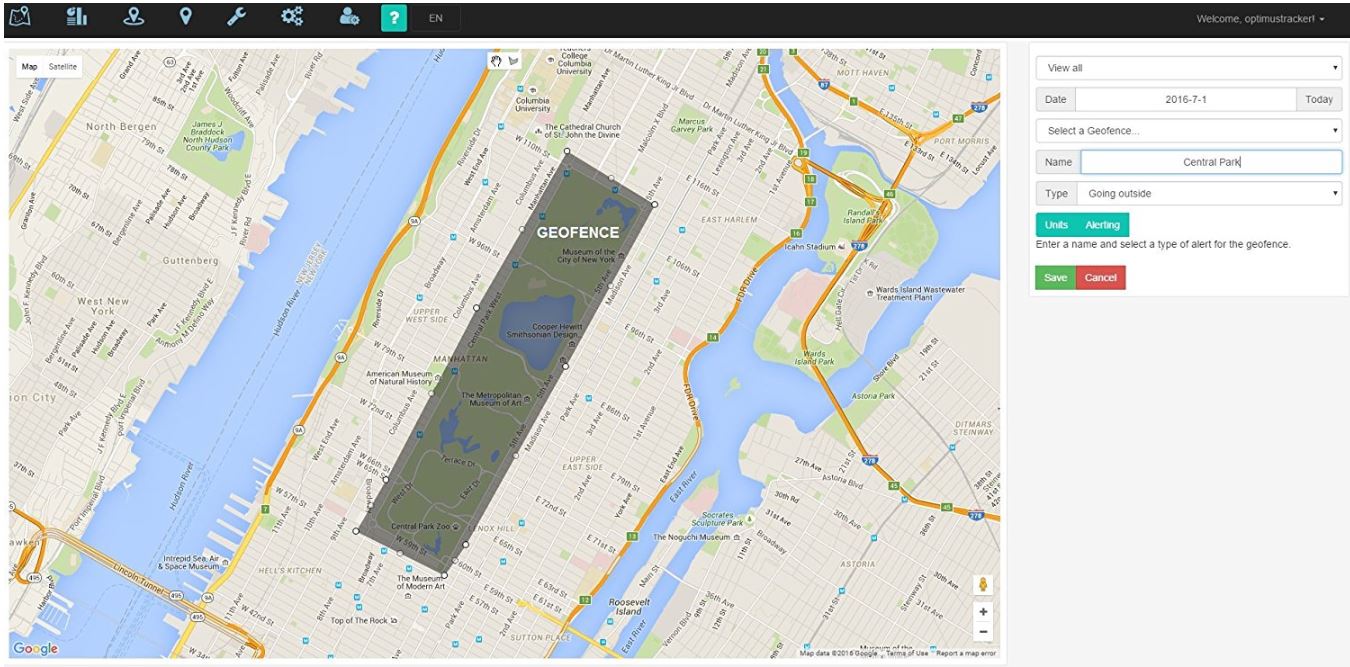 And the Optimus 2.0 app is easily the most accessible and smartly designed GPS tracker app on the market. Its intuitive design makes it easy to set up text and email alerts for the host of supported alert modes. Those modes include low battery, driving reports, speeding, leaving or entering geo-fenced areas, and the included SOS button. Additionally, their app has equal support between both Android and iOS platforms.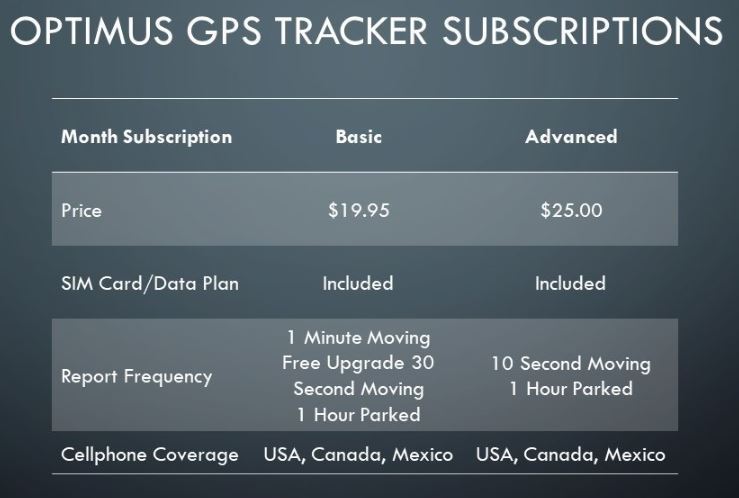 GPS Subscription and Other Considerations
The Optimus 2.0 GPS service costs a modest $20/month. And like many major providers, you won't have to sign a contract, so you can cancel service at any time. You don't have to be concerned about surprise fees, or otherwise being nickel-and-dimed by the Optimus 2.0.
The tracker itself is somewhat powerful, providing a fully customizable report for the positon of what you're tracking. The standard service offers 30-second intervals for location updates of objects in motion. But that speed can be upgraded to 10 seconds for a small monthly fee.
Another thing to note is the included SIM card, supporting coverage for North America. Although few international destinations have native GSM support, replacing the included SIM card with a different card would take only moments.
Choosing Between 3 Convenient GPS Luggage Trackers
The Spy Tec GL600 is a good choice for someone who intends to turn on the GPS for one or two months at a time, and continue to use it for years. It's essentially everything you want a GPS luggage tracker to be. The compact build has a powerful battery, and the device is easily used for more than just luggage. Spy Tec is a big name within the GPS industry, and their accessories only make a versatile device even more versatile. Whether you're looking for a personal safety device or something a little more casual, the GL600 is a great choice.
The AmericaLoc GL300W is for people who need features and power. Its GPS service offers rapid motion updates, and a huge range of alert configurations. Triggering alerts for exactly what you want is easy to set up. And two months of free service for your first purchase make this GPS tracker an incredible value, whether you need the tracker for a couple of months or a couple of years.
Finally, the Optimus 2.0 is a middle-ground between the powerful AmericaLoc GL300W and the budget-oriented SpyTec GL600. It has more sophisticated alert options than SpyTec, but fewer than AmericaLoc. The $20 monthly GPS fee is the cheapest on this list, making it a great option for people who intend keeping their GPS active for long periods of time. While its in-motion update speeds aren't exactly to the level of quality that you'd want to give the Secret Service, it's strong enough for the needs of most people.