Are you someone who spends a lot of time at their computer? You may be a gamer or someone who works at a desk all day long. Either way, chances are you have a computer mouse that you really enjoy using. When you do have one, it's hard to ever want to switch to something different.
One common problem that a mouse will have after a long time of use is the pads underneath wearing down and not working as well as the day you first took it out of the packaging. To fight that problem, you might want to check out some mouse feet, also known as skates.
What are mouse feet (skates)?
Mouse feet/skates are small glass, ceramic, or other type of material items that you stick to the bottom of your mouse. They're all designed to be very slippery, which increases the performance of your mouse and eliminates unneeded effort in order to use them.
What kind of designs are available for mouse skates?
There are a few different kinds of mouse feet skates on the market that you can choose from. Some are designed to perfectly fit specific computer mice on the market. Others are very generic and minimal, designed to be put on any mouse that needs them. When picking, just make sure to know what mouse you're using before deciding on the right one for you.
Do I have to wait until my mouse is worn out to replace the feet?
Nope! Many people will put them on their mouse right from the beginning. This can help preserve the quality of your mouse and extend its lifetime. For gamers specifically, these are very common items to add at any time.
Since they increase the slippery-ness of your mouse on the mouse pad, they are going to help people who want to have the best reaction times possible in their games. A mouse that is more slippery will move faster and, in turn, make your gaming reaction time lower, increasing your ability to dominate your favorite game.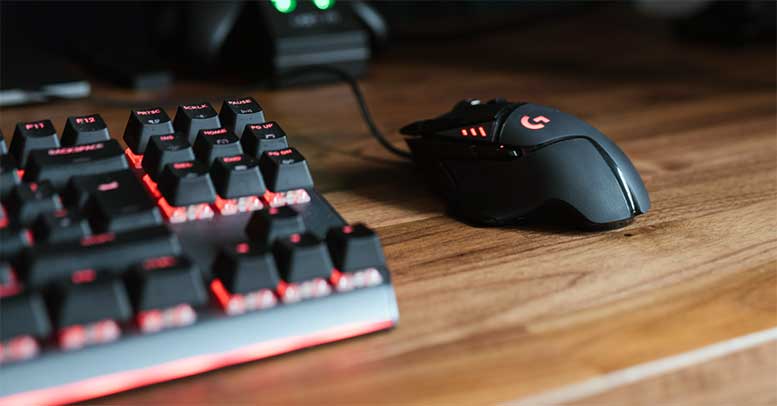 How many mouse feet (skates) do I need on my mouse?
This will depend on the type of mouse you have and the style of skates you go with. If you have a mouse that can use skates specifically designed for it, then just use whatever comes in the package. If, instead, you get a more generic skate package, you'll want to put them evenly along the bottom of your mouse.
This will help increase the mouse speed while also keeping it balanced along the bottom of the mouse while in use. If you don't do it evenly, you run the risk of having your mouse operated in a tilted way, which won't be comfortable or effective.
Which design is best for mouse feet/skates?
The designs of these skates come in all shapes and sizes. However, the answer to this will depend on your mouse. If you have one that you can find a custom kit for, then that may be the best way to go. If not, generic mouse skates will work just fine.
The main things to keep an eye on are the edge shape, coverage, and thickness. The edge shape is important because if it isn't rounded enough, you run the risk of your mouse catching on your mouse pad and either damaging the pad or ripping the skate off the bottom. Coverage is important because the more coverage on the bottom of the mouse you have, the slipperier it's going to be.
Finally, thickness is important because if your skates are too thick, it may impact the mouse's ability to register the laster against the pad, which can make it stop functioning as a mouse easily.
Best Overall: Superglide Mouse Feet/Skates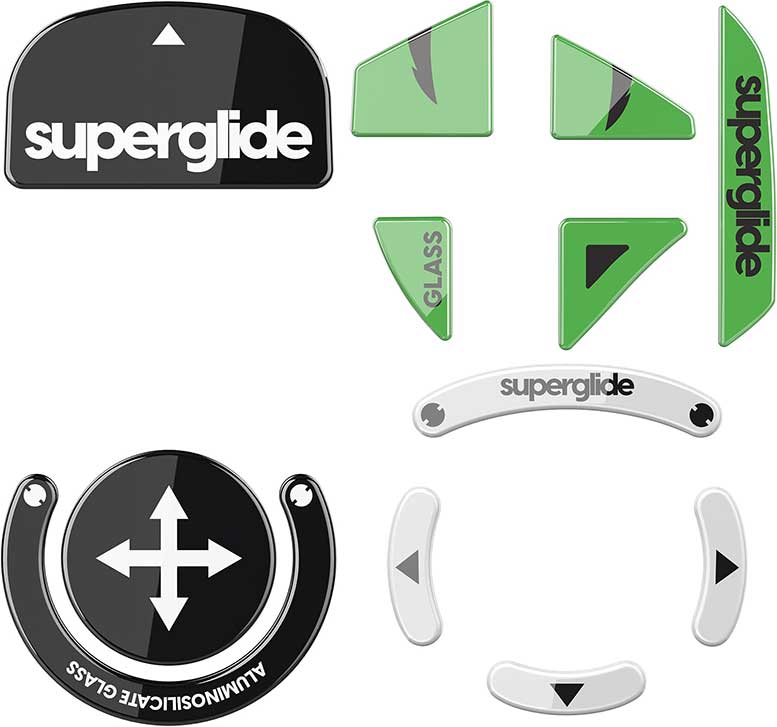 Key Features:
Considered the best by most eSports gamers
Multiple pack sizes
Glass construction
Multiple versions available
The best overall mouse feet skates come from Superglide. These skates look and feel great, as they're made from ultra-strong glass. They also come in a wide range of colors, including white, black, blue, red, green and more.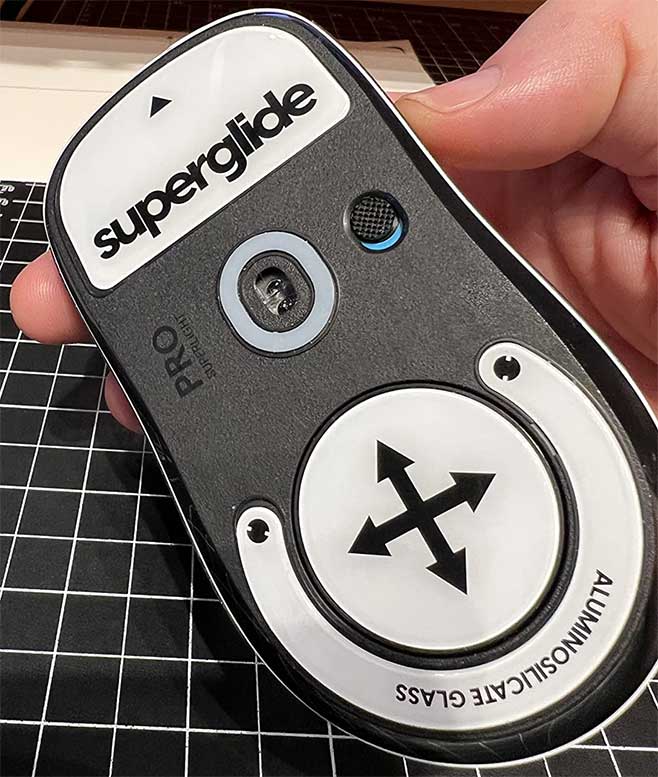 As for functionality, these are great. Since they are designed specifically for different mice from top companies like Logitech and Razer, they are going to hit the main spots where they are needed. When combined with their super strong, rounded glass construction, they function perfectly.
Superglide creates feet skates for multiple different mice on the market. Because of this, different styles are going to have a different amount of skates included. Most kits, however, are going to have between 2 and 5 skates in the pack.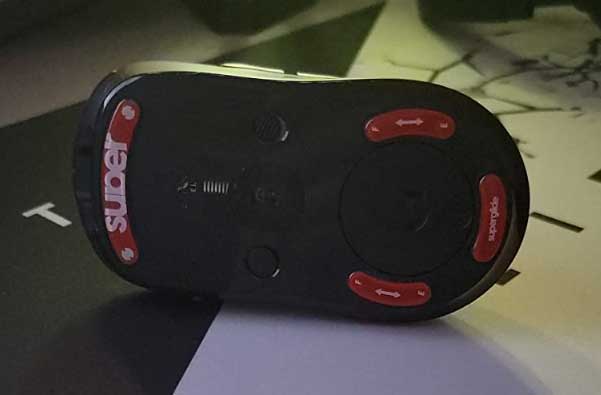 These are going to work best when used on cloth mouse pads, as that will amplify their speediness. It isn't recommended that you use them on a glass mouse pad if that's what you use. Overall, since they are custom to the mouse you have, you're going to have a great experience every time you sit down at your computer for a gaming session.
Pros:
Custom to each mouse type
Ultra-durable glass construction
Super fast on cloth mousepads
Cons:
Not going to be a good choice if you're looking for a generic fit
Best Runner-Up: Glorious PC Gaming Mice Feet (Skates)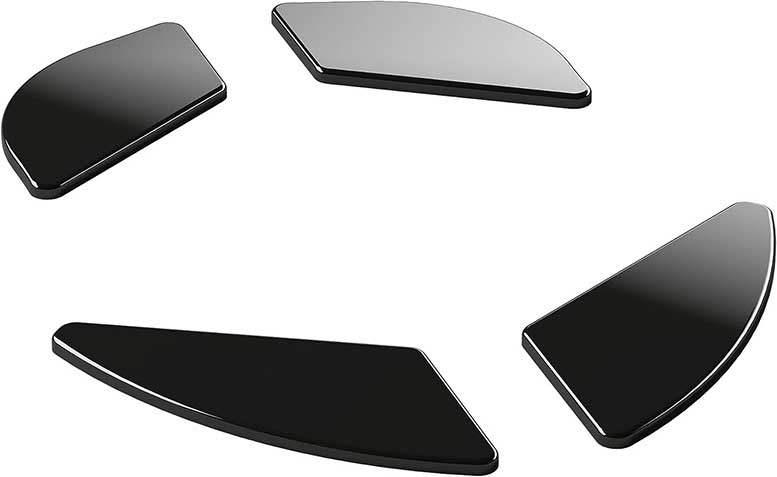 Key Features:
Four skates in one pack
Made from ceramic
Best for cloth mouse pads
A great runner-up choice is the Glorious PC Gaming Mice Feet Skates. These are made from a polished ceramic material, which makes them extremely durable and slippery. As for colors, they are only available in black. This isn't that big of a deal, though, since they go on the bottom of the mouse.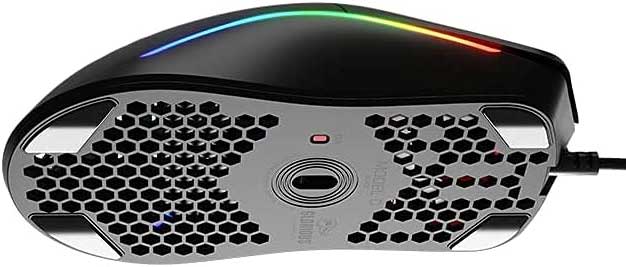 In the package, you'll find four individual mouse skates. There are two smaller, rounder skates and two longer, triangular-looking skates. This gives plenty of coverage for your mouse.
As for functionality, they are primarily designed with gaming mice from Glorious in mind. However, since their shape is a bit generic, you can likely put them on whatever gaming mouse you have at your desk. They are big enough that they'll hit the main points needed in order to work properly. They are also best when used on a cloth mouse pad.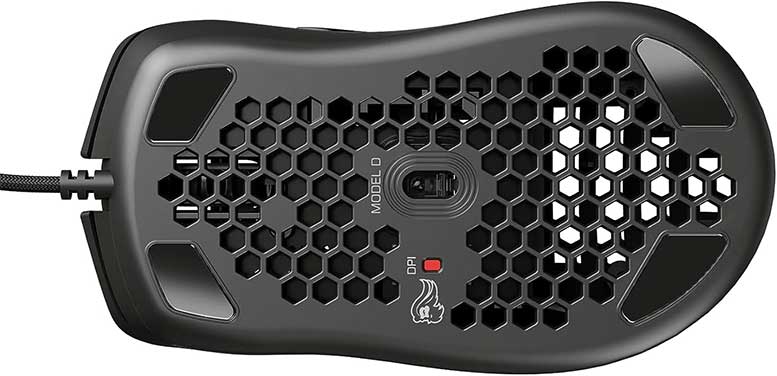 If you're a Glorious mouse user, this is definitely the kit to go with. If not, you can still use these as long as they fit in some configuration. They are made from ultra-durable ceramic and will glide really nicely on your mouse pad so you can hit fast shots in your favorite game.
Pros:
Super fast glide speed
Durable ceramic construction
Lots of coverage on your mouse
Cons:
Some reviewers note they have a small edge, which can catch when pressure is applied too hard on certain sides of the mouse
Best Minimalist Design: Pulsar Gaming Gears Superglide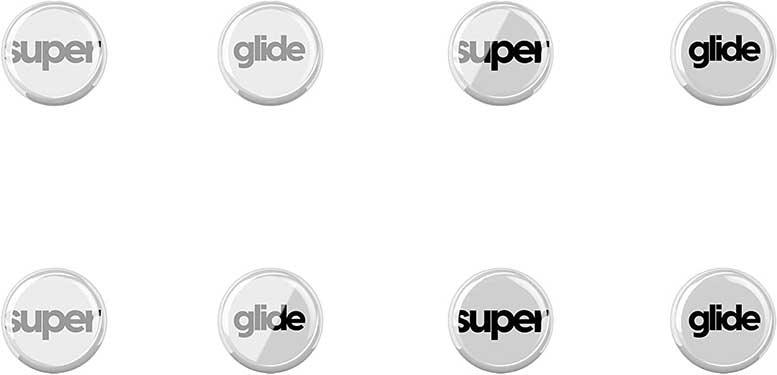 Key Features:
Eight skates in each package
Super fast glass construction
Extremely minimalist design
If you're looking for a more generic, minimalist design, then the Pulsar Gaming Gears Superglide is the way to go. These are made from a super fast glass material that is also extremely durable. They are designed to be a 6mm circular skate that can go anywhere. For aesthetics, they're white with black text.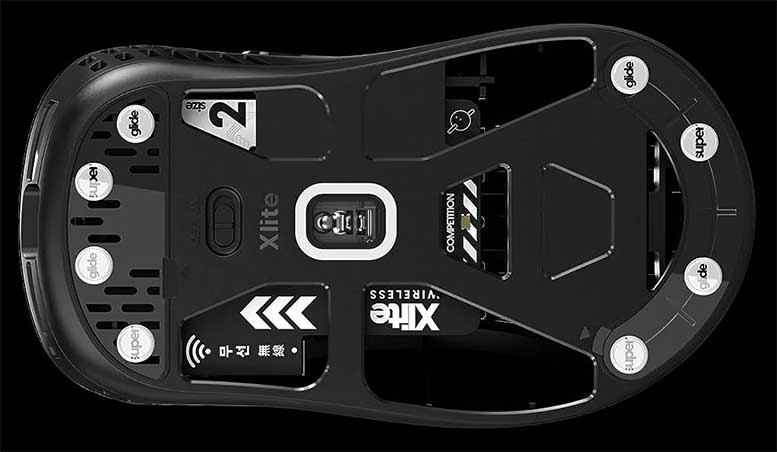 They are available in a pack of eight, which is a solid amount for your gaming mouse. They aren't made to be put in specific places, and rather, they can go anywhere on the bottom of whatever mouse you prefer to use.
Since they are made from super fast and durable glass, they glide extremely nicely and won't break. They also have a rounded edge to help avoid catching on your mouse pad. They will work best on standard mouse and desk pads.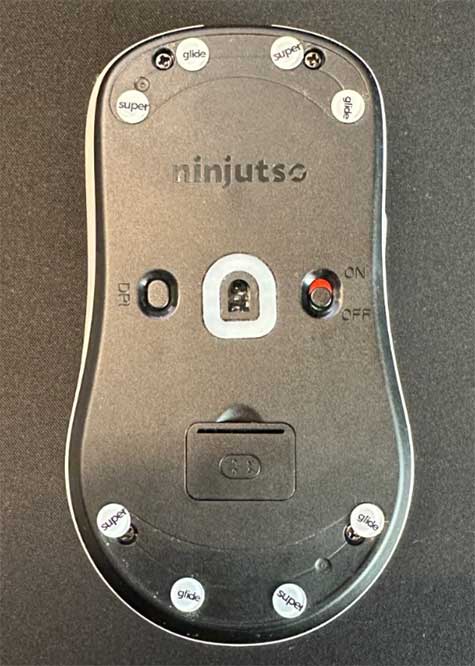 If you use a mouse that doesn't have a specific skate kit for it or just want something you can put anywhere, this is the kit to go with. They give you plenty in the package to make your mouse as slippery as you'd want it.
Pros:
Eight pack of small skates
Super fast and strong glass construction
Great for any gaming mouse out there
Cons:
Some reviewers have noted negative impacts on mouse precision with them
Best Minimalist Design Alternative: Lexip Mo42 Ceramic Gaming Feet (v2)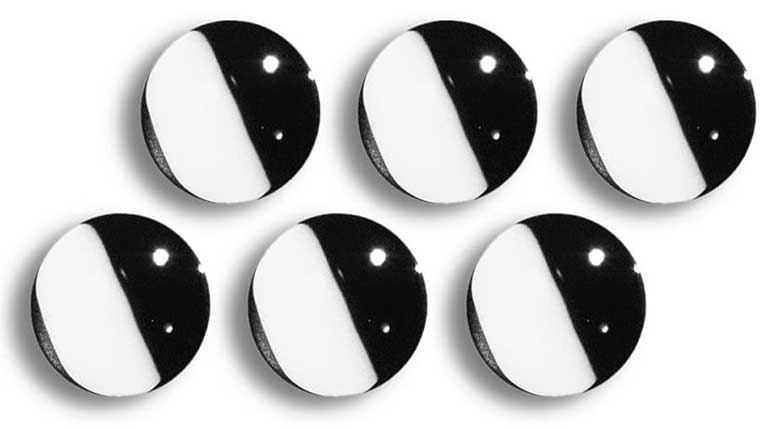 Key Features:
Six skates in one pack
Ceramic construction
12mm diameter per skate
A solid minimalist alternative is the Lexip Mo42 Ceramic Gaming Feet (v2). These skates are a bit bigger than the Pulsar option, coming in at 12mm wide per skate. This helps improve the overall coverage per skate, making them glide even more per skate. They're also made from ceramic, which glides on top of your mouse pad with ease and won't break easily.
There are six feet included in this pack. With their increased size, this will likely cover the main parts of the bottom of whatever mouse you decide to use in your gaming setup. Since they're circular in shape, they aren't made for any specific mouse brand or model either.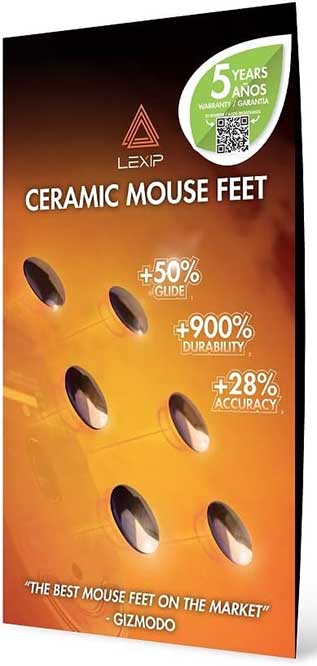 Functionality-wise, these are a great set of skates. They offer 50% more glide, 900% more durability, and 28% more accuracy compared to standard mice and competing skates. All you have to do is stick them on the bottom of your mouse, and you're good to go.
If you want a minimalist skate kit that offers a bit more coverage per skate, this is the way to go. They cover 12mm per skate and are made from super slippery and durable ceramic material. That, combined with their ability to fit on any mouse, makes them a good choice.
Pros:
Six 12mm wide skates in the kit
Not specific to any brand or model of mouse
Durable ceramic used to make them
Cons:
They don't work well on glass mouse pads
Best Budget: Generic Round Universal Mouse Feet/Skates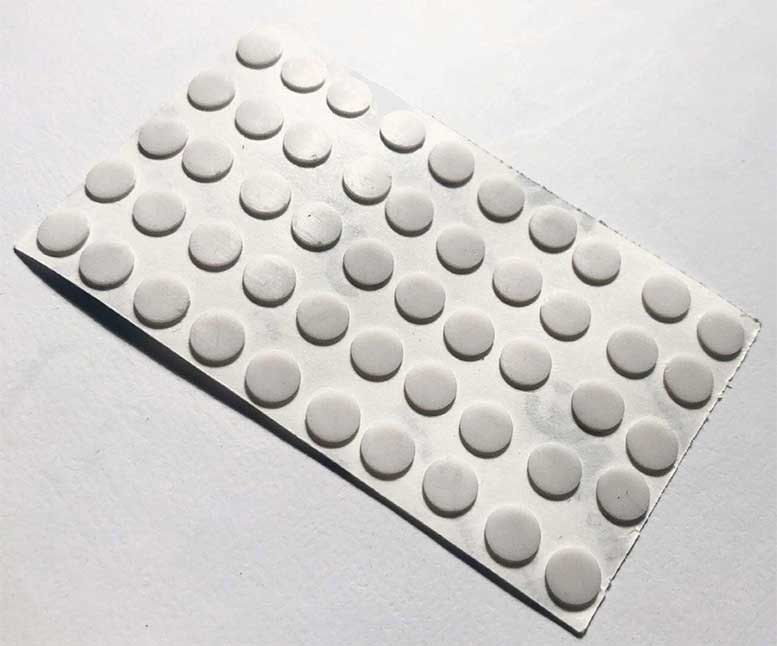 Key Features:
40 skates in one pack
Plastic material construction
Universal fit
If you're looking for bulk skates on a budget, go with Generic Round Universal Mouse Feet/Skates. These are extremely basic. They're 6mm wide and .6mm thick. Aesthetically, they're plain white plastic circles. However, the material is still durable and slippery enough to take your mouse to the next level.
One upside to this pack is just how many come with it. There are 40 individual pieces included, along with alcohol wipes to clean your mouse before applying them. This gives you plenty to outfit lots of mice or to replace the feet skates on yours if you ever need to.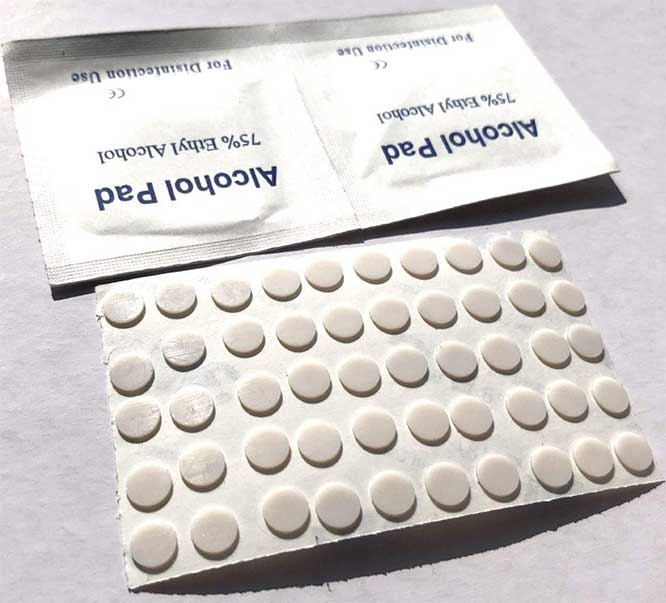 They may be basic, but they work well. They'll slip and slide across your mouse pad with ease. Additionally, since they are so thin, you won't run into issues of your mouse not being able to register against the pad you use. Their small circular shape also means that you can use them on whatever mouse you want to.
If you're looking for fancy, custom mouse feet skates, these aren't for you. Instead, these are for those who just want to try out skates on their mouse that function well and won't break the bank. Plus, if you like these generic mouse skates (which you probably will), you'll have enough to keep your mouse fast and fresh for a long time.
Pros:
Plenty included in the package
Plastic construction
Thin enough to ensure your mouse still functions without issue
Comes with alcohol prep pads
Cons:
The edges aren't round, so there is a possibility they catch on your mouse pad if you push too hard on the sides