If you're like many gamers, you value your retro game collection as much as your current games. In the past, manufacturers couldn't have cared less about older games. Once a title had been released, there was no effort to provide any continued support. But two console generations ago, that started to change. The Nintendo Wii was released with the full library of original NES games. The Xbox 360 tried, with limited success, for backwards-compatibility, and the PlayStation 3 did the same. Today, you can find all your classic games on the Nintendo Switch and Xbox Live. PlayStation has been slower to keep up.
With all of that being said, there's no replacement for the feeling of holding a classic controller in your hands. Take Super Mario 64, for example. The Nintendo 64 controller, with all its clunkiness, is part of the gameplay experience. In many ways, it's a fundamentally different game when played on the Nintendo Switch. The same is true for classics like Mario Party, Goldeneye, and Donkey Kong. To experience the game as it was meant to be played, you need to play on the original console.
But this can become problematic on a modern HD television. For one thing, not all HD TVs have the inputs you need for your older systems. There's a good chance you'll need an adapter. But even with an adapter, you can run into other issues. For example, the native resolution of the Nintendo 64 is 640 x 480, while the GameCube is 720 x 480. On a modern TV, this resolution is downright blocky. It doesn't just look bad. It looks objectively worse than it looked on your CRTV in the late 90s and early 00s. To smooth things out, you need a proper HDMI upscaler.
Today, we'll be reviewing four of the best HDMI upscalers for the Nintendo 64 and GameCube. First up on our list is the mClassic. This is designed for Wii upscaling, but works well with other systems if you already have an HDMI adapter. The Eon Super 64 is next up. This is designed specifically for the N64, and is your best choice as a standalone upscaler for that system. After that, we'll review the Kaico GameCube HDMI Adapter. This adapter is made for GameCube consoles with the upgraded optical connection. Last but not least, we'll check out the GANA RCA Composite to HDMI AV Converter. This is a simple composite to HDMI converter, suitable for both the GameCube and N64. Which one is best? Let's dig a little deeper, and see how they compare.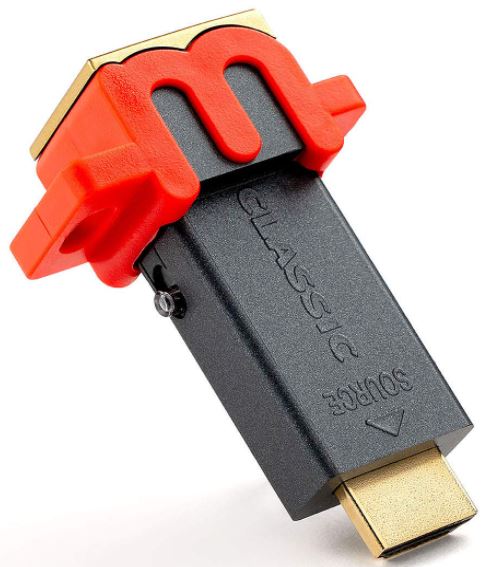 mClassic
The mClassic is an HDMI upscaler that's designed to connect directly into the back of your console. It's designed similar to a streaming stick, with an HDMI plug on one end. It measures 2 inches thick, 4.6 inches wide, and 6.3 inches long. The housing is mostly grey, with a red grip on the back for easy plugging and unplugging. It's also very lightweight, tipping the scales at a mere 0.8 ounces. This means it won't put any stress on your console's HDMI port. You'll notice that we said "HDMI port." Yes, this upscaler is designed for an HDMI to HDMI connection. You plug it into your console, and you connect a secondary HDMI cable to your TV. A Micro USB cable provides power, and can be plugged into the back of your console or a separate power supply.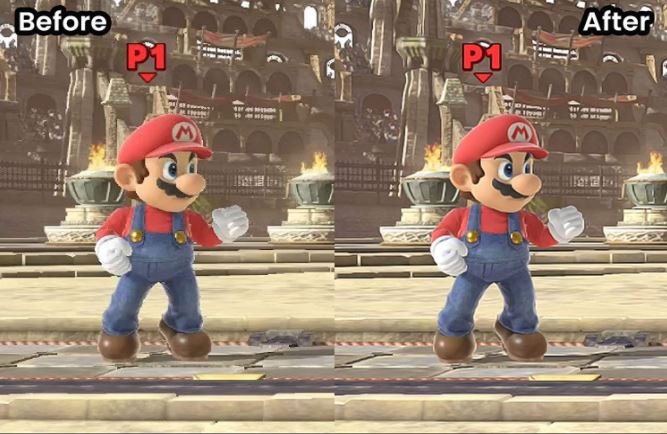 Now, you might be wondering why you'd need an upscaler if you already have an HDMI connection. The first answer is that not all HDMI signals are created equal. The Nintendo Wii, for instance, only sends a 720p signal. So even though it's technically HD, it can stand to be upscaled for a 1080p TV. In fact, many HDMI signals require more than 1080p to get the best possible benefit. The mClassic actually upscales to an impressive 1440p, enough for 2K TVs. You can even upscale movies to 4K, providing Blu-Ray quality video from a DVD player. This makes the adapter useful for newer systems like the Switch, Xbox One, and PlayStation 4, as well as older ones.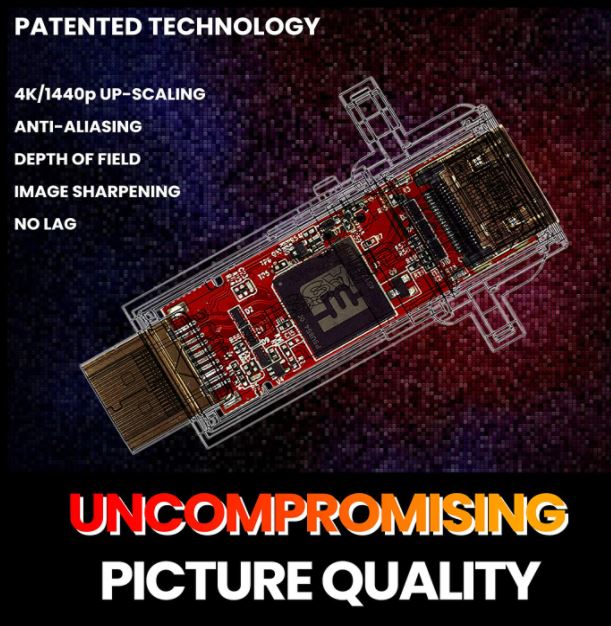 The bad news is that you won't be able to plug directly into an N64 or a GameCube. The good news is that you may already have an HDMI adapter without upscaling. Connect the adapter to your console, the upscaler to your adapter, and your TV to your upscaler, and you're set. That said, this is a jury-rigged arrangement. If you're planning from the outset, plan on using a different upscaler.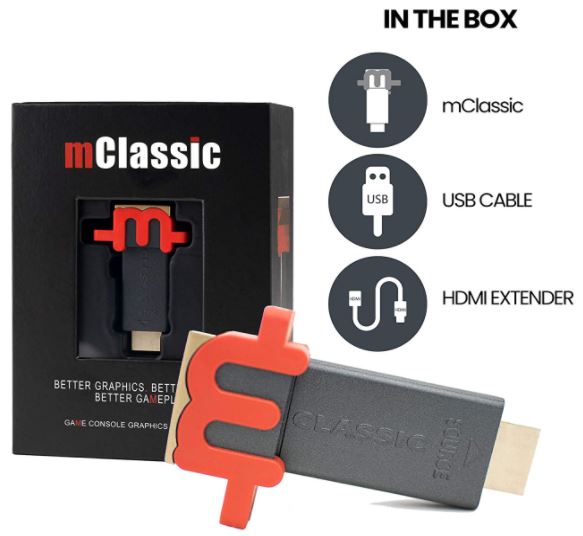 On the other hand, if you're upscaling from an existing adapter, the mClassic still performs quite well. We were particularly impressed with the anti-aliasing technology. This technology smooths out jagged edges, and makes a noticeable difference in older games. Combine anti-aliasing with low-latency upscaling, and your old consoles will look better than ever.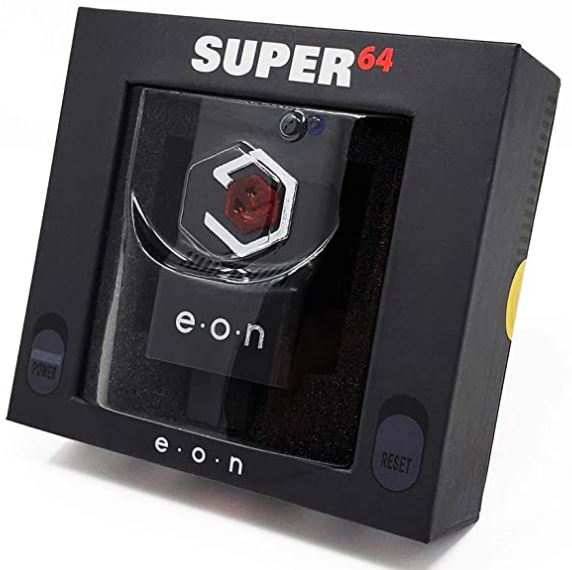 EON Super 64
If you're starting from scratch with an N64 and an HD television, the EON Super 64 is an ideal adapter. To begin with, it's purpose-built for the Nintendo 64. The marketing material makes a big deal about the aesthetic. Yes, it comes in a case that looks like an N64. Yes, that's pretty cool, and it looks nice on your shelf. But more to the point, it deals with the N64's unique quirks.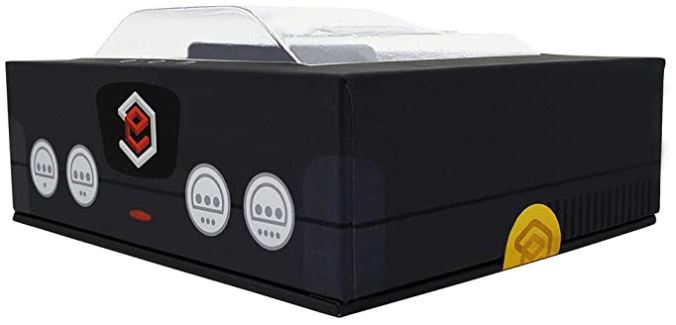 Specifically, many upscalers and adapters struggle to deal with the N64's audio. For complex reasons, they tend to amplify the volume to the maximum. Use one of the adapters, start up your game, and the entire neighborhood will hear "it's-a me! Mario!" You may or may not blow out an eardrum in the process of learning this lesson. This leads to further trouble. You either need to remember to turn your TV way down when you play, or you need an audio bypass cable. So instead of one adapter, you end up with a rats nest of cables to achieve the same result. We don't know about you, but that seems like a lot of unnecessary aggravation.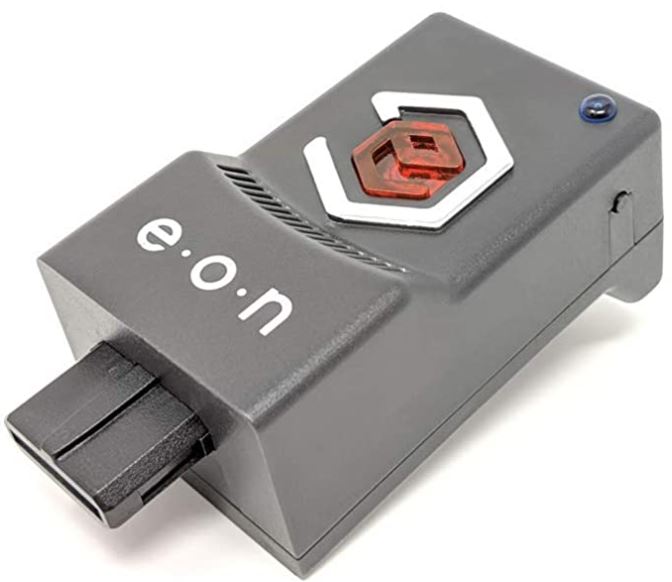 The actual physical unit is understated, with a grey housing and a white EON logo on the top. It plugs directly into your N64's video port and sticks out the back. You plug your HDMi cable in, connect it to your TV, and start playing. There's no external power adapter required. Keep in mind that this adapter works only with NTSC and NTSC-J versions of the N64. This means consoles produced for the North American, Japanese, and a handful of southeast Asian markets. European and most other users will need to use a different adapter.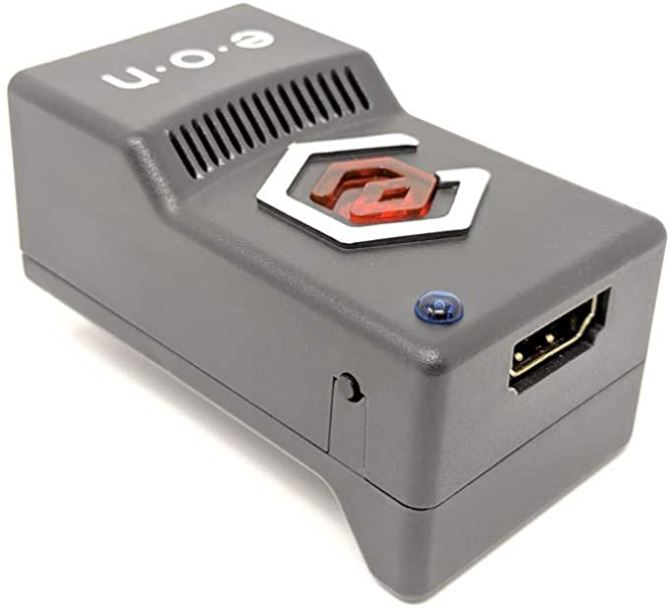 One thing we really liked was the addition of a "slick mode," which is fancy way of saying "enhanced graphics." This setting is activated with a button press, and smooths out rough edges. It makes your games look fantastic, but it needs to be turned on each time you turn on your console. You may want to leave it off for some shooters, though; the smoother graphics can distort the hit box.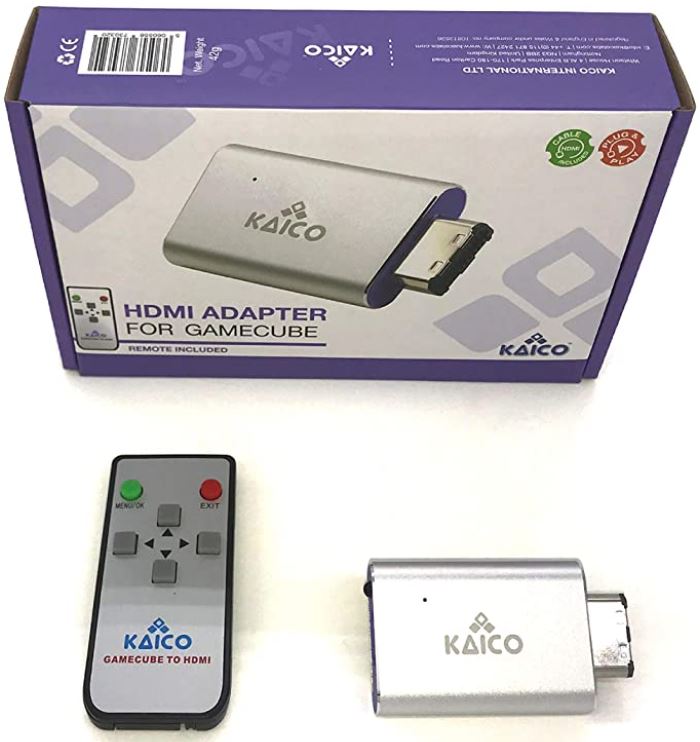 Kaico GameCube HDMI Adapter
Kaoco is an established player in the world of video conversion and upscaling. In the past, we reviewed their open-source scan converter, and were dutifully impressed. Their GameCube HDMI adapter left us similarly appreciative of their dedication to policy. Let's start with the physical design. It's exceedingly compact, less than three inches long, 1.65 inches wide, and just over half an inch thick. This makes it easy to manage, and to leave plugged in even when space is tight.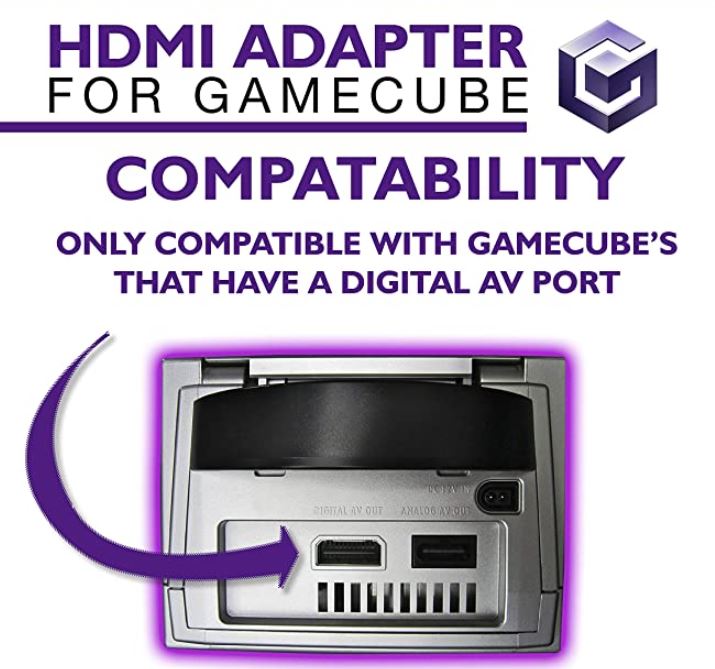 Along with the adapter, you also get a remote control. This can be used to select various options, such as line doubling and switching the aspect ratio. This second setting is very useful since not all TVs handle a 4:3 signal the same way. Some will automatically pillarbox the video, which is fine. But some will stretch it, which distorts the video and renders most games unplayable. In this case, changing the aspect ratio to 16:9 at the converter will pillarbox everything for you. Problem solved!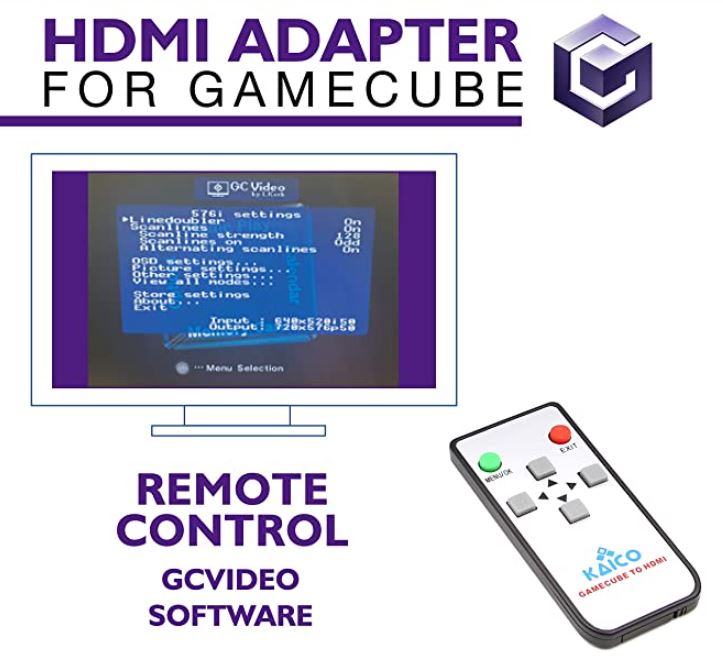 When it comes to compatibility, the Kaico converter is a bit of a mixed bag. On the one hand, it's easy to connect, and it requires no external power. You simply plug it in, connect your TV, and start playing. On the other hand, this adapter comes with a major downside. It works only with GameCube consoles that have a digital output. It won't work with the older RCA/composite output. But it will work with GameCubes from all regions, including Europe and Japan. As long as the console has a digital display output, it will work.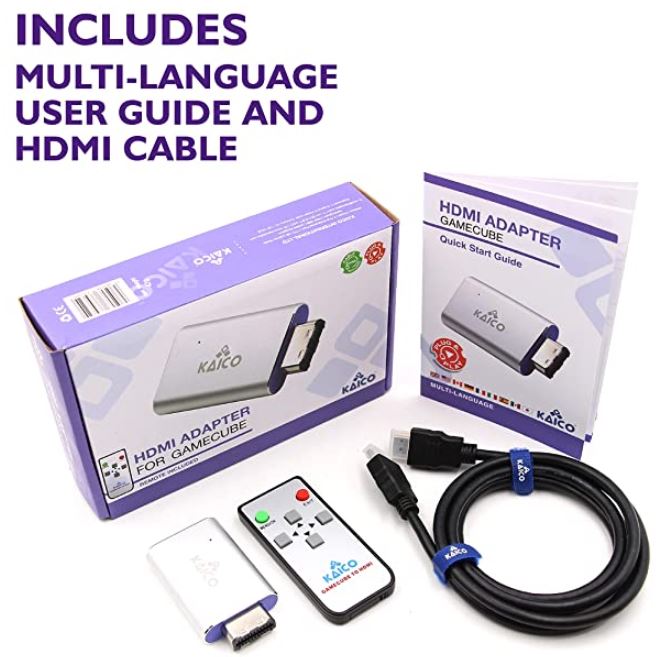 The Kaico doesn't just upscale your signal. It actually converts the original image to 576p. You also get 12-months of technical support, as well as a repair or replacement warranty. Provided you have a digital output, you're good to go.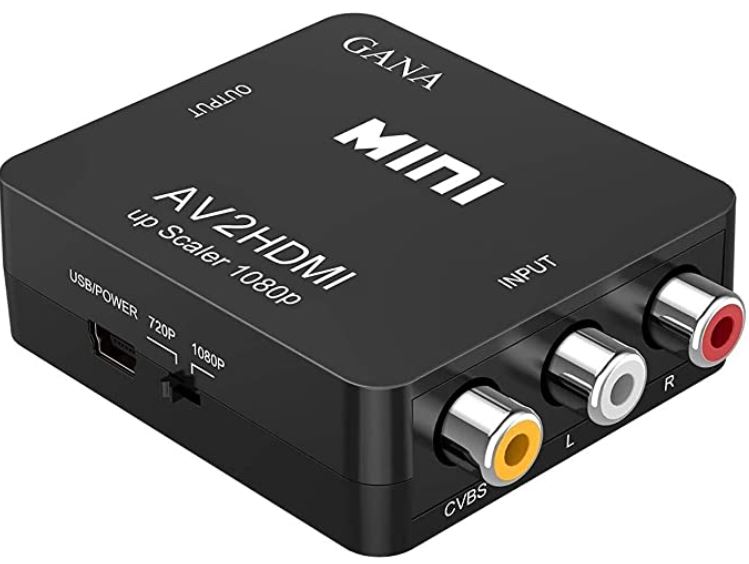 GANA RCA Composite to HDMI AV Converter
The GANA RCA Composite to HDMI AV Converter is what you use for RCA signals. This means any GameCube without a digital output. It also means a number of older consoles, but we'll focus on Nintendo for now. The actual unit is 6.1 inches long, 3.5 inches wide, and 0.8 inches thick. It's constructed from black ABS plastic, with a glossy finish and a GANA logo on one side. The actual inputs and outputs are straightforward. The red, white, and yellow RCA inputs are on one side, and the HDMI output cord is on the other.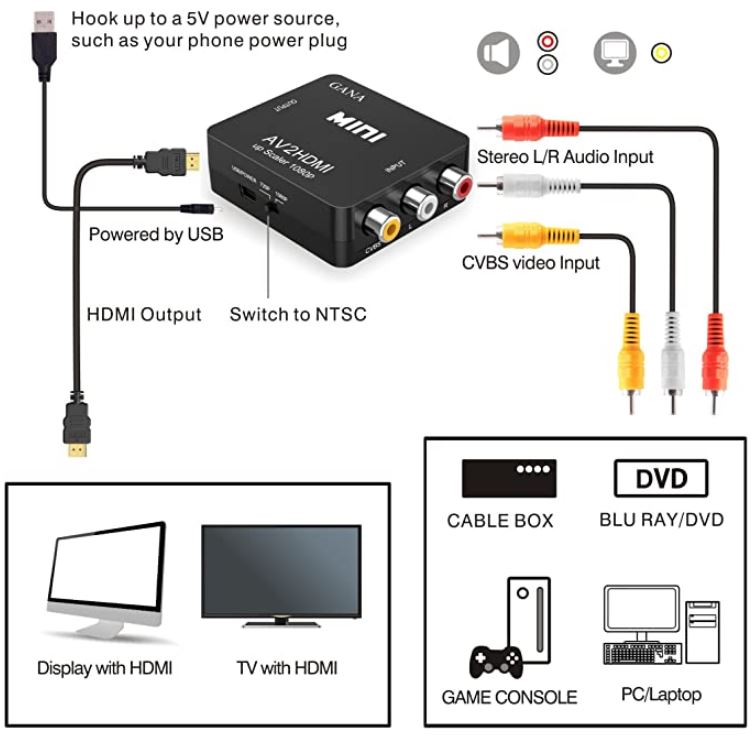 On the front of the housing, you'll find a Mini USB port. This is for power, not data, and a cord is included in the package. There's also an AC adapter in the package, which is a nice added value. Next to this port, there's a small black switch. This is used to select a 720p or 1080p output. The 720p output should only be used for 720p TVs. For 1080p, 2K, or 4K TVs, you'll want to use the 1080p setting.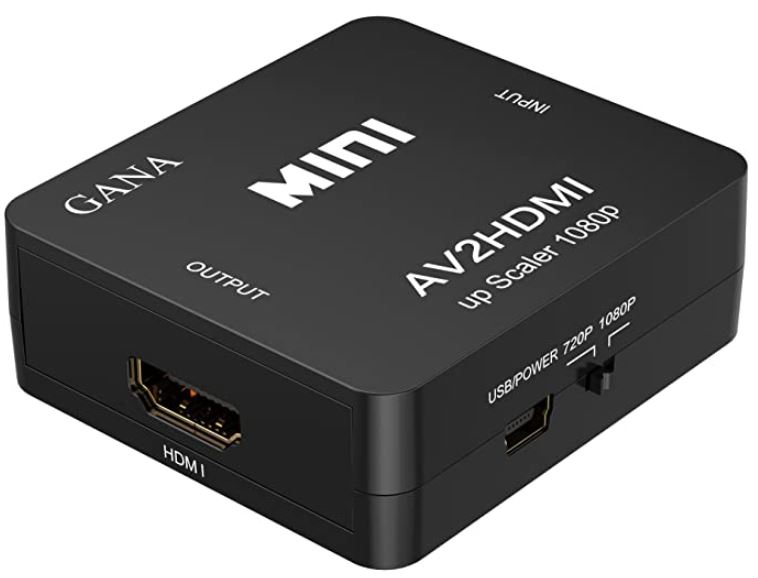 This converter can be used with literally any GameCube from anywhere in the world. It supports NTSC, PAL, and SECAM inputs. This also makes it a good alternative for N64 owners who own a non-NTSC console. Artifact reduction and anti-aliasing are quite good. Old-school games will still have old-school graphics, but they'll be fresh and bright. You won't have to deal with the fuzz you'll see from some cheap converters. The one thing we didn't like was that your image will automatically be stretched to 16:9. On most TVs, this can be corrected by choosing a 4:3 aspect ratio. On others, choosing a 4:3 ratio will cut off the edges rather than compressing the image, compounding the problem. This may or may not be an issue, depending on your TV.
Final Verdict
In the case of these HDMI upscalers, which one is best will depend mostly on what hardware you already own. The mClassic, for instance, only accepts an HDMi input. However, it's a fantastic upscaler. If you're playing a Nintendo Wii, or if you already have an adapter, it's your best choice. But in most cases, you probably don't already own an adapter. In that case, you'll need to go with one of the other three options.
The EON Super 64 is a purpose-built adapter for the Nintendo 64. It plugs directly into the back of the N64 console's proprietary port. It's a bit pricey, but since it's purpose-built, it provides phenomenal performance. You don't have to worry about lag, latency, or other issues with your connection.
The Kaico GameCube HDMI Adapter is a similar purpose-built upscaler, but it's made for the GameCube. However, this upscaler only works if your GameCube has an optical connection. If it uses the original RCA connector, the Kaico unit won't have anything to plug into. In that case, you'll need the GANA RCA Composite to HDMI AV Converter. It's not quite as effective as the Kaico adapter, but it works surprisingly well. It's also an affordable alternative to the EON Super 64, albeit a less specialized option.