When the original Xbox first launched in 2001, it was a breath of fresh air for the console gaming community. The late 1990s were a tough time for consoles. The Sega Saturn had died a horrible death, and gamers were stuck with two choices: Nintendo or Sony. With Nintendo continuing to focus on their own proprietary titles, most games were only available on the PlayStation 2. Now, we're not going to wade into the console wars here. Many players are passionate about their favorite console, and that's understandable. But it's undeniable that the original Xbox was a boon to all players.
That said, 2001 was a crossroads for digital technology. While the first HD broadcasts were transmitted in 1998, the technology was slow to catch on. Early HDTVs were expensive. And without a lot of HD media being produced, most consumers were unwilling to invest. As a result, console manufacturers still weren't on board with the format. It wasn't until the next generation of consoles, the Playstation 3 and Xbox 360, that high-definition video became the standard. In the meantime, gamers were using the same old 480p that had been the standard for several years.
At the time, nobody was complaining. Gamers were just stoked to have more choices! But nowadays, that old 480p format looks outdated. Now, we all love retro games. The old, 8-bit and 16-bit systems have a certain charm that you just don't see in a modern system. But by 2001, game developers were striving for more realism in their graphics. And, computers being what they are, many of these games are capable of rendering in HD. Unfortunately, the original Xbox shipped with an RCA adapter, which was standard for the time. So even if you hook it up to an HDTV, you'll only get a 480p image.
But developers have come up with a solution: an adapter that connects the original Xbox to HDMI. These adapters allow you to get HD graphics from your old box. Today, we'll be looking at two of the market leaders. We'll explain how they work, how they're built, and any extra features they may offer.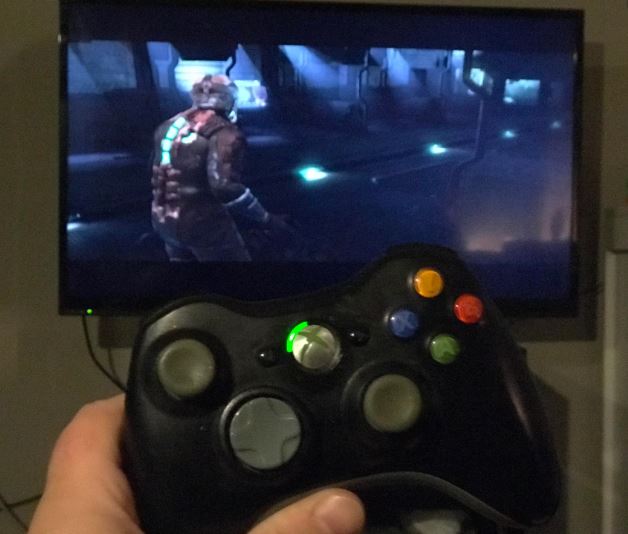 Which Original Xbox Games Will Display in HD?
Now, before we proceed with our review, we need to be clear: not all original Xbox games run in HD. Most original Xbox titles, including all the older ones, only run in 480p. But there's no need to guess. We've done our research. Here's a list of original Xbox games that will render in full 720p:
25 To Life
Amped 2
Crash Nitro Kart
Disney's Extreme Skate Adventure
ESPN NBA Basketball
Evil Dead: Regeneration
FIFA 06 Soccer
FIFA 07 Soccer
FIFA Street
FIFA Street 2
Freedom Fighters
The Incredible Hulk: Ultimate Destruction
Justice League Heroes
Marvel: Ultimate Alliance
Mortal Kombat: Armageddon
MVP Baseball 2004
MVP Baseball 2005
MVP 06: NCAA Baseball
NBA 2K3
NBA Ballers
NBA Live 06
NBA Live 07
Ricochet Lost Worlds
Scarface: The World Is Yours
Sega GT Online
The Sims 2
The Sims Bustin' Out
Soul Calibur II
Steel Battalion: Line of Contact
Street Hoops
Terminator 3: Rise of the Machines
Tony Hawk's Pro Skater 4
Tony Hawk's Underground
Tony Hawk's Underground 2
Total Overdose: A Gunslinger's Tale in Mexico
True Crime: Streets of LA
The Urbz: Sims in the City
Virtual Pool: Tournament Edition
The Warriors
World Series Baseball 2K3
X-Men Legends
X-Men Legends II: Rise of Apocalypse
In addition, there are a handful of games that will even render in 1080p. These are:
Atari Anthology
Double S.T.E.A.L The Second Clash
Dragon's Lair 3D: Return to the Lair
Enter the Matrix
MX Unleashed
MX vs. ATV Unleashed
Syberia
We should note that your graphics in Atari Anthology will depend on what game you're playing. Virtually all the games are upscaled, which means you won't see them as they were originally played. Still, it's great to have the option for better crispness and clarity.
If you want to take your original Xbox, or any console, on the road, you'll need a display. For maximum portability, consider the Buddah Tek Luxury Gaming Rover 1 personal gaming station. This is a box that holds your console, plays audio, and features a flip-up HD monitor.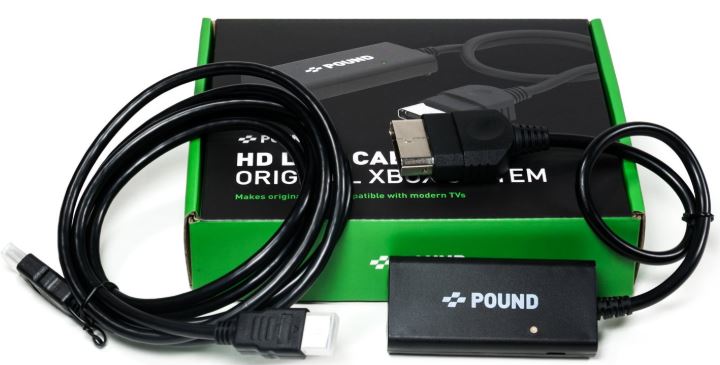 POUND HD Link Cable for Original Xbox System
The POUND HD Link Cable for Original Xbox System consists of a small dongle and an HDMI cable. The dongle plugs directly into the original Xbox video port. And the 6-foot HDMI cable runs from the dongle to the back of your television. Typically, it does not require an external power supply. However, in certain cases, you may need USB power to boost picture quality. Simply connect a powered Micro USB cable to the port in the dongle, and you'll be ready to go.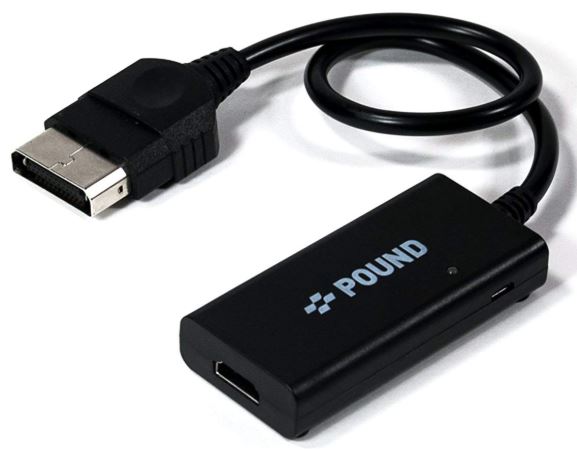 Video Quality
The POUND HD Link adapter provides the maximum possible video quality for your game. Whether that's 480p, 720p, or 1080p, your game will run effectively in its native resolution. For some games, you might need to change your display settings within the Xbox menu itself.
One problem many original Xbox players have is that their games appear dim on an HDTV. This is due to differences in brightness settings between old CRT screens and newer LED screens. One solution is simply to adjust your TV's brightness settings to compensate. This works. But it gets annoying, since you'll have to change your settings every time you switch to or from your Xbox. By using an HDMI cable, you get around this issue.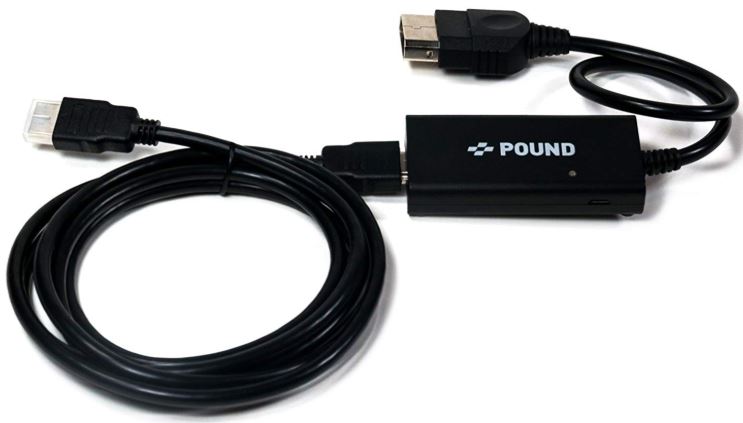 On a related note, you'll also get brighter, more vibrant colors. This is because an analog signal doesn't always read well on an HDTV. As a result, analog colors can come out looking dull and flat. If you've noticed that your original Xbox games look worse than they used to, it's not your imagination. The loss of color vibrancy is the reason. And, needless to say, you'll get crisper textures than you did in the past. Once again, this isn't just a matter of using an HDTV. If you plug your analog, 480p cable into your HDTV, the TV will attempt to upscale the image. This can make the image fuzzy, and actually less crisp than it looked on an old CRT screen. By using a proper HDMI connection, even older, 480p games will look better than ever.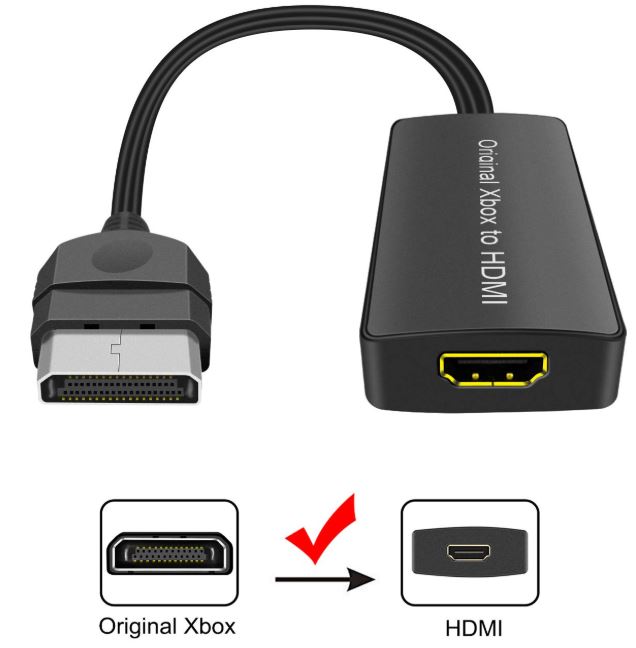 Laboen Original Xbox to HDMI Converter
The Laboen Original Xbox to HDMI converter is a small, simple dongle that plugs into your original Xbox console. It converts your original Xbox signal to HDMI, and a 6-foot HDMI cable is included in the package. It should work well for most games, but you may need to adjust your Xbox settings to work with some games.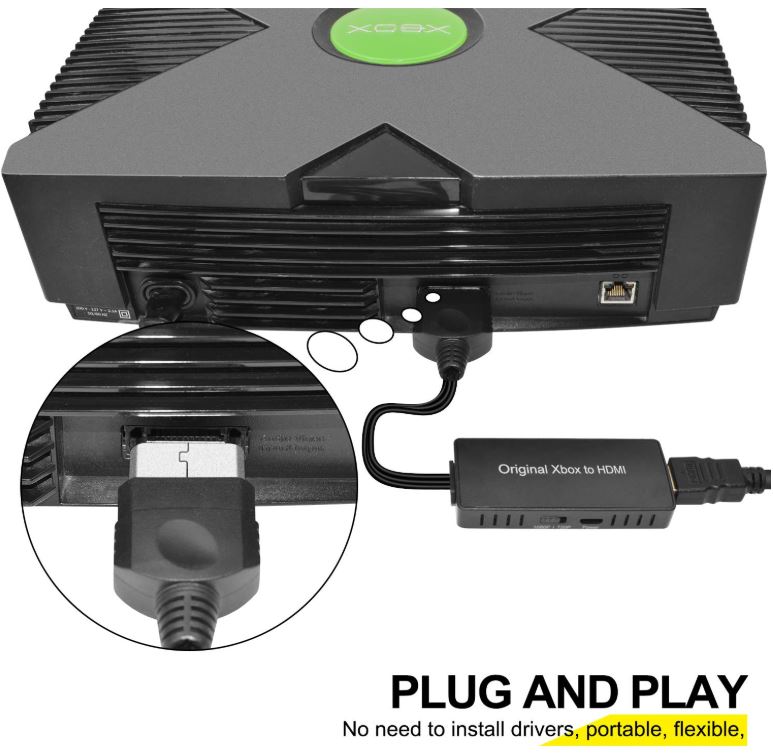 There's a switch on the side of the dongle, which toggles between 720p and 1080p. This allows for clearer images, both in 720p and 1080p. It requires USB power to run properly. However, the package includes both a USB cable and an AC adapter, so it arrives ready to go. In case of any issues, Laboen offers a 12-month manufacturer's warranty.
Video Quality
The Laboen adapter will convert your signal to either 1080p or 720p. You'll get great clarity either way. However, for most games, you'll actually get the best results by using 720p. The only games that look better in 1080p are the games that actually render in that resolution. Consult the list above if you're not sure which games those are.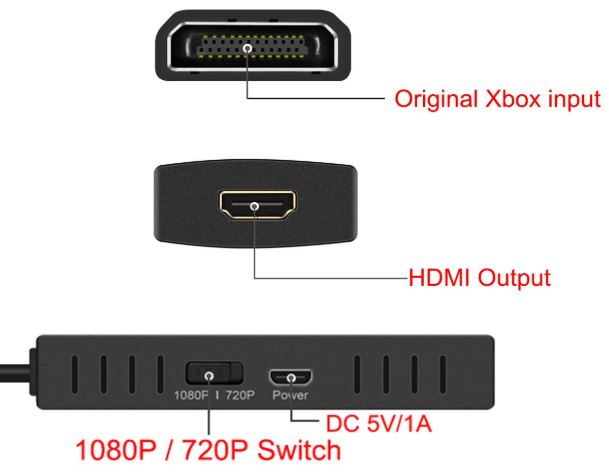 Like the POUND HD adapter, the Laboen provides a significant upgrade even for 480p games. While it won't actually increase the resolution, it will convert the signal better than most TVs. As a result, you'll get brighter colors, crisper images, and a brighter display. So even if resolution isn't a concern, you'll still notice an increase in image quality.
Final Verdict
Something we didn't mention earlier is that the original Xbox uses a 4:3 aspect ratio, not today's standard of 16:9. This is standard for consoles of that generation, including the Playstation 2 and Nintendo GameCube. But it can lead to some wacky, extreme distortions on a modern TV. To avoid this, make sure to adjust your TV's display ratio to 4:3. Otherwise, you're bound to be disappointed.
As for our two choices, which one is best is going to depend on what you value most. The POUND HD is easier to use. There's no toggle switch, and it generally doesn't require USB power. On the other hand, you'll want USB power regardless. Otherwise, you'll get caught flat-footed when a game does require additional power. We recommend powering this unit up from the get-go.
The Laboen unit is a little more complicated. It has a toggle switch to change between 720p and 1080p. This is a little bit of a pain. On the other hand, it allows for crisper images. If you're willing to spend 5 seconds flipping a switch, you'll be very pleased with the results.