With the advancement of camera technology, surveillance equipment has become more sophisticated than ever before. These days, you can get portable mini IP cameras at inexpensive consumer prices, and they're more advanced than anything you'd see in a James Bond flick only a few years ago. It doesn't matter if you're trying to keep an eye on your apartment while you're out of town, or you're trying to find out which one of your dogs is destroying all your shoes, a well-placed IP camera has limitless potential.
And thankfully bulky cameras are a thing of the past. A mini IP camera can help you combine discretion, portability, and high resolution captures all into one compact device. With the right camera, you'll be able to enjoy remote viewing of your camera's feed anywhere you've got an Internet connection. That way, you'll never have to worry about forgetting if you've let the dog out, if the kids are home from school, or if your business is safe at night. Instead, you can open your phone and take a look for yourself.
Choosing the Right IP Camera
Choosing the right camera for you is about identifying the features you're going to need, and the ones you don't have to concern yourself with. Cameras designed for home security have different features than cameras designed to help you watch over a business. How far the camera can see into darkness, and how the device stores data, are fairly important concerns if you're designing around security.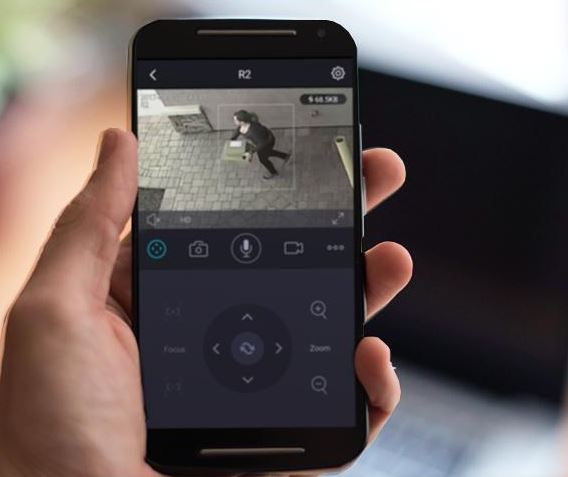 Security Features
If you're interested in using your IP camera for security, another thing to look out for are features that can alert you to detected motion with alarms and notifications. You likely won't have to think about whether or not your IP camera has infrared LEDs because that's become a standard feature. But it's worth avoiding the few models that still don't use infrared technology because it means your camera will be blind half of the day, or every time it gets dark.
It's good to have features that alert you when motion is detected, but the sensitivity of that motion detector needs to be calibrated to your use specifically. If you're calibrating around detecting motion in a closed business at night, you probably want to be alerted to every bit of motion besides a heating duct hitting a plant. And if you're calibrating a camera for your home, you certainly don't want it to start sending you an alert every time your dog walks by. In other words, you need an IP camera with motion detection settings which are adjustable, or one that knows what you expect.
Hiding & Discretion
Depending on your use, you want to consider how discreet the camera can be. If you're planning on placing the camera in the middle of the family room and telling your loved ones about it so you can stay in touch, then you're probably not thinking about security features and hiding the camera. But if you're planning on using the camera as a nanny cam or for a small business, then you'll probably want a camera that's capable of being a bit more discreet. The obvious exception being when you're placing an outdoor camera. Outdoor cameras are rarely discreet because they're often placed with the intent of deterring crime.
Camera Qualities to Watch For
Finally, the camera's resolution will determine the clarity with which you'll be able to see things, but also how quickly you'll end up burning through your recording time or battery life. As long as you're not dealing with smaller resolutions of 720p or less, you shouldn't have a problem seeing things clearly on your camera. 1080p is a sweet-spot for mini IP camera resolutions because that resolution is all you need to see things clearly, it's an affordable entry point for camera technology, and it won't burn through hard-drive space or battery life.
And almost regardless of your intended use, you'll want to keep an eye on the angle of the lens. You don't need a camera that's setup to capture most of the ceiling while missing the periphery of the room. In most circumstances, there's no use in choosing a lens that provides anything besides widescreen images, especially if you're trying to look after a wide room.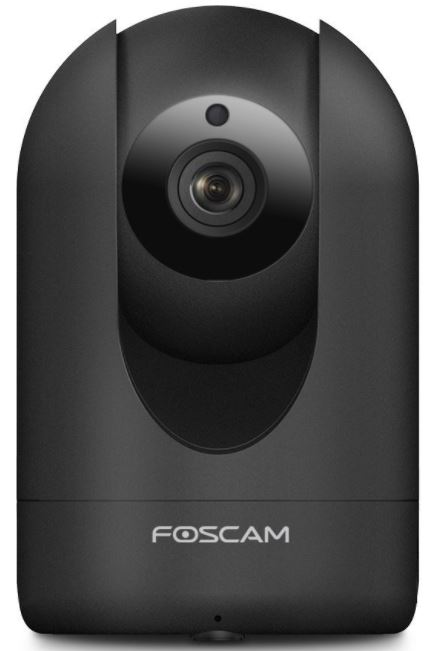 Foscam R2C 1080P Wi-Fi Security Camera
If you're looking for an inconspicuous min IP camera, look no further. The R2C is Foscam's ultra-slim version of its classic camera, roughly 20% smaller than its original counterpart. Apart from being easy to conceal, Foscam's IP camera has a truly impressive range of motion. From the comfort of your smartphone, you'll be able to spin the camera 300 degrees left to right, and 100 degrees up and down. The image it captures comes in full 1080p HD, which can be conveniently saved to the cloud for storage and record keeping.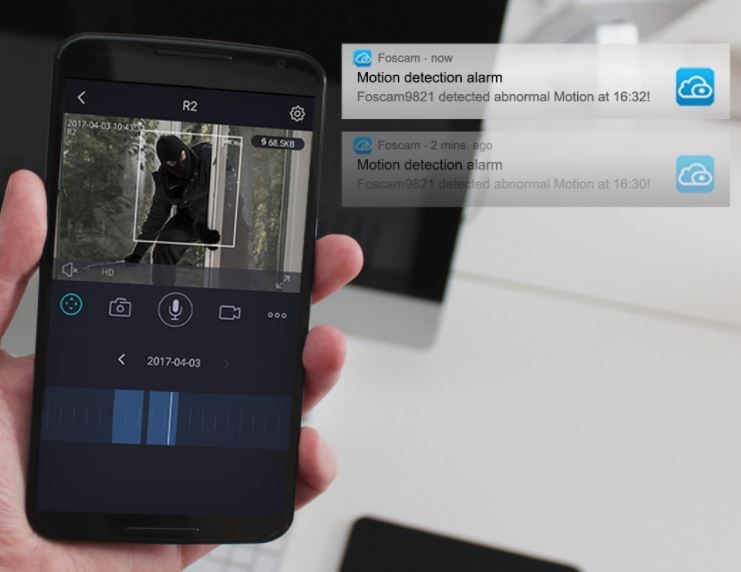 Significant Features
Can you say "enhance?" Foscam's R2C features impressive digital magnification for all your captured video. You won't have to strain to see grainy, poorly illuminated, or blurry scenes because you'll be able to zoom in by as much as 8X. The included infrared LEDs offer super clean night vision, capable of seeing as far as 26 feet from the camera. And as lighting conditions get lighter or darker, the R2C uses patented technology to correct dark faces and make them more visible.
Of course, no camera is complete without a microphone. The R2C goes above and beyond with a two-way audio and speaker system, making output audio crisp while also reducing background noise. Using the R2C is like you're in the room with your camera, fully able to look around and even talk. Topped off with a one-year warranty, for what it's trying to achieve, Foscam's IP camera is hard to beat.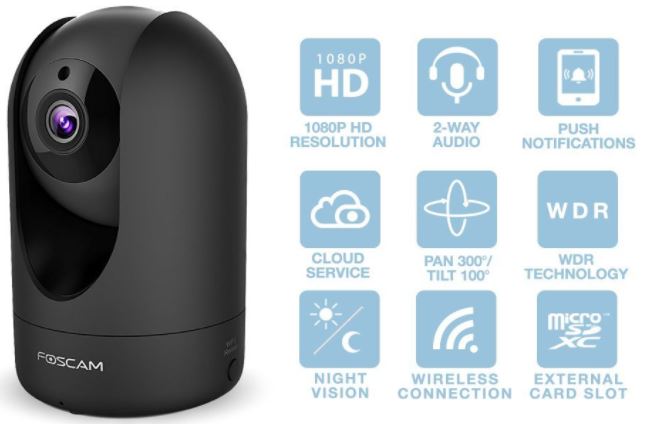 Ease of Use
Managing CCTV security systems can easily be a complicated task, but Foscam has made it easy. Using their free app, you'll be able to follow a few simple prompts and start watching a live stream of your wireless camera within minutes. The power cord is about four feet, which is a bit short, but that only contributes to the stealthy nature of this device.
As a security-oriented product, it offers real-time notifications to your phone when triggered by the motion detector. Those notifications will include captured images so you'll know what happened right away. And their motion technology is intelligently designed to ignore false alarms, like an air vent blowing on a plant, which can save you a great deal of grief and annoyance in the long run.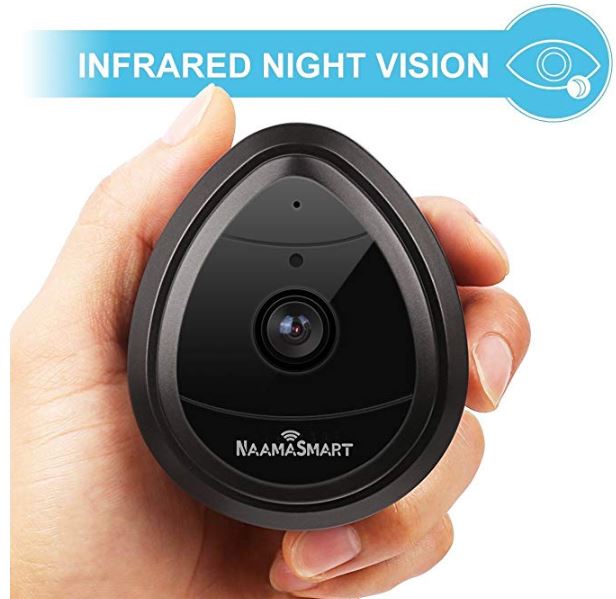 NaamaSmart Mini IP Home Wi-Fi Security Camera
Above all else, NaamaSmart's camera emphasizes ease of use. Setting up your camera shouldn't be difficult, and with their one-key Wi-Fi configuration, getting started can be as simple as pressing a button. With this NaamaSmart Mini IP camera, you can use their free app for remote access of your camera on your tablet, PC, or smartphone. And with 90-degree up-and-down rotation, and an 80-degree viewing angle, you'll find this camera more than enough for most homes.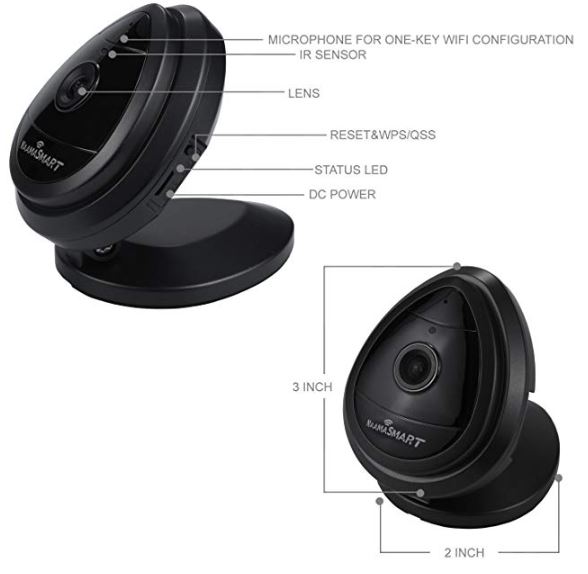 Significant Features
Like you'd expect from a camera with security features, this device delivers alerts to you anytime the motion sensors are unexpectedly triggered, and alerts can be delivered through FTP or email. Unlike Foscams' mini IP camera, NaamaSmart allows you to manually set the sensitivity of the sensor so you can get it to ignore small amounts of motion. That way, you can avoid getting alerts even if your dog decides to spend all day walking back and forth in front of the camera.
Like with Foscam's camera, this product uses night vision and a two-way audio microphone. For a home-oriented security camera, two-way is particularly useful for talking to your friends, family, or pets while not at home. You'll also be able to listen thorough the camera, no matter if you're a mile from your house or a thousand miles. Unfortunately, the night vision is restricted to a maximum viewing distance of about 16 feet. But on the other hand, that's about all the distance you'll need for most homes.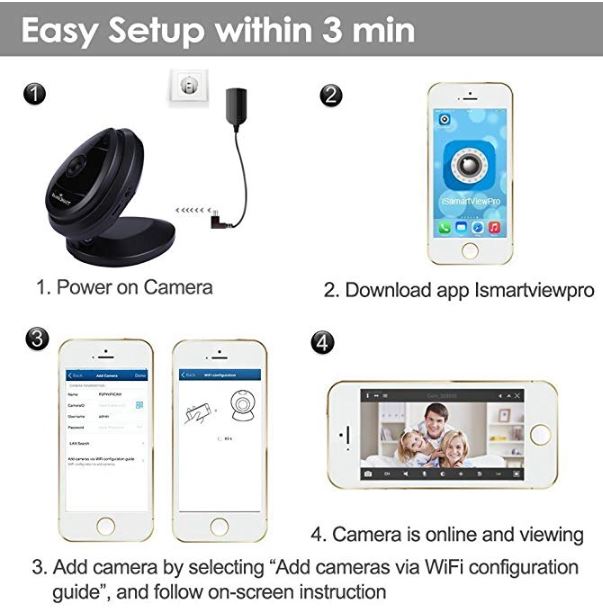 Ease of Use
For getting started, you'll probably appreciate the box includes the screws you'll need to mount this camera. The power cord is five feet long, so you'll have no trouble getting it plugged in, though you may need an extension cord if you end up installing this camera on a porch. Their app is intuitive and easy to use, but it does eat up data when you have the app open.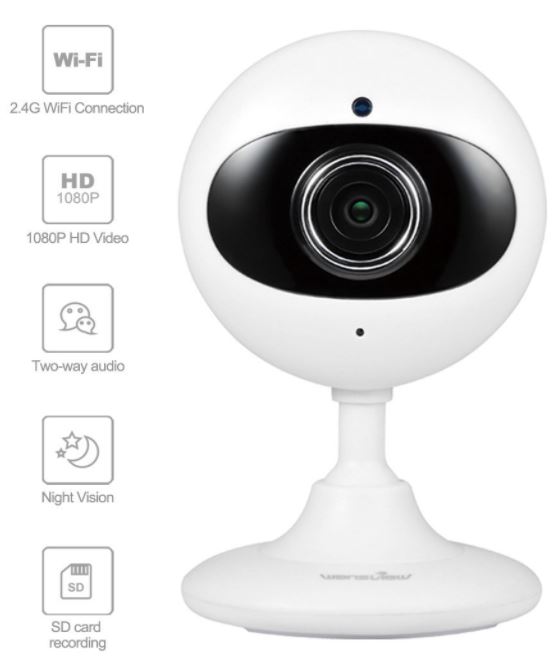 Wansview Wireless Home Camera 1080p
Wansview makes zero attempt at discretion, with their bright white camera and its wide base proudly announcing itself to all the room. Here you'll find a camera that's clearly made for families to interact with each other. It has the 1080p resolution you're looking for from a Wi-Fi mini IP camera, as well as a 120-degree view that's ideal for capturing an image of even the widest rooms. Built around a fully adjustable base, it's easy to put that viewing angle to use precisely where you want it. That means unlike the other cameras on this list, you won't be spending any time panning the camera around from an app.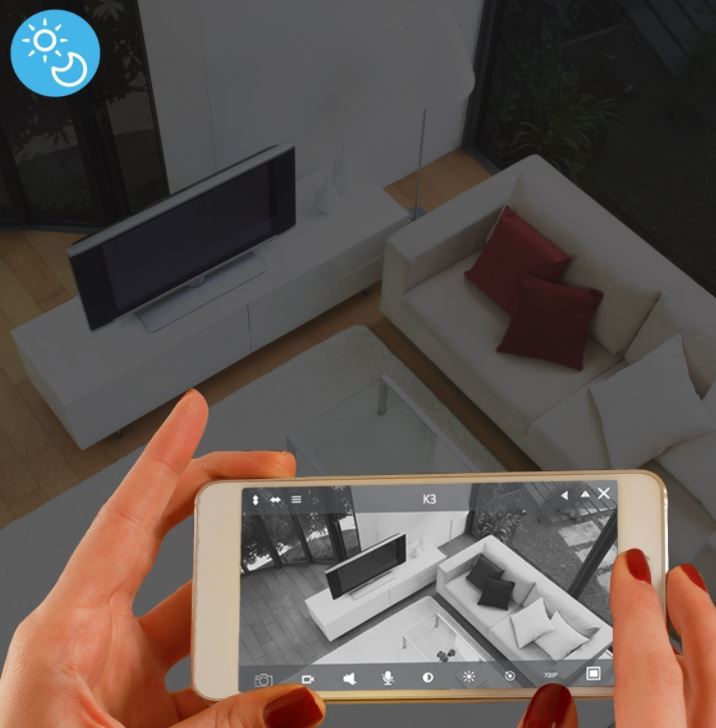 Significant Features
Like with the other two cameras on this list, you'll appreciate the mic and speaker offer a 2-way connection no matter where you happen to be. Wansview uses a slim build that's perfect for sticking this camera anywhere. Truly, the only thing that holds this device down is the fact they've capped support for Micro SD cards at 128 GB. However, with a 128 GB card you'll be able to capture approximately 4 full days of video at a time, so this restriction is minor at best.
Crossing over great into both night and day, Wansview's mini IP camera excels thanks to smart infrared switches, creating as much as 20 feet of visibility into the darkness. While the 4X digital zoom isn't anything to write home about, it's more than you'll need for your standard home.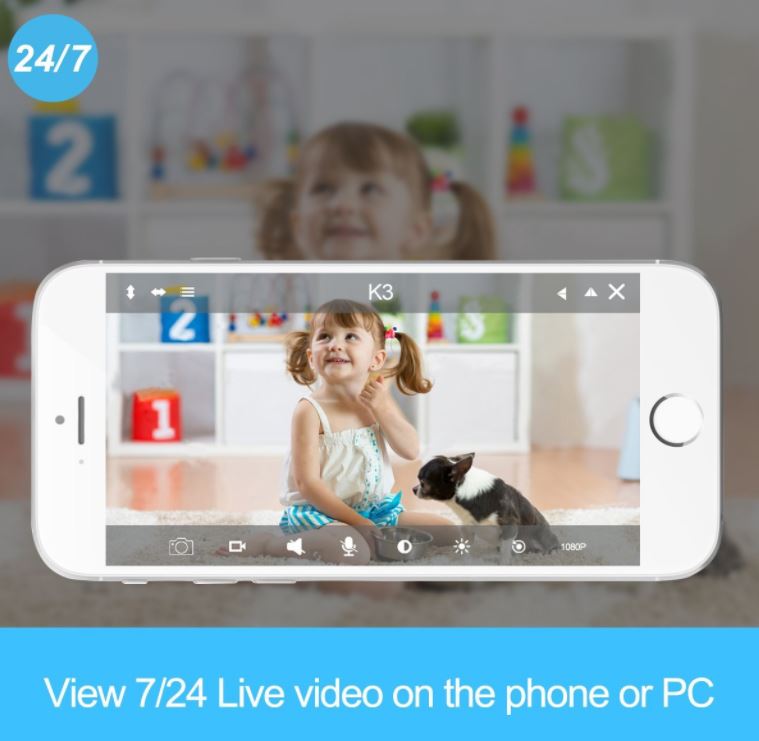 Ease of Use
The ease of use feature that stands out most with this camera is its support for multi-view functionality. In other words, you'll be able to watch over several cameras from their app while using the same screen, so you won't have to toggle between cameras one at a time. For anyone using multiple cameras, that added convenience is easy to experience.
With an impressive 8-foot power cord, this is the only camera on this list where you'll almost certainly have no need for an extension cord. Whether you're using this camera to keep tabs on your baby or check in on your pets, you'll receive free technical assistance with any problems you encounter, and free return and exchange for 60 days.
Picking Between 3 Great Choices
If you don't care about subterfuge, then you'll be perfectly happy using the Wansview Mini IP Camera. It's an optimal choice for putting inside your home, and can be conveniently placed to keep you in contact with every corner of even the largest rooms. At the same time, you won't end up losing out on any of the essential features you want out of an IP camera. This camera can handle security tasks, but is best equipped for people who just want to check-in on things while they're away.
On the other hand, if you're looking for something discreet, then you're going to want to grab the Foscam R2C. Its inconspicuous design can transport your eyes, ears, and voice inside any room as discreetly or not-discreetly as you wish. And with the kind of magnification and security features you're going to want from a camera trying to do real security, the R2C won't let you down at 8X.
And if you're looking for a camera that screams ease of use, NaamaSmart is it. As a middle-ground between home security and home appliance you'll have no trouble setting up or using NaamaSmart in minutes. And with fully adjustable motion detection settings, you'll be able to make use of that feature at home without being inured with false alarms. In other words, whether you're trying to check in on your pets or look out over your porch, you'll be ready for almost anything.