Computer monitors have taken full control of our desktop space, and we are sick of it. We are very busy people with lots of things that need to get done, and need to get done quick. All the things we need to get done require a plentiful portion of the limited screen real estate provided by our displays. The biggest problem is that multi-tasking translates to multiple displays. Having multiple monitors wouldn't be such a big deal if their clunky base units didn't take up every square inch of space, but alas, a desktop we have not.
Sometimes we just need a little room to breathe, or at the very least some room to do some paperwork (I bet you haven't thought about paperwork in a while). But what other option do we have? We live in a world that requires us to juggle, dance and tell jokes all at the same time. Modern life is a three ring circus of multi-tasking. We multi-task at home when we're watching Netflix, playing on our phones and emailing from our laptops. We multi-task at work by juggling multiple projects and multiple assignments. In the modern office, you just can't get by with a single monitor.
Would you believe us if we told you that your current monitor is obsolete? Does that make you feel inadequate? Because I bet it makes your desk (and all the other furniture in your house for that matter) a little embarrassed. Do your yourself and your furniture a favor; throw those cruddy, out dated monitors right out of the window. Seriously, open the nearest window and chuck 'em. For bonus points, let out a nice, long Tarzan scream while you do it. Not only will you feel a beautiful, therapeutic release, but, in the process, you'll warn any passersby of the impending hazard plummeting towards their skulls. Now, if they get hurt, it's on them. It's called plausible deniability, baby. And we've got mounds of it.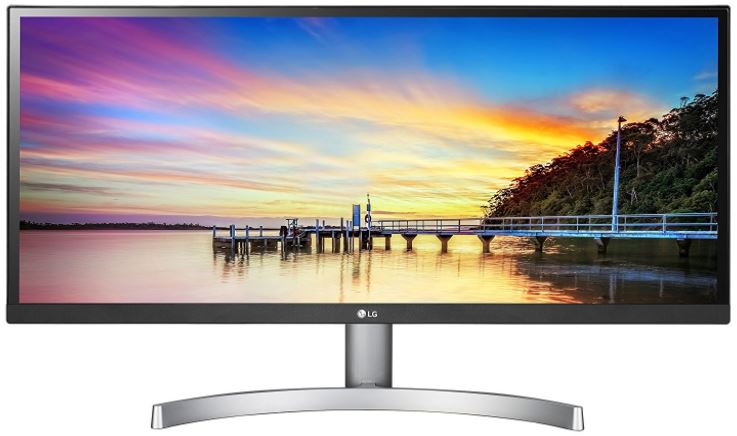 First Impressions
Here to save your tech life from complete irrelevance is the new LG 29WK600-W. LG's newest monitor is 29 inches of widescreen wonder. Featuring a stunning 21:9 aspect ratio, the UltraWide HD IPS monitor is a PC display for the modern worker. Every inch of this bad boy displays an amazingly color accurate picture. With over 99% sRGB coverage, a 2560 x 1080 resolution and an HDR 10 compatible high dynamic range, the LG display is not only massive, but the picture is displays is absolutely stunning. Measuring in at 27.5" x 16.2" x 8.2" and weighing about 11.5 pounds with the stand attached, this flat screen monitor packs in a sturdy heft. It definitely doesn't feel like it will fall apart in your hands, which is a problem that some monitors with cheaper build qualities sometimes have.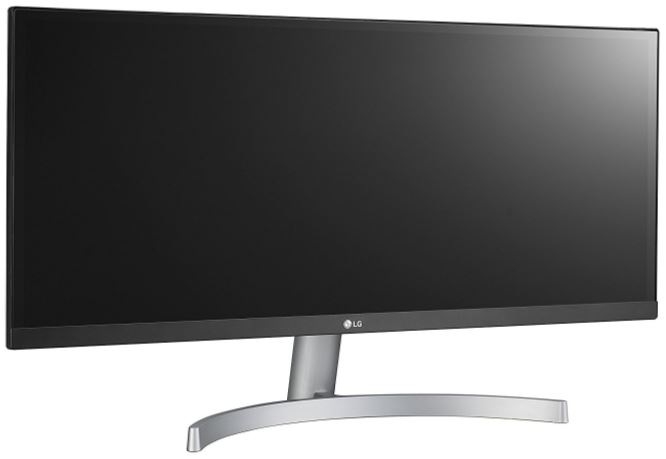 Wide Screen
The massively wide length of this monitor is truly something you're going to want to experience yourself. Just a quick disclaimer! We can attempt to relay the experience the best we can, but merely describing the experience does not do the display any justice. The screen is wide enough that it can pleasantly consume your entire field of vision, but is not gigantic to the point that you need to move your whole head to see the full length of the screen. We found that the 29 inches of this display was a true sweet spot.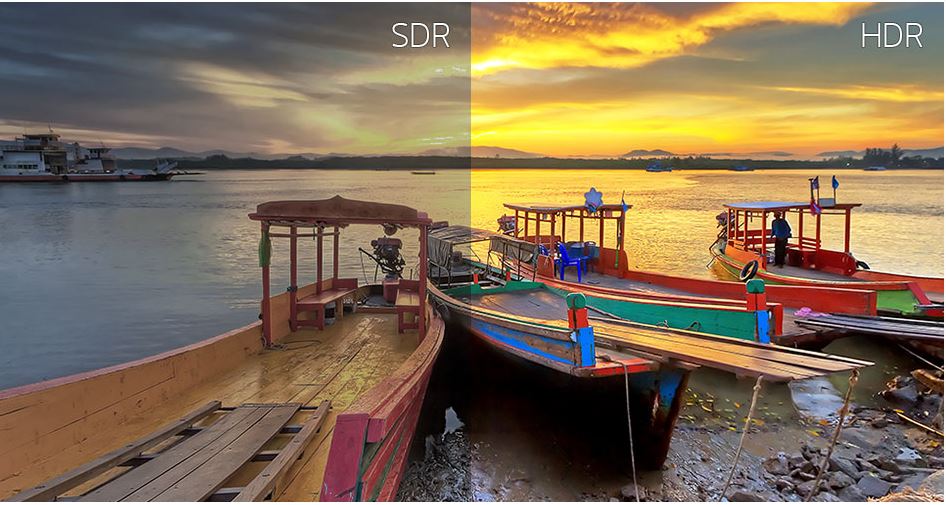 Video Quality
Naturally, the first thing we wanted to check out was the overall image quality. The high quality of HDR resolution is prominent from the very first moment that you power up the monitor. When you compare a standard definition monitor with an HDR 10 monitor, the standard def display just looks kind of pathetic in comparison. It's such a stark difference that a standard definition monitor almost looks black and white. The colors are startlingly vibrant and the contrast between colors is strong. At times, the monitor feels like you're staring out of a window. It looks that good.
Not all videos are HDR 10 compatible, and that's okay. It's not something that owners of this LG monitor are going to have to worry about because of LG's addition of an intuitive HDR Effect. The 29WK600-W uses a special algorithm to convert non-HDR content into an HDR-like experience. It kind of reminds us of Blu-ray players that up-convert DVDs into HD quality. The effect is similar. The quality isn't quite as good as true HDR quality, but it's a much better experience than the original SD quality.
To test out the HDR Effect we whipped out our favorite DVD of all-time; the great and illustrious, Ace Ventura: Pet Detective. Jim Carrey's Hawaiian shirts were so vibrant that at times we felt like we could smell the residual kibble wafting from its breast pocket. Snowflake's little dolphin beak (not a porpoise… a DOLPHIN! Get it right!) shimmered in all of its aquatic mammalian glory. Using the 29WK600-W, you can immediately see that Einhorn was Finkle, and that Finkle was Einhorn. Does using the HDR Effect ruin the big reveal? Yeah, maybe. But who's the pet detective now? Huh, Ace? I'll never understand why this film never won an Oscar. Courtney Cox got snubbed!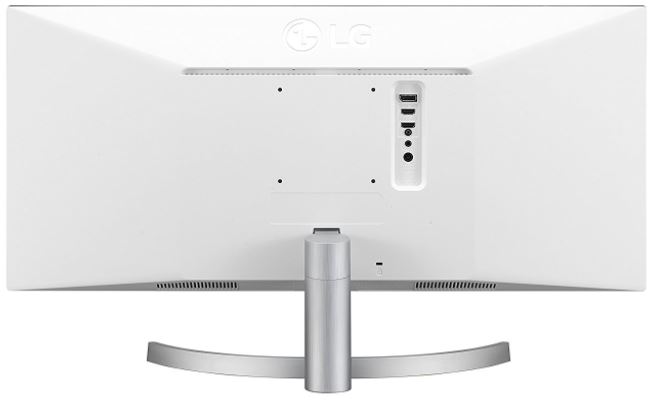 Color Accuracy
If you're going to have an HDR 10 dynamic range, you're going to want some spectacular color reproduction to go along with it. LG has made sure that this monitor displays 99% of the sRGB color gamut, which means you're not going to be missing much. At this point, the only way to get a better picture is to be there yourself, and honestly, there are some places you'd just rather not be. For example, we are perfectly happy watching videos of erupting volcanoes, but we'd rather not be present for one.
Design and Build Quality
A lot of companies don't take the design of their displays very seriously. Most computer companies agonize over the design of their keyboards, their handhelds and even their towers, but for some reason, the device that we stare at the most – the monitor – seems to have zero effort dedicated towards its design. LG knows better than that. Taking a lesson from the design of mobile technology, the 29WK600-W features a virtually borderless display surface.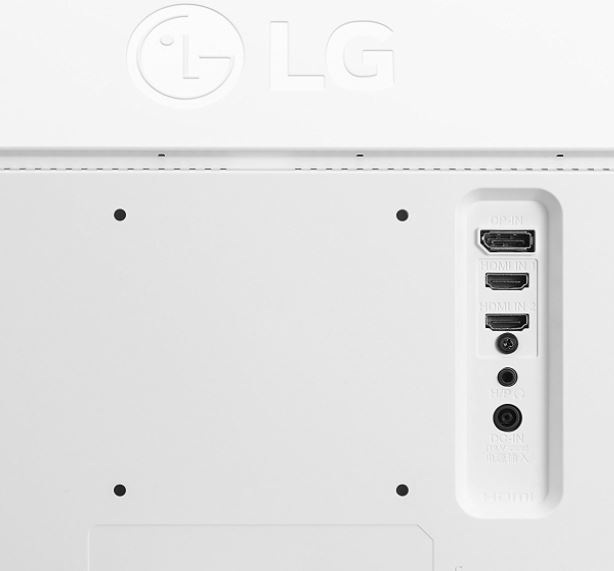 The display's bezel is very thin. We find thick bezels to be distracting and intrusive, so the attention to detail was a welcomed surprise. Another design element that filled our hearts with aesthetic joy is the sleek and ergonomic stand. Because of the stand's curved design, the monitor winds up taking very little desk space, which is one of the biggest reasons we were excited for the 29WK600-W in the first place.
Multi-tasking
Let's talk about some of the multi-tasking features, since that's where this display really shines. Part of the 29WK600-W's OnScreen Control feature is the ability to use several different multi-tasking tools. The Screen Split mode, if you couldn't guess from the title, cuts the screen in half. You can then use the use to click and drag the size of the two sections. The Dual Controller feature lets you connect two separate computers to the same monitor. Once they are both connected you can control both using the same mouse and keyboard. This would come in handy if you have a separate computer for work and for home.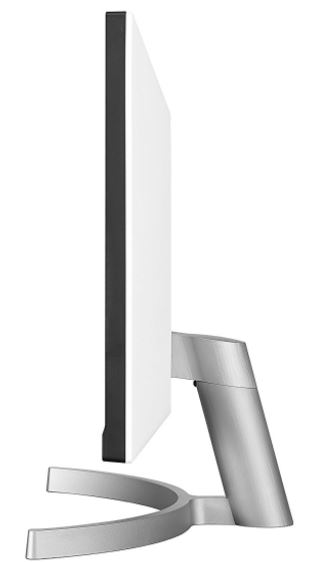 Gaming
Gamers are going to love LG's newest monitor. You know what's a real shame? It's a shame when hardware companies put so much time and effort into building great graphic and sound hardware, but fail to integrate the hardware with a great monitor. Having an expensive graphics card doesn't mean very much if you don't have the display to back it up. No matter how great your hardware might be, a poor monitor is going to cause the picture to stutter and tear.
LG has taken care of graphical issues by integrating AMD's FreeSync adaptive synchronization technology into the 29WK600-W. FreeSync uses a combination of software and hardware to provide gamers seamless and fluid motion. That means no more stuttering and no more tearing. There's nothing that detaches us from the immersive gaming experience like stuttering graphics.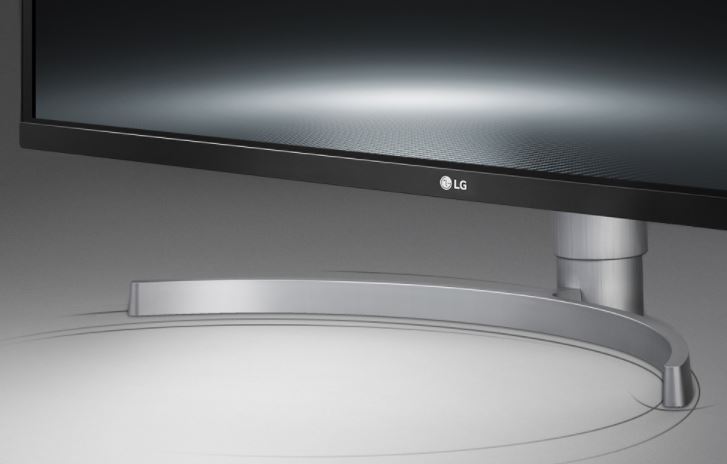 In addition to FreeSync, LG provides easy access to Black Stabilizer, a feature which provides increased detail in dark scenes and environments. While testing the Black Stabilizer we noticed a noticeable difference in the graphical accuracy during dark cut scenes. The Dynamic Action Sync feature further improves the graphical integrity by providing smooth action motion. The combination of its wide-screen aspect ratio, HDR 10 compatibility and AMD FreeSync made the gaming experience an unforgettable one. We tested out the monitor playing a variety of games through several different genres and we were absolutely blown away by every single one.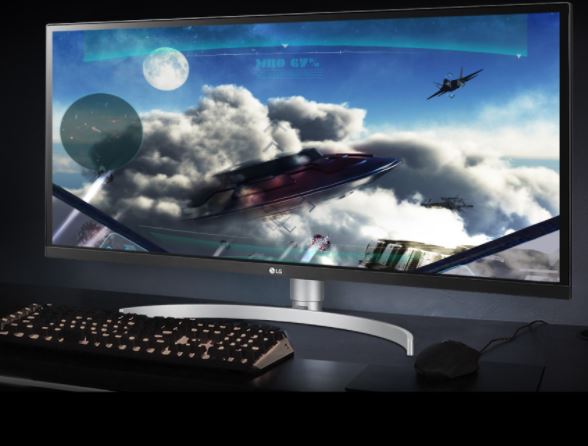 Final Thoughts
All in all, the LG 29WK600-W is a spectacular monitor option, especially for people who are looking to get rid of their dual monitor set-up and for gamers looking to optimize their graphic experience. The truth is that we just don't have enough room in our life for multiple displays. We don't have the desktop space or the money it takes to maintain two functioning displays. The LG display is a sleek, space saver that provides the same multi-tasking prowess of multiple monitors without the massive space lost.
With its UltraWide display, HDR 10 compatibility, split screen and dual screen capability, AMD FreeSync and other advanced gaming features, the LG 29WK600-W is a versatile display for those short on space and even shorter on time. We can absolutely recommend this display and not feel an ounce of regret or doubt about our recommendation. The 29WK600-W is a solid choice for any professional or gamer, but is versatile enough to handle most needs. Give your desk a break. Take those clunky monitors off of its metaphorical shoulders and gift it with a new, modern dose of sexy, beautiful display goodness. Your furniture will thank you for it. And so will your eyes.
Meet Derek, "TechGuru," a 34-year-old technology enthusiast with a deep passion for tech innovations. With extensive experience, he specializes in gaming hardware and software, and has expertise in gadgets, custom PCs, and audio.
Besides writing about tech and reviewing new products, Derek enjoys traveling, hiking, and photography. Committed to keeping up with the latest industry trends, he aims to guide readers in making informed tech decisions.