Most people need a pair of reliable headphones. We rely so much on our smartphones and tablets to keep us entertained or to inform us throughout our daily grind, that accessories like headphones are just as important to the overall experience. However, everyone has different needs when it comes to audio. Some may be looking for a pair that puts sound quality above comfort or portability, while others may be strictly concerned with convenience, style and versatility.
For example, the kind of headphones someone might use at the gym may not be the same kind someone might want to use on their morning commute or in a professional music studio. Essentially, not all headphones are created equal, and while it may seem that way, a little research can show just how different each model on the market really is. The key to finding a good pair is identifying what your specific needs are and finding the pair that can best do the job.
No two people have the same exact lifestyle so it can certainly be a challenge to find the right ones, but there are a lot of choices available. Some can seamlessly integrate style, sound quality, convenience and durability into a single package, while others may not be able to perform the way you might want. From wireless capabilities to noise canceling features, there are a ton of factors that go into a quality pair.
In this review we'll be looking at the Cowin HE8D's. They're specifically designed for gym-goers or those with more of an active lifestyle. We'll be looking at the design, the special features, the sound quality as well as any downsides to see if they can deliver the kind of experience that yields a mix of quality and durability.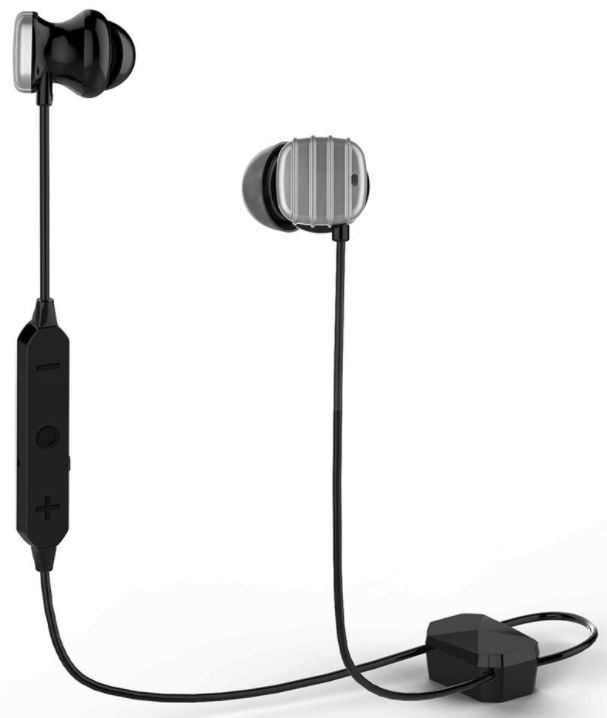 Design and Accessories
The Cowin HE8D Earbuds have a very simple design, come in a mix of black and silver, but aren't actually "truly wireless". Each earpiece is actually connected by a single wire. The entire pair measures around 3.2 x 4.3 x 2.3 inches and weigh just half an ounce. They're certainly small and lightweight, but by no means feel cheap or poorly made. The wire is thick, strong and doesn't tangle easily, and the earpieces had enough weight to them that they felt comfortable and stable. Each earbud is black with a silver exterior and, while on the larger side, fit pretty snugly.
Looking closer, you'll find a module along the wire with buttons for volume as well as one that enables the Bluetooth connection. There's also a charging attachment mounted on the wire. It's small and rectangular and plugs into the included charger. It's a newer style of charging port that we haven't seen on other earbuds, but honestly, made the overall layout a little clunky. The volume and Bluetooth module was a little annoying by itself, and having a charging port installed on top of that made the wire feel a bit overloaded. In addition, the wire will make a lot of contact with your head/neck if you plan to use them with vigorous activities.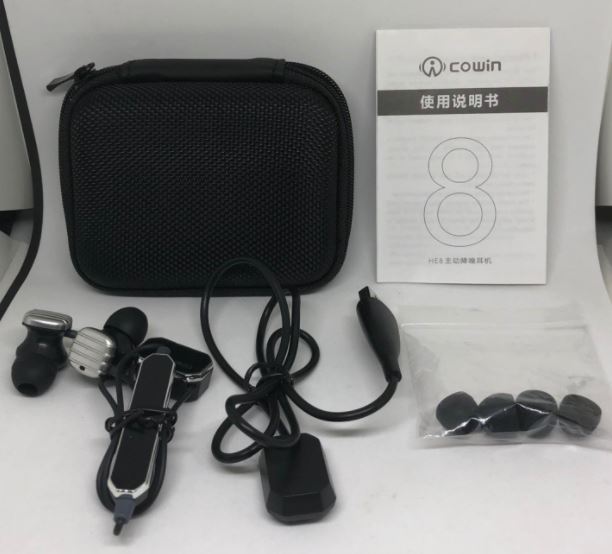 You'll find some accessories packed with the earbuds as well. You'll get a pack of small, medium and large eartips, a solid carrying case to keep the earbuds safe, and the USB charger. The USB charger is extremely unique, insofar as that it enables you to use both USB ports as well as your smartphone to charge the earbuds. It was an interesting design; we just weren't sure how practical it was.
Furthermore, they're lightweight and stylish, but at times could be a little difficult to wear because of all the added hardware along the wire. For a pair of headphones geared toward the fitness enthusiast, we felt this could have been avoided.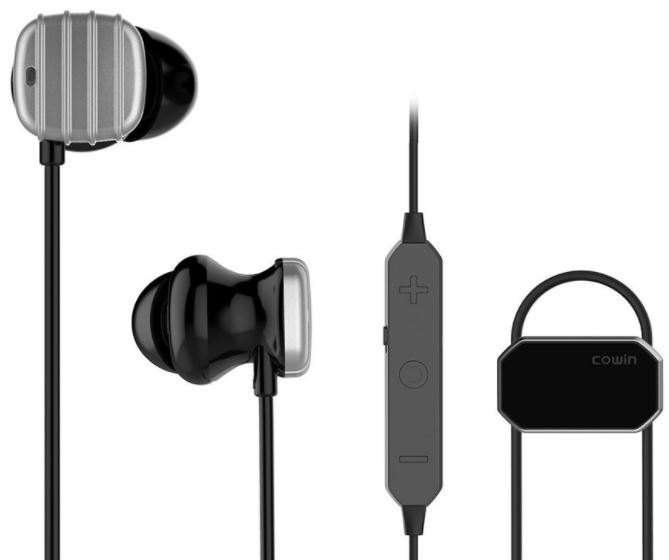 Active Noise Canceling
The most impressive part of the Cowin HE8D's is the Active Noise-Canceling feature. Usually this feature is built into larger, over-the-ear headphones that aren't exactly the most portable, so finding it on this pair had us really excited. However, you won't be able to choose to turn off the noise-canceling feature. It's built into the earbuds themselves and continuously measures and blocks out ambient noise regardless of your chosen volume.
They can cancel noise up to 28dB at 20Hz-2000Hz and use an AMS AS3421 chip. Considering that these are earbuds and not over-the-ear headphones, some ambient noise will still be heard, but we did find that the listening experience was more immersive and things like low background music and voices were effectively blocked out.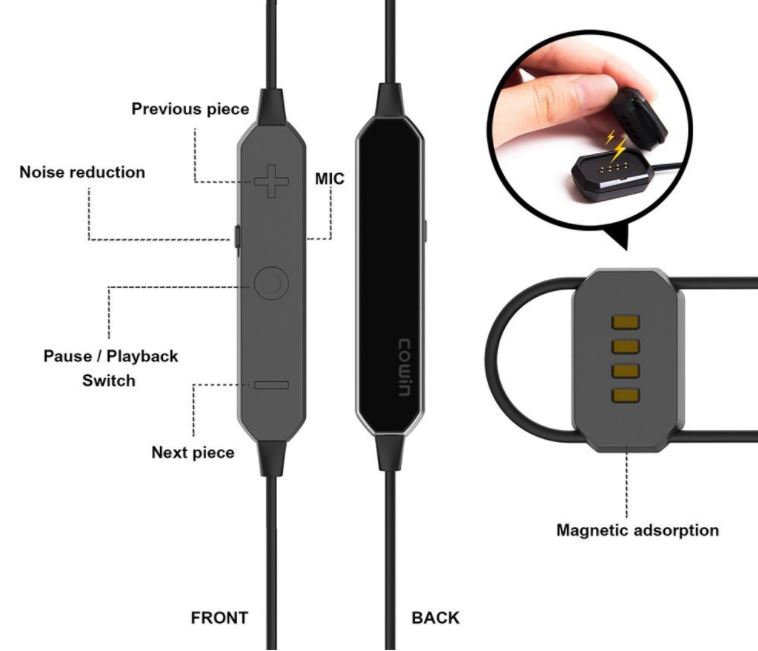 OTC Magnetic Charging
The charging is somewhat unique when compared to other similar headphones on the market. The charging port is a small rectangle located on the wire itself, and it connects magnetically to the included OTG Magnetic Charger. It made the earbuds a bit more inconvenient to wear than they should have been, but does give you the ability to charge the earbuds via Android devices.
The OTG charger comes with a micro USB attachment, so you could theoretically use your phone's battery to charge up if you need to. It seemed like a nice addition in theory, but will inevitably drain your phone's battery, and in the end, seemed a little counter-intuitive. Still, on a full charge, you'll get about 10 hours of play which we found to be a pretty impressive overall battery life.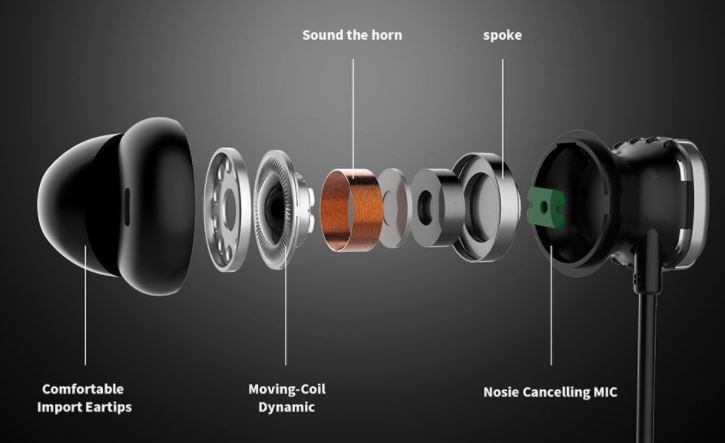 Built-In Microphone and Bluetooth
Like most wireless earbuds, you'll be able to connect these to any Bluetooth compatible device. There's even a built-in microphone for you to take calls in between listening. We found the Bluetooth signal to be strong up to about 33 feet (as advertised), and also thought the microphone worked fairly well. There was some static and very mild distortion when taking calls, but we could still get through an entire conversation well by using the microphone to speak and earbuds to hear the person on the other line. All you have to do to answer a call is press the Bluetooth button on the module, and you'll be connected – totally hands-free.
Sweat and Moisture Proof
The Cowin HE8D Headphones are both sweat and IPX4 moisture-proof. If you've ever brought a pair of headphones with you to the gym or on a long run, you know about the risks of damaging them with sweat over time. The fact that these are sweatproof was a huge bonus, and only reaffirmed our feeling that they would be perfect for the average fitness enthusiast. Also they do have an impressive moisture-proof rating. A rating of IPX4 means that these headphones can withstand splashing from any direction. You won't want to let them get submerged, but they can certainly handle rain or an accidental spill. We felt that the sweat and moisture-proofing capabilities of these headphones made them extremely durable, and were thrilled to see that they could still work after being put through the elements.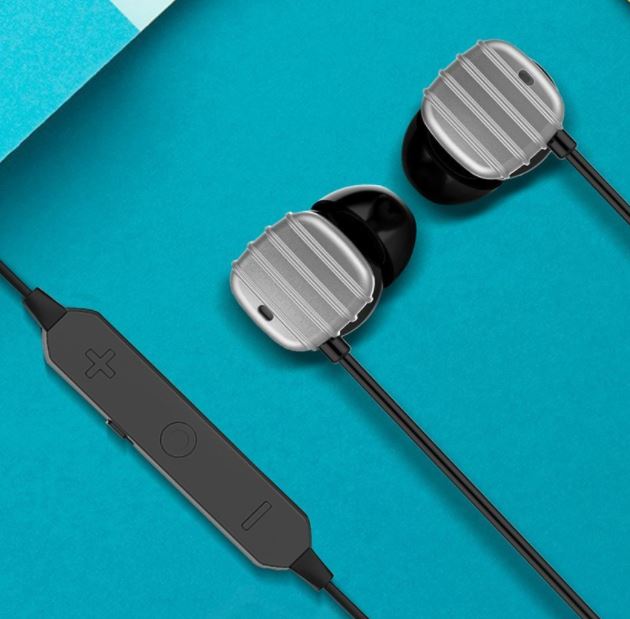 Sound Quality
The Cowin HE8D Earbuds might be small, but they do yield some really killer sound. Each earpiece holds a 1.57" driver with a Liquid Crystal Polymer diaphragm and can generate frequencies of up to 40kHz. The inside of each earbud is incredibly complex and also contains the noise-canceling microphone. When we finally tried them out we were really blown away.
The bass was surprisingly heavy and powerful while the noise-canceling made the overall sound fuller and more private. At times these earbuds almost felt as powerful as a larger pair of over-ear headphones. It didn't matter if we used them for watching movies, listening to music or listening to audiobooks; the sound was absolutely stunning. Truthfully, hard to believe it was being generated by something so small.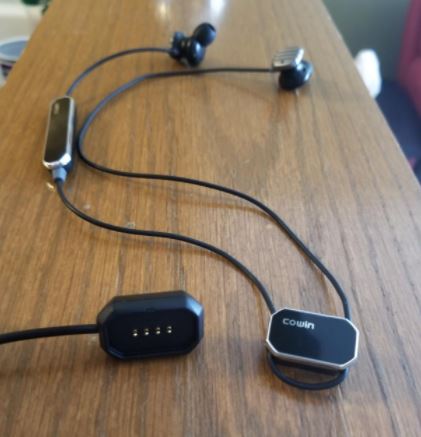 Drawbacks
The biggest drawback to these headphones was the design itself. Both the wire and the components that were attached to it made using the headphones a little tedious, especially while running. During impact of any kind, we found both the attached module as well as the charging port would move around too much and sometimes created a lot of drag. They fit snugly, especially if you use the right eartip attachment, but we could see them falling out due to the added components and length of the wire.
We also weren't completely taken with the OTG charging feature. We would have preferred a case that charged the earbuds, or maybe a dedicated charger, rather than the included wire. We also didn't think it was all that practical to have a charger that could drain the life from a smartphone, especially since a phone is likely the main device that you'll with these headphones.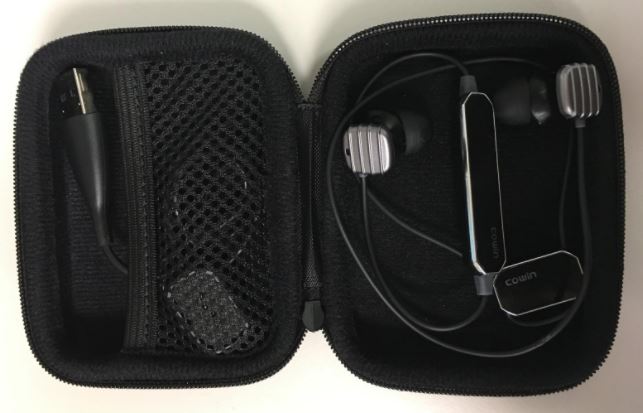 Final Thoughts
We really liked the Cowin HE8D Active Noise Canceling Headphones, despite a few minor design flaws. The noise cancelling feature put them at the cutting-edge, mainly because so few earbuds have this built into a package so small. Not only was the feature on board, but it actually worked very well when we tested them out. The overall sound quality was really impressive too, and gave us the feeling that we were listening through a larger, more professional pair of headphones.
Combined with the fact that they're moisture and sweat-proof, these features made them an undoubtedly high-quality listening option. Our only concern was the design, especially for those who plan to take these on a long run. The charger and volume module can be a little awkward at times, but this won't be an issue if you're just planning on wearing them on your morning commute.