From the latest generation Macbook Pro to Microsoft's Surface Book, the market has shown that consumers are willing to spend a significant amount of money on their laptops. But it doesn't matter whether you spent $300 or $3000, your computer represents a significant investment of both time and money. The last thing that anyone wants to do is have to fork over an entire paycheck to replace a machine that could have been protected for less than the cost of a dinner and a drink.
There are plenty of laptop cases on the market. From the rubbery TPM cases to industrial grade briefcases, manufacturers have made sure that you're able to protect your computer from anything life might throw at it.
With so many options on the market, consumers often aren't sure where to start. For most users, a laptop sleeve is the best choice. They add very little weight to the system, and are easy to put on and remove. Best of all, since they don't attach directly to the laptop they do not affect your usage at all.
Unfortunately, not all laptop sleeves are alike. The most important thing to look for when shopping is a sleeve that actually protects your computer. With so many sleeves out there providing nothing more than an attractive design, it can be a challenge to know which ones are actually durable.
We've rounded up the three best padded laptop sleeves on the market. Let's take a look and see how they perform. You never know, there might even be something in here that will suit your laptop.
Case Logic Laptop Sleeve
Case Logic has focused their energies in creating solutions for the techy on the go. From backpacks to messenger bags, their product line indicates that they know the best way for your valuable electronics to be transported. Even though their laptop sleeve appears to be simple in design, there are several hidden technologies that work in the background to keep your computer safe and sound.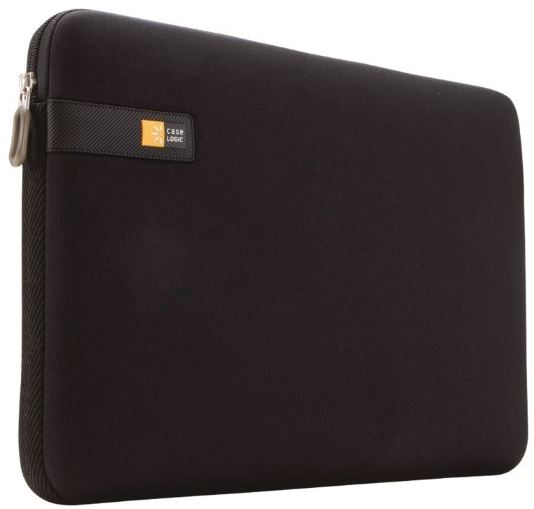 Compatibility
There are several different version of the Case Logic Laptop Sleeve that allow it to fit virtually any size laptop. The 11.6" version will fit most netbooks and tablets. Computers measuring up to 11.9 x 1.5 x 8.3 inches fit nicely, with roughly half an inch of padding on all sides. The 13.3" version is likely the most popular. With internal dimensions of 13 x 1.1 x 9.1 inches, computers such as the Macbook Pro, Dell XPS 13, and other consumer grade models all fit snugly.
If you have a larger model such as some of the 13" gaming laptops by Razer or mobile workstations in Dell's Precision line, you might want to opt for the 14" version of the sleeve. Even though many of these computers are still classified as 13" models, the additional internal space allows for thicker builds and wider bezels.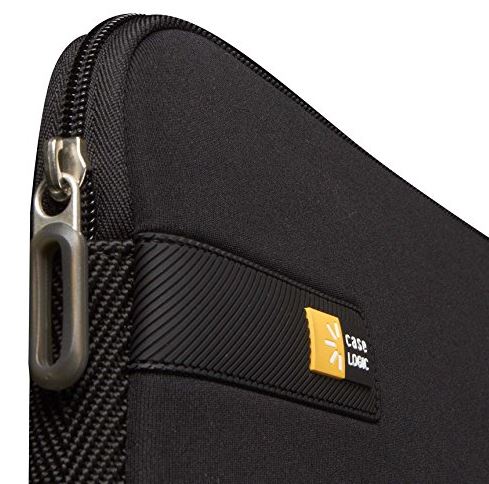 The 16" version should fit virtually at 15" class laptops universally. This one has a little extra padding, and isn't quite as snug as the smaller versions. While you're losing very little in terms of portability, the flexibility is nice since there can be such a size range in 15" laptops.
The biggest of the bunch is the 17" sleeve. This sleeve can fit everything from high end media editing laptops to desktop replacement notebooks, making it suitable for those of you who are lugging around a powerhouse on a daily basis.
Protection & Fit
This case is made from a high-quality impact foam material. The foam is reasonably soft to the touch, bit surprisingly firm. This is what will help it to disperse the pressure that would occur if the laptop was dropped, and prevent damage from occurring if it was pressed up against an oblong object in a bag.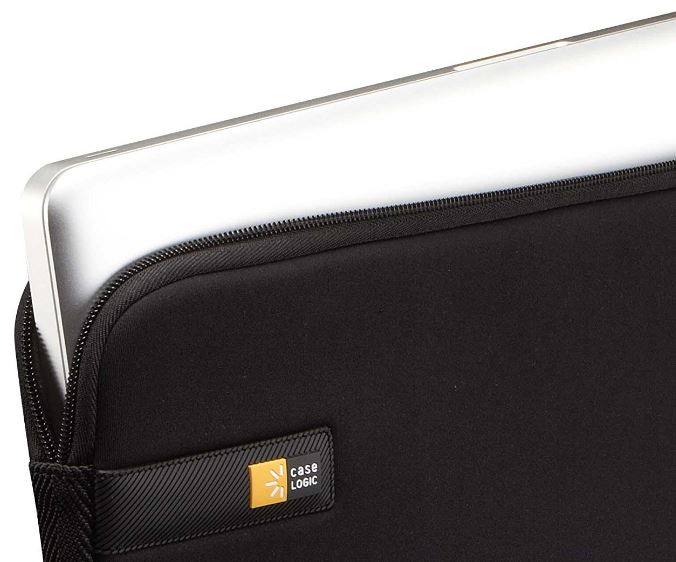 The foam was carefully molded to provide a good balance between portability and protection. Obviously, the last thing that any of us want is to carry around a pillow size laptop case, so the padding was put where it counts. It's a little thinner on the top and bottom, creating a slimline design.
There is, however, a lot of extra padding on the sides and corners. It's slightly raised, so that if you were top open the case it would be almost as if there was a small cutout made just for your laptop. This helps to hold the laptop in place firmly, but also provide additional shock absorption where necessary.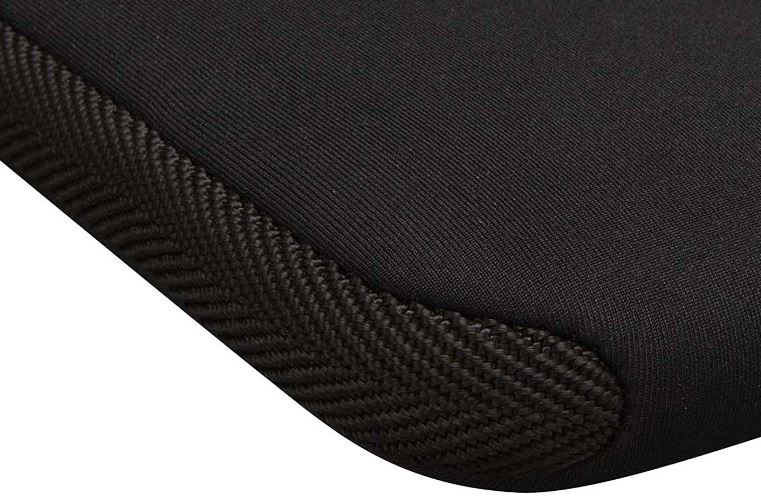 Design
Even though this case is designed with protection is the top priority, it still gives you an opportunity to express yourself. There are seven different colors available, most of which are bright, vibrant, and fun. Our personal favorites were lime green (which looks a little darker than it sounds) and ion, which is almost an electric blue. If you want something a little lighter, baby blue, pink, and purple are all great choices that will stand out from the crowd. For something a little more reserved, gray and black are sure to match any computer you would like to store inside.
The material itself is deceivingly soft. It's almost pillowy in nature, just slightly giving in when you hold it. But it's also incredibly smooth. We found it comfortable to slide out of our bag, and it's unlikely that the case would ever get caught on other cords or books you've got in your bag.
AmazonBasics Laptop Sleeve
As Amazon continually works to expand their Basics line, we find ourselves consistently surprised at the high-quality products they're putting out. Without spending much on marketing or retail presence, the basics line is able to operate with slimmer margins thanks to reduced expenses. But when you're protecting something as valuable as your laptop, there is no sense to make compromises in order to save a few bucks. For that reason, we had to test out the Basics case ourselves.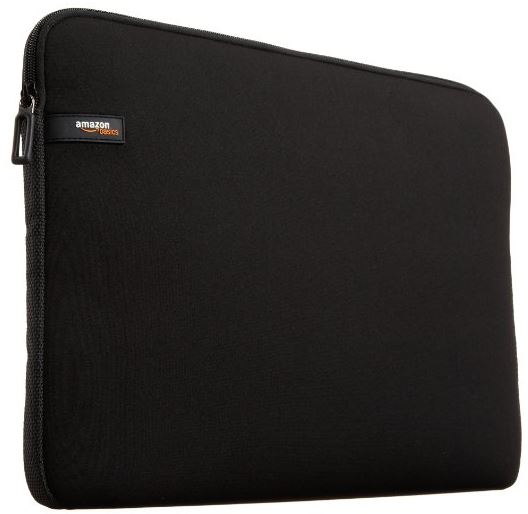 Compatibility
Despite being marketed as a laptop sleeve, the large number of sizes makes the AmazonBasics Laptop Sleeve suitable for both laptops and tablets. The seven and eight inch models work best with simple tablets like the Galaxy Tab line, while the additional thickness of the 10 and 11.6 inch models work well with tablets that are attached to a keyboard case.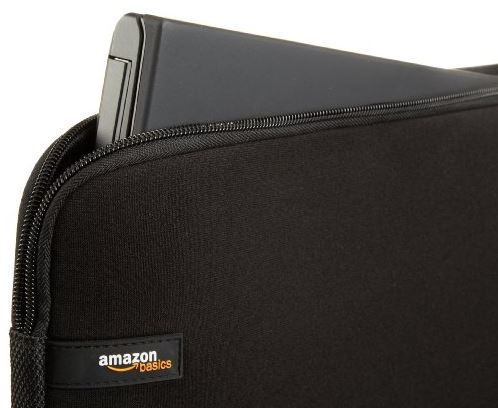 As you move up the scale, the sleeve size correlates almost perfectly with your laptops screen size. This particular case is a little more stretchy than some, so you don't have to worry about shopping up a size just because you have a bulkier computer.
Protection & Fit
This case is a little more lightweight than some, designed to protect primarily against day to day bumps and scratches. It's made of a material called Neoprene, which is a synthetic rubber. Aside from cases, Neoprene is most commonly used in aquatic situations, for example waders for fly fishermen. It provides both insulation from temperature and humidity. While this case isn't completely water proof, it doesn't absorb water and does a reasonable job at keeping it away.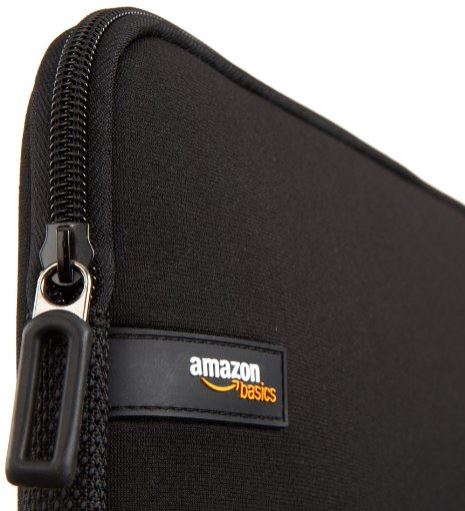 This means that a leaky water bottle in your bag is less likely to leak into a fan vent or other opening that could spell the end of your laptop. It's also a good thing to have if you live in an extreme climate. Whether you're in the humid summer of California or the freezing winter of North Dakota, a case like this is a great way to protect your laptop which wasn't designed to be exposed to that kind of environment.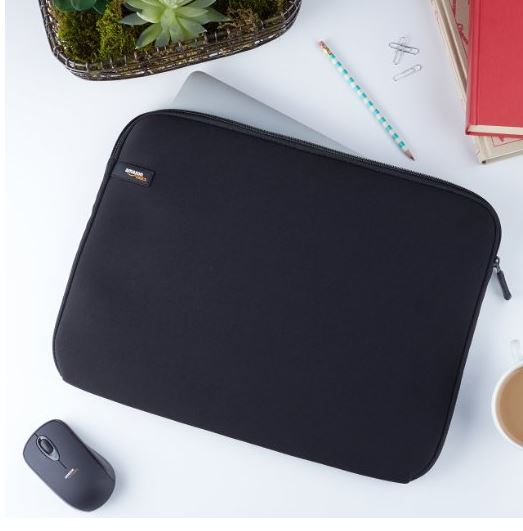 Design
The five different color choices are all heavily tinted, giving the case a more professional look. The black, grey, navy, and purple sleeves are all a little on the darker side. We'd almost prefer to refer to them as hues rather than colors, although there is one exception. The Blue case is quite a bit brighter than the rest, colored more like a cloudless summer sky. This is a great option for those of you who'd like to swap the muted palette for a brighter tone.
Evecase Laptop Sleeve
With their primary focus being backpacks, Evecase's laptop sleeve certainly stands out. Not just from their own product line, but from all the other laptop sleeves on the market. But it's unique visual appearance isn't just a funky looking design, it's a creative solution to a problem facing many sleeves.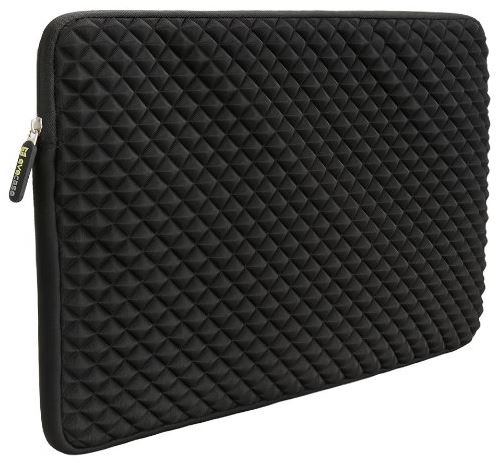 Compatibility
While thinner and lighter laptops can still be used with the Evecase Laptop Sleeve, it lends itself just as well to the bulkier options. It comes in four sizes; 12.5 inches, 14 inches, 15.6 inches, and 17 inches. Sizing it is very straightforward. After testing several different laptops, we found that it's design is flexible enough to fit most laptops from each size class without sacrificing durability.
Protection & Fit
Even though this isn't the tightest fitting case on the market, it's still one of the most protective. The pyramids on each side of the case are one of the most effective ways to reduce the shock of physical impact. This is because triangles are one of the most durable shapes there is. You can see them used all the time in architecture. Pressure or tension on any one of the points will be distributed to two separate points. In essence, this is one of the most shock proof cases on our list.
This design also gives a bit of flexibility to how the case fits your laptop. On some models, it fits quite snugly. This is particularly true of the smaller sizes. This does require a little extra force to get the zipper closed, but it's well worth it to keep your laptop protected.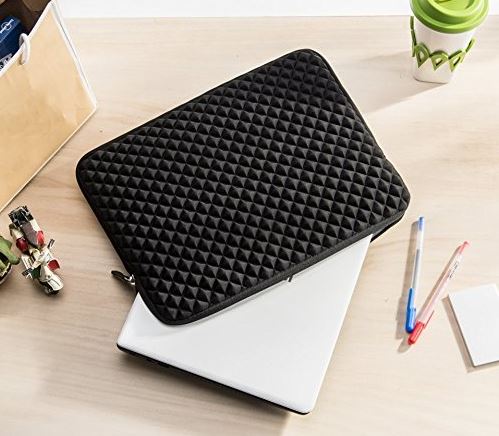 Design
We were big fans of the sharp lines of the case combined with the deep black material, but Evecase has several bright colors available if you prefer. Blue and purple are both very deep and vibrant, while pink is the lightest of the bunch. No matter which color you choose, the angles create a high contrast appearance that is sure to stand out from the crowd.
Which Protective Padded Laptop Sleeve is Right for Me?
Depending on how you are carrying your laptop and what hazards it will be exposed to, some of these cases may be better than others. If you're carrying your laptop alone, without a bag, the AmazonBasics Laptop Sleeve is the best choice. It's neoprene material is better suited to withstanding the elements, providing you with an additional layer of protection beyond the basic shock absorption.
If you're carrying the laptop in a bag that has a dedicated laptop pouch, the Case Logic Laptop Sleeve is a good option. It's very smooth, making it easy to pull out of a backpack or messenger bag. Even though it's the simplest in design, it's got the largest variety of colors to choose from, allowing you to add a little extra flair to your technology.
If you're looking for the ultimate in protection from physical damage, we'd highly recommend that you consider the Evecase Laptop Sleeve. Thanks to the triangular shock absorbers, this case is more protective than any other case in its size class.