With Sony's recent release of the Playstation 5, many of us are trying to figure out the best way to transport the console and all of the accessories. Obviously, the PS5 isn't built for portability, but some of us have the need to take it along.
Whether you're heading out on vacation for a week, or just to your friends' house down the street, it might require a bit of planning ahead. Luckily, over the past month, we've seen a fair amount of travel bags and cases, specifically designed for use with Sony's PS5.
Although there aren't too many different options, we've found a few that might be worth considering. Today we're going to take an in-depth look at each of them and showcase all of your choices in a helpful way. Let's get started.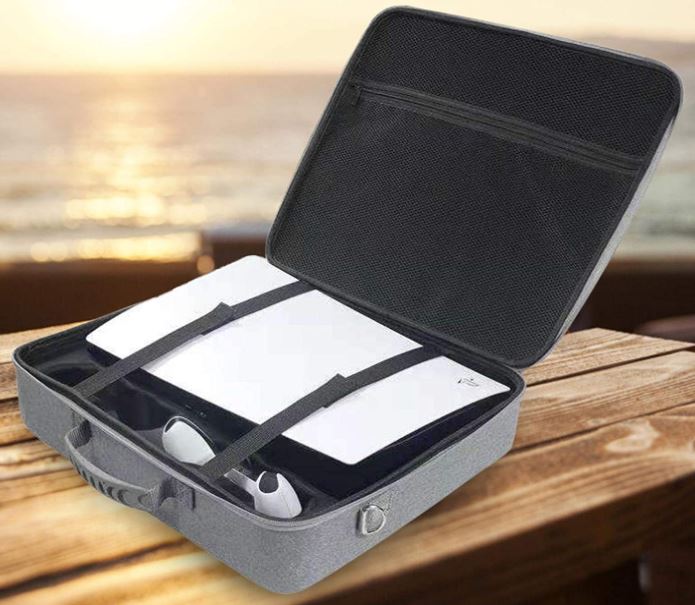 Ztotop Storage Suitcase (Bag) for PS5
As one of the first cases specifically designed for the PS5, the Ztotop Storage Bag is ideal for those looking for a spacious and over-protective hard case. Comprised of solid yet plush EVA hard foam, it's anti-scratch, shockproof, dustproof and even water-resistant.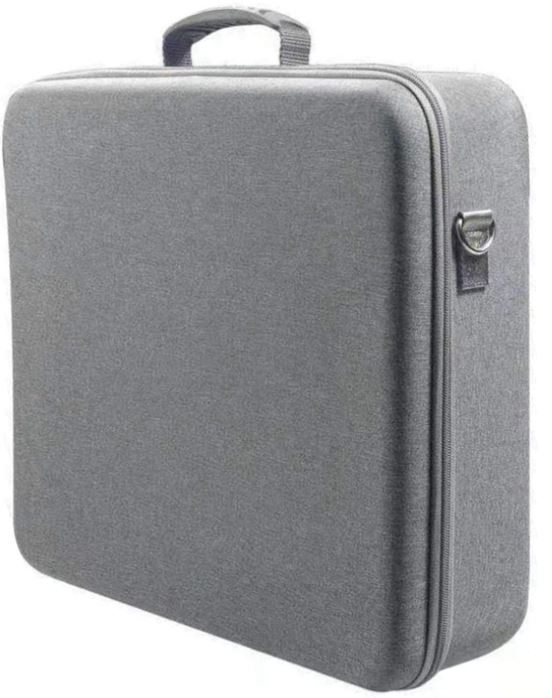 Size and Build Quality
Measuring 15.3″ x 17.7″ x 5.5″, it's in the form of a suitcase with a zippered enclosure around 3 of the side and a hinged fold to open up the main compartment. On the top is a soft leather wrapped handle that feels adequate for its purpose.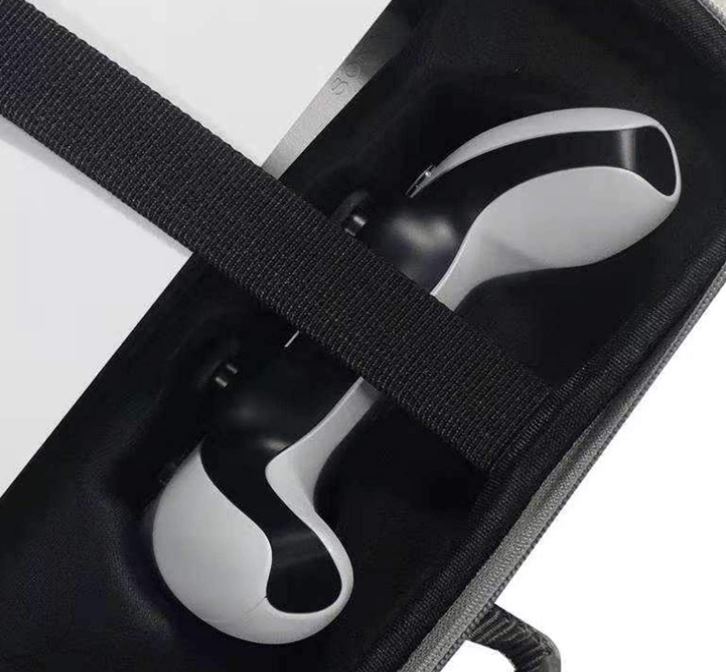 Look a bit closer and you'll see that each side has a built-in metal eyelet that's meant to attach the included shoulder strap. The strap itself boasts an overly-wide pad and adjustments for shortening and lengthening it as needed. All in all, it seems to be built very well – durable on all fronts and equipped with plenty of protection to give you peace of mind.
Internal Components
Inside, you'll find a hard-shell foam that's encased in a soft nylon fabric, precisely the shape of the PS5 console. There's also two extra compartments ideal for storing two controllers. In addition, two integrated velcro straps connect over the console and controller compartments in order to secure them in place.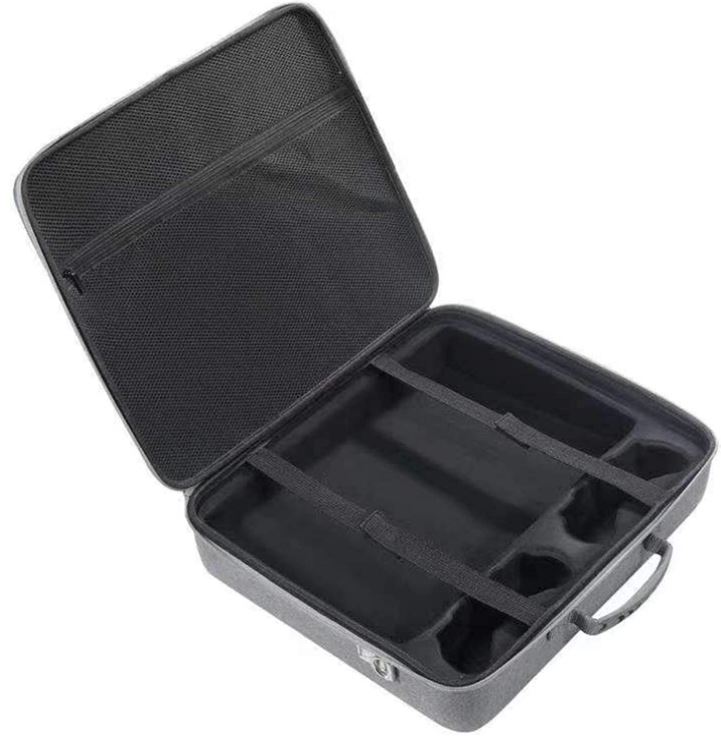 On the inner-lid you'll notice a zippered enclosure. In here there's room for the AC adapter, USB cables, headphones, a few games or other accessories. It's not the most spacious, so you probably won't be able to fit much more than a few games, but it's enough space for nearly everything.
Downsides
The main downside to the Toptay storage suitcase is the size of the inner-pocket. It's adequate, but things sure do get tight when you cram in all of the required accessories. It's to the point where you'll need to pack it carefully with good intentions. Let's say you packed a game first, but they threw in the cables, headphones and more games. You might need to remove everything to find the one thing you're looking for. Not a big deal for most people, but worth mentioning.
Another slight issue is the exterior gray cloth material. It looks great and feels soft but doesn't have the durability to withstand stains or tearing. Although most people might not have any issues with it, it'll definitely stain if you expose it to certain liquids. We like the appearance of the gray exterior, but it's not the best choice for ruggedness as it'll likely show scuffs and marks that are going to be difficult to clean.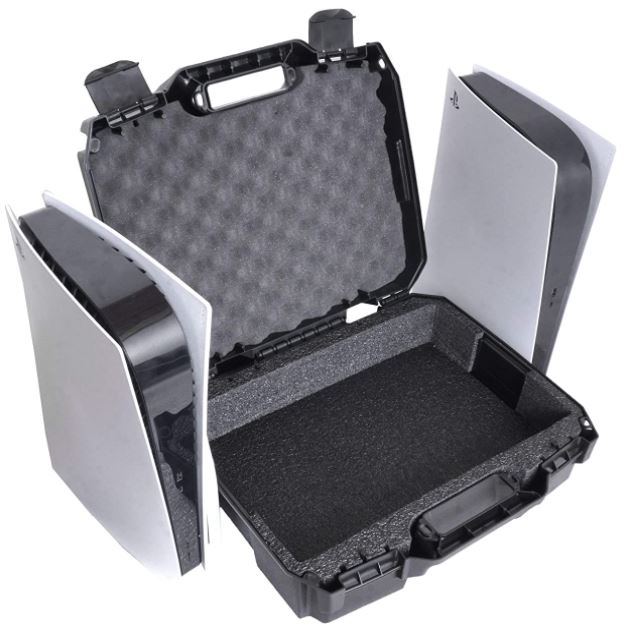 Case Club Compact Hard Carry Case
For those of you that want unrivaled protection for your PS5 console, look no further than the Case Club Compact Hard Carry Case. Unlike the Ztotop storage suitcase, this is a hard-shell case that's comprised of impact-resistant hard ABS plastic. Imitating the look of a gun case, from first glance you'll likely realize that this case is unlike most other options.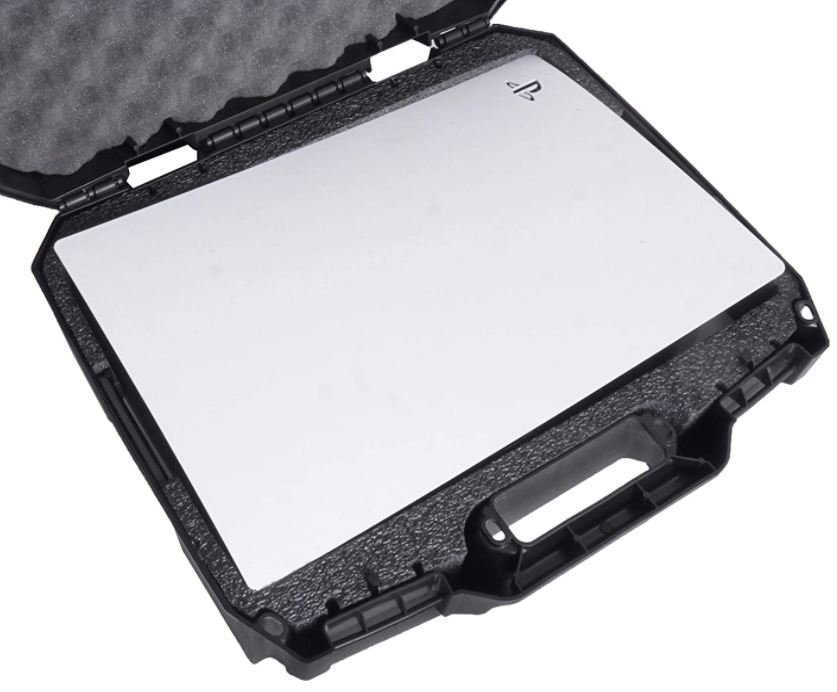 Size and Build Quality
Measuring 15.2″ x 17″ x 6.12″, you'll immediately notice that this case is much bulkier and larger than other options. Although for some people, this might be an attractive feature, for others, it might simply be too bulky. The rugged exterior boasts raised ribs and chamfered corners in order to successfully mitigate impact no matter how you end up dropping it.
On the top, there's a wide-bodied handle along with four separate padlock holes – one on each top corner and two next to the center handle. There aren't any zippers to keep the case closed, instead, there are two beefy clamps near the handle. These clamps are seriously heavy-duty and snap tight to create a tight-seal around the perimeter.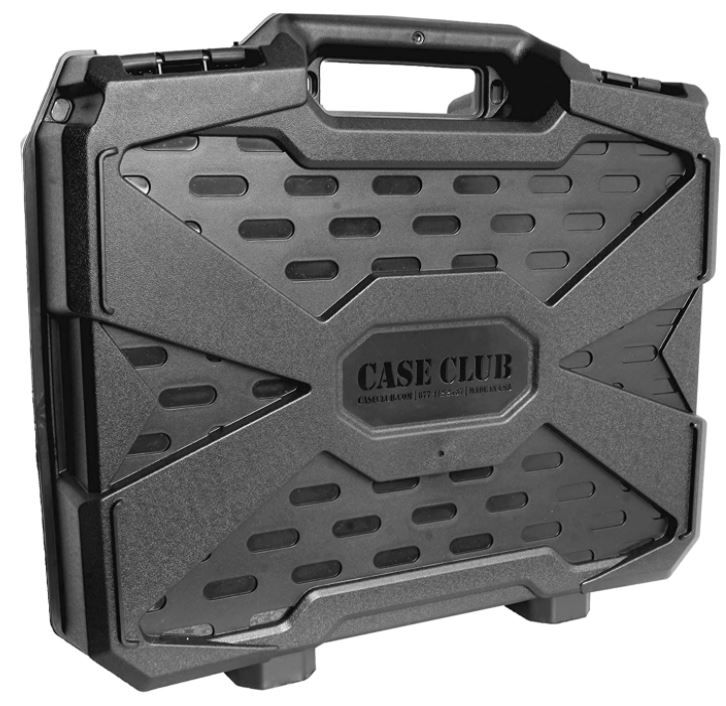 Internal Components
Inside, you're greeted with a dense yet soft military-grade foam that's been specifically laser cut for a perfect fit with the PS5. The inner lid-side is comprise of "bumpy" foam that rests firmly against the console when closed, assisting in keeping the unit sturdy and protected at all times.
The foam is high-density which makes the perfect solution to unexpected drops that may occur. Additionally, it's soft to the touch and wrapped fully around the console when the lid is closed.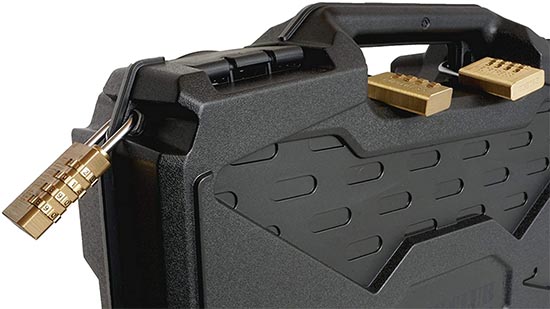 Downsides
Although it might not be obvious from first-look, it's missing any sort of extra storage for components. In fact, the case is purposely built to protect the console, but nothing more. Games, controllers, cables and other important accessories cannot be stowed inside when the console is in place. This could be seen as a downside by many, but with a bit of extra planning, it's not that big of deal. After all, the actual console is the device that's worth protecting the most.
One other potential downside is the lack of waterproofing. A simple rubber gasket around the lid would be a nice addition, but it's not there, as is no mention from the manufacturer if it can withstand moisture or dust. From our point of view, it seems like it would be fine in the rain or snow, but don't count on it. Take all the precautions you can, as I'm sure most of you will to protect your new, beloved PS5 console.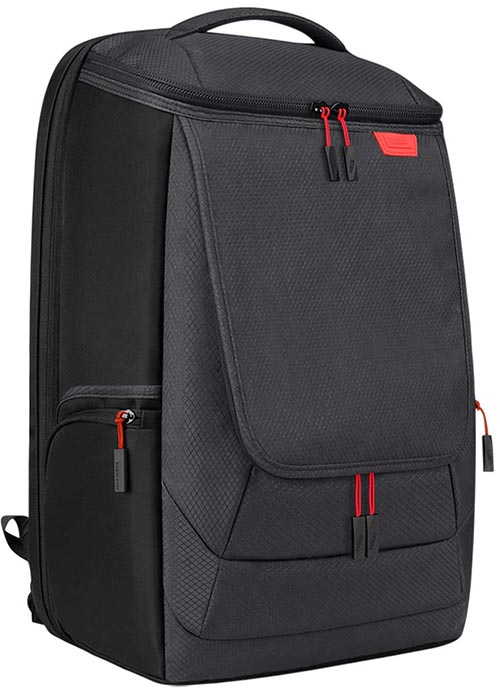 BUBM PS5 Gaming Backpack
For those of you looking for an alternative to the suitcase-style bag, look no further than the BUBM PS5 Gaming Backpack. With a larger capacity than both previously mentioned options and the comfort of a backpack, it's a popular option for a lot of gamers.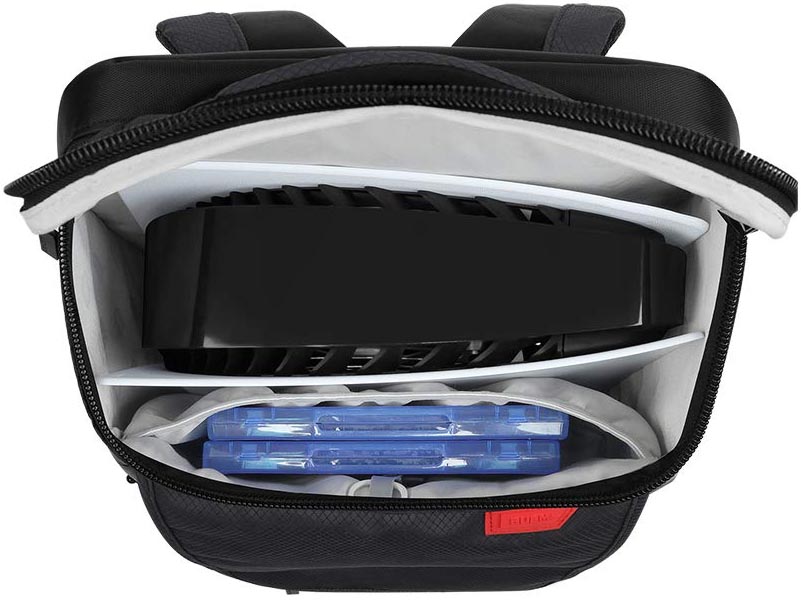 Size and Build Quality
Measuring just under 20″ tall, 13″ wide and 9.5″ in length (depth), the BUBM backpack is about the standard size of an ordinary bookbag. The S-shaped shoulder straps are ideal for those who want to carry their PS5 on their back without pressure points. Extra padded and accompanied by a thick, breathable back cushion. If you're in the airport or traveling with rolling suitcase, there's even a fixed strap that lets you easily attach it to your luggage trolley.
Not always a fan of a backpack? No worries. A padded hand-strap located on the top offers a secure way to move the bag around as well. It's not ideal for traveling far distances, but nice for moving it around here and there.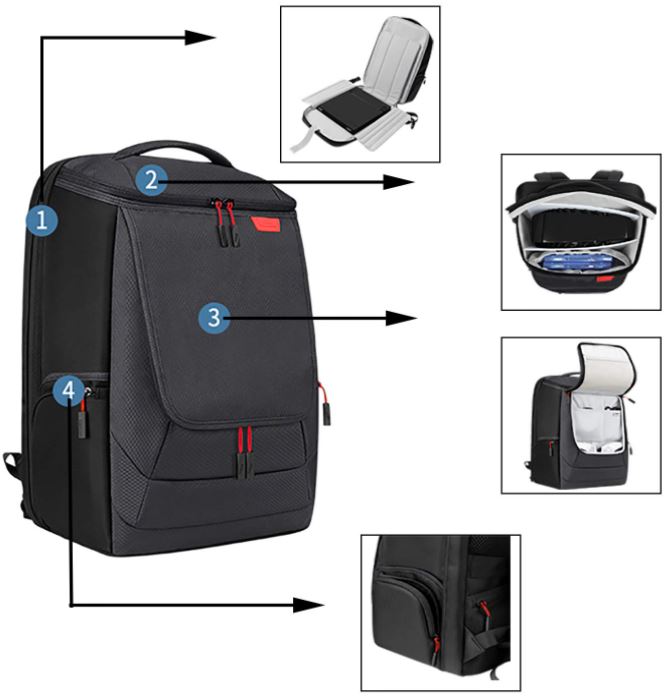 Internal Components
Multiple flaps encase the PS5 console in a unique and effective way. First, open it up and unlatch each flap to place the console inside. Next, pull down the buffer board over the resting console and utilize the two padded Velcro flaps on both sides. After that, simply fix the remaining Velcro strap to secure it in position.
The way that it encloses the console is quite nice. The amount of flaps and over-built padded nylon layers give added peace of mind when traveling. In fact, BUBM designed this bag so that it's completely water and dust resistant, thanks to the choice of material they used.
The multi-layer design is comprised of an interior layer that's super-smooth. This comfortable, soft layer assures there won't be any scratches on your console when you keep it in the bag. Behind this layer is a thick cotton that specifically slows pressure and shock. Next, you have a burly nylon material that's dust and water repellent – the last line of defense against the exterior elements.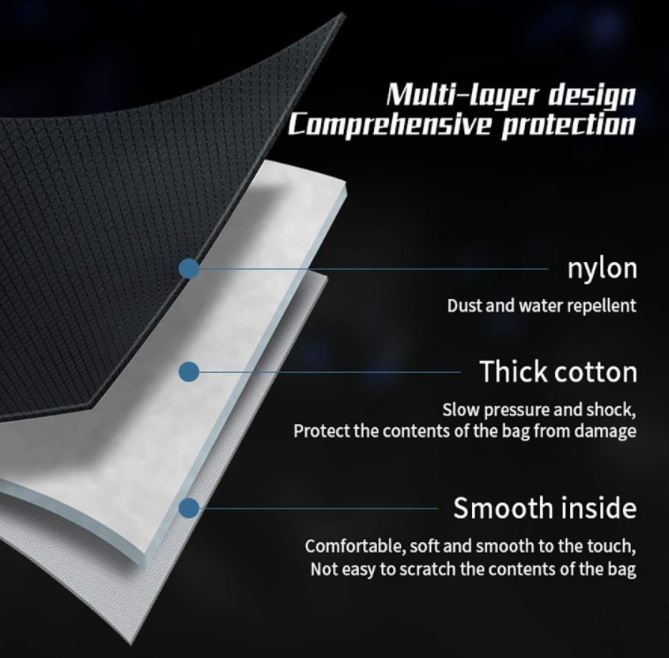 As far as storage goes, the BUBM backpack is equipped with plenty of pockets and compartments for including all of your accessories. Headphones, controllers, cables and several games can easily be packed away with the console, offering plenty of versatility. While the bag is meant for PS5, it can theoretically be used to carry virtually any game console or contents that you'd like.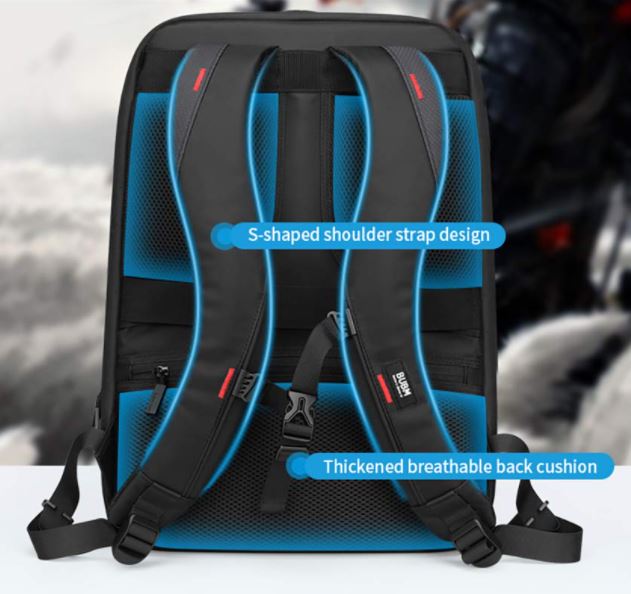 Downsides
While the BUBM backpack is nearly perfect in many regards, it's not quite as protective as a hard case. We don't find this to be that big of issue, either. However, some may want more ruggedness without all of the extra storage solutions that this bag has to offer. Sometimes too many pockets can be a bad thing, if you're only focused on transporting the console and not all of the accessories.
We'd like to see a few more color options included, although the black with red accented zippers does look pretty sleek. Take care with the interior material as it's definitely soft but doesn't seem quite as durable as we'd like. Not a big deal for most, but worth mentioning.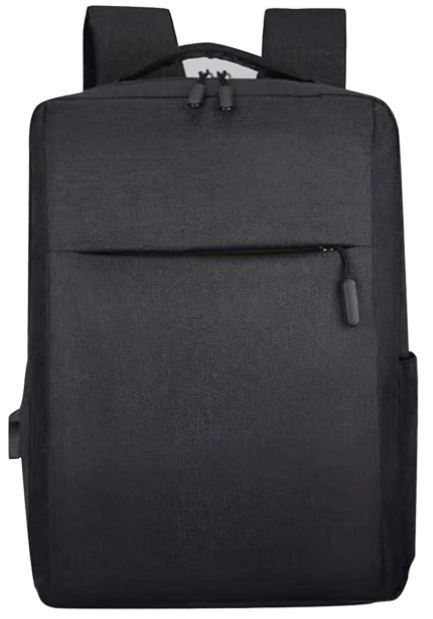 Topaty PS5 Travel Backpack
Last but not least we wanted to mention the Topaty PS5 Travel Backpack. As another option for those who prefer a backpack-style carrying bag for the Playstation 5, this one is worth checking out. Boasting a minimalist and sleek appearance, this all-black bag is specifically designed to offer a simple way to stow and travel with the PS5 and extra accessories.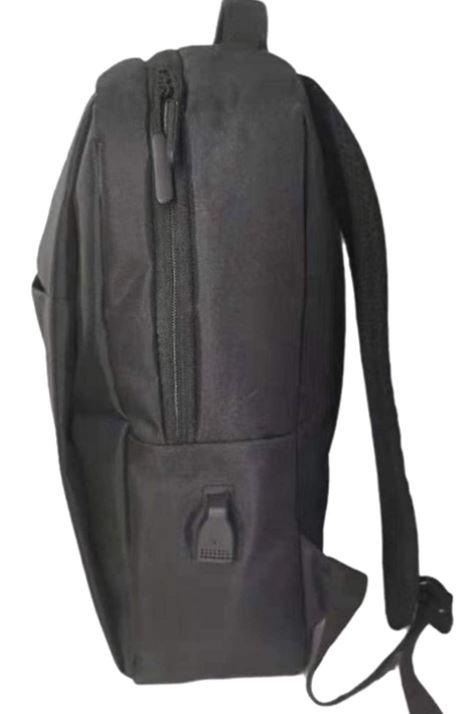 Size and Build Quality
Measuring just under 15″ tall and 12″ wide, the Topaty PS5 backpack is much more compact than previous options we've outlined. Comprised of a durable and water-resistant nylon fabric, it's able to withstand rain, snow and splashes of water without any issue. Dust, dirt and small debris seems to be no-match for the slick-feeling exterior that naturally wicks away moisture.
The main compartment is guarded by a zipper that goes half way around the bag. On the right side you'll notice a small rubbery-plastic knob that's actually a USB connector when you open it up. It can be used to route cables externally if you decide to place a mobile power back within. Although it's not entirely useful for everyone, it lets you stick a charging cable out of the bag so you can plug-in your smartphone or devices while you're using them on the go.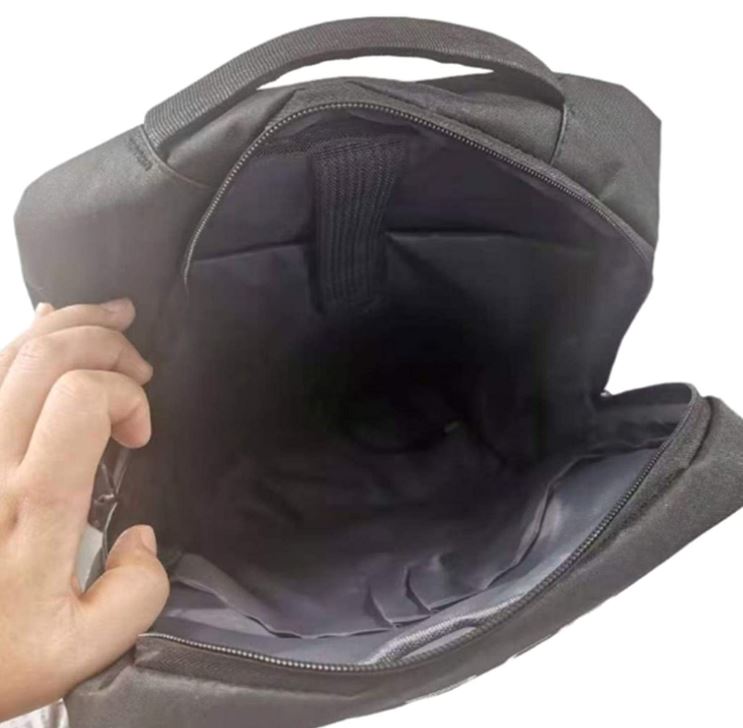 The straps are incredibly long and can be fully adjusted to any length between 28 and 55 inches. What this means is a universal fit that works well with anyone, big or small. They're not quite as padded as the BUBM backpack's straps, but still sufficient for comfort. Similarly, it also has a strap located on the top-center for quick-grabbing.
Internal Components
The main compartment is enclosed with a zippered-opening. Opening it up will reveal a large slot for the console to "drop down" in. Along with this, there's several different pockets or "slots" to store smaller accessories like cables and small peripherals. The padding seems to be adequate, but not quite as dense and burly as the BUBM backpack. However, it's soft to the touch and void of any hard parts that may either scratch the console or diminish the protective qualities of the bag.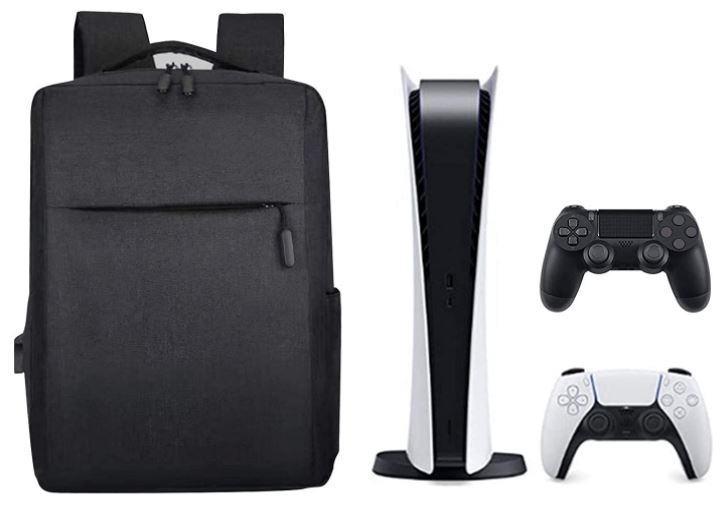 On the front, you'll notice another zippered pocket. It's smaller but still large enough to hold two wireless controllers, a camera, headset, a few games, power cord and other cables. From first-look it's almost hard to believe how much can fit inside this pocket, but rest assured we fit quite a bit of contents within, even with the console stowed away in the main compartment.
Downsides
While we're big fans of the Topaty travel backpack, we must say, it doesn't seem quite as protective as the other options we've previously outlined above. There isn't any sort of EVA hard-foam or even hard plastic that protects against impact. The use of plush, soft padding is nic to the touch, but it simply might not do as good of a job as say, the Case Club hard case. Take it for what it is, you're still getting a nice-looking bag with lots of room for all of your accessories. Plus, Topaty offers this bag in 4 color schemes; black, blue, gray or red.
Final Thoughts
As you can see, there's finally several different options for storing your PS5 while you travel. Some are more portable than others whereas some do a better job at protecting your console. Let's quickly re-cap…
The Ztotop Storage Suitcase is a fine option. It's specifically cut to work with the PS5 and includes internal storage for both the console, two controllers and accessories. Although the inner-pocket may not be as large as we may like, it's a good option. The EVA hard foam is very durable feeling and impact-resistant for drops and bangs.
Next, we took a look at the Case Club Compact Hard Carry Case. It's surely the best of the best in terms of impact-resistance. However, keep in mind that it's only for the console itself. There's no extra space for controllers or anything else. That might be OK for some, but not for others who need an all-in-one solution to traveling with your PS5.
After that, we examined the BUBM PS5 Gaming Backpack. Extremely cozy with plentiful padding, it might be our favorite in terms of all-around use. Several pockets and heavy-duty fabric makes it specifically water and dust resistant. Since it boasts an ergonomic-like shape, you can expect comfort with a wide range of adjustability.
Last but not least, we took a closer look at the Topaty PS5 Travel Backpack. With a minimalist appearance, it looks sleek but doesn't offer quite as much protection as any of the other options we explored today. However, it still seems to protect the PS5 adequately, considering you don't drop it onto a hard surface at anytime.