The Gameboy Advance and Gameboy Color, beloved classics in the world of handheld gaming, gained widespread popularity thanks in part to their innovative link cable functionality. This allowed gamers to connect their devices for multiplayer battles, trades, and/or cooperative gameplay.
As these iconic consoles continue to hold a special place in the hearts of gamers, the quest for high-quality replacement link cables becomes paramount. But finding one in the current day and age can be a bit cumbersome. Luckily, we've uncovered the best options that are readily available. Let's get right into it.
Best Budget: Ullnosoo GBA Link Cable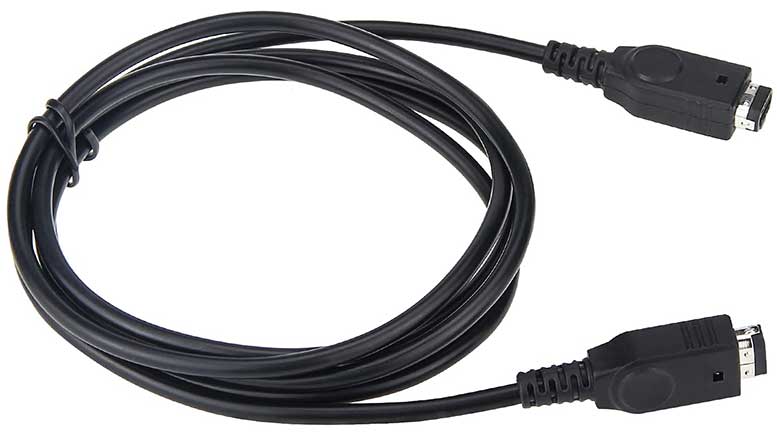 Key Takeaways:
Very affordable price-point.
Excellent build quality.
3.9 ft. length.
Compatible with both GBA and GBA SP
Does not work with Gameboy Color
The Ullnosoo GBA Link Cable is an affordable choice for connecting two Nintendo GBA or GBA SP consoles. Available in both one and two-packs, this cable ensures that you're equipped for engaging in cooperative gameplay or competitive battles with friends without hassle.
Other than its price, one of its most attractive features is its construction. The Ullnosoo GBA Link Cable is built well, featuring a PVC sheath and a pure copper core that is exceptionally well shielded. This sturdy design not only enhances its durability but also ensures a reliable connection between the linked devices. Also, the cable is comprised of fire-retardant insulation, prioritizing safety.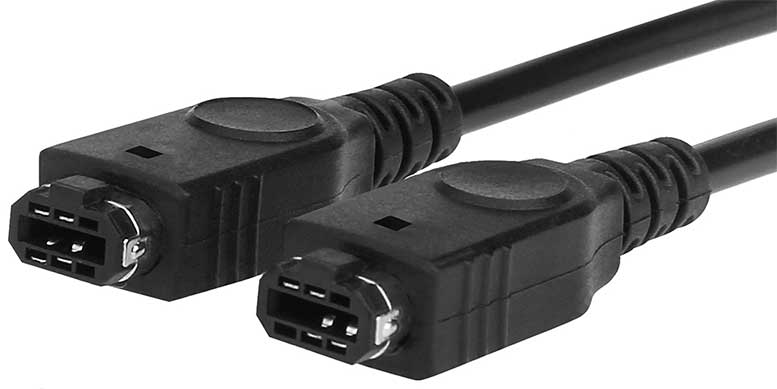 Measuring at a convenient length of 3.9 feet, this cable offers enough flexibility to comfortably accommodate multiplayer gaming sessions while avoiding the inconvenience of excessive cable clutter. Perhaps one of its most appealing aspects is its affordability, making it an accessible option for gamers of all budgets.
However, it's essential to note that the Ullnosoo GBA Link Cable is specifically designed for use with Nintendo Gameboy Advance and Gameboy Advance SP consoles. Take note that it does not support connectivity with Gameboy Color.
Best Original: Authentic Game Boy Advance Link Cable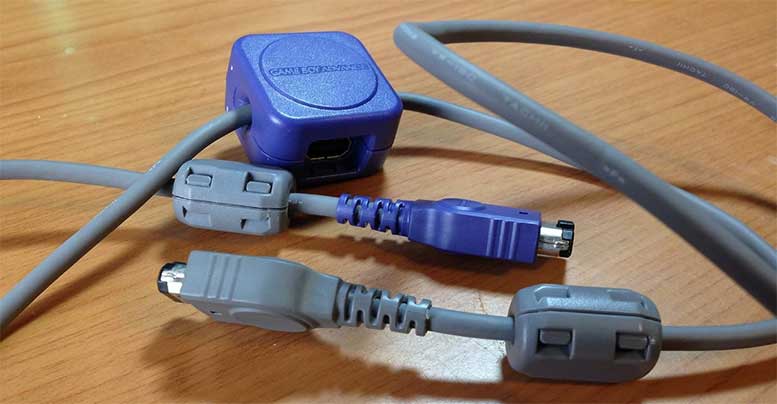 Key Takeaways::
Authentic Nintendo replacement.
Original GBA color scheme.
5 ft. length.
Very expensive for what it is.
Does not work with Gameboy Color
This Nintendo Game Boy Advance Game Link Cable is the epitome of authenticity and reliability. Manufactured by Nintendo themselves, this cable guarantees an original and genuine experience. Its 100% authenticity ensures compatibility with a wide range of Gameboy Advance titles, offering the same level of performance and connectivity that players enjoyed during the heyday of this beloved handheld console.
Measuring an ample 5 feet in length, there's plenty of room to connect two devices comfortably without feeling tethered to a specific spot. This extra length is particularly advantageous for those who prefer to engage in multiplayer gaming sessions with friends or family without worrying about restricted movement.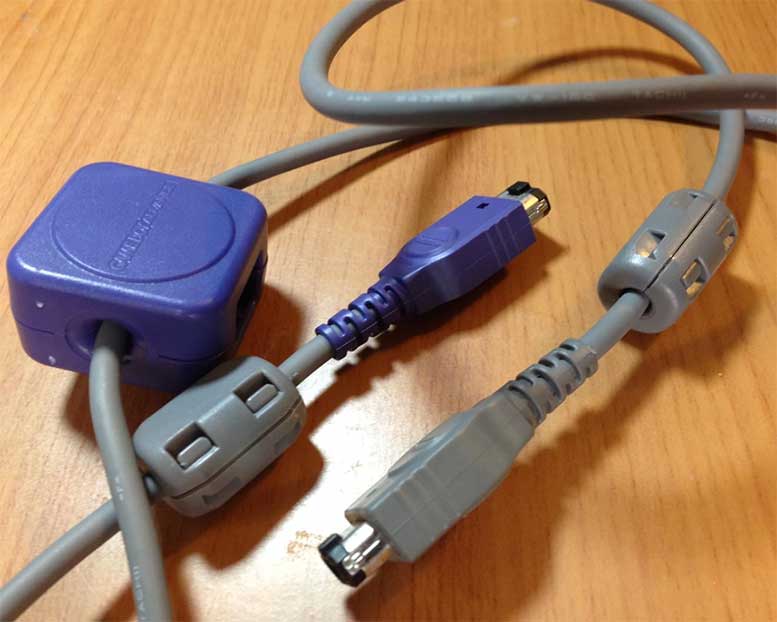 One striking feature of this cable is its appearance, which boasts the original purple and grey color scheme associated with the Gameboy Advance. This nostalgic touch not only adds a visual appeal but also enhances the overall retro gaming experience.
However, it's essential to consider that this level of authenticity comes at a price. It's notably expensive, costing nearly $60. While this premium price point may deter some budget-conscious gamers, it's important to remember that you're paying for a genuine Nintendo product that's designed to work flawlessly. If authenticity and quality are top priorities, this cable is well worth the investment.
Best for GBC: CSTESVN Gameboy Color Link Cable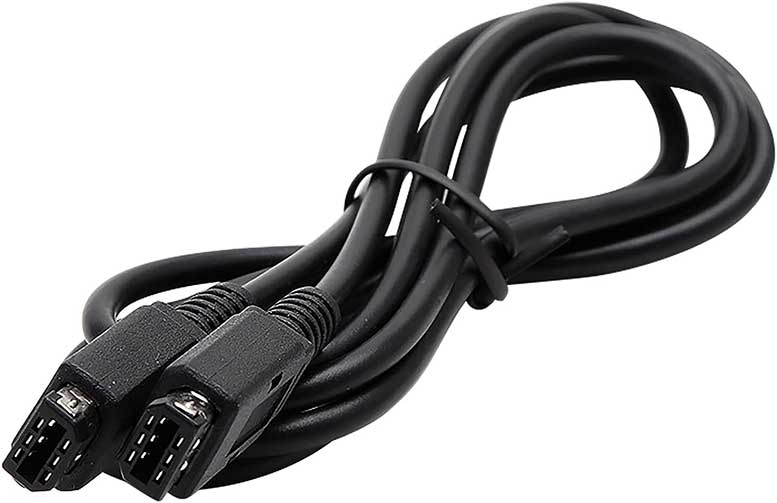 Key Takeaways:
Compatible with Gameboy Color, Pocket, Light.
Measures 3.9 ft. in length.
PVC sheath with copper core.
Does not work with GBA or GBA SP.
The CSTESVN Gameboy Color Link Cable is a perfect choice for Gameboy Color, Gameboy Pocket, and Gameboy Light devices. Measuring the same size as the Ullnosoo, at 3.9 feet in length, it provides an ideal length for all uses. Its construction features a PVC sheath and a copper core, ensuring a durable and reliable connection between your devices.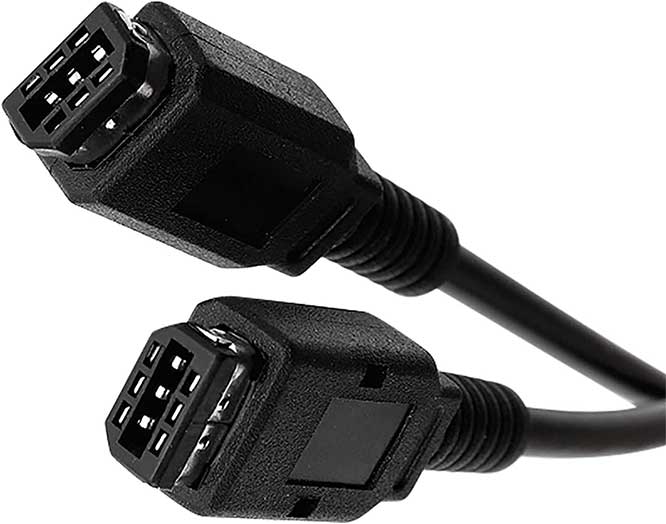 One notable aspect of the CSTESVN is its exclusive compatibility. This cable is specifically designed to work exclusively with Gameboy Color, Gameboy Pocket, and Gameboy Light models. However, it's crucial to keep in mind that it's not compatible with the Gameboy Advance or GBA SP consoles. You'll need to use one of the previous options for this.
Nonetheless, for those focused on reliving the golden era of Gameboy Color gaming, this cable offers a reliable and affordable solution. Unfortunately, there are some minor quality control issues. Notably, the sides of the connector piece have two metal protrusions that may make it somewhat difficult to insert. If you end up getting a cable like this, simply return it to Amazon and re-order. That said, it's a rare occurrence, but something to keep in mind.
Final Thoughts
As you can see, there are a few good options for replacement Gameboy link cables. Whether you're using the GBA or GBA SP, or the Gameboy Color, Pocket or Light, there's excellent replacement cables available. Best of all, most of these are very affordable and easy to obtain.
In the world of retro gaming, the right link cable is key to reliving multiplayer memories on your Gameboy. Whether it's affordability with the Ullnosoo, authenticity with Nintendo, or dedicated GBC compatibility with CSTESVN, these cables cater to your needs. So, whether you're a collector or just sharing retro joy, these will keep the multiplayer magic alive.
Meet Derek, "TechGuru," a 34-year-old technology enthusiast with a deep passion for tech innovations. With extensive experience, he specializes in gaming hardware and software, and has expertise in gadgets, custom PCs, and audio.
Besides writing about tech and reviewing new products, Derek enjoys traveling, hiking, and photography. Committed to keeping up with the latest industry trends, he aims to guide readers in making informed tech decisions.