In the past, we've written about several home security systems, including the ever-so-popular Veho Cave. And while choosing a quality home security system is a challenge, choosing one for your RV or camper is even more of a headache.
This is because an RV is mobile, so you won't be able to rely on a local internet connection, or on conditions being the same wherever you go. Not only that, but you may want some dash cam features to protect yourself while you're driving, not just while your RV is stationary. And what's more, you'll want a system that can help you out even if your RV itself gets stolen. That's a lot of heavy lifting for a single security system! Thankfully, we're here to help you out. We've found three of the best RV and camper security systems, and put them to the test. Here's what we found.
Note: At no extra cost to you, we may earn a commission for purchases using our links. Learn more.
Features to Consider
As we've mentioned, your RV or camper security system needs to do a lot of work. So before we take a closer look at these systems, let's talk about the features you should look for.
To begin with, reliable power is a must. You'll either need a hardwired system that runs on 12 volts, a battery-powered system with a very long battery life, or a solar-powered system. If you do choose a hardwired kit, make sure to use a regulator that will shut it off when your RV battery starts to get too low.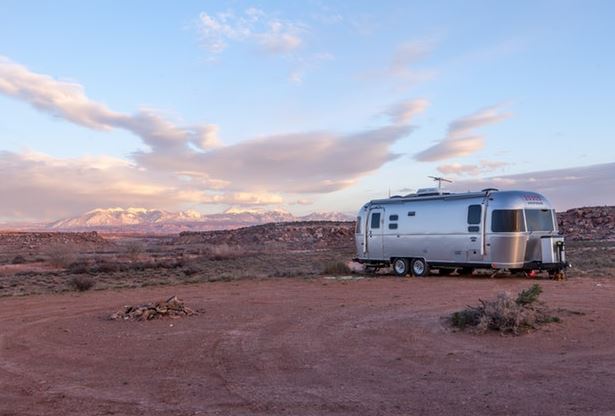 Ease of installation is also something you'll want to consider. Do you want a simple suction cup mount that you can pop in and out with ease? Or are you willing to perform a more permanent installation that won't fall down by accident? There's no right or wrong answer, but it's still something you'll need to think about.
Motion detection and night vision are practically essential. This is true for home and automotive systems as well, but it's just as important on an RV or camper. After all, your RV is almost certainly not going to be burglarized in broad daylight, while you're sitting inside with the cameras on. To ensure that you're protected both day and night, invest in a system with motion detection and night vision.
Remote monitoring is probably the most important concern, since, unlike a home security system, you're not necessarily going to have internet access. Exactly how important this is will depend on whether or not you have an internet connection in your RV or camper. If you've got satellite internet, connectivity is easy. Simply use a WiFi camera. On the other hand, if your RV or camper doesn't have internet access, you're going to want a security system that runs on cellular data. This will cost a bit more and require a subscription, but it's the best way to protect your RV when there's no WiFi available.
In terms of monitoring, you're going to want a security system that includes a companion app. Push notifications are a huge plus, so you'll know immediately when there's motion or a break-in. Similarly, cloud storage is a great feature, since your recordings will be saved online, not on an SD card where they could potentially be stolen.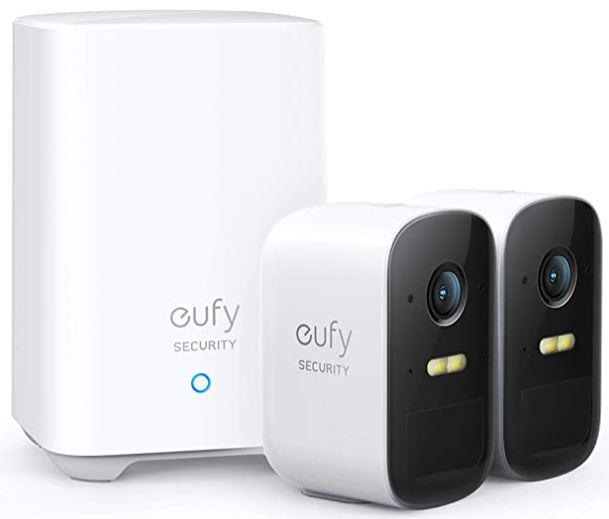 eufyCam 2C
The eufyCam 2C is a small security camera system that's primarily designed for home use, but which offers several features that are beneficial for RVs or campers. The base kit includes two wireless cameras and a "home base" hub that can be connected to multiple cameras at once, so you can add additional cameras if you feel the need. The cameras themselves are waterproof, so you can mount one over your RV's side door and another one inside the cab for all-around coverage. A pair of mounts — one magnetic, one screwed on — further increases the eufyCam's versatility. The electronics will function from -4 degrees Fahrenheit all the way up to 122 degrees, so they'll record under almost any conditions.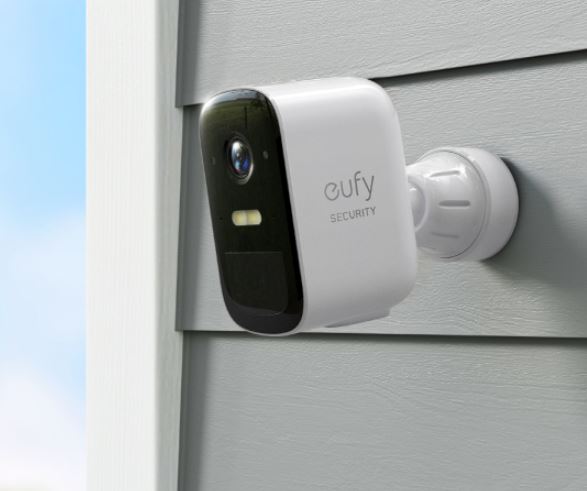 Both the camera and the home base are constructed from white ABS plastic, with a black border on the camera that accents the lens and bottom. Be aware that the home base requires AC power, so you'll need to plug it into one of your RV's 110-volt power outlets. That said, the camera runs on an internal rechargeable battery which is rated to last for an entire year. As with all such manufacturer claims, your mileage may vary. The rating is based on recording ten 30-second clips a day. If you're constantly recording, your battery life will be proportionally lower. Still, a year's worth of use is virtually unheard-of, and even if you only get six months, you'll be outperforming the competition by leaps and bounds.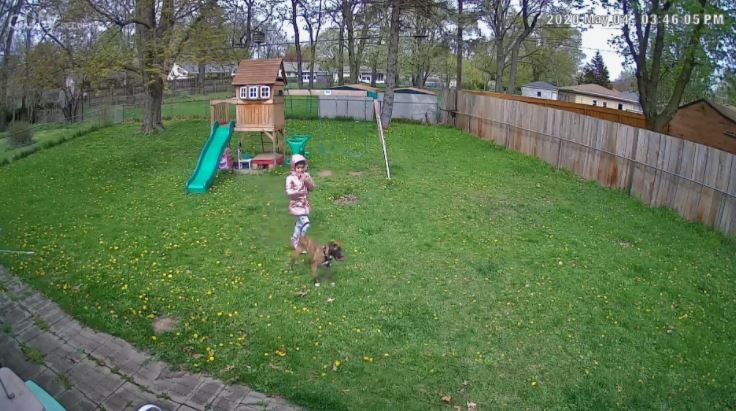 The video quality is an industry standard 1080p, with a 135-degree field of view that gives you a good balance between visibility and image quality. The eufyCam is also equipped with infrared night vision, which records crystal-clear video. It's black and white, not color, but by relying on infrared, the eufyCam doesn't need a visible light source, so it's harder for an intruder to spot and more likely to catch them.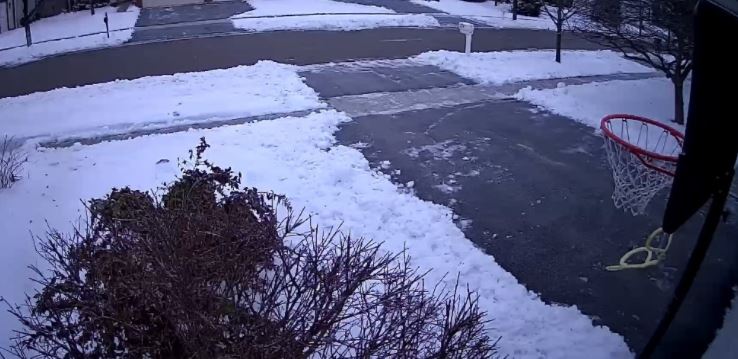 The eufyCam 2C also features two-way audio communication through the app. Obviously, this is a great way to make a would-be burglar spoil his clean pair of pants. But it's also a convenient way to chat with friends and family members if they're in the RV and you're off somewhere else on foot. The built-in microphone also works with Alexa and Siri, and the firmware has recently been upgraded to support Google Assistant as well.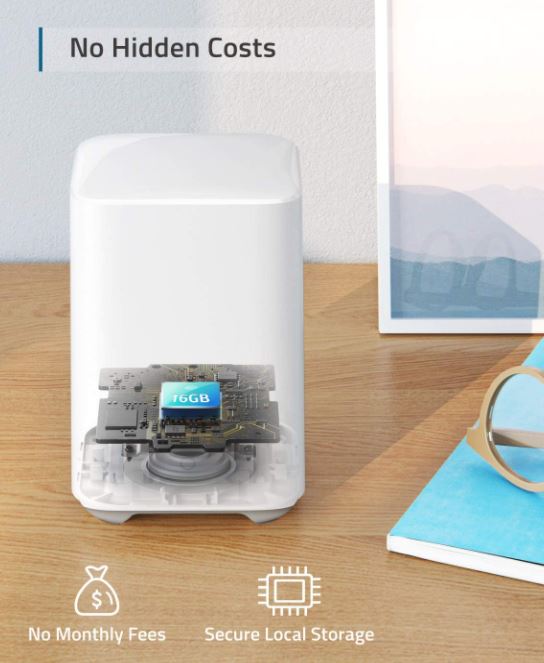 When it comes to storage, you've got a couple of options. The home base ships with a 16GB micro SD card, which is rated for the same lifespan as the battery: 365 days of recording ten 30-second clips per day. This also assumes a single camera; obviously, multiple cameras will fill the SD card significantly faster than a single-camera setup. If you want cloud storage, eufyCam offers it at a very affordable rate, with pricing based on how many cameras you have, rather than a one-size-fits-all plan.
Keep in mind, though, that cloud storage requires an internet connection, so you'll need to have a WiFi connection in your RV or camper to take advantage of it. Provided you've got internet, the Eufy Security app is available for both iOS and Android devices. It will allow you to access all of the eufyCam's features and change any settings you may desire.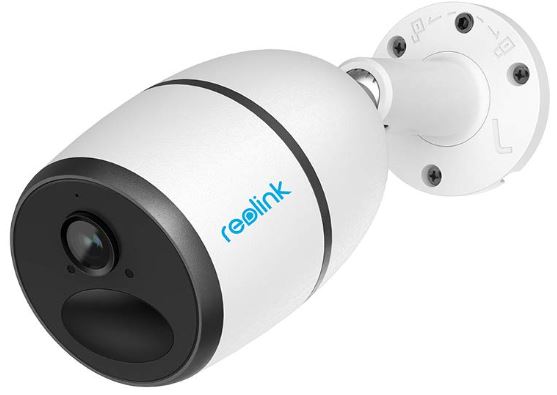 Reolink Go
The Reolink Go is a standalone security camera that requires no hub system and no WiFi. Indeed, it's not even compatible with WiFi. Instead, the Go connects to the internet on a 3G or 4G LTE network, so you'll have access to your camera's feed any time you've got a cell phone signal. The camera does not come with a SIM card, which means you'll have to get your own. On the other hand, it means you can choose your own cellular network instead of being tied into the manufacturer's network of choice. Already have an AT&T phone? Add the Go to your plan. Already using T-Mobile? Add another device. It's very convenient.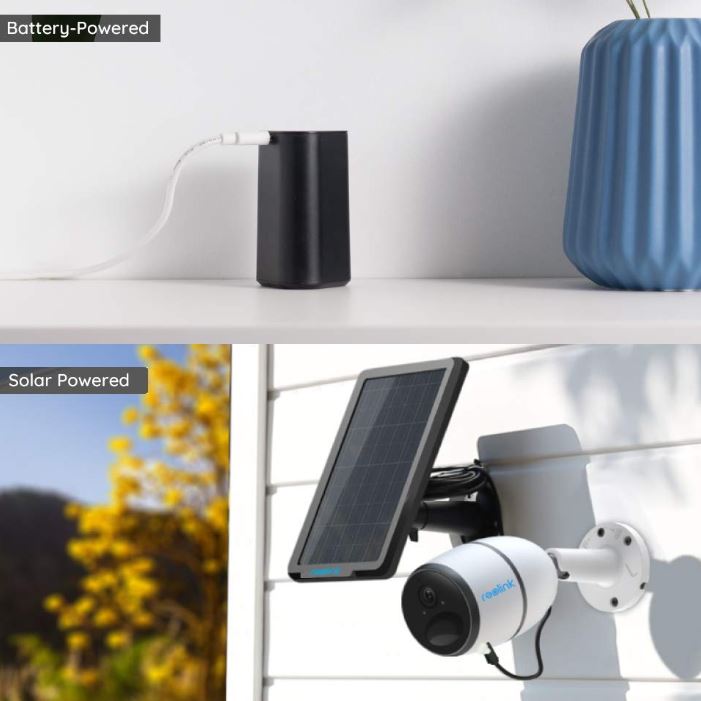 The camera itself is constructed from white aluminum, with a black face that surrounds the lens, the microphones, and the infrared LEDs. It's generally discreet, but there's a small LED on the front that indicates when it's active. This is not going to attract any attention by day, but it's clearly visible in the dark. That said, a visible camera can serve as a deterrent. You might not catch any burglars, but scaring them away before anything gets stolen is arguably even more effective. The Go is weatherproof, so you can mount it either inside or outside of your RV or camper.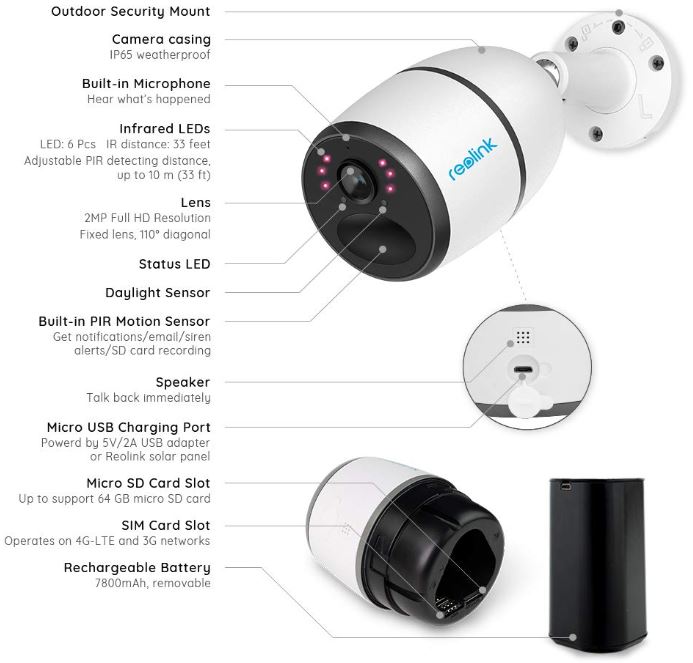 Mounting is relatively simple, with a screw-on bracket that features a quick release for the camera. This quick release is essential if you're planning on using the Reolink Go right out of the box. It utilizes a 7,800mAh battery that will last for several weeks, but you'll need to take it down and hook it up to a Micro USB cable to recharge. Alternatively, you can run a longer cable into a USB outlet if your camper is equipped with one. And if you want an even more sustainable option, the Go is compatible with Reolink's solar panel power supply.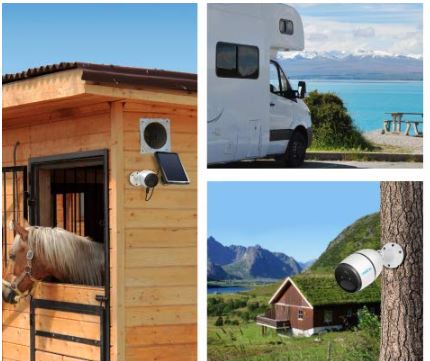 Video quality is full 1080p, with a 110-degree field of view that's on the narrow side, but provides excellent focus and clarity. And the night vision is excellent. The Go utilizes the Starlight CMOS image sensor, which relies on infrared LEDs to illuminate the area while remaining invisible to human eyes. You'll get clear, crisp night vision images from a distance of 33 feet, which is more than enough for most RV security applications. Two-way audio is also available through Reolink's smartphone app. This is useful for chatting with friends and family, as well as for scaring off burglars. Few things will scare off a would-be thief faster than somebody yelling at them to get out, even over a speaker.
Provided you've installed the Reolink iOS or Android app, you'll get instant push alerts when the Go's motion sensor detects activity. Simply dismiss the alert, or open it and receive a live video feed. You can also take advantage of Reolink's cloud storage, which is very competitively priced. Or, if you prefer, you can save your recordings on a SIM card with up to 64GB of capacity.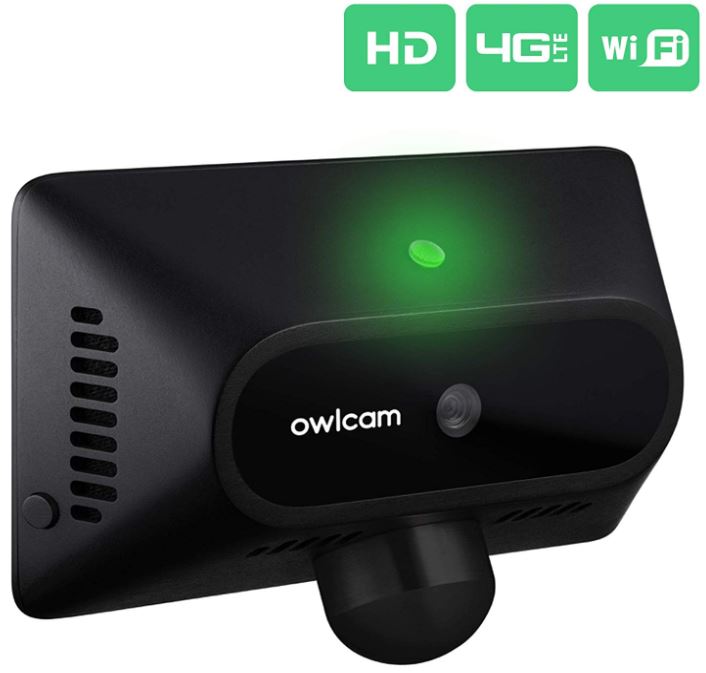 OwlCam
Unlike the last two options we looked at, the Owlcam is designed more like a dash cam and less like a home security system. It's a single, charcoal-colored ABS plastic unit, with built-in cameras that face both forwards and backwards. If the cockpit of your RV has a clear field of view to the rest of the interior, the OwlCam will be very effective at capturing any activity that happens inside the vehicle.
The mount combines an arm that's inserted into the crevice where your windshield meets the dash, along with a small suction cup for stability. There are three different crevice arms available with different heights, so you should be able to position it somewhere that's comfortable for you. Take your time when you're positioning the dashcam. Since it sits at the bottom of your windshield, it can easily obscure your view, so think about visibility while you're mounting the camera.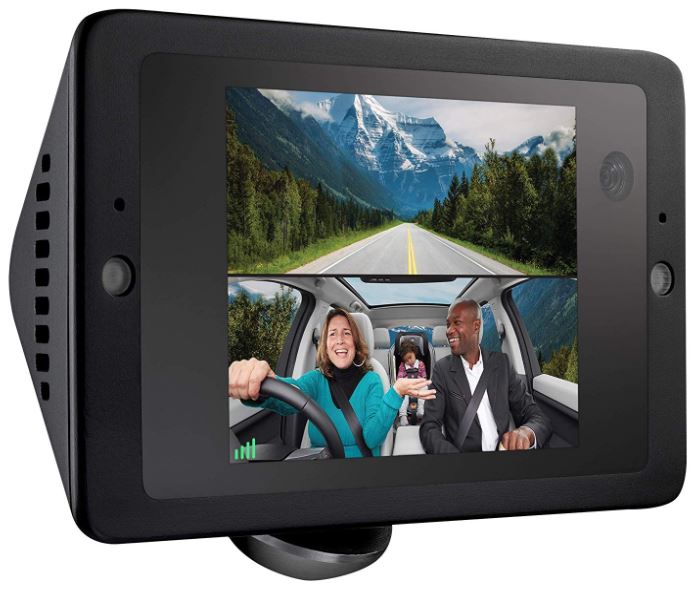 The OwlCam utilizes a 3G/4G LTE connection, and requires a micro SIM card to function properly. It can connect via any network that utilizes LTE technology, which in the US means every major service provider except Verizon. It also requires an annual subscription to OwlCam's web portal. The first year of service is included in the purchase price, but after that you'll need to pay the subscription or you'll only be able to access your recordings by plugging the camera into your computer via USB. This might be a deal breaker for some folks, but if you're willing to pay top-dollar for a top-tier app and connectivity, you'll get more than your money's worth.
For power, the OwlCam plugs directly into your OBD II port. This makes it easy to wire, since you won't have to fuss around with running wires to the fuse box. However, if you've got an old RV or camper — mid 1990s or earlier — you won't have an OBD II port, since they hadn't been invented yet. A quick check under the steering column should clear things up if you're not certain.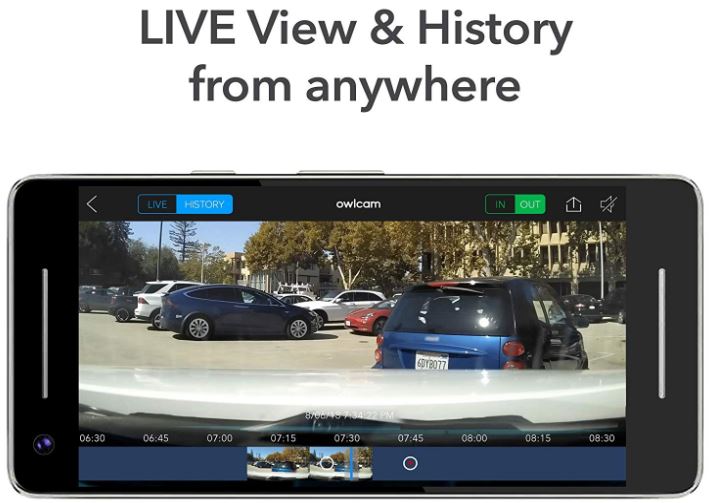 One thing we liked about the OwlCam was the integrated GPS. While there's no theft-prevention benefit here, there's a huge benefit when you're actually driving your RV from point A to point B. If you get into an accident, the video will be geotagged with your location, which can help with any hit and run insurance claims. The OwlCam can also help you out after a crash. When it senses an impact, an OwlCam agent will call you directly through the unit, and will call 911 for you if necessary.
On-board memory is quite good, with enough capacity to store 12 hours of continuous video from both cameras. However, there's no SD card slot, so you'll have to physically plug your camera into a computer to access video in the absence of an app subscription. The app itself is available on both iOS and Android, and pairing is very easy. Each OwlCam has a unique QR code, and scanning that code in the app will instantly pair your phone with the camera.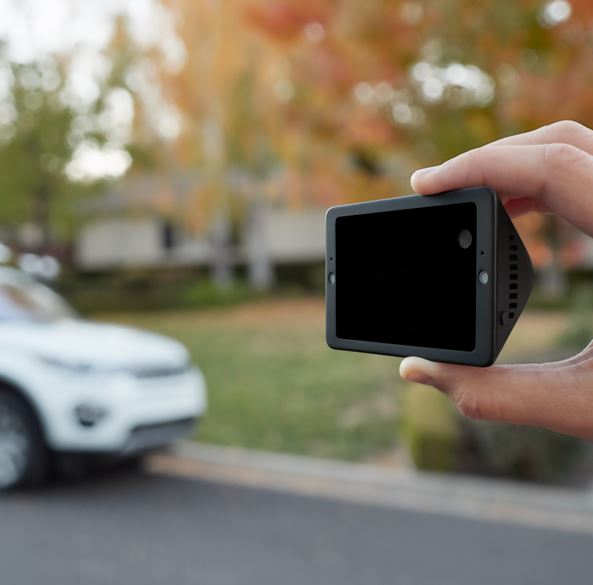 Before we finish, let's talk for a second about video quality. The front camera records in 1440p, better than your standard 1080p. And while the rear camera only records in 720p, that should be more than enough detail to capture any activity on the interior of your RV or camper. The field of view on both cameras is 120 degrees, somewhat narrower than average, but overall a wide enough angle to capture anything that happens inside your RV or directly in front of it. There's also two-way audio on the camera, so you can catch a burglar in the act and ask them "Do you feel lucky, punk?"
Final Verdict
So, which of these security cameras is best for your RV or camper? You could make a good case for each of them. And, depending on your personal needs, any one of them might be your best choice.
But if you're looking for one security camera that can safely be considered the "best", the eufyCam 2C is tough to beat. The 365-day battery life is impressive, and the camera itself is well-engineered. Even better, you can add cameras to your kit as needed. If you want separate cameras for the bedroom, kitchen, and exterior, the eufyCam gives you the flexibility to do just that.
If you don't want to be reliant on a WiFi signal, it's probably best to select a 4G camera such as the Reolink Go or Owlcam. While both seem to work quite similar, we'd probably go with the Owlcam over the Reolink. We say this because it's more-purposely built with features that excel for RV living. In the form of a dash cam, but loaded with features that go above and beyond for RV/camper life.
Note: At no extra cost to you, we may earn a commission for purchases using our links. Learn more.