How can a doorbell protect you home? Smart video doorbells offer new and exciting solutions to the age-old challenge of keeping it safe from crime.
At one time, you could scare predators away just by pasting a security system sticker on your front door. However, as many homeowners realized, it didn't prevent your home from being ransacked while you are away, and didn't add much peace of mind.
Of course, this realization occurs after the fact. While an alarm system and smart, secure locks are a great start, you can make them work together for much greater protection. You'll also find life more comfortable. Rather than staying at home to answer the door – or even taking the time to write a note – you're free to move without restriction.
A WiFi doorbell could be the remedy you're looking for. Some of these products go beyond the basic qualities of a security device, making it a beautiful fixture for your home. Each one will provide a stress-free way to always be aware of the security of your property. Even greeting unexpected visits from friends, family and delivery services will become less of a chore.
It's much easier too, when you have access to the following benefits:
An easy-to-install video streaming doorbell.
Motion sensors that tell you when someone's at your doorstep.
A conference speaker to communicate with visitors while you're away.
Unlimited access from your smart phone, tablet or PC.
Some provide better performance than others. In terms of home security, a quality WiFi doorbell is what you need, whether you're looking for extra features and durability, or you'd like to save a little bit of money. The specific video doorbells reviewed here provide a good range of options. Let's discuss their merits, and see just how valuable they are, depending on your interests.
Ring Video Doorbell Pro
This is a sleek yet powerful tool. The main benefits of its hardware, and linking to your smart home security devices, is added safety and comfort. The Ring Video Doorbell Pro takes a very basic approach, and delivers maximum value in these areas. There are advanced features as well. We'll cover the basic qualities, and then go into why this is such a spectacular device, and why it's worth the extra expense.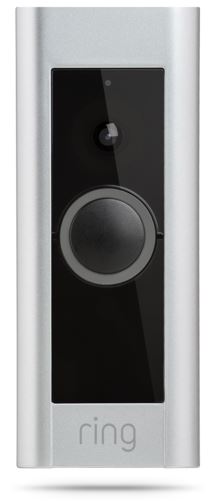 Let's begin with the motion detection system. The original Ring Doorbell has a multi-zone system that allows it to respond differently, based on where a person is on your property. The Ring Video Doorbell Pro goes a step beyond, with a lot of precise customization options.
It's really easy to use. Each home is designed differently, and you'll want different settings based on the time of day, and where you currently are. You can create your own simple safety plan. For break-ins, you can quickly map out the path up to your front door, and receive immediate alerts for any motion detected. This way, you aren't bothered by your neighbor walking their dog down the street, or passing cars.
It allows for greater security. The advanced infrared LED's pick up any motion around your home, even in pitch black darkness, as well.The smart engineering is an excellent advanced feature. The basic functions give you access to video and audio while you're away.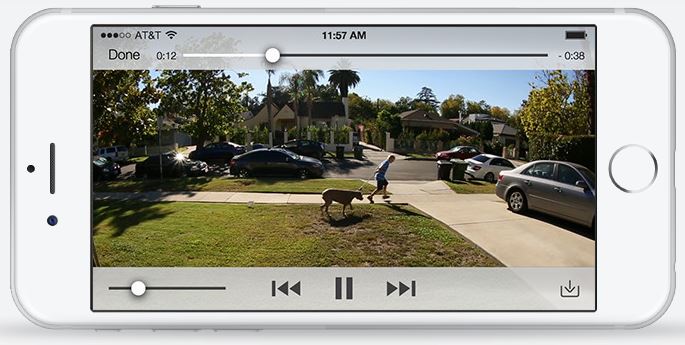 With the Ring Video Doorbell Pro, you can also record any particular events at any time you choose, and store them on Cloud. There's six months of video recording available to you at any time. You can even share these videos with neighbors and loved ones. It could also lead to the solution of a crime. You'll have ultimate peace of mind. Even if something occurs while you're away, you can easily check your recorded videos and see exactly what happened.
The HD camera leaves little to be desired. You'll be able to view your visitors' faces and the lay of your property in stunning 1080p, so you don't miss a single detail.
There's also a microphone and speaker system. If you're expecting a delivery, or would like to leave an unexpected visitor a message, it's as easy as picking up your smart phone and answering your door remotely.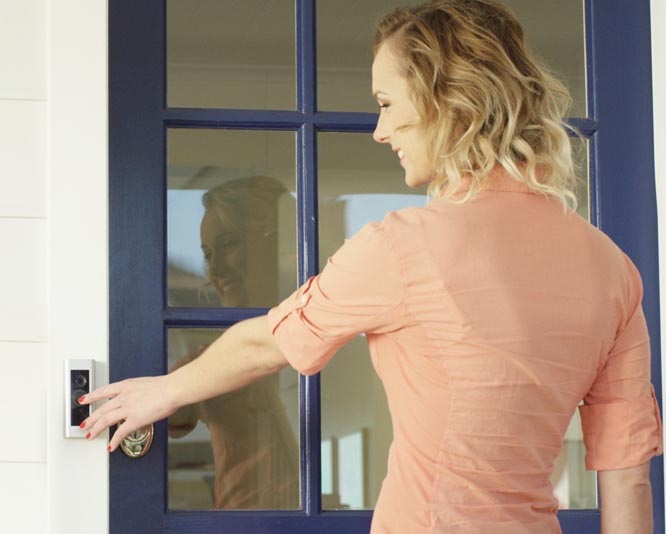 Everything is accessible through your smart phone. At a moment's notice, this video doorbell picks up any motion on your property, and gives you the appropriate alerts. You can set these however you choose. If you're not at home, and would like to view and listen to what's going on, you just press a button, and you see video. You'll also be able to hear any sounds.
The look is slim and visually pleasing. It's a welcome addition to your home décor, with your choice of four different colors of faceplates. It's a nice, high-quality WiFi doorbell. You pay relatively little for extra features, and they cover a lot of areas, including safety, performance, comfort and appearance.
Ring Wi-Fi Enabled Video Doorbell
The original Ring Wi-Fi Enabled Video Doorbell is a slightly less expensive version of the Ring WiFi Doorbell Pro. While it misses a few of the convenience features, it makes no compromises and saves you a few extra dollars. The hardware is much the same. As detailed below, you still have access to all of the core features in performance, security and appearance. However, there are advanced features it doesn't have, as mentioned in the Pro version review.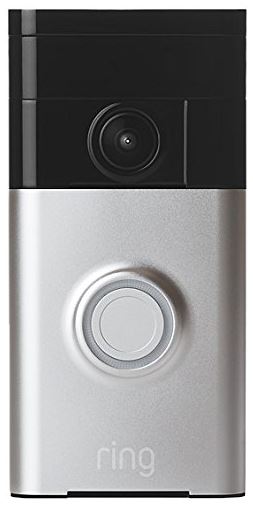 It has eyes and ears on your home. Using multiple zones, it will sense motion anywhere on your property with clear access to vision. You'll receive a ring chime when someone's at your door. There's an extension hardware that you can plug into a power outlet anywhere in your home, in case your phone isn't on you.
It'll also send mobile alerts when there's motion on your property. Based on your settings, you will have immediate access to remote viewing features. You will be aware of what's going on, even when you're away.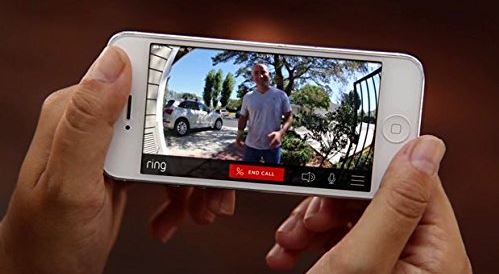 There is some helpful technology built into it. First, the High Definition camera will automatically click on, including night vision capabilities.
Next, you have a microphone and speaker system included. This way, you can speak with people as they arrive, and scare off potential intruders. Awareness and the ability to be home, even when you're not, has a major impact on the safety of your property.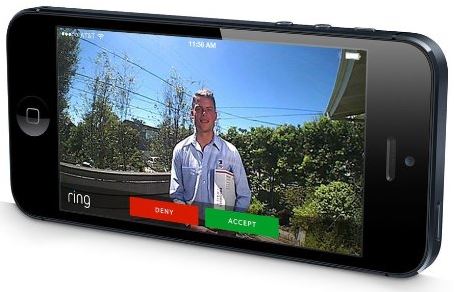 The Ring Video Doorbell is easy to use. Connecting it with your smart devices or computers takes very little time. The proprietary app developed for this product is intuitively designed to give you quick access to all of these features.
Installation is simple. The only connection required is to WiFi, and using the supplementary kit for attaching it to your house. It's reported to take only minutes.
You also have your choice of appearance. It looks like a regular doorbell with a little bit of technological sophistication, and looks pleasing to the eye. There are four different metallic colors, depending on your taste, as well.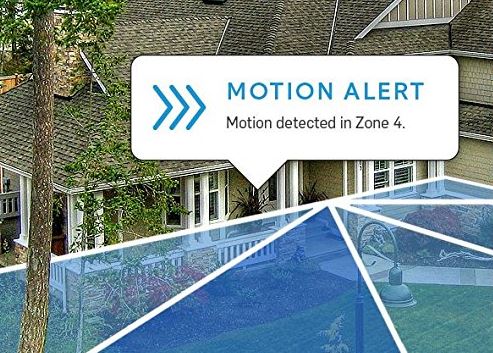 The advanced features not included here are really meant for serious home monitoring. The Ring Video Doorbell is still a powerful device, which provides instant notification and access, with tremendous ease of use.
Zmodo Greet – Smart WiFi Video Doorbell
The Zmodo Greet is totally different from the products we've reviewed so far. Zmodo has trimmed some features, making it a more economic choice, while still providing the same safety and durability. In some ways it has greater performance and comfort, but overall is a simplified quality video doorbell. We'll go into detail shortly, but it's enough to know that you get a lot of value for a considerably lower price.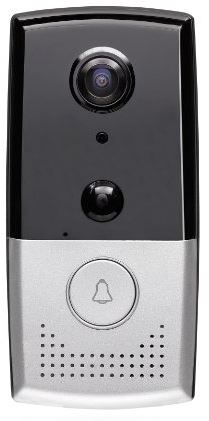 In terms of safety, the Zmodo Greet has effective motion detection capabilities. It can discern moving objects, and tells you when someone's on your property. You'll receive instant notifications. The moment it detects any movement, you can open up a live video and audio feed to take appropriate action. There are a lot of benefits to this.
An intruder is less likely to break in if somebody's home. You will be able to speak directly to them remotely and keep them at bay. This is a major indicator that they should stay away, and also a tool to empower you with total awareness.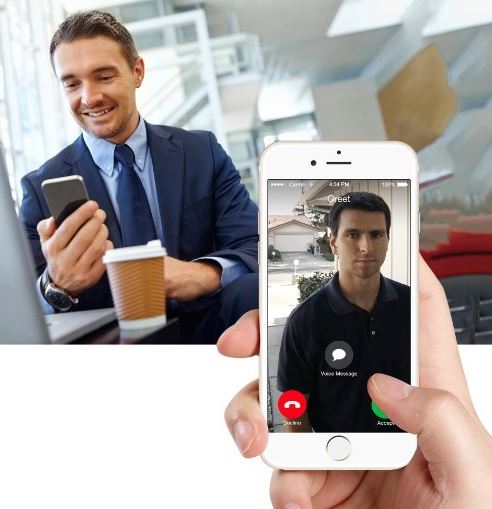 The doorbell button is an excellent feature. When somebody reaches your door and presses the doorbell, you'll receive a call request with different options for your convenience. Respond as you please. You can simply ignore the call, if there's no reason to respond, or automatically play a pre-recorded message for friends and neighbors. You can also set greet to play this message if you miss the call.
The option to monitor events in detail is always available. You can even tilt and move the camera to get a better view, based on the placement of your video doorbell, and the design of your home. Your 720p HD is a very nice feature for this affordable smart device.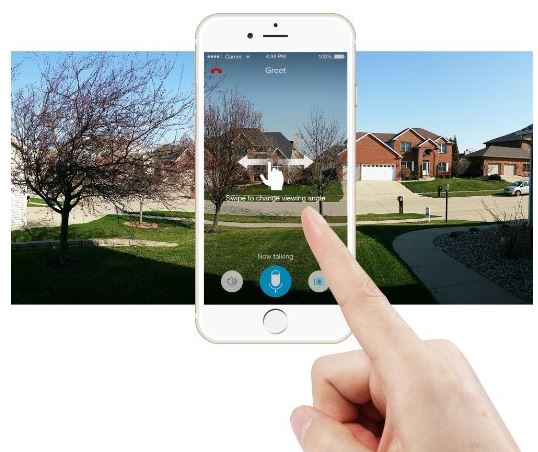 It sees in the dark as well. Night vision is a basic component for a home security device like this, and you can rest assured that Zmodo hasn't cut any corners with their infrared LEDs.
Them Zmodo Greet is designed with durability in mind. You know you're getting your money's worth when it's guaranteed to work, no matter the humidity, temperature, or other weather conditions. It's easy to use. Like most professional apps, the smart tools provided to you take almost no knowledge to install. You can access all features very simply on your smart phone or tablet.
You can also give access to friends and family members. This means that if something happens and you're not available to respond, somebody you trust will be notified. They will have access to any notifications and calls from your Zmodo Greet.
The Zmodo Greet video doorbell is certainly not a mega-powered unit. However, it works day and night. You don't need crystal clear video streaming to keep your home safe, yet its camera does perform quite well. These minor touches make it an economic, quality product.
Which WiFi Video Doorbell Should You Go With?
The Ring Video Doorbell Pro, is a superior choice. It does cost nearly twice as much as the Zmodo Greet, and contains many of the same features as the original Ring WiFi Enabled Video Doorbell, but it makes up for it with its amazing performance with fully customizable zones and full 1080p HD resolution.
You can also customize it to fit your needs. If you want basic alerts when someone walks to your door, and phone calls when they venture onto other areas of your property, you can do that. Some people don't want all of that. You may be interested in the same ease of use, appearance and compatibility features with your other smart security devices, at a lower price, the basic version is a great option.
You may not be interested in any frills. It's just great to know that you will be notified of intruders, and be able to leave messages and speak with visitors when away from home.
The extra features of the Zmodo Greet, make it an excellent choice at such a low price, as well. It has sophisticated motion sensors, a high definition camera and mobile access, which certainly make it a quality product.
Each of these provide excellent safety, with less stress. The major benefit you'll have is instantly monitoring what's happening around your home. Sharing recordings and access to response features with friends, family and authorities, makes them a serious advancement in home safety technology.
With either one you're given the freedom to remotely view, hear and speak. You won't even have to wonder if there could be a security breach, because you'll be conveniently notified automatically, as anything happens.