Touted as the fasted, most powerful Xbox game console ever created, the Xbox Series X is an incredible piece of hardware. Capable of true 4K gaming and up to 120 frames per second, this industry-leading console has a lot going for it. Not to mention; it looks amazing. The sleek, minimalist, matte black appearance screams high-quality. Pair this with an impressive game library and you've got yourself a world class, albeit very expensive gaming experience.
Needless to say, the Xbox Series X is still incredibly hard to come by. With console-only prices starting at $500 and going up from there, you're considered lucky to play one, let alone own one. That is, if you can even find one for sale. Retail inventory is at an all-time low and eBay prices are $800+. That said, if you own one, you'll want to take all the precautions to ensure it's safe and secure, especially while traveling. Simply put, we all see the necessity to invest in a protective travel case for the Xbox Series X.
Luckily, there are several great options for those looking to invest in a travel case for their XSX. However, not all are created equal. Today we're going to uncover, outline and recommend our top picks that offer the best protection, quality and features. Let's get started!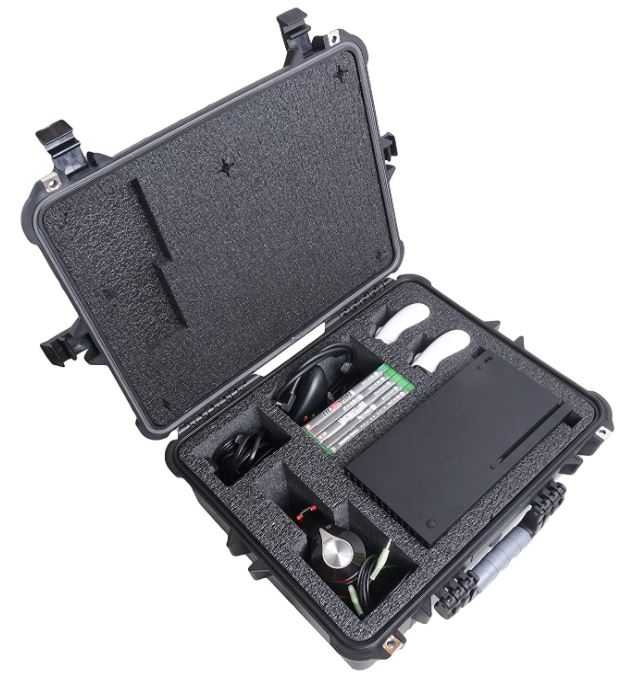 Case Club Pre-Cut Waterproof Hard Case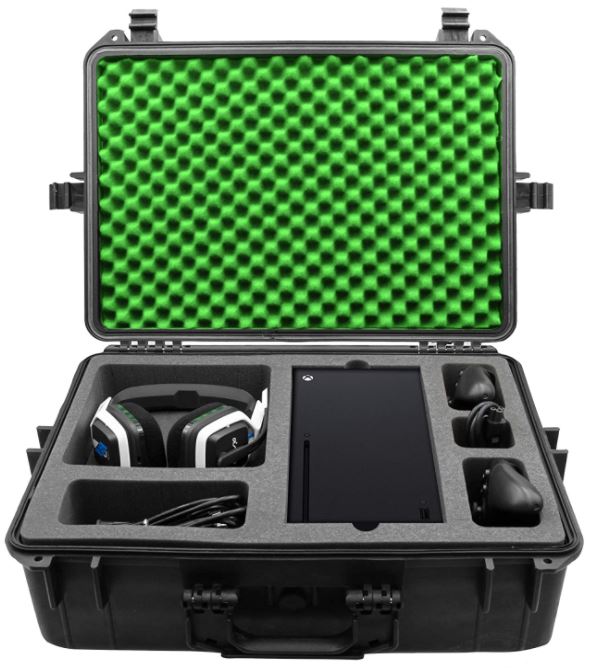 CASEMATIX Hard Shell Travel Case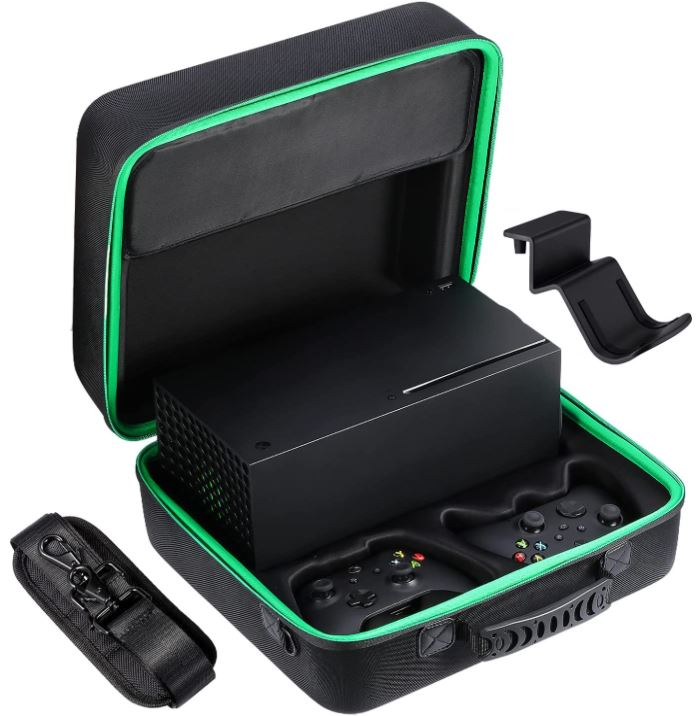 Zadii Hard Carrying Case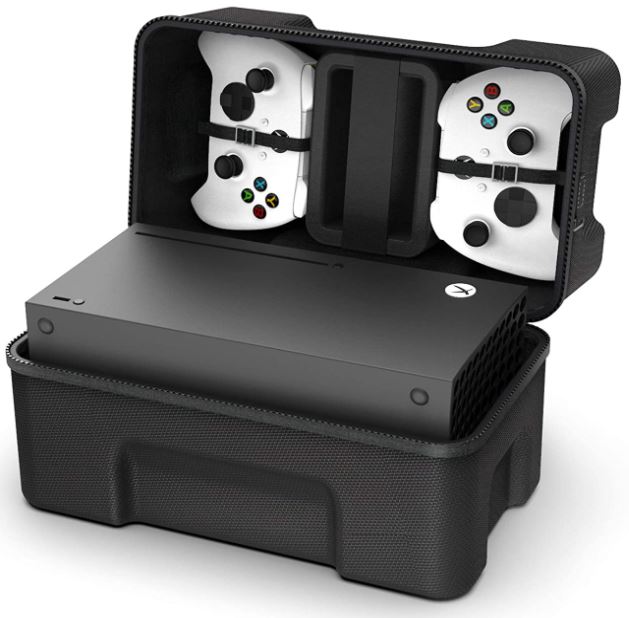 SHBC Hard Carrying Case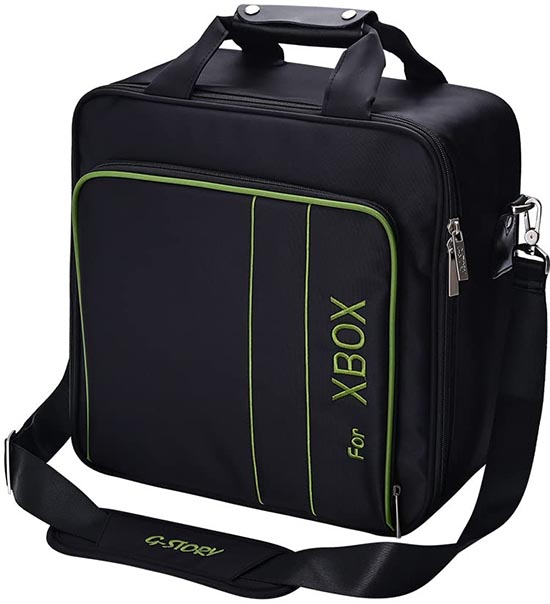 G-STORY Case Storage Bag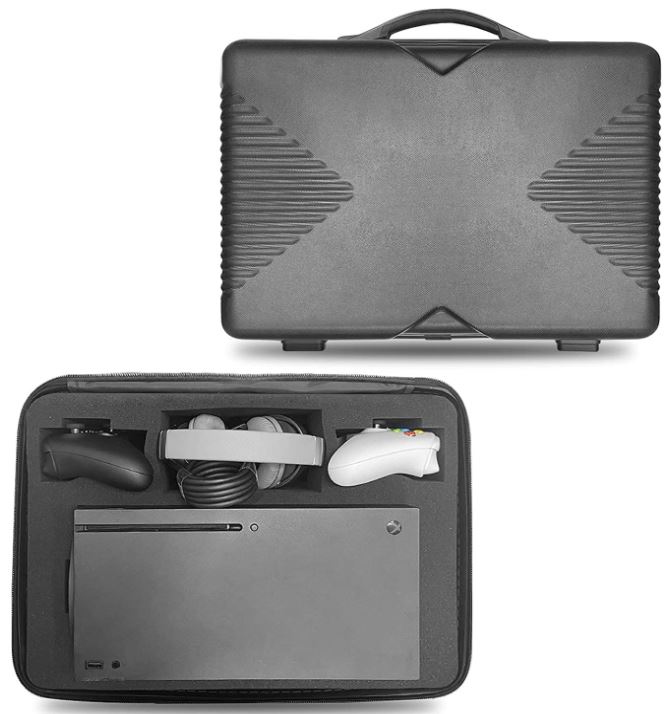 ALIENERGY Carrying Case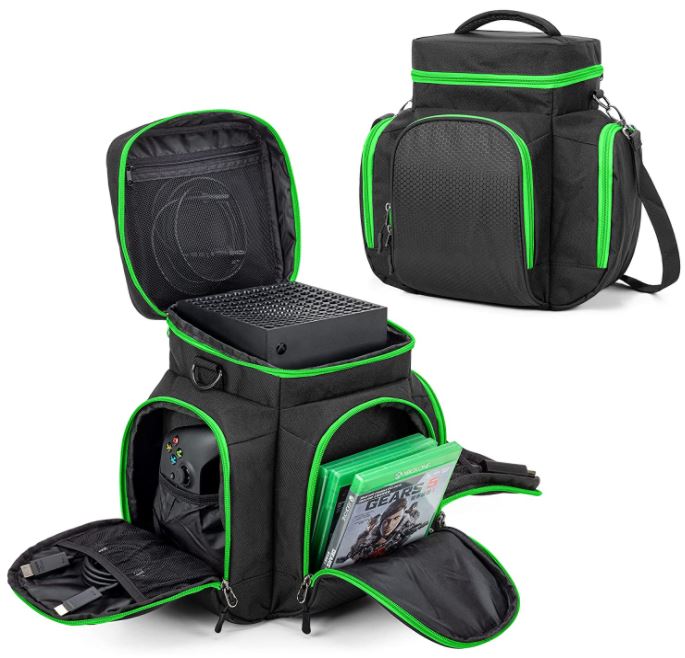 Trunab Console Carrying Case
Final Thoughts
As you can see, there are several excellent options for Xbox Series X owners who need a travel case. Whether you're traveling on an airplane or simply going over to a friend's house, each one of these carrying cases has a lot to offer. Let's quickly re-cap to see what we discovered.
We started off by checking out the Case Club Waterproof Hard Case. This is an industrial-grade travel case that's ideal for XSX owners who want the absolute best protection. It's incredibly burly, fully waterproof and heavy duty. We love that it's reinforced throughout with stainless steel hardware. Unfortunately, it's quite bulky, heavy and a bit on the expensive side.
In many regards, the Case Club is quite similar to the CASEMATIX Hard Shell Travel Case, which we looked into next. The CASEMATIX has the same amount of water-resistance, and is arguably just as heavy duty with some of the same features. However, it's even more expensive, and doesn't have the same stainless steel hardware like the Case Club.
Next, we examined the Zadii Hard Carrying Case. This is a semi-hard enclosure that's much lighter and more compact than the previous two options, but not quite are burly. It's water-resistant, but not fully sealed so it can't be considered waterproof. However, it does provide a nice amount of impact resistance, given the lightweight nature of the design. Best of all, it's much more affordable at nearly half the price of the first two options we discussed.
Moving on, we looked into the SHBC Hard Carrying Case. Measuring only slightly larger than the XSX console itself, it's clearly the most compact travel case available. It carries a nice, simple design with a sleek appearance. We're big fans of the unique convex-shaped corners, making each corner highly impact resistant.
The next case on our list was the G-STORY Case Storage Bag. Although it's really a soft-shell bag rather than a hard case, we feel it still provides a great solution. Comprised of heavy-duty nylon fabric that's both water resistant and highly breathable, it has much more available space than some of the rigid options we previously outlined. It's also very affordable; nearly three times as cheap as the CASEMATIX.
If you're specifically looking for a fun style, we recommend the ALIENERGY Carrying Case. Take one glance and it may seem familiar; this case looks exactly like an original Xbox console. Cool! As a semi-hard case, it's equipped with more interior foam than most others. Ultimately, this means more impact resistance and a precise fit for your console, controllers and accessories. It's definitely one of our favorite choices.
Last but certainly not least is the Trunab Console Carrying Case. This is a travel-specific bag that has more compartments, pouches and pockets than you may even use. It boasts a cube-like shape with zipper enclosures all around it. Needless to say, there's plenty of storage and ample padding throughout. Overall, it seems well made and generously thought-out. In addition, it's also one of the most affordable options!