Three years ago, the AC200P was released as a complete power solution for off-grid living and emergency backup. Since then, it's kept its demand as one of the most sought-after, best-value power station for both indoor and outdoor living.
Originally launched back in 2020, the BLUETTI AC200P stepped into the market as an all-in-one power station with a wealth of impressive features. With a 2,000W inverter, a 2,000Wh LiFePO4 battery, 17 versatile outlets and 7 different charging methods, it meets the needs of many users.
What makes the BLUETTI AC200P stand out among the competition?
As stated, the BLUETTI AC200P has always been a popular choice among off-grid dwellers, weekend warriors and homeowners alike. Let's discuss some of the core features of the AC200P that bolster its consistent popularity.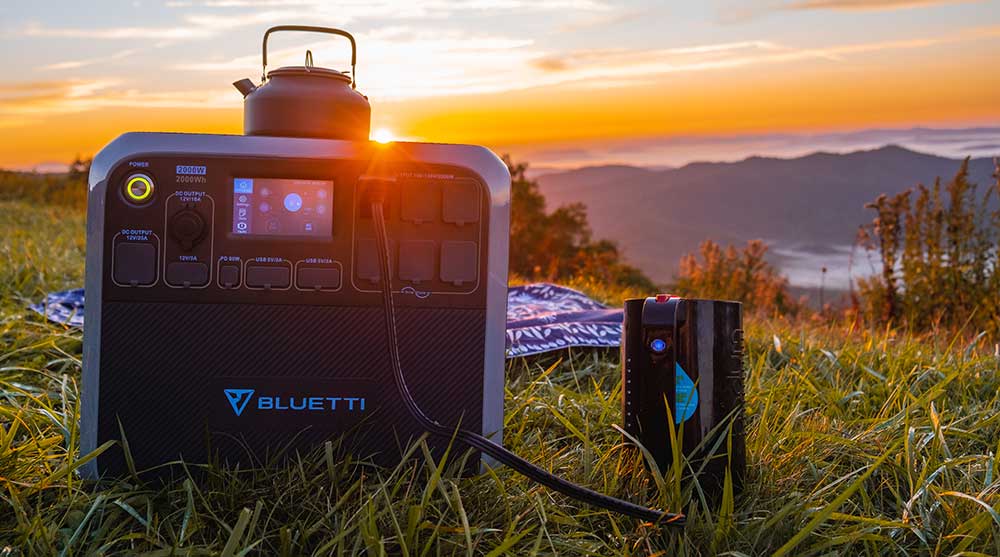 Excellent Mobile Power
Built with a 2,000W output rating (4,800W surge), the AC200P provides the ideal combination of capability and mobile prowess. Designed to provide power for a large variety of outdoor activities such as tent camping, vanlife, RV living and boating, users can stay connected and enjoy the outdoors without fretting about losing power.
During unexpected blackouts and power outages, the AC200P stands out as a reliable life saver. Not only can it provide power for recreation, it has the ability to reliably power anything critical. Including but not limited to medical devices, security equipment, refrigerators, lighting, it offers peace of mind when needed most.
Incredibly Durable LiFePO4 Battery Cells
Even three years after its original release, the AC200P utilizes the latest battery technology with its internal LiFePO4 cells. Offering many benefits among traditional lead-acid or lithium-ion varieties, it can handle over 3,500 charge/discharge cycles.
This is a huge upgrade compared to the standard competition NCM models that usually only last 800 to 1,000 cycles. Best of all, LiFePO4 power stations require no heavy metals such as cobalt, nickel and manganese. Ultimately, this means for a more eco-friendly alternative to standard battery technology.
Fully Expandable Capacity
Internally, each AC200P power station boasts a 2,000Wh capacity. However, users can opt to add more capacity by pairing it with additional BLUETTI batteries. Specificially, the B230 or B300 expansion battery packs have the ability to increase the total capacity to 4,048Wh and 5,072Wh, respectively. This feature is particularly useful for those who plan on extended travel during lengthier trips, glamping, overlanding or lengthy power outages with seemingly no end in sight.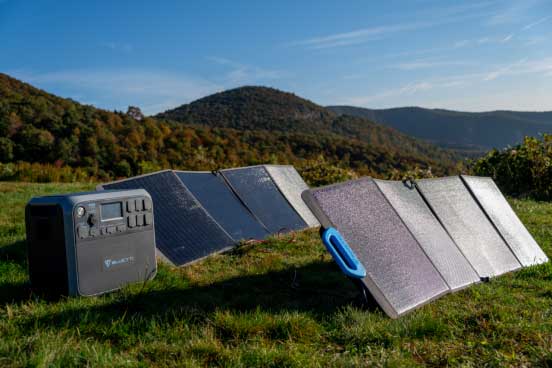 Extremely Fast Solar and AC Charging
To replenish the internal cells, the AC200P offers a variety of charging options. These include solar panels, AC wall outlets, lead-acid batteries and even 12V car charging, or a combination of any two. Utilizing the proprietary yet affordable T500 adapters, the AC200P has the ability to support 1,200W dual AC+solar input or 1000W dual AC input.
In addition, users may opt to use the BLUETTI PV200 or PV350 foldable solar panels to acquire up to 700W of solar input while enjoying the great outdoors. For those who would like to add an additional 500W of solar input, it supports the D050S charging enhancer for a total solar charging input up to 1200W. Clearly, this is more than enough solar power to replenish the power station in a variety of unique scenarios.
Incredibly Cost-Effective
The BLUETTI AC200P sets itself apart by offering the most budget-friendly price of its caliber. Priced at just $1299, when compared to other-brand power stations that provide around 2,000Wh of capacity, it's $300 to $800 less expensive, even to well-known brands that are unable to provide the same kind of longevity.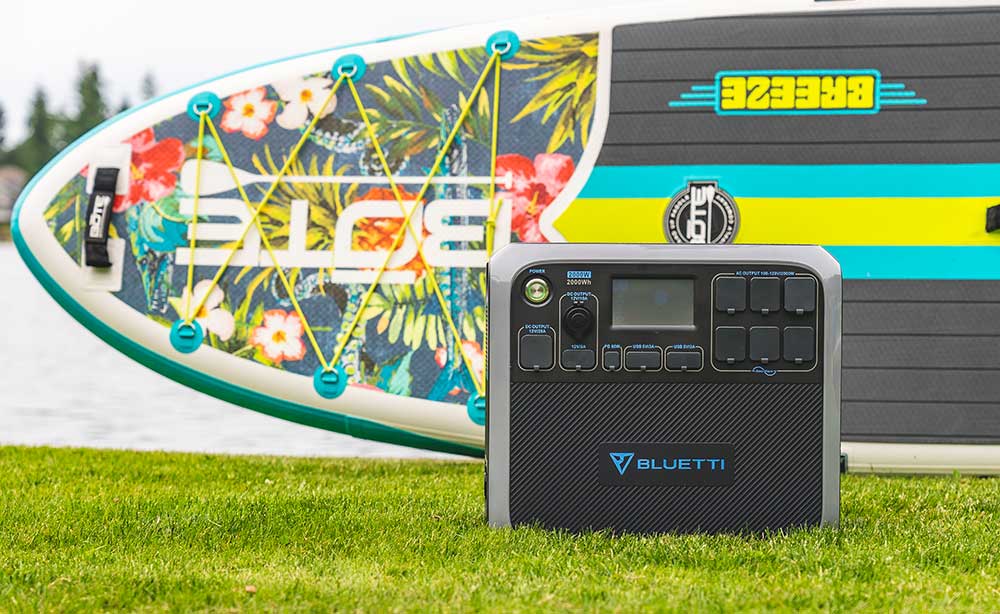 Special Discounts for Complete Solar Generator Kits
The AC200P is one of BLUETTI's flagship models, offering affordability and mobile power access with solar energy. The company offers a wide arrangement of kits or packages to serve as a full-on solar generator, whether you need it for off-grid living or emergency power backup.
Not to mention, three PV200 solar panels can charge-up the AC200P in as little as 6 hours in ideal, full-sun conditions. Moreover, there's a PV120 that produces 360W of solar power at its peak ability.
About BLUETTI
Since their inception over ten years ago, BLUETTI has showed a commitment to sustainability and green energy storage for both indoor and outdoor living. They aim to provide wonderful experiences for homes while simultaneously contributing to a sustainable future for mother Earth. To date, BLUETTI has a massive reach with customers in over 100 countries, gaining the trust of millions of users throughout the world.