As of April 6th, BLUETTI's Easter 2023 sale is now live. With it, you can expect steep discounts with noteworthy savings on some of their most popular home battery systems, portable power stations and solar panels. Needless to say, now is a great time to take advantage of these mark-downs that are now available.
Widely accepted as the first 100% modular BLUETTI product, the AC300 boasts a flexible capacity of up to 12,288Wh with the use of B300 expansion modules. When the AC300 is maxed out with multiple B300's, the power station will then offer up to 3,000W AC output with its pure sine wave inverter. Whether you're an avid RV traveler, an off-grid homesteader or simply someone looking to acquire reliable backup power, this combination packs the best features in a compact form-factor.
Best of all, with the current Easter Sale, anyone who purchases the AC300 + B300 will also enjoy a free folding trolley for transporting the units with ease. This is a $99 value that's complimentary for this holiday event. As an alternative, users also opt to get the PV350 solar panel for an additional $599 or a PV420 panel for $699.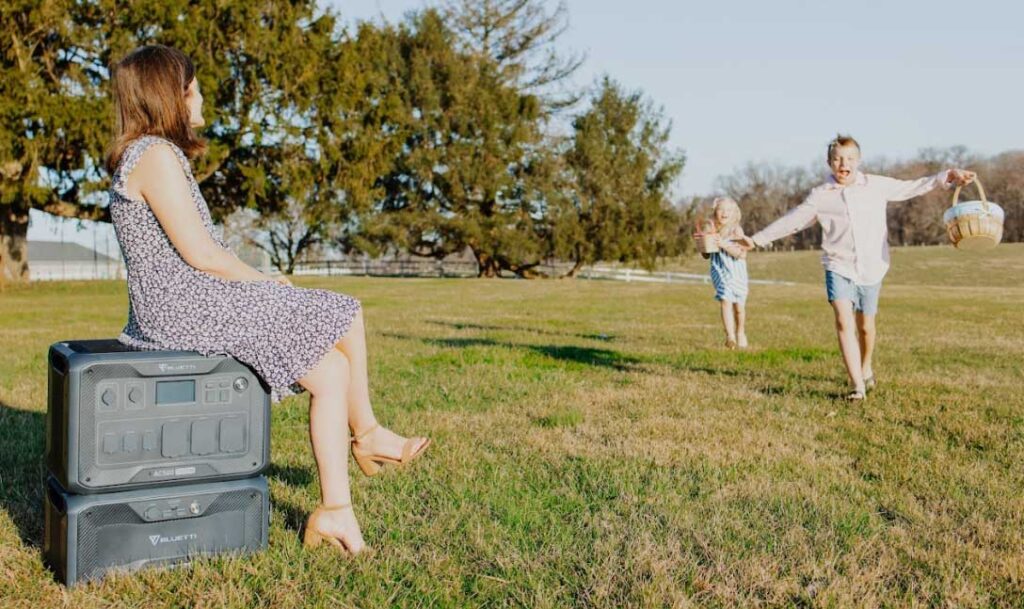 AC500 – The Versatile Solar System
BLUETTI's popular AC500 portable power station is another modular unit that was recently launched in 2022. With an expandable capacity from 3,072Wh to 18,432Wh, users can utilize the B300S battery packs to gain any amount of energy storage that they need. Being that these are LiFePO4 battery cells, you're assured a long-lasting and incredibly safe product. In fact, the AC500 features over 3,500 charge/discharge cycles before it reaches any sign of capacity degradation. Beyond that, an 80% capacity can still be expected for quite some time. That said, it charges incredibly fast, too. By utilizing both solar and AC re-charging, the AC500 can accept an input of up to 8,000W. The result makes re-charging from 0 to 80% capacity in just 60 minutes. Wow.
Whether you'd like to take it camping or simply use it to provide emergency backup power, the AC500 can even be used as a uninterruptible power supply. Important appliances like a refrigerator or CPAP machine can run all day and all night, regardless if the local power grid fails. For BLUETTI's Easter Sale, anyone who purchases the AC500 and B300S combo can add $399 to get a PV350 solar panel. Pretty sweet.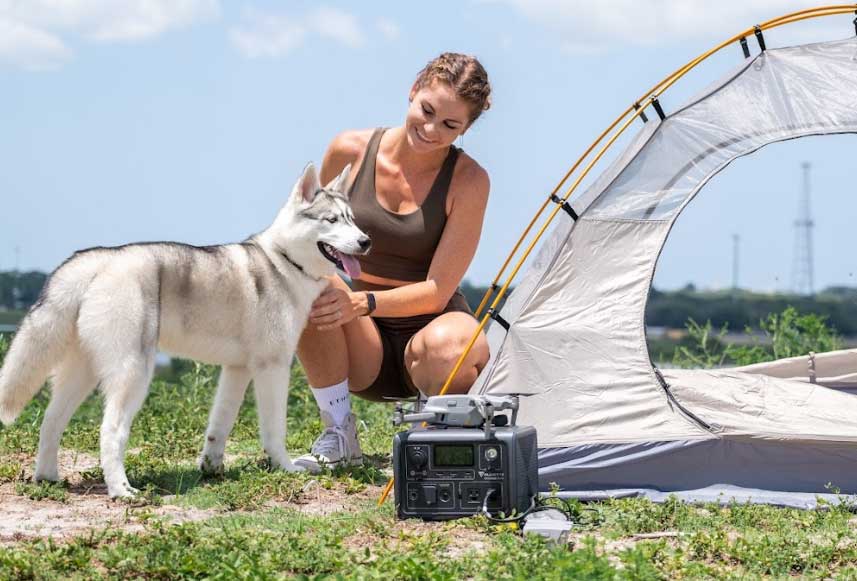 EB3A – Small Size, Extremely Capable
In terms of portability in conjunction with capability, there's no better offering from BLUETTI than their EB3A portable power station. Although it's designed mainly for entry-level users, it makes solar energy accessible to a wide audience, especially when used with their PV120 or PV200 solar panel. The EB3A boasts a generous 268Wh, up to 600W AC output and a wide assortment of ports, making it the perfect grab-and-go option for laptops, mini fridges, smartphones, tablets, projectors and other daily-used electronics. Right now, it's on sale for $209 with the coupon code: Eastereb3a.
Thankfully, the EB3A supports dual charging up to a 430W input when paired with one of their solar panels and the AC input. As a result, re-charging only takes 30 minutes to 80% and 45 minutes to 100%. While it may not be perfect for every need, the small size, built-in handle and versatility put it ahead of most competition.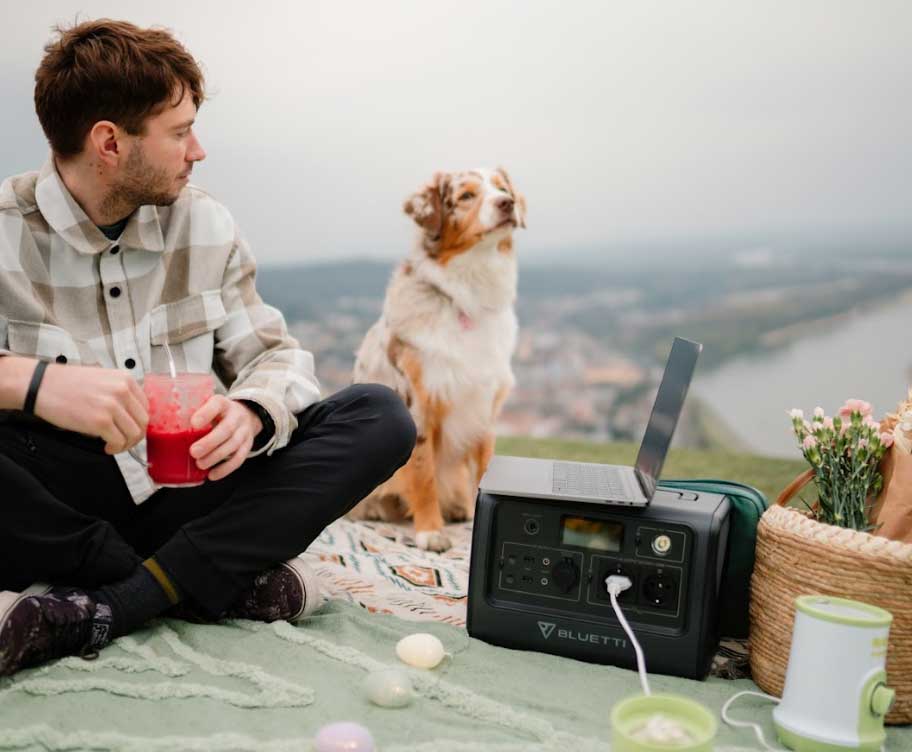 EB55 and EB70S – Reliable Mobile Power
If you need a step up from the EB3A, look no further than BLUETTI's EB55 and EB70S. These are some of the most recommended portable power stations in their lineup. Since their original release, the price has come down, making it the most affordable option in its size and class.
Boasting an impressive 700Wh and 800Wh capacity, respectively, the EB55 and EB70S have plenty of capacity for weekend camping trips or for a reliable source of energy when power outages occur. Often paired with any other BLUETTI's solar panels, they have the same quick re-charge capabilities as the aforementioned, with a capacity that's suitable for more-serious adventurers or preppers. Right now, during the Easter Sale, the EB70S can be acquired for $519 by using the coupon code: Eastereb70s.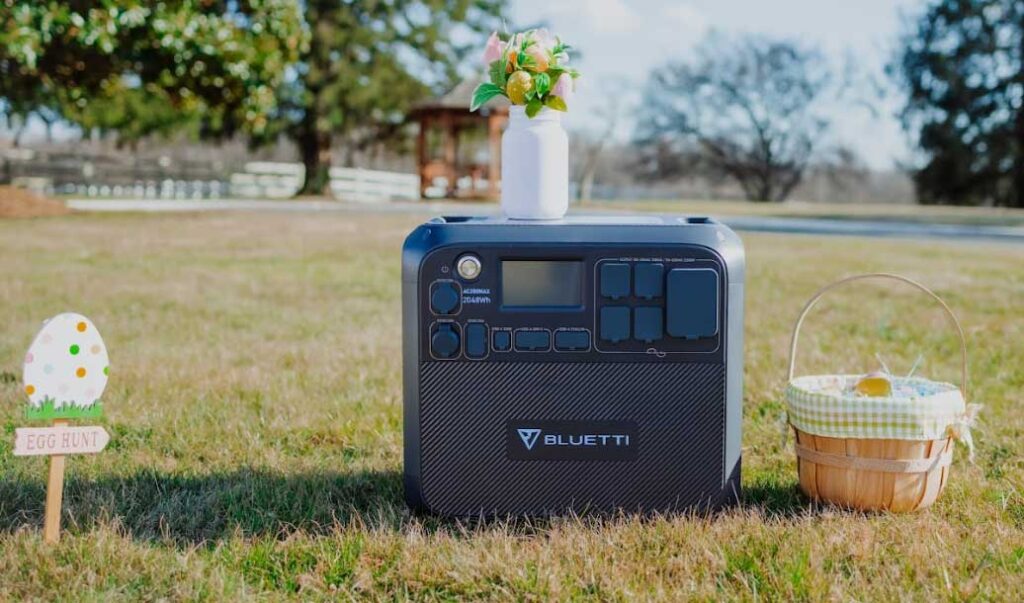 AC200MAX – Complete Off-Grid Power
As BLUETTI's most popular portable power station available, the AC200MAX is the best option for those who want the most capability and full compatibility with extra B230 battery packs. If more capacity is needed, simply pair it with one or multiple B230 modules to tailor your power system to the precise needs you may have.
Utilizing BLUETTI's mobile app, users can control their AC200MAX with ease, offering vast insights with real-time monitoring. It opens up the best features, all accessible from your fingertips, using the built-in WiFi or Bluetooth connection. For those who'd like to pick-up the AC200MAX during their Easter Sale, you'll have the option to add a PV200 solar panel for an $299, a PV350 solar panel for $599 or a PV420 solar panel for $699.
As BLUETTI's flagship model, the AC200P offers even more. With a 2000Wh capacity offering up to 2000W AC output, it's ideal for those who need large power capabilities, right out of the box. And if this isn't enough capacity, users can opt to add B230 or B300 expansion batteries to add more watt hours without any guesswork. Best of all, a P090D to XT90 cable is also included as a free bonus with any AC200P + B300 purchase.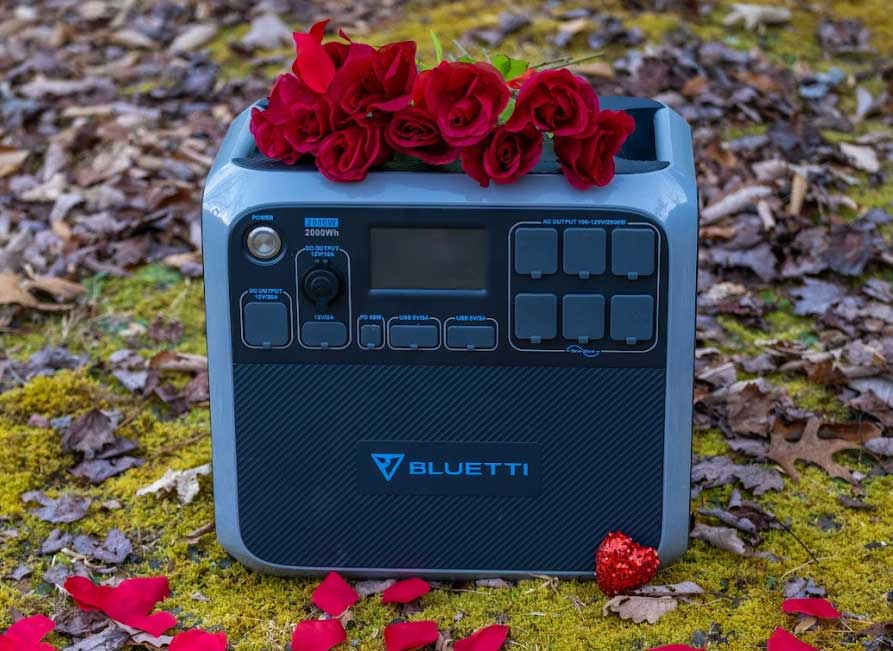 All of these portable power stations are excellent offerings from BLUETTI, but you'll need a way to replenish the internal capacity, especially if you're away from the grid. Therefore, opting for one of their solar panels is a smart idea. Choosing either the PV120, PC200, PV350 or PV420 panels will step-up your power system for complete and continuous off-grid use.
Unlike inferior competitors, BLUETTI's panels use monocrystalline solar cells for the highest amount of efficiency. On top of this, the panels are multi-layer coated in ETFE in order to promote higher efficiency, better light transmittance and a longer-lasting lifespan. In fact, they're rated for a 23.4% conversion rate, which is much higher than most in its class. Perfect for keeping out all day so you're powered through each night with ease. Thankfully, BLUETTI is also offering a 7% discount when two panels are purchased or a 10% discount when three panels are purchased.
About BLUETTI
BLUETTI is a brand that we've come to love here at NerdTechy. From their inception as a company, they've always made it their goal to provide green energy storage solutions that are eco-friendly. With a presence in over 70 countries around the world, they're well-known for providing reliable, cost-effective energy storage solutions for any needs; big or small. For more information, be sure to visit their website at https://www.bluettipower.com or visit them on any of the following social media channels:
Meet Derek, "TechGuru," a 34-year-old technology enthusiast with a deep passion for tech innovations. With extensive experience, he specializes in gaming hardware and software, and has expertise in gadgets, custom PCs, and audio.
Besides writing about tech and reviewing new products, Derek enjoys traveling, hiking, and photography. Committed to keeping up with the latest industry trends, he aims to guide readers in making informed tech decisions.