Several months ago, BLUETTI launched the EP900, making waves in the home energy storage and backup power industry. Since then, they've been working hard on releasing their next product – the EP800, expected to launch soon.
Although home battery backup systems have been growing in popularity, the reliance they may have on the grid and solar-power availability have brought some limitations. Off and on-grid solar systems with large battery banks have revolutionized the way homeowners store and utilize clean, green energy.
While providing ample emergency backup power in case of an unexpected emergency, these products aim to simplify and streamline the way we utilize backup energy. BLUETTI, a veteran in the energy storage industry, has announced yet another battery system – the EP800. Launching in September 2023, it's set to slightly differ from the EP900, which utilizes B500 battery packs. What exactly is it and how can we expect it to perform? Let's find out.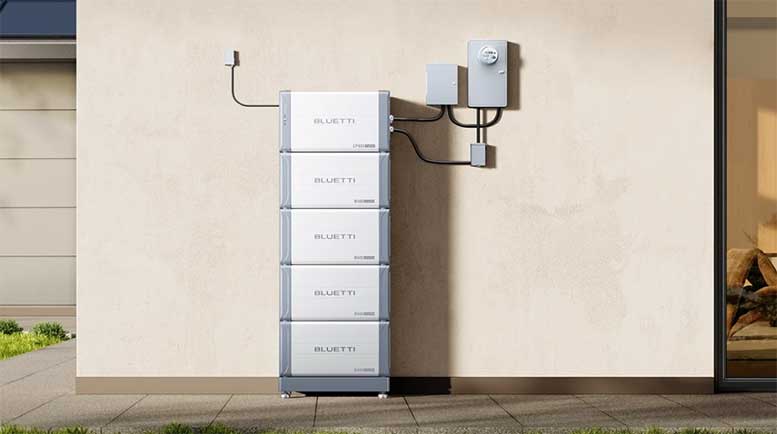 What is the BLUETTI EP800 and B500?
Known as an energy storage system (ESS), the BLUETTI EP800 and B500 is a 7,600W modular system that features support for a massive solar array with a 9,000W photovoltaic input. With scalability from 9,920Wh to 19,840Wh, it's designed to be a reliable solution for homes and businesses of all sizes. Just like the EP900, it's predecessor, the EP800 is set to be widely compatible with existing or future solar systems, making it an ideeal choice for those looking to save on their utility bills while simultaneously providing a solution to blackouts.
Other than the output specifications, the key difference between the EP800 and the EP900 is their ability to connect to the grid. That said, the EP900 supports a grid connection while the EP800 is solely and off-grid system.
Needless to say, installation with the EP900 can take weeks or months, depending on the paperwork, permits and homework required to configure it. The EP800 aims to boast simplicity by being a better solution for fully off-grid users. Only taking a few hours or a half day to setup and configure, the EP800 is a wonderful solution for those needing a complete battery system to pair with their off-grid solar array.
1. Varying Capacity from 9,920Wh to 19,840Wh
The EP800's modular design allows users to customize their energy storage capacity by combining two to four B500 battery packs. This provides a range of 9,920Wh to 19,840Wh, which can vary based on individual needs.
With this capacity of storage, you can survive a blackout lasting almost 6 days or 2 days without solar power. This estimate is based on a recent study suggesting a 10kWh solar ESS can meet backup needs for a 3-day outage in most U.S. counties.
2. 7,600W output and 9,000W solar input
One of the most impressive features of the EP800 is that it can deliver up to 7,600W of output for the entire household. That said, it can easily power multiple televisions, well pumps, and most appliances without hiccups. Equipped with two MPPT charge controllers, it can also support a maximum solar input of up to 9,000W.
Realistically, this lets users obtain full solar independence while utilizing the power of the sun to charge-up any missing capacity in the daytime. Needless to say, the massive output and solar input make it a smart choice for virtually all scenarios including homes, businesses, farms and other small infrastructures that are away from the grid.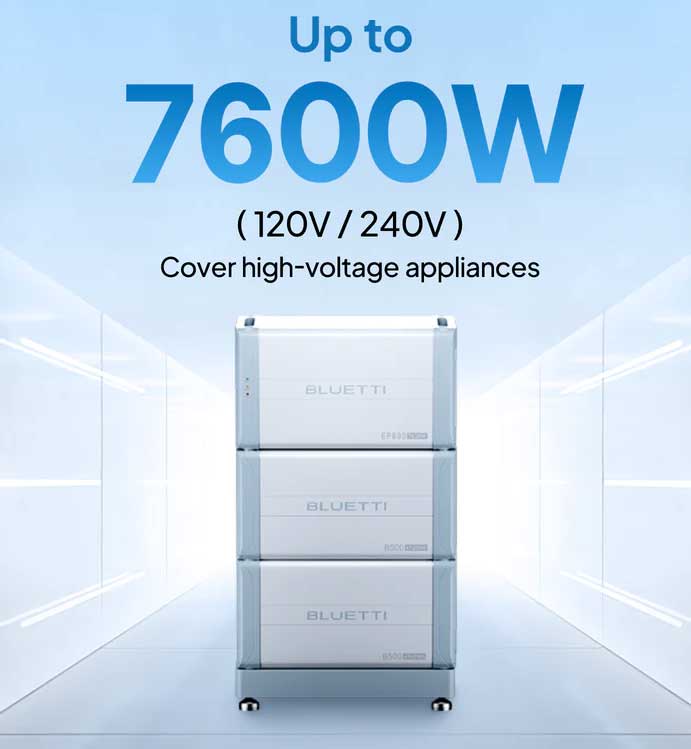 3. High compatibility with all solar panels
Thanks to the DC-coupled connectivity, the EP800 is fully comptaible with virtually any and all solar panels. Whether your solar system is already installed or you plan to create one in the future, it makes for quick and seamless integration.
Typically, there are either DC coupled or AC coupled electrical systems that connect a solar array to a battery bank. Instead of converting solar-generated DC power back to AC power, a DC-coupled system converts the DC solar power to AC one time so that there is minimal loss when being used by your home appliances. This keeps efficiency at at high so that there's very little (if any) power loss when it's going from the sun into being used.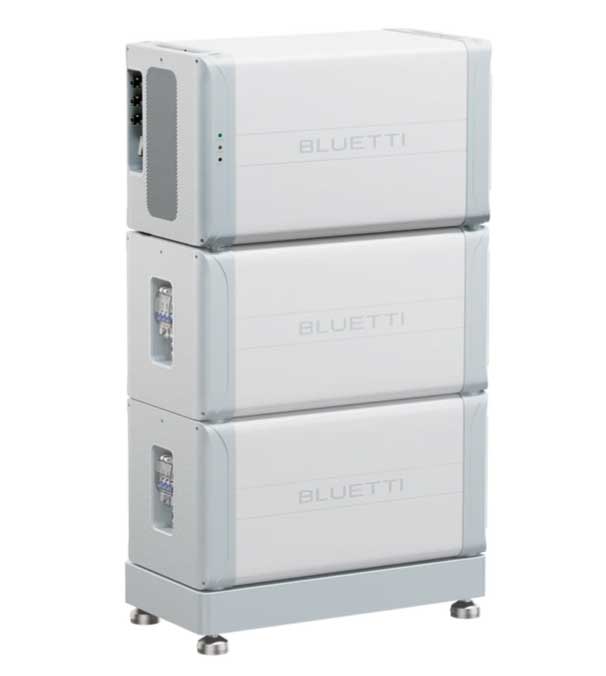 4. Indoor and Outdoor Installation: Both Easy
The BLUETTI EP800 shines by being a simple system that's hassle-free to hook-up and configure. Said to only take a few hours with a simple hook and screw setup, even greenhorn DIY enthusiasts can appreciate its simplicity. Rather than being required for on-wall setup, the system can be stacked vertically in order to maximized space and keep ease of use at an all time high.
Equipped with a NEMA 4X rating with extremely quiet operation under 50 decibels, the EP800 can be installed either indoors or outdoors – you pick. And if you are in need of assistance, BLUETTI even offers a global installation team that can handle all the work for you.
5. Durability Oriented with a 10 Year Warranty
BLUETTI took extra care into creating the EP800 by encasing it in an incredibly durable aluminum alloy. This corrosion-resistant material looks great but also acts as a long lasting alternative to standard plastic. With its NEMA 4X rating, you can feel safe knowing that it's both water, dust and corrosion resistant, even when faced with extreme conditions.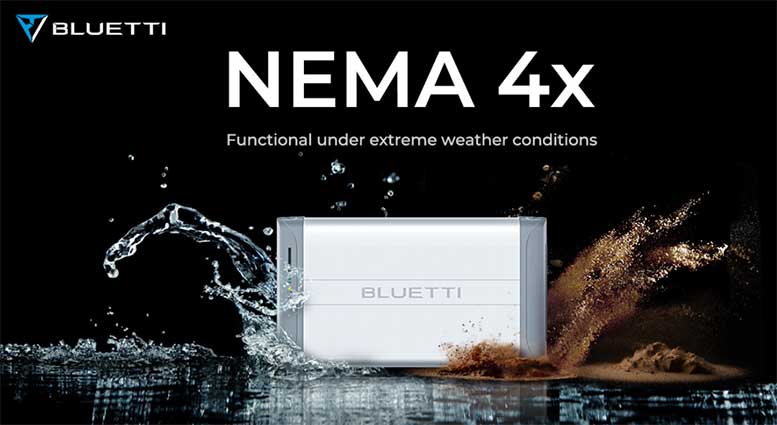 Internally, the EP800 utilizes LiFePO4 batteries that are expected to last beyond ten years. This kind of lifespan, in conjunction with the advanced BMS (battery management system) ensures lasting durability for many years to come.
The BMS acts as a smart system to prevent any short circuits, overcharging or other unexpected hazards that may be expected with high capacity battery systems. Best of all, BLUETTI backs the EP800 with a 10-year warranty period in case of any mishaps or errors that occur during the first decade of ownership.
6. Smart Operation with Easy Controls
Utilizing advanced thermal management technology, the BLUETTI EP800 can easily adapt to a wide range of conditions. Whether you're relying on it in the middle or summer or winter, the internals are smartly managed for optimal performance.
By using the BLUETTI smart app, users can closely monitor the performance, power consumption and power generation without any guesswork. It connects via WiFi or Bluetooth so you can track usage, adjust settings and control virtually everything remotely. Thankfully, OTA updates are continuously available for improved convenience.
Getting the Most Out of the EP800
Incredibly Quick 20ms Grid Switching
BLUETTI's EP800 is designed to provide a stable and consistent power supply in times when you need it most. That said, it only takes 20 milliseconds for the system to switch from grid to battery power. This creates a transition in the blink of an eye so all essential appliances remain mostly uninterrupted, regardless of their size or power demands.
Whether it's a dryer, well pump, stove, medical device or lighting, it's focused on providing constant power when needed most. As an example, with two B500 modules attached to the EP800 system, an average refrigerator can be reliably used for ~4 days without interruption. Need more time than that? Opt for four modules instead of two if you'd like to double your energy capacity.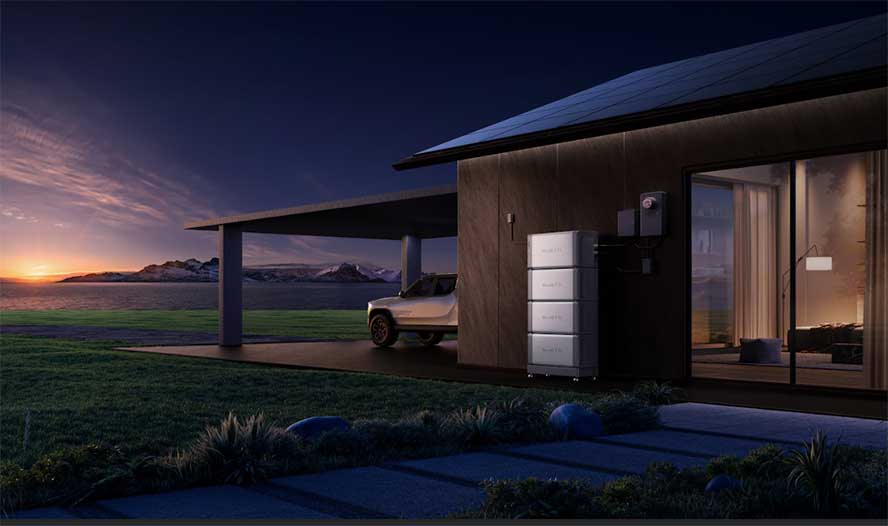 Complete Power Freedom
What truly sets the EP800 apart from the competition is its ability to accept up to 9,000W of solar input. In a power outage when energy demands are at an all time high, this makes for a quick and easy solution in regards to replenishing any depletion of the energy storage. Realistically, if you choose the proper amount of B500 battery packs to pair with it, you'll be golden for days to come. For example, two B500 modules provide 9,920Wh of energy storage. This is enough to operate a 2,500W air conditioner for up to 3.3 hours or a 60W light bulb to operate for up to 140 hours.
If you have a large family or simply need more than that, doubling up to four B500 battery packs is a great way to maximize energy capacity all the way up to 19,840Wh. This is enough to run a 200W freezer for 84 hours, a 500W clothes washer for up to 33.5 hours, or a 2,000W oven for up to 8 hours. Simply put, the EP800 is designed to be a savior when it comes to unexpected power outages and blackouts.
Beneficial for Green Energy Consumers
If you're someone who appreciates the benefits of green-based energy, the EP800 offers a lot to love. Rather than relying on the burning of fossil fuels like a traditional gas generator, the EP800 doesn't emit any harmful gases while in use. That said, it's seen as an environmentally positive solution that's better for the planet. Whether you plan on using it within your home or business, there's no maintenance and no harmful odors.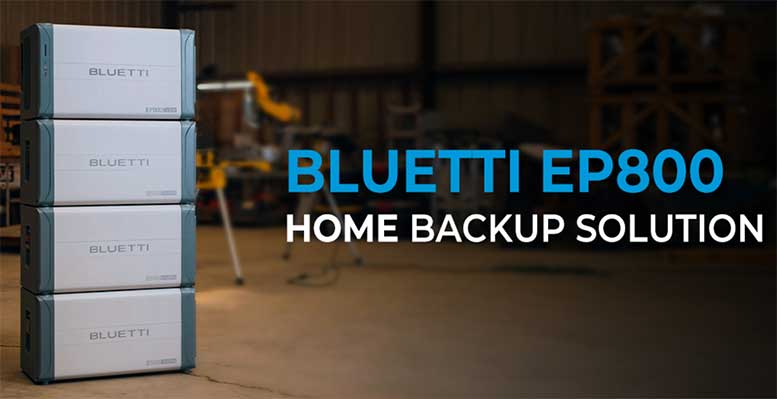 Availability of the BLUETTI EP800
The BLUETTI EP800 energy storage system will be available on September 15th with a debut price starting from $5999.
Experience the freedom of power independence with BLUETTI EP800. Join the Energy Freedom Program and be one of 30 households to enjoy a free 30-day trial. If your monthly bills exceed $100, apply now and receive the EP800 system to try at no cost. At the end of the trial, you can return it for free or keep it at an incredible 40% discount. Don't miss this worry-free opportunity – sign up with just a few clicks and let BLUETTI handle shipping and installation.
About BLUETTI
BLUETTI has been dedicated to promoting sustainability and green energy solutions, providing exceptional experiences for homes and contributing to a sustainable future. With a strong commitment to eco-friendly energy storage solutions, BLUETTI has become a trusted brand that is recognized globally. By offering innovative and reliable products, they strive to make a positive impact on the environment and the lives of their customers.
BLUETTI's commitment to sustainability goes beyond just their products. They're constantly exploring new ways to reduce our environmental footprint and promote a greener future. From the manufacturing processes to the packaging materials, they strive to make every aspect of their business as sustainable as possible.