BLUETTI is an industry leader when it comes to portable power solutions. For over 10 years, they've been designing and producing some of the best portable power stations, batteries and chargers on the market. Available in over 70 countries all over the world, they're trusted by countless consumers from far and wide.
Recently, BLUETTI is announcing the 2022 Power Week. From August 18th to 28th, they're offering discounts on their official website for a wide range of their lineup. To kick off the end of summer, these markdowns mean that it's a great time to invest in a new portable power solution.
BLUETTI B230 and B300
Although it's widely known as an expansion battery for BLUETTI's top-rated power stations, the BLUETTI B230 and B300 can also be used independently.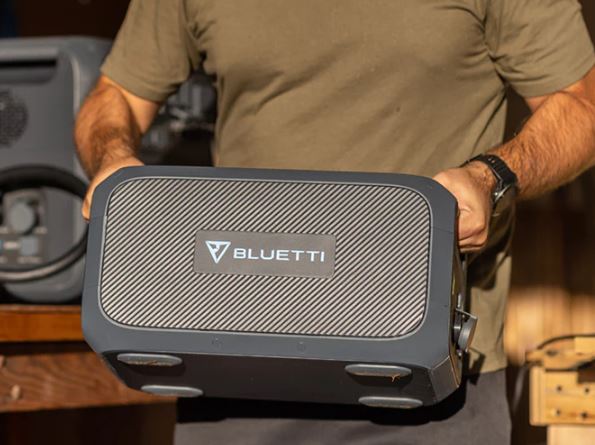 Rather than solely being a plug-and-play battery, each is equipped with a wide range of charging outputs. There's one 18W USB-A that supports QuickCharge 3.0. In addition, there's one 100W USB-C PD charging port. Lastly, there's a built-in 12V/10A cigarette lighter as well.
The B300 utilizes a built-in MPPT controller that supports 200W of solar (PV) input. What's best – if you utilize the T500 adapter, it's not necessary to connect it with an AC200MAX or AC300 portable power station. Additionally, both the B230 and B300 are capable of reaching a maximum 500W AC input for fast re-charging.
BLUETTI D050S
The BLUETTI D050S is a DC Charging Enhancer that's likely the number one upgrade you can make if you own a B230 or B300 battery. With it, you're given the ability to use it in a multitude of new ways including 12/24V electric car charging. You're also able to introduce lead-acid battery charging and the direct connection of solar.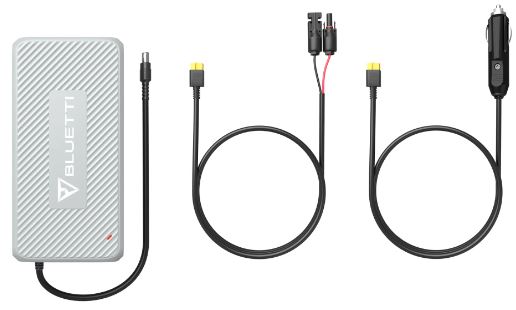 Best of all, this charging enhancer can also boost the maximum solar input for the AC200MAX up to 1400W. In fact, since the D050S doesn't have an idle draw of an inverter, the discharge efficiency is said to be more than 95%.
Highly Compatible with Other Units
Although the B230 and B300 were originally announced and released with the AC200MAX and AC300, they can be used with other BLUETTI units. However, you will need to use the D050S DC Charging Enhancer that we just introduced. Specifically, the AC200, AC200P, EB150 and EB240 can then be paired with a B230 or B300 add-on battery. Ultimately, this will expand the overall battery capacity so blackouts aren't an issue.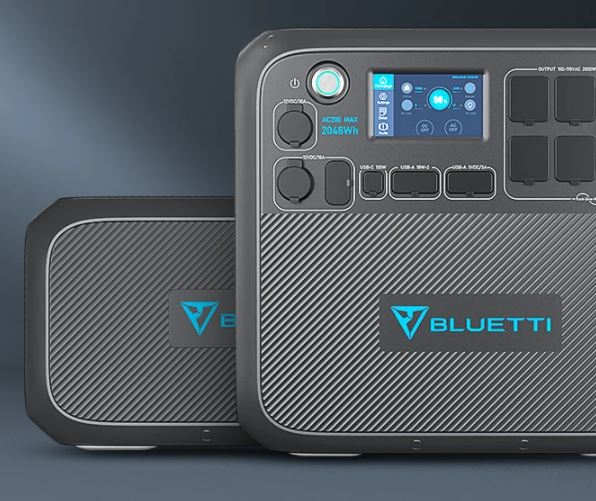 High Level of Safety and Durability
The B230 and B300 are some of the most recent releases from BLUETTI. Because of this, the latest battery technology was used – LiFePO4, also known as Lithium Iron Phosphate.
LiFePO4 is credited as the best and ideal for electrochemical performance. Thus, there's naturally lower resistance and much more stability within the internal cathode materials. Especially when compared directly to outdated technologies such as lead acid or NCM chemistry.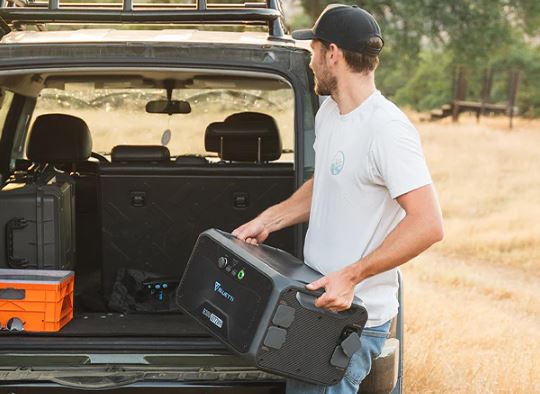 Additional Discounts on Combo Units
Here is a full list of the best discounts that BLUETTI is offering when you purchase a combination of two or more units.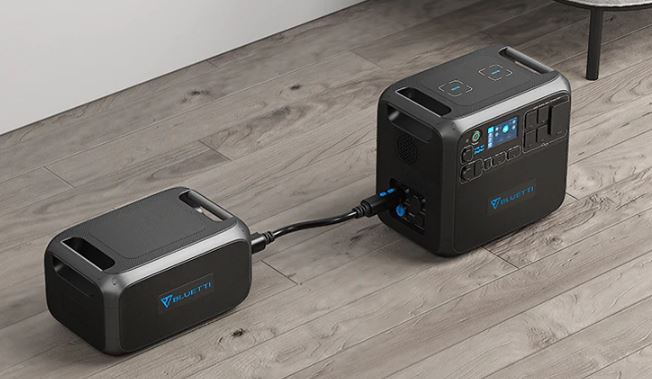 Final Thoughts
As you can see, BLUETTI is generously slashing prices in order to offer an excellent deal on a variety of their products. Although some power stations and expansion batteries are more heavily discounted than others, it's still a great time to buy.
The end of summer is when a lot of people want to get the most out of the last few weeks of warm, sunny weather. However, a portable power station is a wise investment regardless of the time of year. Even in the coming months when fall is here, power outages are much more common. Ultimately, they're a useful addition for anyone looking for backup emergency power or off-grid use.