World-renowned manufacturer, BLUETTI, has just released the AC180, adding to its lineup of portable power stations. This is a mid-range option for those needing portable power in a relatively compact and portable form-factor.
Packed with several noteworthy features such as a 1,440W charging rate, 1,800W of continuous AC power (2,700W surge), it's a seemingly excellent choice for a large array of scenarios including but not limited to unexpected power outages, weekend camping trips and off-grid living.
Built with a unique bi-directional inverter and a smaller battery pack, the AC180 is much lighter and portable than any of the existing BLUETTI power station models such as the AC200P and AC200MAX. Simply put, the AC180's features vary in many regards when compared to its predecessors. See the chart below: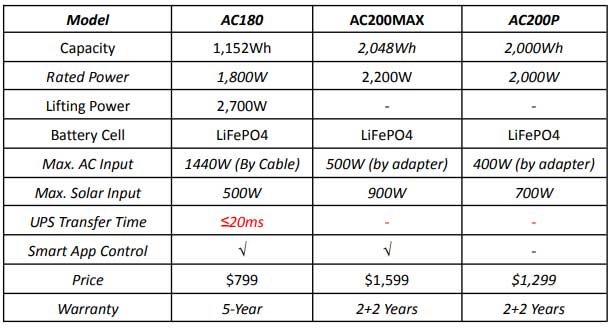 Most notably, the AC180 is designed for simple portability. Coming in at 13.39″ x 9.72″ x 12.48″ and tipping the scale at 35.27lbs, it's much more management in terms of size and weight when compared to BLUETTI's other power stations. For example, the AC200P measures 16.5″ x 11″ x 15.2″ and tips the scale at 60.6lbs.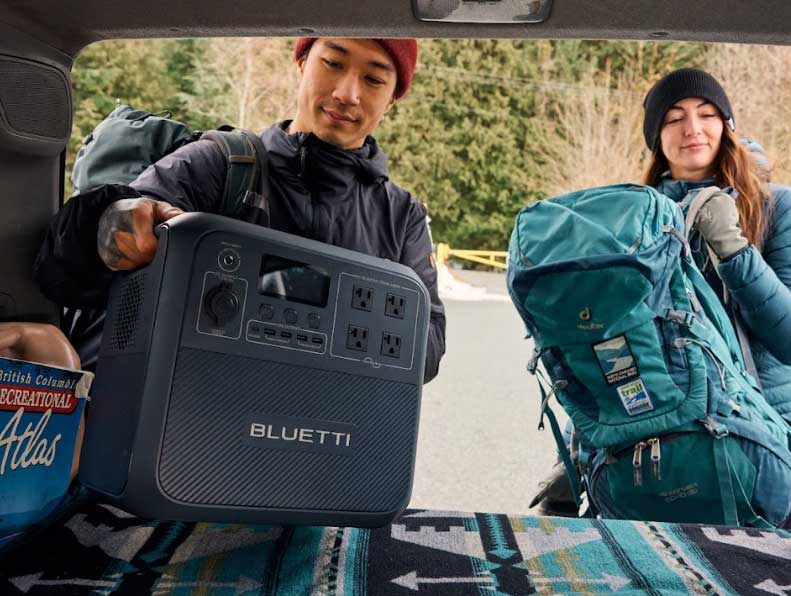 Designed to Provide Constant Power
The smaller stature of the AC180 makes it a great choice for those who find themselves in the great outdoors. Being that it's June and summer is about to begin, it's a prime option for those who camp outdoors, travel in their RV or simply want a power station with more portability. The AC180 can be utilized as a sole mobile power source with its 1152Wh capacity.
This capacity is typically plenty for covering the power needs of most weekend warriors. But if this isn't enough power for your needs, the AC180 can thankfully be paired with a B230 or B300 battery module. As a result, this will add an extra 2,048Wh or 3,072Wh of capacity, respectively. Best of all, BLUETTI will include a free P090D to DC7909 cable with the AC180+B230/B300 combo (worth $89).
One of the best features of the AC180 is its ability to re-charge at an incredibly fast rate of 1,440W. As a result, it can achieve a 0 to 80% charge within just 45 minutes.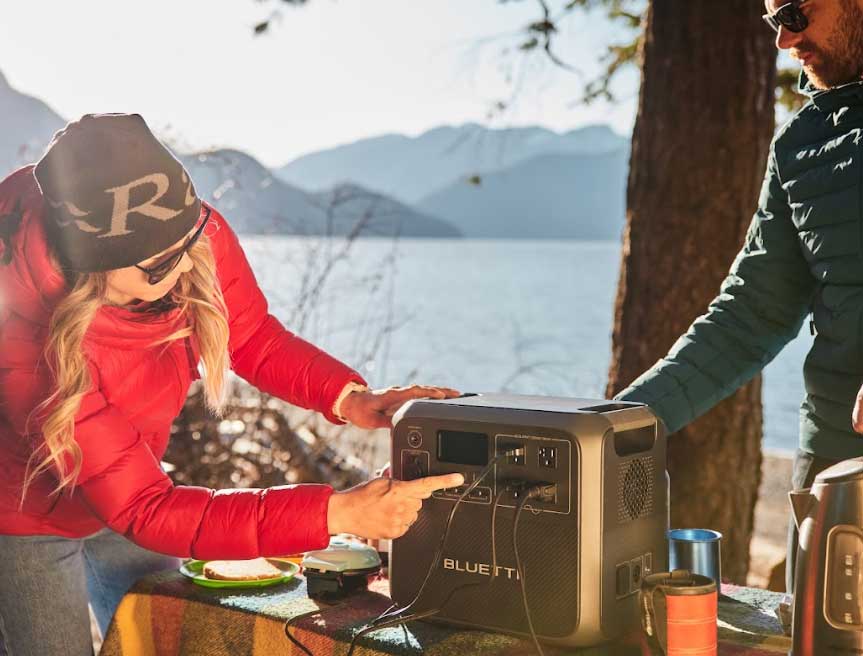 Going Green with Solar Energy
As a portable solar generator, the AC180 is perfectly paired with any of BLUETTI's existing solar panels such as the PV200 or PV350. This lets users utilize the power of the sun to keep the internal cells charged up whenever you're spending time in the sunshine. With a max solar input of 500W, fully re-charging the AC180 via solar can be achieved in about 2.8 to 3.3 hours in ideal conditions. Clearly, solar power is the best way to utilize the renewable energy source that will never run out.
High Power Output
Internally, the AC180 is built with a 1,800W pure sine wave inverter. This is essential for successfully powering most home appliances when you're far away from the power grid. In addition, it's equipped with a 2,700W surge rating to power high-demand devices such as hair dryers, microwaves and more. Best of all, the UPS (uninterrupted power supply) feature lets users keep their devices powered through unexpected outages without a blip in operation. Simply plug into the unit and connect it to a wall outlet. If power goes out, the AC180 will stay active, resulting in zero downtime and no damage to your computer.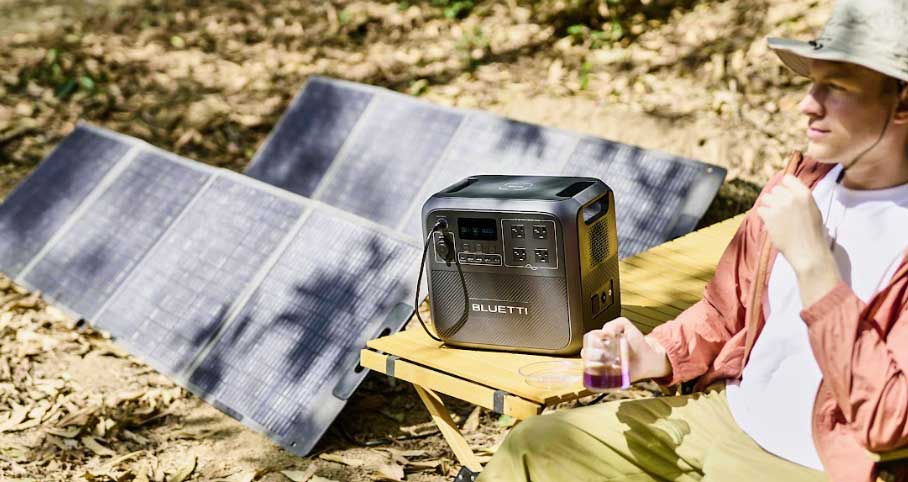 Pricing and Availability
Originally launched on June 14th, the AC180 is priced at $799 until July 5th. This is a 15% early-bird discount that's only available for 2 more weeks, so act now to take advantage. Clearly, it's one of the most cost-effective options among the competition and even its predecessors.
About BLUETTI
Since their inception over ten years ago, BLUETTI has showed a commitment to sustainability and green energy storage for both indoor and outdoor living. They aim to provide wonderful experiences for homes while simultaneously contributing to a sustainable future for mother Earth. To date, BLUETTI has a massive reach with customers in over 100 countries, gaining the trust of millions of users throughout the world.