No matter what kind of music you enjoy, we can all agree that owning a pair of decent headphones is essential. Whether you enjoy working out consistently or casually going about your day, playing music into your ears can have a huge impact. It's been shown to reduce frustration, improve motivation and even reduce fatigue in some situations. Most of all, it just makes everything more enjoyable; I think we can all agree on that.
No matter if you call them headphones, earphones, earbuds or headsets, they're pretty much all the same thing. However, there's literally thousands of different options, styles and brands to choose from. If you're like most, one of the first places you'll search for your next pair is Amazon. They have a massive selection of headphones of all types in a wide price range; from stupidly expensive to incredibly affordable. If you've landed here, you've likely already heard about the boAt Rockerz 255. They're (one of) the most popular, top-rated "earphones" in India today. Today we'll be taking a close look at them, examining all of their features and determine whether or not they're worthy of a purchase or not. Let's get started.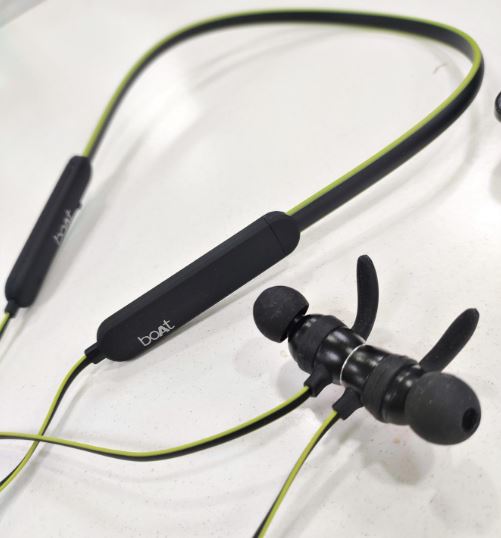 Design
By taking one look at the boAt Rockerz 255, you'll likely notice their slimmed-down design. Each earbud is at the end of a single wire, accompanied by a "hook" design. Each tip angles slightly inward and works in conjunction with the silicone ear hook that wedges into the contour of your middle exterior-ear cartilage. The single flat wire links both earbuds together and accompanies a small inline controller and charging port. It's a pretty common, basic design but it works well.
Included in the box is a short micro-USB cable, the headphones and 2 sets of extra (smaller and larger) silicone ear tips. This is everything you need and nothing extra, which is quite standard for a pair of earphones in this price range. Moving forward, you'll likely immediately notice that each earbud boasts a magnetic back. This is a nice feature since the wire is to be worn around the backside of your neck. While wearing it in this manner, the magnets can clasp together and create somewhat of a necklace out of the whole unit. This means keeping them on while not in-use is simple.
On the wire, you'll notice an inline controller. It has three buttons, an integrated microphone and a micro-USB charging port. The "plus" button turns up the volume or skips to the next track. The middle "circle" button is the multi-function button. This can be used for answering calls, turning the power on/off or activating voice-controlled smartphone assistants like Siri, Google Now and Cortana. Lastly, the "minus" button adjusts the volume down or skips to the previous track.
Comfort and Fit
Wearing the boAt Rockerz 255 is quite comfortable. However, the first thing you'll want to do is configure the ear tips. They come out of the box with medium sized tips, but slightly smaller or larger ones are also included. If you feel like the fit is loose, try sizing-up the tips to the largest ones. Feel like they're too tight? Go ahead and switch out for the smallest ear tips. Once you select the proper-sized tips, you'll be glad you did. The right ones won't create discomfort but also won't make the earbuds fall out on their own. The majority of people will find that the default (medium-sized) tips are a great fit. But we must say, it's nice that boAt included a variety of sizes so each person can tweak their fit to their liking.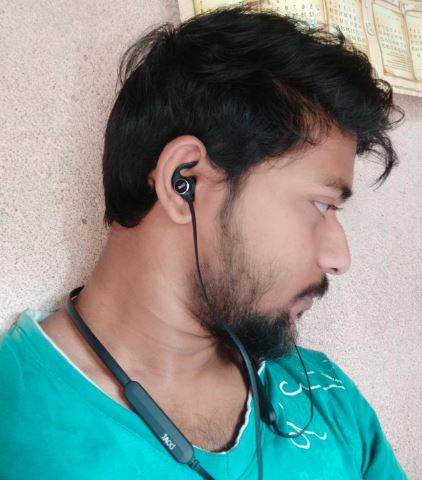 Moving on, we feel that the earhook design is quite nice. It works well in conjunction with the soft silicone tips to create a cozy attachment to your inner ear. Think of them almost like an earplug with a little extra "grab". Wearing them, they feel snug and wiggle-free; ideal for working out and/or vigorous movement. Because of this, we're considering them "sports" headphones, just as the title of the Amazon listing states.
Sound Quality
With any pair of headphones, sound quality is likely the most important factor. Once you're happy with the way they fit, pair them to your smartphone and start using them. To do this, simply power them on and they'll immediately go into "pairing" mode. At this time, browse your smartphone's Bluetooth settings for nearby available connections. Find "Rockerz 255" on the list and they'll quickly connect.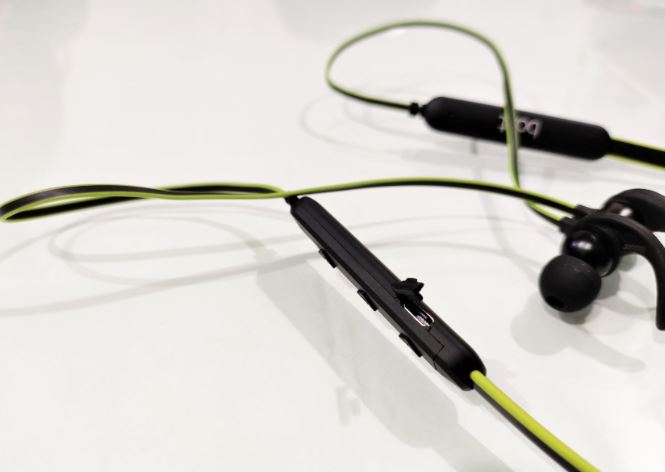 Playing music through them for the first time is exciting. We played a wide variety of music and found that overall, they provide a nice sound-profile. Everything from modern-day hip hop to old school rock and roll seemed to sound great. The mid and high tones were where they really excelled, but the low tones were slightly lacking. What we mean by this is that the bass wasn't as strong, vibrant and powerful as we had hoped it would be. They claim that they produce "super extra bass" but we just couldn't agree with this. Likely due to their small size, the bass was there, but it wasn't rich in depth. To be fair, most in-ear headphones have a tough time replicating real bass, so it doesn't really come as a surprise to us.
Vocals and acoustics sounded appropriate. We loved the way that most music sounded through them, but when it came to dubstep or songs with notoriously punchy bass, they seemed to fall a bit short. To be fair though, this isn't really a deal breaker for us. We'd agree that the low tones and bass was "good enough" considering the low price-point that this pair of headphones comes in at. You aren't getting studio-quality or audiophile-grade sound, but it's perfectly suitable for working out at the gym or taking a jog at the park.
Battery Life
How long can the boAT Rockerz 255 play music for before they need to be charged up? The manufacturer states a "quarter of a day" which would be 6 hours. We wanted to hold them to this to see if it was truthful. First, we plugged-in the micro-USB charging cable and let them sit on the USB wall charger for a full three hours. Afterwards, we played music through them at a moderate volume and continuously had it going until the battery began to give us trouble. To our surprise, 6 hours past and they were still playing music. However, at 6 and a half hours, we received a "low battery" warning. 10 minutes later and they were dead.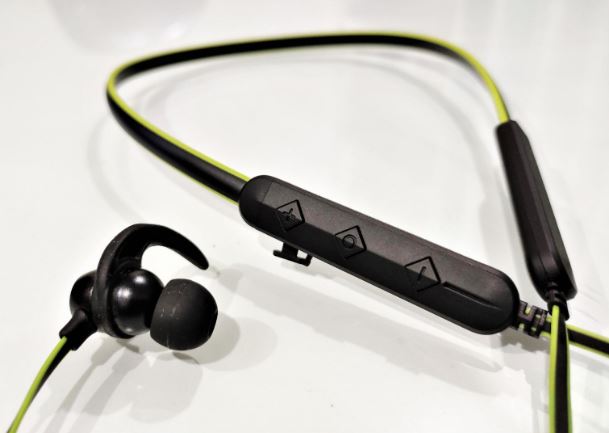 Having tested the battery life ourselves, we were pretty impressed. We achieved over the 6 hour estimate we initially expected, but not my much. Still, 6 hours of continuous playtime is plenty for most scenarios. The internal 110 mAh battery seems to do well in providing them with plenty of run time. However, do keep in mind that this battery isn't serviceable. What we mean by that is that you cannot change it out once it permanently dies. Realistically, this probably won't happen until over a thousand charge-cycles, but it's something you need to understand. Rechargeable batteries simply don't last forever. To be fair though, 99.99% of wireless headphones have the same kind of internal lithium batteries.
Wireless Range
Once the Rockerz 255 are synced to your smartphone, tablet or other Bluetooth-enabled device, wireless range is an important consideration. What we mean by "wireless range" is the distance you can go between the paired device and the headphones before they cut-out. The manufacturer advertises a 33 foot or 10 meter range, but we needed to test this for ourselves. In our findings, we found the 33 foot estimate to be quite accurate. Once we stepped over the 30 foot range, lag become an annoying issue. Music would become choppy and eventually, stepping past 40 feet, they completely disconnected. We performed this test in an open environment, but once we tried it with obstacles and a wall in-between, the range suffered immensely. If you can't keep a line-of-sight connection, just know that you may experience lag after 20 feet.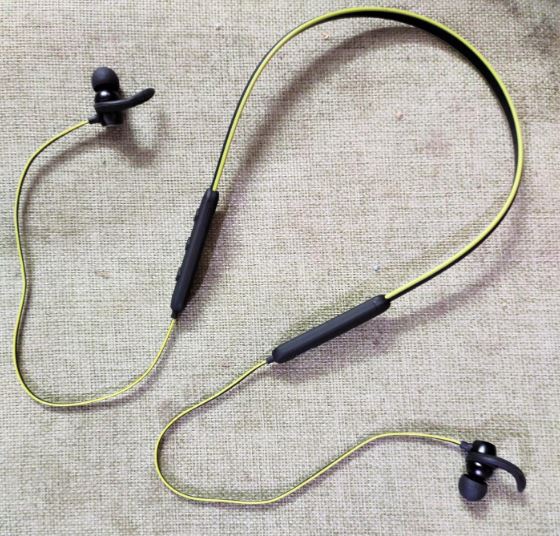 Truthfully, the range seems about accurate with what we expected. Here at NerdTechy, we've reviewed hundreds of different sets of earbuds and headphones. 33 feet is about the typical average you can achieve while utilizing Bluetooth 4.1 technology. Although Bluetooth 5.0 technology is available on the market, it's more difficult to come by and not truly a requirement for most. We feel that the Bluetooth version 4.1 protocol is sufficient for a budget-friendly pair like these.
Durability
Since the Rockerz 255 are engineered for sports and workouts, it's nice to see than boAt included IPX5 waterproofing to keep them safe and out of harms way. What this means is that they're protected from sweat and light amounts of moisture. Ultimately, you can rest assured getting them drenched in sweat or rainwater, but do not expose them to full submersion in water. So basically, don't take them swimming or in the shower, but light amounts of rain and sweat can easily be repelled. While we wouldn't exactly call them water-PROOF, we'd like to refer to them as water-RESISTANT.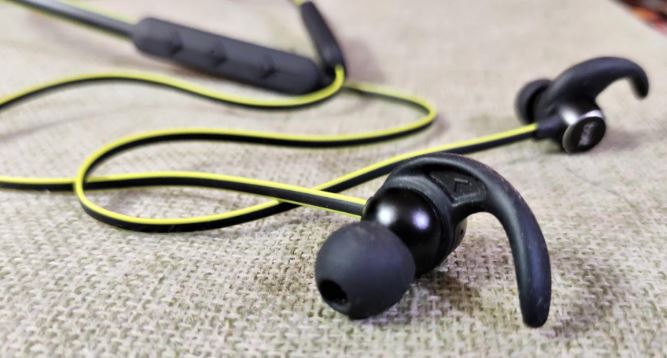 As far as build quality goes, they seem to be built quite well. Everything is sturdy and solid, although the quality of the plastic doesn't seem to be the best. It's good enough, but we would still recommend "babying" them; don't drop them from far heights, smash them on the ground or drop weight on them. They're simply not made in a rugged manner. We would have loved the inclusion of a storage case to keep them safe, but we understand that including one may have ultimately effected the price that they sell for – which in itself is a nice bonus.
Final Words
Available in black, neon, blue or red, we appreciate a lot of things about the boAT Rockerz 255 Bluetooth Headphones. They're packed full of a variety of nice features and seem to excel in just about every aspect. Sure, they don't provide the best bass we've heard, but we've concluded that it's suitable given the low price-tag that these come in at.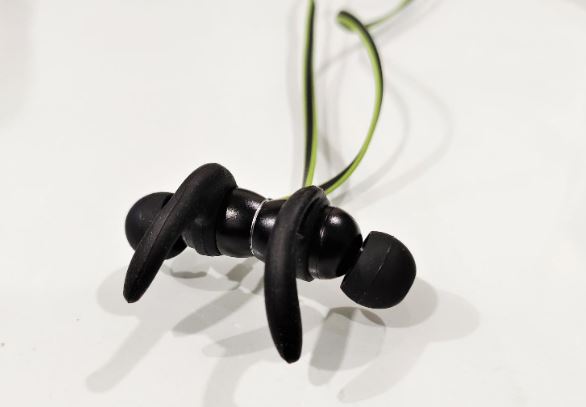 Battery life is an awesome 6 hours and charging is quick and simple. The way they fit is also a nice bonus as they're lightweight yet ergonomically shaped in a way that keeps them cozy for long listening sessions. All in all, we wouldn't hesitate to recommend them to anyone looking to invest in an inexpensive pair of headphones that don't break the budget.