Good headphones do more than they used to. A couple of years ago, all anyone expected from their headphones was reasonably good sound quality. But these days, people are looking for noise cancelling features, wireless connectivity, voice assistant support, and a number of similar features. Which has really made picking a bit more difficult than it used to be, but it also means you can end up with headphones which are far more customized to your personal needs.
Bose Noise Cancelling Headphones 700
You may or may not be aware of it, but Bose is actually the brand that brought active noise cancelling technologies to the market for the first time. In the time since then, a number of generic brands have started releasing their own versions of ANC. However, Bose's ANC is still widely regarded as the best you can currently get. It's also pretty much the only brand you'll want to consider for standalone ANC, where you're using the noise cancellation without the aid of music.
Maybe in a few years' other brands will catch up. But then again, maybe not. Because Bose seems dedicated to continuing to develop their ANC technologies even further. You can really see that clearly in the contrast between the 700 series and Bose's former flagship ANC model, the QC35. The 700 series are basically meant to be a replacement for the QC35, and as such, they're basically a linear improvement over them.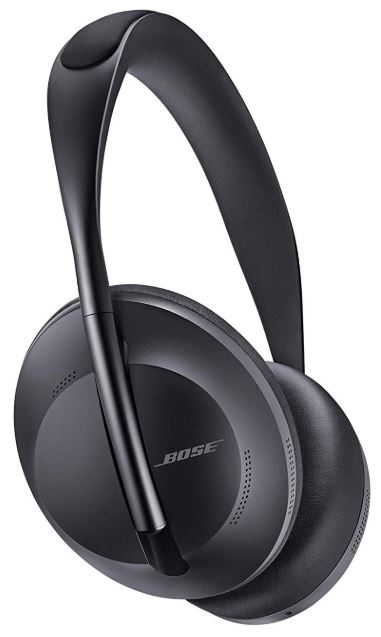 Design & Layout
As such, these headphones were designed to outperform or marginally outperform previous generations of ANC technology, almost every way. And Bose has mostly done that by introducing a greater range of granularity to their ANC control. You can personalize your environmental awareness by moving between a grand total of 11 different noise cancelling settings. In fact, the 700 series have almost four times as many noise cancellation levels as the headphones which came before it.
But it's not just the ANC that's improving. The Bose Noise Cancelling Headphones 700 make use of touch controls instead of traditional analogue ones. Another minor difference is that the 700 series connect with the Bose Music App, which is actually a distinct app from the Bose Connect App used by many previous generations of Bose products.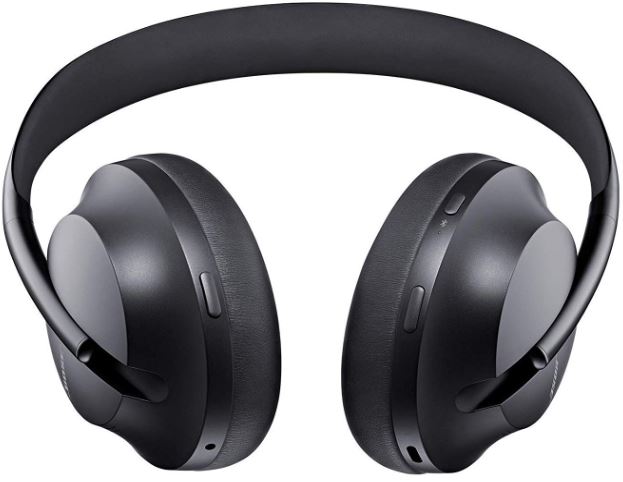 This difference might seem small since both apps are made to do essentially the same kinds of things, but the Bose Music App actually can do far more for you. That includes serving as an interactive equalizer, and enabling you to create a number of preset sound profiles. From there, you can move between those profiles from any smartphone or tablet with the app.
But again, you don't want to accidentally download the wrong app. And it's unfortunately easier to do that because Bose has more than one, plus they're similarly named. Putting aside the app, it may be worth noting the 700 series are available in two varieties: classic black and bright metallic silver. The black pair are a tad subdued and generic looking, while the silver pair are a little sci-fi and futuristic.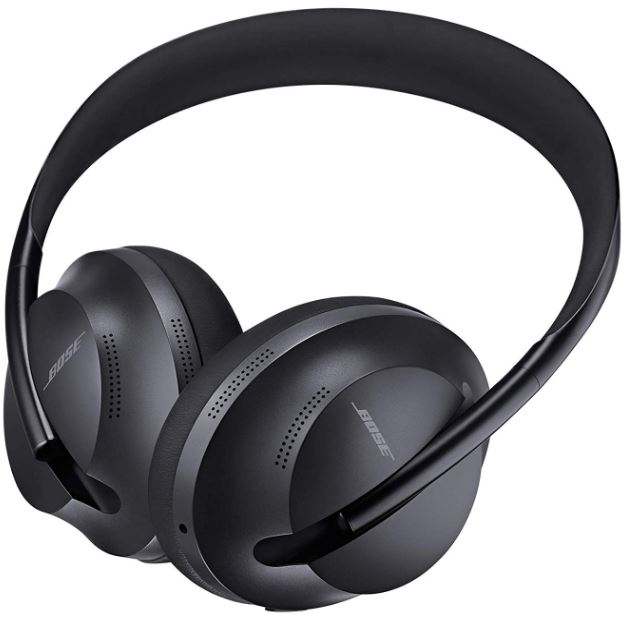 Comfort & Portability
Over-ear headphones provide the best comfort you can get from headphones. Because no pressure is actually placed against your ear, it's possible to comfortably wear these headphones for eight hours or more without having to worry about running into discomfort. Moreover, the ear-cups have made with a pretty rugged cloth-like material which is certain to hold up well under persistent use.
Headphones like this do have one small issue, and that's they tend to accumulate heat. It's really not much of a problem unless you're already in an environment that's warm. Because then, these headphones aren't all that different from throwing some ear-warmers on in the summertime. But provided you're not trying to listen to them in the middle of the desert, you really shouldn't find heat becoming a prominent issue.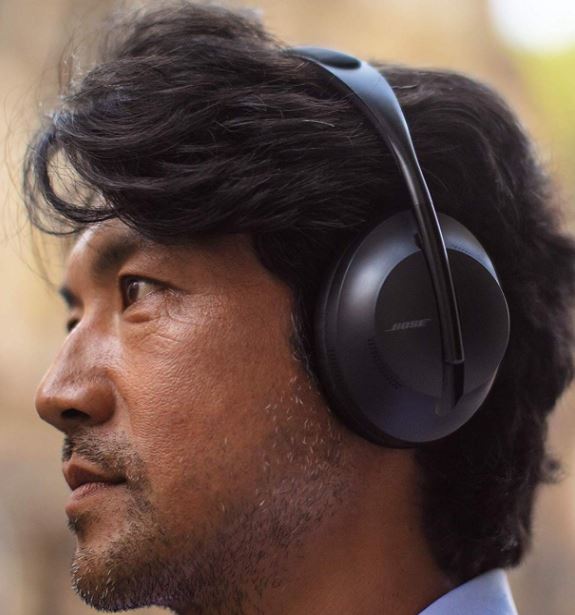 Some types of headphones are designed so that you can bend them in half. That really doesn't do much for comfort, but it is nice to keeping your headphones functional and portable. With respect to adjustability, you'll find the stainless-steel headband keeps these headphones from bending in that manner. But going with steel also means a pretty solid construction on the one moving apparatus these headphones use. In other words, smart design.
Wireless Connectivity
The 700 series make use of Bluetooth 5 for its wireless connection. This is the latest and best version of Bluetooth, but you don't actually need to over-evaluate this criterion. Because unlike true wireless earbuds, over-ear headphones like the Bose Noise Cancelling Headphones 700 don't need to play concurrently with other synced devices.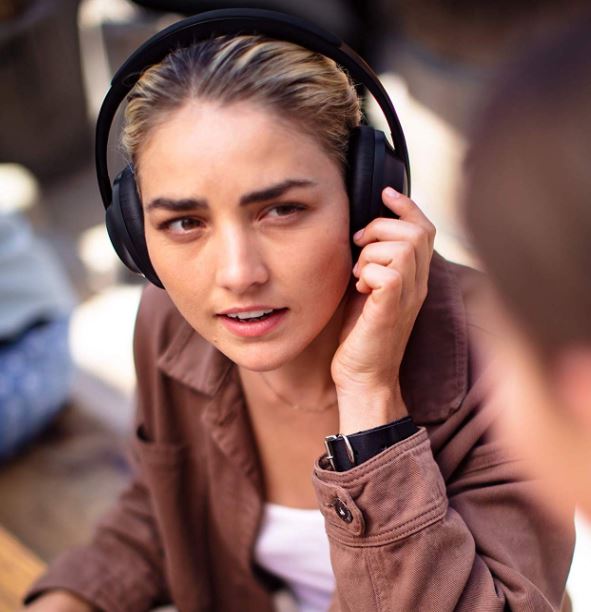 As such, basically any pair of headphones that carries Bluetooth 5 should be able to offer you some pretty stable connectivity. That's certainly the case here. You don't get any big benefits with your wireless connectivity range, either. You'll still want to keep to the typical 30-50ft that you can expect from even most entry-level headphones. But that's pretty much the only way in which the 700 series don't grossly exceed expectations in the wireless category.
Battery Lifespan
How long does the battery last? Well, that really depends on a number of different factors. Clearly, if you crank your volume to the max, you'll end up with a shorter battery lifespan. The same is true of the ANC. If you decide you're always going to use the ANC, you'll see a shorter battery lifespan. There's actually not a gigantic difference in battery consumption between using the first level of ANC and the 11th level of ANC.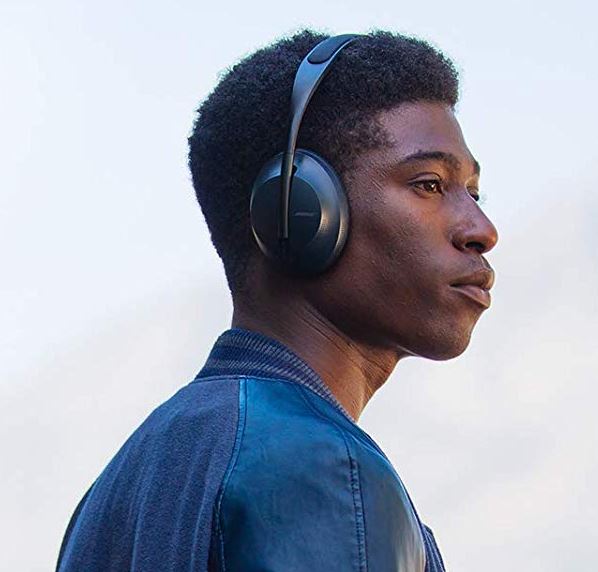 But there is a slight difference, and it can matter if you're trying to squeeze out as much battery life as possible. Another thing that can actually help extend the battery lifespan a tad is taking calls. Calls typically burn through less power than music. With all that said, Bose estimates that you can anticipate around 20 hours of battery performance from the 700 series.
If you've got your music cranked all the way up, and you're always taking advantage of the ANC, then you will find your battery lifespan is probably closer to the 15-hour mark. If you call someone and are on the line for a couple of hours, you might actually end up getting a tad more than 20-hours from your headphones. In all cases, pretty reasonable.
Audio Quality
There are several different methods to make audio equipment sound good. One method is to use better construction materials, or to use physical engineering to create sound differently with tuning. Another method is to trick the ear into thinking that it's hearing something it's not. This second approach is how Bose has always done audio.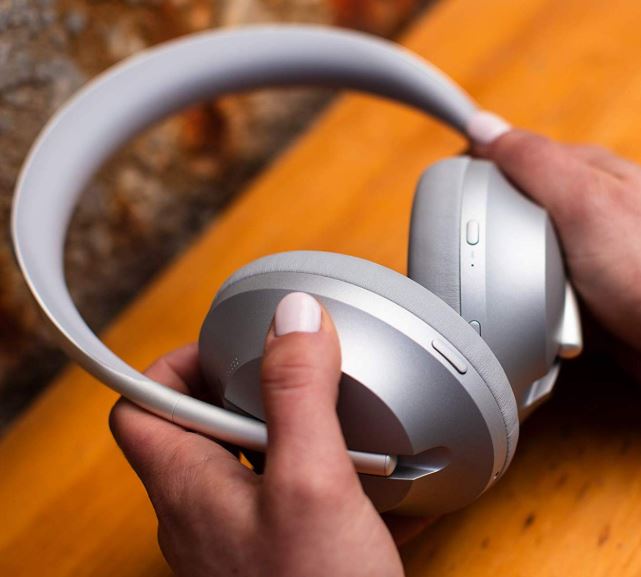 In particular, Bose has done a great job of bringing out deep and smooth bass-lines. Even though over-ear headphones are already pretty good at recreating bass, Bose really takes headphone bass a little bit further than other brands. Of course, these headphones don't try and bring out great clarity in each tone. Instead, everything sounds a little sanded down and smoothed out. This sound signature is very typical of Bose.
The hardware behind their products is not often very impressive. But this seemingly ordinary sound hardware is powered by some state of the art sound technologies to help make it sound better, and not only the ANC. For instance, it's worth pointing out that Bose has some augmented reality features aimed at helping to make their audio experiences both immersive.
But really, the ANC is more than half of what makes these headphones special. When you turn off the ANC, these headphones start to sound much more like almost any other pair of cans. But the ANC really lets you focus on the music, and because you can fine-tune the ANC to be stronger or weaker depending on your needs, you're never forced to be out of touch with your environment.
Unfortunately, being so reliant on ANC to make these headphones sound their best means you're going to end up getting 16 to 17-hour battery lifespans, more often than not. But having the best ANC on the market is worth it for people who really want the best sound blocking they can get.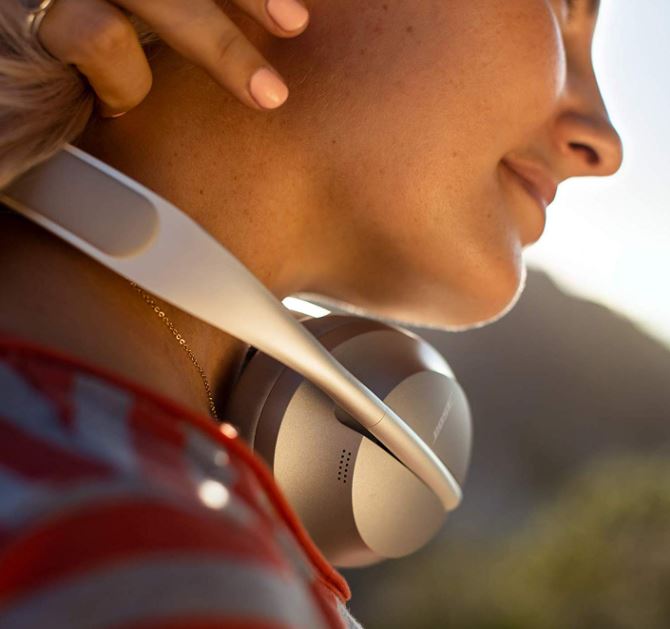 Other Considerations
If you've ever looked carefully at an Amazon Echo or a Google Assistant device, then you may have noticed they are constructed with more than one microphone. In fact, the preferred number seems to be four. Because having several microphones in several positons gives your voice assistant the ability to better distinguish your voice against environmental sounds in your background. The sounds around you take slightly longer to reach the different microphones, and so a greater degree of intelligibility can be gleaned.
Bone Noise Cancelling Headphones 700 are made with native Alexa support. They achieve that through a four microphone system that's made specifically to help isolate your noise against the incoming noise in your environment. Alexa can be accessed either through a button tap or using a wake-word. Likewise, there's support for Google Assistant, allowing you to make calls with one button.
These microphones also help contribute to getting clearer calls as well. As such, you could fairly characterize these headphones as delivering business quality call clarity – or at least as pristine as you can expect from any current generation wireless technologies.
In addition to the headphones, Bose Noise Cancelling Headphones 700 includes a USB charging cable, an audio cable, and a carrying case. The carrying case is a sturdy but soft-shelled zip-case. It's lightly water resistant, and a good way to help store away your headphones during transit.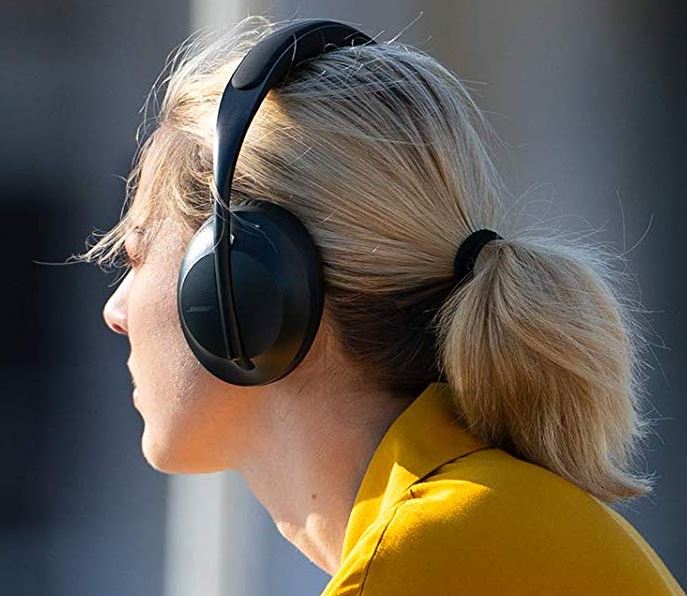 Who Should Choose Bose Noise Cancelling Headphones 700?
Bose headphones aren't right for everyone. But if you're interested in noise cancelling, this is pretty close to the best you can do. Technically speaking, for the very best noise cancelling you could get your hands on, you'd want something like a pilot's headset. Because in most cases, those headsets use some clamping force against the side of your head to help provide passive noise protection.
But most people don't want their headphones squeezing them in that fashion. And the Bose Noise Cancelling Headphones 700 don't squeeze very firmly against your ears because the noise protection they provide is almost entirely the result of ANC. So these headphones deliver noise cancelling, they deliver comfort, and they deliver suburb voice assistant support. For people who want their headphones to do more than just sound good, the 700 are going to be worth a try.