There's a reason you can find a thousand different types of headsets. It's because people tend to have widely different preferences in how and where they listen to music. People have preferences big and small, from preferring which ear-cup connects with the headphone's cable, to preferences with respect to comfort. And since people use their headsets in different ways, those preferences can make a big difference over time. Especially for gamers, who tend to use their audio gear for hours on end.
SteelSeries Arctis 1 Wired Gaming Headset
Though sound isn't their first domain, SteelSeries is no stranger to headsets. Over the past few years, they've released a number of gaming headsets, which have generally been some of the most reliable and consistent gaming headsets out there. Because SteelSeries tends to be in-tune with what gamers want from their gaming gear, so the Arctis 1 Wired Gaming Headset isn't exactly a big change of pace.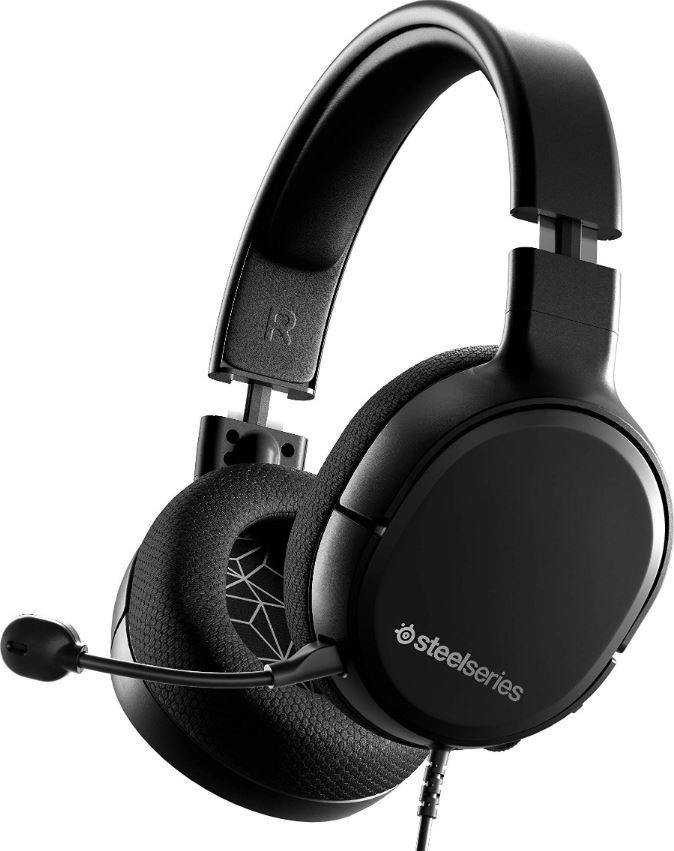 Similar to many previous SteelSeries headsets, you'll find the Arctis 1 was made with sound designed to give you a tactical advantage in your games. It's also made with sound aimed at creating a more immersive experience while playing those games. But of course, gaming involves more than listening to other people speaking. If you're involved in basically any type of online multiplayer game, you probably care about microphone performance as well.
That being the case, it's worth pointing out how the Arctis 1 was made with a great deal of attention paid to the construction of the microphone — both in a software capacity and with respect to its physical hardware. Though the end result isn't exactly a top-shelf offering, it's certainly much more than you might have otherwise expected from an entry-level gaming headset like the Arctis 1. But how well does it perform in other areas?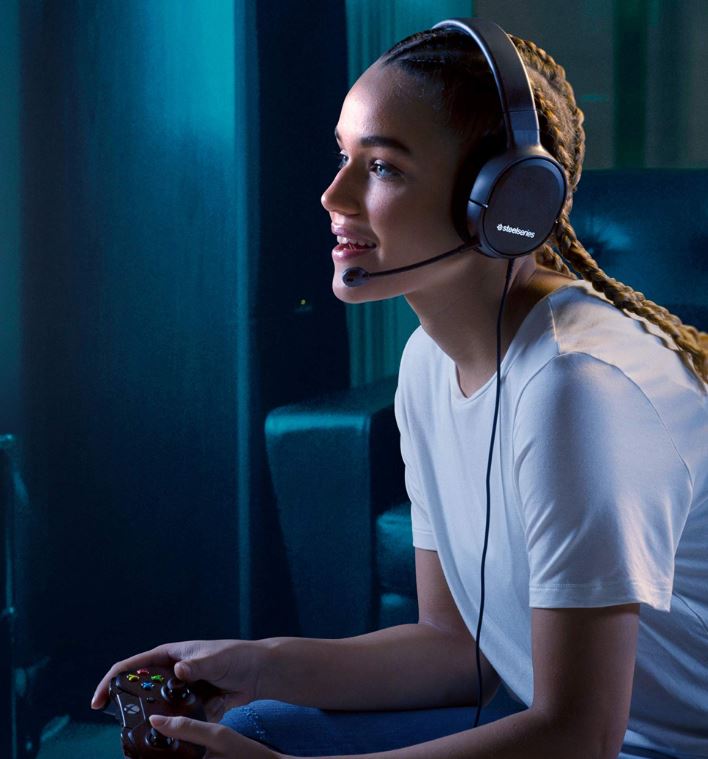 Design & Layout
Unlike many similar gaming brands, SteelSeries has steered clear of throwing LEDs all over their stuff. Brands like Logitech or Gigabyte have their own unique control software specifically made to help make the LEDs on all your various accessories work together in harmony. And that's pretty cool if you have a keyboard, mouse, and headset all made by the same manufacturer.
But that's not what everybody wants when they're trying to find a good gaming headset. SteelSeries definitely has their own look. Their stuff tends to be black, and it tends to look fairly professional. It doesn't too easily reveal the fact that you're actually working with gaming equipment. Instead of feeling like gaming gear, SteelSeries is supposed to feel just like you're using generally high-end equipment.
Apart from its generally strong aesthetics, the Arctis 1 Wired Gaming Headset is designed to use a universal 3.5mm wired connection. And thanks to that, it's possible to connect alongside basically anything you'd want, including PCs, gaming consoles, tablets, and so forth. Though it's worth noting the 3.5mm format is being replaced by USB-C in a number of cases, this headset doesn't have a mobile-slant, so the 3.5mm jack makes more sense here.
Another thing to notice about their design is these headphones help block out sound in a passive manner with a circumaural design. Once you've got them fit against your head, they do a pretty good job of helping you focus on your game. There's no ANC, but that's not really a feature that many gamers are looking to find. Though it might help if you happened to be playing with a fan droning nearby you.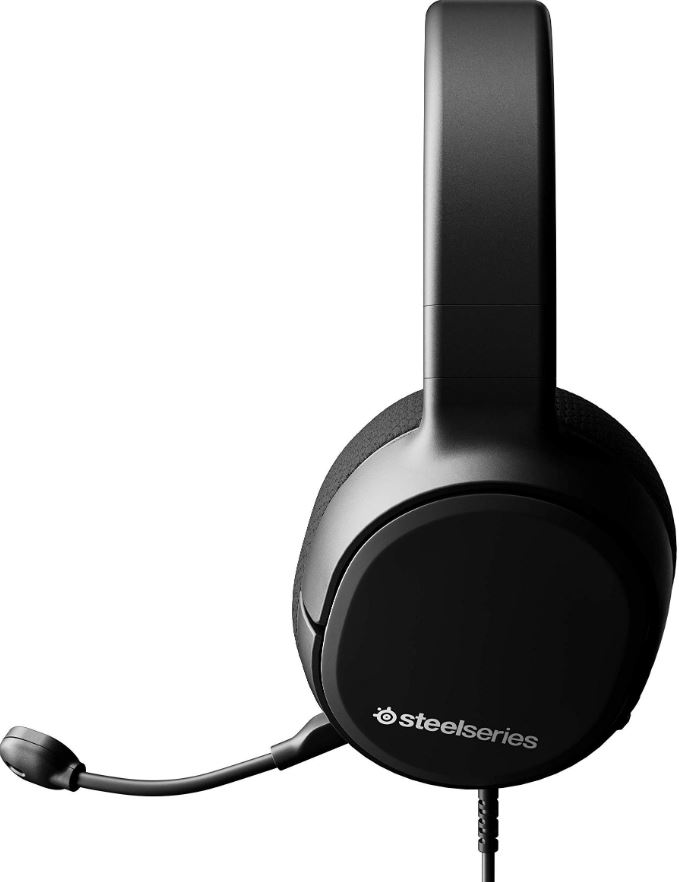 Comfort Concerns
The Arctis 1 actually puts a lot of effort into looking nice and feeling nice. Instead of using the faux leather that's so common on gaming headsets, this headset makes use of a mesh fabric that's better at dissipating heat. That's because this headset was made with the expectation that the person wearing it will be having it on for at least a couple of hours at a time.
By their very nature, over-ear headphones are the most comfortable variant. That's especially true when you're dealing with wired headphones instead of wireless ones because it means that you don't need to carry a battery onboard. And for long-term comfort, weight is a really big factor for over-ear headphones. Most gamer headphones fail in this respect, but the SteelSeries Arctis 1 actually does quite well. It's actually still a little bulky compared to the slimmest you'll be able to find, but it's slimmer than average for headphones of this type.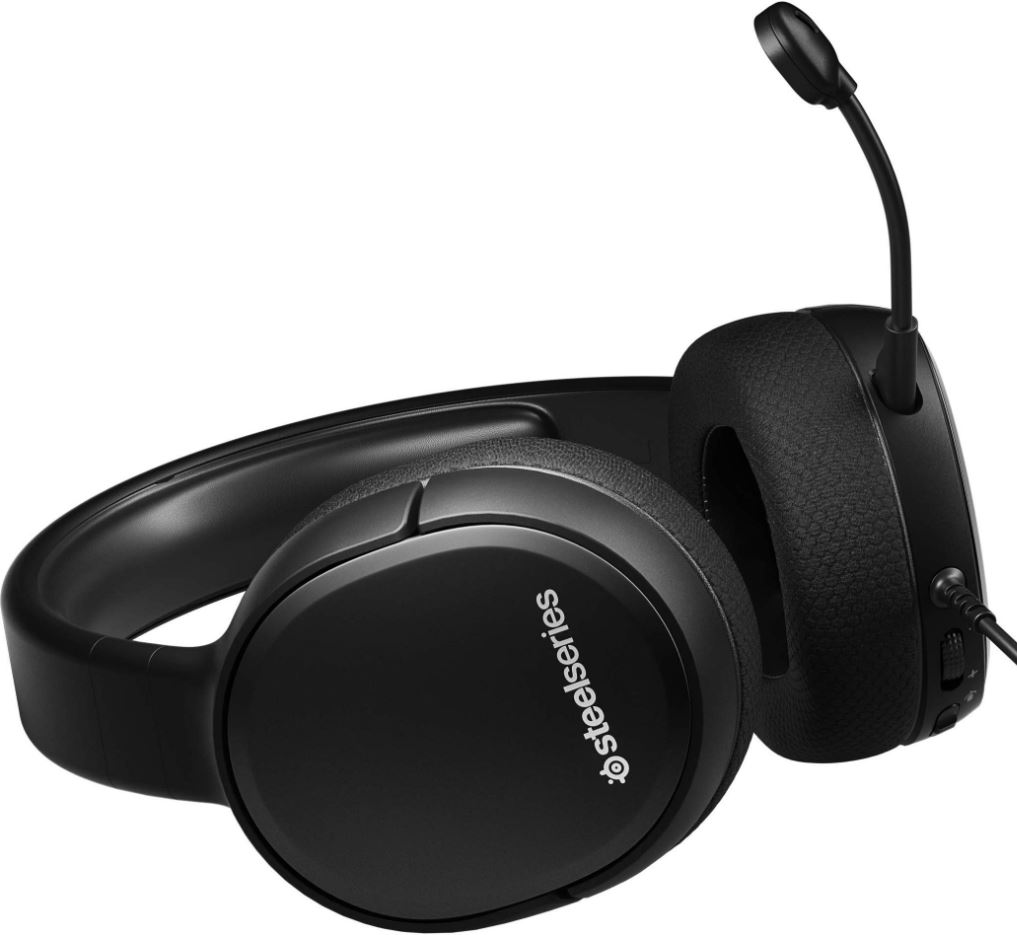 The adjustable headband slides up and down as needed, providing a pretty wide range of customization options. Once you've got your headphones adjusted properly, unfortunately there's no mechanism to help hold or lock them into that position. With respect to its construction, it may be worth nothing the headband is also steel-reinforced for durability and fit.
In terms of portability, over-ear headphones are generally a bit bulky. Because going bulky often has benefits. In this case, you'll find the S1 are no exception. They do have a bit of a low-profile design that does aid in portability, but they're certainly not made specifically for that purpose.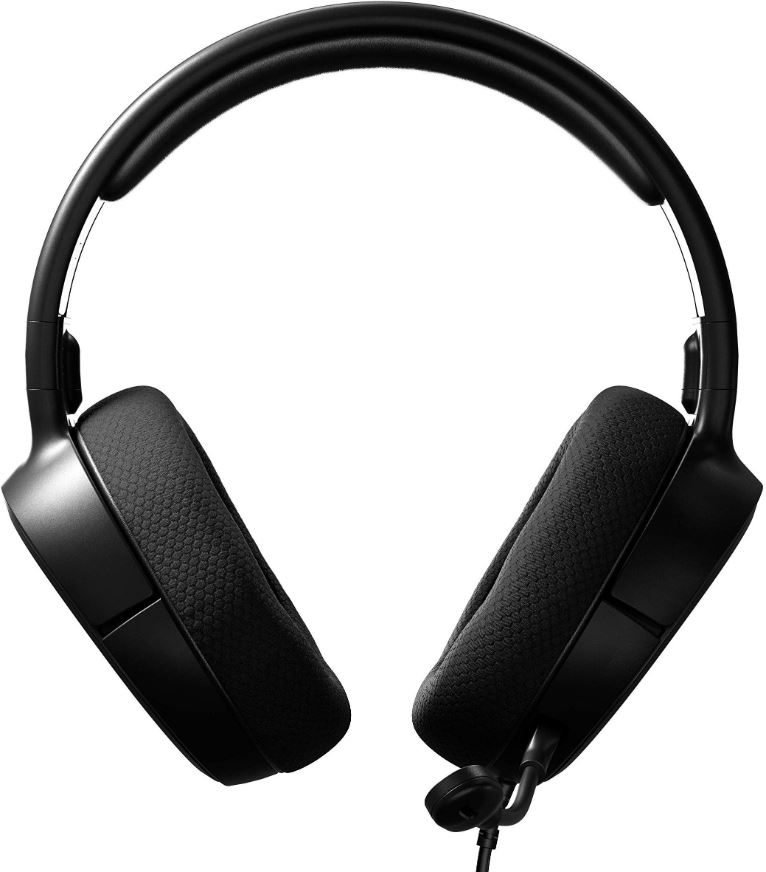 Microphone Quality
Gaming headsets aren't just about having a nice pair of headphones. They also need to deliver when it comes to communication. In most cases, you don't actually need any special microphone setups for your gaming headset. At least, unless you're expecting to be playing in an environment with extreme amounts of noise. If you anticipate playing around tons of noise, then you might have reason to go out of your way to find a more expensive headset with something that's closer to business-call quality.
But most people aren't playing from inside of a LAN center, surrounded by a thousand others. Most people are probably playing from the comfort of their couch or chair. And that's pretty much the level of performance the Arctis 1 was intended to serve. Not that this ClearCast microphone doesn't perform reasonably well in louder circumstances. It was actually made to anticipate at least a little ambient noise in your surroundings.
You can see that partially reflected in how it's Discord Certified. That basically means the people who run Discord gaming software gave it a look and decided it would operate fine with their stuff. Another detail that's important to observe is that this is actually a detachable microphone. So if you don't need the mic, you can pop it off as needed, which can be especially handy for transporting the Arctis S1 safely without damaging anything.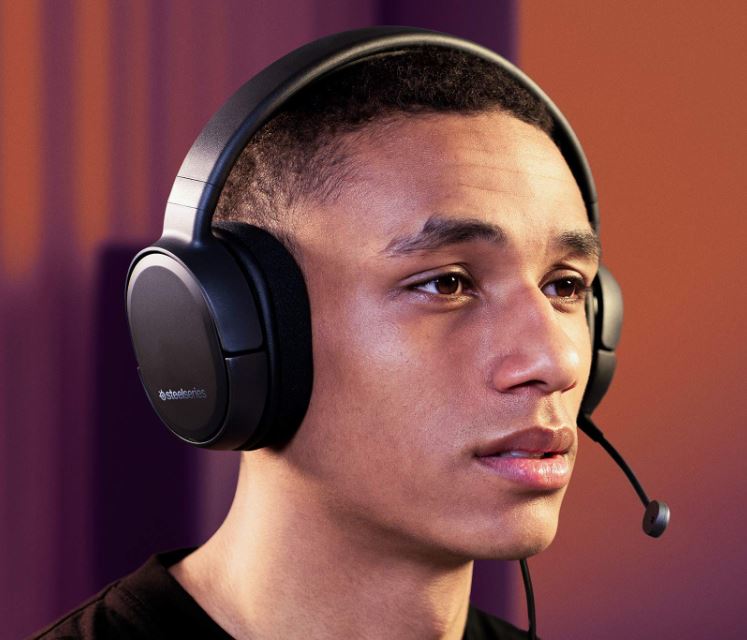 Audio Quality
Like many SteelSeries headsets, the S1 and its audio was designed around two things. The first thing is making games sound more cinematic. That pretty much means delivering when it comes to bass for a general sense of being immersive for media, and it means delivering with clarity in order to make communication more possible.
The S1 does that by giving a little boost to voices, helping ensure you can hear your teammates over the roar of gunfire, or whatever else may be occurring in your game. If you're looking for a true neutral, even representation of what voices sound like, then this isn't really it. The Arctis 1 Wired Gaming Headset places utility above all else, ensuring that you hear what your teammates have to say first and foremost, with all else coming next.
When it comes to music, these headphones perform about average for their price range. A considerable amount of effort went into making these headphones comfortable, and equipping them with a strong microphone. So it's probably unfair to say they perform about the same as their competitors – but if you're listening to music, you probably would have a hard time distinguishing the Arctis 1 from basically anything else SteelSeries has made in the past.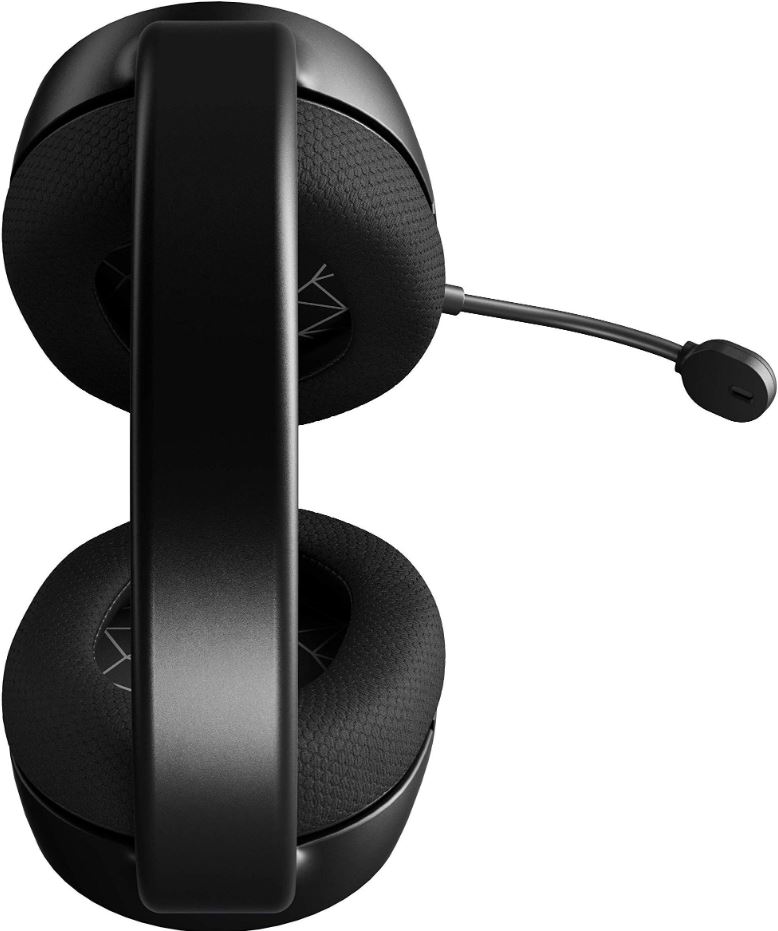 Other Considerations
Sometimes, gaming headsets are made with gaming-specific features. For instance, occasionally you'll find something advertised as a Superman hearing feature. But these sorts of features are almost just silly gimmicks, across the board. In the case of super-hearing features, you're usually looking at technologies that simply raise the sound level of everything in the game.
So it doesn't matter if it's a footstep behind you or a gunshot in front of you, everything becomes very loud. If you're looking for a competitive advantage, that kind of thing can situationally be very useful. But it's also generally disorienting, not as immersive, and not something you'd want to have turned on all of the time.
Most headphones don't make use of detachable audio cables. In this case, you'll find the 3.5mm audio cable is also not detachable. That's problematic because it means when your wire shorts out, you lose your headphones. And with someone who's making heavy use of a pair of headphones like this, you could easily expect that to happen within two or three years. It would've been nicer if the cable was detachable, but that's really a feature you only see on a small number of very high-end headsets.
Who Should Choose the SteelSeries Arctis 1 Wired Gaming Headset?
The Arctis 1 Wired Gaming Headset is a fairly well made entry-level headset. Anytime you're not getting a top-shelf headset, you're going to be missing a couple of features. In this case, you'll find this headset doesn't have any onboard ANC. There's no voice assistant support, or dual wired/wireless operation.
Instead, you're looking at a pretty straightforward piece of equipment with wide compatibility, allowing you to use it with essentially any device you might want to connect to. The Arctis 1 also has a sound design that helps emphasize gaming performance and media immersion, which certainly gives it a passing grade when it comes to audio.
And these headphones ought to be able to last for a number of years, provided you treat them reasonably well. Relative to their cost, that's really not bad. Which makes the Arctis 1 a good choice for someone who values clear communication in their gaming, but isn't anticipating playing with a bunch of jackhammers making noise in the background.