Bowers & Wilkins first appeared on the scene in 2009, and they've been running circles around their competition ever since. They offer a variety of headphone options, including versions that are constructed from high-priced leather, and they're mostly known for superior build quality. All of their headphones are manufactured in Britain, a country that knows a thing or two about good music.
Today, we'll be taking a close look at the latest addition to B&W's lineup, the PX5. This is an updated version of their PX headphones, which were their first offering to feature noise cancelling technology.
B&W has quickly become a prestigious manufacturer, and audiophiles are excited whenever they release a new product. So of course we were excited to get our hands on a pair and find out how they perform. Now, let's talk about what we found.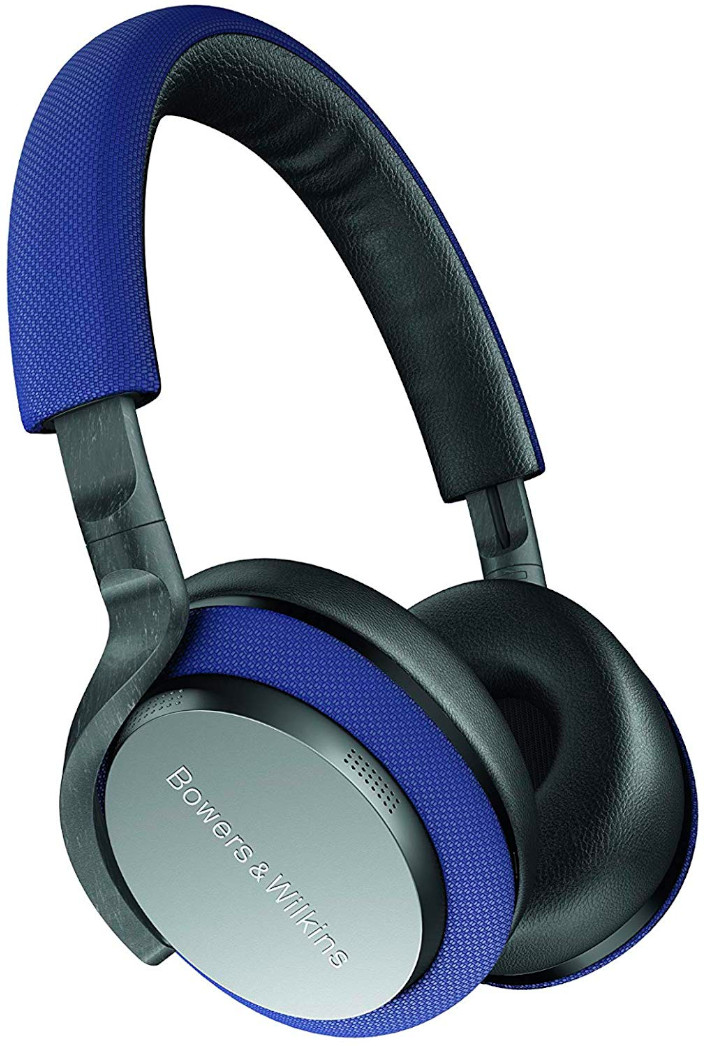 Design and Function
Before we talk about sound quality and performance, let's look at what you get when you first open the box. B&W is known for detail-oriented, quality design, so this seems like a good place to start. Most of B&W's lineup is heavy on chrome and leather, with classic car-themed designs that are a treat to look at.
By comparison, the PX line is relatively toned down, although these are still a good looking pair of headphones. There's still plenty of shine, with chromed panels on the back of each ear cup. Surrounding each panel is a woven from blue ballistic nylon. This material is soft and supple, but resists tearing and snagging at least as well as leather, if not better.
The frame itself is constructed from aluminum, which keeps it lightweight while still offering plenty of strength. It also flexes just enough to fit a variety of head sizes, and features leather padding on the inside of the head-strap, which keeps your hair from getting snagged and feels soft against your skull.
Other details are also worth mentioning. For example, many headphones have loose sections of cable that attach to the back of the earphones, which leaves them vulnerable to damage. The PX5 features carefully machined cable channels, which protect the cables from damage and kinks while you handle your headphones.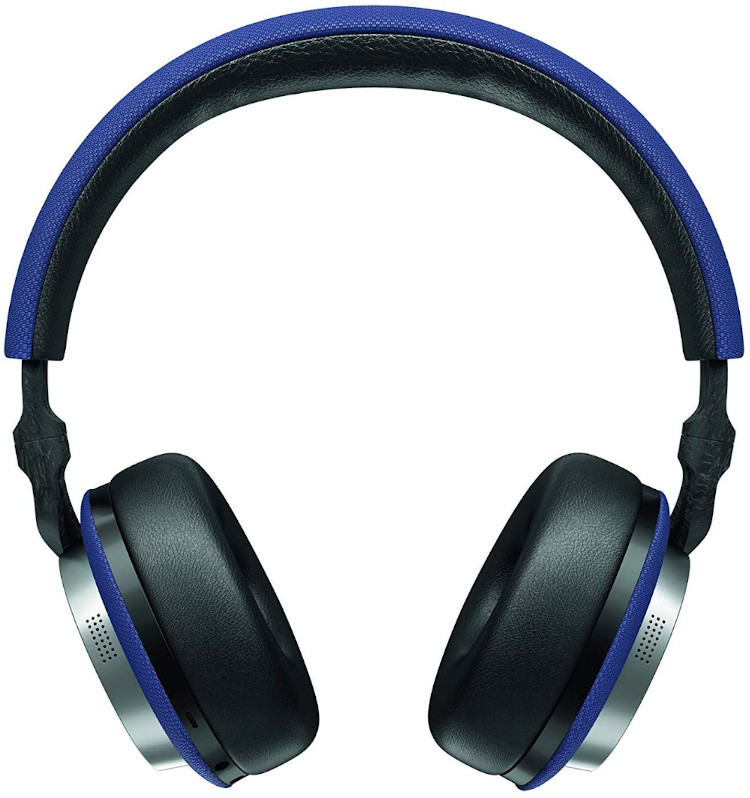 Of course, the most important part of your headphone shell is the ear pads. If your earphones aren't comfortable, then all the ruggedness and durability in the world is like owning a world-class sports car with thumbtacks sticking out of the seat. Thankfully B&W has stepped up to the plate, producing a pair of comfortable, padded leather ear pads that cushion your temples and cheeks for plenty of comfort.
Fans of B&W headphones may be expecting exceptionally large, thick ear pads that look like something out of a Jetsons cartoon. These ear pads are significantly thinner, although they're still thick enough for comfort. A major benefit of this slimmed-down design is that the PX5 is very cool to wear, which makes it a great choice on hot, sweaty days.
One divisive feature of the PX5 is the shape of the ear pads. They're elliptical rather than round, which provides a more ergonomic fit for most faces. It also provides a more secure seal, particularly around your cheeks, where circular earphones need to form a seal across a large stretch of real estate. However, they can be harder to position over your ears, and they can be particularly awkward for people with larger ears.
The audio drivers themselves are angled slightly forward, to match the natural angle of your ear canals. This is a subtle feature, but it makes a noticeable difference in clarity. It especially helps when you're watching a movie, since the driver angle does a good job of simulating a real-world 3D space. Audio engineers will also appreciate this feature.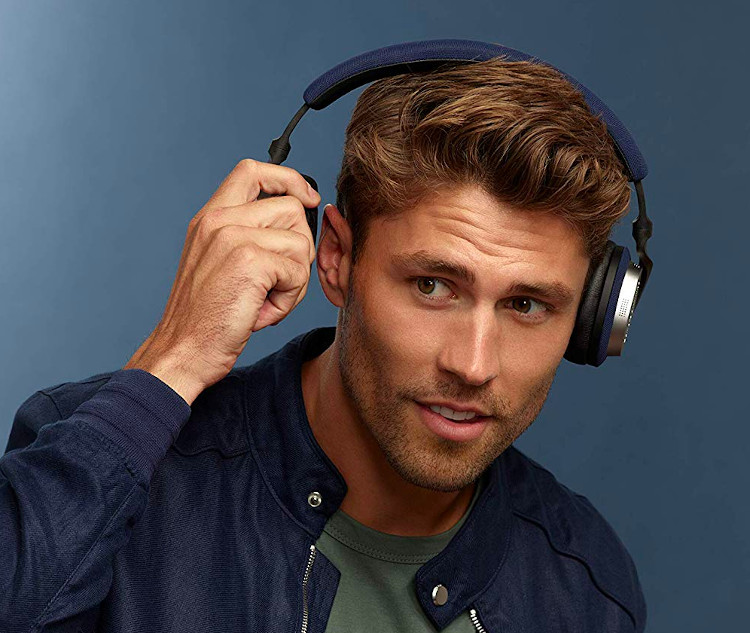 The noise cancelling drivers are positioned slightly closer to your ears, which reduces their overall power draw. This won't make any difference to you when you're actively listening, but it's a great battery-saving feature if you're using your headphones to drown out surrounding sound – for example, if you're trying to catch a nap on an airplane.
The controls on the PX5 are located on the back side of the right ear cup. Three unmarked buttons control the volume, pause/play functions, and a toggle for the active noise canceling feature, which works with the B&W app to customize your filtering options. There's also a volume slider, and a backup 3.5mm aux jack for wiring your headphones directly into your audio device.
In addition to a charging cord, the PX5 also comes with a stylish quilted carrying case. This is a convenient option for travel and transport. While these headphones won't fold completely down, the ear cups twist to create a flat profile that slides easily into the carrying case.
Features
As we've already mentioned, the PX5 is capable of connecting to your phone or iPod with a 3.5mm aux cable. However, it's primarily designed for wireless use. While it supports standard Bluetooth connections, it also supports the aptX HD codec. This advanced codec is designed for high-fidelity listening, and works with most smartphones on the market.
These headphones are controlled by an app. While the app is by no means required, it's the only way to adjust the noise cancelling settings and access other advanced features. Imagine our dismay when we found that this app requires you to enable location sharing. There's absolutely no reason your headphone manufacturer needs to keep tabs on your location, and we wish B&W had more respect for our privacy. That said, it's the 21st century, and this kind of invasive behavior is becoming more and more normal.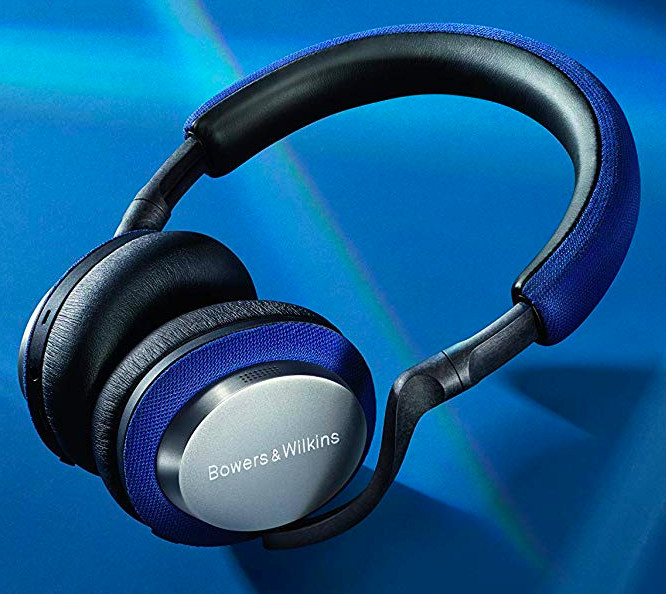 One feature that we really liked was the auto-pause feature. There's a small sensor in each ear cup that senses the pressure of your head when you're wearing your headphones. When you take the headphones off, your music or video will automatically pause. Some users find this feature annoying, since it can sometimes cause your music to pause just from twitching your head or making a slight movement. Thankfully, you can adjust the sensitivity in the app, which we found virtually eliminates this issue. If it's still a problem for you, you can also use the app to turn the auto-pause feature off completely.
As with any pair of wireless headphones, your battery life depends to a large extent on volume. In this case, it also largely depends on your noise cancelling settings. That said, we've read a number of reviews that state that 12 hours was the bare minimum. This sounds about right. In practice, almost nobody is going to be listening that loudly, which should extend the life of your battery for several more hours.
Sound Quality
Ultimately, sound quality is one of the most important things you need to look for in a pair of headphones. And as is the case with most audio equipment, you'll have different performance depending on how your EQ is dialed in. That said, native driver quality is still a big part of the equation, and it's an important thing to look at.
This is where the PX5 really suffers. The mids themselves are just fine, with clear vocals and instrumentals during movies and videos. However, when you're listening to music, there's a lot of action going on in the bass and high-end frequencies that is far more pervasive than you'll hear in a typical movie. For rap, pop, and most modern music, bass, drums, and cymbals all combine to muddy up the mids, which leads to a relatively sloppy mix.
Are we saying that the PX5 is a bad pair of headphones? Not at all. Compared to anything you can buy at your local big box store, it's an astounding piece of hardware. But compared to other headphones in this price range, it's fairly lackluster. It's clear that what you're paying for with the PX5 is quality construction and engineering, not top-tier sound quality.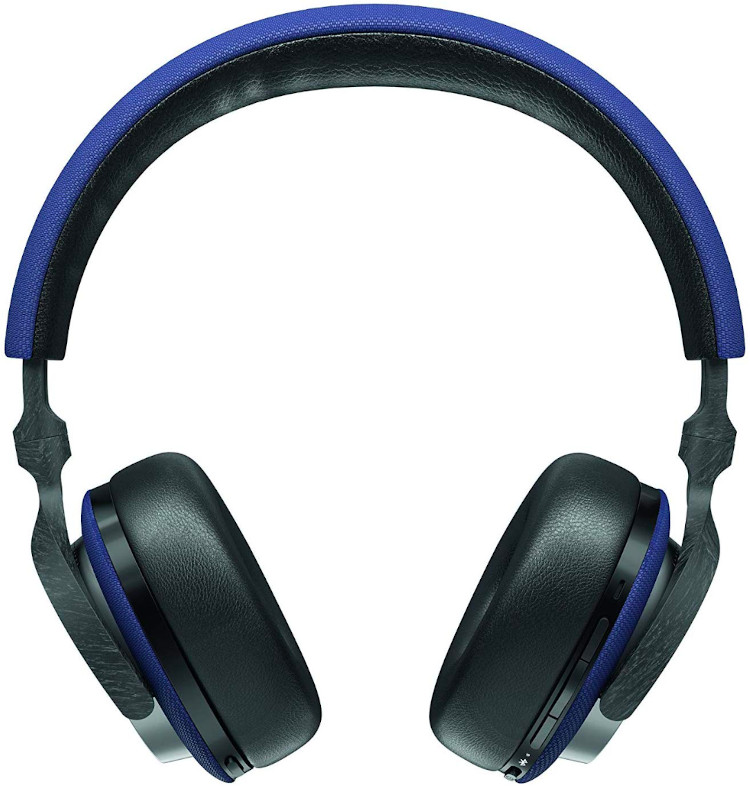 Speaking of engineering, let's talk for a second about the active noise cancelling on the PX5. Simply put, it's very effective, although the settings can get a bit finicky. This is because the earphones use advanced algorithms to determine how much sound to filter, and without the smartphone app you're stuck using the default settings.
Here's why that matters. Different settings are designed for different environments. For example, the office setting is designed to block out low droning, but not much else. This is a great choice if you're at your desk and you need to hear a coworker who's asking you a question. The city setting is designed for walking outdoors, and provides a moderate amount of noise filtering.
This is useful when you want some noise cancelling, but also need to be aware of your environment. Finally, the flight setting is very powerful, and is designed for tuning out the world in a crowded environment. If you're not happy with the noise cancelling, whether because it's too strong or too weak, consider tweaking these settings.
Final Verdict
The PX5 is a well-designed pair of headphones that has a lot to offer. The fit is very comfortable, and the construction is of very high quality, with a rugged design that's tough enough to last for many years, even if you're prone to forgetting about your headphones and sitting on them.
The sound quality, though, is pretty pedestrian. It's certainly not bad, but there are a lot better sounding headphones in this price range. That said, the app and customizability are both points in the PX5's favor, and the stereo quality from the angled drivers offers a sense of space that you won't get from most other headphones.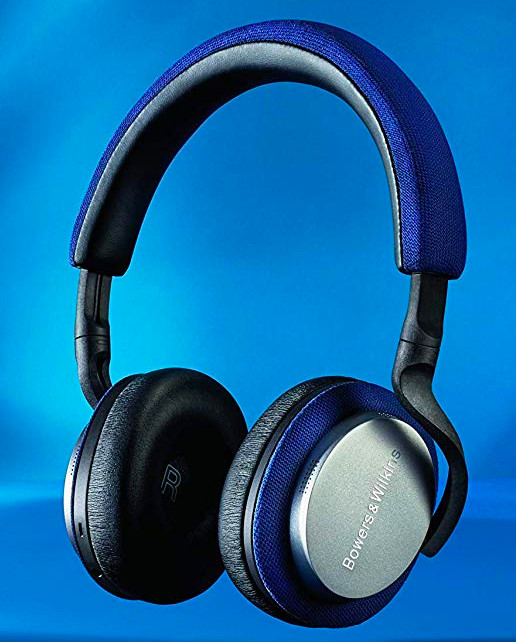 You'll also appreciate the fit of the ear cups. We touched on this before, but it bears repeating. Elliptical ear cups provide a better fit and seal on the majority of people. Furthermore, the seal on these ear cups is very cool, which makes them a viable option for workouts and other physical activities.
So, are they worth buying? If you require studio-quality sound, probably not. But if you're looking for a solid design, good connectivity, and good quality of life features, the PX5 is an excellent choice.